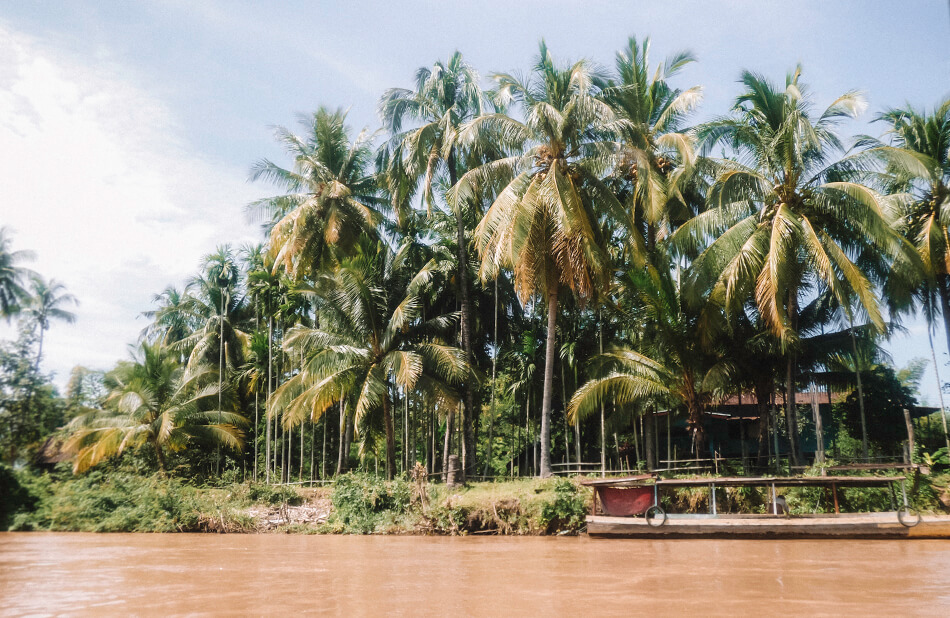 Traveling through Laos is safe, super relaxed and oh so pretty. Though mostly bypassed by travelers focusing on its more famous neighbors like Thailand, Cambodia and Vietnam, you'll encounter nothing but friendly locals and the most pristine nature we've ever encountered.
To give you an idea about what you can expect during your journey through Laos you'll find a map with our 12 day Laos itinerary below. All destinations on this itinerary, have a separate mini guide in which you can find all our tips for fun activities, good restaurants and nice hotels. So you can build your ideal Laos itinerary and hopefully you get a good idea of what each destination has to offer.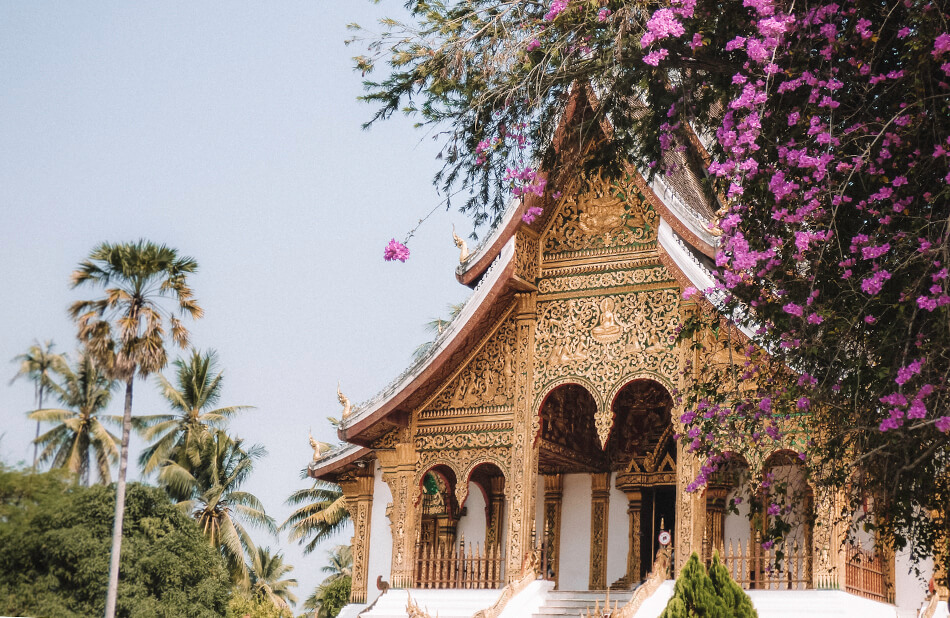 Why go on a journey through Laos?
Think of Laos and imagine an enchanting world of prehistoric volcanic landscapes, limestone rock formations straight out of a fairytale, Buddhistic colonial cities and a gazillion of crystal clear waterfalls. It's not for nothing Laos is becoming more popular amongst nature lovers and adventure seekers. Best part of it all? It hasn't been overrun by massive tourist crowds yet.
No need to book a tour since Laos is extremely easy to get around. Plenty of tuk-tuks, mini vans and overnight busses for you to choose from. Make sure you have your international flights booked and the rest can easily be arranged on site.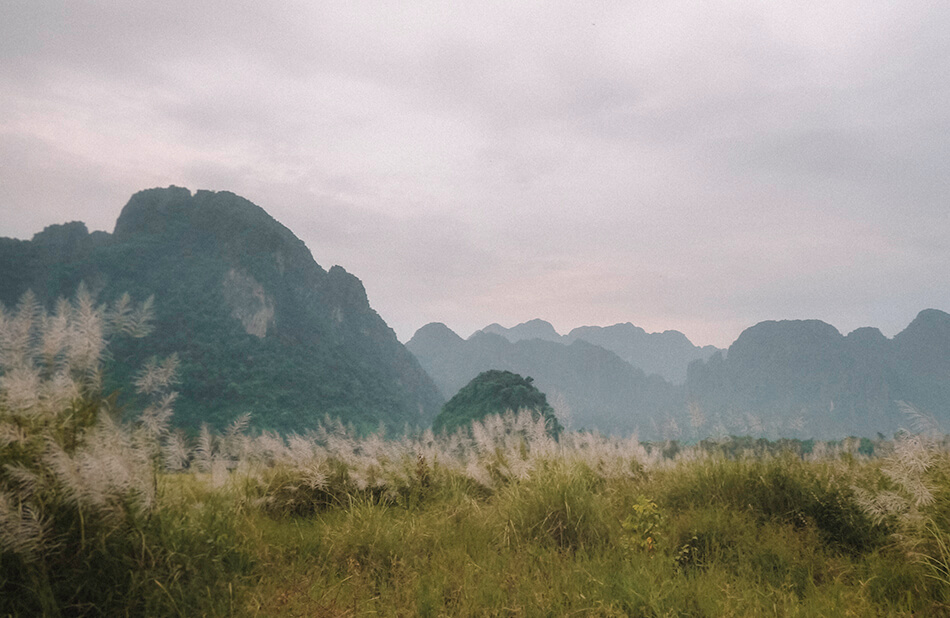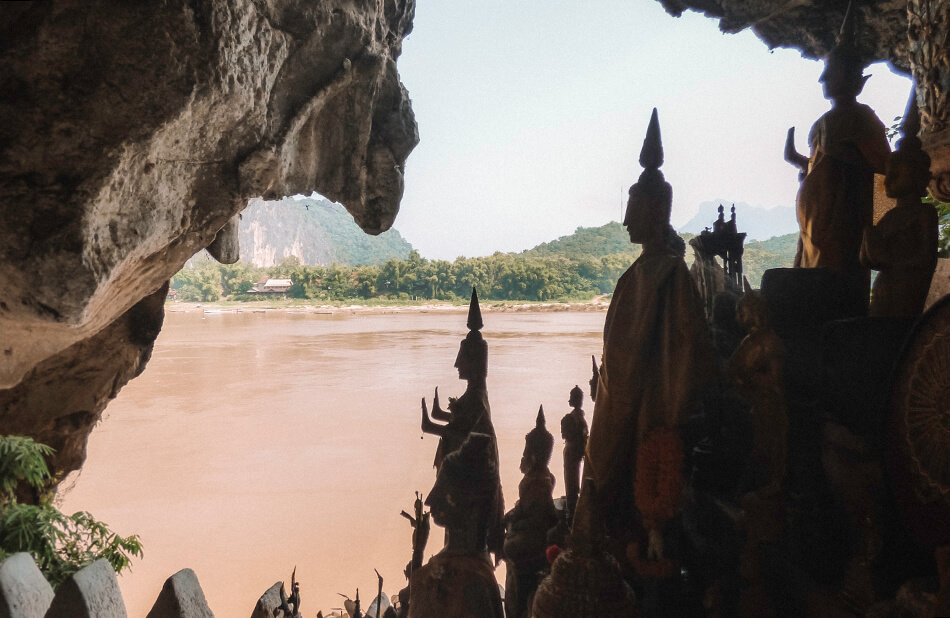 Our Laos itinerary
We spent 12 days in Laos and roughly followed the Mekong River from north to south. Below is a map of Laos showing what places we traveled to and highly recommend. You can click on each highlighted site on the map to get a better impression of that particular destination and what places to visit in Laos.
For every destination on this Laos itinerary we have a separate mini-guide written with our best tips for things to do, things to see, best places to eat and best places to stay. This will make it much easier for you to decide how many days you want to stay at each place.

Laos
Luang Prabang
When you fly into Laos you'll probably start your journey in Luang Prabang or Vientiane, the capital. We opted for Luang Prabang and we haven't regretted our choice one bit!
Having never traveled to Asia before, we weren't too keen to start our travels in a chaotic capital. Moreover, the flight into Luang Prabang was one of the most scenic flights and landings we've ever witnessed! The little propeller plane will take you through majestic mountains, limestone cliffs and over never ending rice fields into the colonial heart of Laos. A nice boutique hotel is
Maison Dalabua
. It is perfectly located and has a swimming pool and spa. Perfect to get your bearings after a long flight and some occasional cooling off after sightseeing.
Luang Prabang is also the perfect starting point for this 12 day Laos itinerary when entering the country
by slowboat from Thailand
.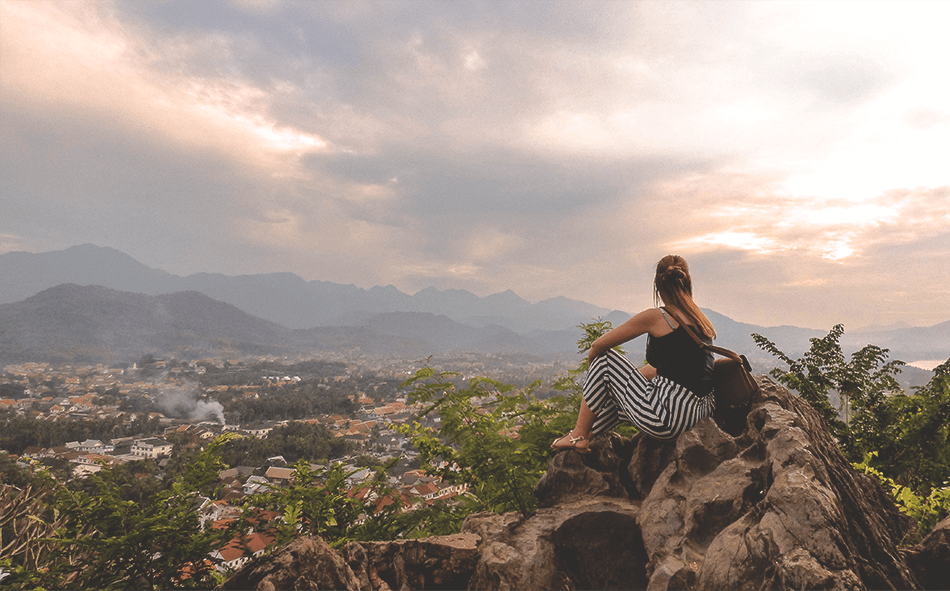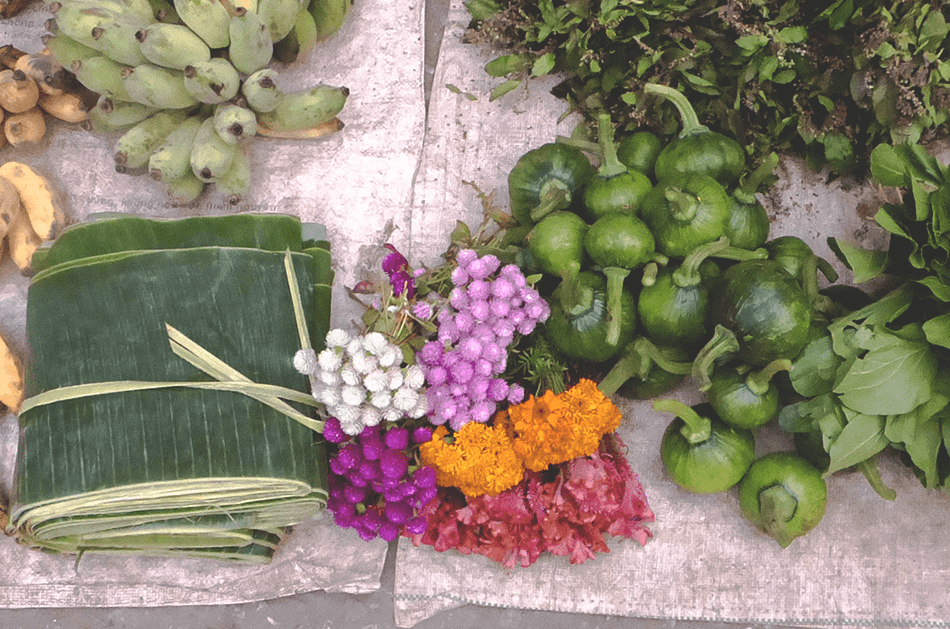 Vang Vieng
The second destination on your itinerary is one of the most beautiful. Vang Vieng is located between Luang Prabang and Vientiane and smack in the middle of a fairytale landscape. You only need one glimpse of the splendid limestone cliffs to fall completely in love with the Laotian countryside.
Here you can enjoy incredibly beautiful hikes and let the wind blow your hair during a motorbike trip. Used to be famous for parties and drunk tubing down the Nam Song River, Vang Vieng is now a hub for adventure and nature lovers. Discover natural swimming pools, caves, authentic villages and pass the most stunning viewpoints all in the direct vicinity of Vang Vieng.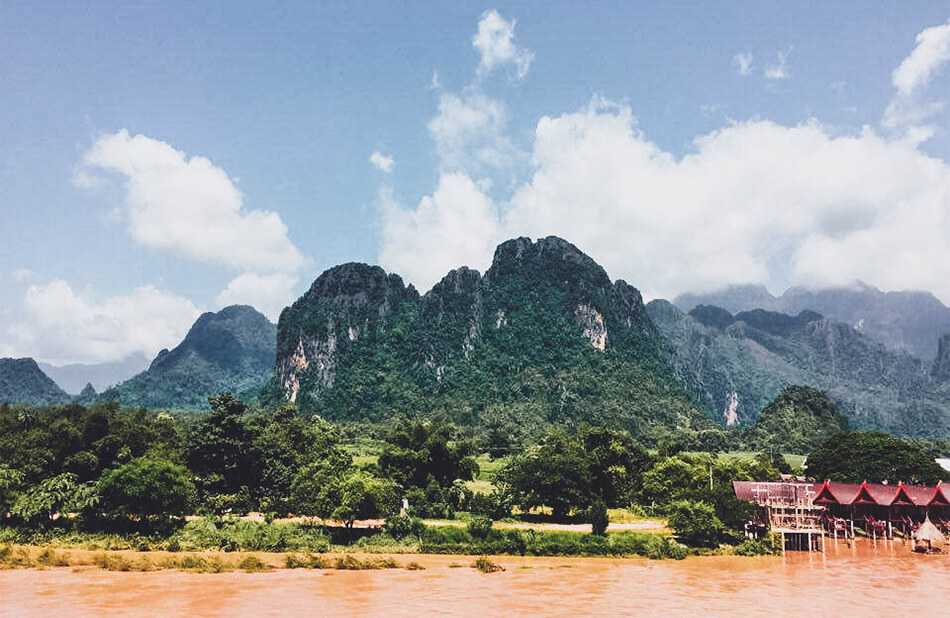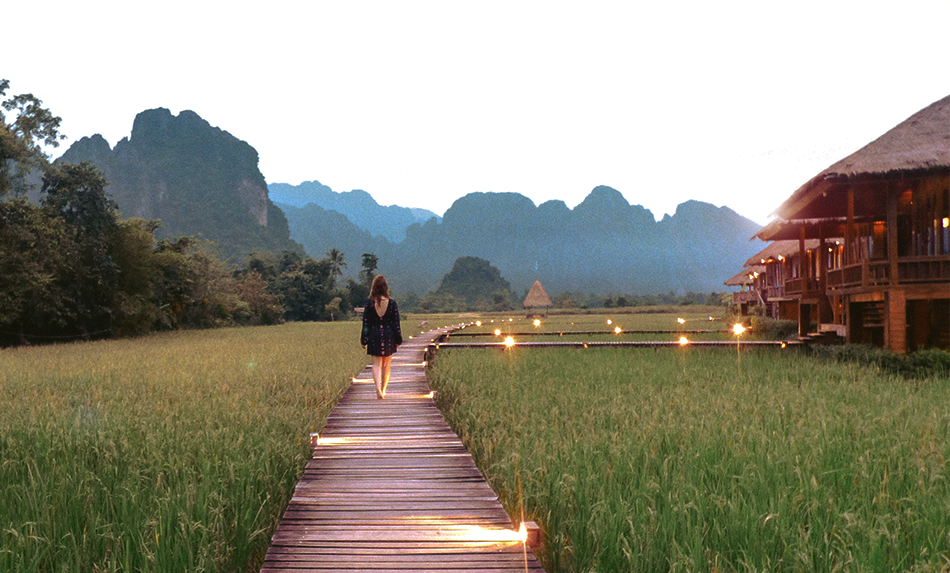 Vientiane
Vientiane, the capital and largest city of Laos, was quite uneventful. We only had one afternoon here, covering some highlights before we headed towards our next destination: Paksé, gateway to the Bolaven Plateau.
Pha That Luang, Wat Si Saket and Patuxay (Arch Of Triumph van Vientiane) were nice to fill an afternoon but didn't exactly blow us away. Especially after enjoying plenty of amazing temples in
Luang Prabang
. However, we did feel sorry we missed the Buddha Park.
One always says never to judge a book by its cover. And that's exactly that, we can't really judge about Vientiane as we simply haven't spent enough time to really get to know it. If you're itinerary allows it, give Vientiane a chance!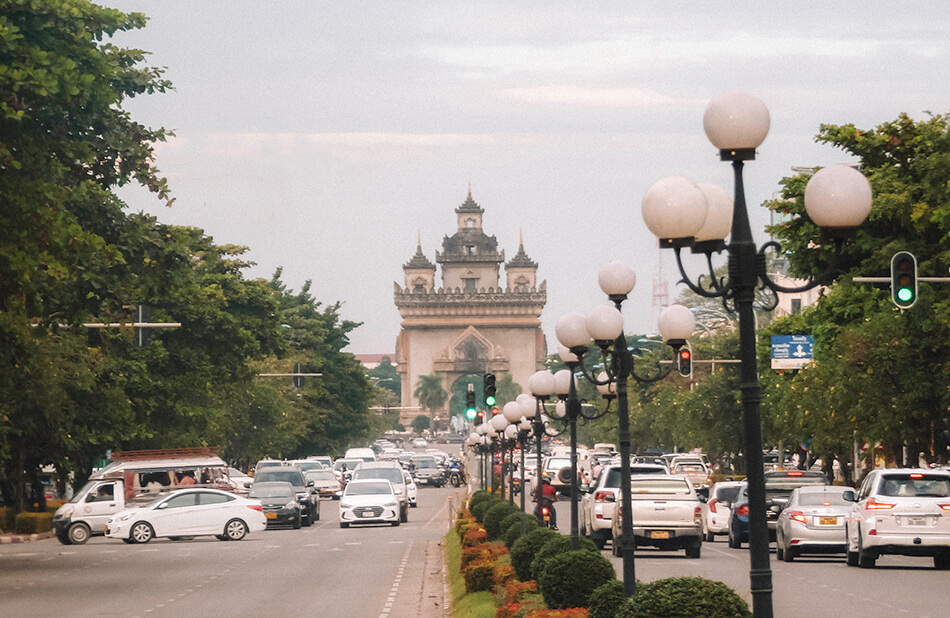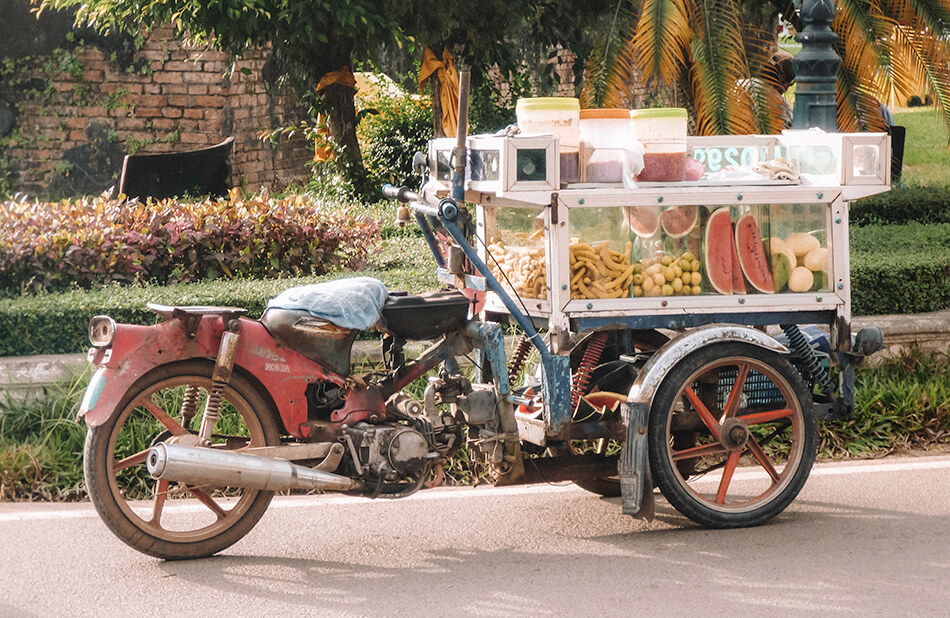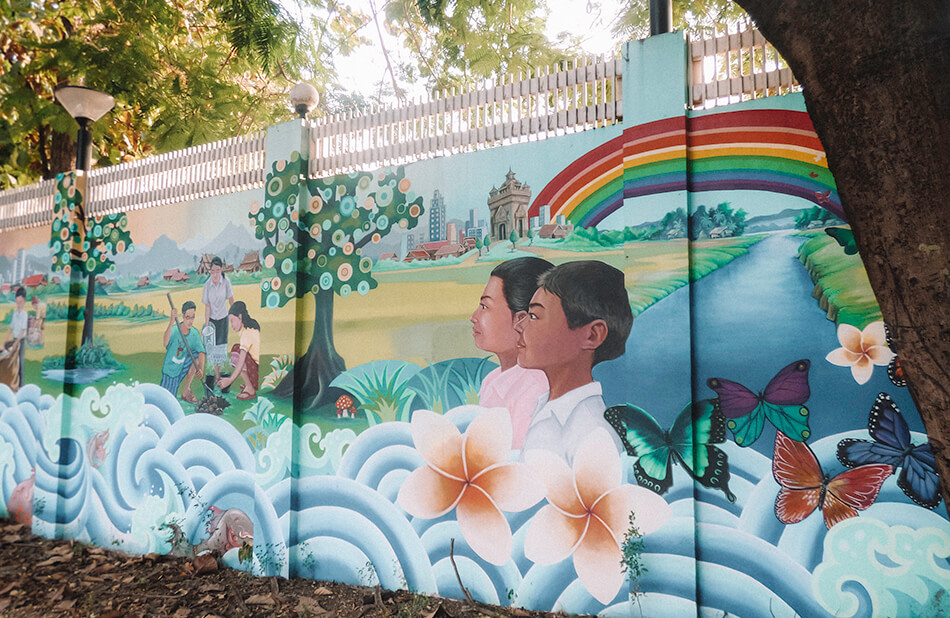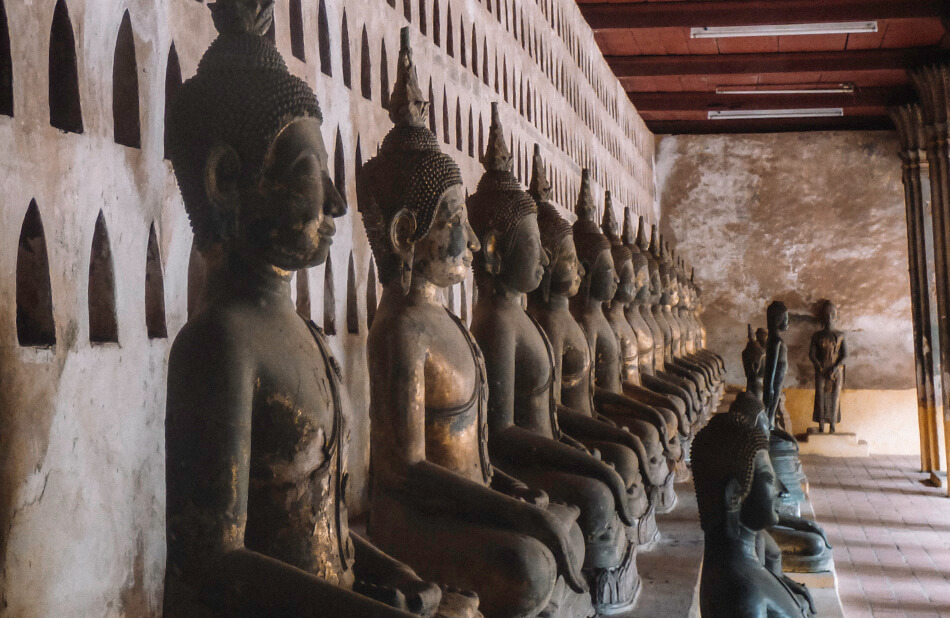 Bolaven Plateau
The Bolaven Plateau is located in the South of Laos and was formed by ancient volcanic activity. Nature has had free game here for centuries, creating the most marvelous collection of waterfalls we've ever seen.
The local life on the Bolaven Plateau is very basic. It's like heading back in time and embarking on an expedition with your trusty motorcycle or scooter. Visit the highest waterfalls of Laos or pretend to be Indiana Jones and visit Wat Phu, Laos' largest temple complex.
Discovering the Bolaven Plateau is a pure experience which, until now, remains untouched by mass tourism. Because of the elevation of the plateau, it is pleasantly cool. A welcome change after the sulturing heat of Paksé, the launching point for discovering the Bolaven Plateau.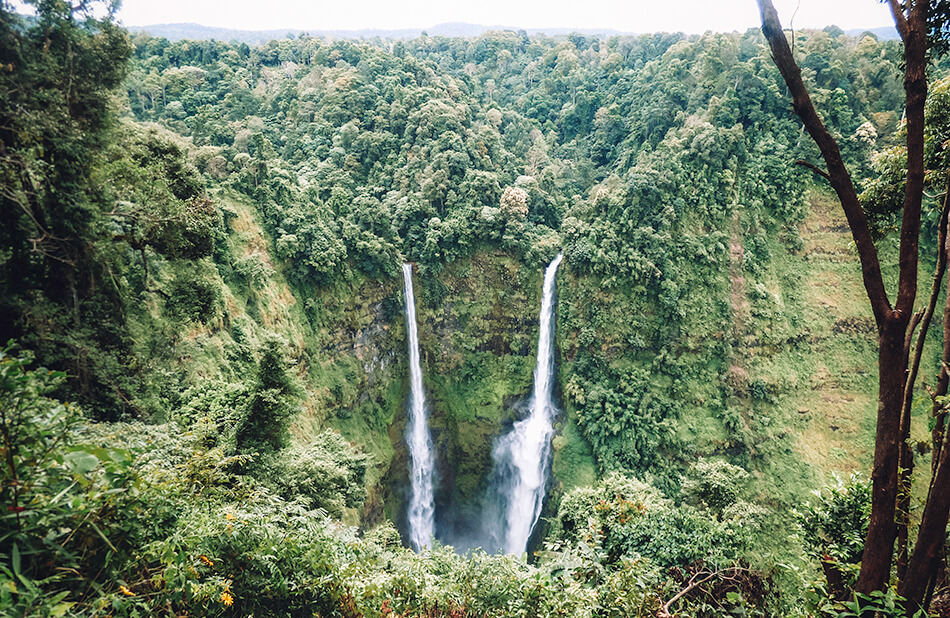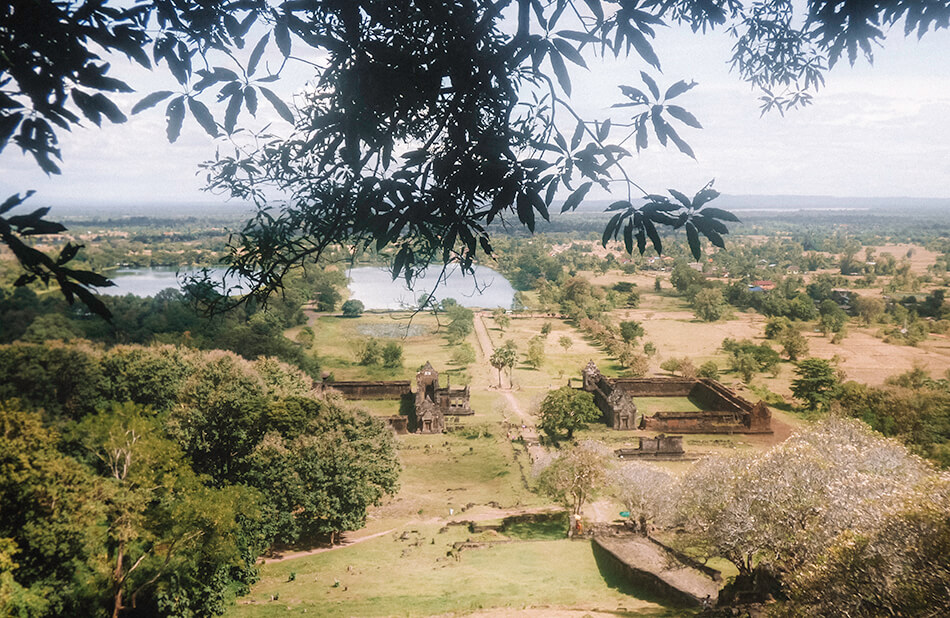 4000 Islands
What an absolute piece of heaven this is! Nothing should be, anything goes… Enjoy some downtime in your hammock, cycle around the islands of Don Det and Don Khon looking for waterfalls or go river tubing. The laidback atmosphere and fine restaurants make you very much in danger of never wanting to leave.
We picked Don Khone island and the beautiful
Sala Done Khone Hotel
as our humble abode. Bicycles are available along Don Khone's main road at 10.000 kip (1,25$) per day. Try to find some time to get out of your hammock and cycle to the Liphee Falls, the islands' main attraction.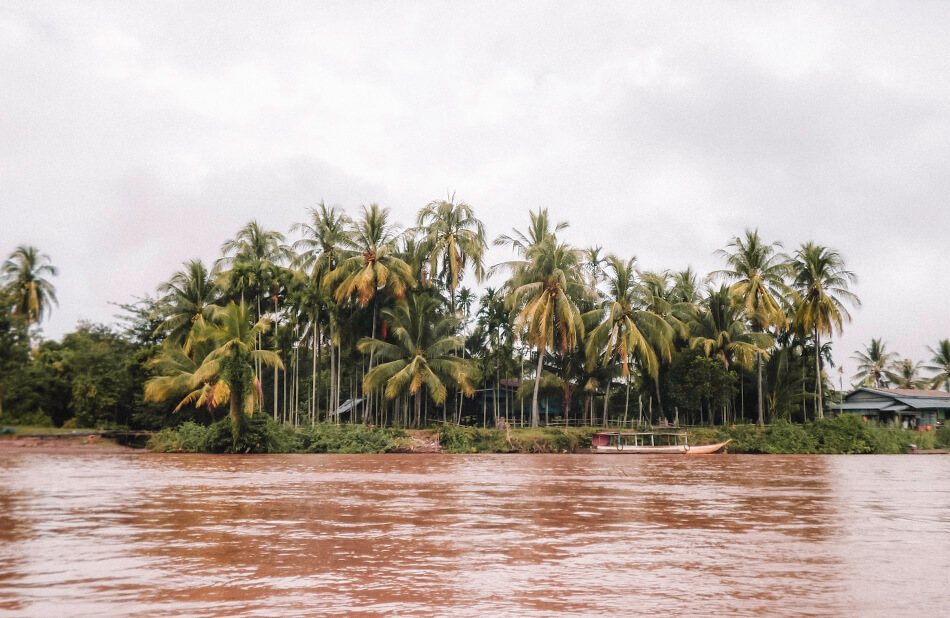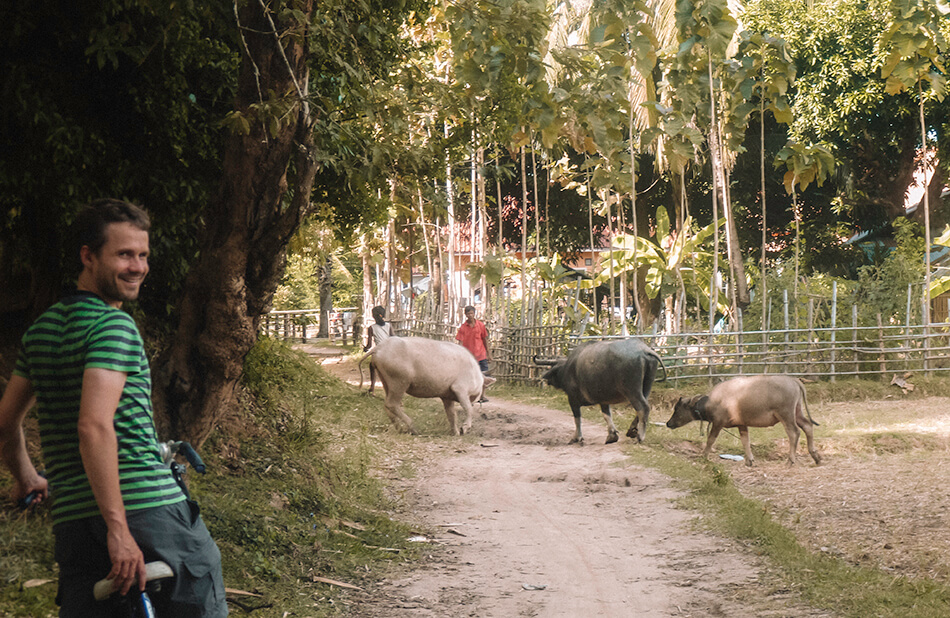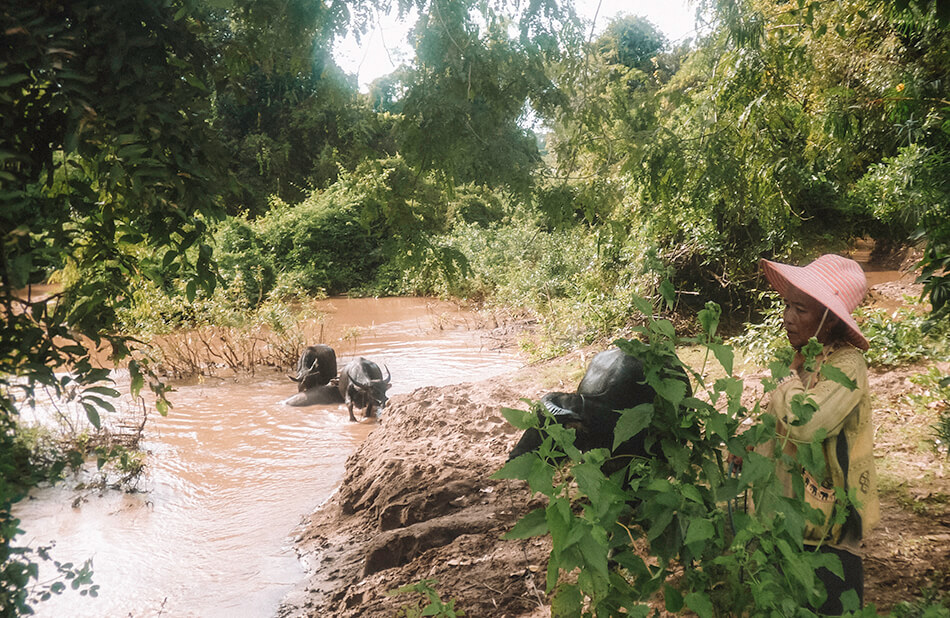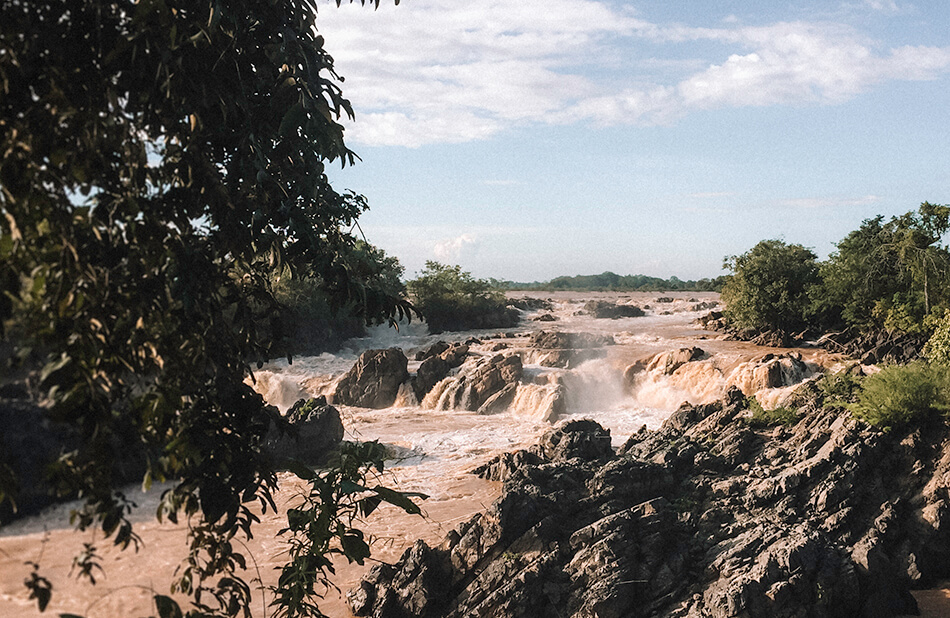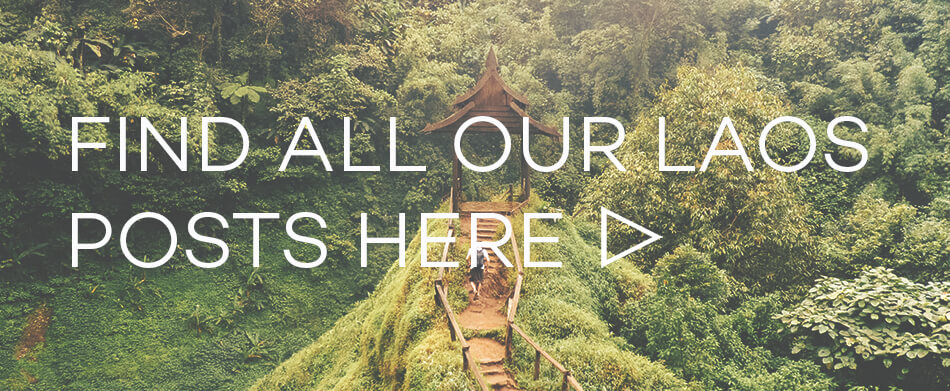 ---
Would you try this Laos itinerary? What are your top places to visit in Laos?
---

Love it? Pin it!