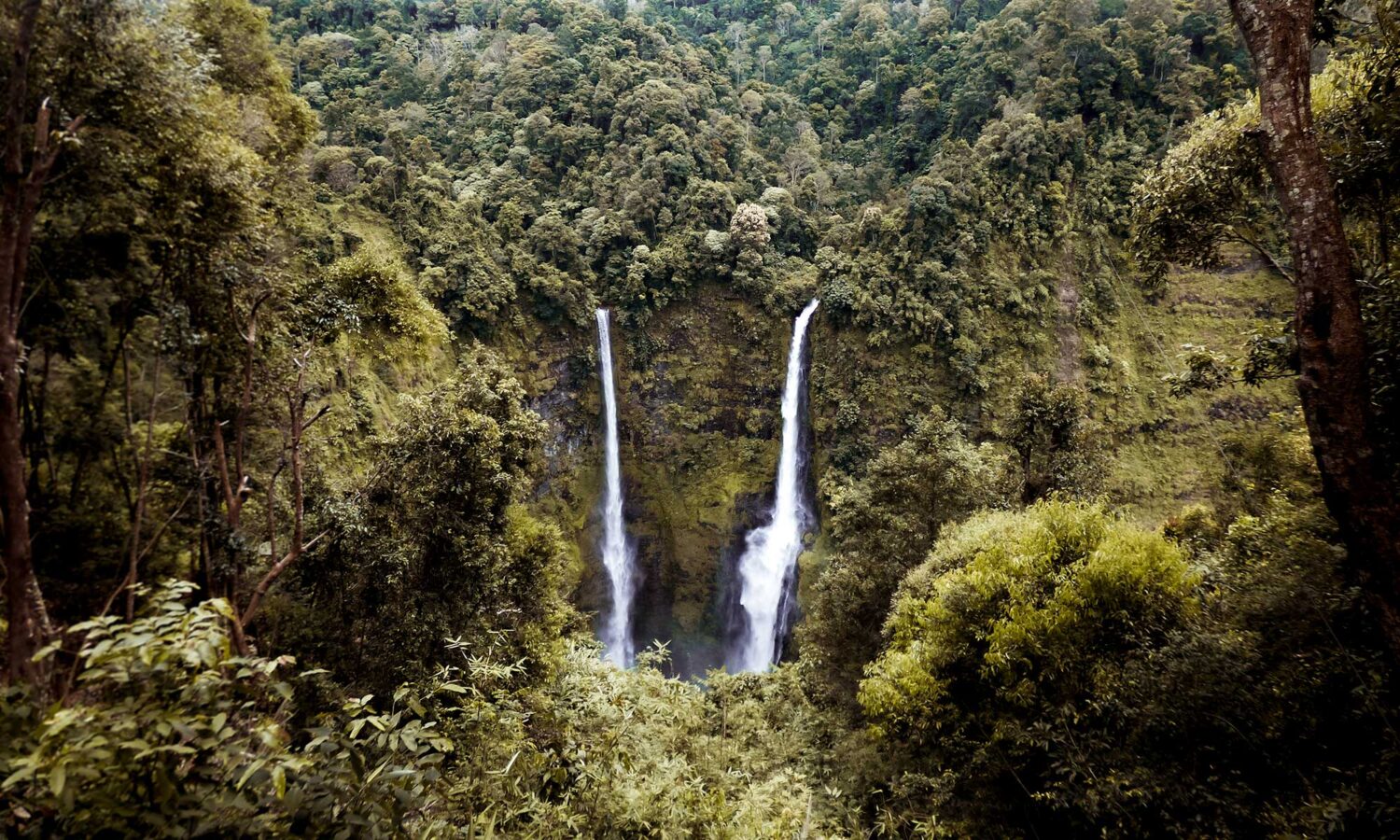 Last updated: 01/01/2021
Laos is one of the most underrated countries for travel in SE Asia. Landlocked by its more famous neighbours – Thailand, Cambodia and Vietnam -, it is often favoured for seaside destinations with tropical beaches. Funny how the lack of coast and its whimsical landscape actually attribute to one of its most attractive destinations: the Bolaven Plateau.
---
Assuming you are reading this because you are planning on visiting, we have a ton of helpful Laos content to ease your planning woes! Click below for:
---
Hey, need a handy packing checklist to help you pack for your Bolaven Plateau motorbike loop? We've got a printable version of this post that includes everything you'll need for your trip. Sign up below and we'll deliver it right to your inbox along with some amazing travel tips!
ADD_THIS_TEXT
---
THE BOLAVEN PLATEAU BY MOTORBIKE
---
Rich with waterfalls, expansive highlands, coffee plantations and lush forests, the Bolaven Plateau has plenty to stoke your curiosity and will quench any thirst for outdoor adventure. The miles and miles of magnificent roads zigzagging the Bolaven Plateau are begging to be discovered by motorbike or scooter. Pakse is the perfect hub to rent your own two-wheels and embark on a Bolaven Plateau motorbike loop.
So where to start?
Well, on the main street in Pakse we bumped into Miss Noy, a popular and very good motorbike rental company that offers services in English, French and even Chinese. They know what they're talking about when it comes down to exploring the Bolaven Plateau by motorbike or scooter. The owners will give you a map of the region with many detailled explanations and Bolaven Plateau highlights.
When you need last minute help with your Bolaven Plateau motorbike loop itinerary, you're still in doubt on driving the Bolaven Plateau short loop or big loop or if you want a test-drive to figure out your motorbiking skills…Miss Noy is the place to be. Honestly, the only good reason not to rent a motorbike at Miss Noy is if they run out of motorbikes.
---
KEEP READING: DISCOVER NORTHERN AND SOUTHERN LAOS IN 12 DAYS!
---
Our Bolaven Plateau by motorbike itinerary
Having read in our trusty Lonely Planet about the Bolaven Plateau, the idea of riding through an ancient volcanic landscape peppered with numerous hidden waterfalls, coffee plantations and local villages had us hooked from the start. The only question that remained was whether to ride the Bolaven Plateau short loop or the big loop.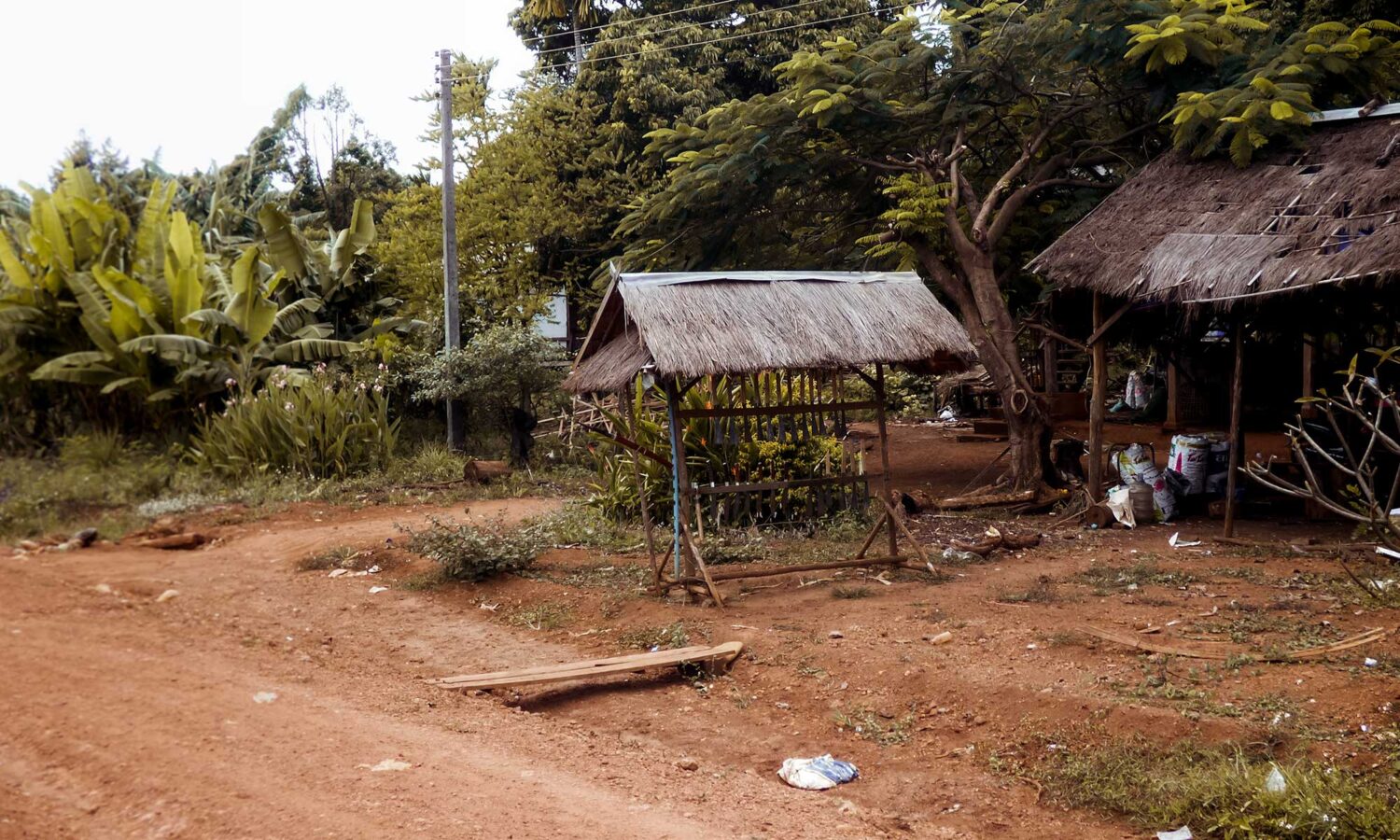 The Bolaven Plateau short loop or big loop
The vast majority of travelers will drive the Bolaven Plateau short loop. A minimum of 2 days should suffice to cover the highlights but many get seduced by the pastoral scenery and sweet smell of coffee in Tat Lo. Long known as a piece of backpackers paradise, it has the reputation of adding some extra days to your originally planned Bolaven Plateau itinerary. Here's a detailed map of all points of interest on the Bolaven Plateau that can be explored by motorbike.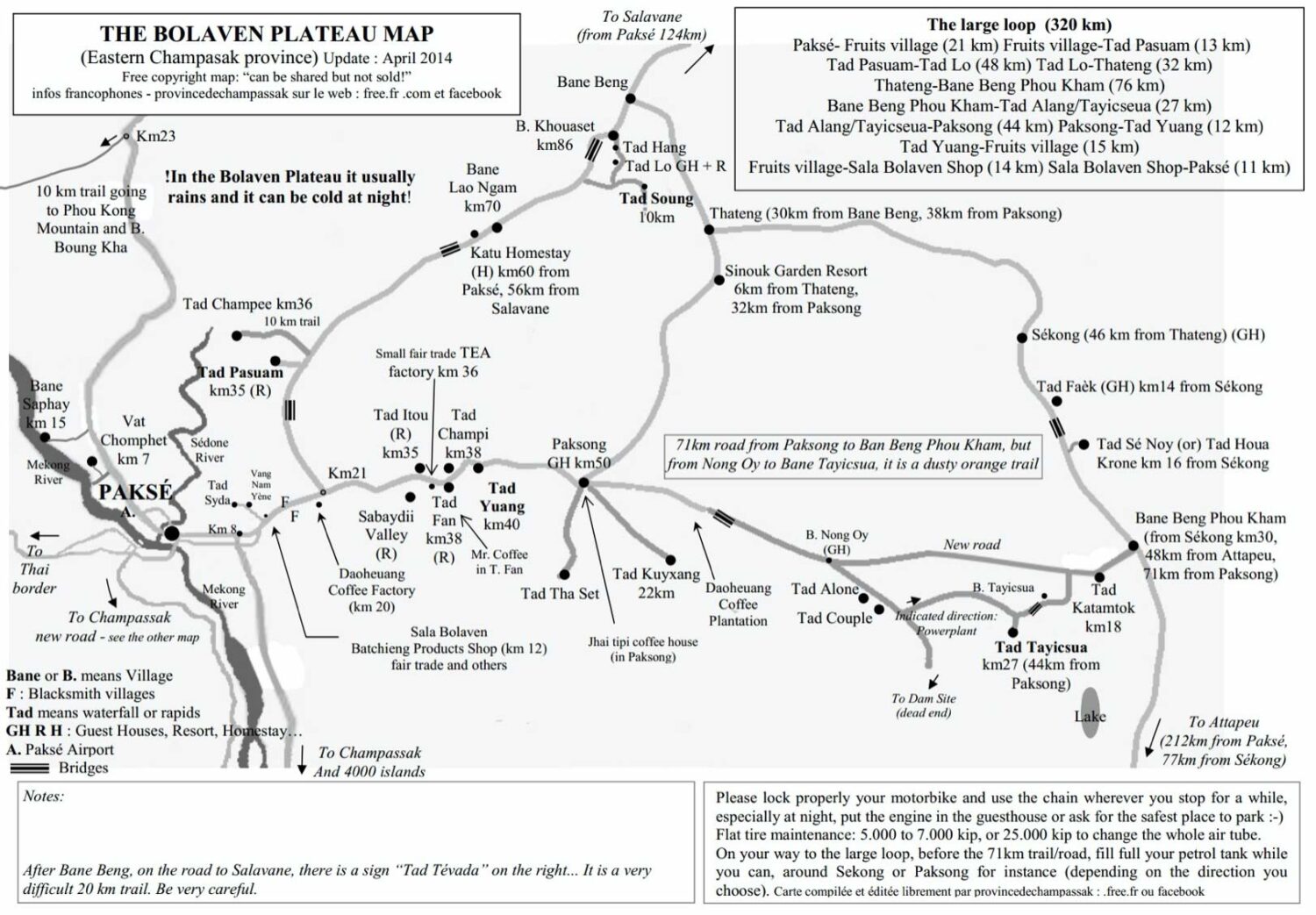 As you might know by now, we're NOT much into following the traditional paths. Instead we decided to create our own itinerary, focussing on the exquisite natural gems the Bolaven Plateau has to offer. For inspiration you can find the exact route of our Bolaven Plateau motorbike loop here below.
We skipped the northern part of the Bolaven Plateau short loop and dedicated 4 days to driving the southern part of the short loop and a small part of the big loop.
Start your journey through the Bolaven Plateau from Pakse
Pakse used to be a city of great power and prosperity due to its convenient location along the Mekong. The docks bustling with ships and traders selling their merchandise. Now the faded stately colonial villas are the only witnesses of this bygone era.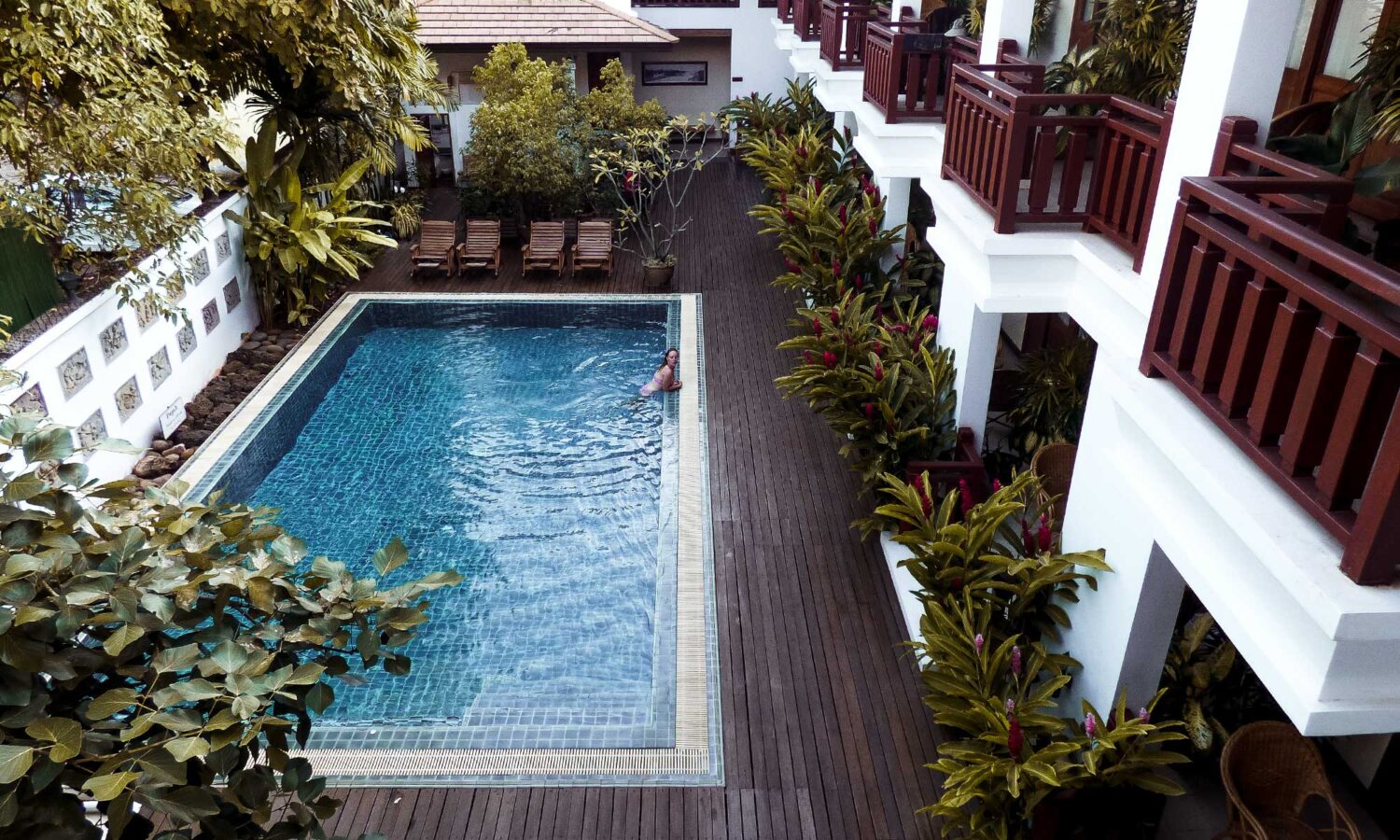 Though not the most exciting city of Laos, it is the perfect staging point for trips to the Bolaven Plateau. After we disembarked from our flight from Vientiane to Pakse, we checked in at Hotel Athena. Hotel Athena is the perfect place to start and end your tour of the Bolaven Plateau by motorbike. The hotel has a beautiful swimming pool perfectly suited to cool off after spending time in the sultring heat of Pakse.
Click here to view additional hotels in Pakse and browse prices
Day 1: The lost and tranquil temple of Wat Phu
Before starting the official Bolaven Plateau motorbike loop, we headed towards Wat Phu as a daytrip from Pakse. Wat Phu is quite an impressive historical site dating from the Khmer era. The roads are good and almost entirely straight which makes this the perfect opportunity to get to know you motorbike and start your southern Laos adventure. We already had some practice by motorbiking in Vang Vieng a few days prior but were happy we scheduled this daytrip before our adventures on the actual plateau.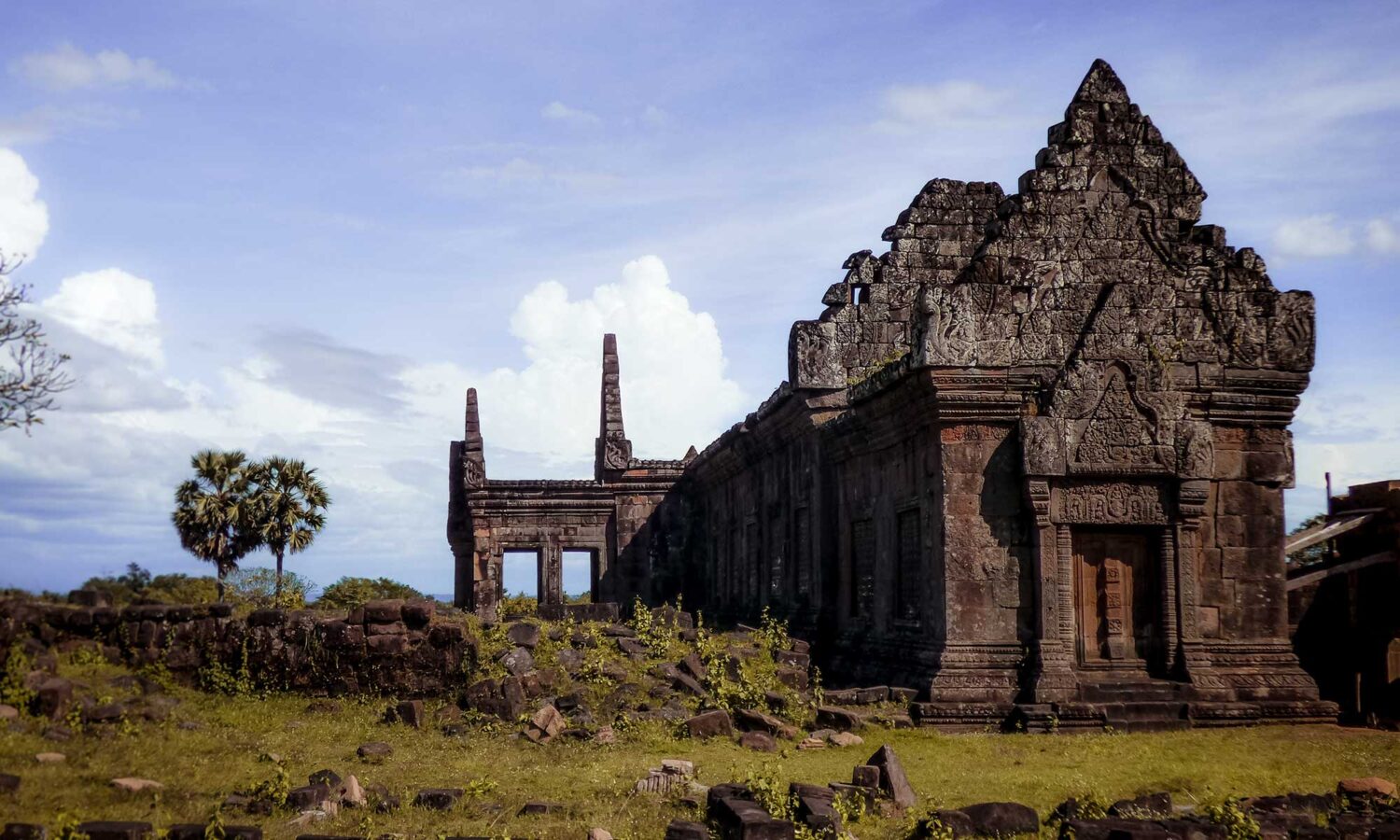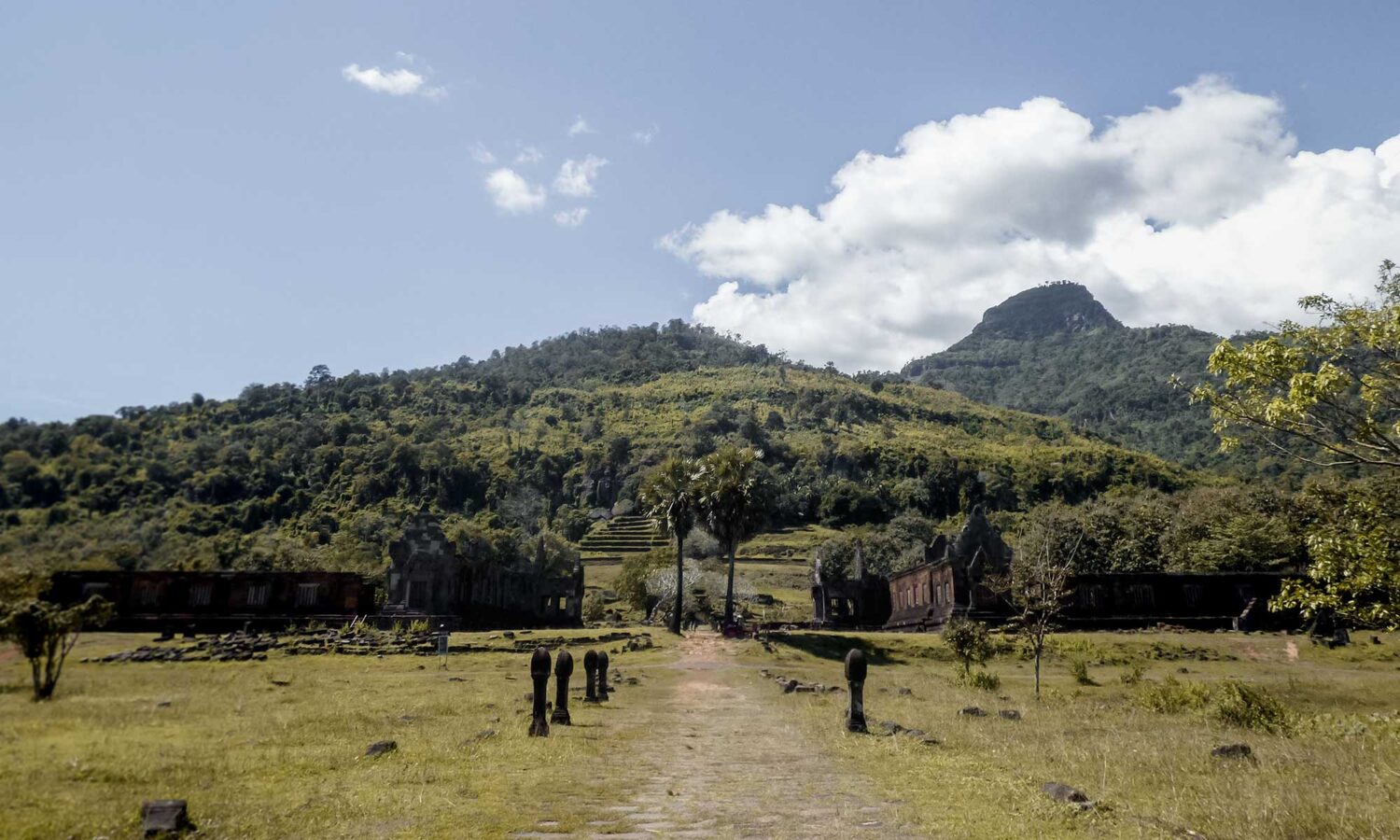 The ruined Khmer Hindu temple complex had ties with the larger and more famous Ankor Wat temple complex in Cambodia. Perched on the side of a hill, Wat Phu is situated in a totally different natural setting. Surrounded by rice terraces and beautiful landscaped lakes, you can see for miles from the top temple of Wat Phu. Wat Phu can be explored in absolute tranquility, as a real touristic invasion hasn't occured yet. Hardly any other people were present while we were roaming the complex: indulge yourself wandering around this mystique beauty while enjoying the peace and quietness around you.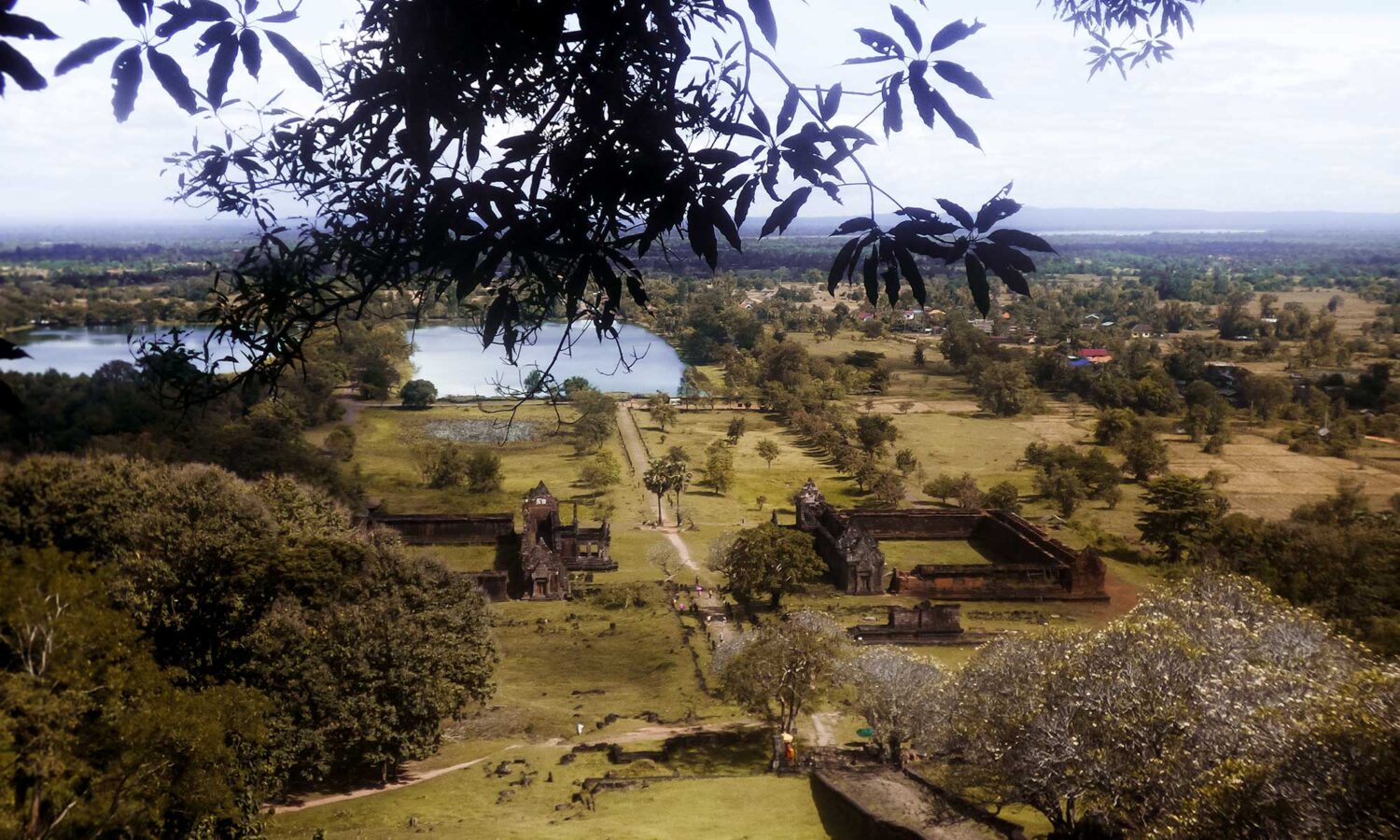 We headed back to Hotel Athena in Pakse for the night. Washing the caked dust off was a heavenly relief and a first introduction to what awaits us the following days. The whole day took us 3hours (about 120km) to get there and back.
---
KEEP READING: OUR PICK OF LAOS' MOST BEAUTIFUL WATERFALLS
---
Day 2: Waterfall hopping around Tad Fane
While starting our 1000-meter ascent into the Bolaven plateau, we were happy we brought our sweaters. The landscape and mood getting darker and constantly in doubt between sunshine and rain. Only 30 km from Pakse and the temperature drops about 5°C.
Approximately 40 km east of Pakse, along both sides of the road, several gravel roads give way to some of the most beautiful waterfalls of Laos. The first waterfall, at kilometer 38, is Tad Fane. It's probably the most well-known waterfall of Laos and unlike anthing we've seen. Two streams of water plunge deep into the jungle covered basin below, making you feel like you are being a part of Junglebook's Mowgli.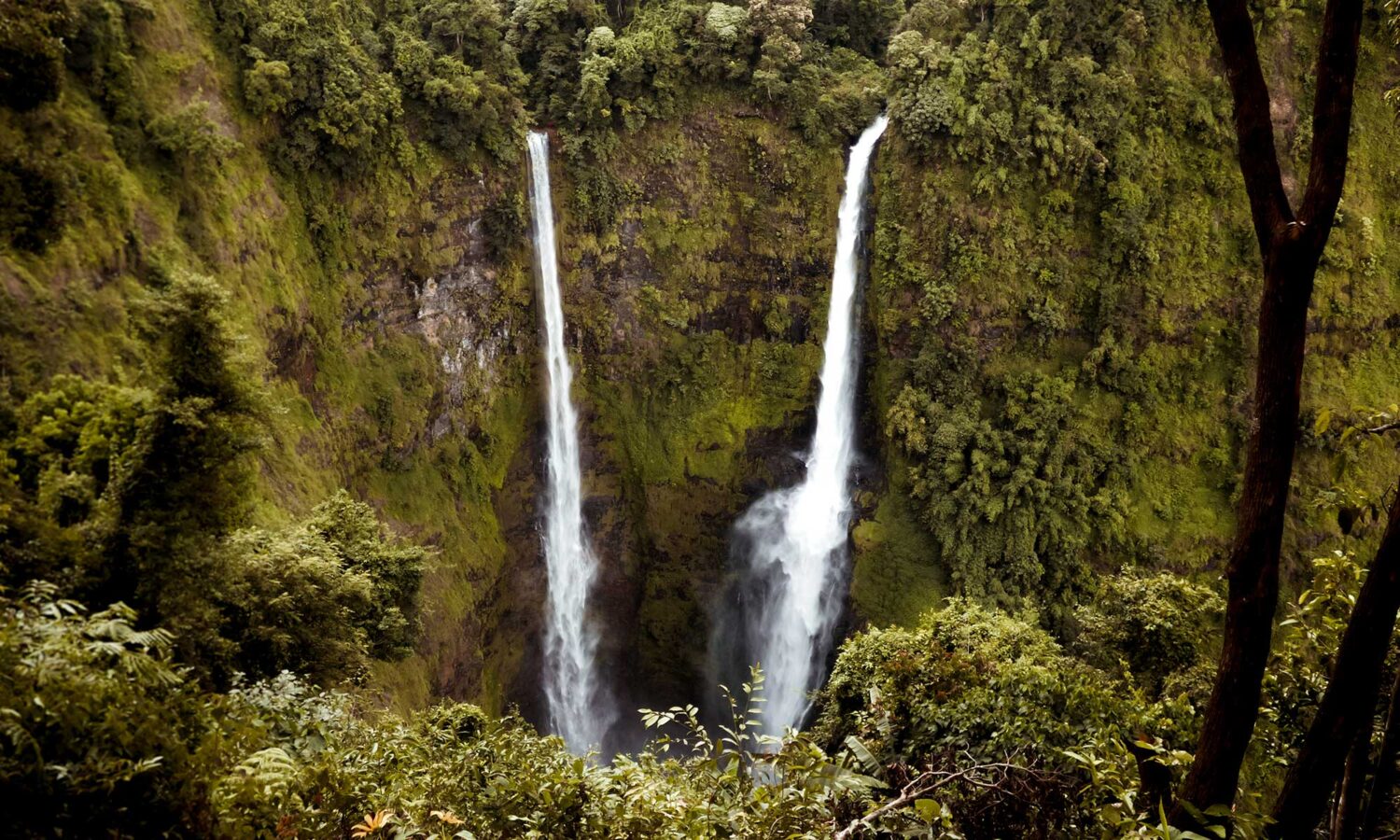 Most visitors take in the views from the viewpoints close to the Tad Fane Resort. You can hire a guide and trek through the jungle to the top of the falls or zipline across the gorge, if you're itinerary allows it.
When you got your fill of Tad Fane's dramatic landscape, hop back onto your motorbike to Tad Yuang, at kilometer 40. Tad Yuang doesn't offer a dramatic drop into an enormous canyon but it offers incredible green scenary and viewpoints at the base and top of the waterfall.
ADD_THIS_TEXT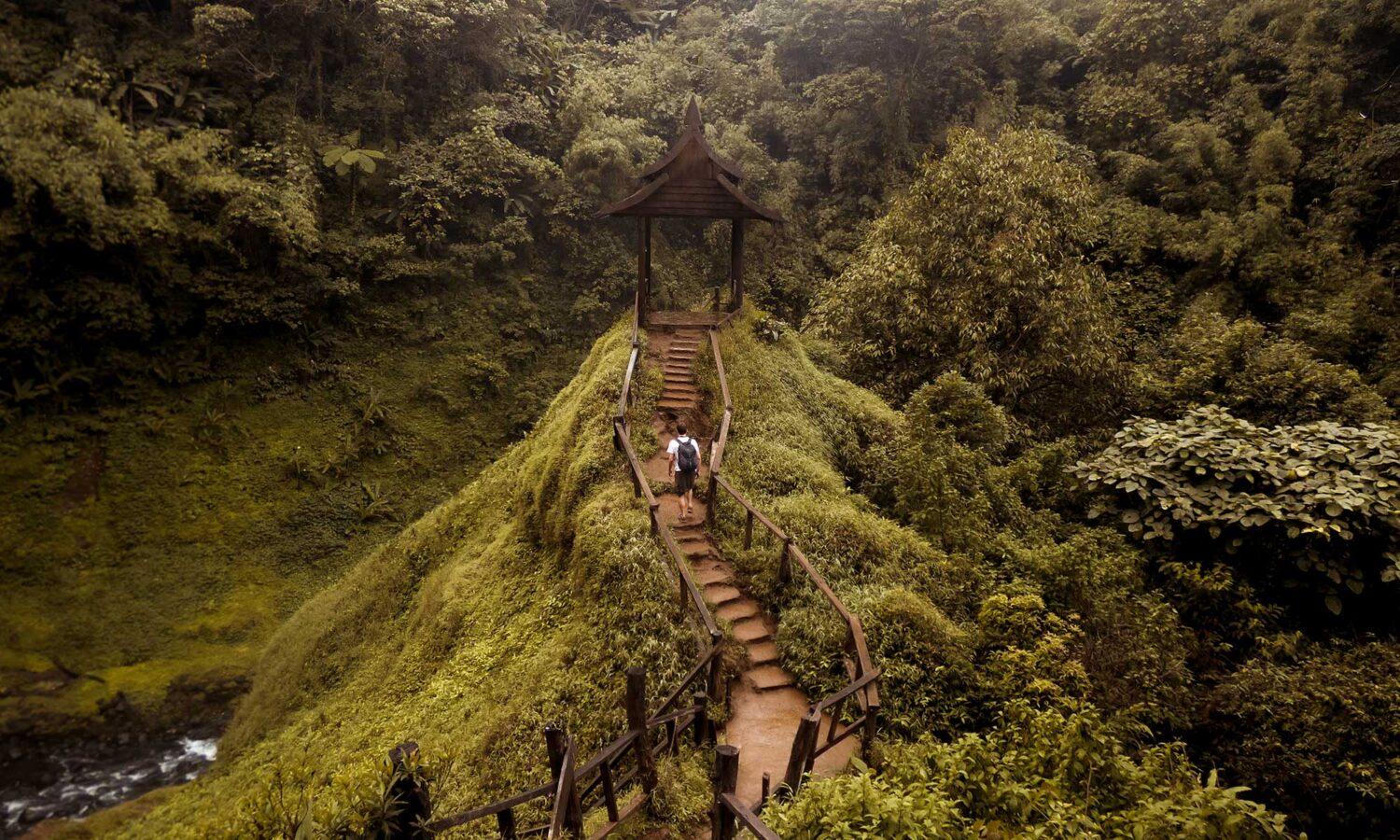 Right across Tad Fane and Tad Yuang are two dirtroads leading to even more astonishing and breath-taking waterfall-gazing. Tad Champi can be found at the end of a bumpy dirt road through several coffe plantations. Skip this aterfall if it rains though. The dirtroad will turn into a clay-like substanance when wet and your motorbike will get stuck. Tad Itou can be found near the Itou Resort, climbing down a set of stairs. Both waterfalls are sublime for swimming!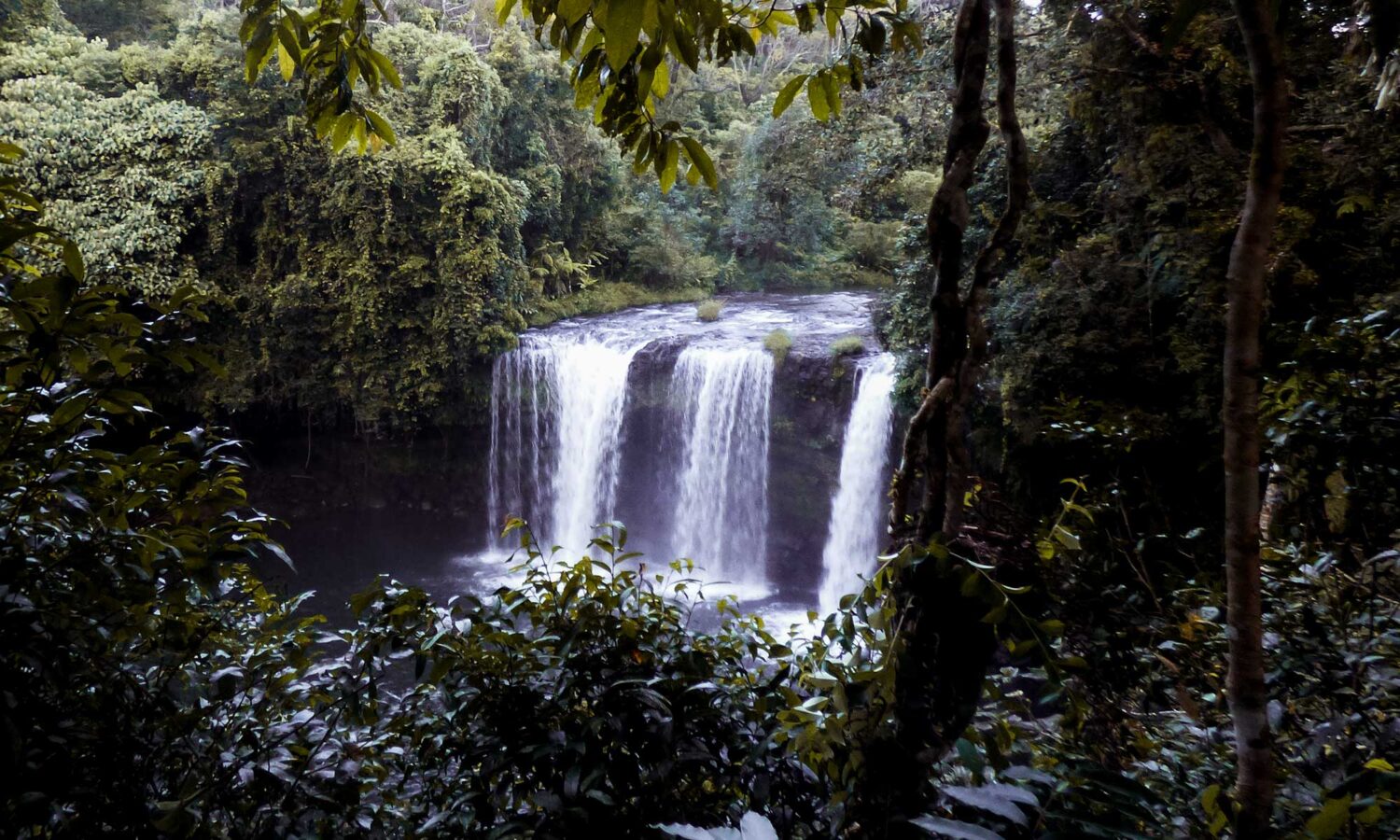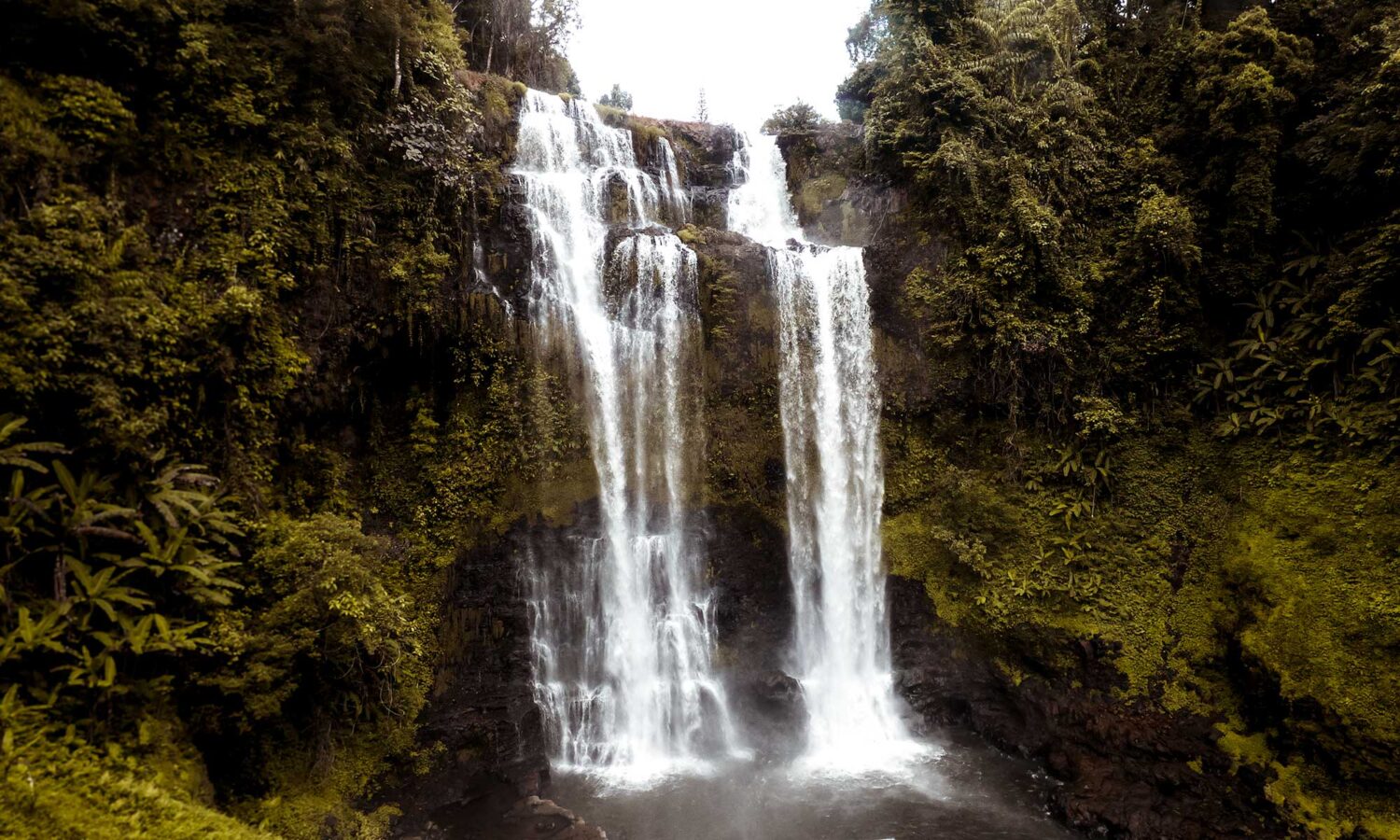 Spend the night at the Tad Fane Resort and wake up with the sound of birds and roaring waterfalls!
---
KEEP READING: DISCOVER THE LAOTIAN COUNTRYSIDE BY MOTORBIKE IN VANG VIENG
---
Day 3: Ride part of the Bolaven Plateau Big Loop to Tad Tayicseua
A bit further onto the plateau, about 60km from Tad Fane, another hidden gem hides itself after crossing about 8km on dirt road, easy accessible when it's dry and a little bit more of a challenge when it rains. It shouldn't stop you though. We survived our entire trip without running out of gas or blowing a tire.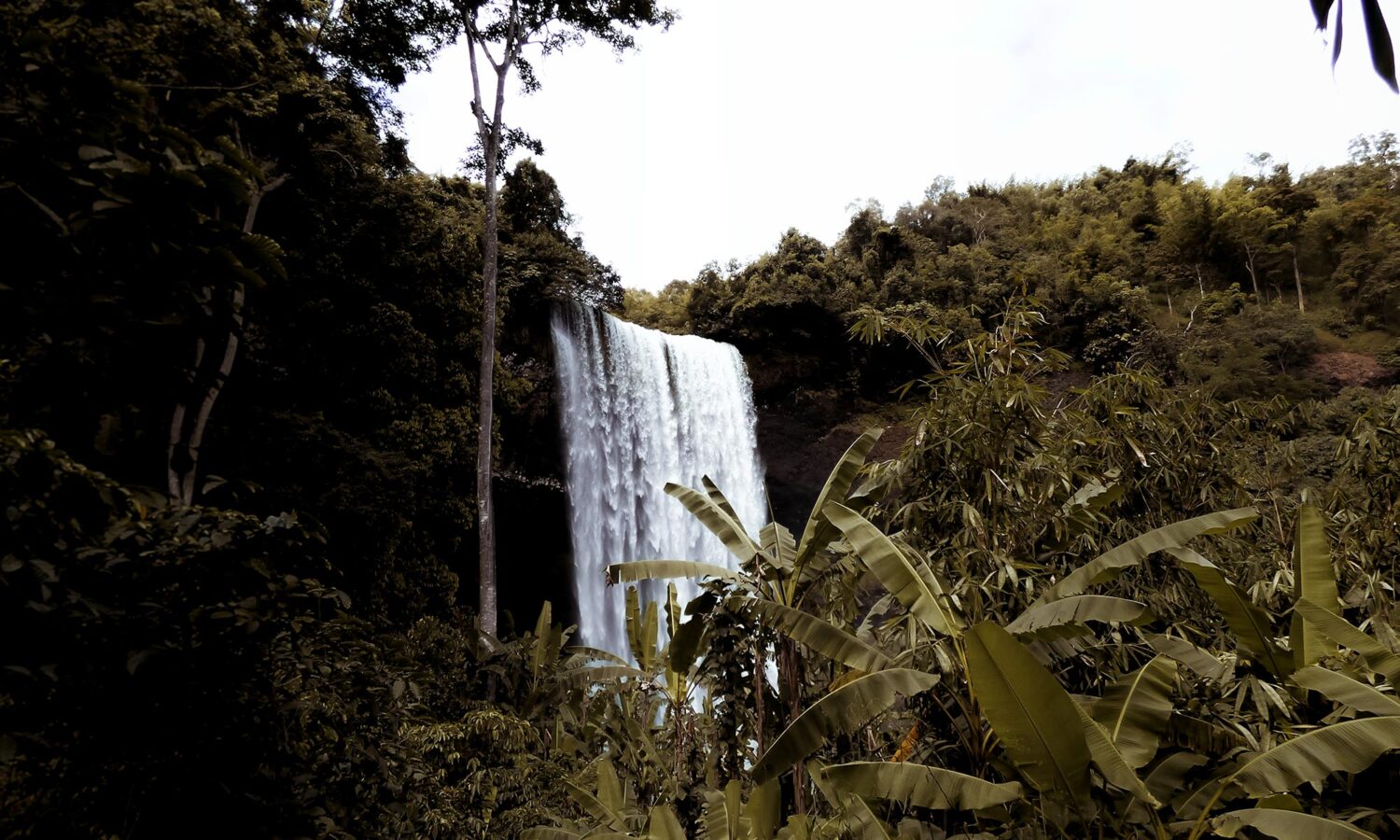 As this place is a little bit more off-the-beaten-track compared to the Tad Fane region, chances are you'll have the place for yourself. Discover the 7 different waterfalls in this area on foot. Do foresee to bring shoes enabling a decent hike (flip-flops most likely won't do it) as the walking paths can be quite muddy and slippery, especially nearby the base of the different falls.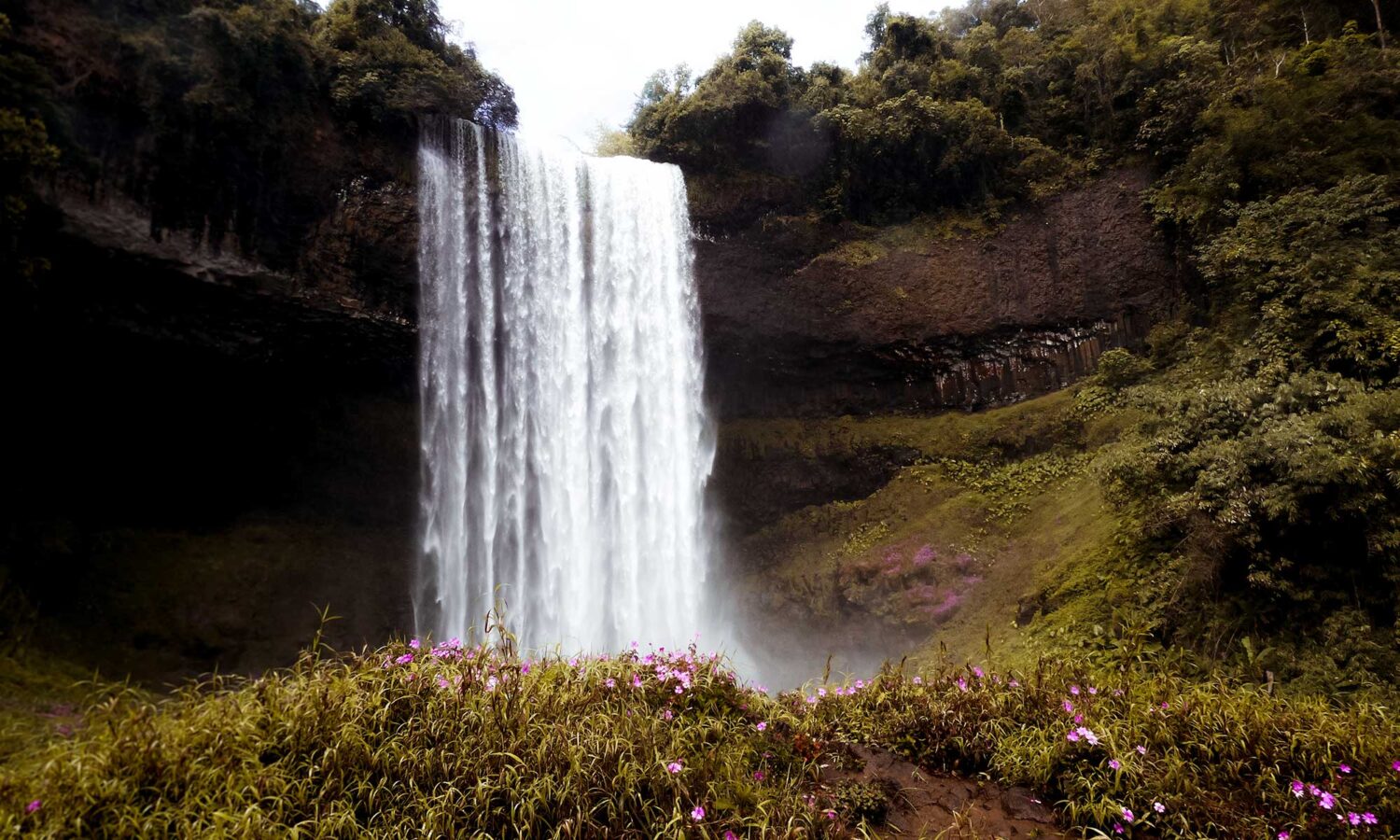 We got to the Tad Fane Resort to get some well deserved zzz's and just couldn't pass up the opportunity to wake up again with those out-of-this-world views.
---
KEEP READING: OUR MINI-GUIDE TO LUANG PRABANG
---
Day 4: tasting Bolaven Plateau coffee
No trip to Laos is complete without tasting its famous Bolaven Plateau coffee. Before returning to Pakse, we drove to Paksong with one goal: to visit Jhai Coffee Shop. All the profits of Jhai's Coffee Shop are invested in local initiatives to provide communitees with clean drinking water. Having a cup of coffee at Jhai's Coffee Shop is not only a sensational trip for your taste-buds, its also a heartwarming one.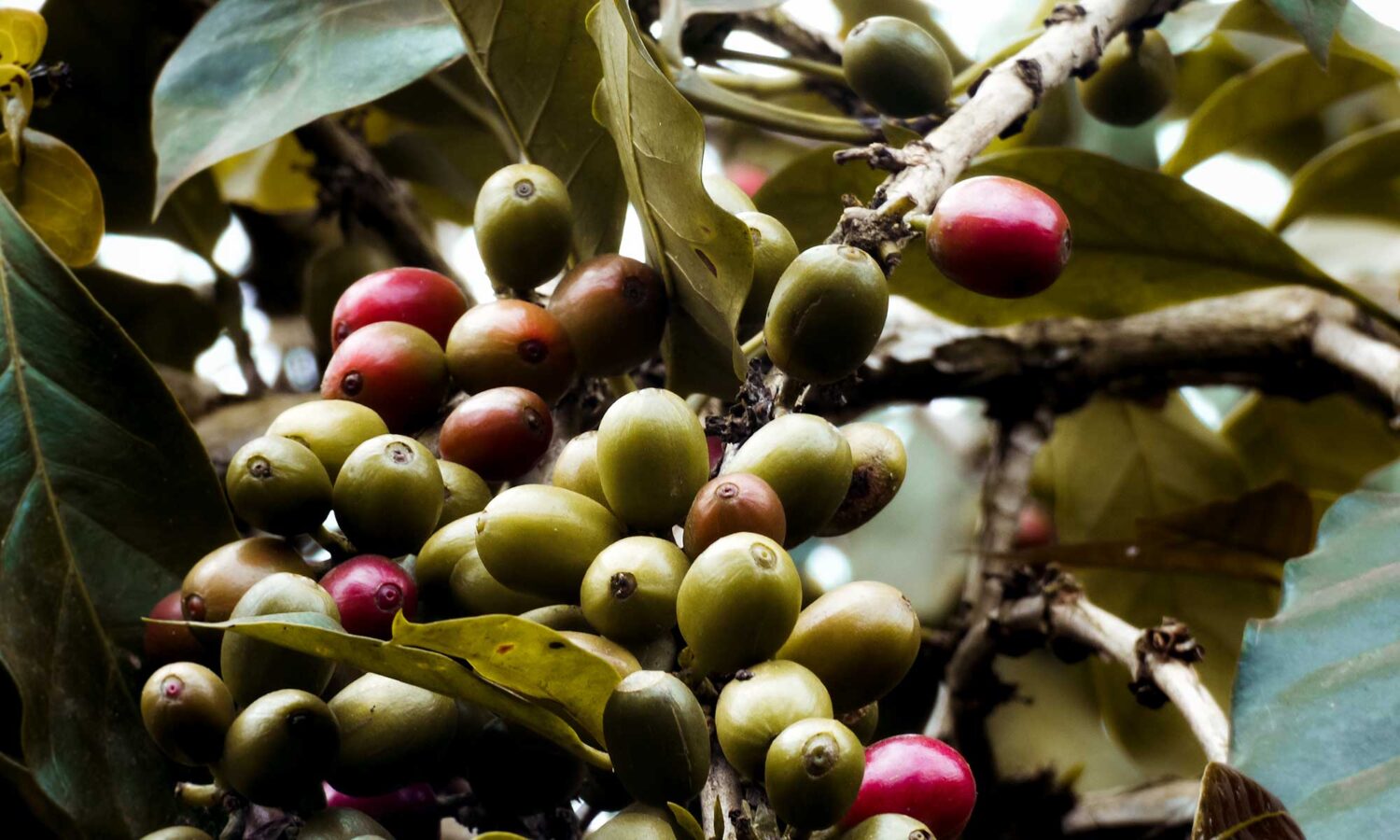 After our second cup of Arabica coffee we went on a local tour of their coffee plantation. The tour itself takes about 30min and addresses the history of coffee in Laos and the entire process from fresh coffee bean to that steaming cup of coffee you just had.
With a final cuppa joe we said our goodbyes to the Bolaven Plateau and this mystical volcanic place. Pha Suam waterfall and the little blacksmith shops are a great last stop on your way back to Paksong. We dropped off out scooters at Miss Noy in the late afternoon and jumped into the pool at the Hotel Athena for a celebratory swim. A perfect ending to our 4day adventure on the Bolaven Plateau.
How to prepare your Bolaven Plateau motorbike loop
A short checklist on things you should take into account:
When traveling with 2 or more, we would highly recomend for each traveler to get their own motorbike or scooter. Saving a few extra kips might sound great but it's really inconvenient. For one, the one sitting on the backseat will probably have a sore behind after spending several hours in a not so comfortable position. Secondly, you'll probably each have a daypack with you, which basically gets in the way for the person taking the backseat. Renting fees really aren't that high (neither is the cost of gasoline) and it'll surely contribute to the experience and feeling of freedom while driving around.
Leave your luggage either at your hotel, hostel or motorbike rental company. Just pack a daypack each with toiletries and essential clothing.
It can get quite cold at the Bolaven Plateau and weather can be frickle. Pack at least one sweater and/or a raincoat.
Don't forget sunscreen!
Never leave your motorbike unattented. When visiting waterfalls, always pay for parking. There is a small fee (approximately 1 dollar) but this 'll guarantee your motorbike will not 'suddenly disappear' 😉
When you stay overnight, ask your hosts to park your bike somewhere inside (like a barn, …)
---
Hey, need a handy packing checklist to help you pack for your Bolaven Plateau motorbike loop? We've got a printable version of this post that includes everything you'll need for your trip. Sign up below and we'll deliver it right to your inbox along with some amazing travel tips!
ADD_THIS_TEXT
---
Have you done the Bolaven Plateau Motorbike Loop? We'd love to hear about it in the comments below!
Love it? Pin it and share it!