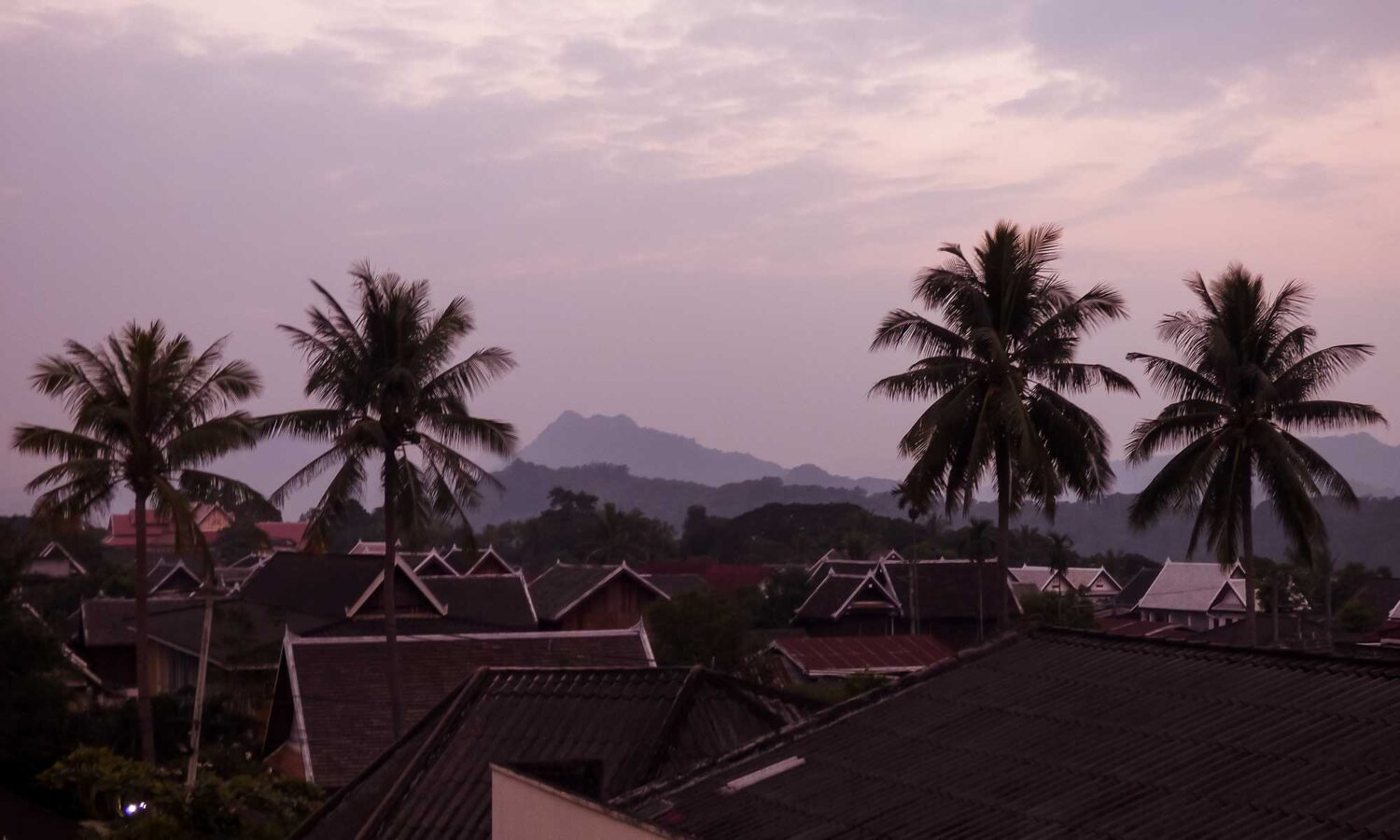 Sabaidee! If you have dreams of staying in lush luxury villas or boutique resorts with a pool like those models on Instagram, you have come to the right place! Below I have rounded up the best hotel and Airbnb options at all price ranges, that will give you this romantic and luxury experience you're after.
---
Assuming you are reading this because you are planning on visiting, we have a ton of helpful Laos content to ease your planning woes! Click below for:
---
Hey, need a super practicalchecklist to help you pack for your trip to Laos? We've got a printable version of this monsoon season packing guide that includes everything you'll need for your trip. Sign up in the box below and we'll deliver it right to your inbox!
ADD_THIS_TEXT
---
Where to stay in Luang Prabang
---
1. Maison Dalabua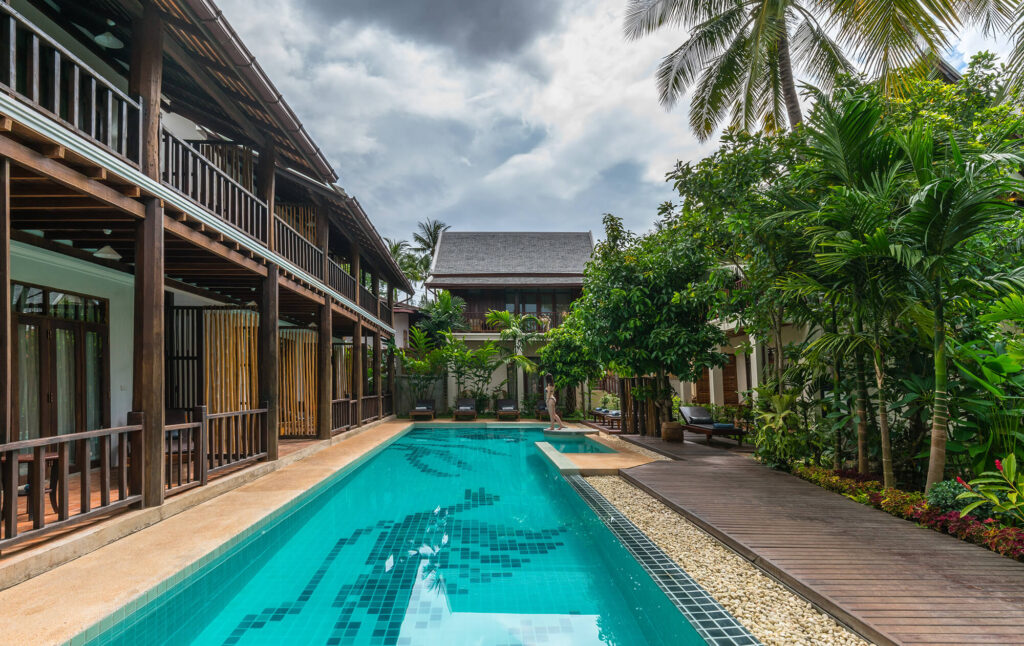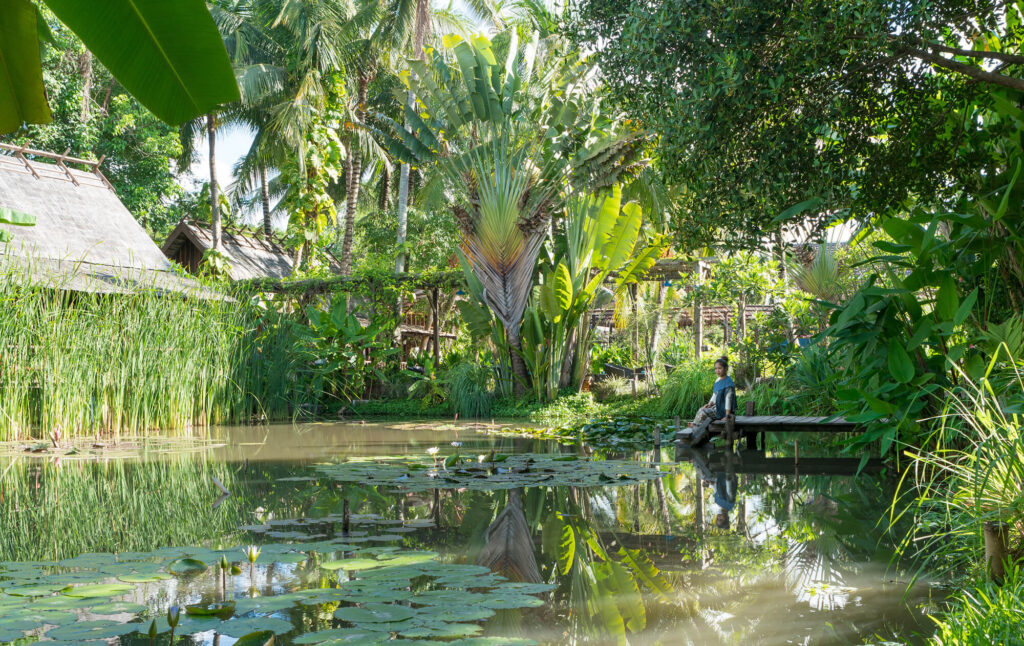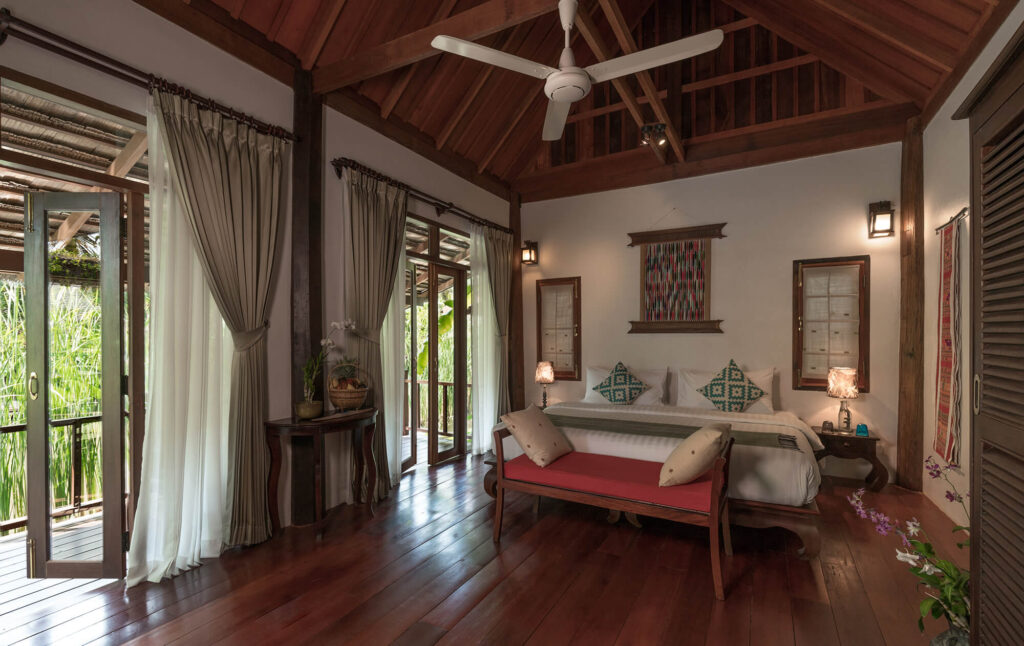 Why we like it | Intimate boutique hotel that is a peaceful piece of paradise.
Features | Excellent neighboring restaurant, beautiful garden en great spa facilities
Visit For | A serene stay in Luang Prabang with attention for wellness and great food.
Nightly Rate | from €60
Another Luang Prabang gem! This is the hotel in Luang Prabang we chose to stay in. This colonal style boutique hotel is centrally located in Luang Prabang close to the temples, street food market and restaurants. The tranquil garden of
Maison Dalabua
is a true retreat for relaxation. The amazing neighbouring
MANDA de LAOS restaurant
offers pimped traditional Lao dishes as well as well as fusion cuisine.
The pool was absolutely perfect to cool down after a long and sweaty day exploring Luang Prabang. We couldn't recommend this place enough. We loved it so much we even dedicated an entire (not sponsored) blog post to
how amazing it is
!
Check prices and availability of Maison Dalabua here
---
2. Belmond La Résidence Phou Vao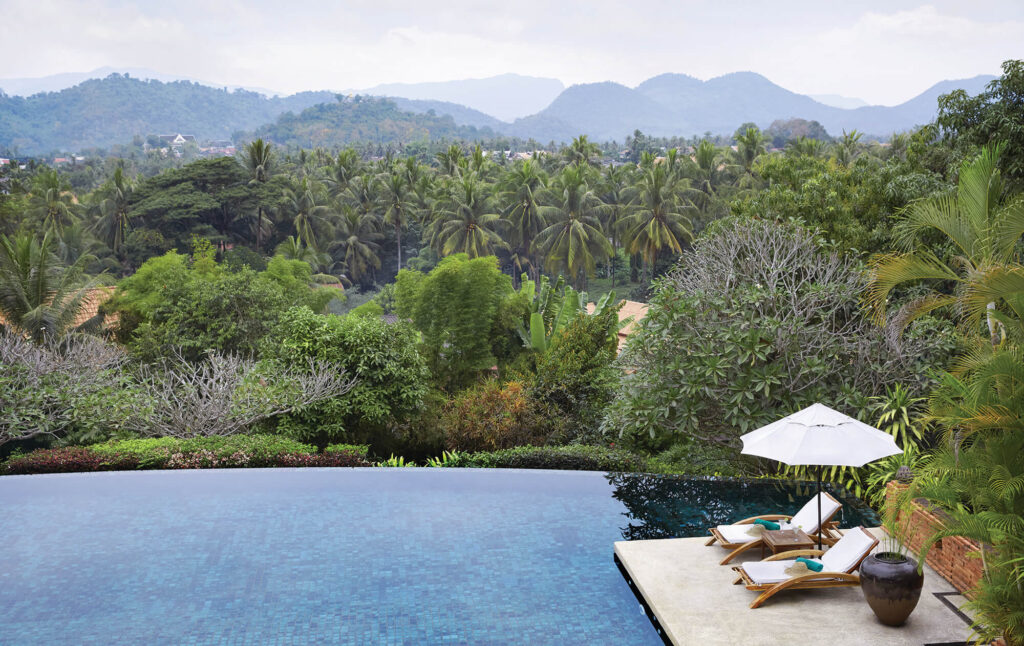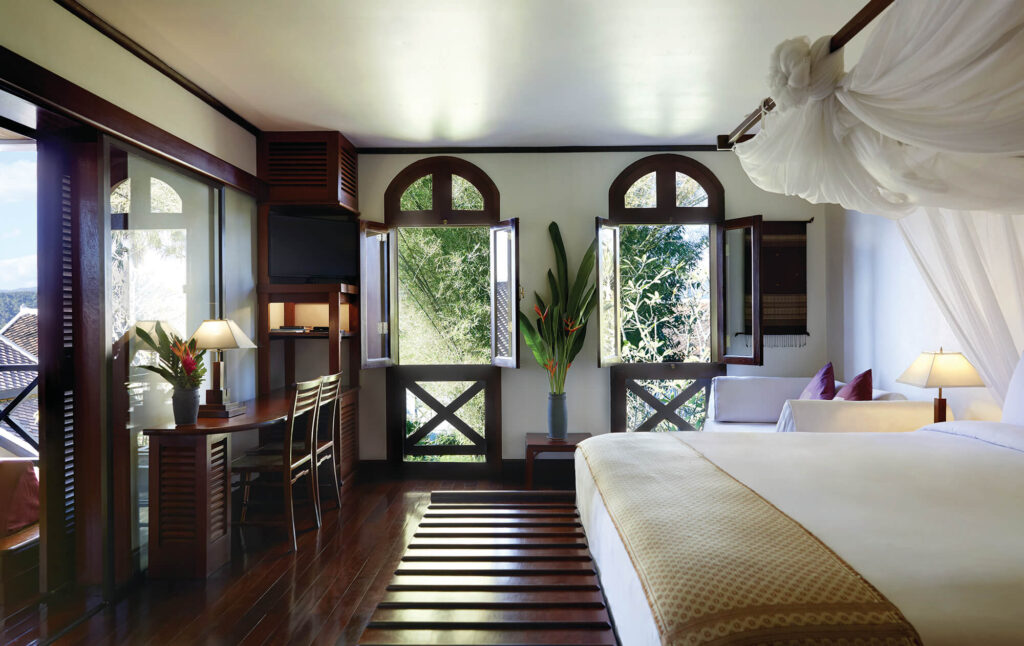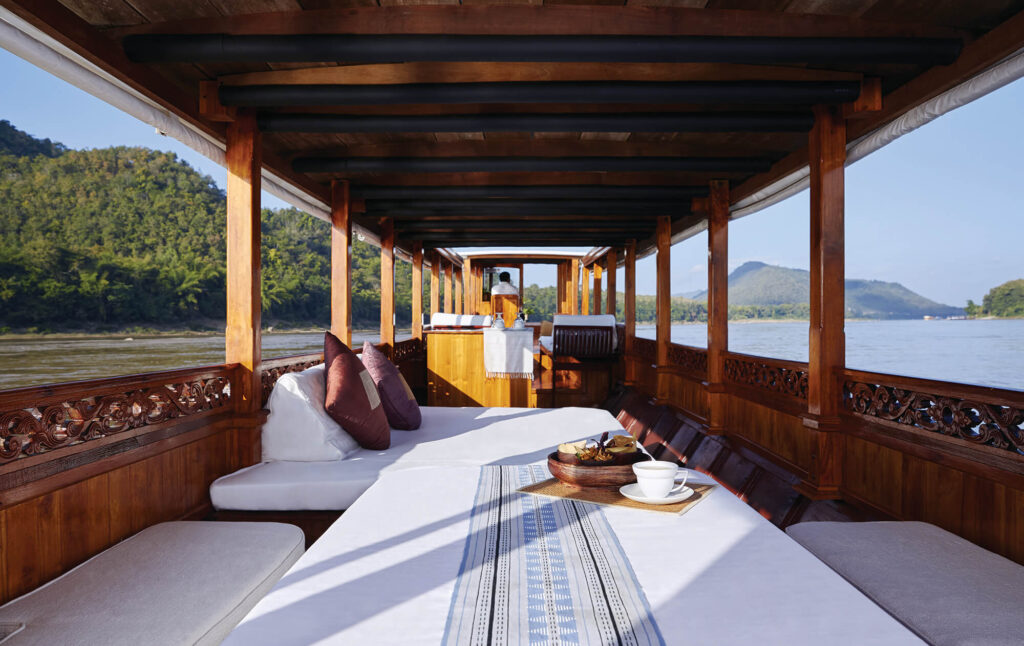 Why we like it | Classic elegance with pristine views over the karst mountains from their gorgeous infinity pool!
Features | Spa and yoga studio, complimentary archery lessons, on-site restaurant with Lao-French cuisine and several tours or classes to join.
Visit For | Quiet location, culinary delights, fantastic experience while joining their curated tours/classes, exquisites spa treatments
Nightly Rate | from €200
If you're looking for unique experiences, the Belmond La Résidence Phou Vao is the perfect place for you! Their exquisite infinity pool (an exception in Laos) and incredible spa are the perfect place to relax after an intense day of Laotian experiences. The Belmond La Résidence Phou Vao offers numerous excursions like traditional cooking classes, Mekong River (sunset) cruises, local ceremonies and mystery dining experiences so a perfect stay for the active traveler! The rooms are intimately decorated with rosewood furnitures and the bathrooms exhume pure luxury. Looking for a unique way to round up your Luang Prabang stay? The Belmond La Résidence Phou Vao offers complimentary archery lessons on the hotel grounds.
Check prices and availability of the Belmond La Résidence Phou Vao here
---
3. Satri House Secret Retreat