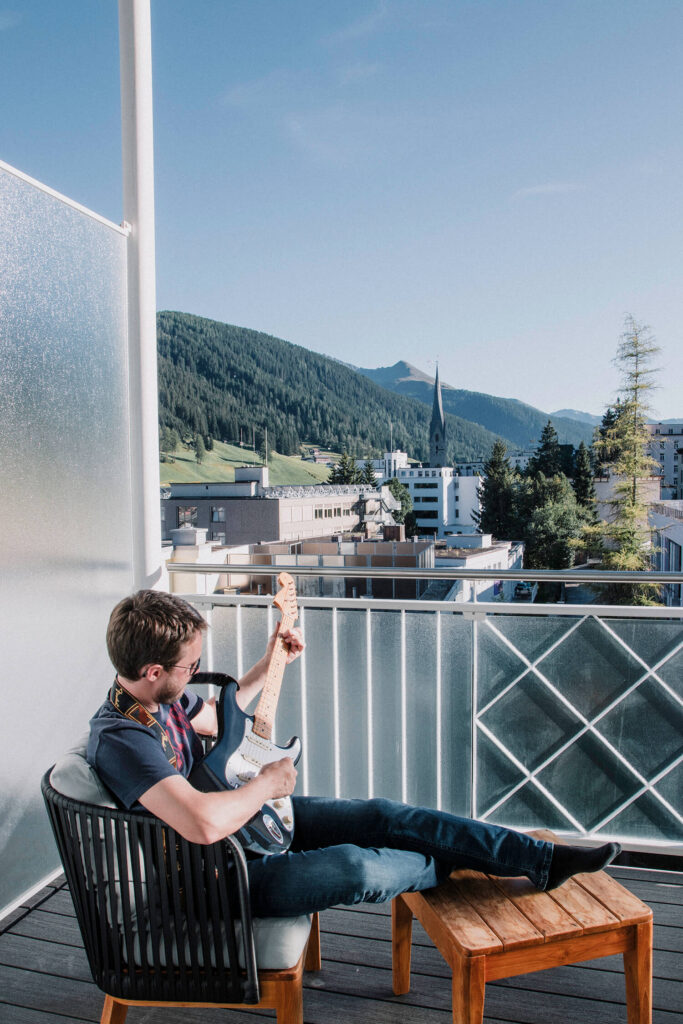 It was our first time exploring the Swiss Alps and we could not have been more excited! For our trip, we were invited to stay with the gorgeous Hard Rock Hotel Davos, in their spectacular Rock Star Suite. After a three night stay, we wanted to share our Hard Rock Hotel review and why we loved our experience so much.
Tucked away in the village of Davos, surrounded by towering trees and rolling hills, it's the perfect hideout after an intense day in Swiss nature. Tired of log cabins and fondue? Staying at the Hard Rock Hotel might be just the place for you!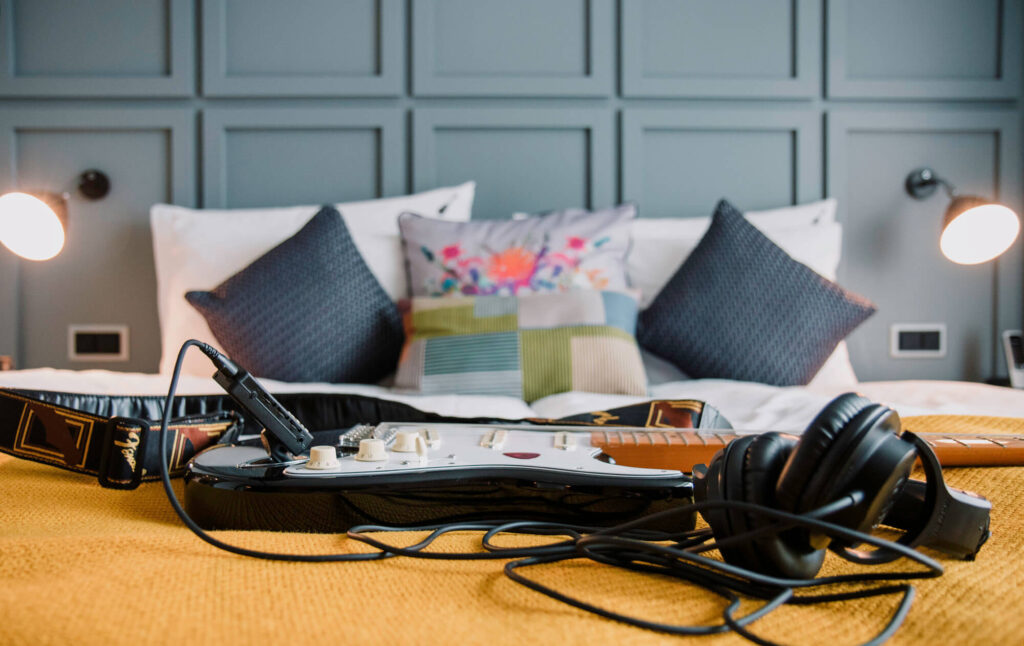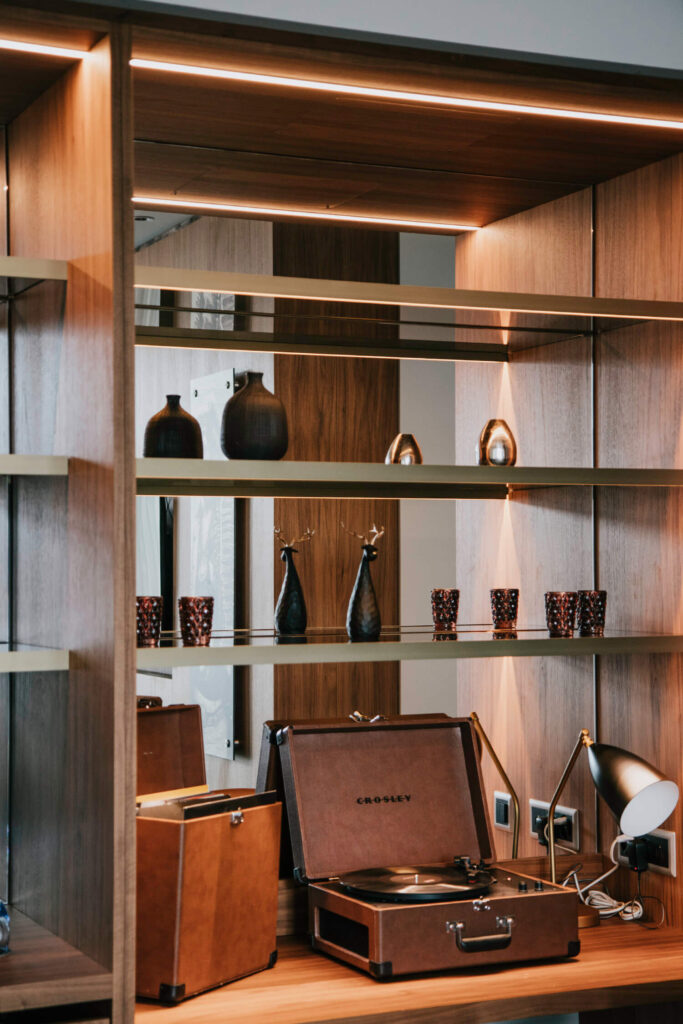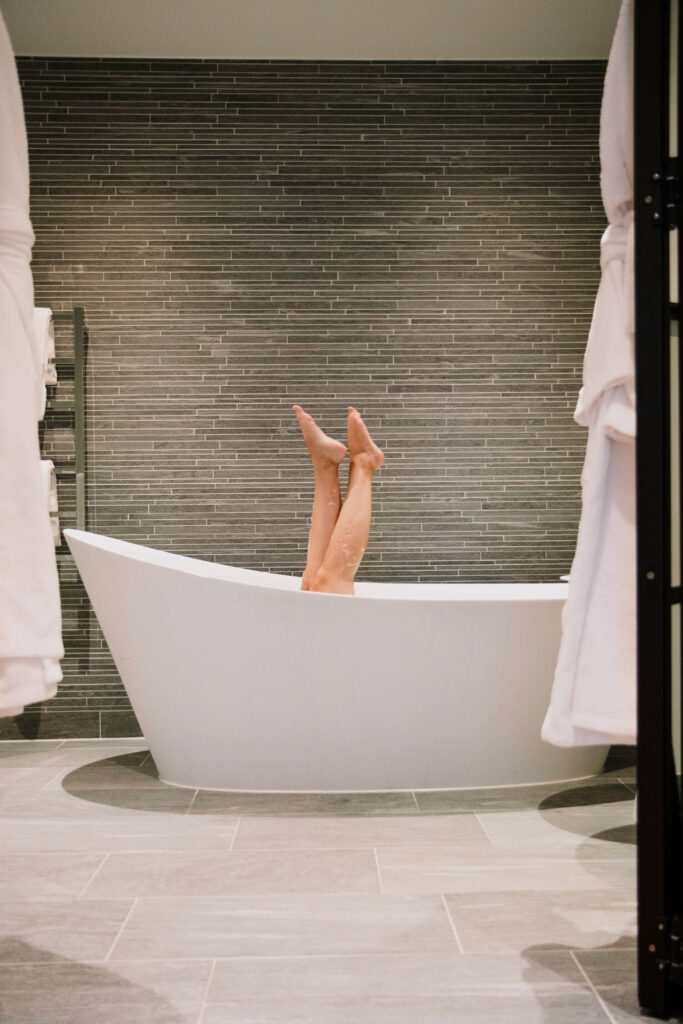 ---
Getting to the Hard Rock Hotel Davos
The great thing about the Hard Rock Hotel Davos is that it's close to the Davos Platz train station, making it ideal for a trip when traveling by public transport. The train ride to Davos is gorgeous and you'll want to explore the area in no time.
Hiking trails
to different mountains and valleys are bountiful and easily accessible from the Davos-Platz centre.
Davos is a modern town but with a touch of traditional Swiss charm. It's a good place to
start your Graubünden adventure
and start exploring Switzerland's wild side in the nearby mountains.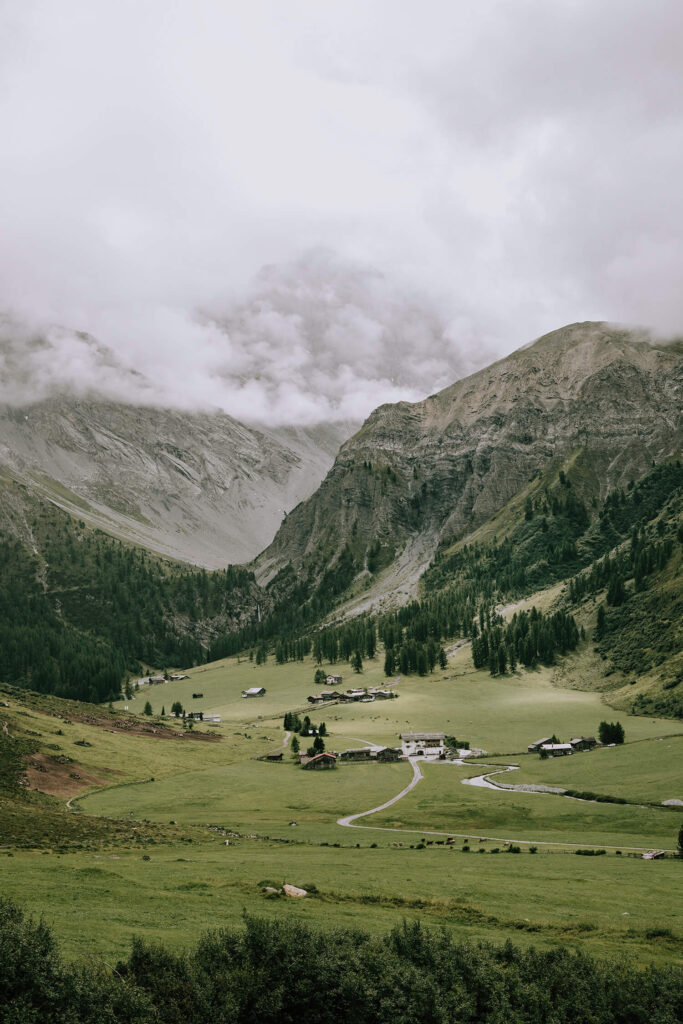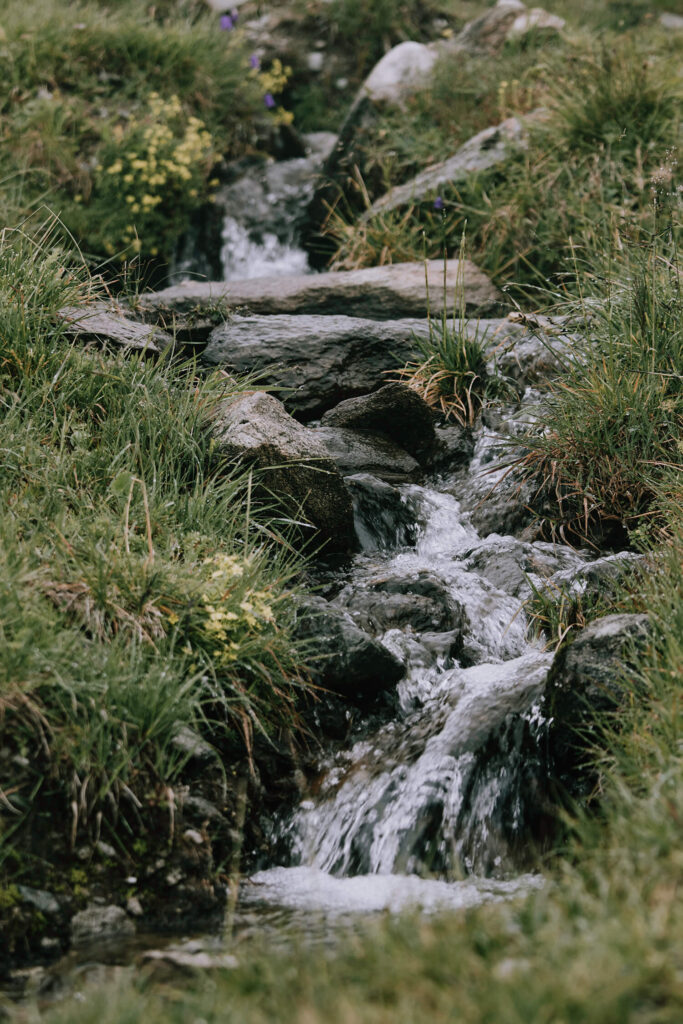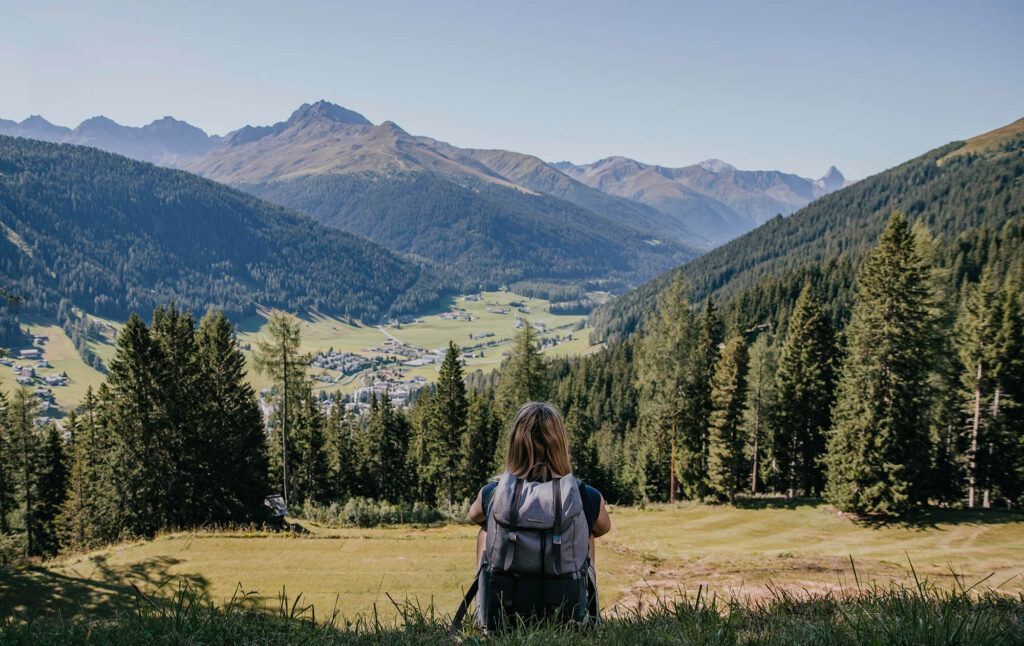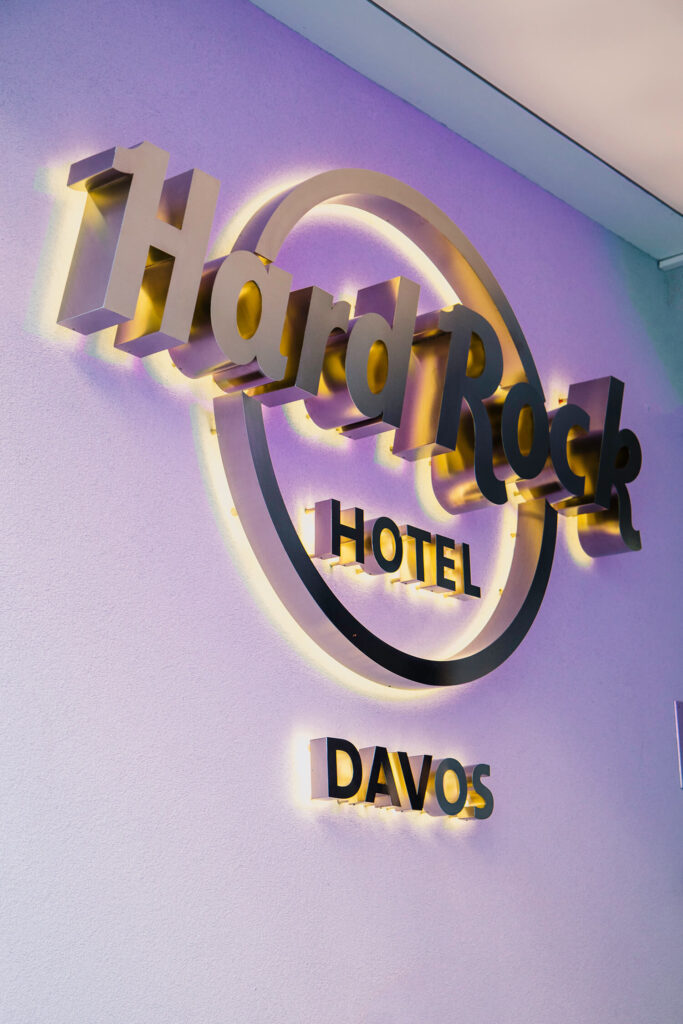 ---
The Hard Rock Hotel Davos
Hard Rock Hallelujah?! Well, yes, the Hard Rock Hotel and Café concept really has become some sort of a religion for fans all over the world. And you can't blame them, the atmosphere of the Hard Rock Hotel in Davos breathes rock music.
From the moment you set your first steps in the lobby to the modern, spacious rooms, the cosy restaurant and the relaxing spa (sauna, swimming pool, bar with great cocktails: you name it, they have it)... music is everywhere.
Staying here is being ensured of one of the most immersive hotel experiences you can imagine. Because of this, you always seem to have the feeling one of those famous celebrities might just show up in real-live during your stay. How's that for a slight touch of additional adrenaline while being on holiday or business trip. Don't say we didn't warn you, just prepare yourself for a 'once-in-a-lifetime' experience!
Check prices and availability of Hard Rock Hotel Davos here
---
The Rock Star Suite
The Rock Star Suite sets the stage for a luxurious stay with breath-taking views. Upon entering the Rock Star Suite, we were immediately impressed by how spacious it was. 80sqm of luxury, that's nearly as large as our house! 🙈
Our suite came with a spacious dining room and lounge area, providing all the comforts of home. Both rooms have access to two private balconies with gorgeous mountain views as well as beautiful vistas of Davos itself.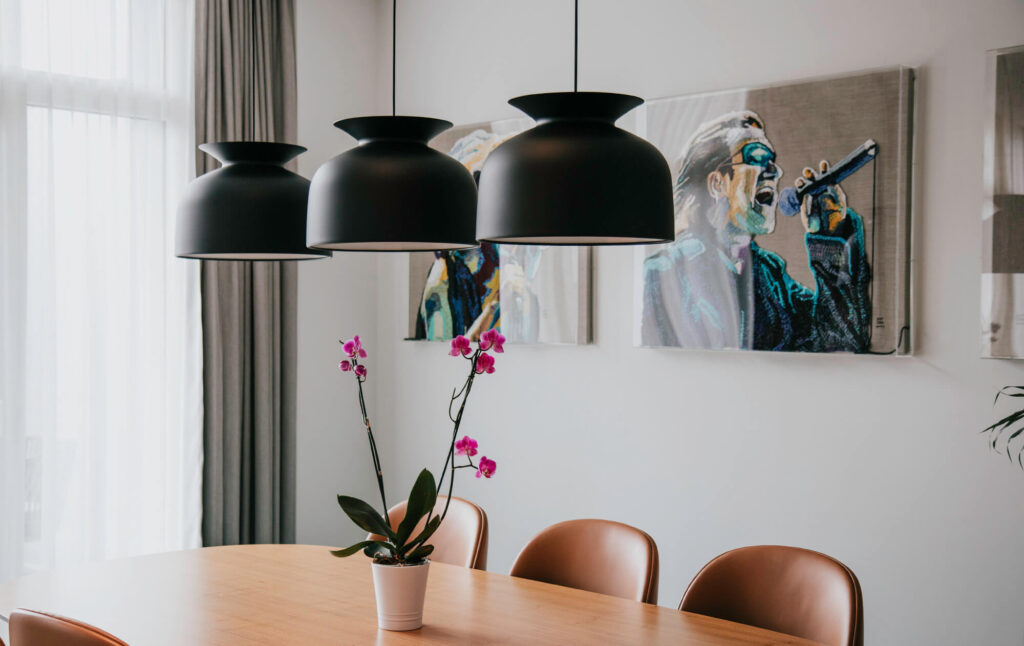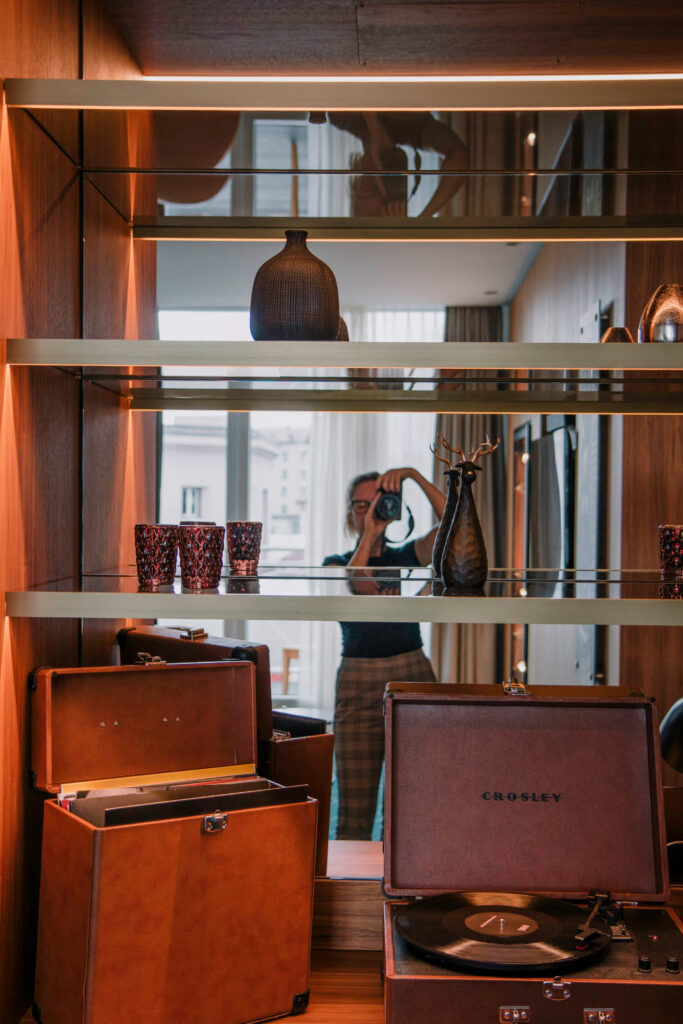 After a long
day in the Swiss mountains
, there's no place we'd rather be than enjoying the views on one of the two private terraces that come with the Rock Star suite. Kristof thoroughly enjoyed playing the Fender guitar that was exclusive for our use. On-demand video lessons, floor amps, and headphones complete the top notch musical experience in the Rock Star Suite.
When the weather got too cold to sit outside, we chilled in our living room with some old-school tunes — on vinyl - with the Crosley turntable that was available for us.
Check prices and availability of Hard Rock Hotel Davos here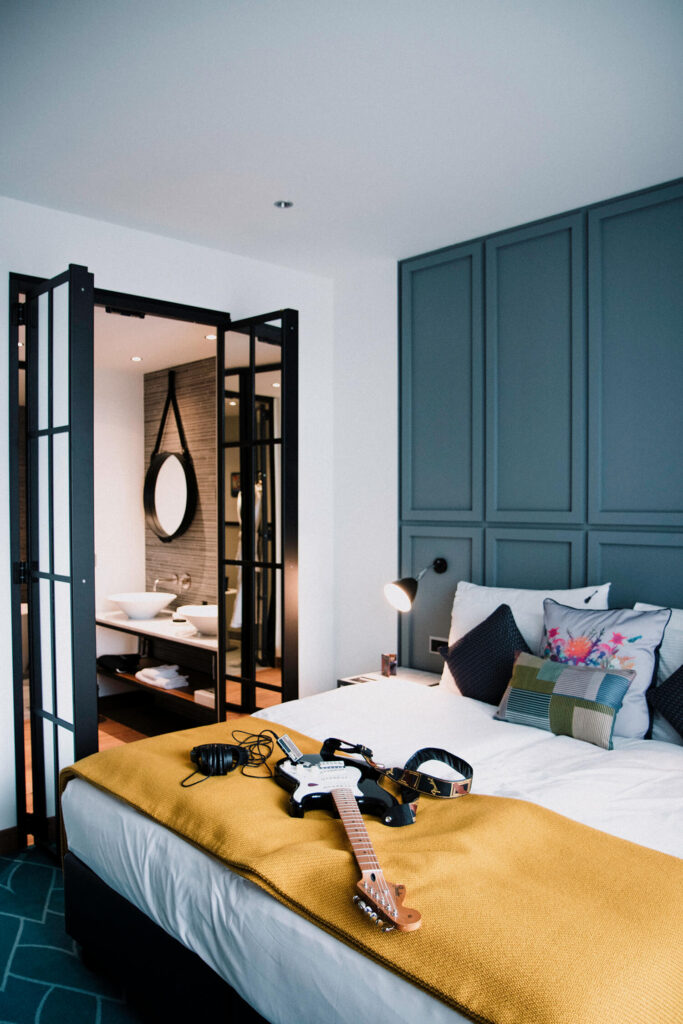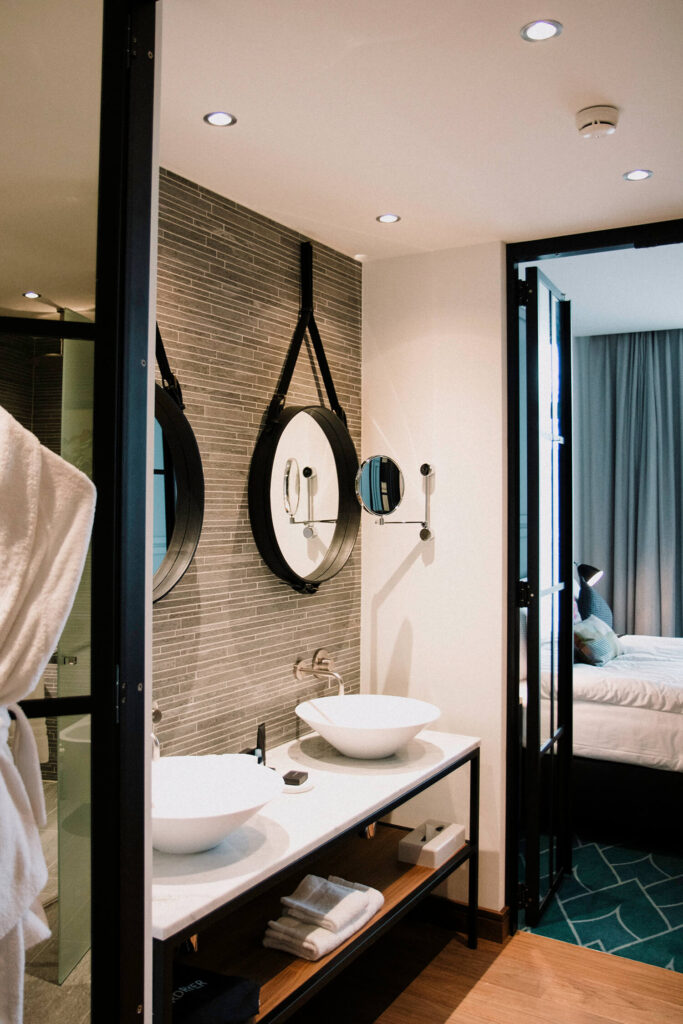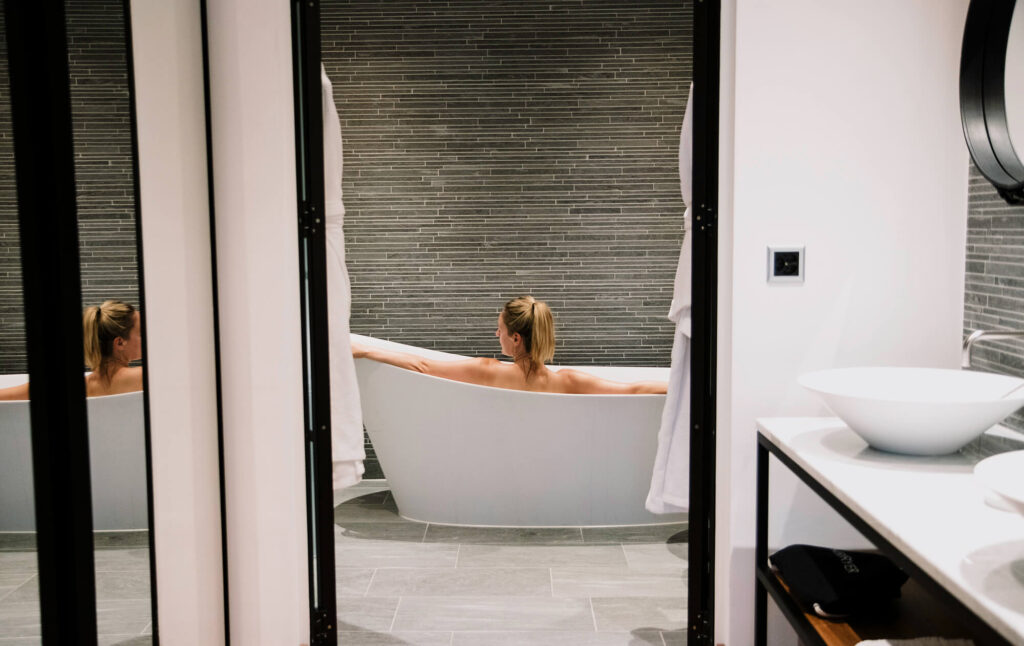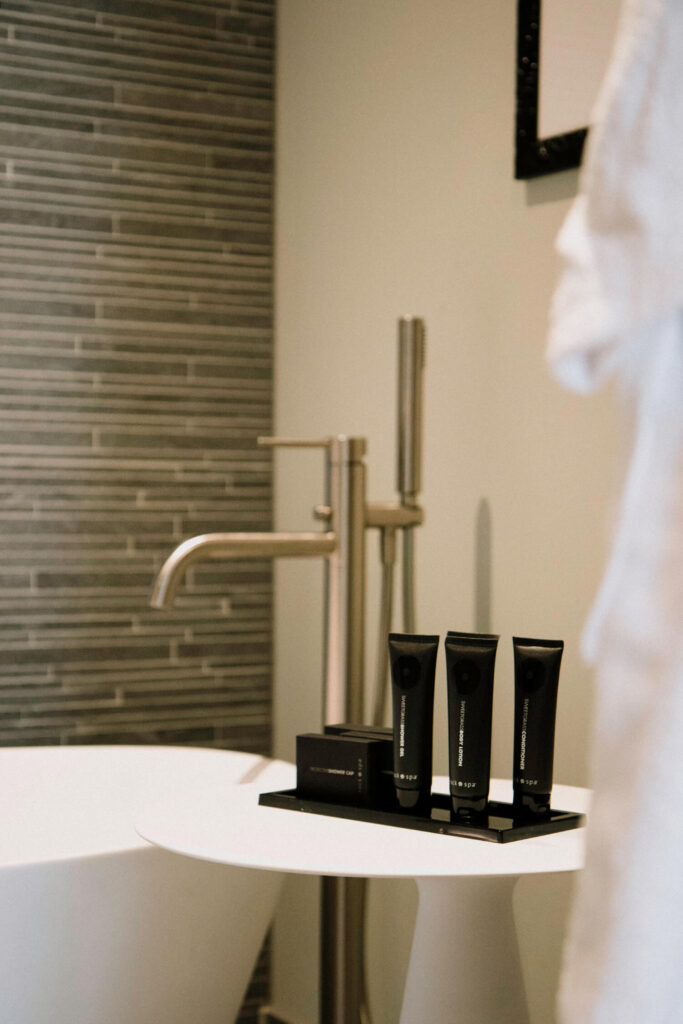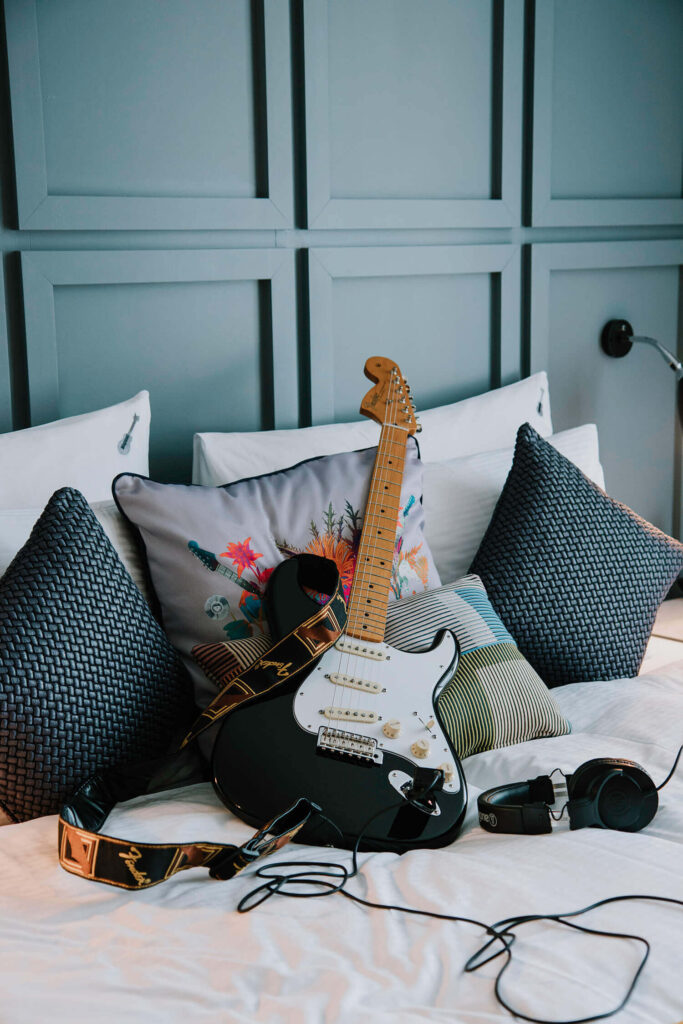 The master bedroom and ensuite bathroom were a haven of tranquility! I took a bath every single day to soak my tired legs and some well deserved rest after conquering Switzerland's mountains. The bathroom holds a dressing room, rain shower and free-standing bathtub. If we ever move or build our own house, I would love to have a bathroom like this!
Your home away from home also comes with a kitchen, bar and possibility to use an adjacent suite so you can enjoy the luxury with friends or family. The dining room seats 6 so just order room service and have an excellent diner party with your loved ones. We came here in summer but I would love to come back an celebrate the winter holidays with friends in this incredible Rock Star Suite!
Check prices and availability of Hard Rock Hotel Davos here
---
Sessions: Hard Rock Hotel Davos Restaurant
If you're familiar with Hard Rock style food, you'll be pleased to find some signature Rock Food dishes on the Session menu. Expect voluptuous portions and the familiar Hard Rock quality on a plate. When weather's nice, the Sessions Terrace is a nice spot for lunch or dinner!
Unfortunately we weren't able try the "fondue pavilion" as we were traveling in Summer (fondue low season) but it's definitely on our must-try list next time we'll be staying at the Hard Rock Hotel Davos.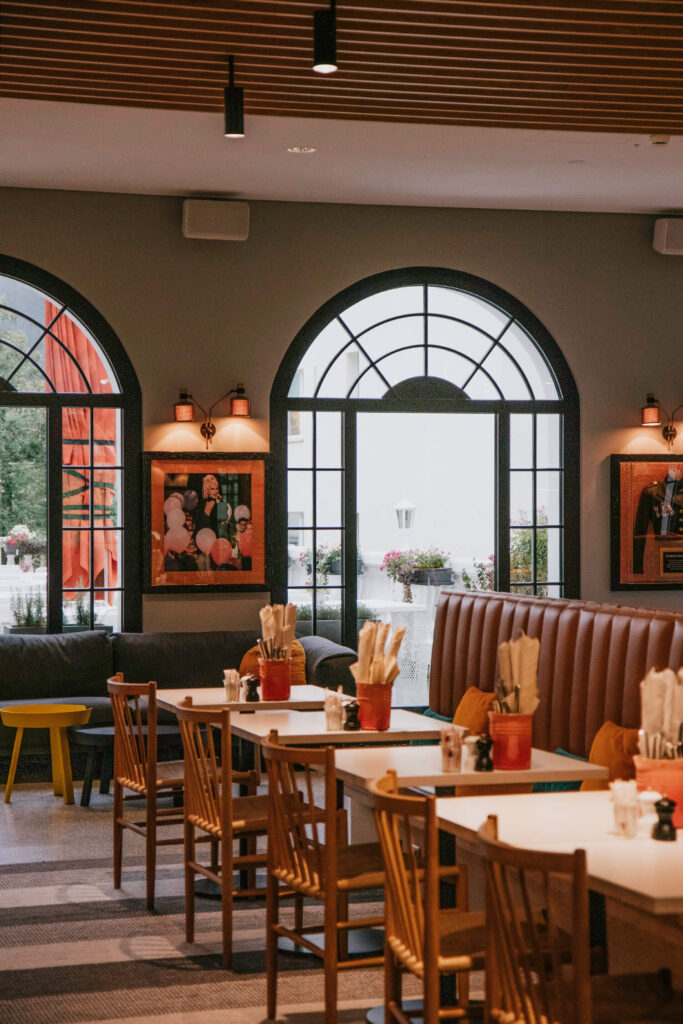 ---
The Davos-Klosters Guest Card
During the summer months, every customers spending the night one one of Davos-Kloster's hotels will get a
Davos-Klosters Guest Card
will give you access to tons of perks like free usage of mountain cable cars, railways, and public transportation (bus within Davos and Klosters and train between Filisur - Davos- Klosters). You'll also be able to join a range of free guest program activities and entrance price reductions in Davos and Klosters.
During the winter season, you'll also enjoy free public transportation (bus within Davos and Klosters and train between Filisur - Davos- Klosters) and entrance price reductions.
Check prices and availability of Hard Rock Hotel Davos here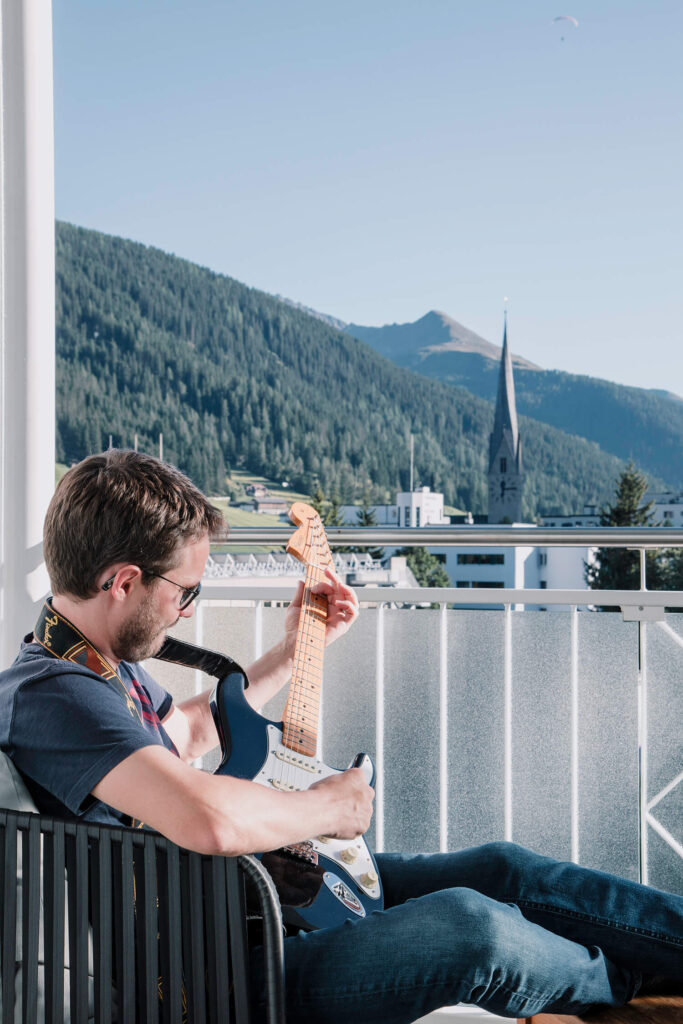 ---