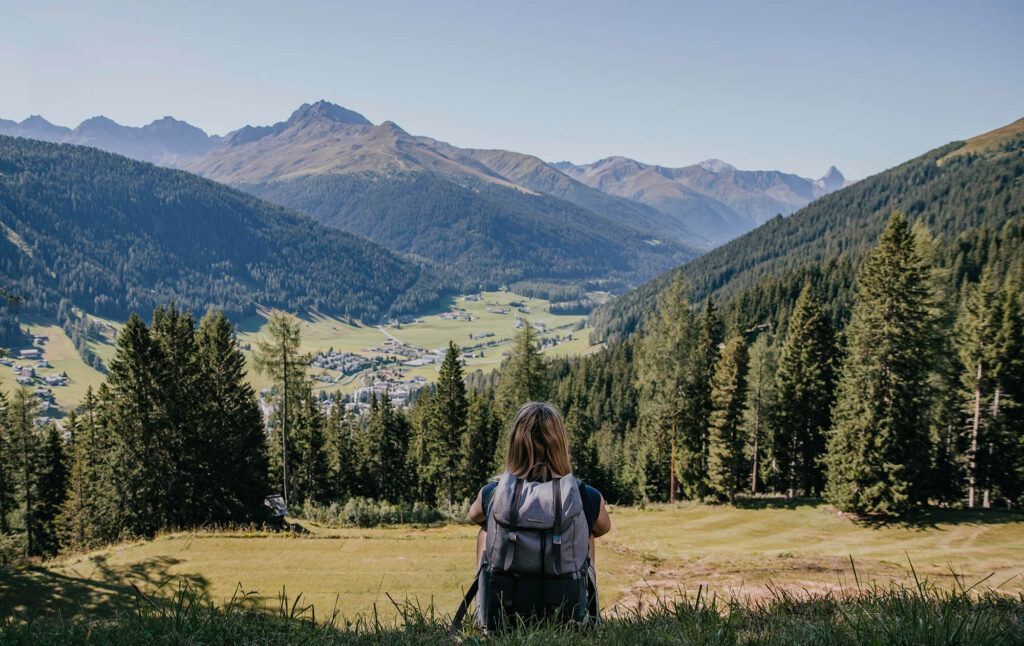 Looking to spend a summer in Graubünden, Switzerland, and wondering about the best things to do? From world-class hiking to biking through incredible vineyards and a surprising local cuisine, we've rounded up our favourite summer activities in Graubünden.
---
You might think that Switzerland's mountainous region of Graubünden is all about the enchanting winter season: romantic snow-capped mountains, chic ski chalets and adventurous slopes, and delicious fondues to pick up your energy levels at the end of the day.
But here's a little secret we've been dying to share with you: summer in Graubünden is ah-mazing!
When the Alps shrug off their thick white winter coats and the spring sun kisses the valley floors below, the mountainous region of Graubünden fills up with new life. The ski runs make room for many hiking and mountain biking trails and the whole area is ready for a whole new set of adventures again. Needless to say that we absolutely fell in love with this lesser traveled part of Switzerland.
Without further ado, here are our 10 favourite things to see and do in Graubünden during summer!
Psssst, this post contains affiliate links. If you click one of them, we may receive a small commission at no extra cost to you.
---
How to spend a summer in the Swiss mountains: the best things to do in Graubünden
---
1. HIKE DOWN THE JAKOBSHORN TO THE HIDDEN VILLAGE OF SERTIG DÖRFLI
Sertig Dörfli is a tiny, enchanting village hidden between the Swiss mountain slopes. Sertig Dörfli is always ready to pleasantly surprise hikers, spotting the village houses and its charming and tiny white church from afar. The best and most adventurous way of reaching this small town is by hiking down the Jakobshorn, which actually starts by taking the cable cars at Davos Platz near the railway station in Davos. The hike itself is a treat both when the weather is good or bad (go figure!). Ready to find hidden Sertig Dörfli on your own? You can read more about how to get there in our dedicated blogpost on hiking to Sertig Dörfli.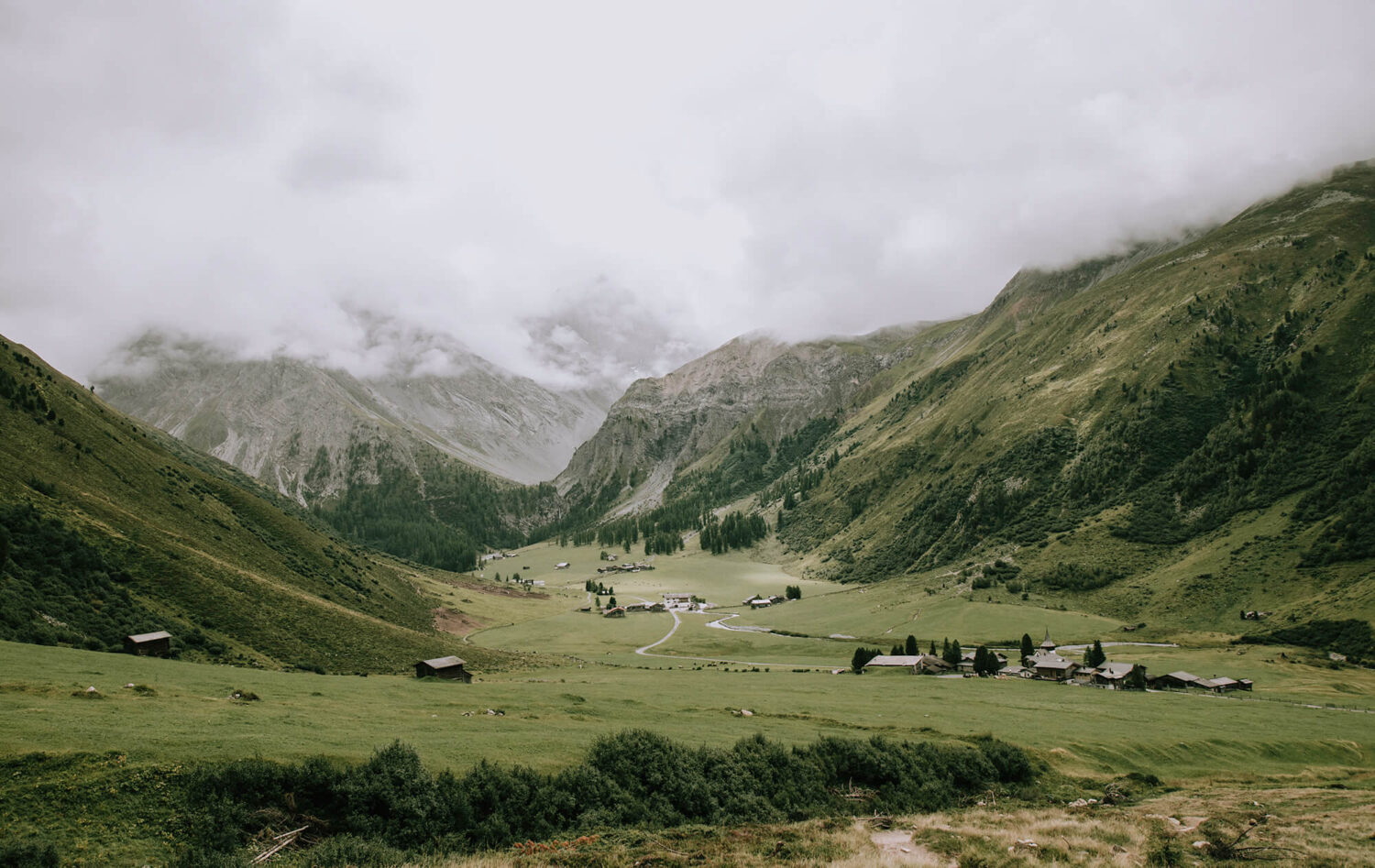 - THE PRACTICALITIES -

Starting point | Jakobshorn cable car station

Duration | Ridge hike 6 hours; moderate hike 4 hours

Cost | The Jakobshorn cable car is free for guests staying in Davos-Klosters and in possession of the Davos-Klosters card, the bus from Sertig Dörfli to Davos is not included in the Davos-Klosters card and costs 8.20 CHF per person.

Tips | Pack for all seasons, bring water and a snack (in low season or bad weather the restaurants in Sertig Dörfli might be closed), don't litter!
2. EAT THE BEST ALPLER MACARONI AT STRELA ALP
Whenever we travel to a new destination, be it nearby or afar, we always try to experience a country through its cuisine. One of our favorite dishes while traveling through Graubünden was an Alpler Macaroni!
Yes, an Alpler macaroni! It's hearty and sweet at the same time. Basically like a traditional macaroni but with apple sauce and pieces of potato on the side. A delightful and filling dish to replenish your energy levels after one of the beautiful hikes on the Schatzalp.
The best Alpler macaroni can be found at Strela Alp though, and we tasted a few ;-)! The views are incredible and the sundeck is simple amazing to recover after your activities. This mountain restaurant has been run by four generations and is still offering those incredibly tasty local dishes!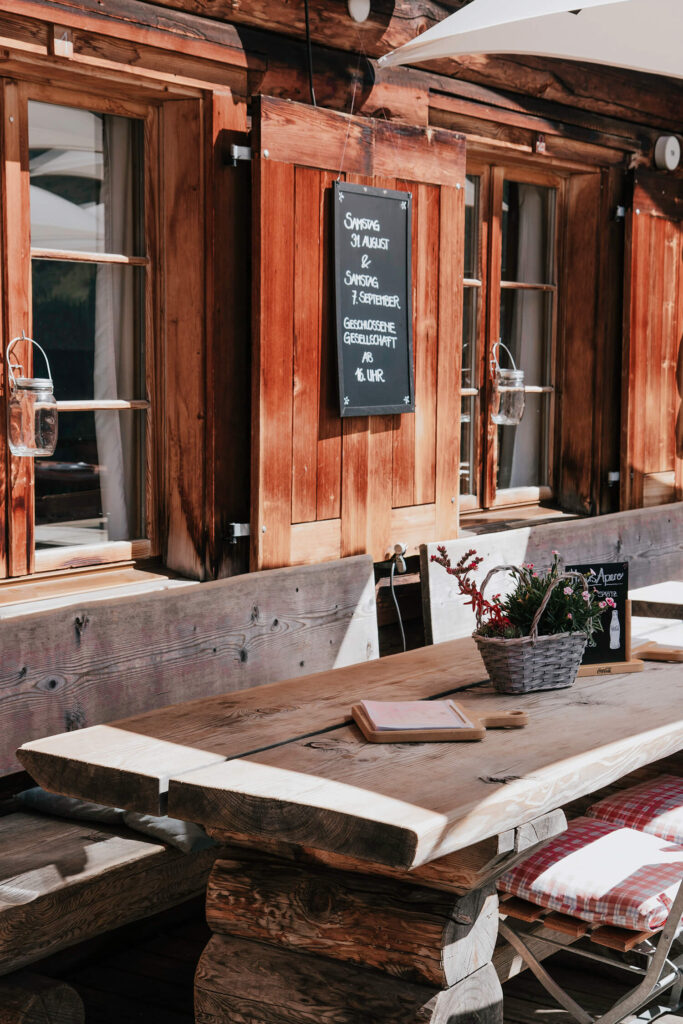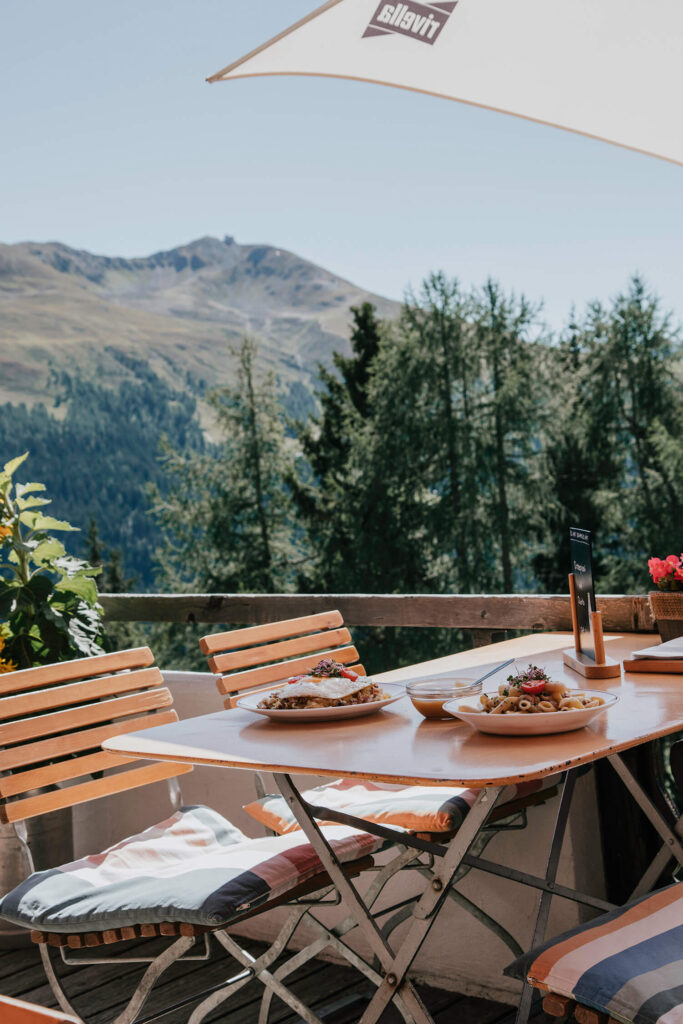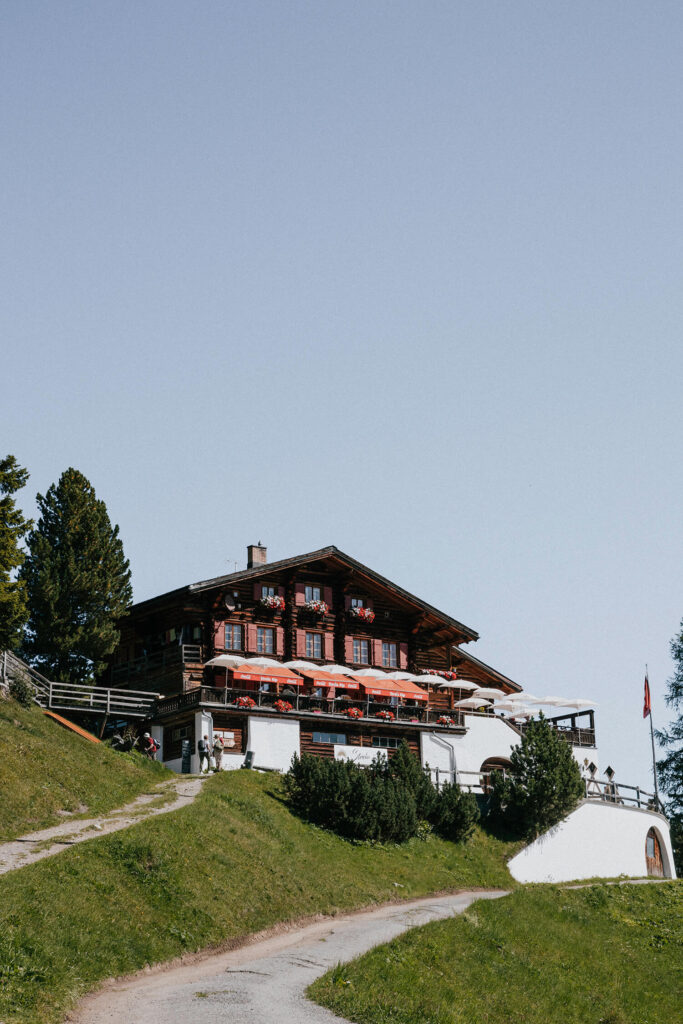 - THE PRACTICALITIES -

Location | Restaurant Strela Alp, Schatzalp

Cost | several dishes are on the menu between CHF12 and CHF26, count on CHF19,50 for an Alpler macaroni

Must try dishes | Älpler macaroni, Strela Rösti and the Apple dumplings with vanilla sauce and whipped cream for desert.

3. MOUNTAIN BIKE THROUGH THE VINEYARDS OF MAIENFELD
Home to vineyards along the mountain slopes, the Heidiland region has been able to keep itself from the mass tourism radar. The perfectly located cute village of Maienfeld served as our hub to explore the impressive vineyards in the area. We discovered them by e-bike while savouring local delicacies on different stops along the route. All made possible through the Gourmet E-bike tour which is organised by the local Heidiland tourism board.
Imagine yourself surrounded by mountain slopes, cycling from the one small town to the next cosy village with lines and lines of wine ranks in between. The e-bikes which you can rent in nearby Bad Ragaz are highly qualitative and will support you along the way both if you're just an occasionally cyclist (like Marlo!) or if you're a well-trained sports enthousiast.
The best thing about this tours might just be the fact that you can enjoy a 3 course meal along the way. Each course is enjoyed in a different town with its own setting amongst the vineyards. So no need to take food or drinks along, just stop at the foreseen places, slide your feet under the table and enjoy the local wining and dining. Once you're ready, hop on your e-bike and enjoy the amazing scenery around you. Bonus: the e-bikes really are of excellent quality! Cycling and dining in and around Maienfeld? Highly recommended!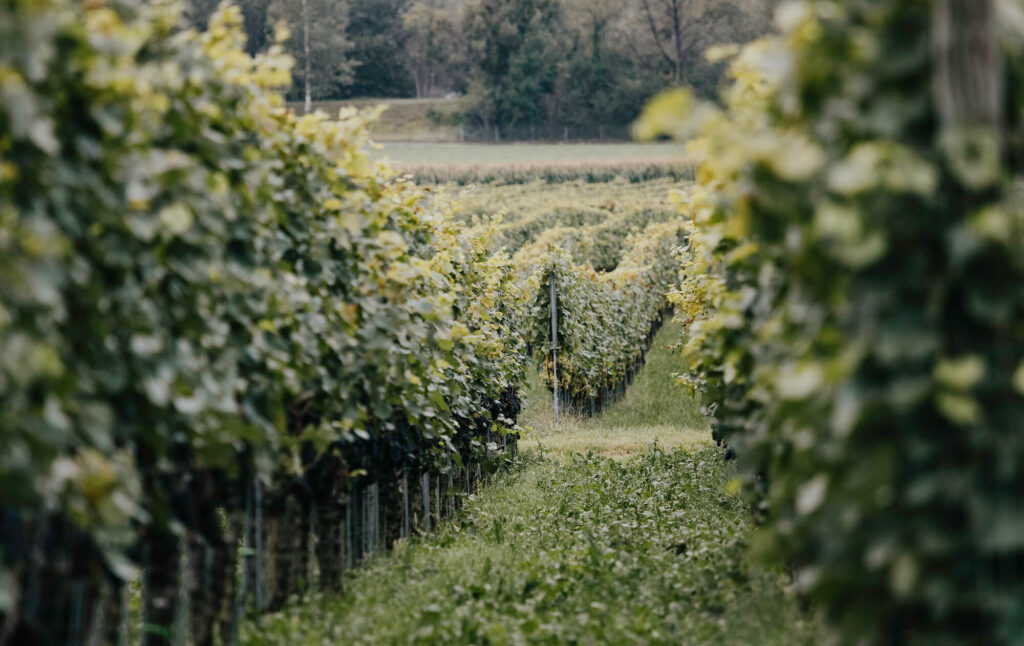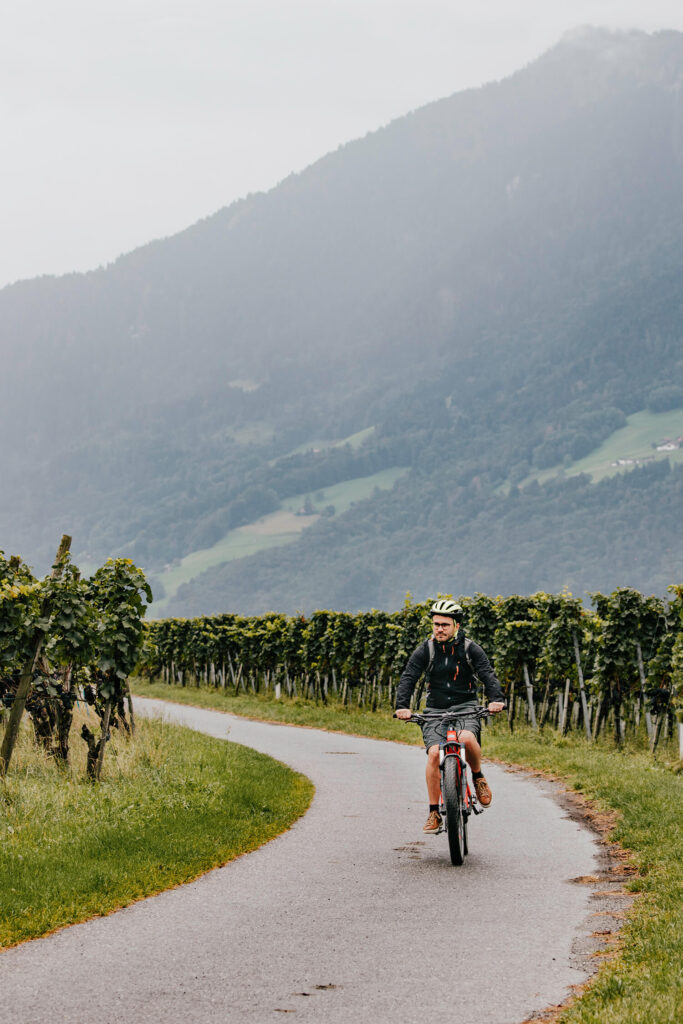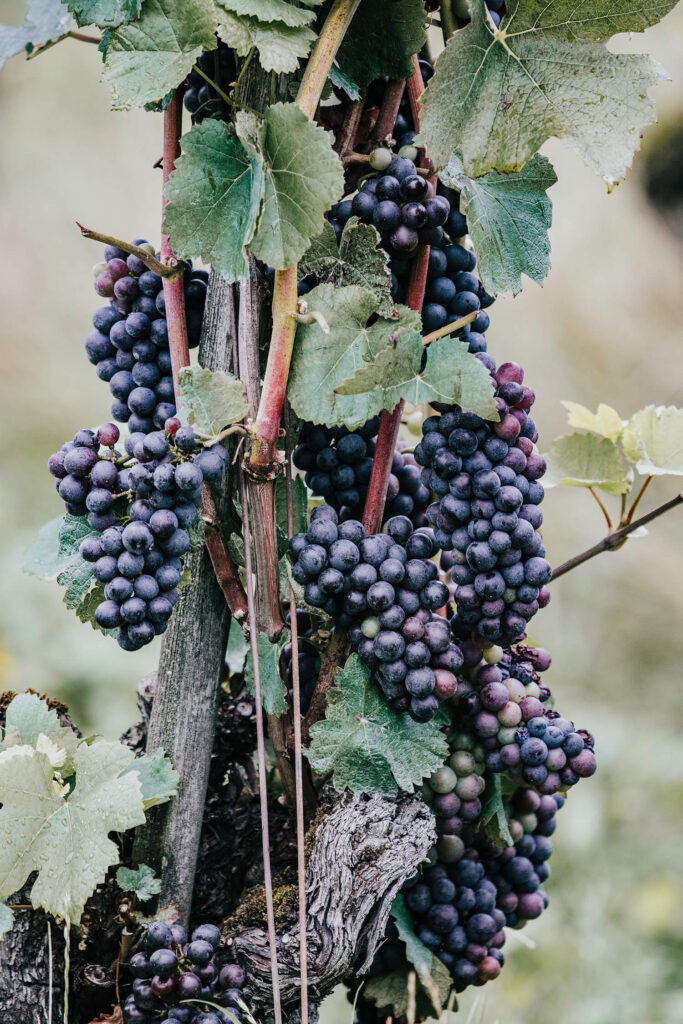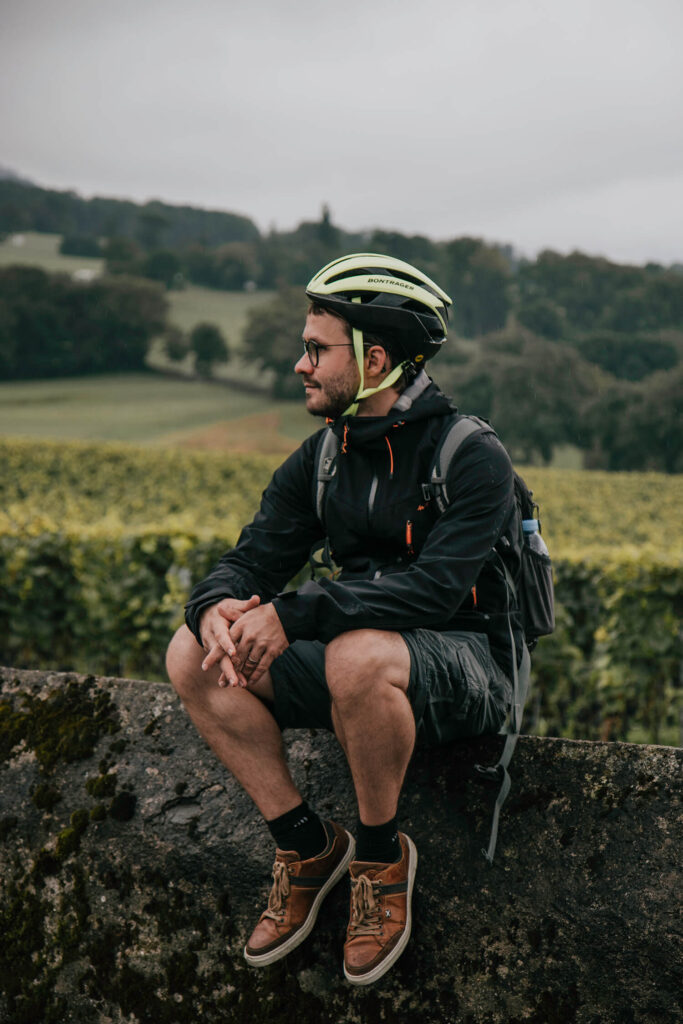 - THE PRACTICALITIES -

Starting point | Bad Ragaz e-bike station

Duration | the entire tour took us around 5 to 6 hours to complete, including the time to dine and take pictures.

Cost | 119,00 CHF Per person - you can book your tour via the Heiland Tourism website

4. LEARN ABOUT BREWING BEER IN ONE OF EUROPE'S HIGHEST BREWERIES
Craft beers have never been more popular than today: small, independent and traditional breweries gain more interest than ever before. People just like enjoying a good beer and when it's brewed locally both the real connaisseurs as well as the genuine beerlovers want to have tasted it nowadays.
Graubünden is home to one of Switzerland's most famous craft beers: Monstein Beer. Monstein is a petite picturesque village snuck away between the treetops of the Alpine slopes, only a short bus ride away from the centre of Davos. Its main street does not only showcase beautiful preserved mountain huts and jaw droppings viewpoints, it also houses the local BierVision Brewery in Monstein.
While mostly served in the Graubünden region, the locally famous Monstein beer can be enjoyed in all of Switzerland. Our host, the brewery's CEO, gave us an introduction throughout the whole production process of the local beer. Monstein beer gets brewed on a smaller scale and we could hear, feel and notice the passion of the few people working in and around the brewery. We got the opportunity to taste several of the different brewed beers (definitely try the Monsteiner Huusbier - the brewery's unfiltered "house beer") and it even got more divine when we could taste the beers together with some local cheese and dried sausages. Yum!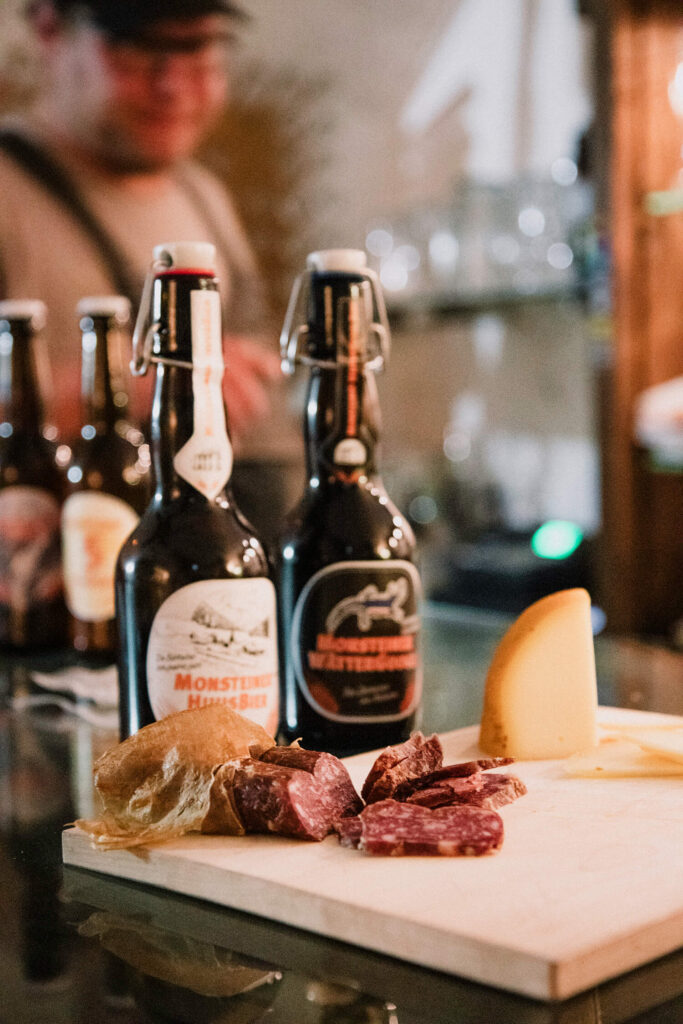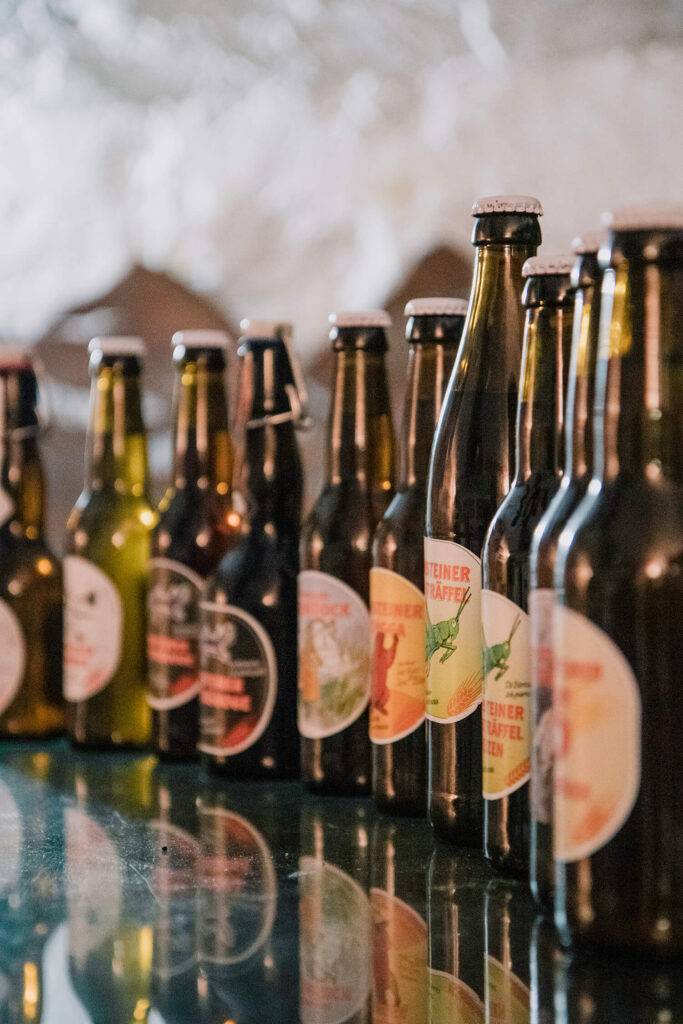 - THE PRACTICALITIES -

Starting point | Davos Tourism Office-Sport center, Davos Platz

How to get there | Take a tour on a 1948 vintage bus through the lovely Alpine villages and landscapes of Davos. This 3 hour tour starts at the Davos Platz tourist office and includes a visit and tasting session at the BierVision Monstein brewery. Tours run during the summer time from mid-June to mid-October and are available in English or German.

Cost | This activity is free with the Davos Klosters Card

5. RIDE A UNESCO WORLD HERITAGE SITE IN THE BERNINA EXPRESS
Traveling by train can be an incredible experience on itself. As a kid I was completely fascinated by these impressive means of transportation. It's easy to remember the days when I was playing with my miniature trains. Days filled with joy and amusement.
Imagine my excitement (which almost reached Sheldon-levels) when planned on taking a train ride together with the most spectacular views of the Swiss Alps. That's what the Bernina Express is all about. This famous cherry-red train takes you from the heart of Graubünden, Chur, through mountain passes and breathtaking sceneries across the border to the city of Tirano in Italy. We took the train early in the morning (it normally leaves somewhere between 8 and 9am in Chur) and though it was a cloudy day, we didn't regret this scenic train trip one bit: there's so much to admire along the way. During the 4 hour train ride you get to see some of the best views of the Swiss Alps, all by just sitting in a cosy, modern train, what else could you wish for? We can assure you: train rides won't get any better than this!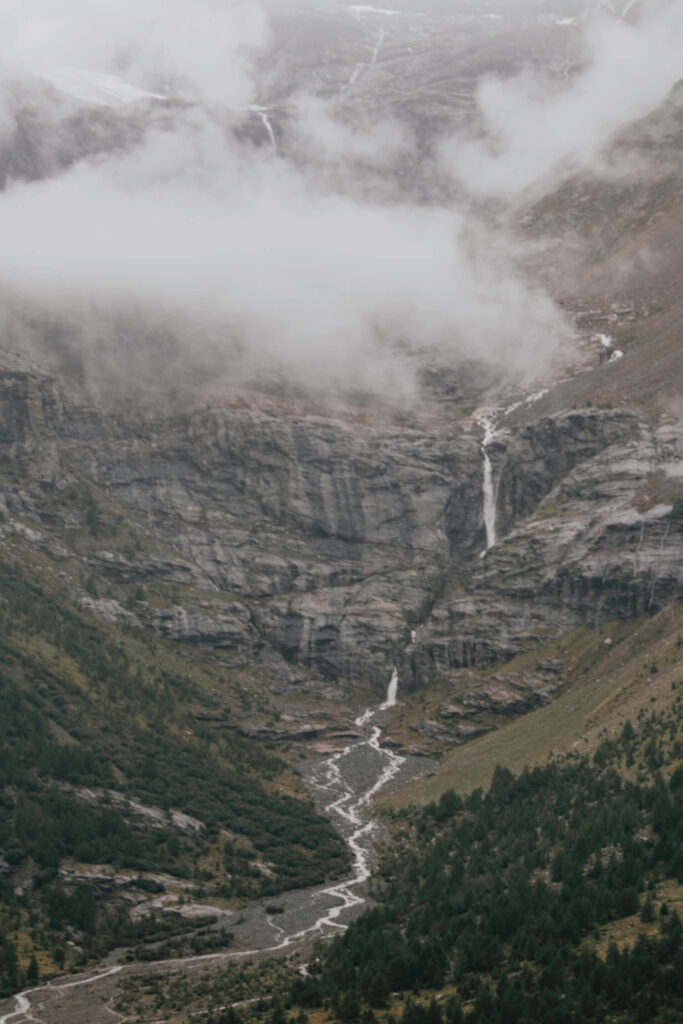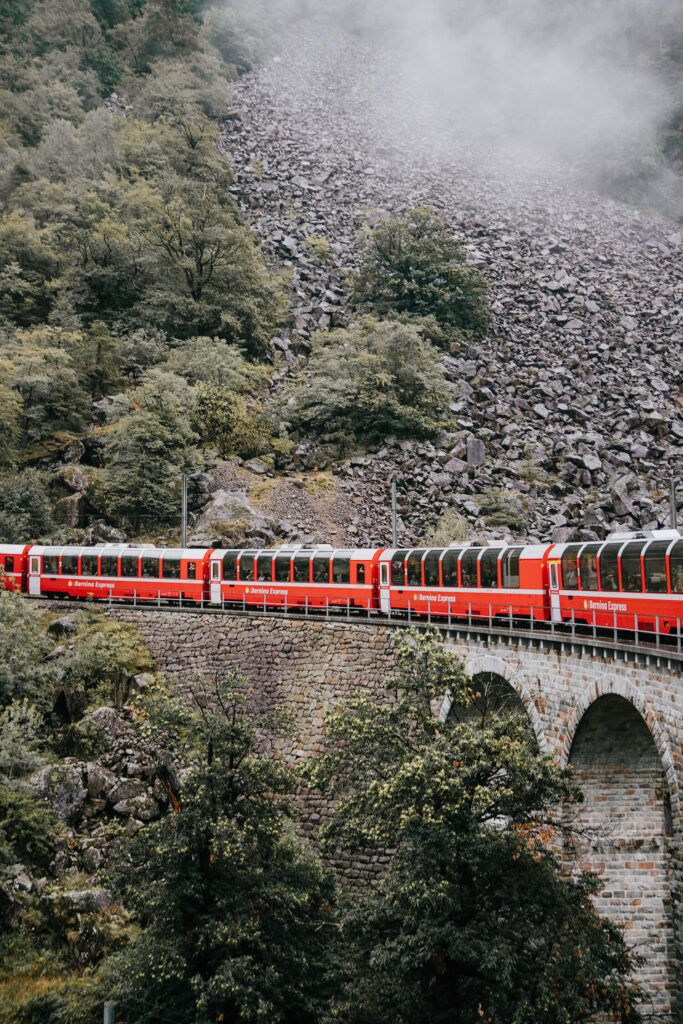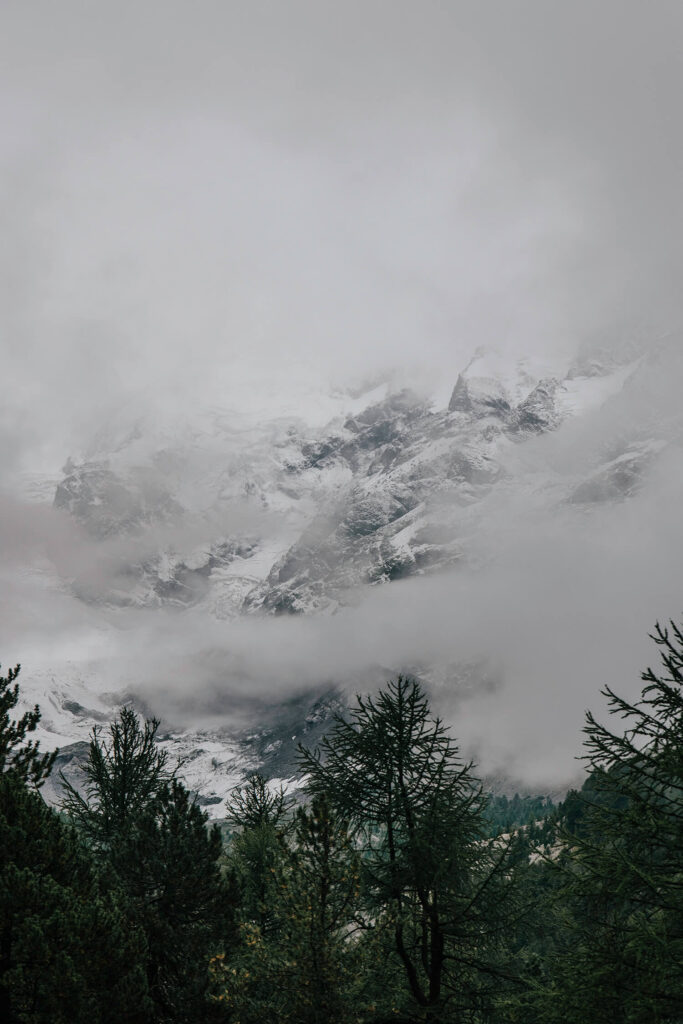 - THE PRACTICALITIES -

Starting point | Chur train station, Graubünden

Duration | The entire train ride takes between 4h and 4h30 from Chur all the way to Trentino in Italy.

Cost | A one way ticket from Chur to Tirano costs CHF 63.00 per person. If you like to sit in the panorama wagon (which we think is not necessary at all!) you need to add a seat reservation of CHF 14.00. You can book your tickets on the Rhaetian Railway website

6. VISIT IDYLLIC MONSTEIN AND ENJOY THE LOCAL CUISINE
If it's beautiful Alpine villages you're after, you've come to the right place. Graubünden is filled to the brim with them. Besides beautiful Sertig Dörfli, Monstein is our second favorite mountain village in Davos-Klosters. Beautiful wooden houses, a quintessential church and Harty local cuisine… that's all we need to fall in love with a destination folks!
If you happen to be in Monstein to visit the local BierVision Brewery or because it's a stop on a hike, you'll have to stop at Restaurant Ducan. Both hotel and restaurant, Ducan embraces the local charm in both decor and menu. Traditional dishes like hay soup, capuns and gratins with local cheeses are a feast for the tastebuds!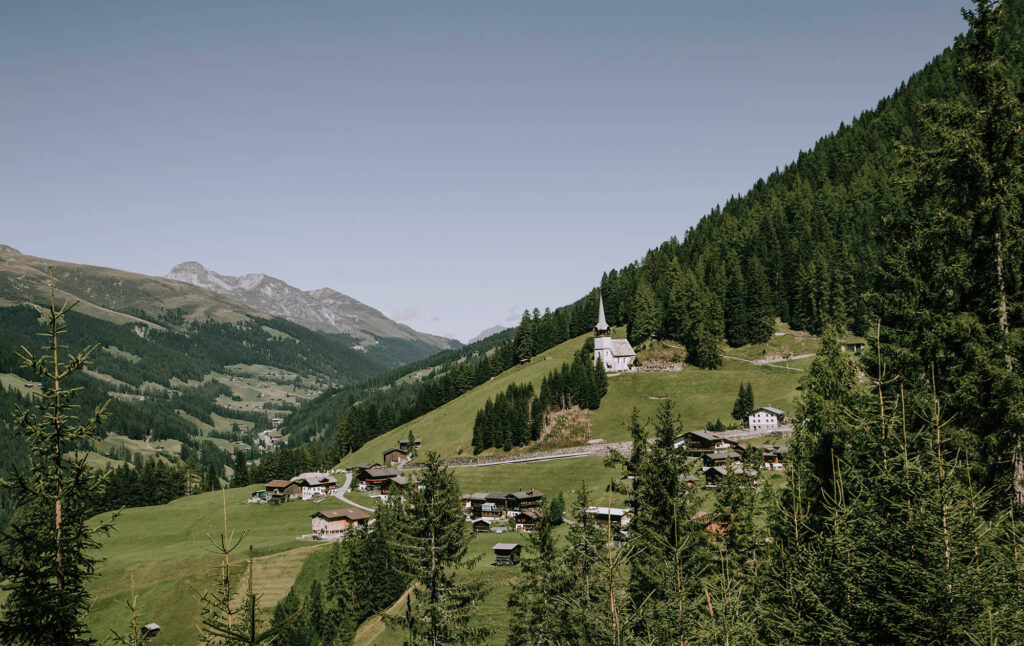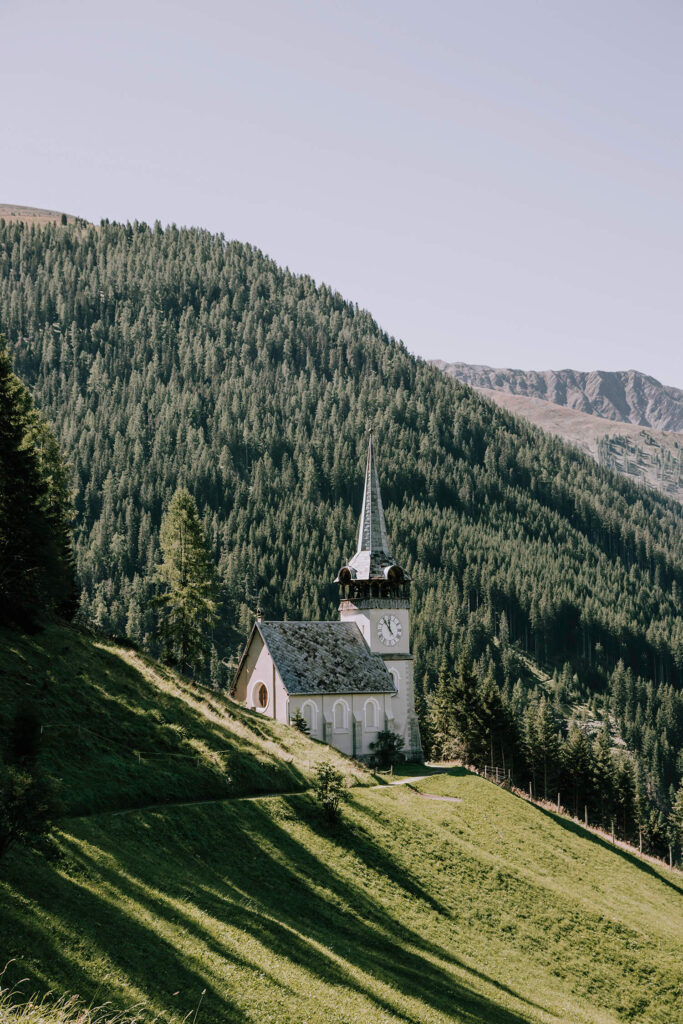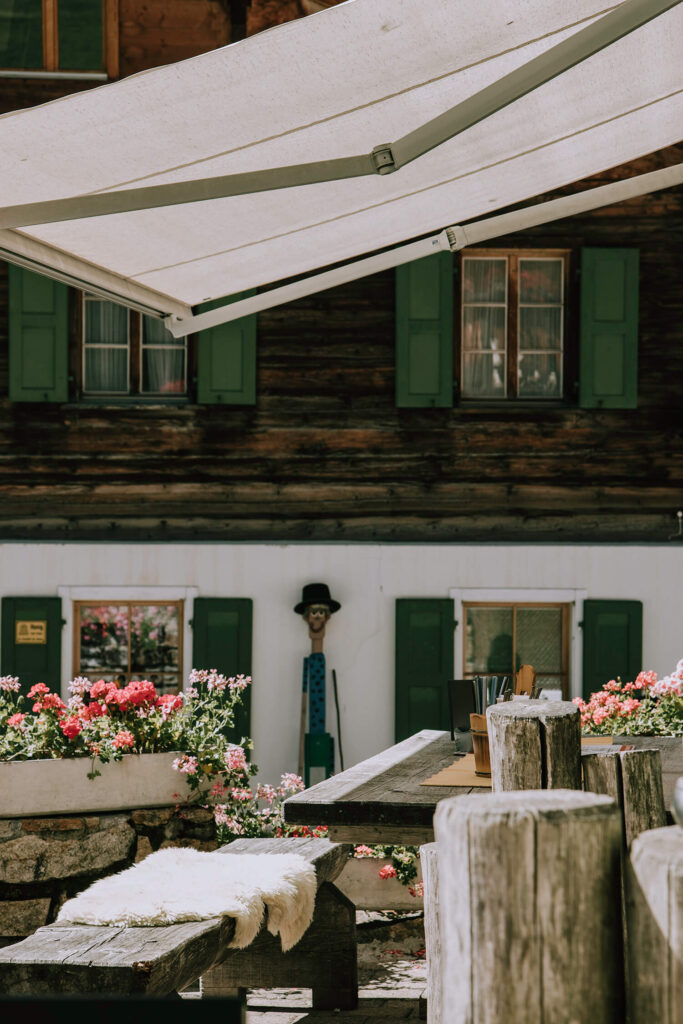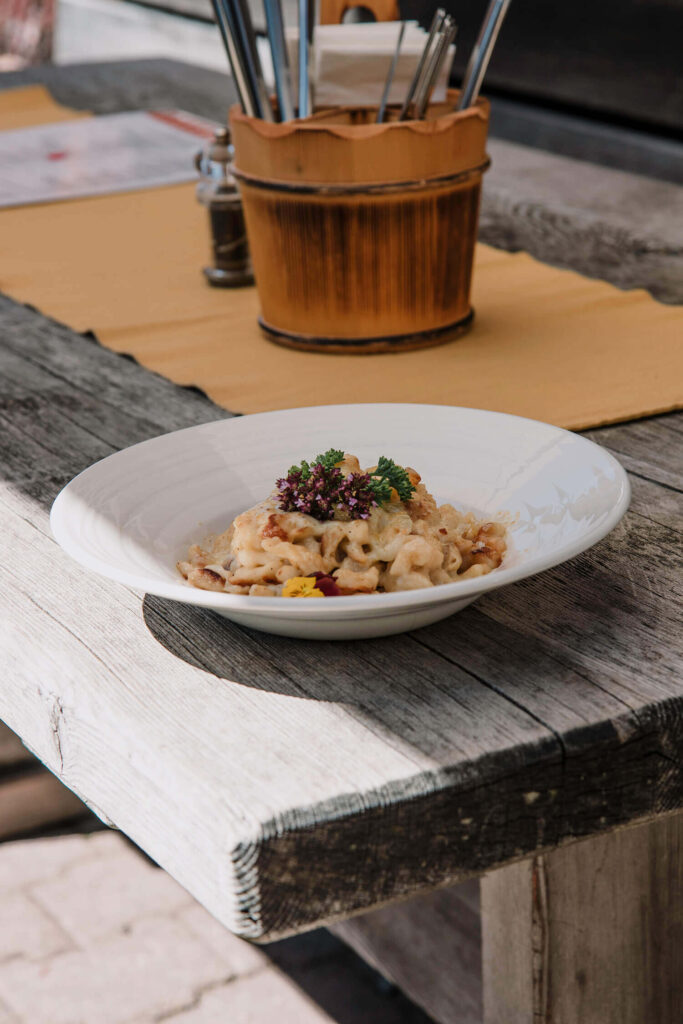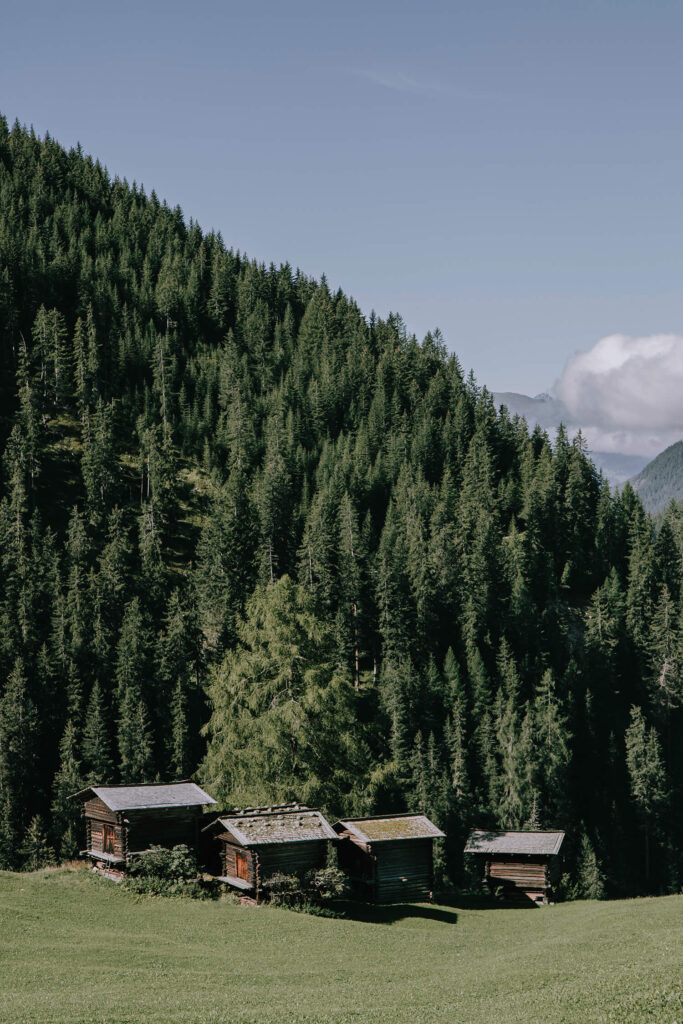 - THE PRACTICALITIES -

Location | Hotel Duncan, Monstein

Cost | dishes range between CHF8.00 and CHF38.00

Must try dishes | Walser Heusuppe (hay soup), Monsteiner Kartoffelpizokel (potato dumplings) and Hausgemachte Capuns (homemade capons - chard leaves filled with beef and brewer cheese).

7. LEARN ALL ABOUT LOCAL WINES AT STALL 247
If you're into wine, you're going to love a stop at Stall 247! It started as an online shop selling local products but developed into a kind of community center promoting all things local. Over time the online shop made room for a physical one, amongst others selling local juices and jams. A kitchen was added which offers dishes created with only local produce. A wine experience center was opened, offering the opportunity for local vineyards to showcase their wines and provide an incredible ambience for wine tasting. And this all takes place in a local barn!
Whether you arrive here on foot, by car, by bike or on horse - everybody is welcome. Let your inner hipster free and enjoy a tasty glass of locally produced Heidiland wine in the garden or at one of the large communal tables inside Stall 247!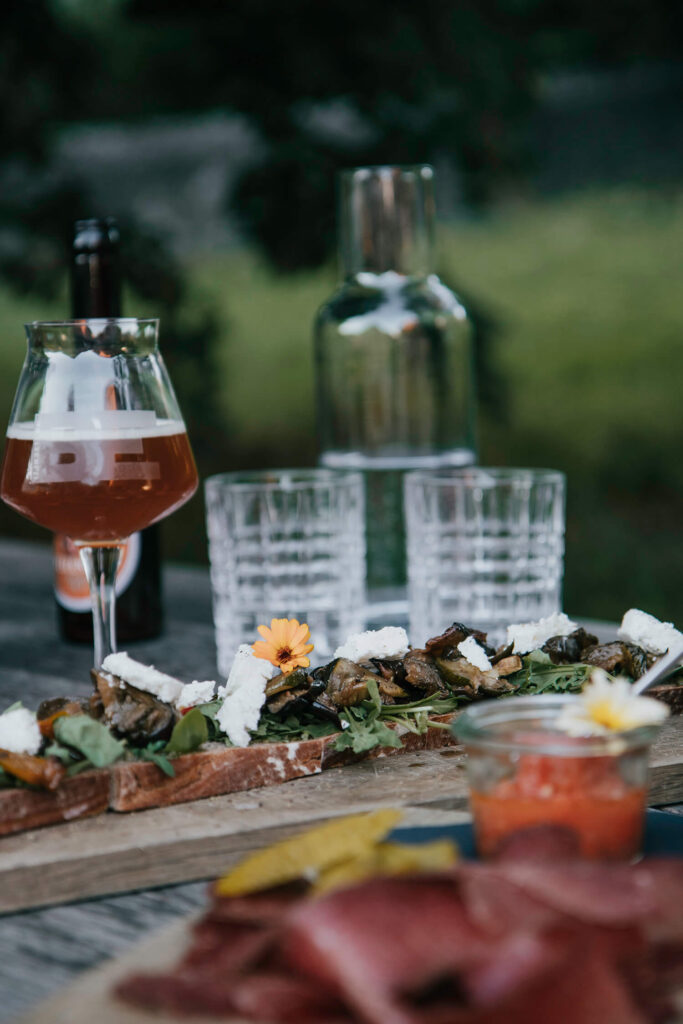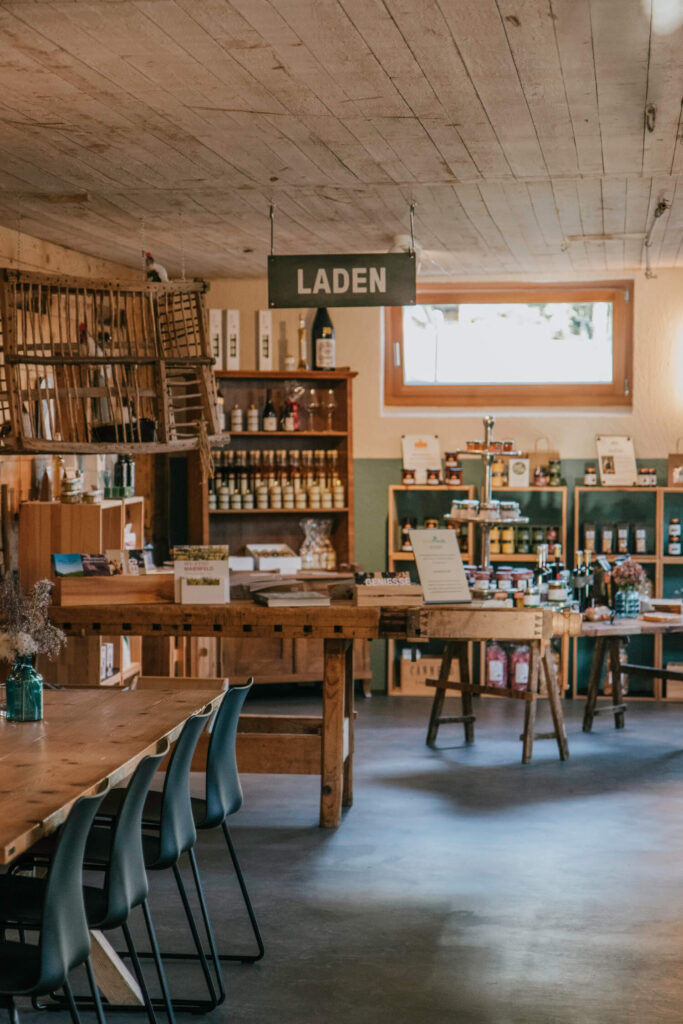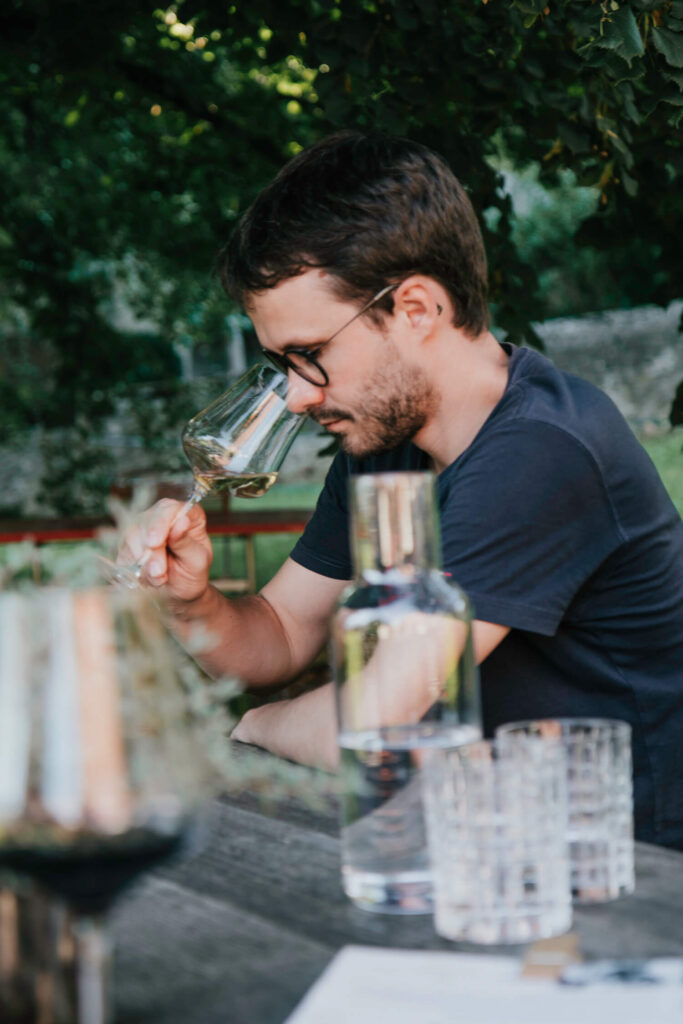 - THE PRACTICALITIES -

Location | Stall 247, Maienfeld

Opening hours | Mon-Thu-Fri: 2pm-10pm - Sa-Su: 11am - 7pm

Website | Stall247

8. STROLL THROUGH THE HISTORIC TOWN OF MAIENFELD
Maienfeld might be famous for poetess Johanna Spyri's novel Heidi, but we appreciated it most for its incredibly beautiful historic town center.
Strolling through the idyllic streets, admiring the beautiful facades, enjoying a sunset over the nearby vineyards and visiting Castle Salenegg. Maienfeld is the perfect place to come home to after cycling through the vineyards, hiking through the incredibly beautiful surrounding nature or enjoying a spa day at Bad Ragaz.
Unfortunately we weren't able to do any of the hikes in the area due to bad weather conditions but next time we're definitely be hiking the 5 Lake Hike Pizol!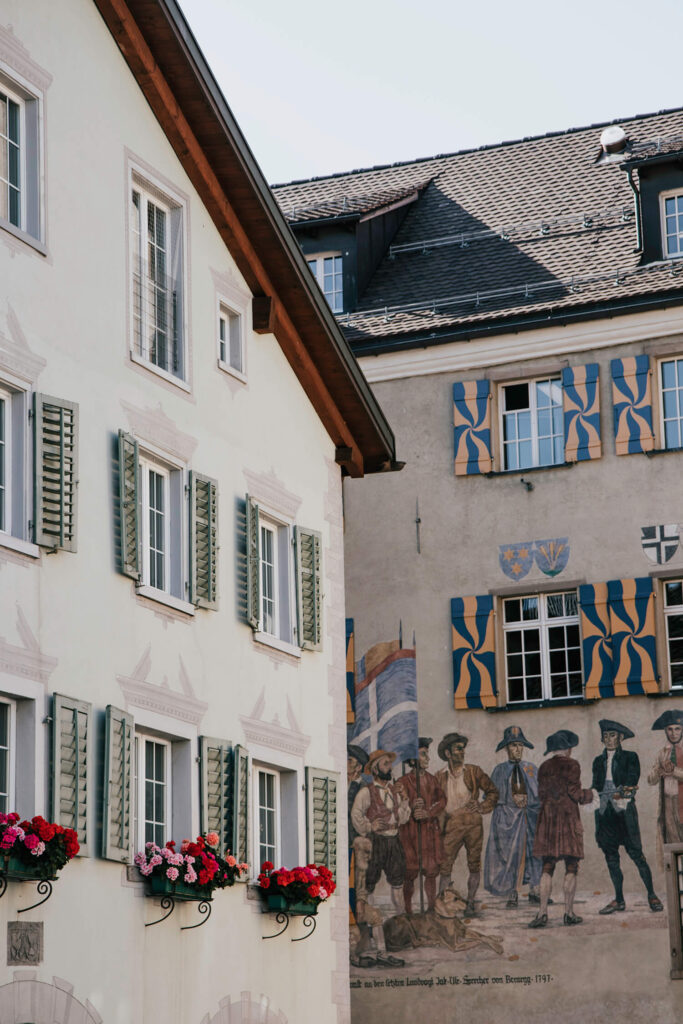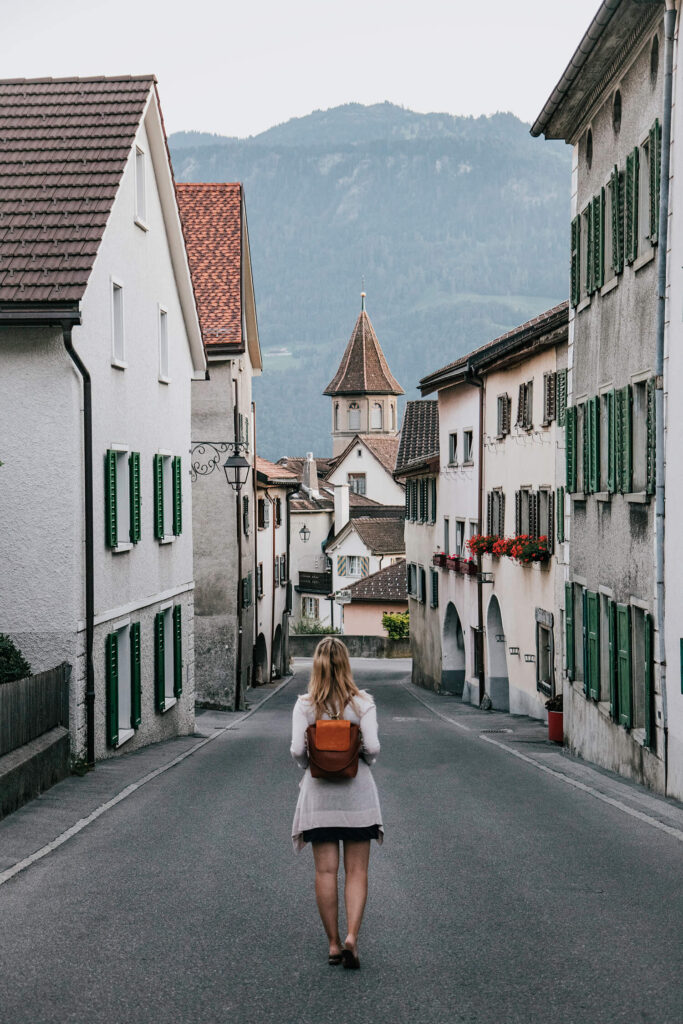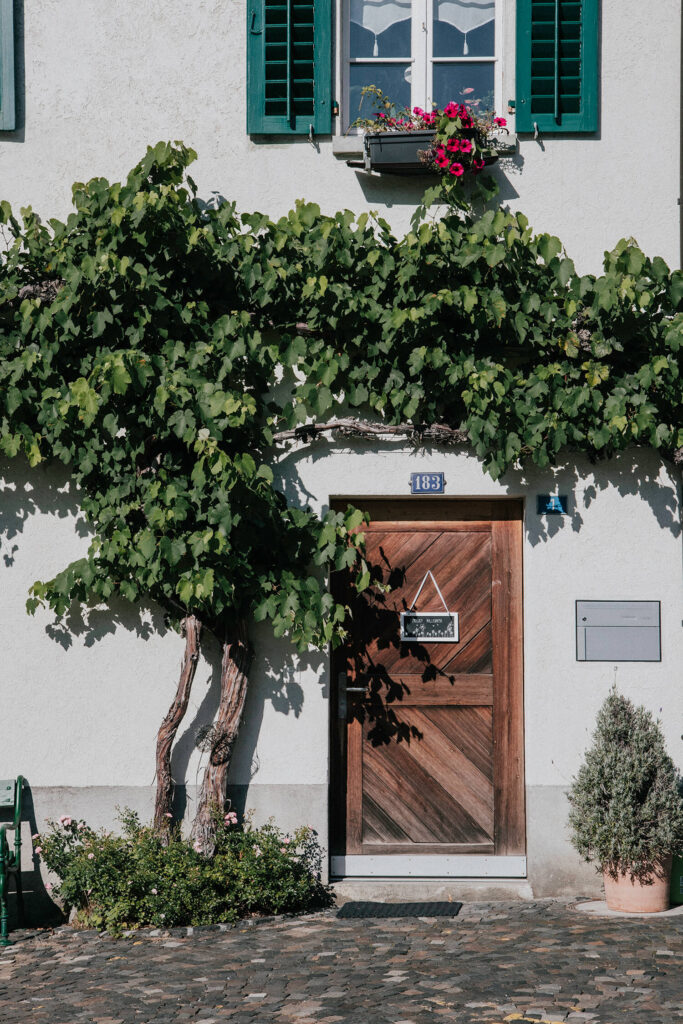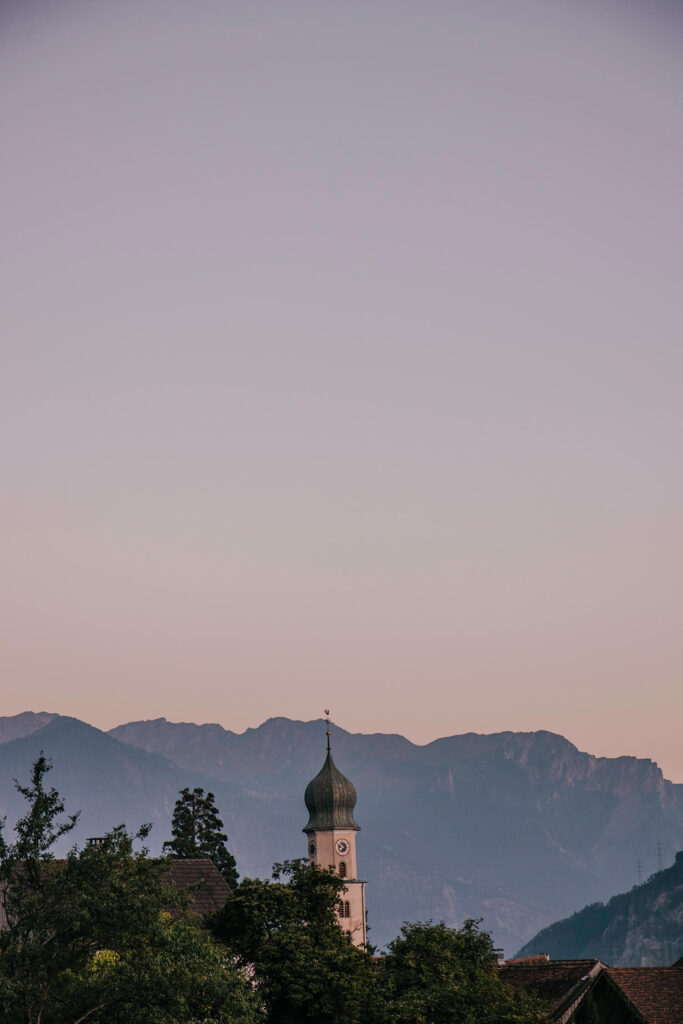 - THE PRACTICALITIES -

5 lakes hike | route description Pizol hike

Castle Salenegg website | Schloss Salenegg

9. HIKE THE STUNNING SCHATZALP
Davos has no shortage of spectacular viewpoints but the Schatzalp must be easiest of them of them all. Right in the centre of Davos you can take the cable car (running on a highly frequent basis from dawn until past dusk) straight up to Schatzalp.
Besides some magnificent mountain views showing off the breathtaking scenery in and around Davos Klosters, the Schatzalp also boasts a botanical garden and one of the oldest hotels the region.
Your inner hiker doesn't have to be disappointed. Quite a few strenuous hikes start here (between 20-25 km distance) which you preferably start early in the morning as they lead you to some remote mountain regions where you might just be so lucky to admire one or two herds of ibex! Though it remains hard to spot them, your best chances are in the (early) morning. No matter the outcome on spotting the ibex, you won't regret doing one of these hikes as its amazing scenery and challenging length will highly satisfy your daily dose of pure pleasure and amusement.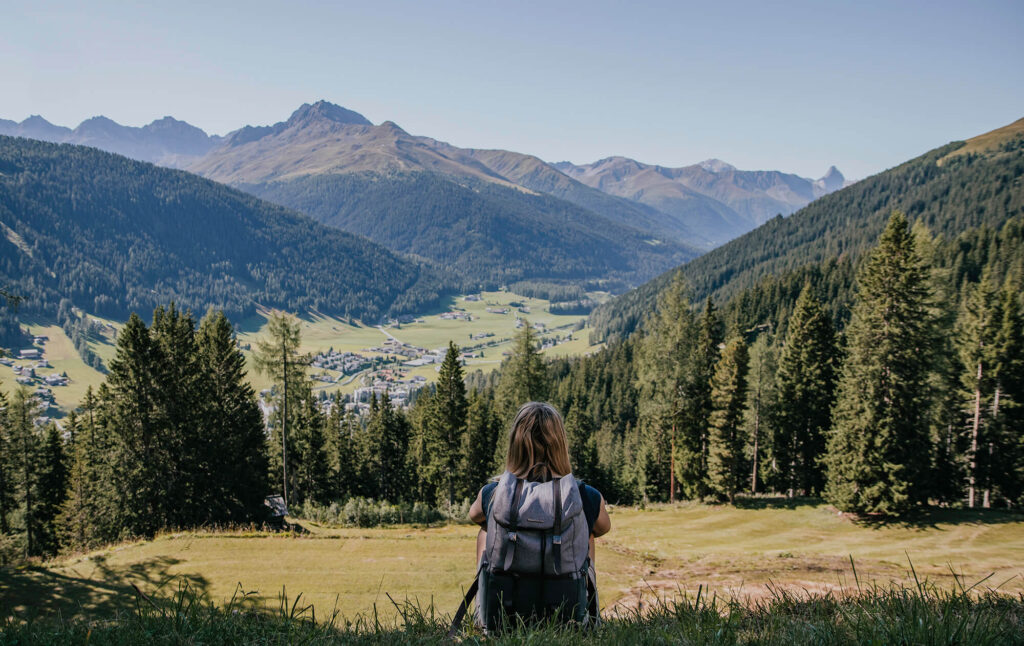 - THE PRACTICALITIES -

Starting point | Schatzalpbahn, Davos Platz

Duration | 10min cable car ride to Schatzalp. About 14km, 3h30 hiking time if you want to spot the Ibex.

Cost | The Schatzalp cable car is free for guests staying in Davos-Klosters and in possession of the Davos-Klosters card.
10. RELAX AND UNWIND AT THE FIRST HARD ROCK HOTEL ON THE EUROPEAN MAINLAND IN DAVOS
Located in the beating hart of Davos lies the Hard Rock Hotel Davos, the first Hard Rock Hotel on the European mainland. Here, it's all about switching off, slowing down and taking time for yourself.
So basically it is the perfect place to unwind after a long day of hiking.
We spent three brilliant nights here, enjoying delicious food at the Hard Rock Café, chilling out in the incredible spa, and enjoying the hiking opportunities right outside their doorstep!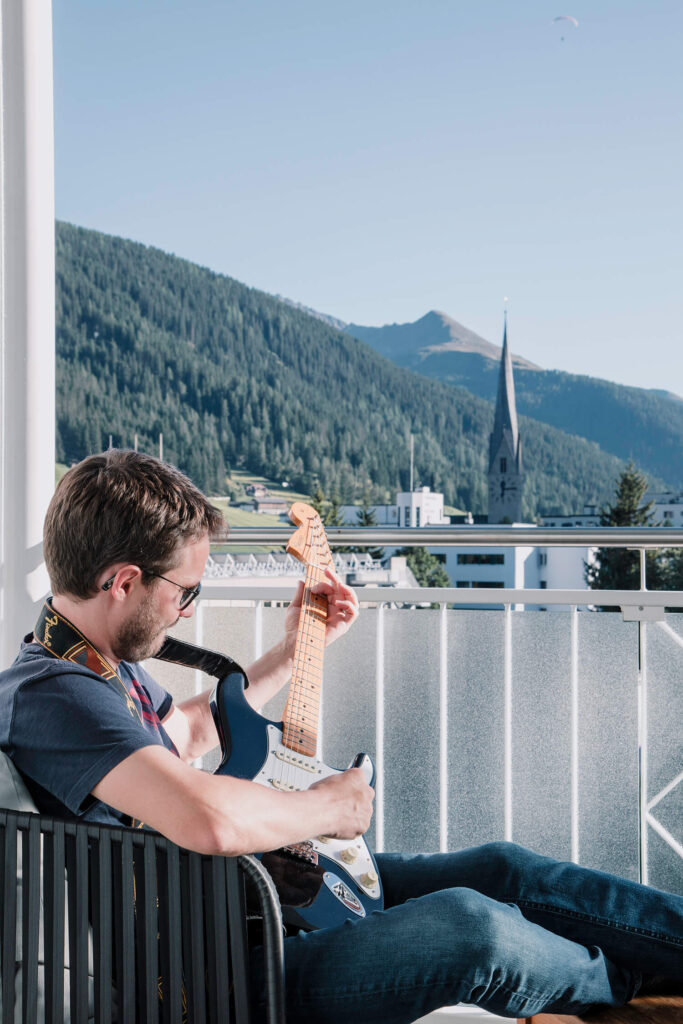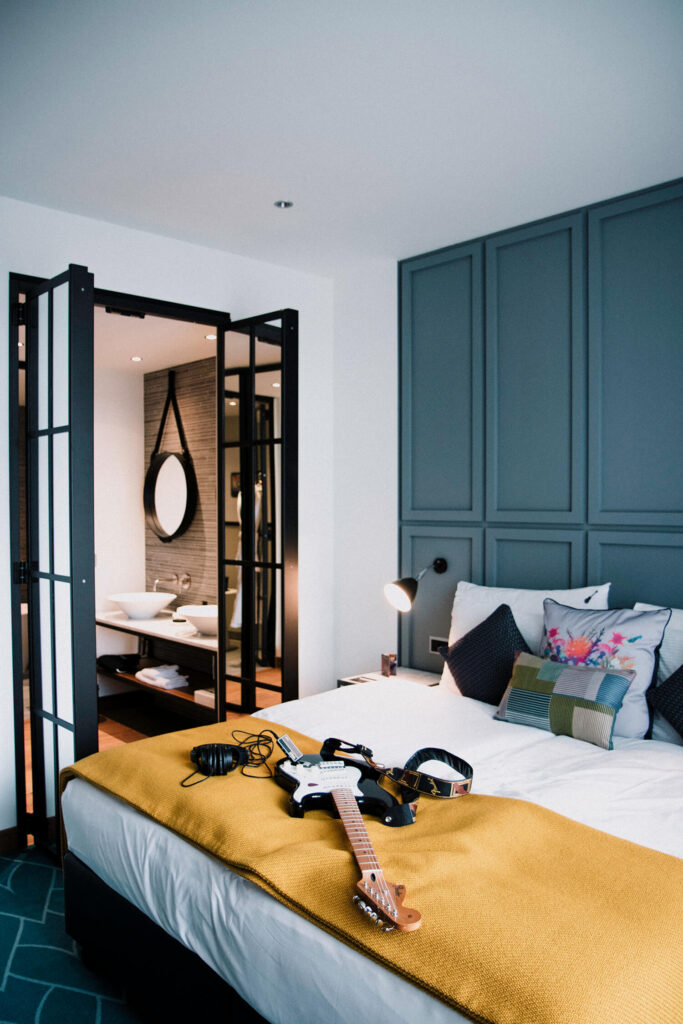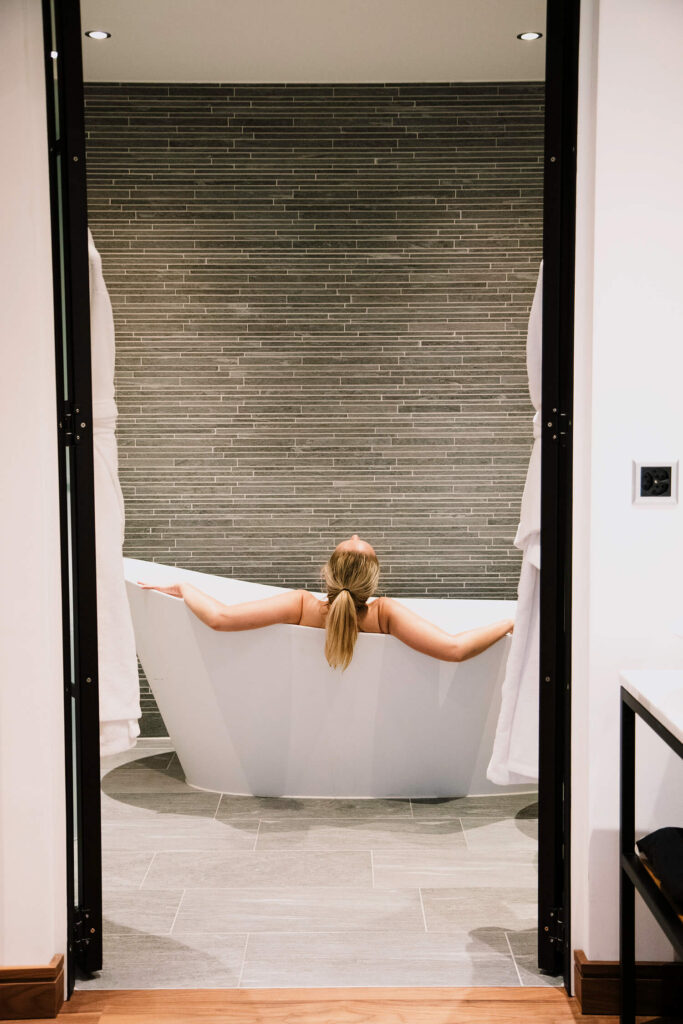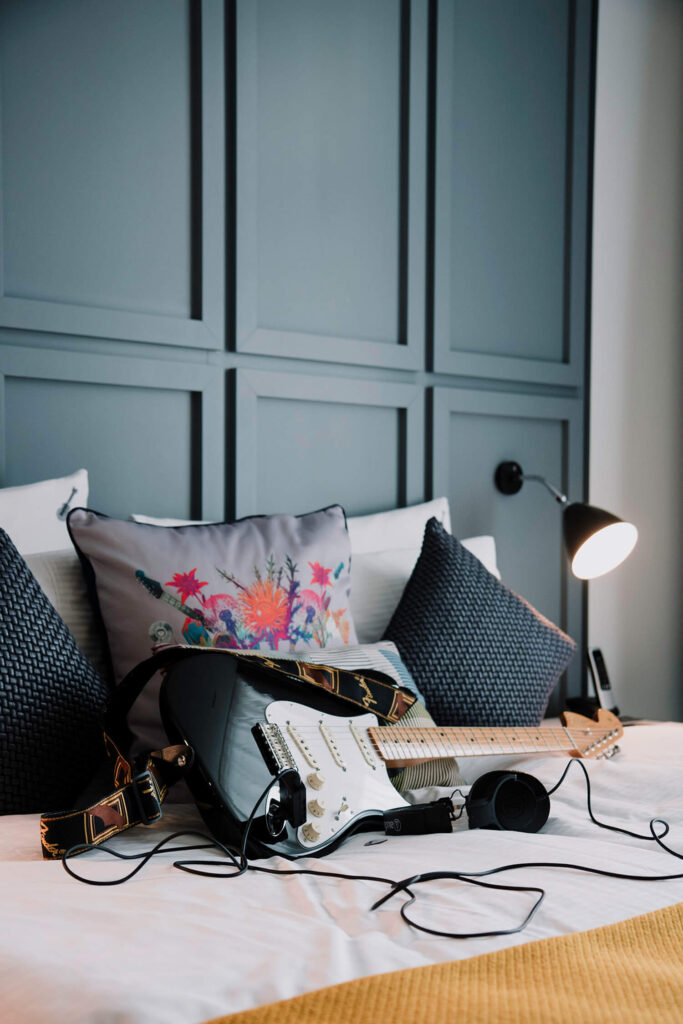 - THE PRACTICALITIES -

Location | Hard Rock Hotel Davos, Davos, Graubünden

Prices & availability | Check prices and availability on here
Where is Graubünden?
Graubünden might not be the most popular region in Switzerland during the summer but we might argue it's one of the best! This is the most eastern region in the country, right at the edge of the Swiss Alps. This little slice of alpine heaven shares its borders with Liechtenstein, Italy and Austria.
How to get to Graubünden?
We found the easiest way to get to Graubünden was to fly into Zürich Airport and take the train from there to Davos. It is only a 2-hour and 40-minutes train ride with some nice views along the way. The 'Schweizer Pünktlichkeit' only added to a great and flawless experience (though a tad pricy).
How to get around Graubünden?
Switzerland has an insanely good public transport system and luckily it also covers Graubünden. This means it is entirely possible for you to travel the region sustainably so without having to hire a car (which is an absolute bonus for us!).
The Swiss Travel Pass will give you access to all trains in Switzerland and the Davos-Klosters Guest Card (available for anyone that spends a light in Davos or Klosters) includes all local transportation like trains, busses, cable cars, and special partner offers in various locations too.
Of course single tickets can be purchased, timetables and fares are available at sbb.ch
A big thank you to the Davos-Klosters and Heidiland Tourism Board as well as each individual operator who hosted us during our stay. As always, all words and opinions are our own.
---
LOVE IT? PIN IT!