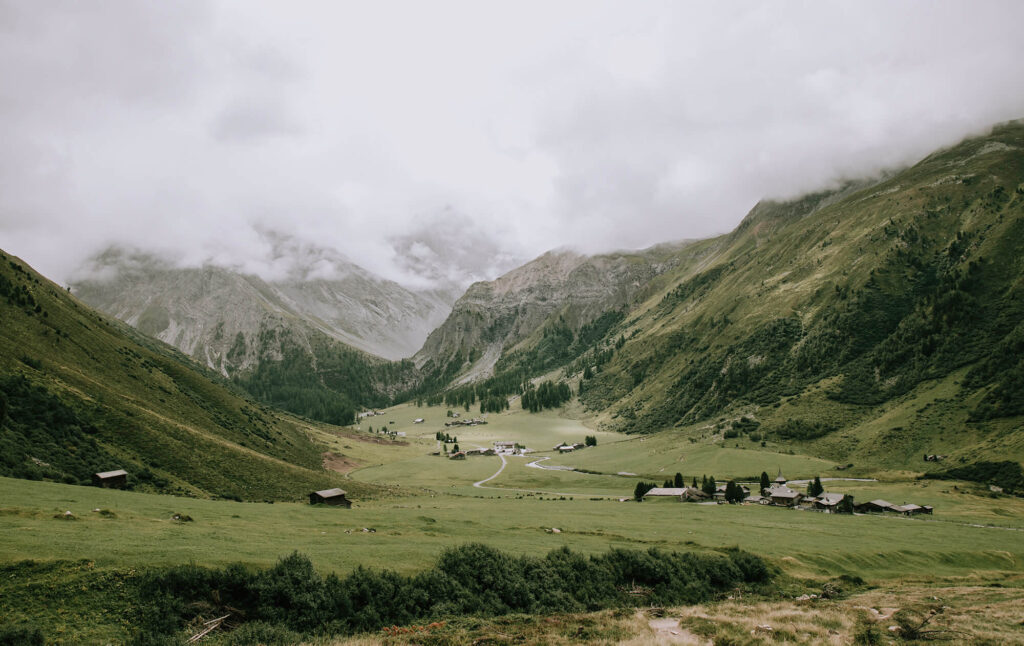 How an incredible foggy hike from Jakobshorn mountain to Sertig Dörfli in Davos-Klosters, Switzerland was exactly what we needed - plus the information you need to find this charming Swiss Alpine village yourself!
---
Hiking in Davos: how to find the hidden village of Sertig Dörfli
---
Psssst, this post contains affiliate links. If you click one of them, we may receive a small commission at no extra cost to you.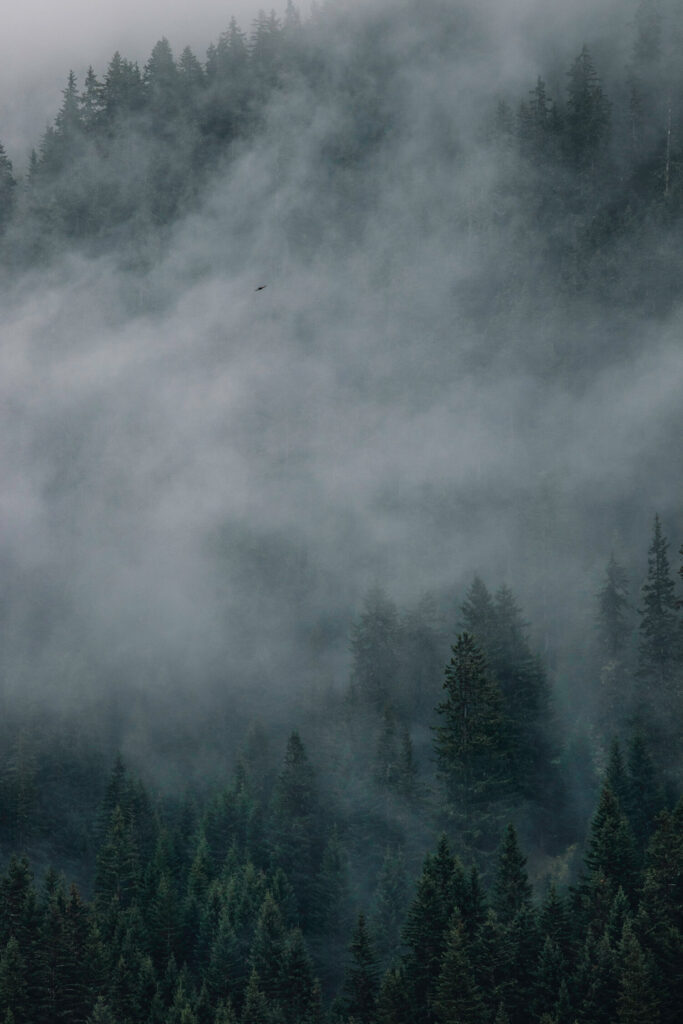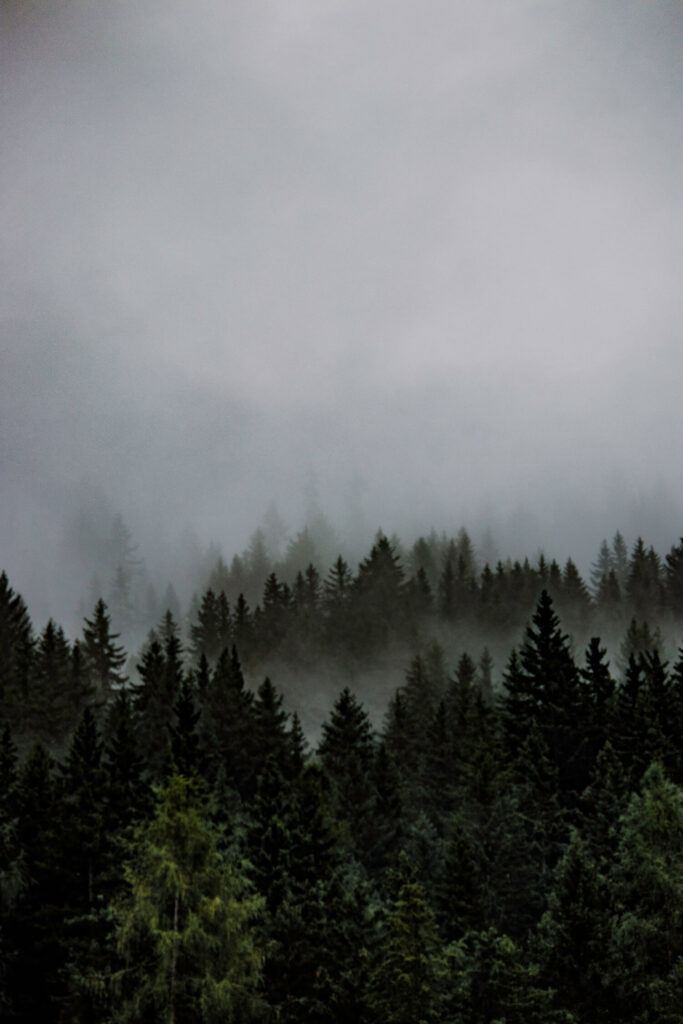 The mountain tops had become fully covered by clouds, draped like a foggy grey veil over the ridges of Davos' highest heights. And though the sky seemed ready to start pouring rain over our heads, the weather forecasts predicted no immediate rain for the next couple of hours.
We were fully prepared for a 4 hour hike descending from the majestic Jakobshorn (2590m a.s.l) towards Sertig Dörfli, a tiny, picturesque village hidden between mountain slopes. Sertig Dörfli is always ready to enchant hikers spotting the village houses and its charming and tiny white church from afar.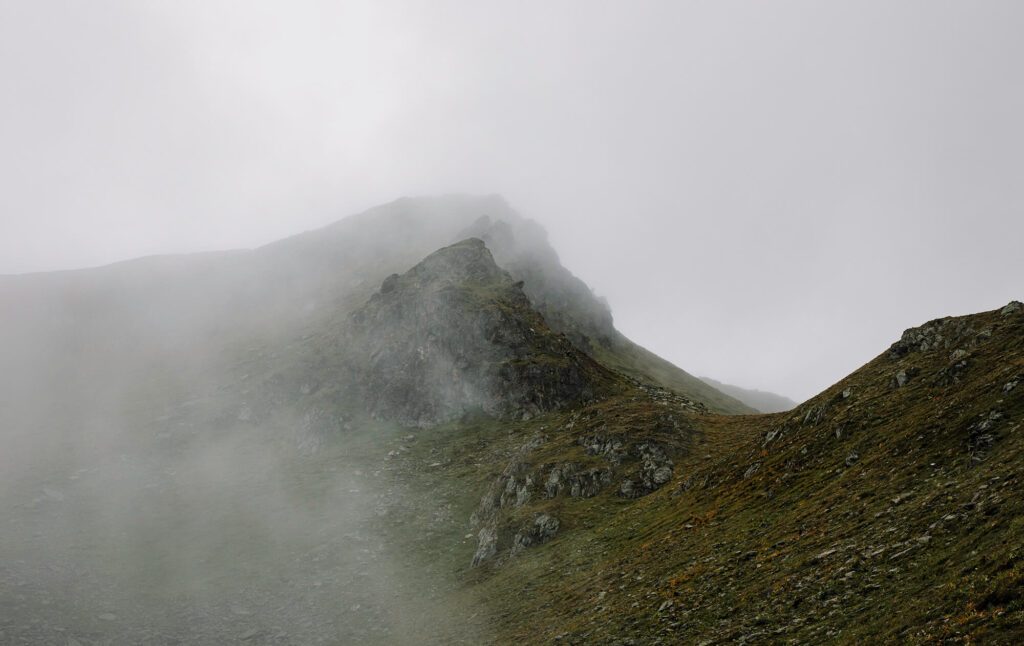 We took the cable car at Davos Platz towards Jakobshorn. As soon as the cable car started climbing a few tens of metres, the clouds fully started surrounding us as if we got sucked up in a thick fog.
Yesterday the skies had been blue and the sun had pleasantly spread its sunrays in the valley and on the mountain tops. Today we needed our imagination to think of what was to be seen a few metres away from us. Only minutes later the cable car reached the top and our hiking adventure could start. Weather conditions made us a bit nervous about what we were going to encounter along the trailroads the next couple of hours. It couldn't dampen our spirit though. The first half hour we tried to orientate ourselves as good as possible, making us acquainted with the walking paths and the environment as a whole.
We can't be fully sure if the weather had anyting to do with it as it might have frightened other hikers, but we didn't meet any other humans during the total time of our hiking adventure.
Though we were not alone.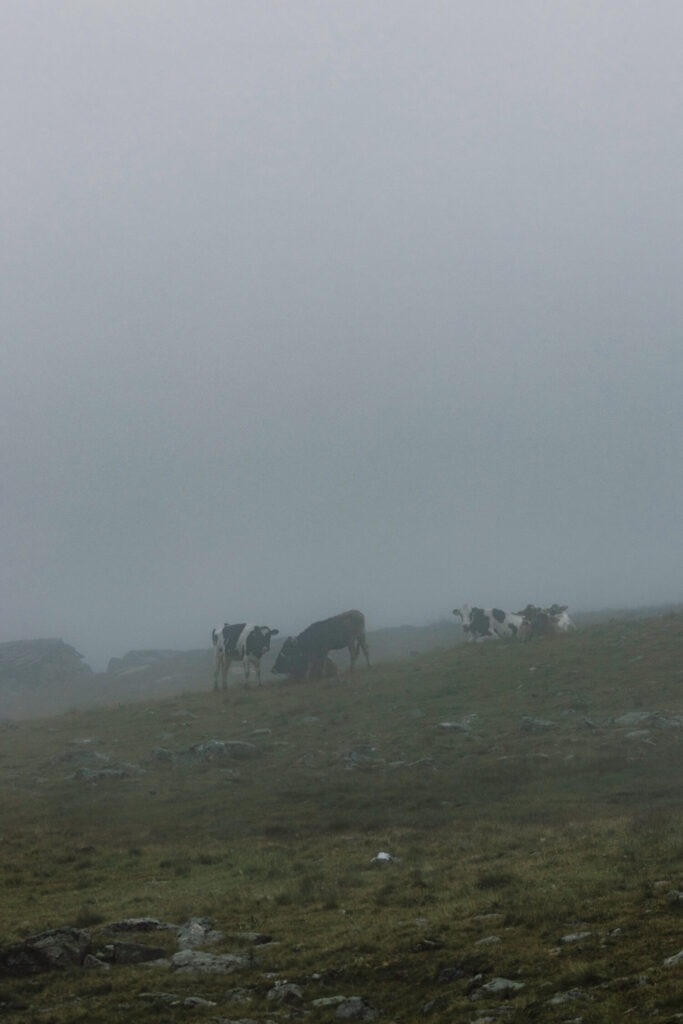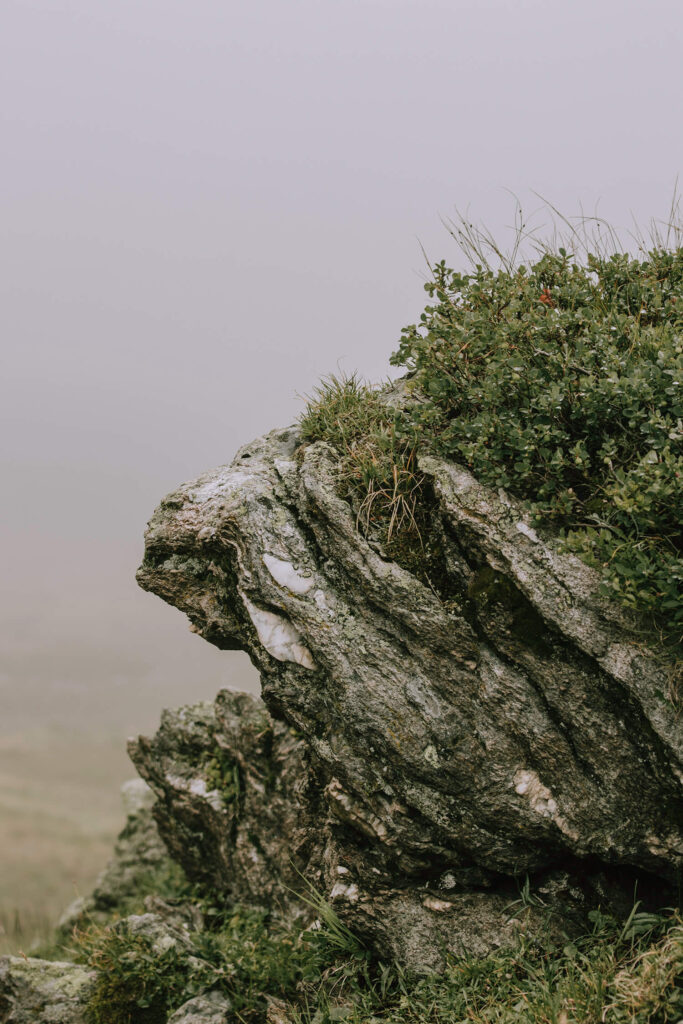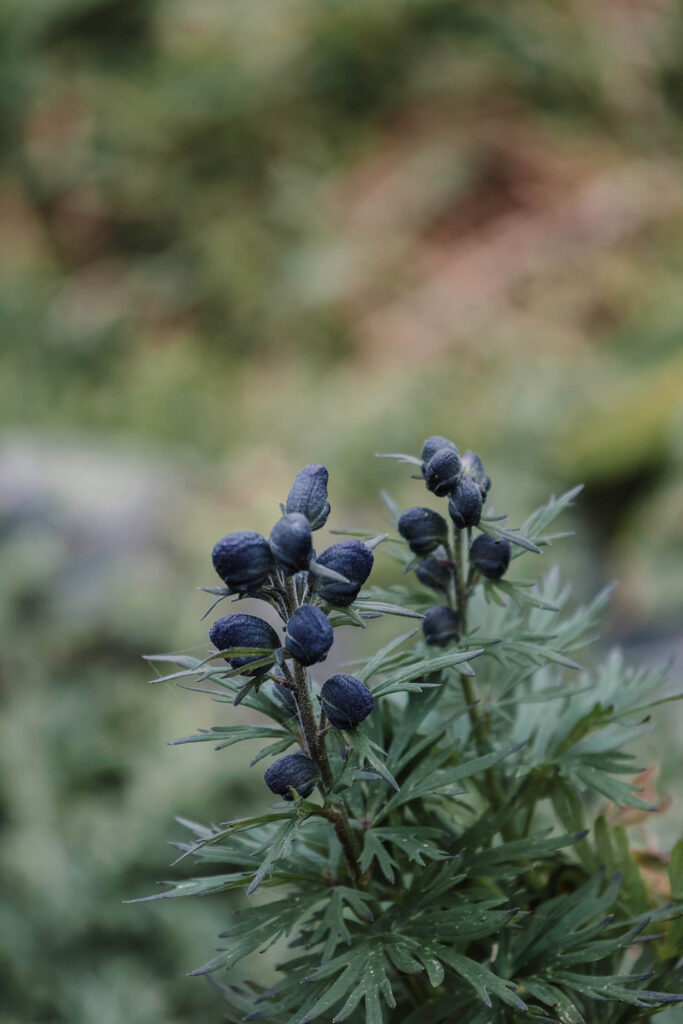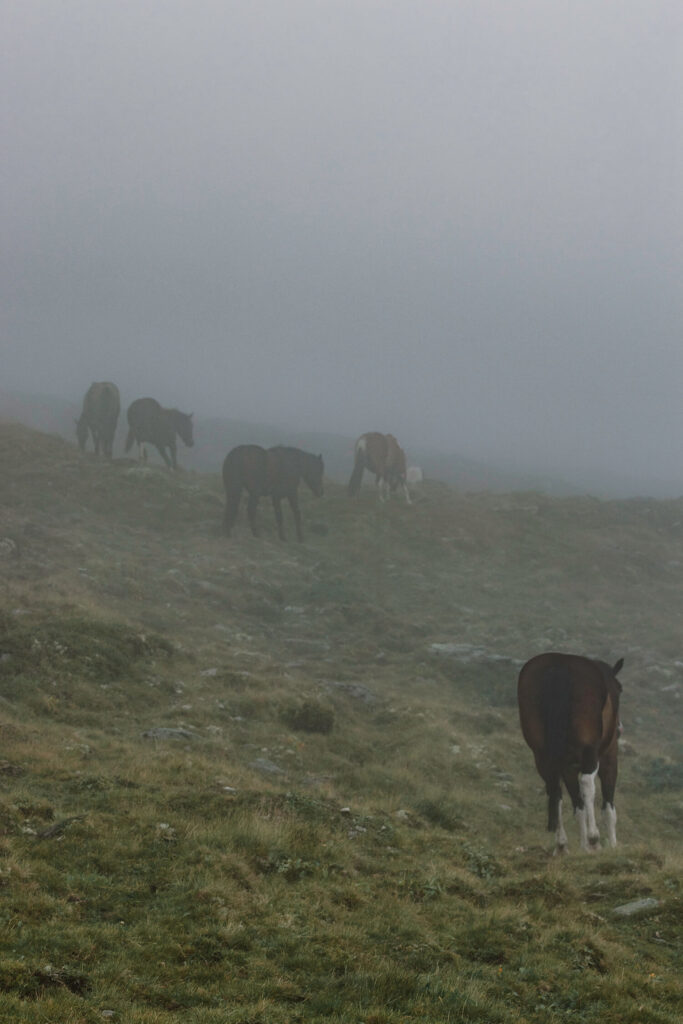 It didn't take us long during our journey when we started hearing bells clinging several meters away from us. Yet the cloudy formations around us prevented us to see what exactly was going on in the green fields below us.
Also, the mountain slopes made it difficult to pinpoint the exact location where the sound originated from as it bounced from the one mountain rug to another. A little bit further we spotted some animals from afar, which could only be spotted by their darkgrey to black contour in the middle of a cloudy grey paint cloth. The bell sound came from cowbells, yet it weren't only cows wearing those tinkling thingies. Indeed, also horses grazing on the green mountain slopes were wearing those ornaments, announcing where they were, easily to be found when their farmers started looking for them.
All of a sudden another sound filled the air around us. A sharp whistle, though not coming from a bird. At least it didn't seem like a sound produced by a bird to us. We kept on going and every time we twisted and turned another corner in this hilly landscape, the whistling sound seemed to come a little bit closer. Suddenly something popped up its head above a rock formation, like 20 metres away from us. The grey skies made it difficult to actually discern what exactly it could be, though a bit further Mother Nature showed us her appreciation for our hiking efforts on this groomy day. For a brief moment, a milky-yellow sun still hidden behind some light grey clouds provided us with a better view of the surrounding area. The perfect timing for us to see the head of a marmot spying at us from above a big sturdy rock, like 10 metres above our heads. It kept on sharply whistling as if it was accompanying us through the mountains, at least for the time we were trespassing its territory.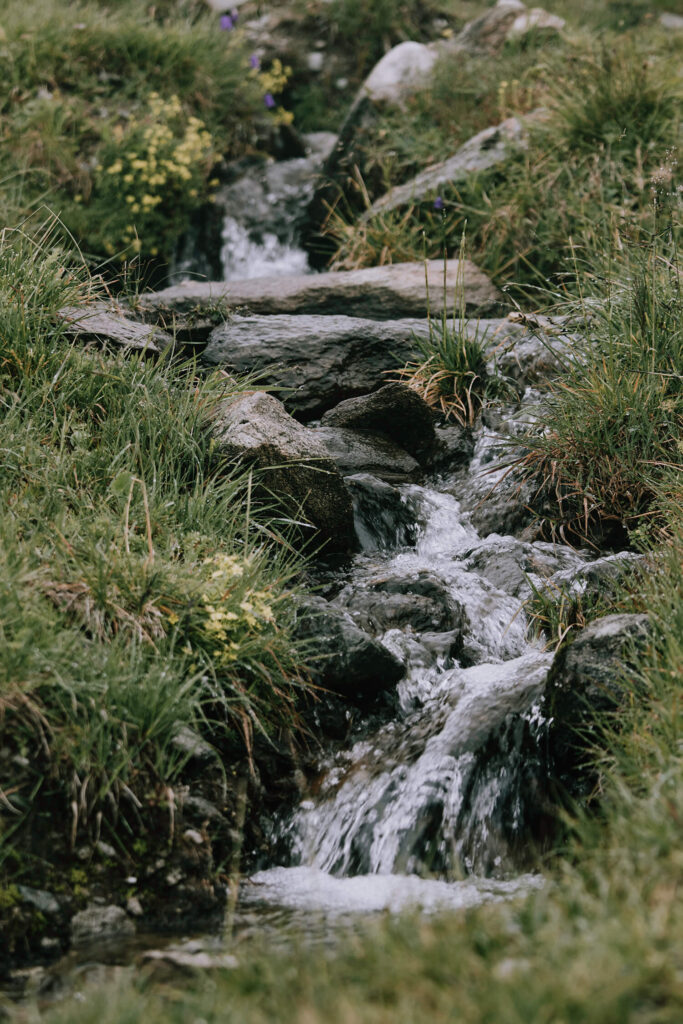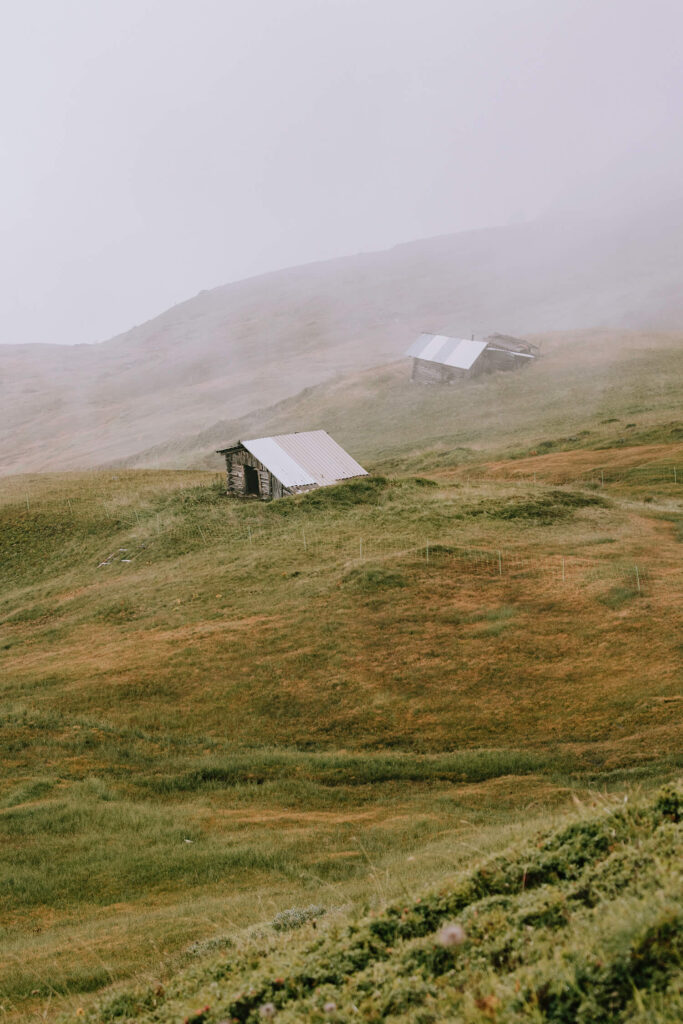 Our hike continued and as we kept on descending, the views became clearer providing us glimpses of forests below us. We felt amazed by this wonderful walk so far. After all, the weather almost forced us (in a pleasant way) to really use all our senses during this hike: as our sights were hindered by cloud formations around us, we sharpened our hearings and the foggy circumstances also seemed to stimulate the scents produced by nature.
What a wonderful day it had already been.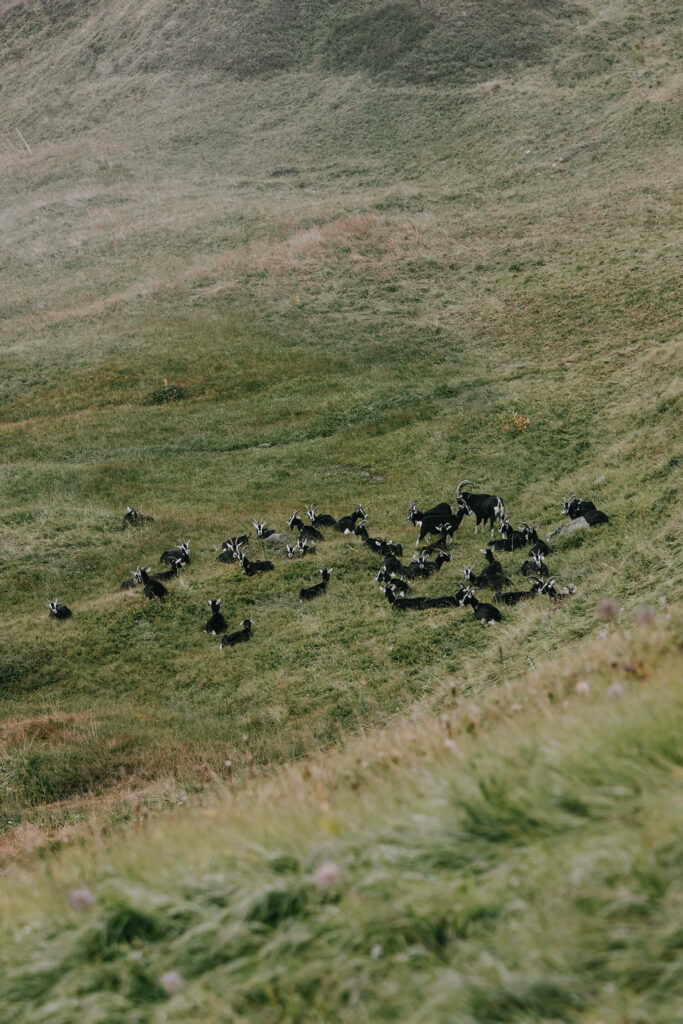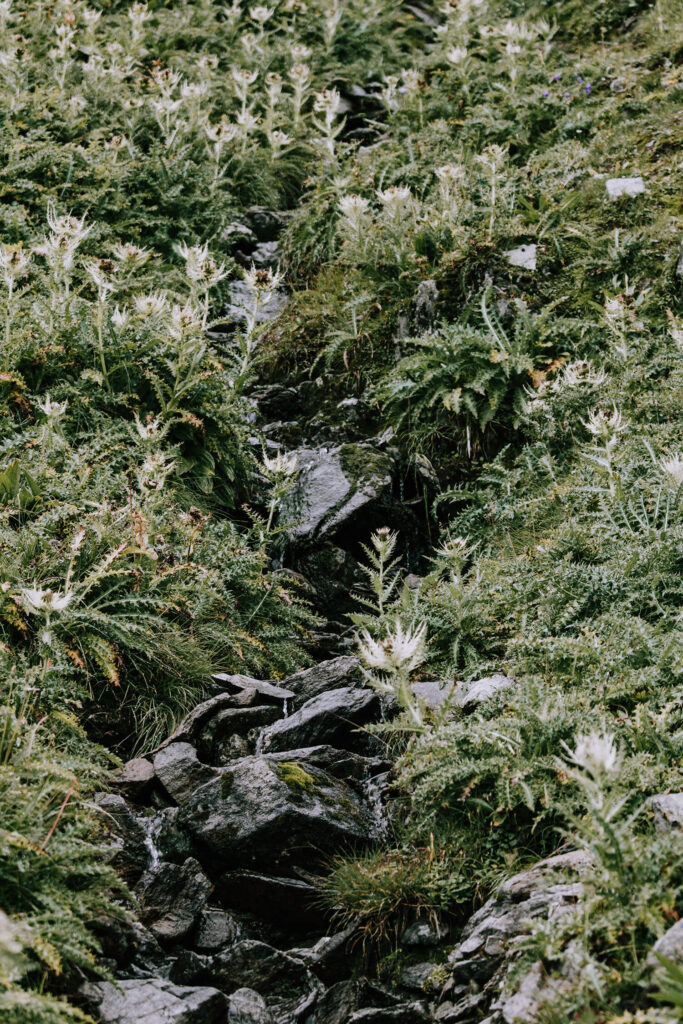 Spiraling our way down, taking twists and turns along the mountain rugs, we now quickly reached the point where trees started embracing us again with their branches partially hanging over the walking path. We realised Sertig Dörfli could not be that far away any more. And indeed, only minutes later we could see some wooden houses and a petite white church, the true landmark for this cute, little village as was told to us by some people in Davos. We now had the most magnificent view, overlooking a breathtaking valley right in front of us. A valley circumvented by clouds which were still hiding the mountain tops from our sight, only contributing to the mystical, magical world. A true feast for our eyes.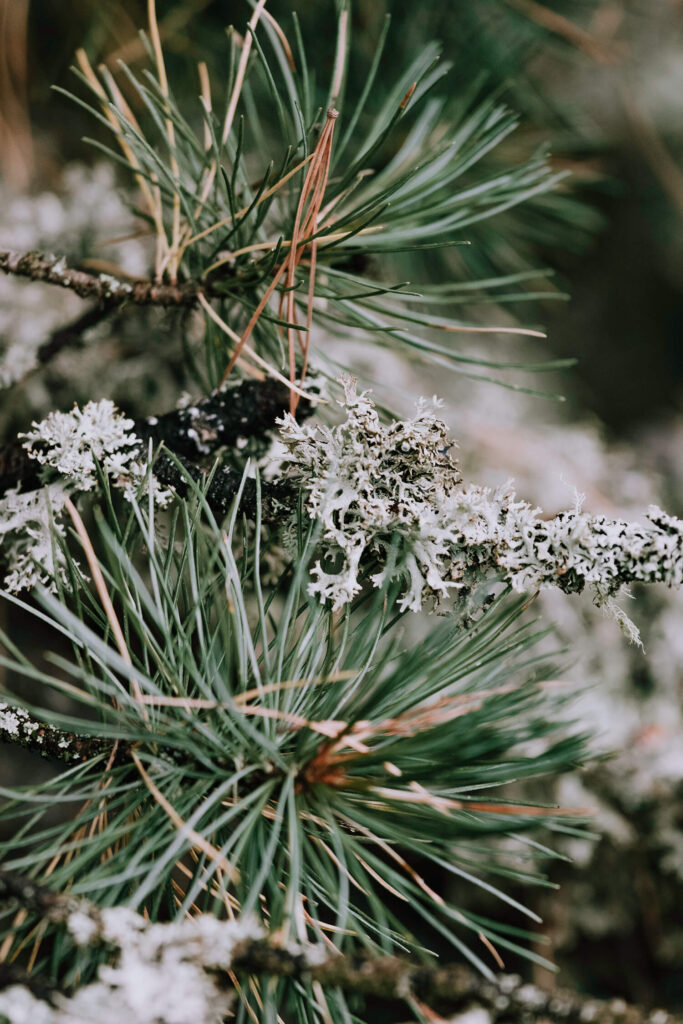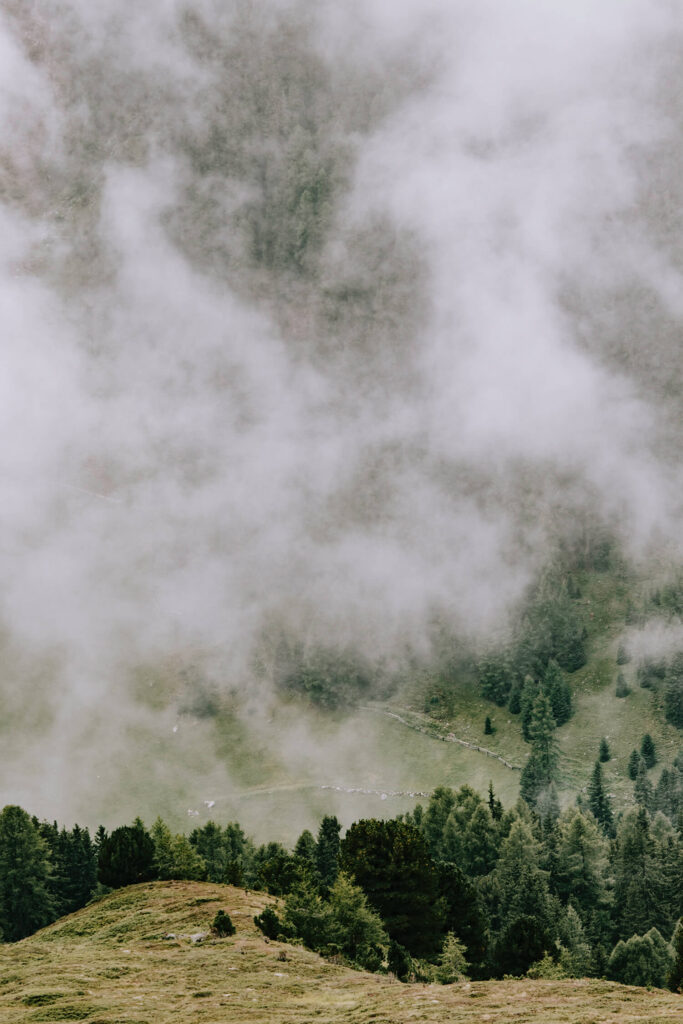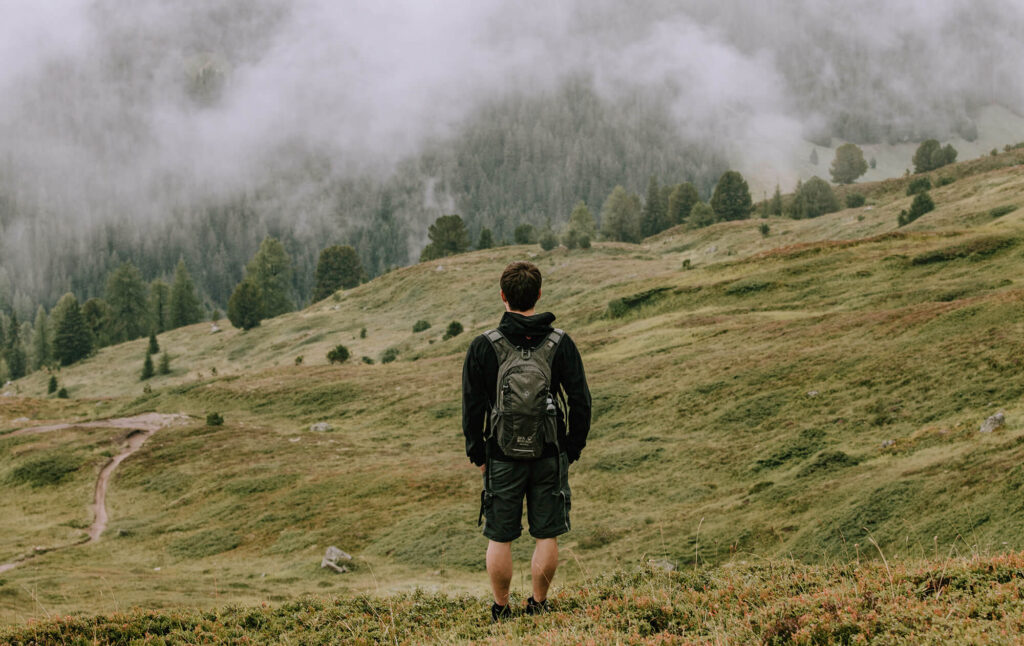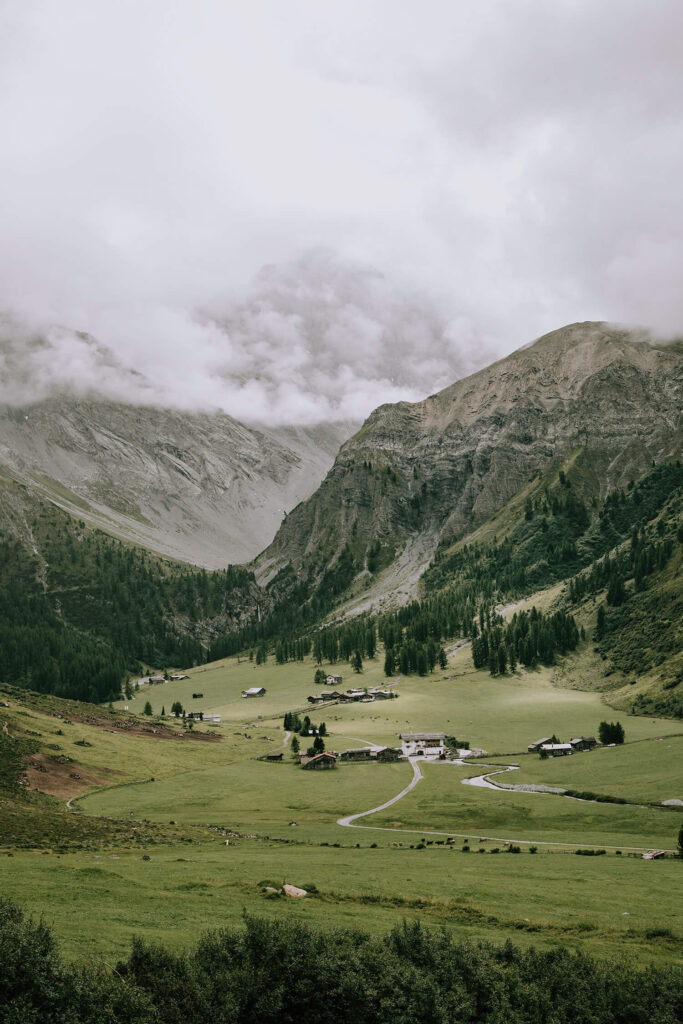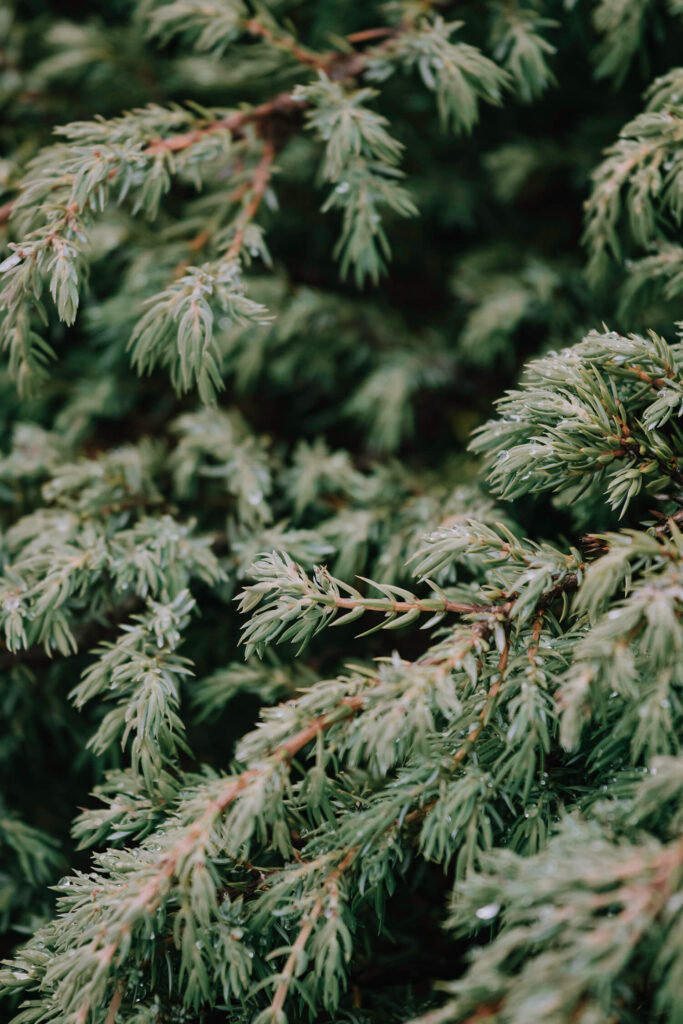 What seemed only about a mile further then the village itself, was a waterfall pouring down gallons and gallons of fresh, ice cold water from high up above, right into the mountain river finding its way through and beyond Sertig Dörfli, while making snake-like S curves through the landscape.
Energised by the hike so far we immediately decided to take it one (figuratively speaking of course) step further: we wanted to admire this waterfall from close by. This rather short walk was pleasant and rather easy-going compared to the previous parts of our adventure that day. Though we did start to feel a bit tired and hungry. Luckily some dried fruits and nuts together with some refreshing water provided solace and energy in helping us to get to the most far away point of our 'hike of the day'.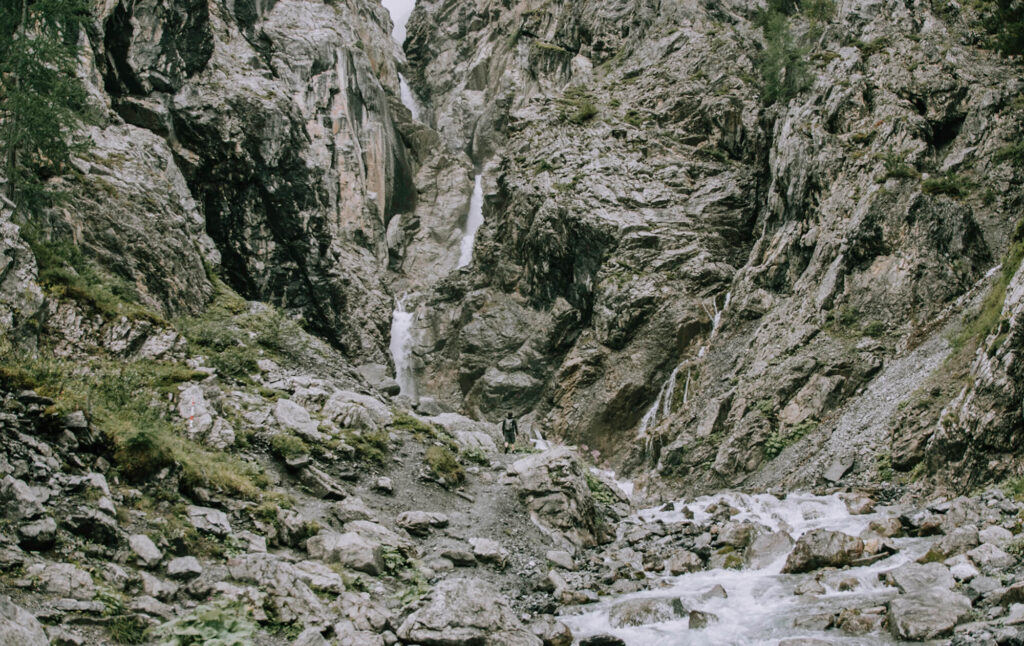 Heading towards the waterfall turned out to be the best possible thing we could've done. We could feel the raw force of nature when getting close by this water spectacle unfolding right in front of us. Here also we were completely on our own, no other hikers or local people around us, as if we we had become isolated from the rest of the world. It almost felt surreal, but we didn't complain at all. We enjoyed being so close to nature, getting fully endowed by it.
Meanwhile the day had been passing by. A sign for us to head back towards Davos, towards our resting place for the rest of the day and the day after. With some pain in our hearts we left this enchanting place and continued our journey, this time not via some mountain trails but via some other small villages in the mountain valley leading to our main hub, Davos. Our day of almost complete isolation also ended as some other hikers crossed our paths. We took the time to shortly inform them about the wonderful things we had admired, only a few kilometres further away in the direction of Sertig Dörfli.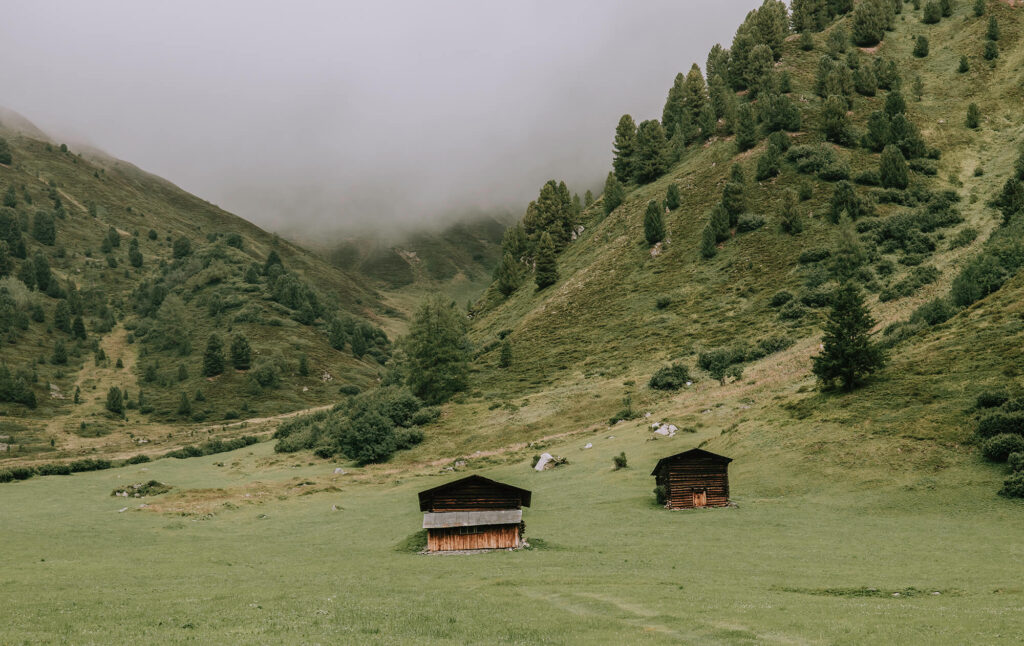 No, we don't know if they took our advice and headed to see the picturesque town and its waterfall. We can only hope so. Just like we are hoping our story of that remarkable day, back in the beginning of September 2019, also convinces other people to head out to the Jakobshorn in Davos in order to find their way towards Sertig Dörfli and its (almost) hidden waterfall.
---
How to get to the Jakobshorn and Sertig Dörfli
The Jakobshorn is a majestic mountain overlooking Davos in the Swiss canton of Graubünden and can easily be accessed from the Davos train station by taking the two sets of cable cars.
From the top of the Jakobshorn, Sertig Dörfli can be reached by two hikes: a ridge hike (taking about 5-6hours to complete the entire hike) or a less challenging hiking trail that hikers share with mountainbikes (taking 4 hours to complete the entire trail). You can reach Davos from Sertig Dörfli (or vice versa) by taking bus line 8.
Check this map of the Jakobshorn area for more information.
---
Sertig Dörfli Hike - The Details
Starting point | Jakobshorn cable car station
Operating time cable cars | first section 8:15-17:10; second section 8:30-17:00
Trail | The hike begins at the top of the Jakobshorn and is clearly marked. The hike will split and you'll have to choose between continuing on the ridge hike or the moderate hike which you'll share with the occasional mountainbiker.
Duration | Ridge hike 6 hours; moderate hike 4 hours
Cost |
The Jakobshorn cable car is free for guests staying in Davos-Klosters and in possession of the
Davos-Klosters card
, the bus from Sertig Dörfli to Davos is not included in the Davos-Klosters card and costs 8.20 CHF per person.
Tips | Pack for all seasons, bring water and a snack (in low season or bad weather the restaurants in Sertig Dörfli might be closed), don't litter!
---
Where to stay in Davos
For stays in Davos, we highly recommend staying at the
Hard Rock Hotel Davos
, centrally located in Davos and guaranteeing all the comforts they're famous for: a spa to relax in after your hike, great food to recuperate and gorgeous rooms and suites for you to rest in. We absolutely loved our stay in the Rock Star Suite!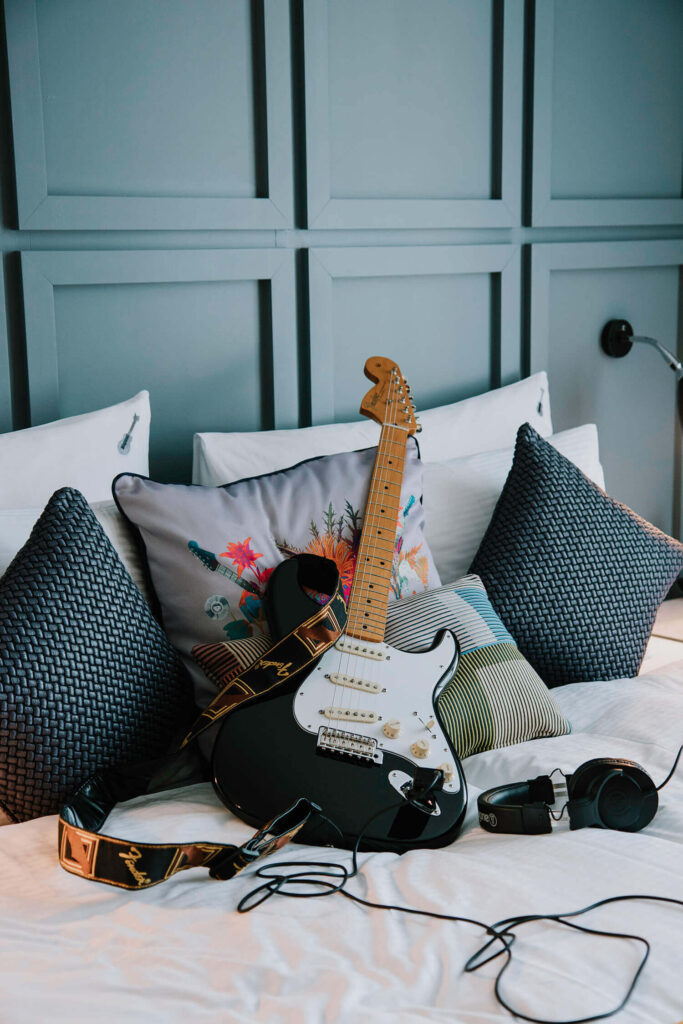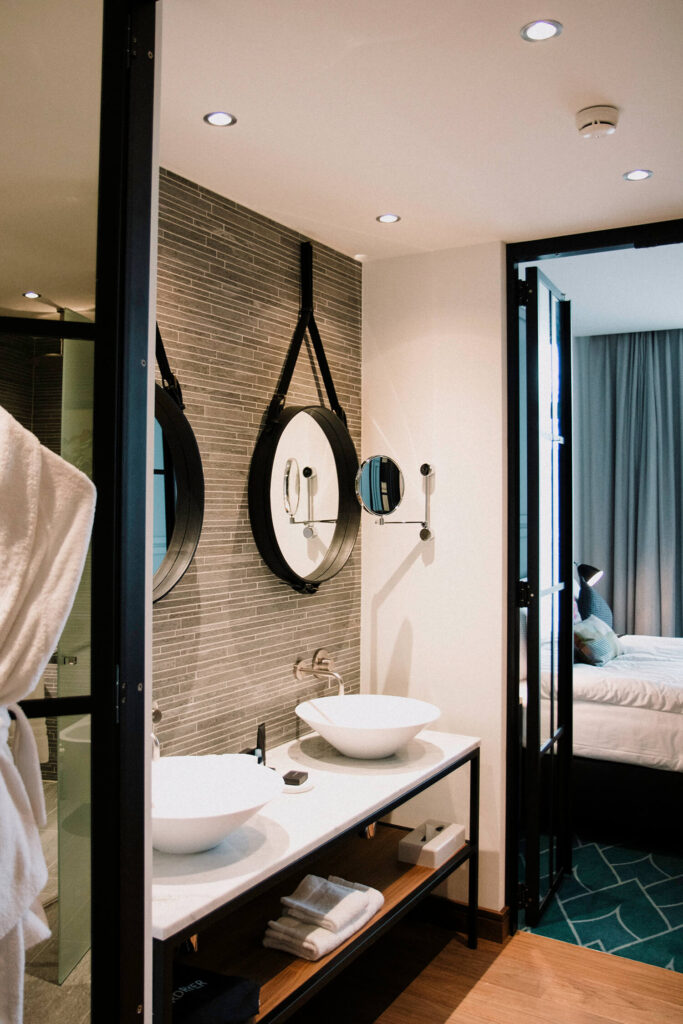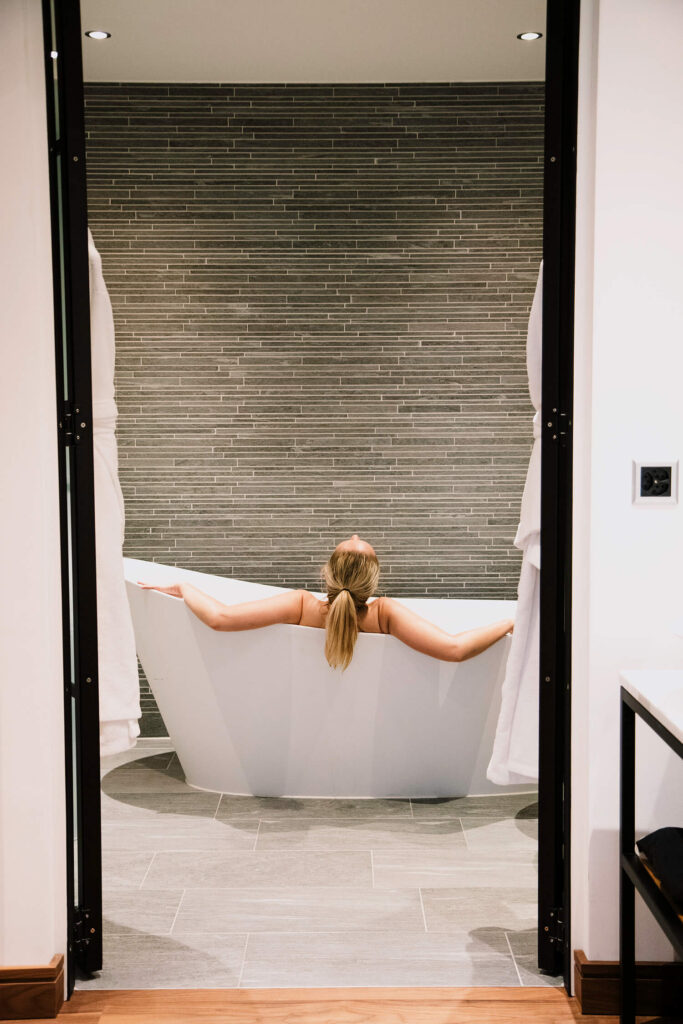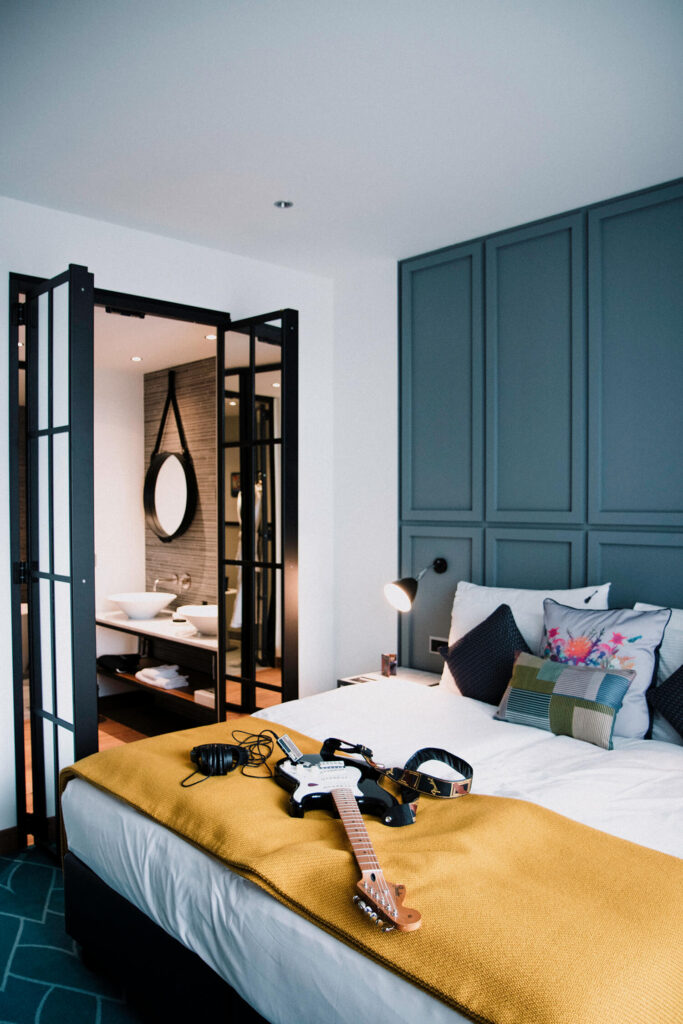 ---
A big thank you to the Davos-Klosters Tourism Board and each individual operator who hosted us during our stay. As always, all words and opinions are our own.

LOVE IT? PIN IT!