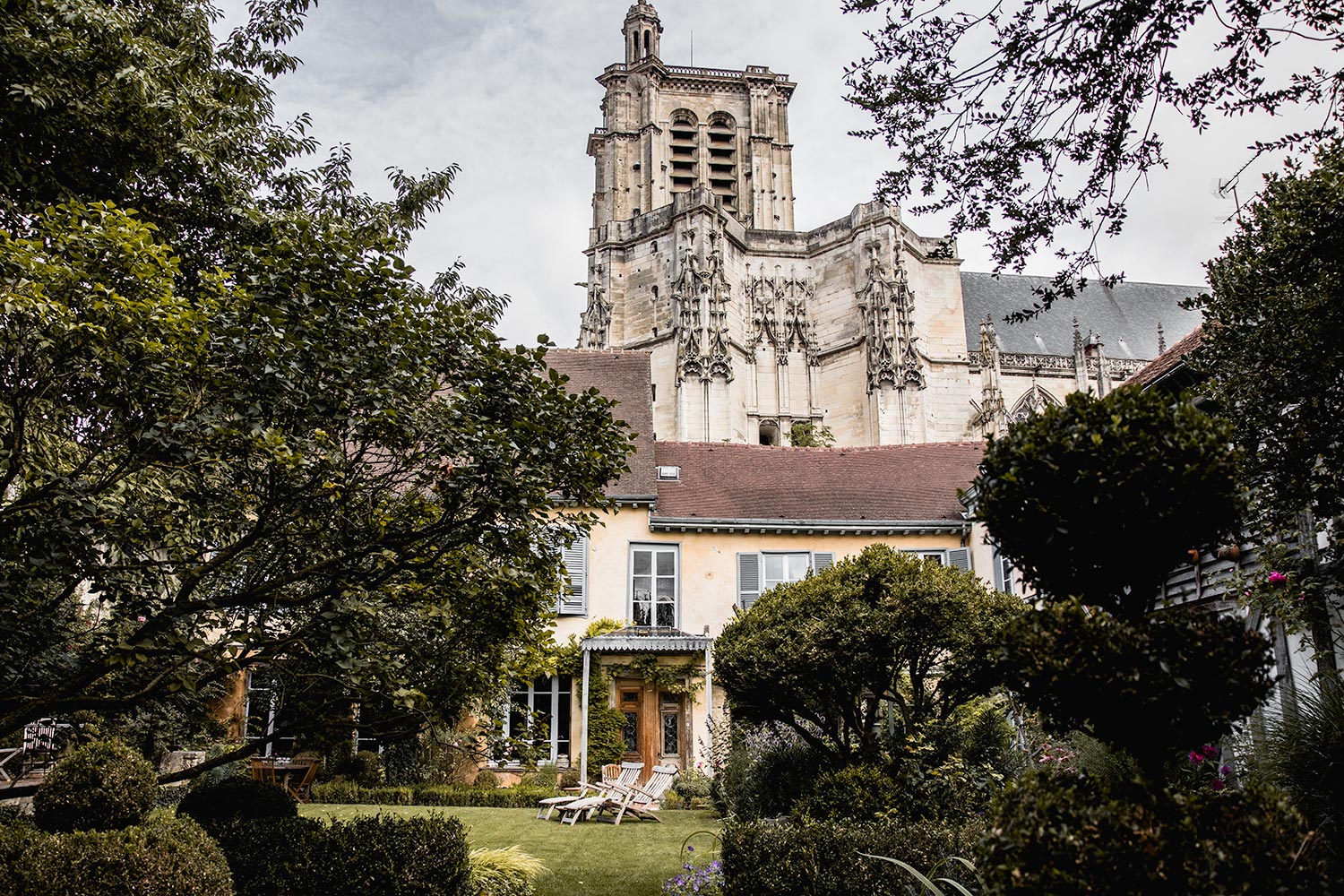 In the category 'special hideaways', B&B Le Jardin de la Cathédrale in Troyes will certainly not disappoint. This one should be near the top of the list because it is housed in an ancient building, lurking in the shadow of Troyes' grand cathedral. The gates of B&B Le Jardin de la Cathédrale in Troyes, located on the Place Saint-Pierre, open up to a tranquil hideaway right in the city center!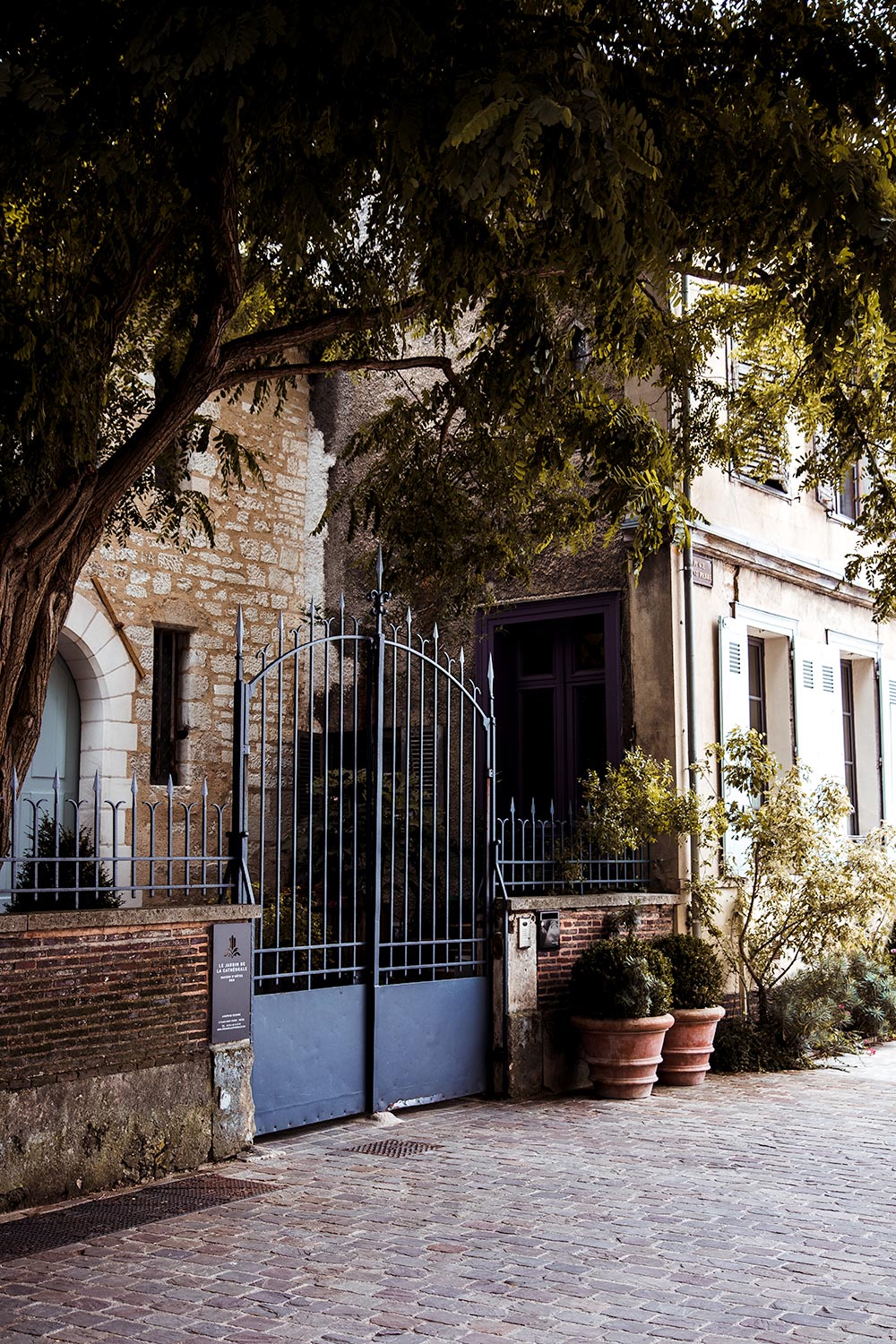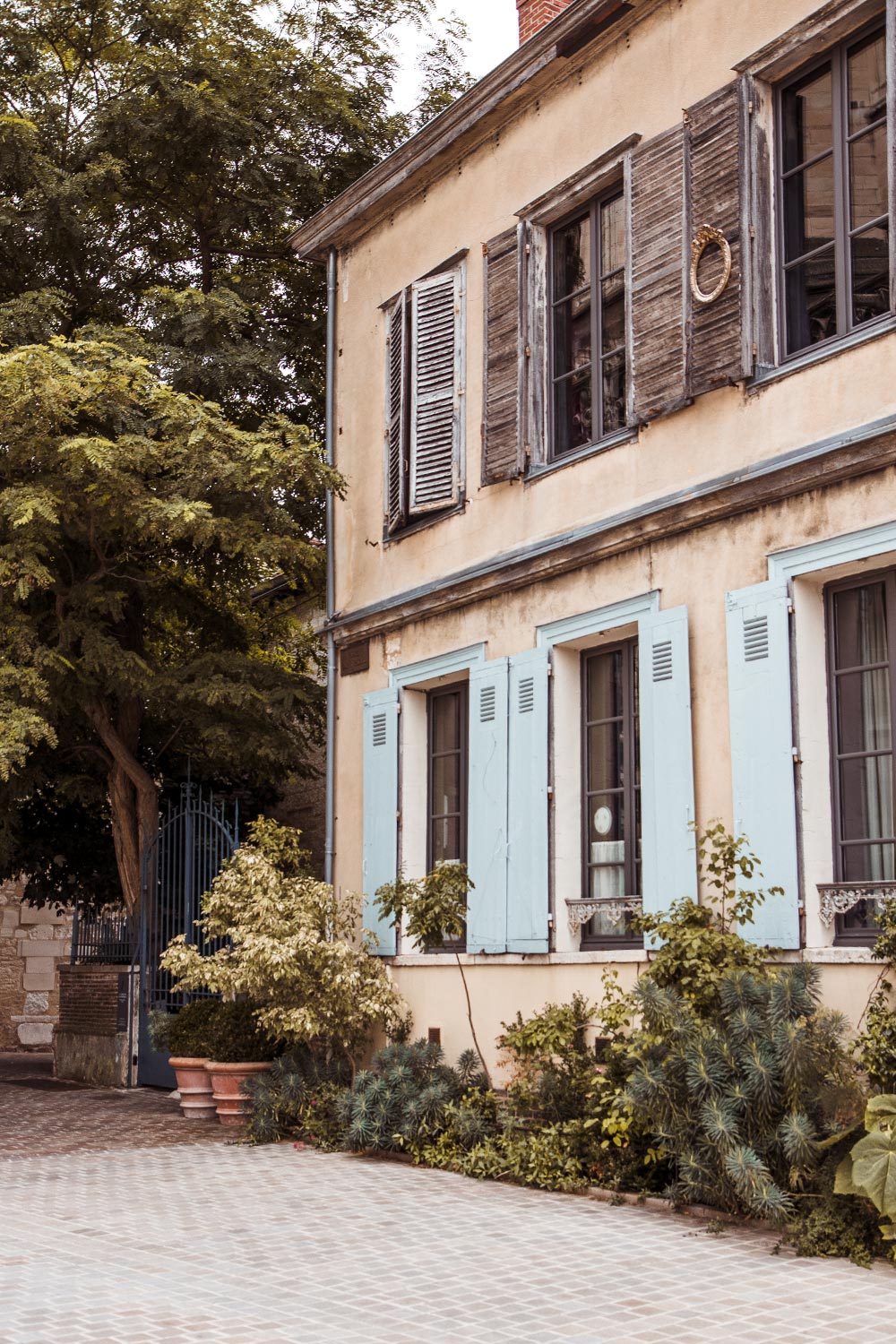 ---
Sleeping under the Cathedral's shadow at Le Jardin De La Cathédrale in Troyes
---
Why staying in Troyes?
Troyes is one of France's hidden gems, still relatively unknown and a peaceful place to explore. It's a well-preserved medieval town with old streets lined with restored half-timbered houses, their various façades creating a colorful patchwork. It was the former capital of the Champagne region and is still the capital of Aube, a department of Champagne located to the south of the more well-known cities of Epernay and Reims.
Troyes isn't a large city, but it's lovely to walk around and admire the ancient half-timbered houses. The churches and cathedrals, in particular, are beautifully lit at night. We decided to spend one night in Troyes at the B&B Le Jardin de la Cathédrale in Troyes will , which was ideal. It gave us one afternoon to explore the city after arriving from Sacy in Champagne, and it gave us one extra morning to explore the surrounding vineyards before returning home.
Drifting off to sleep in downtown Troyes
Laetitia Krumenacher, a landscaper by trade, warmly welcomed us to an incredibly unique and rejuvenating space in the heart of Troyes. The house tells her story as well as the story of the city, where a quarter of the half-timbered houses, typical of the Middle Ages, were destroyed in a massive fire in 1524. These houses, once the cheapest in the city because they were made of wood, have been rebuilt exactly as they were by the lower classes and now contribute to the city's richness and charm.
It took a lot of willpower to drag ourselves away from the ancient streets and historic buildings. However, it is worthwhile to leave the hustle and bustle of the city behind and find a heavenly retreat within the walled garden of Le Jardin de la Cathédrale. The B&B is surrounded by quiet pedestrian streets and is the ideal place to unwind after a day of exploring. The B&B is perfectly located to explore Troyes and its attractions, right in front of the Cathedral. A 9-kilometer walking tour of the city can be started directly from the B&B. This walking tour of Troyes took us past some of the city's most beautiful preserved buildings, ancient monuments, and best cafés and restaurants.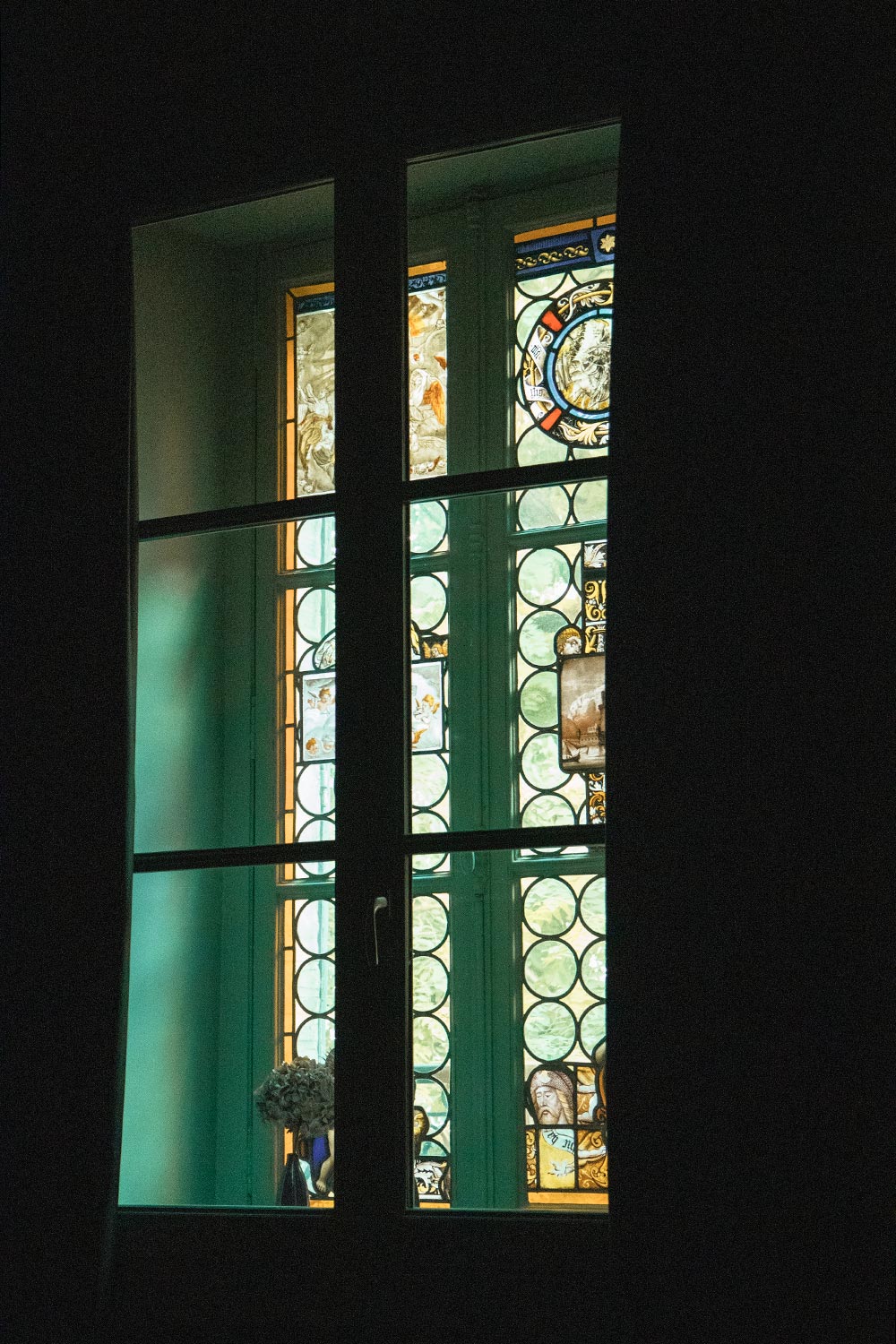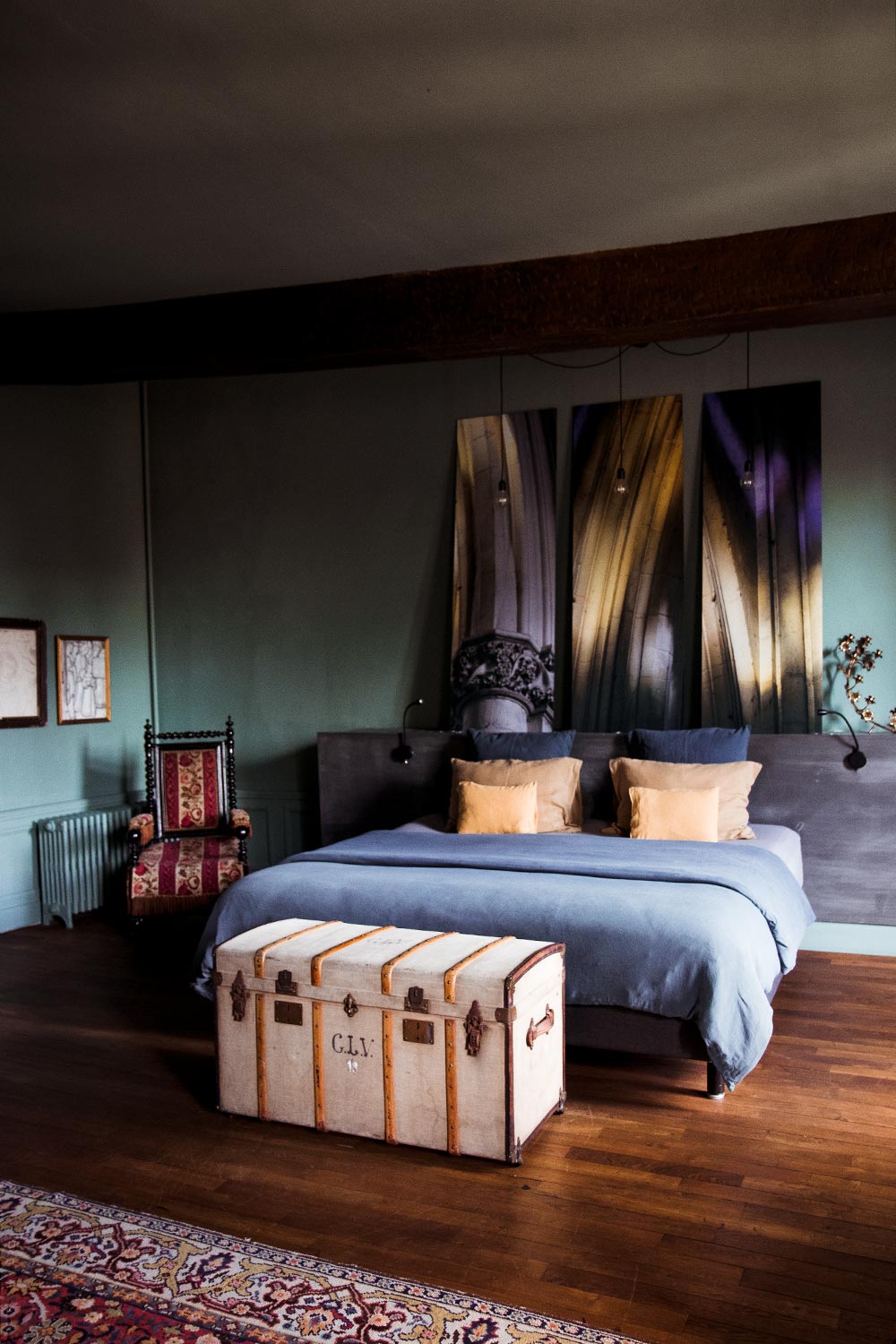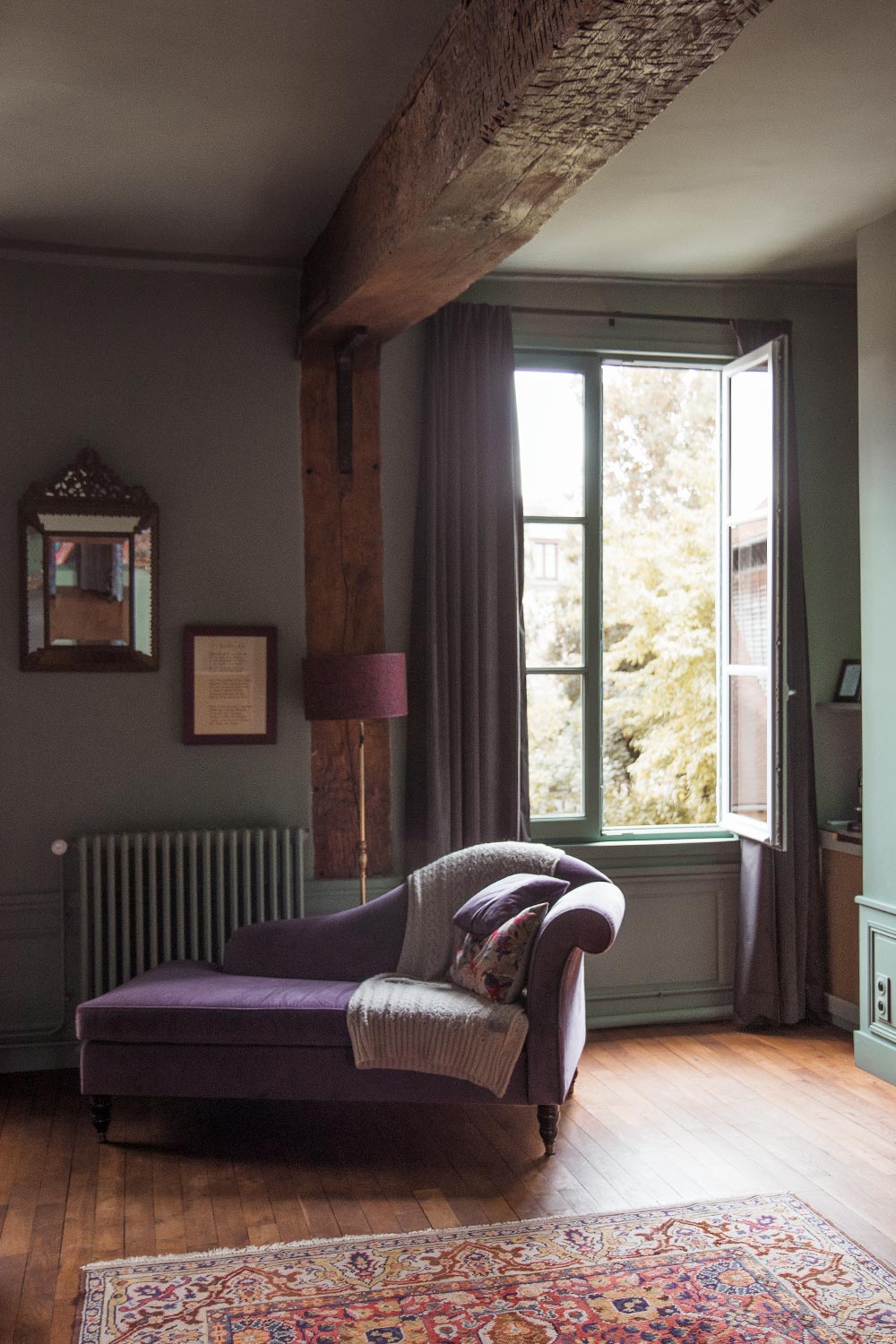 Le Jardin de la Cathédrale's ambiance
The Cathédrale Saint-Pierre-et-Saint-Paul de Troyes, built in the 17th century, casts a mysterious calm over this tranquil nook of Troyes. Le Jardin de la Cathédrale -a tribute to stained glass, the tradition of the Champagne area, and the art of gardening- welcomes you to 4 suites ranging in size from 45 to 100 m2, 18th century salons, and an exquisite city garden.
Laetitia and Valéry, the joyful owners, have brought it back to life with an abundance of color and decorative splendor. The term classism has no meaning in this context; instead, we enter a kind of theater that flawlessly stages artifacts, styles, color palettes, and great furniture, attesting to the owners' sense of style and good taste.
Colorful dreams
The B&B is a masterclass in polite, old-school French interior design that is neither stuffy nor outdated. The bedrooms are an odd blend of bourgeois fashion and modern minimalism. Thick rugs and heavy velvet drapes with ochre tassels are a whirl of turquoise blue, anise green, purple and gold. Some of the bedrooms, nestled between the wood frame and half-timbered walls, are still equipped with the original stained glass windows and offer charming panoramic windows and baroque wallpaper.
To keep the interiors from leaning too much on the French country home image, boudoir-style chaise longues, abstract photography, and designer elements were used. A one-of-a-kind ornament that takes the imagination on a voyage! Each of the four suites has its own personality, which is tied to the location's unique history, and is outfitted with a large bedroom, a private lounge, a bathroom (bath and/or shower), and a private toilet.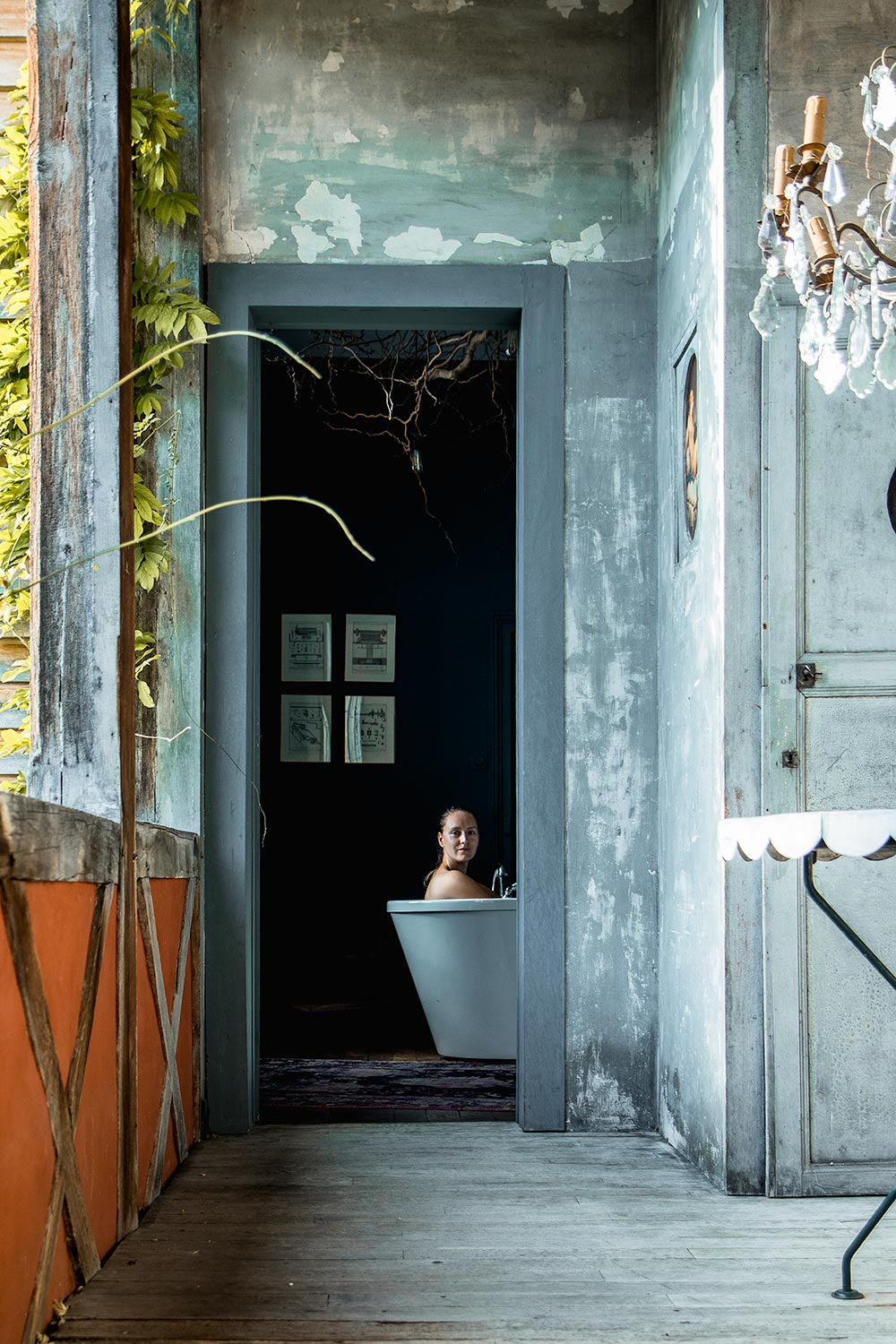 The service
With only four suites, personalized treatment goes without saying. The service is personal without being intrusive; easygoing without being overly familiar. In a sense, it's your home away from home. The founders' passion for the local and gastronomic transfers into the best suggestions from the area's many vineyards and restaurants – their local knowledge is second to none.
Afternoon tea in the garden? Breakfast on your own terrace? Everything has been planned with the utmost care. And, as we're in Champagne, we'll have our aperitif on the terrace and a glass of champagne specially selected for us from one of the region's numerous producers!
Accessibility
Located in the shadows of Troyes' cathedral, you can't get more centrally located. Parking La Cathédrale, located around 5 minutes on foot (400m), provides secure parking and is included in your stay at Le Jardin de la Cathédrale. If you have limited mobility, request one of the two ground-floor suites. The upper-level suites are only accessible via the traditional stairwell.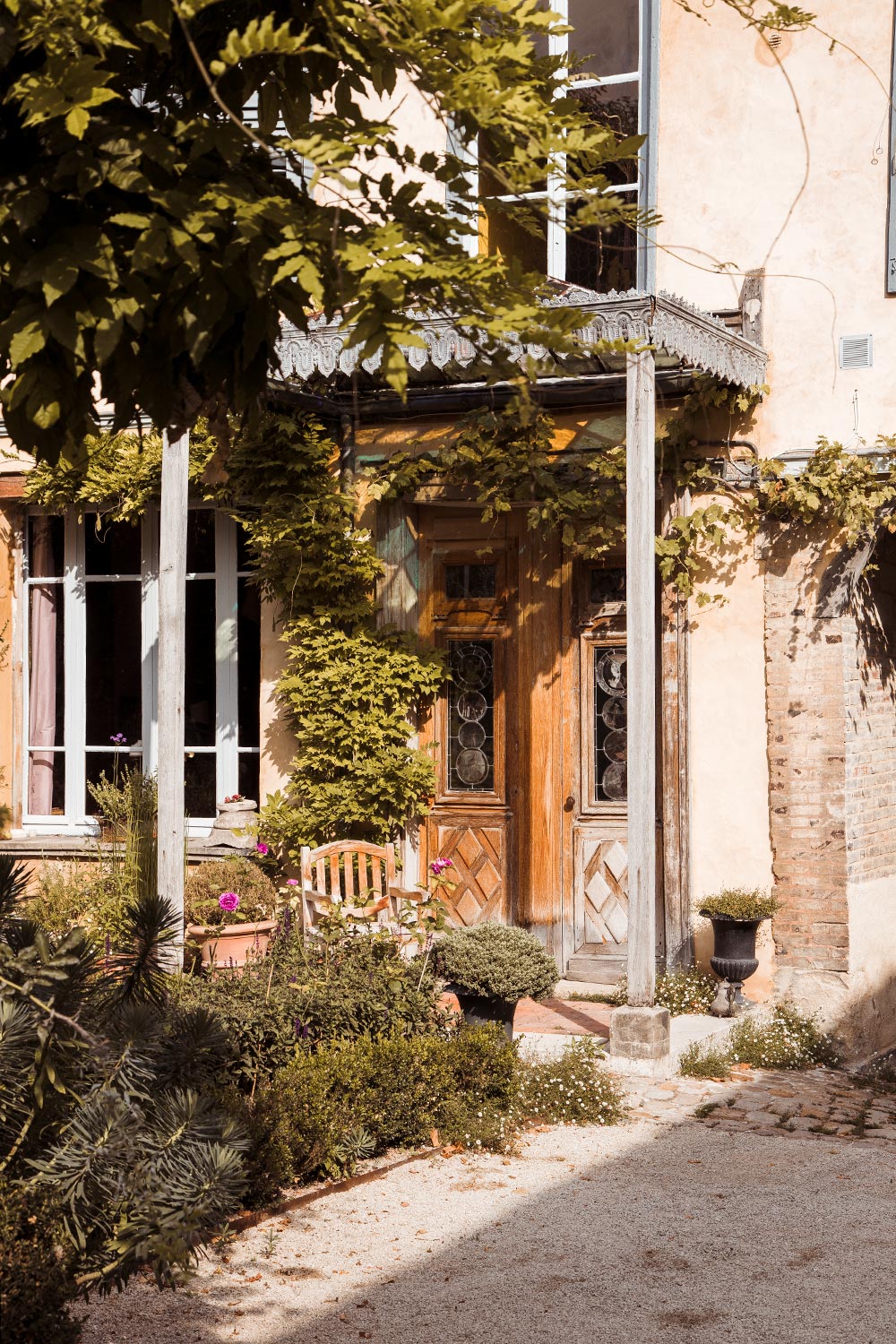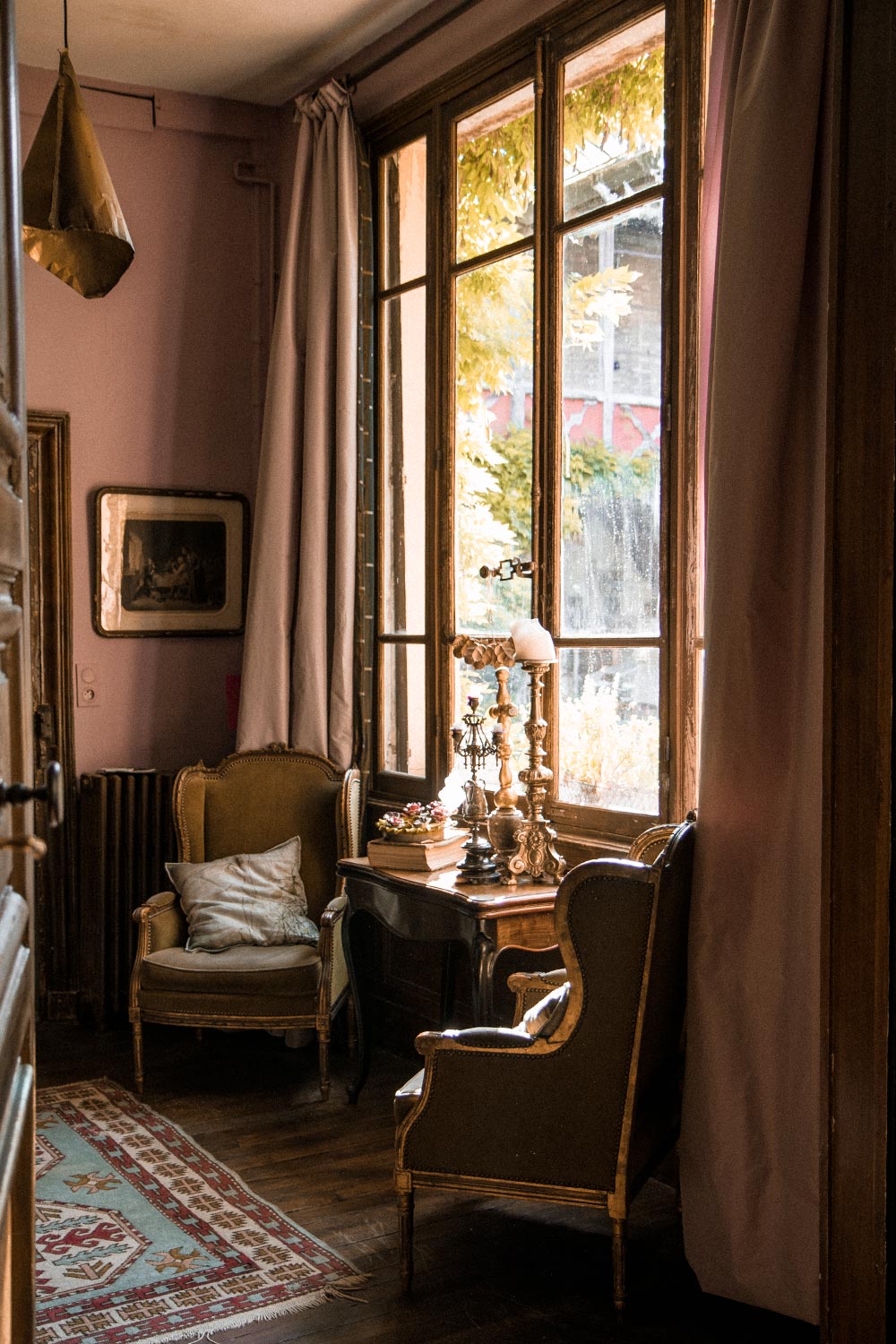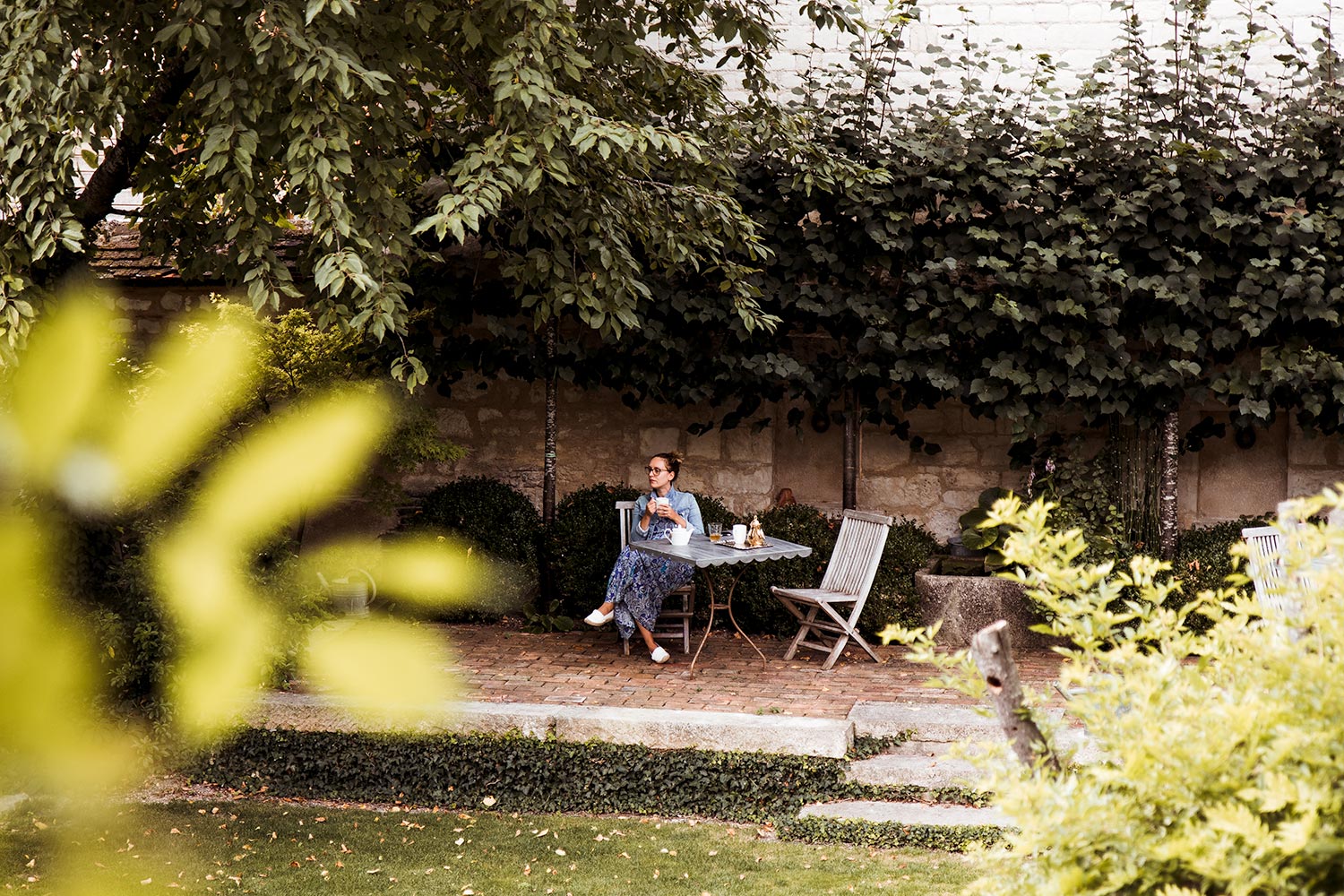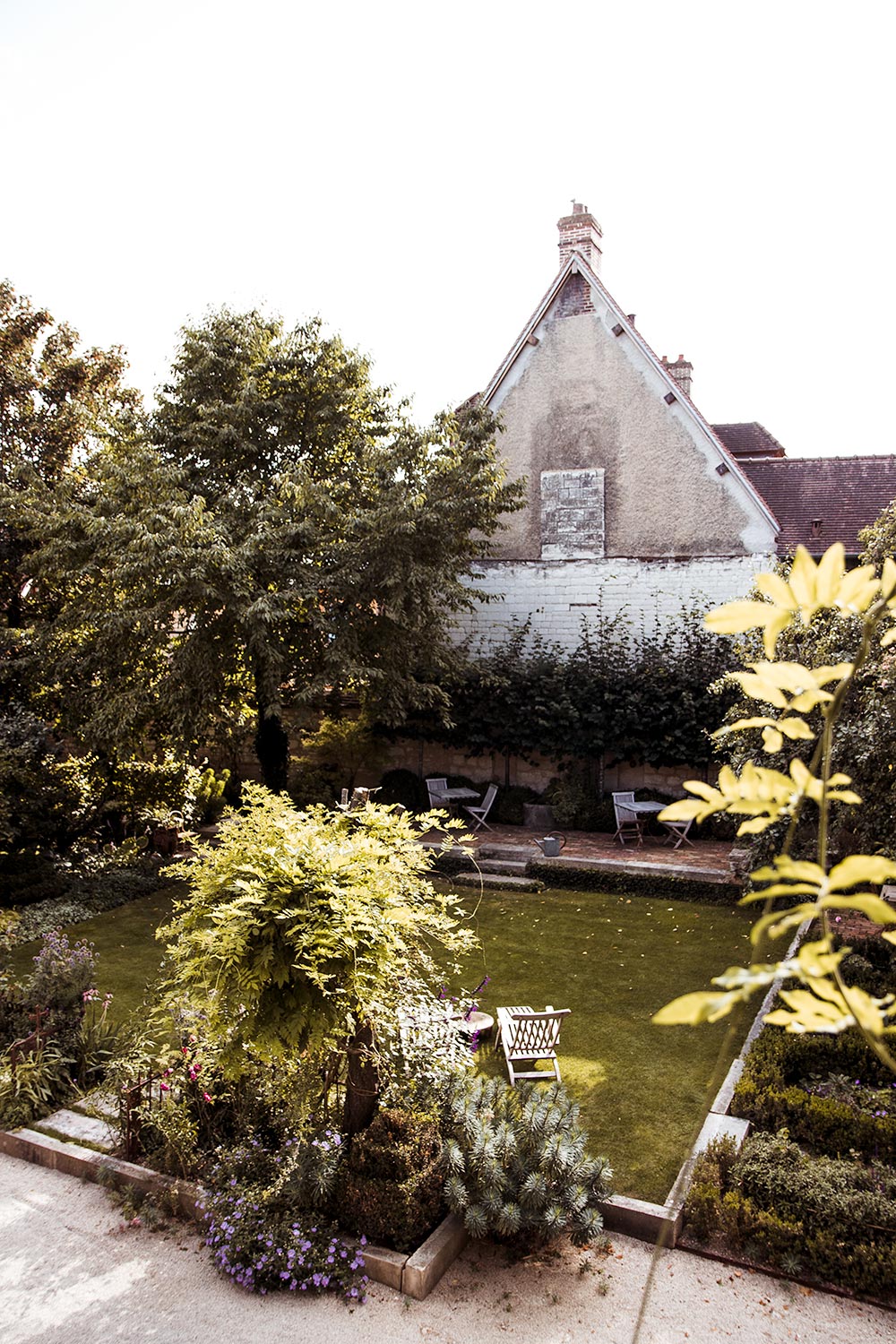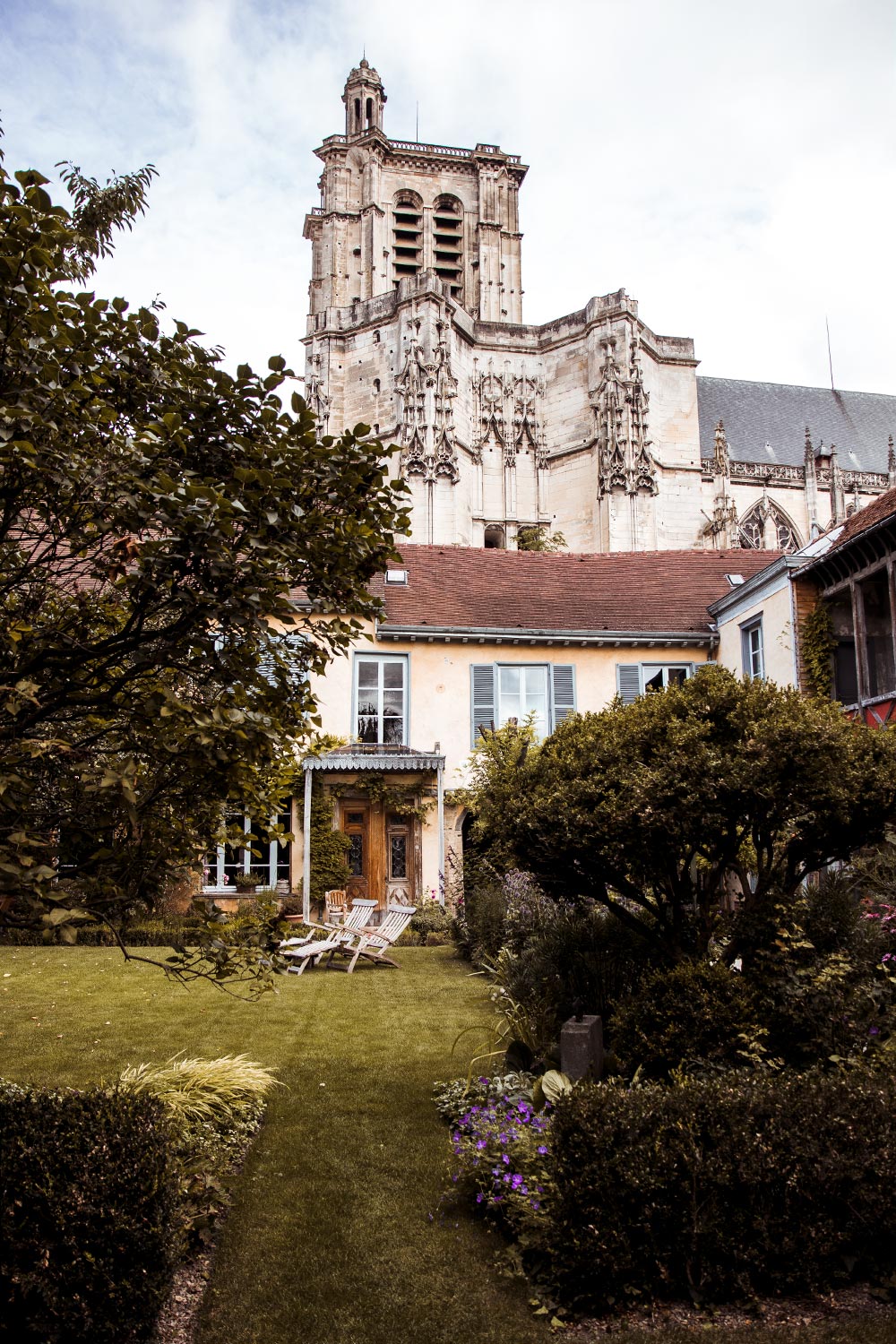 Homemade breakfast in grand salons
Breakfast, a symphony of perfect classics and French specialties skillfully arranged in one of the 18th century salons or on your own private patio, almost overshadows the place's decorative splendor. The homemade breakfast is unrivaled: local cheeses, homemade breads and cakes, locally produced yoghurts and jams, and a fantastic homemade almond and raspberry cake…we can't wait to return simply for breakfast!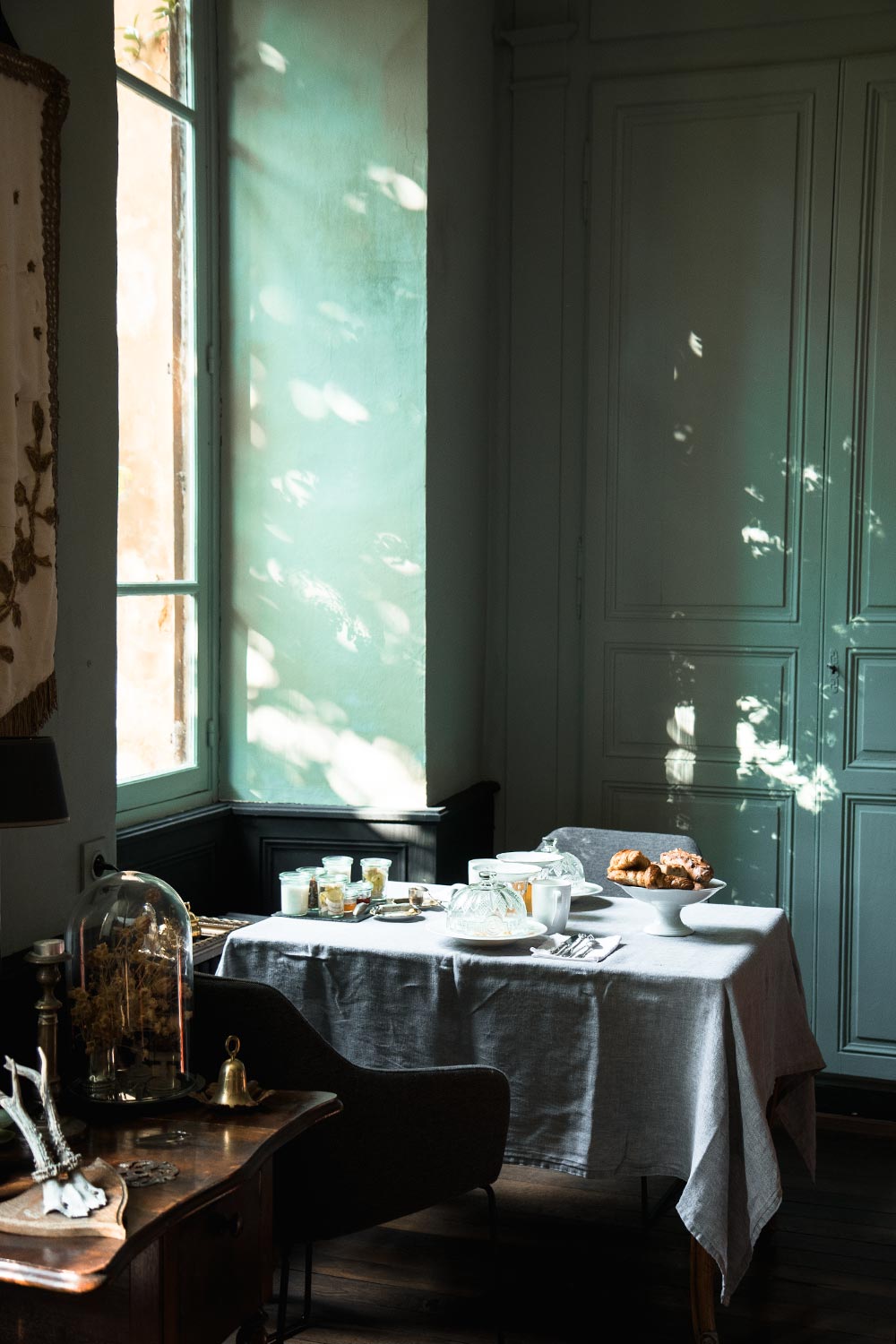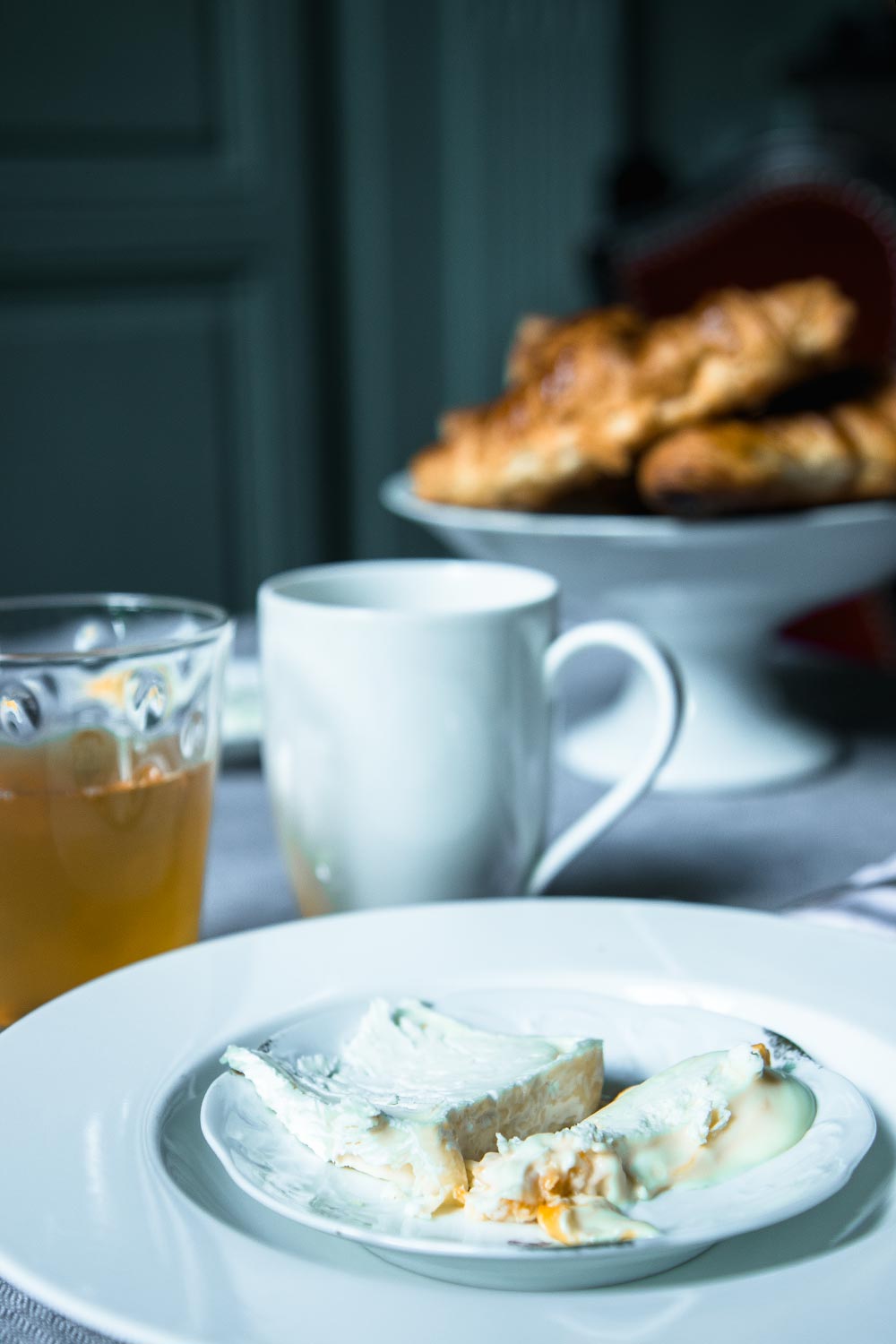 - The Hotel Details -

Hotel address | here. 12 Pl. Saint-Pierre, 10000 Troyes, France

Booking | check prices and availability here

Price from | 180€ including breakfast and parking
---
This post may contain affiliate links which allows us to a earn a small commission when you make purchases through those links. This will come at no extra cost to you. For more information, please check our Privacy Policy & Disclosure.
---