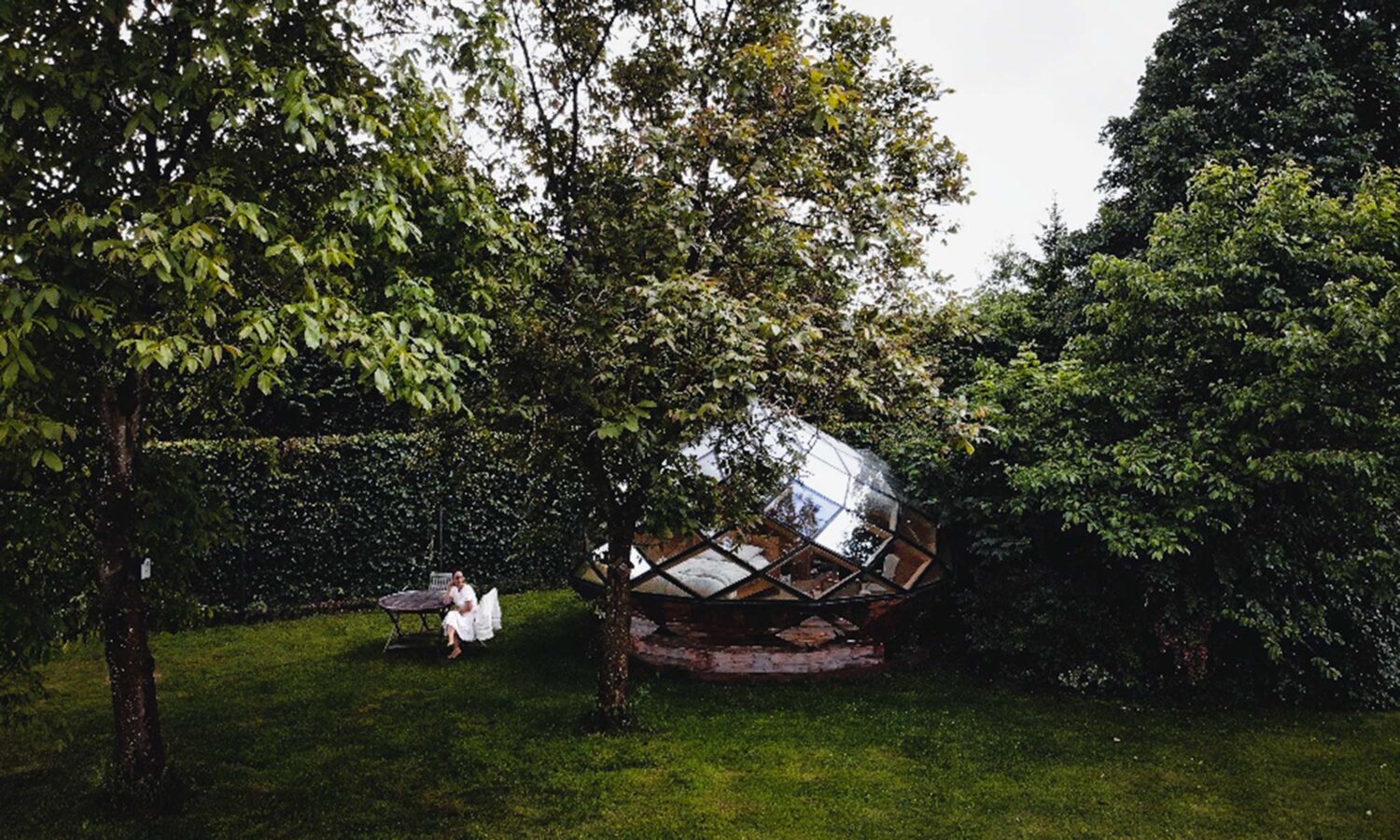 Do you realize that every time you're looking up at the stars, you're actually looking back in time? These small glowing, twinkling lights that brighten up the night sky travel for years, decades, or even millennia before we get to admire them in all their beauty from Earth.

Some of our best stargazing memories are from our childhood, when we both would spend hot summer nights outside lying on the grass, glancing at the heavens. The summery whiff of the damp grass and the sound of chirping crickets were our only companions. These fond memories now etched in our minds, tempting us to always try to relive that moment. We're on a constant quest to find the perfect place to indulge in nature's incredible spectacle, and we might have finally found the perfect place to re-experience these meaningful moments.
---
Chasing Starlight near Spa: Welcome to 'Le Chant des Etoiles'
---
In Belgium, with all its light pollution it's not always easy to do some quality stargazing. Yet there are some places which allow for an unforgettable experience. We discovered such an extraordinary place to stay overnight, in the east of Belgium, near Spa. A secluded, carefully crafted cabin allows a unique stargazing experience: 'Le Chant Des Etoiles' (or 'The Song of the Stars').
Le Chant des Etoiles: a sparkling diamond in the wild
In this charming cocoon, you'll be spending your time underneath a roof of glass, incorporated in wooden frames beautifully shaped in the form of a flower. Technically it's called a 'zome', a combination of 'Dome' and 'Zonohedron', which is a fancy word for a building with an architectural challenging shape. The pistil of the flower is conveniently located at the top center of the zome. Windows cover the walls from top to bottom, providing the best possible views of the green surroundings and sky.
Looking from afar, the cabin could be compared with a futuristic, intriguingly shaped space satellite station on Mars. The most charming one ever that is. Each facet of the zome acting similar to a mirror, reflecting light from one part of the zome to another, creating a beautiful sparkle. The sunnier it gets, the more sparkly our hideaway looks - shining bright like a diamond. A precious piece of jewelry out there in the wild.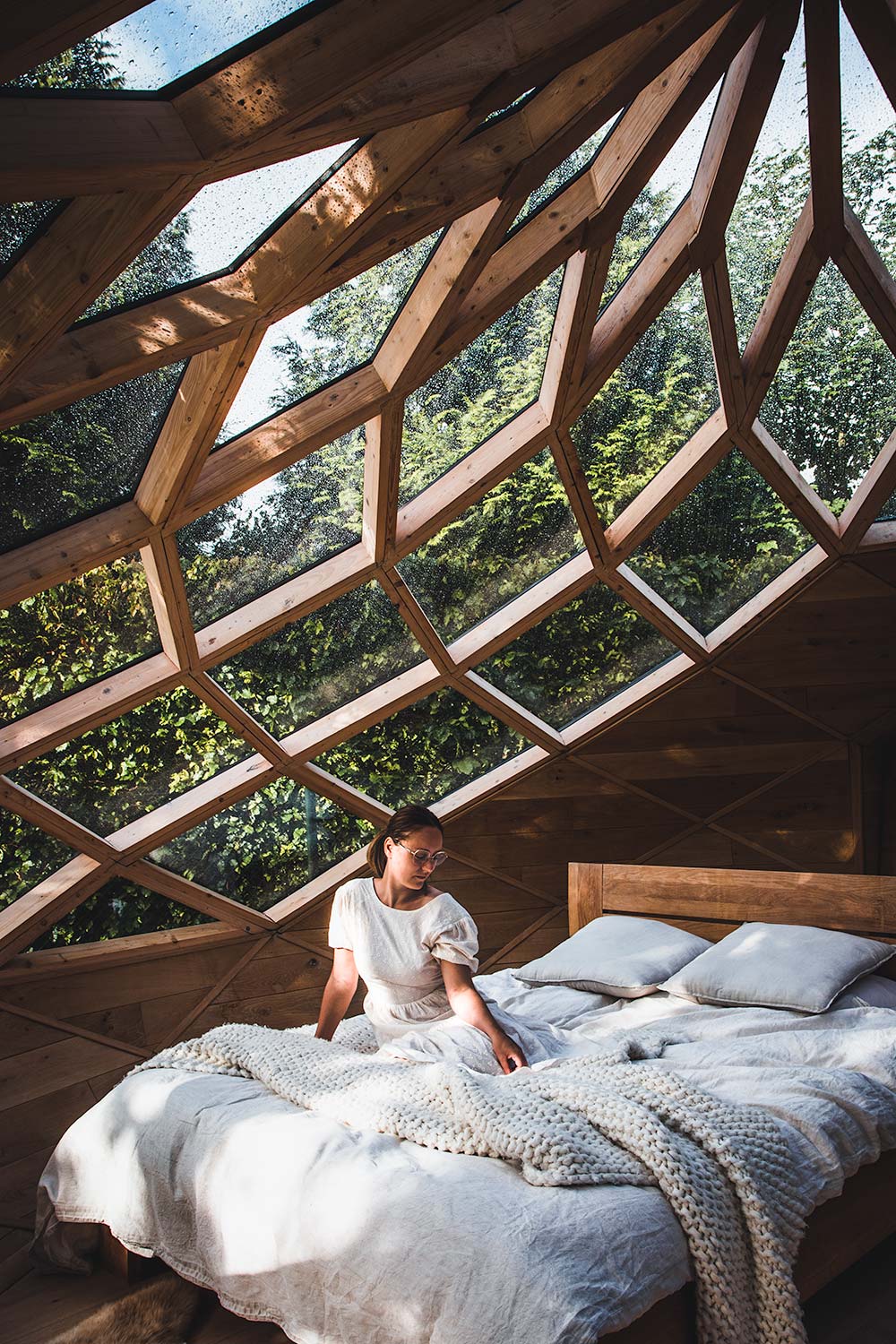 Located in a spacious, picturesque garden near the city of Spa, it provides you with an immersive experience in nature. You'd better not be surprised by a squirrel hopping by to get some tasty nuts from the nearby tree which provides you with coolness and shade to the cabin thanks to its majestic branches.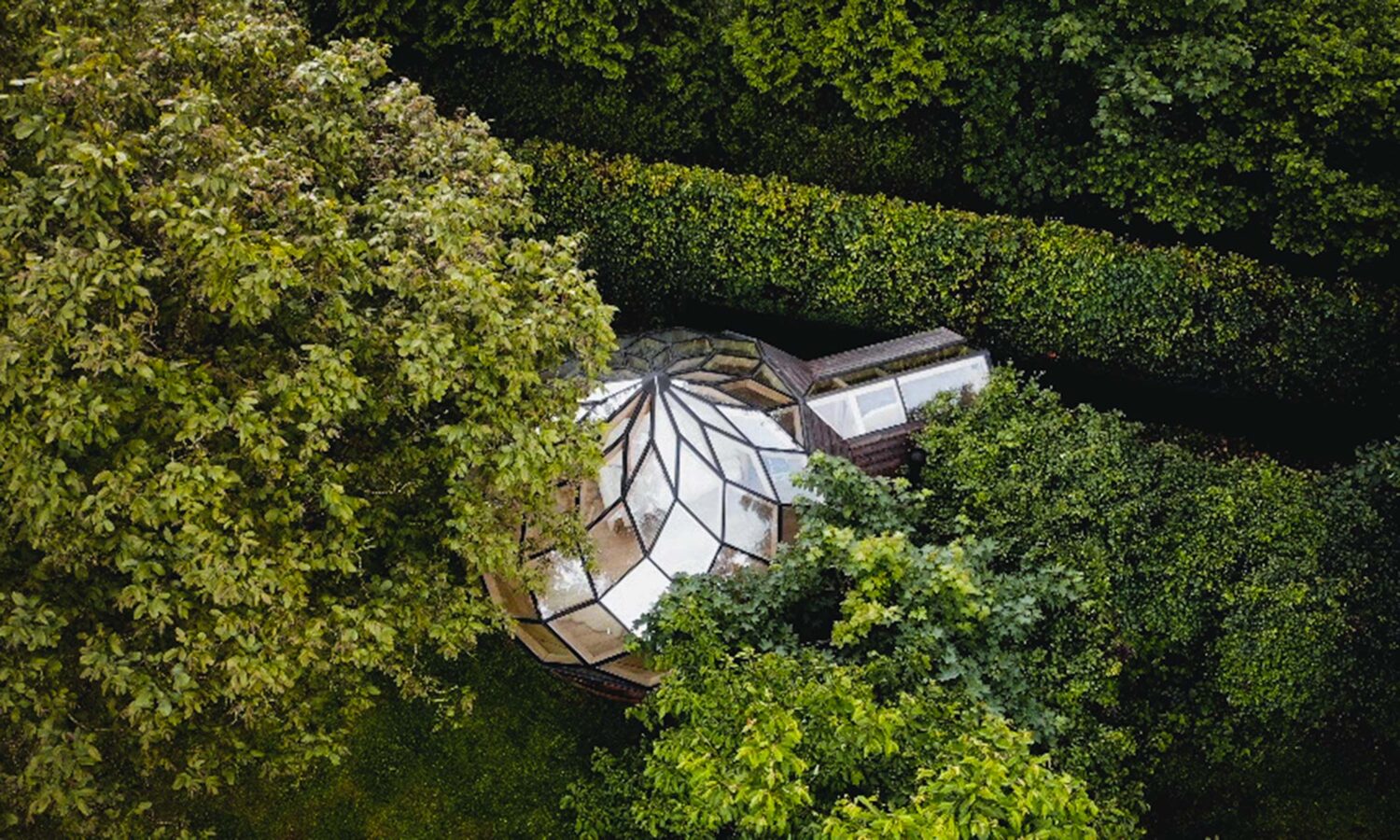 And whatever the weather may be, the cocoon's set-up won't let you down. Just imagine it starts raining in the evening, just before bedtime... You can hear the cozy sound of raindrops hitting the glass ceiling. All while you're tucked away, warm underneath a soft blanket. Slowly you feel yourself sliding away to dreamland with that soothing noise engulfing you. It's like the stars above you are singing a lullaby with the grass and leaves rustling in the wind. As if they're the background orchestra of a song. Only written for your ears, for that particular night you're staying in 'Le Chant Des Etoiles'.
Sleep tight. Your eyes slowly closing. A smile from ear to ear on your face. Sweet dreams.
-The Details-

Number of guests: Le Chant des Etoiles sleeps 2

Perfect for: a romantic escape

Price per night: from 260€, incl. organic breakfast spread

Close to: the city of Spa for a cultural and wellness experience
CLICK HERE FOR PRICES & AVAILABILITY AT "CHANT DES ETOILES"
A breakfast for champions
Wake up to the sound of birds singing their morning songs in the trees lined up around your bedroom. The sun slowly appearing -as if it's a bit shy- as a small beacon of light just above the trees of Belgium's High Fens in the distance. Both warmth and light announce the dawning of the new day. The scent of a fresh brew of coffee awakes you. You're in for a yummy, organic breakfast. Made with love and lots of healthy, natural ingredients. The homemade pancakes together with the freshly made jams are simply to die for! Fresh fruit juice, yogurt, oven-baked bread, and homemade lemon crinkle cookies. A feast for the senses.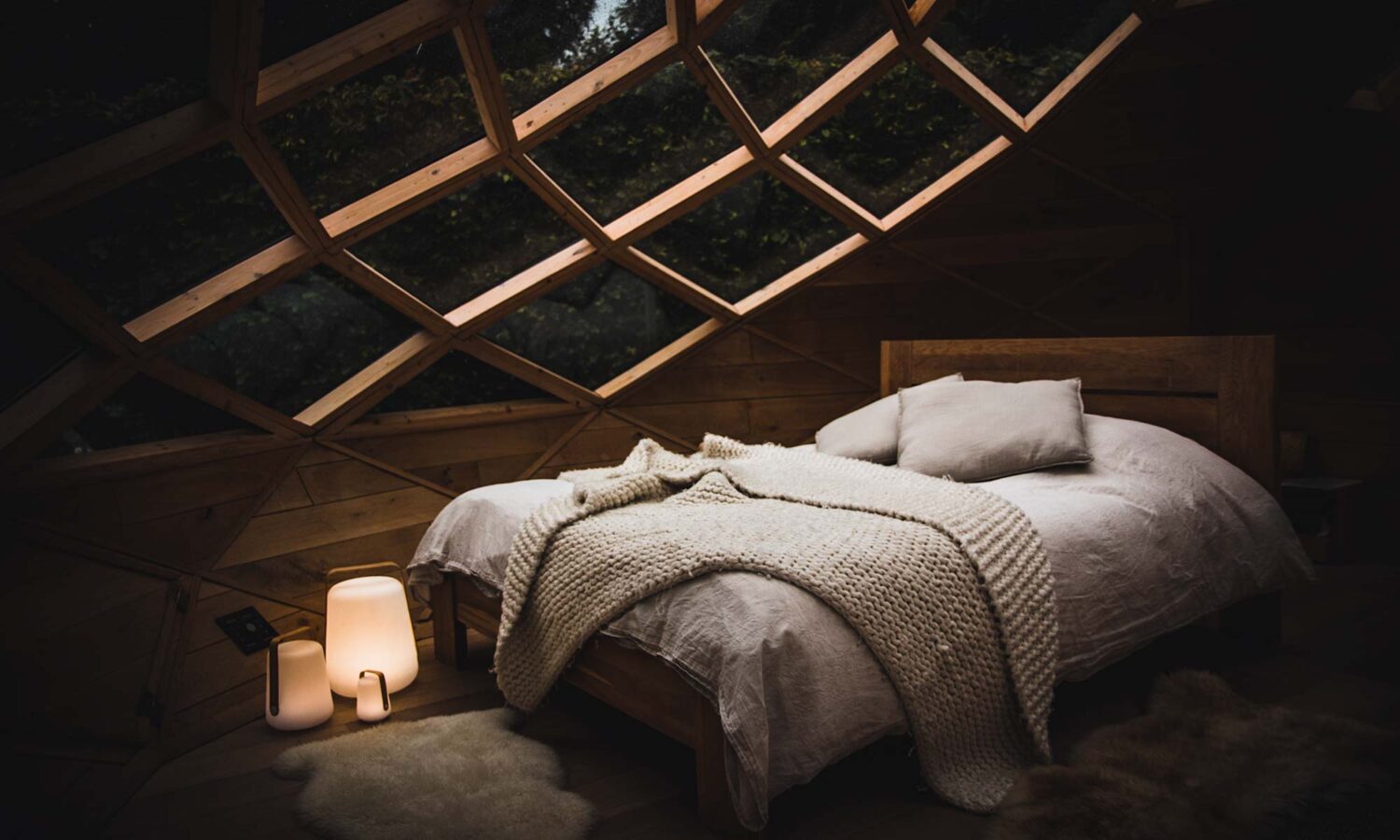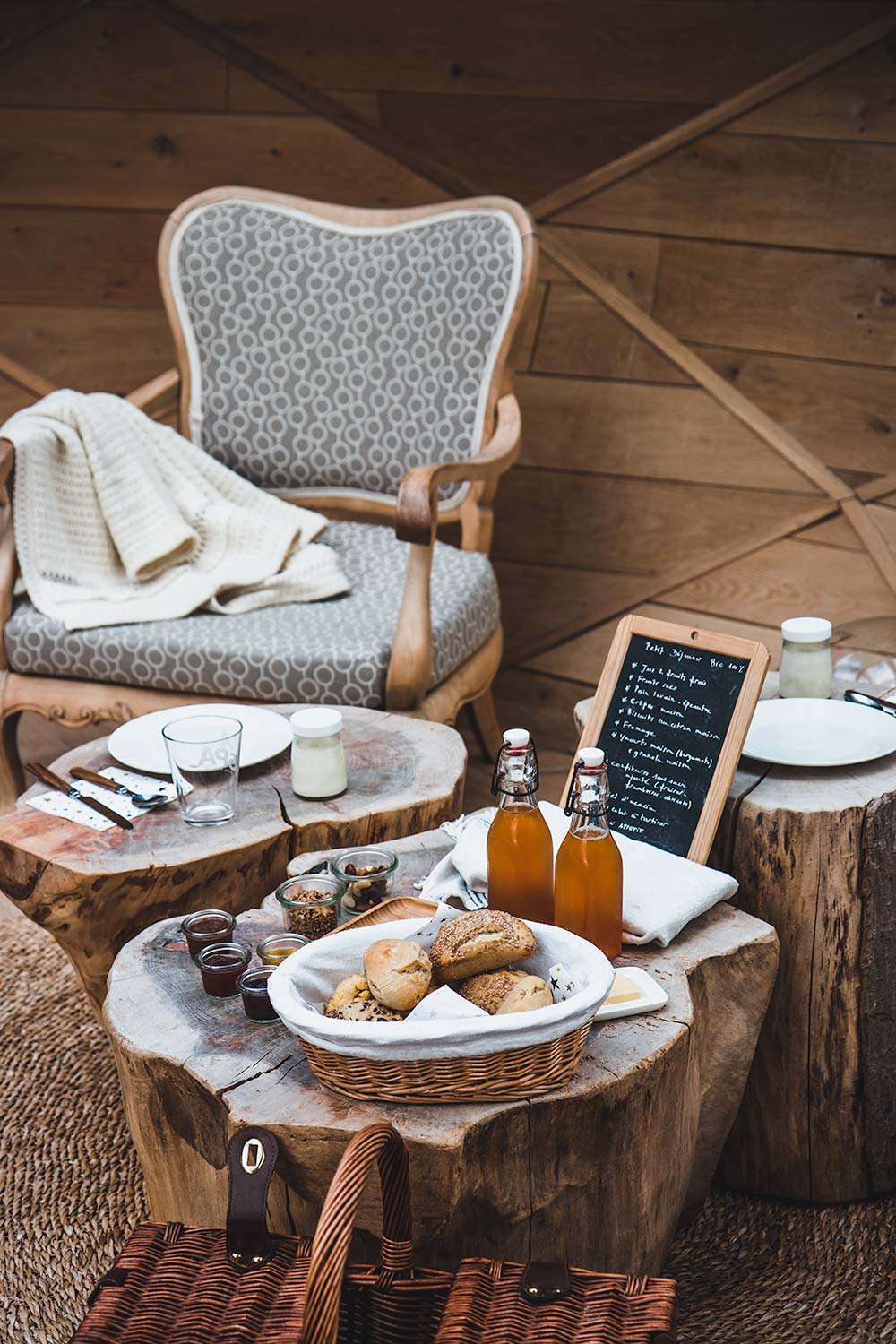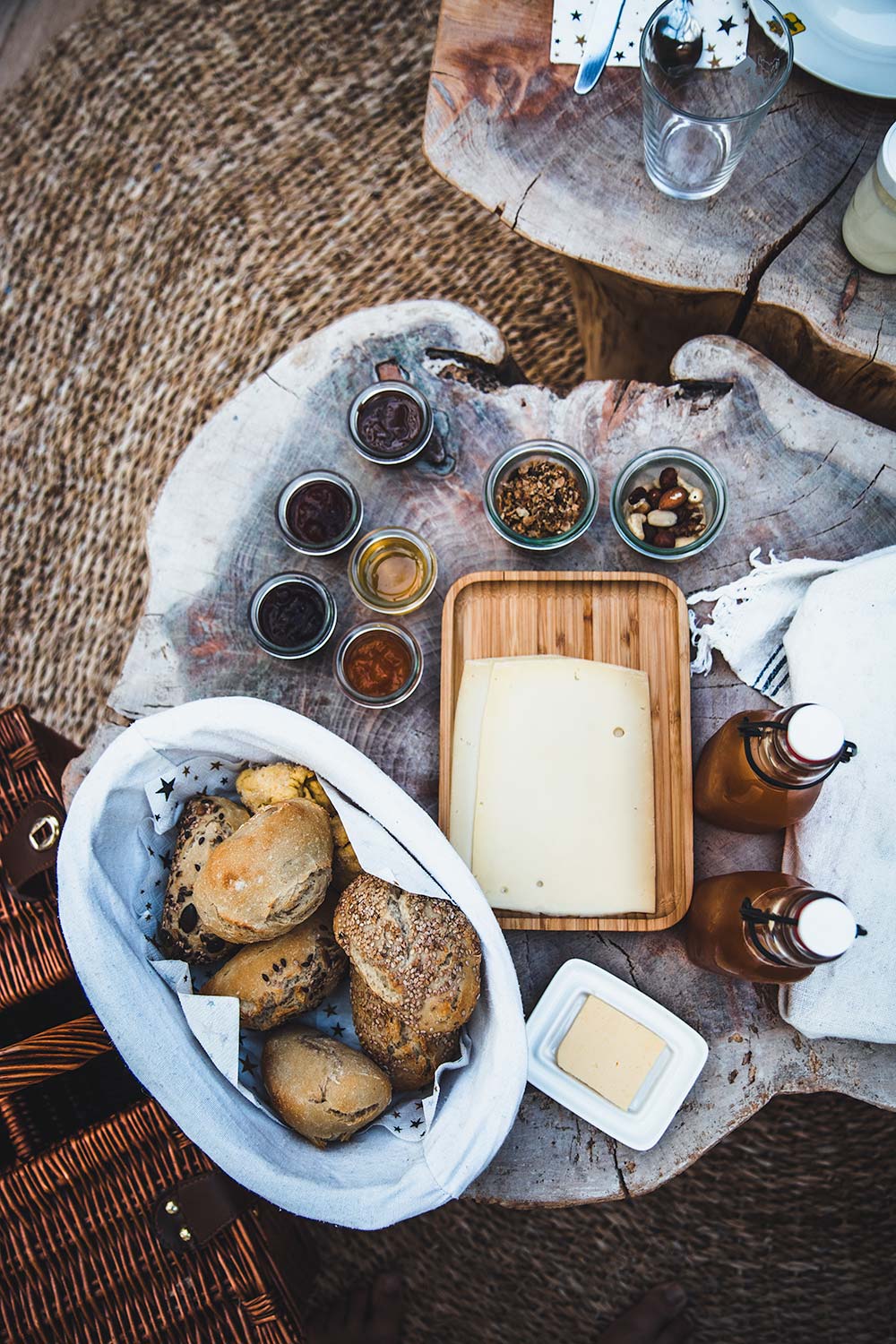 CLICK HERE FOR PRICES & AVAILABILITY AT "CHANT DES ETOILES"
Gateway to the High Fens
In a certain way you could say we travelled twice when we were heartily welcomed as a guest in 'Le Chant Des Etoiles': not only were we visiting Belgium's High Fens, we were also traveling back in time when admiring the stars above us.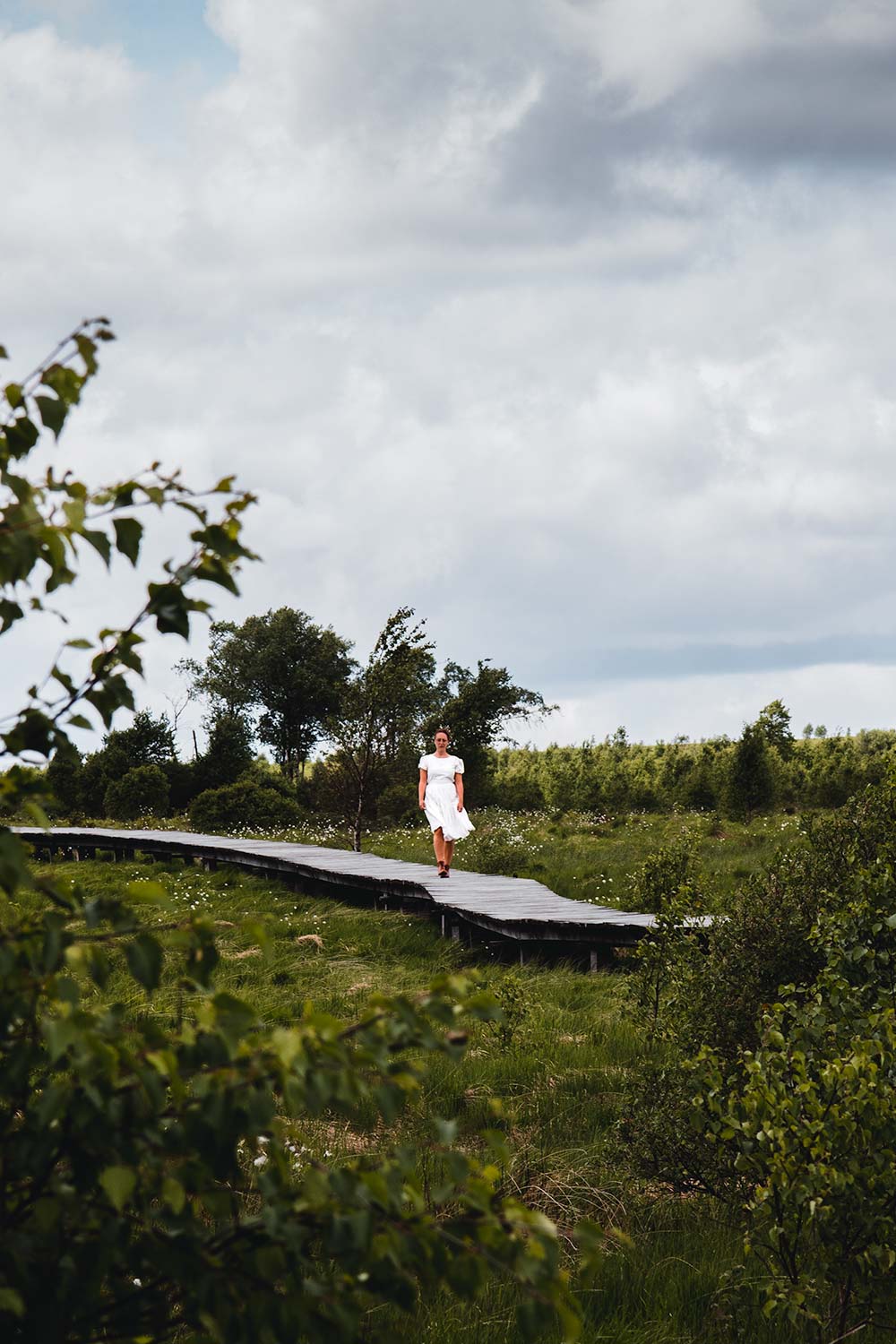 Thanks to 'Le Chant Des Etoiles' and its fairytale setting near the Belgian High Fens, we rediscovered the fascination we had as a kid to look up and explore the sky above. We'll never stop chasing the starlight again!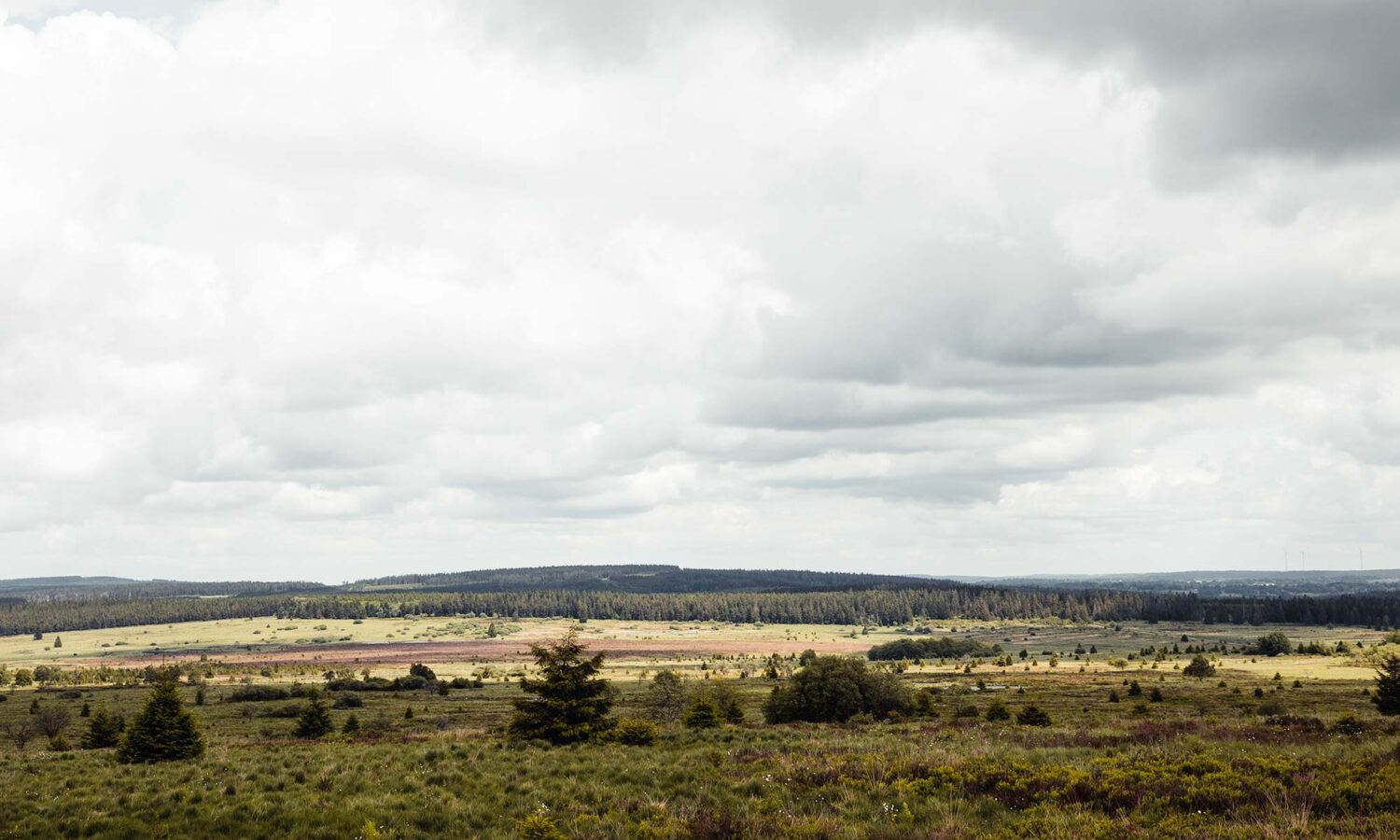 After saying goodbye from what has to be the Ardennes' cutest cocoon, we headed out for a firm walk in the High Fens, famous for its woodlands and moors. A landscape where every season and every weather condition adds new exciting layers to your hiking experience. The High Fens are also home to 'Le Signal De Botrange'. At 694m above sea level it stretches skywards as the highest point of Belgium, The Netherlands and Luxembourg (known as the Benelux-region) all together. We opted to walk from Signal De Botrange towards Baraque Michel, an inn which was founded in the first part of the 19th century (around 1811-1813) also serving as a refuge back in the days: during foggy weather conditions a bell was sounded here, hence saving the life of many strayed travellers in the 19th century.
Winding wooden decking paths lead you over and through the moors, each time again bringing you to one of the many woodlands scattered throughout the High Fens region. In these forests, the lush green ferns and moss only make way for conifers competing with each other to be closest to the sun. You can simply keep staring into the depth of those forests, seeing its green-black-brown color palette whilst hearing their typical sounds, an eclectic go-together of birds singing and wind blowing through the bushes. The scenery here has something ungraspable and addictive at the same time.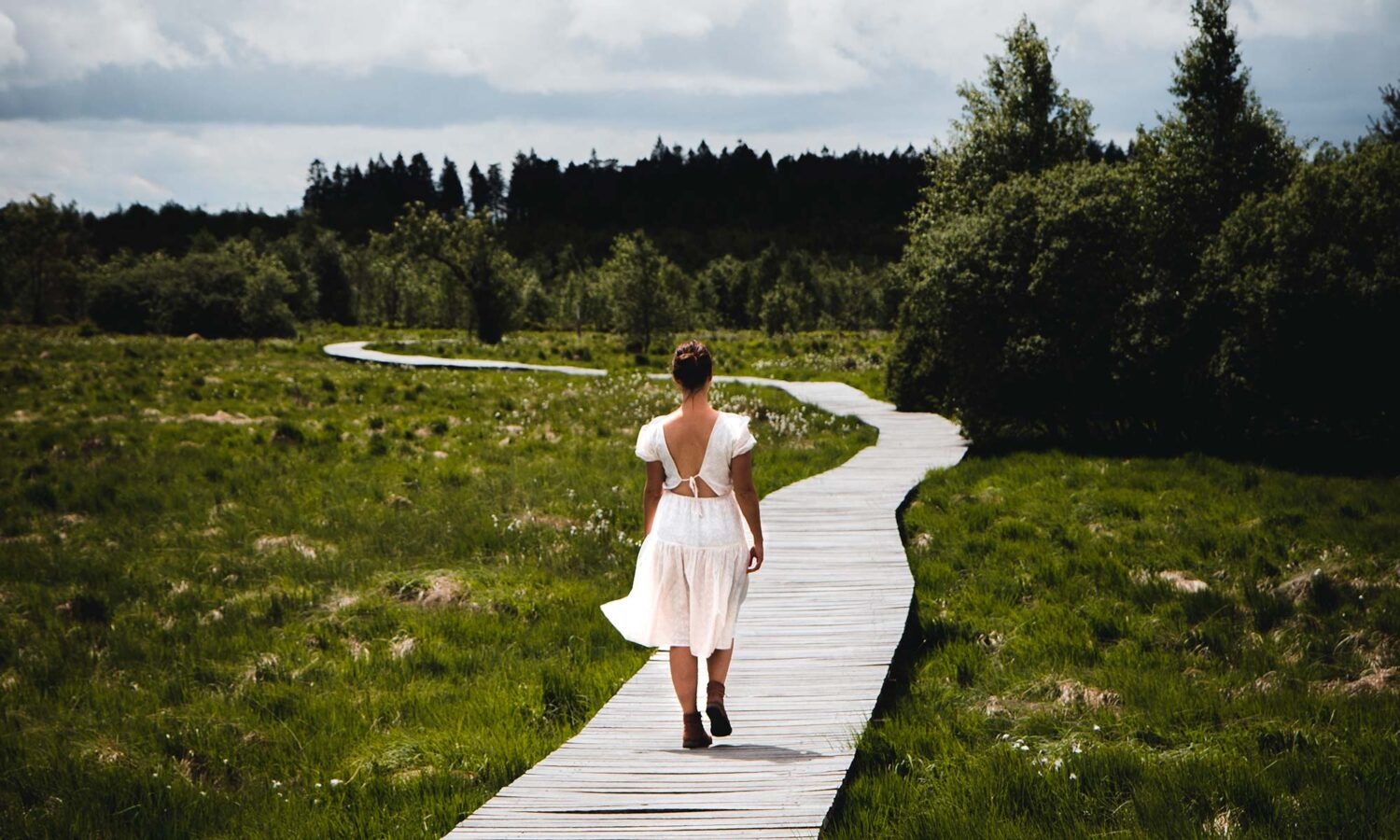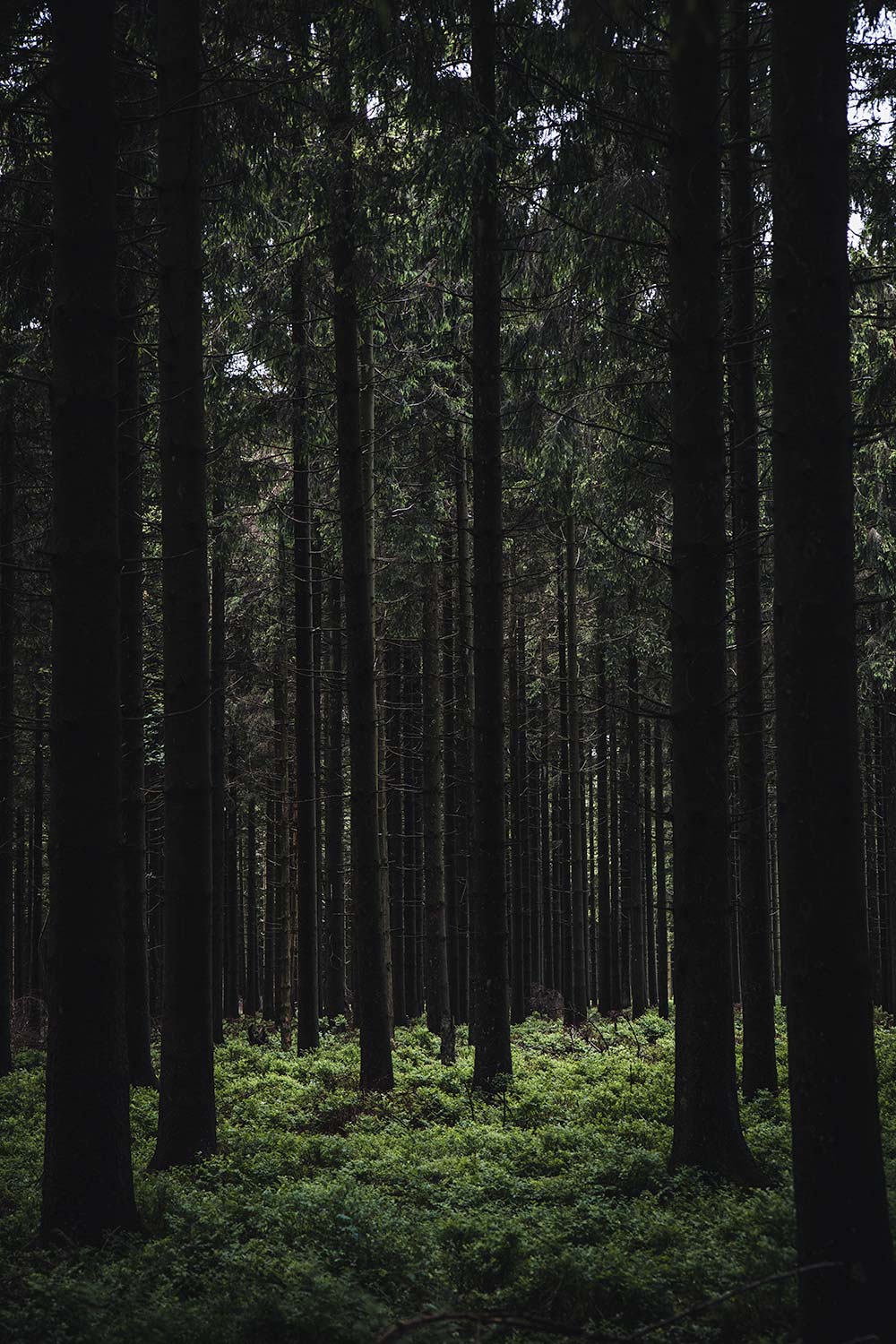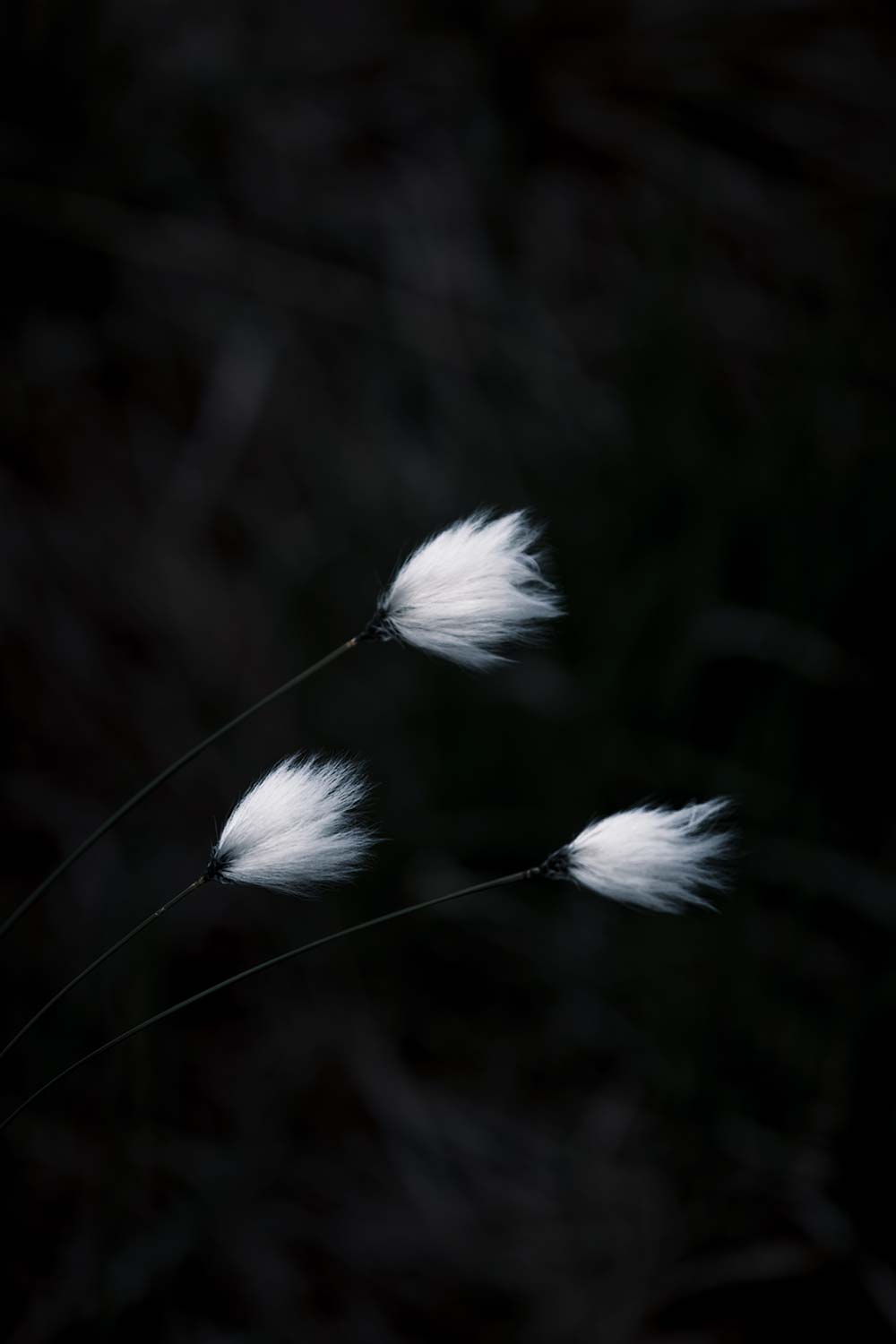 The saying 'a picture says more than a thousand words' simply doesn't hold for the nature encountered in the eastern part of Belgium. You need to go out there and experience it for yourself. Hear, feel and see it to understand it. These mysterious moors and woodlands have a sense of secrecy hanging around them which makes discovering this region even more exciting.
-Our favorite walk: Plezierenwandeling 12-

Distance: 8,7 km

Duration: 2h - 2h30

Elevation: 73 m

Signage: blue rectangle, blueberry logo (dogs not allowed)

Parking: Large car park at the Signal de Botrange or a smaller car park at Mont Rigi

Map of the hike: here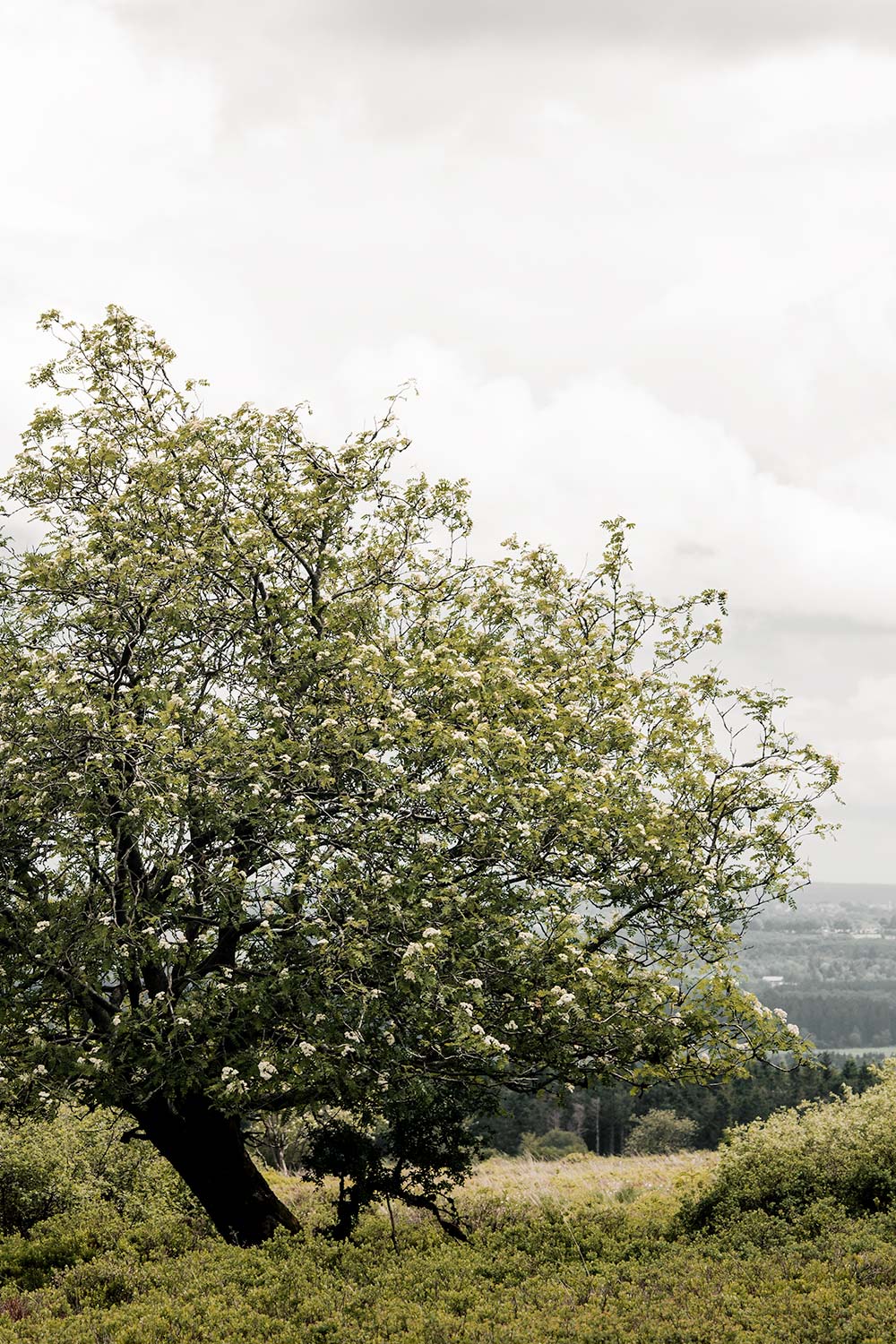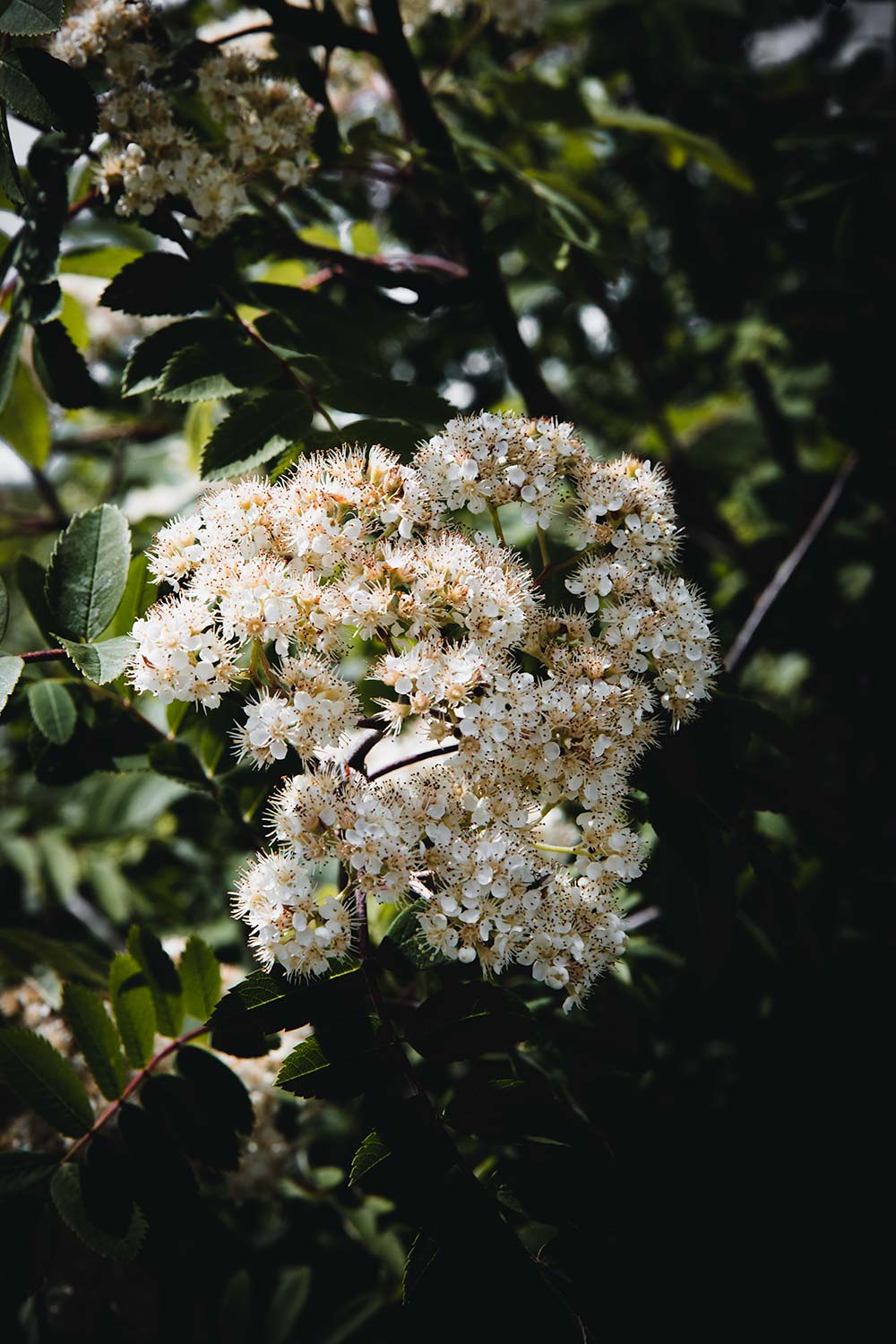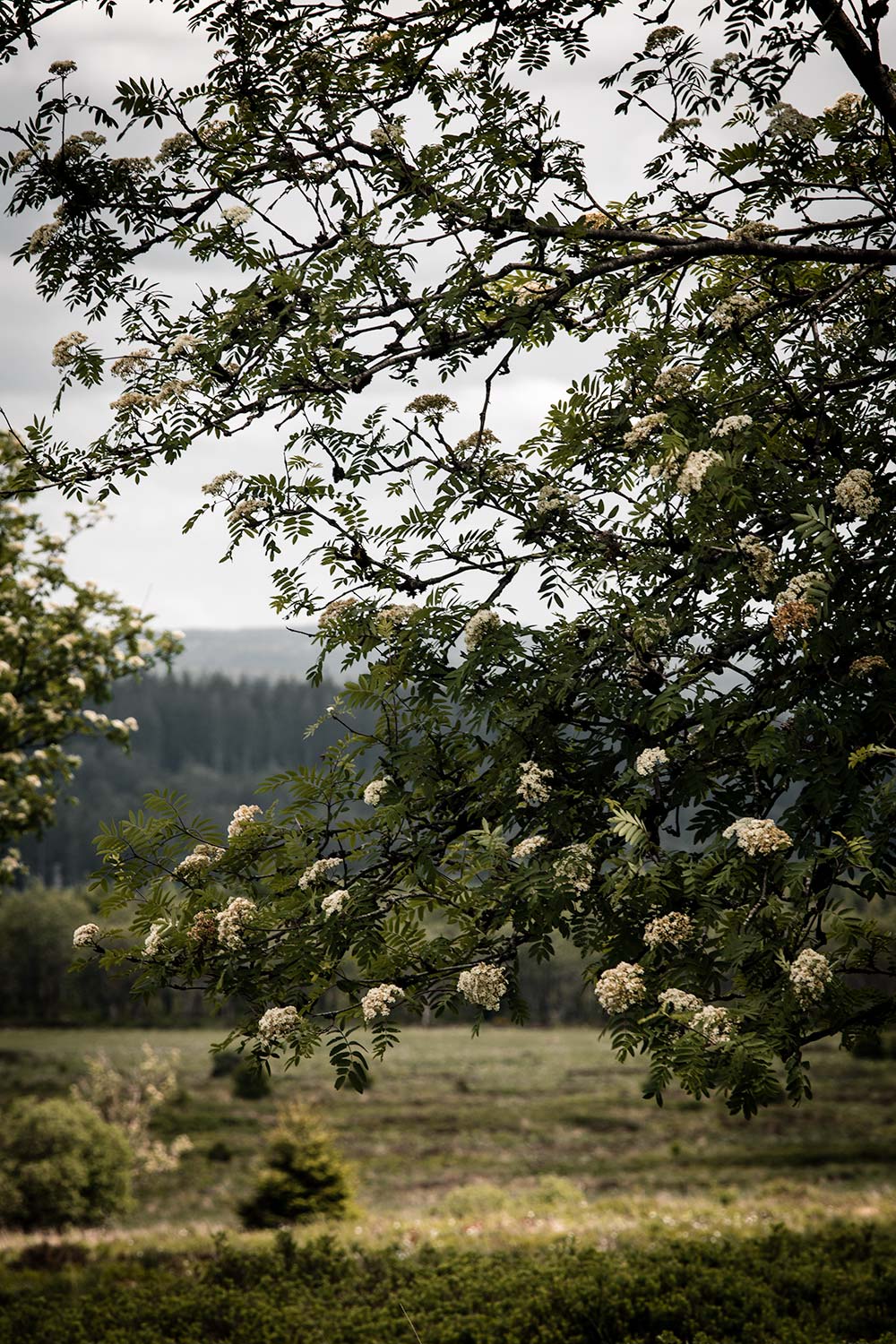 A romantic escape: wellness for body and soul
'Le Chant Des Etoiles' is an experience to never forget: becoming one with your environment, in perfect harmony with nature. And as icing on the cake, it also offers plenty of relaxation options: the cabin comes with a luxurious wellness accommodation, only a few meters walking from your main cocoon. Sauna, hammam, a large bathtub, and showers (including an outdoor one) are all at your disposal.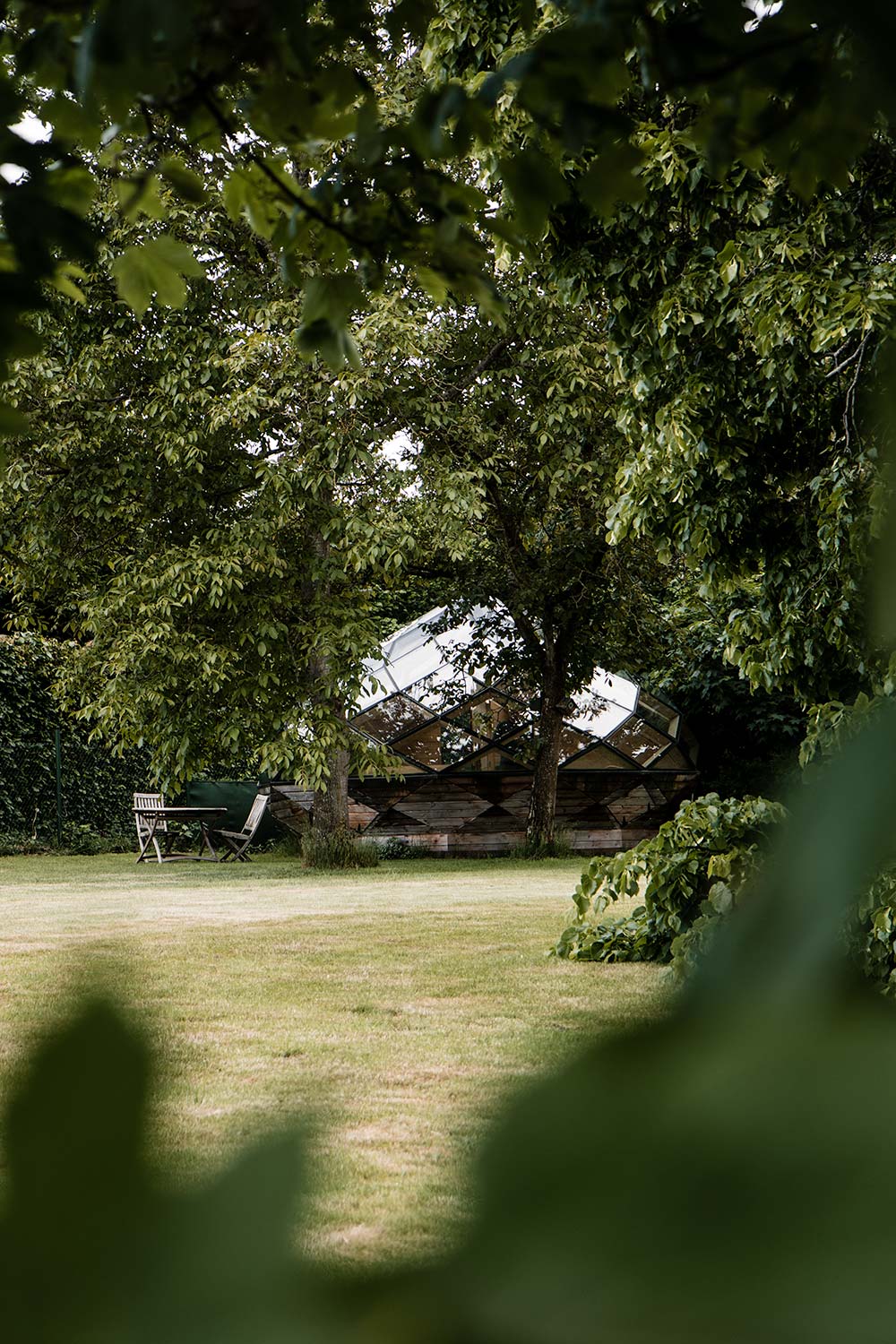 For a top-notch romantic escape, the fridge in your cocoon is stocked with wine and some fine bubbly booze. You know... just in case the steam bath and twinkling stars aren't enough to get your mojo on.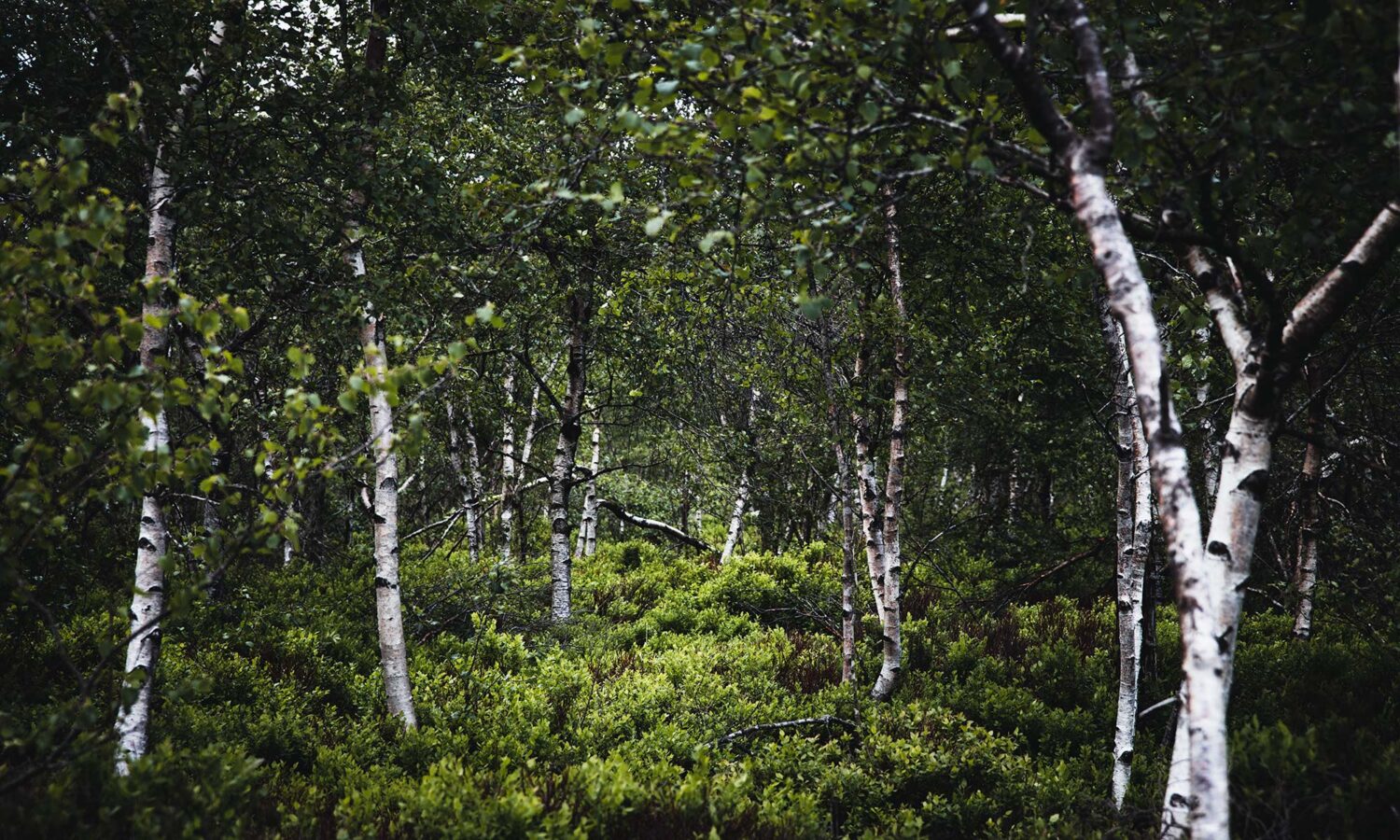 What to take with you on this romantic escape?
Everything is provided on-site so that you can simply relax during your romantic getaway. Slippers, towels, sheets, and a stocked fridge are at your disposal. Water, coffee, and tea are complimentary, the mini bar of course is not.

Our only advice is for you to bring some luxurious pajamas and a night mask if you are likely to wake up at the first glimpses of sunshine. The cocoon is created to offer you the best views of the sky and embrace you with the beautiful green blanket of nature. Curtains are thus not present.
Things to do near Le Chant des Etoiles
Located 30min from the cocoon lie the High Fens, a picture-perfect nature domain with wooden decks guiding you through the moors.

Only 5min from your cocoon you can stroll through the Domaine de Berinzenne, a smaller park but a delicious foretaste for a more thorough trip to the High Fens.

Spend a relaxing day at one of the many spas in the region. The city of Spa is synonymous with bathing in its thermal waters. So why not plan an afternoon at the thermal baths?

Like many spa resorts throughout Europe, Spa has an architecture that is characteristic of the bathing boom. The city is peppered with magnificent mansions and other pleasure houses. Pick up a map at the tourism office and go on a self-guided architecture walk!
CLICK HERE FOR PRICES & AVAILABILITY AT "CHANT DES ETOILES"
Visiting Le Chant des Etoiles and the High Fens is an absolute must if you're looking for a romantic, immersive nature escape. Nature calls. Are you ready to dance among the stars?
---
A big thank you to Wallonië België Tourisme and each individual operator who hosted us during our stay at Le Chant des Etoiles and the High Fens. As always, all words and opinions are our own.