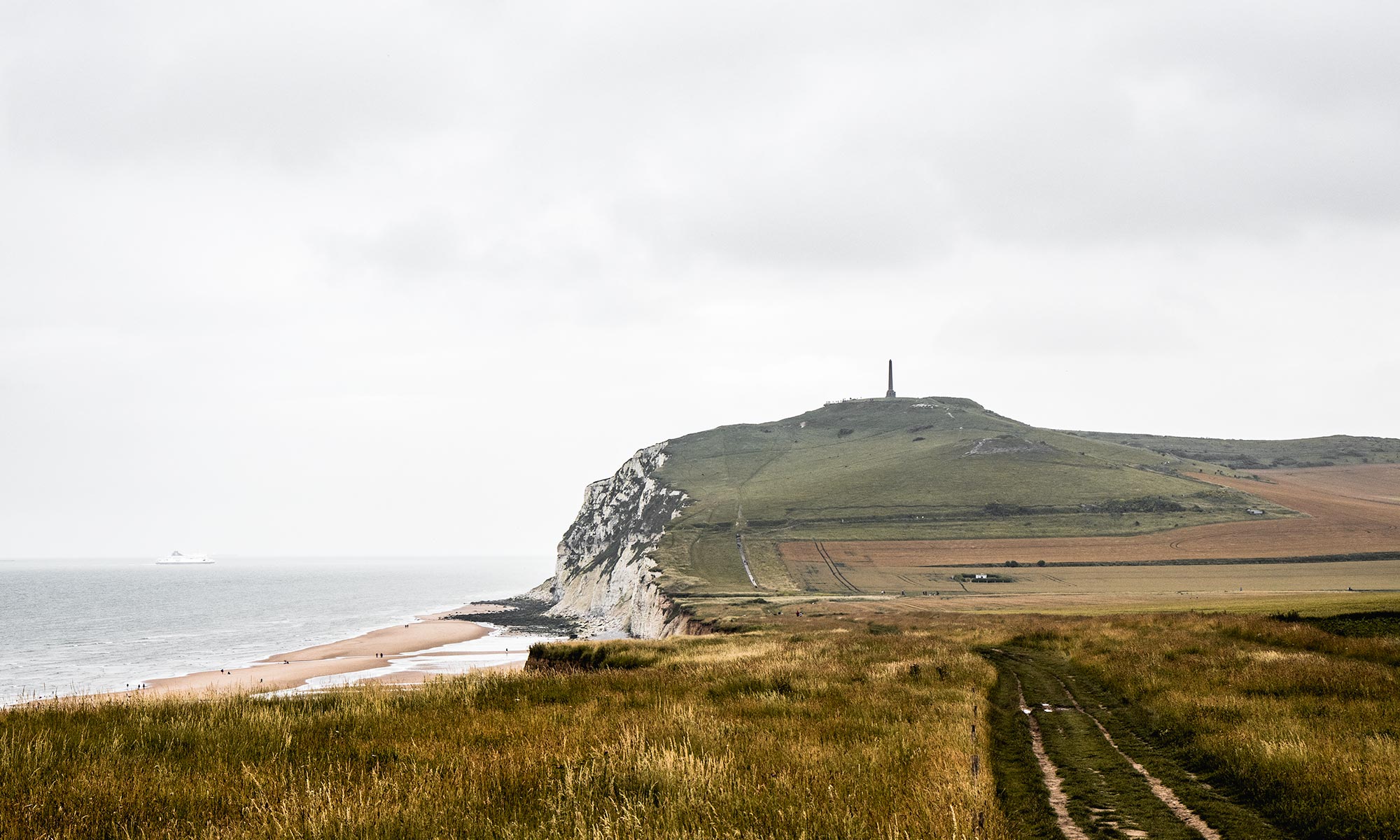 Facing England, the Opal Coast stands proudly parallel to the North Sea. Its northerly location is perfect for protecting it from the big tourist crowds and adding drama to the skies with its often unpredictable weather.
And that's exactly what makes it so charming. The Opal Coast manages to seduce anyone willing to put up with its fickle natural elements. From Belle Epoque seaside resorts to sleepy fishing villages, from white chalk cliffs and grassy plains to dunes and moorland paths. The Opal Coast never ceases to amaze. It can be reached in less than 4 hours from the UK, Belgium and the rest of France. We are convinced that the Opal Coast - and the Les Deux Capssite - is the perfect place for a relaxing weekend in the countryside!
---
You have been convinced that the Pas-de-Calais and the Côte d'Opale are not all cold and rain, and you are planning a weekend there? Then you have come to the right place, because this little corner of France is absolutely stunning!
Wide beaches, steep cliffs, charming seaside resorts and a sloping hinterland. These are the ingredients for a holiday on the Opal Coast. One of our favorite pieces of France! Would you like to discover the beautiful sights of this northern French coastal region? Let us introduce you to this magical corner, perfect for a weekend in nature!
Where is the Opal Coast, France?
Never heard of the Opal Coast? That's not surprising, because this northern French coastal region is not very well known to the general public. Although the Côte d'Opale is right on the border with Belgium (nice and close), the region is much less well known than its southern neighbour Normandy. Most seaside resorts are therefore relatively quiet all year round.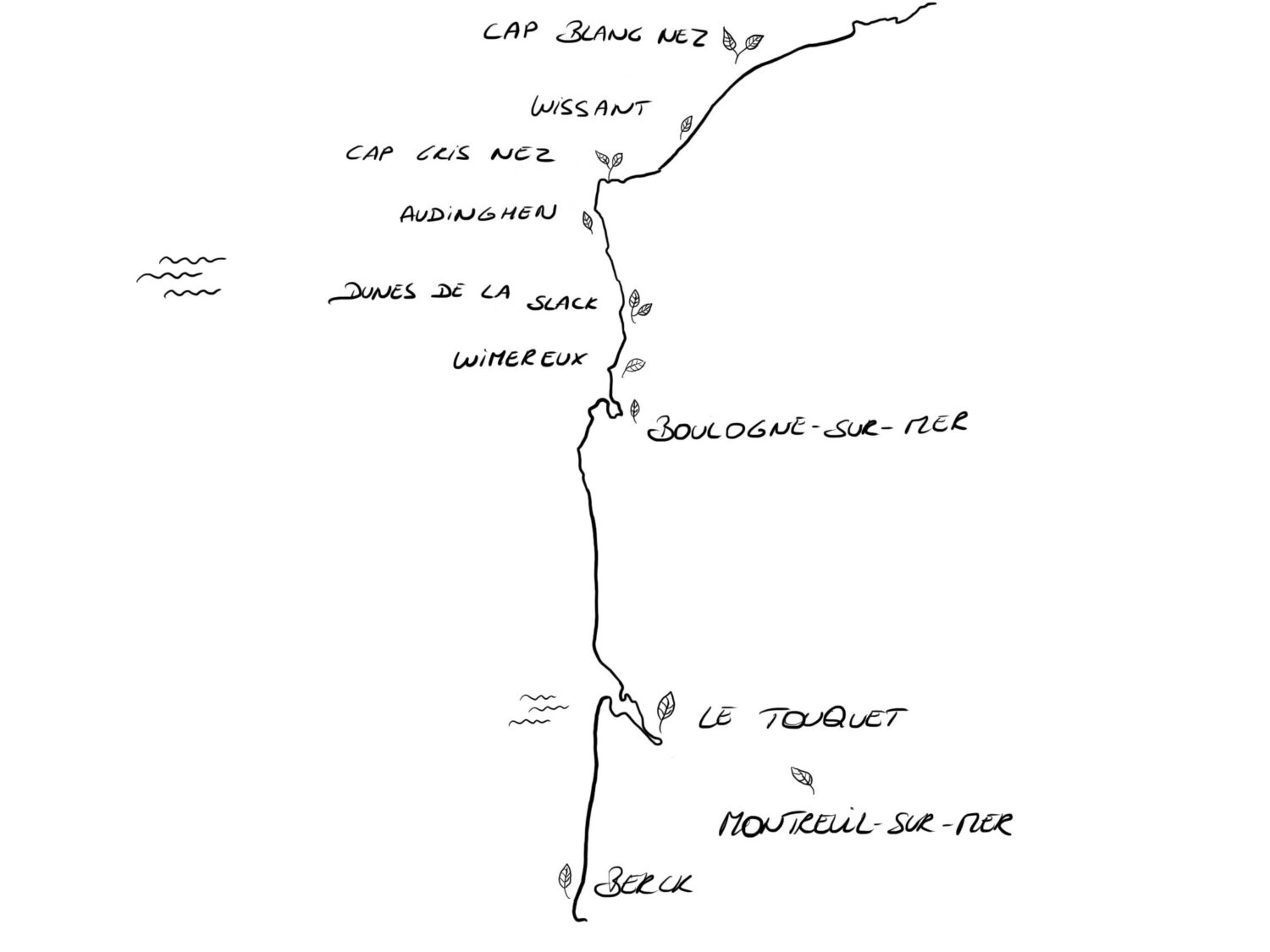 The Opal Coast is located on the North Sea coast in the department of Nord-Pas-de-Calais and stretches from Calais to Berck-sur-Mer. The region is characterised by a special history, charismatic fishing villages, unspoilt beaches and a hilly landscape. Truly a paradise for hikers! What you should not miss in the region are Les Deux-Caps. In other words, the two capes of Cap Blanc-Nez and Cap Gris-Nez. These spectacular chalk cliffs are the highlight of the region!
How to spend a weekend on the Opal Coast, France?
A weekend on the Opal Coast is best spend as an active weekend or as part of a larger road trip through Hauts-de-France or Normandy. The Opal Coast is known for its natural sights, thus you'll be spending a lot of time outdoor, hiking or enjoying the beaches. Having a car at your disposal increases flexibility, as you'll be dependent of the tides most of the time.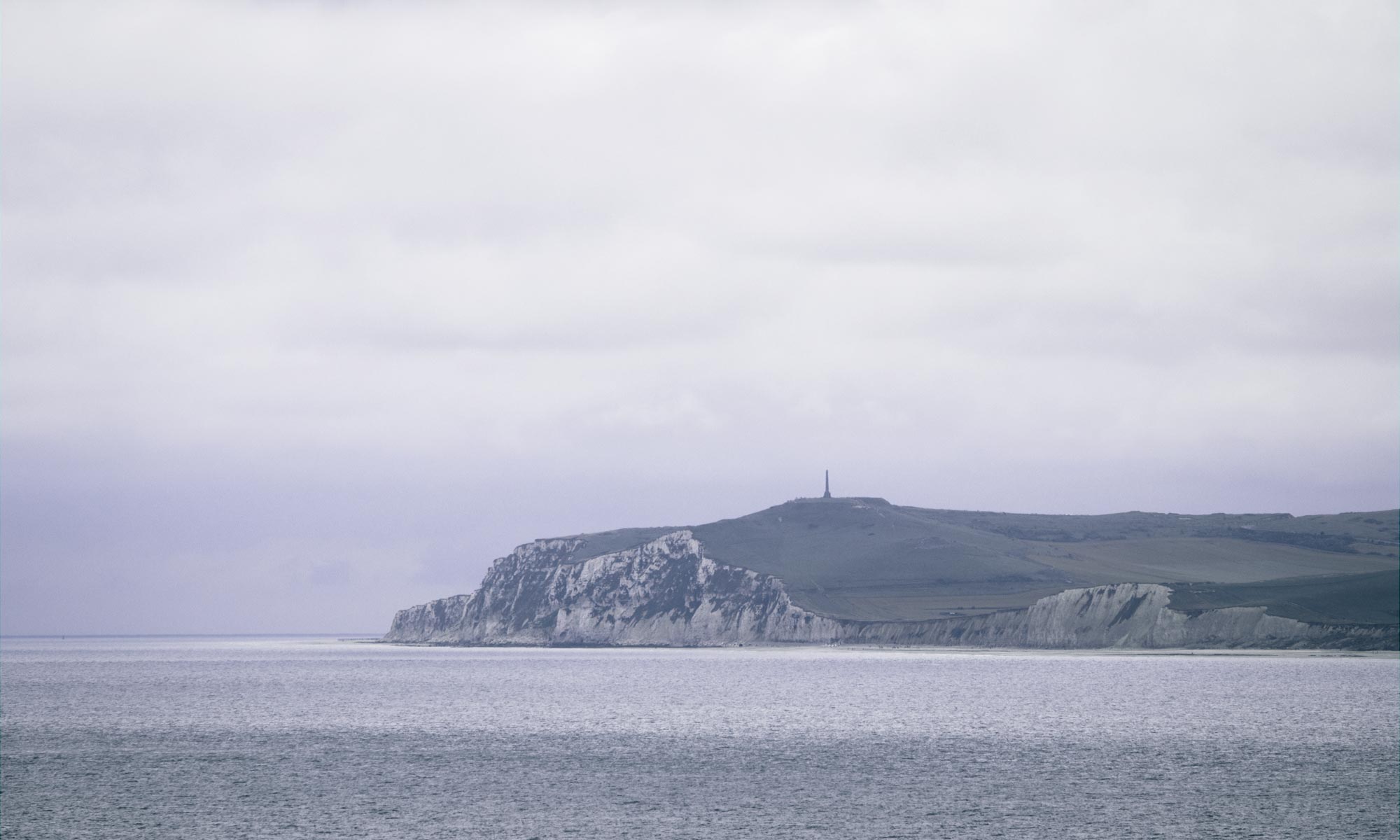 Opal Coast weekend itinerary
Saturday
10h: Walking up Cap Blanc-Nez
If the Opal Coast is a kingdom full of fantastic natural landscapes, than Caps Blanc-Nez and Gris-Nez are its crown jewels. These two coastal cliffs, located about ten kilometers apart, are classified as "Grand Site de France", just like the Bay of Mont Saint-Michel and the Gorges du Verdon. Cap Blanc-Nez is undoubtedly the more impressive of the two, with its chalk cliffs over 130 metres high, dominated by an obelisk that pays tribute to the soldiers of the First World War.
If you are short on time, we definitely recommend prioritizing Cap Blanc-Nez on your itinerary to the Opal Coast. Depending on the tide, you will start or end your visit on the beach. With a height of 134 metres, it is a lot higher than Cap Gris-Nez and also from the beach, the chalk cliffs are a lot more impressive. As the Caps are tidal, the beach will not be accessible at high tide, as the water will then reach the cliffs. So pay attention to the tides before you head out. If you are on the beach at low tide, keep an eye on the rising water level as you do not want to be trapped by the tide.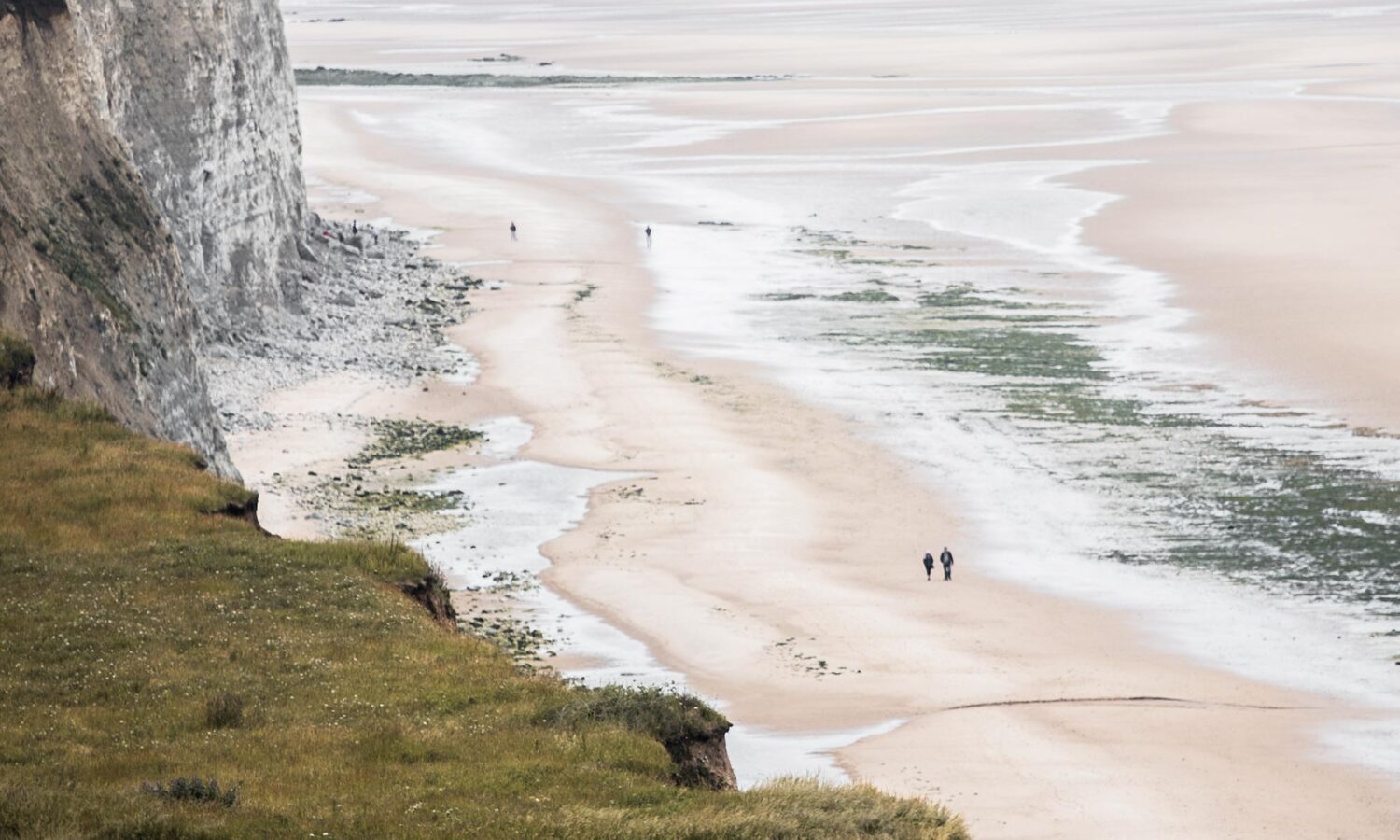 People with reduced mobility can visit the cape from the parking at the top of thPeople with reduced mobility can visit the Cape from the car park at the top of the Cape (Parking Cap Blanc-Nez). However, we recommend leaving the car in the village of Escalles (at Parking Kaap Blankenes) and walking up to the top of the cape from there. As the tide was out when we arrived, we went first to Cap Blanc-Nez beach. If you venture there, you can appreciate the cliffs below, a landscape just as breathtaking as from above.
Not far from the parking lot, a narrow path winds up the cape. Information boards along the Rue de la Mer -leading from the parking lot to Cap Blanc-Nez beach- list several trails of varying lengths. On a trip to Cap Blanc-Nez, a walk in and around this beautiful area is almost mandatory. Because apart from the beautiful view you have of the sea from the cape, it is also worth exploring the surroundings on foot. The view from the top of Cap Blanc-Nez is incredible. In the surrounding hills you will find craters caused by bombs from World War II and on a clear day you can clearly see the English coast from the top of Cap Blanc-Nez.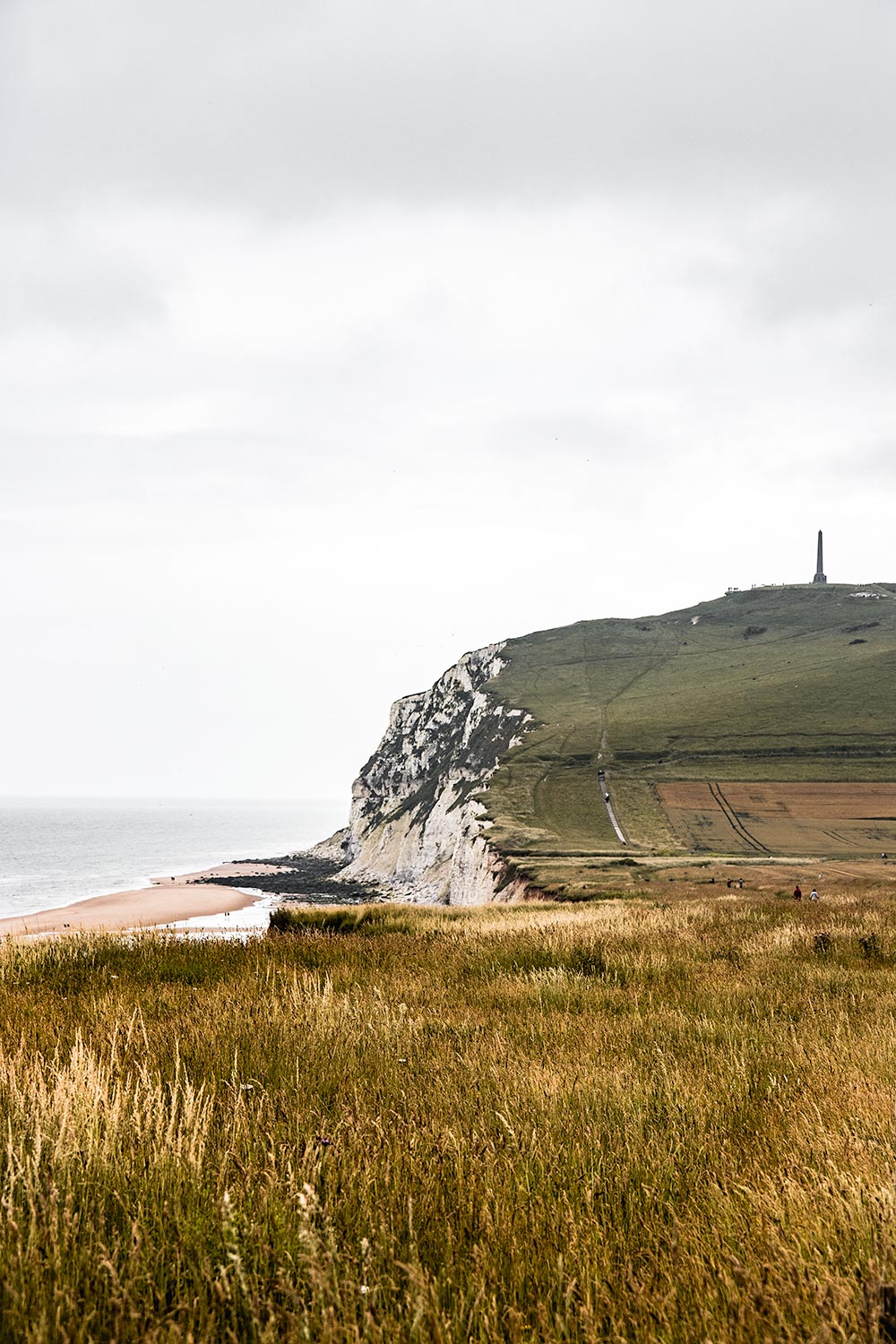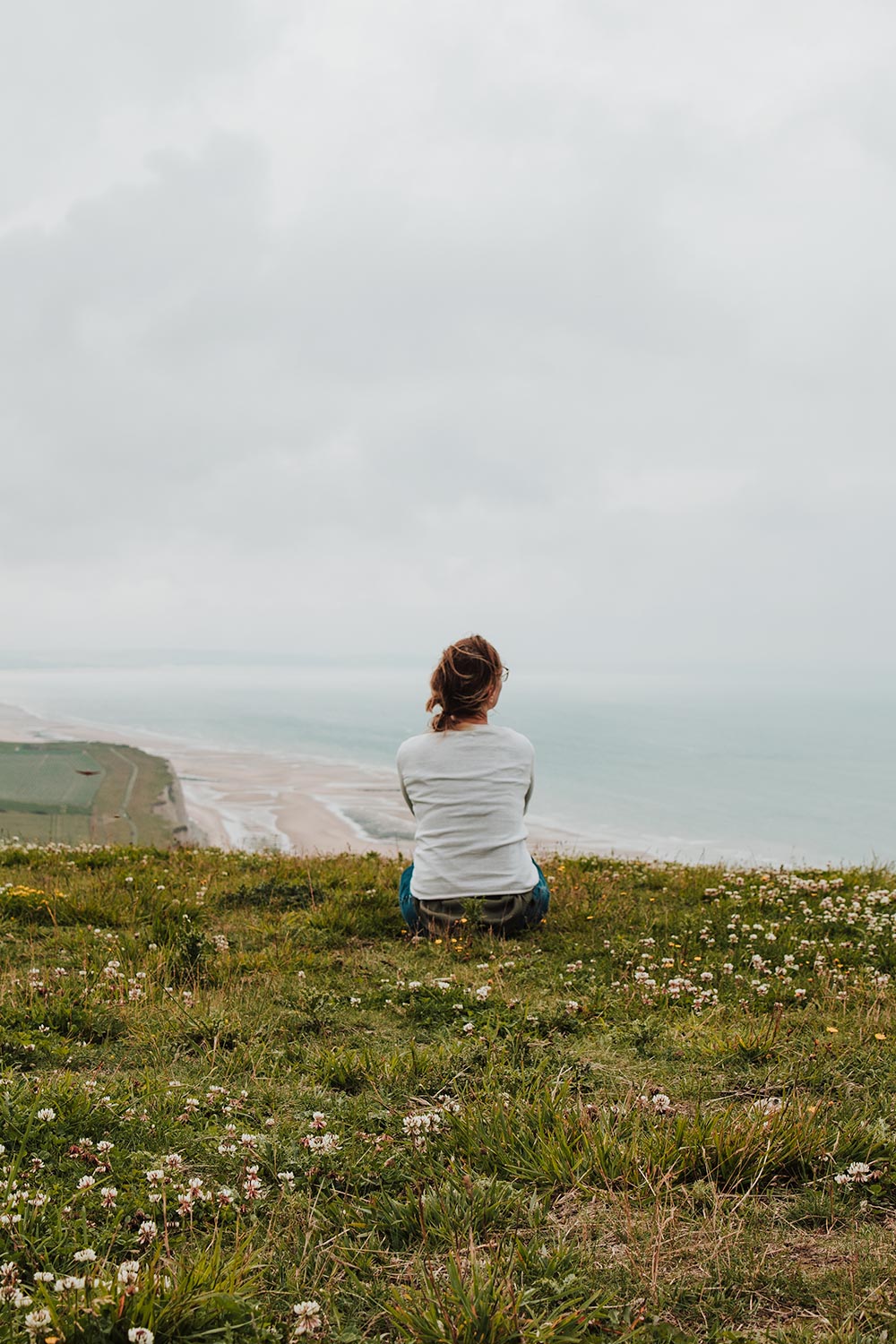 Evidently the headland, owing to its proximity to England, has been an excellent natural observation point since Roman times. Thanks to its brilliant white colour, due to the chalk from which it was formed, Cap Blanc-Nez has long served as a landmark for mariners. It also played a strategic role during both world wars. The Dover Patrol Monument, which stands proudly on the cliff, commemorates the effective cooperation of the Allied naval forces during WW1.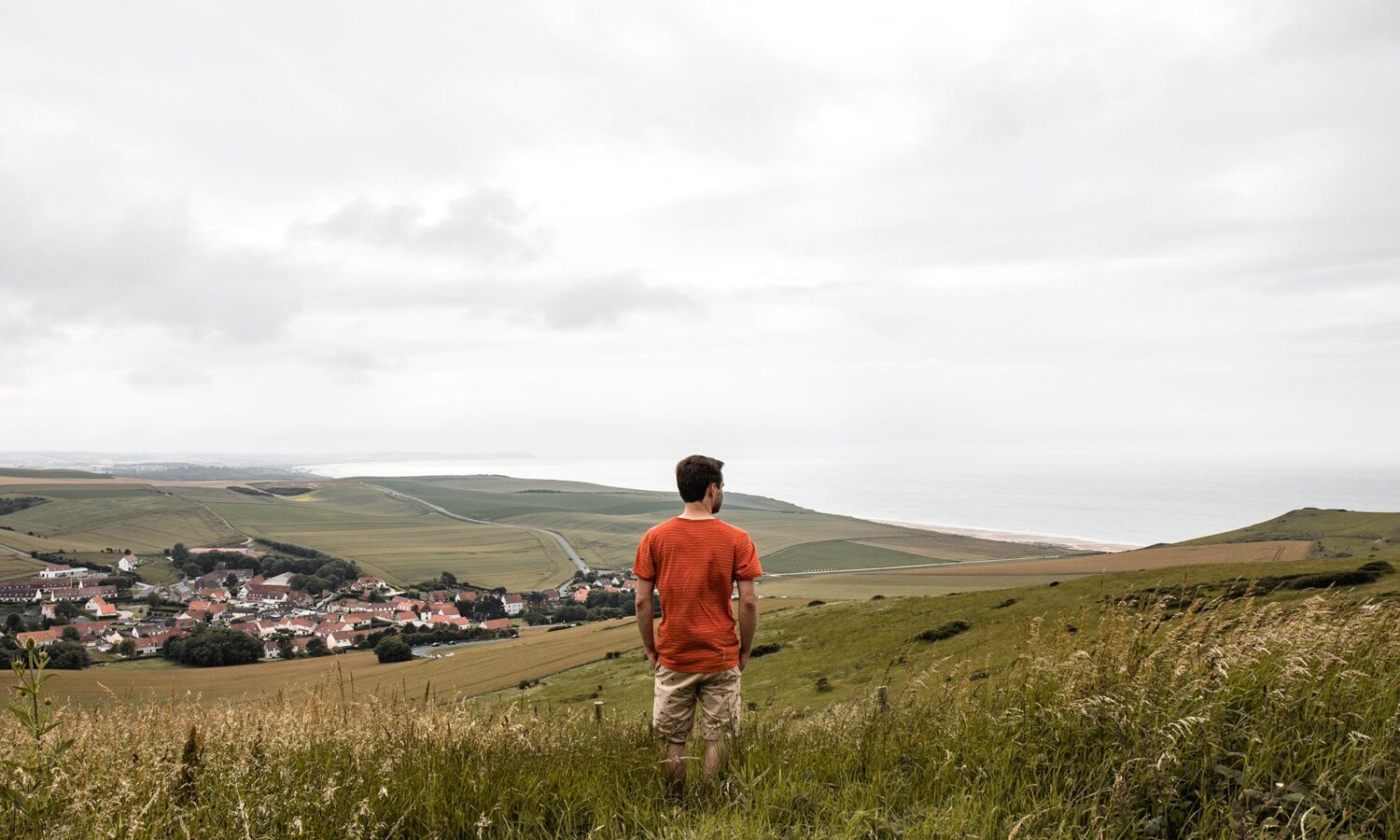 Hiking Cap Blanc Nez:

Parking | here. Signs pointing to Kaap Blankenes parking lot are clearly visible. Parking is free.

Hiking trail | We hiked Les Balcons d'Escalles which is a 7,8 km roundtrip hike and took us about 2h
If you want to visit both Cap Blanc Nez and Cap Gris Nez in one day, you can visit both sites by car or you can hike from Cap Blanc Nez to Cap Gris Nez. In the Grand Site des deux Caps nature reserve, you can take a beautiful 16-kilometre walk between the Cap Blanc-Nez and the Cap Gris-Nez. There is a footpath that goes from the top of the cape across the beach to the other top.
12h: Lunch with a view of England
In the afternoon we set out for lunch in the nearby seaside town of Wissant. If you go to lunch in France, you should make sure to get a table before 2 p.m. in the afternoon, because between 2 p.m. and dinner most restaurants are closed. I enjoyed the catch of the day for lunch because since we were so close to the sea, it's impossible not to endulge in fresh seafood. In the surrounding villages you will find many seafood restaurants where you can get all kinds of fish and even oysters and lobster.
Wissant has been a fishing village for decades. Together with Audresselles, it is the last fishing village in France where fishing is still done by the traditional method with a wooden boat, the flobart. We were lucky enough to witness traditional fishing during our short stop in Wissant.
Hungry from all the activities? Here are some great lunch spots in Wissant: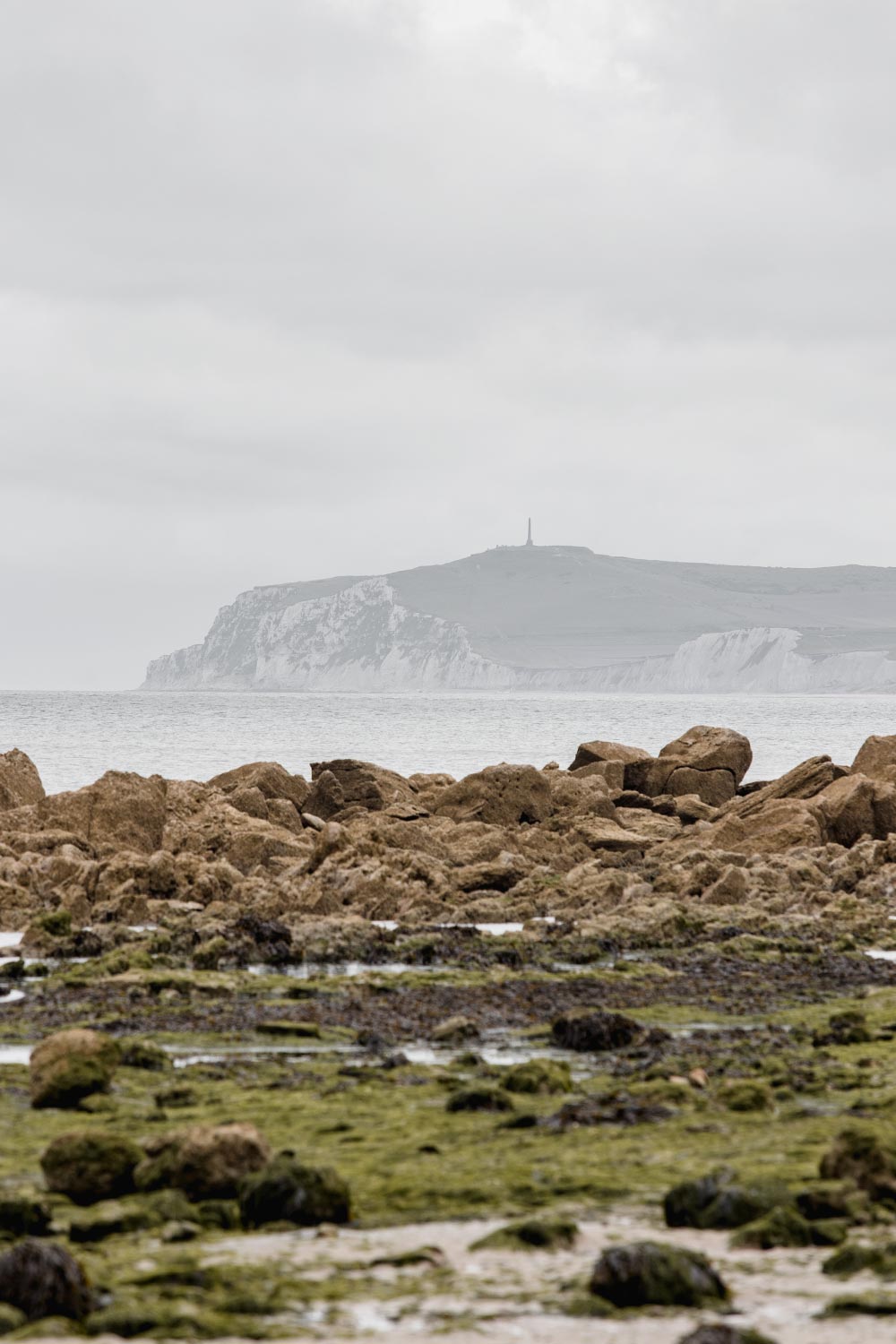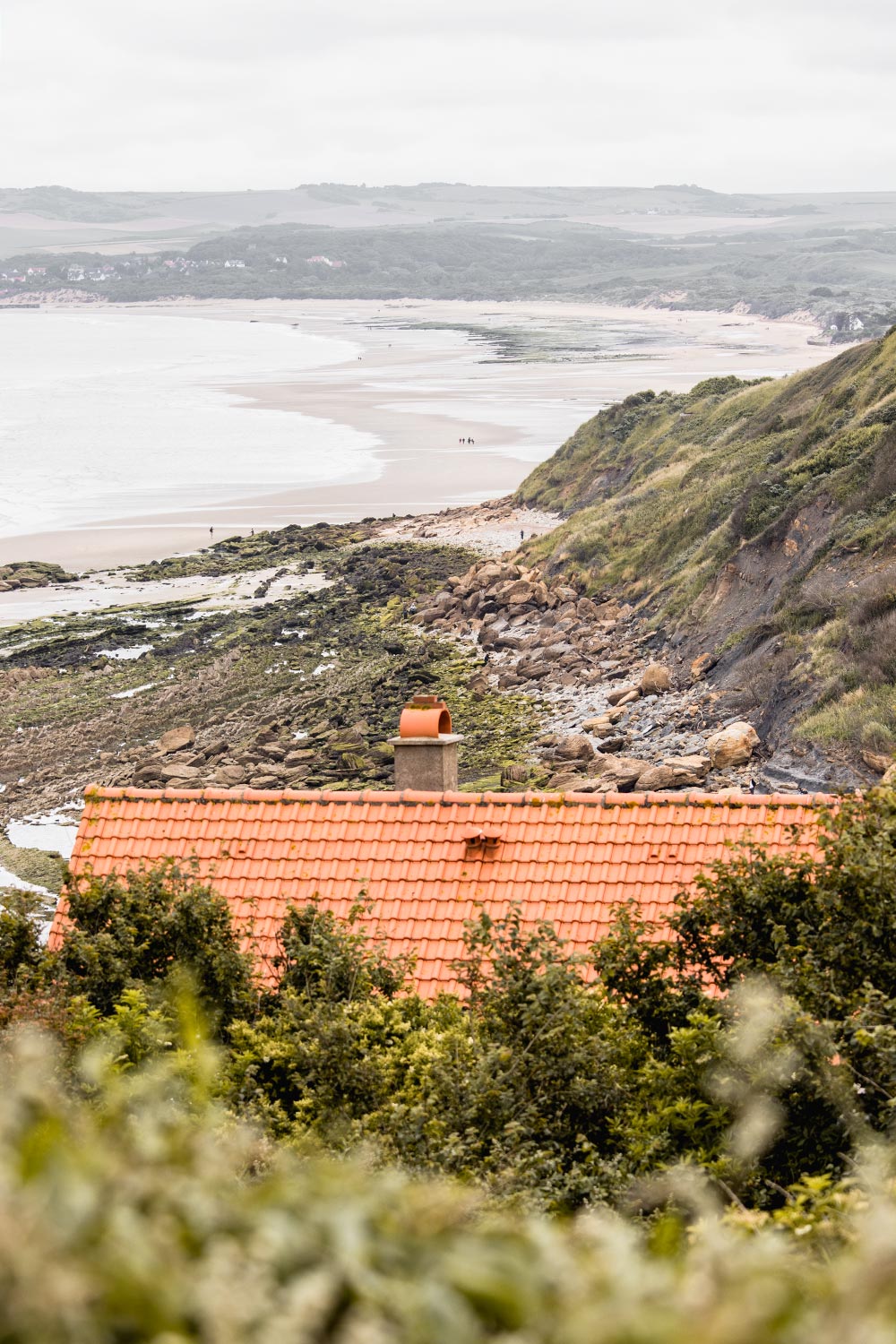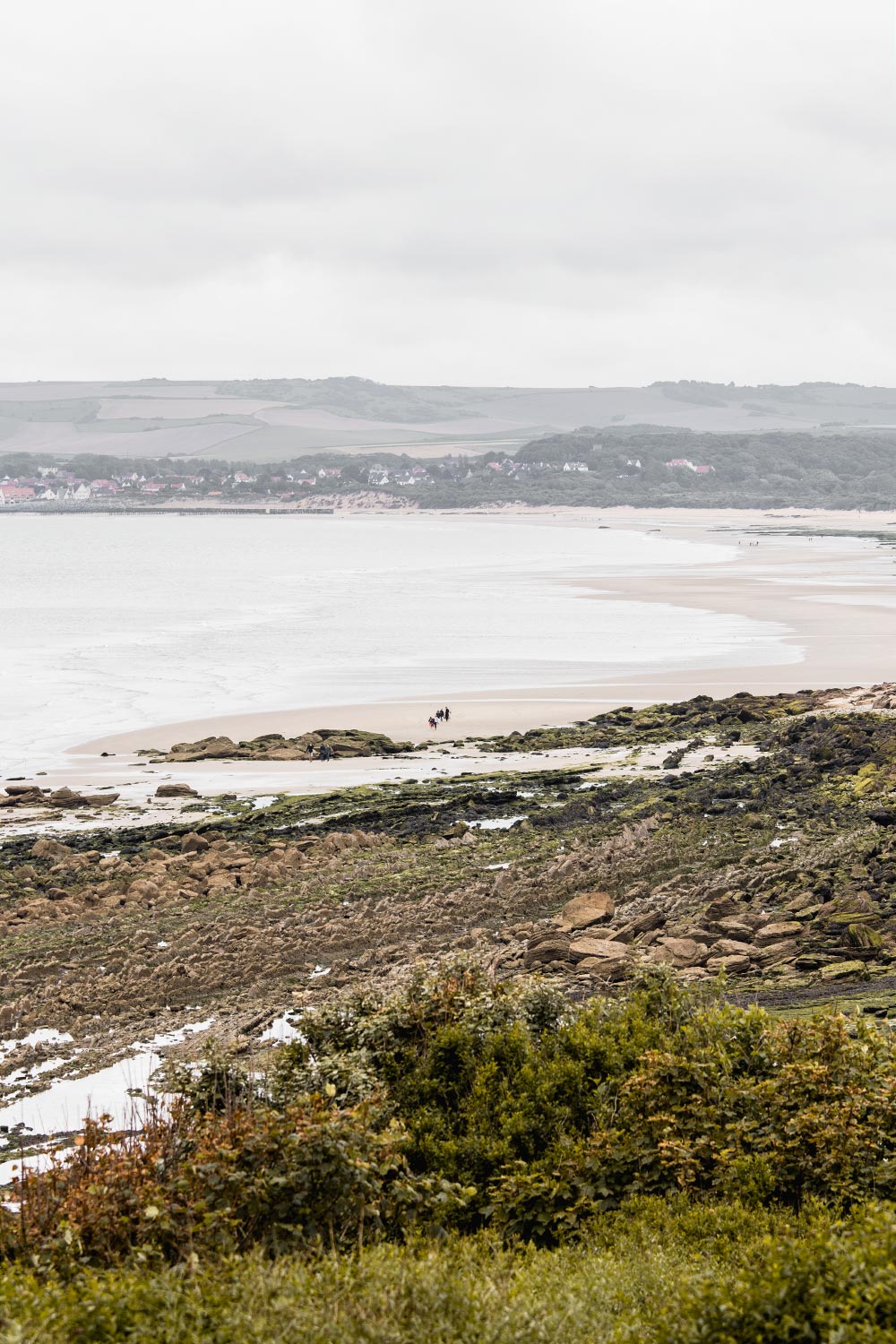 Overlooking the beach of Cap Gris-Nez, La Sirène restaurant -a few kilometers further south in the village of Audinghen- offers a postcard setting where time seems to have stood still. However, the kitchen is in full swing, especially in high season when foodies flock to have lunch in front of one of the most beautiful views in the region! In this landscape, with the English coastline visible on the horizon on sunny days, sometimes even a few seals turn up. Now that's a meal with a view! Make sure to call in advance to make reservations as this place fills up very quickly.
Lunch in Audinghen:

Location | here. 376, rue de la plage Cap-Gris-Nez , 62179 Audinghen

Opening hours | From April - August: 12h-14h and 19h30-21h (Tue-Sat), 12h-14h (Sun)
From September - March: 12h-14h and 19h30-21h (Sat), 12h-14h (Tue-Fri & Sun)

Contact | Tel : 03.21.32.95.97. or reservations through their contact form
14h: spotting seals at Cap Gris-Nez
If you liked the rugged feel of Cap Blanc-Nez, you might find the Cap Gris-Nez too developed, no longer wild enough. Everything is very organized, with balustraded walkways, signed viewpoints and even animal signed parking rows. Which is great for families or people with reduced mobility, but maybe less appealing for those looking for pristine nature spots.
Though less 'savage' than Cap Blanc-Nez, Cap Gris-Nez does have its perks. For one, the unique characteristic landscape! You can find egg-shaped rocks all along the coastline, that are hundreds of millions of years old and originate from the sea floor. It is not uncommon to find fossils such as ammonites, flints and coprolites along the coast. These fossils have been loosened by erosion and can sometimes simple be found laying among the rocks!
Sometimes the tide pushes up projectiles and other remnants of the Second World War. Despite the fact that these war materials are already more than half a century old, they can be life-threatening. They are only safe once a specialist has declared them unfit for use. Therefore, always leave them behind!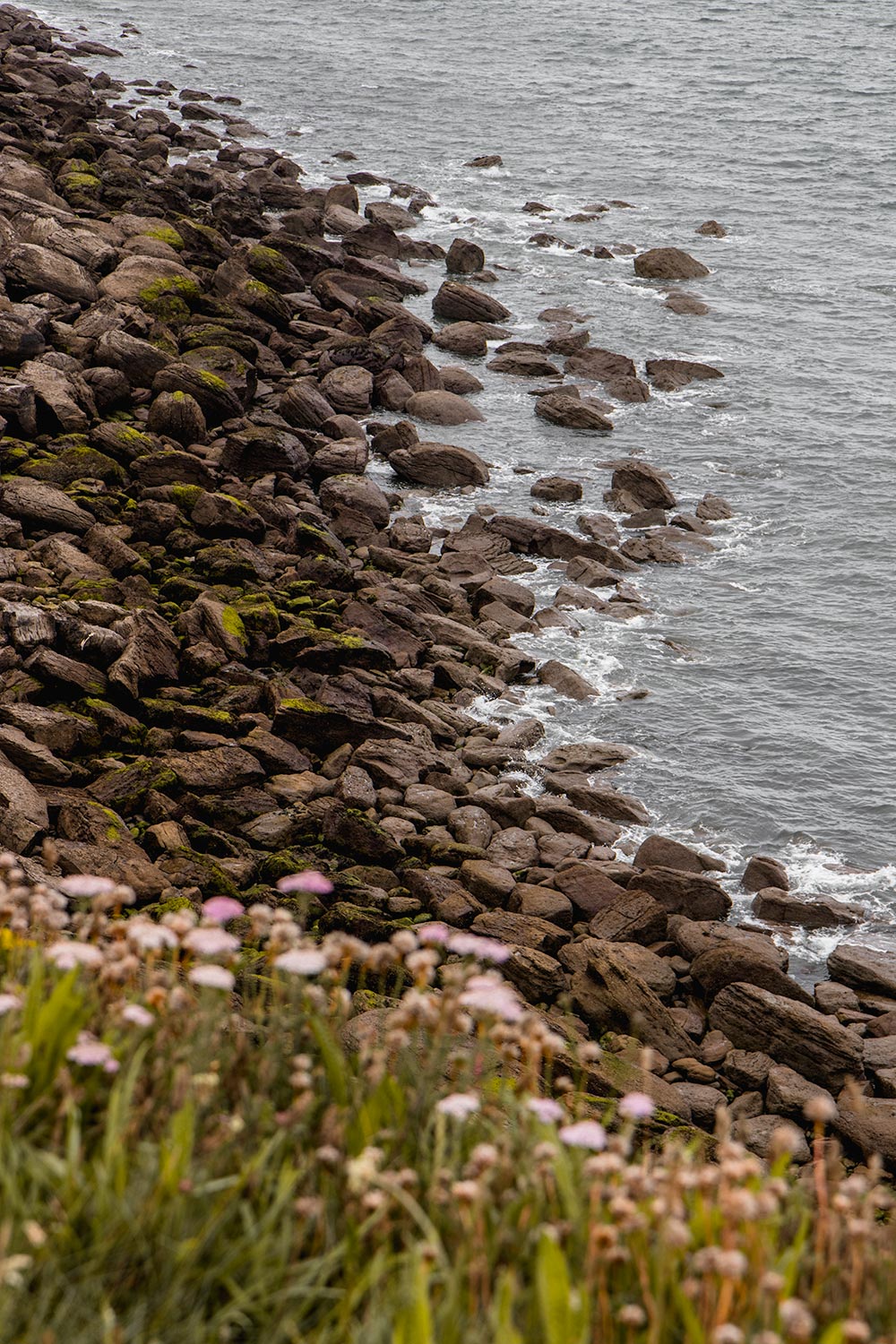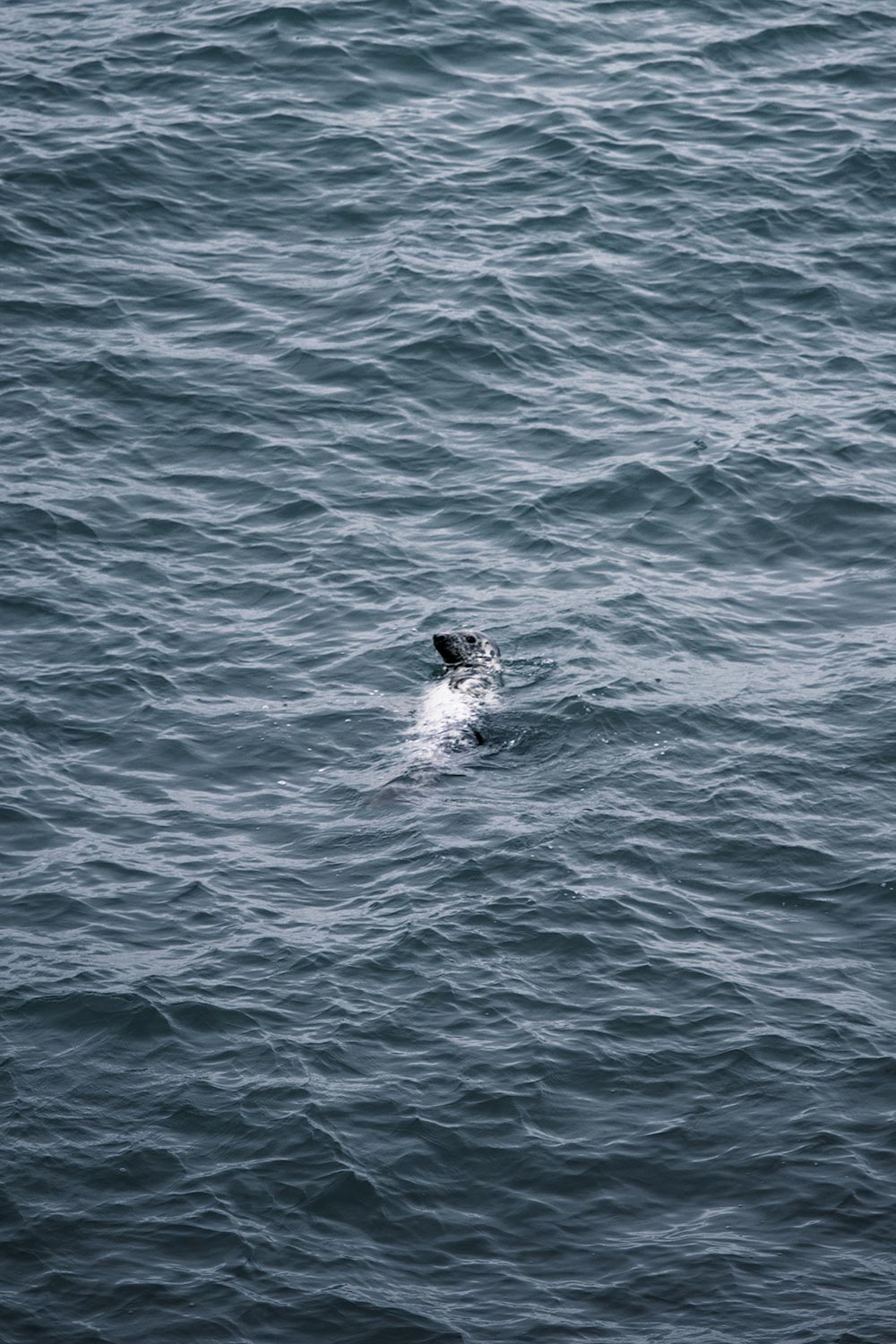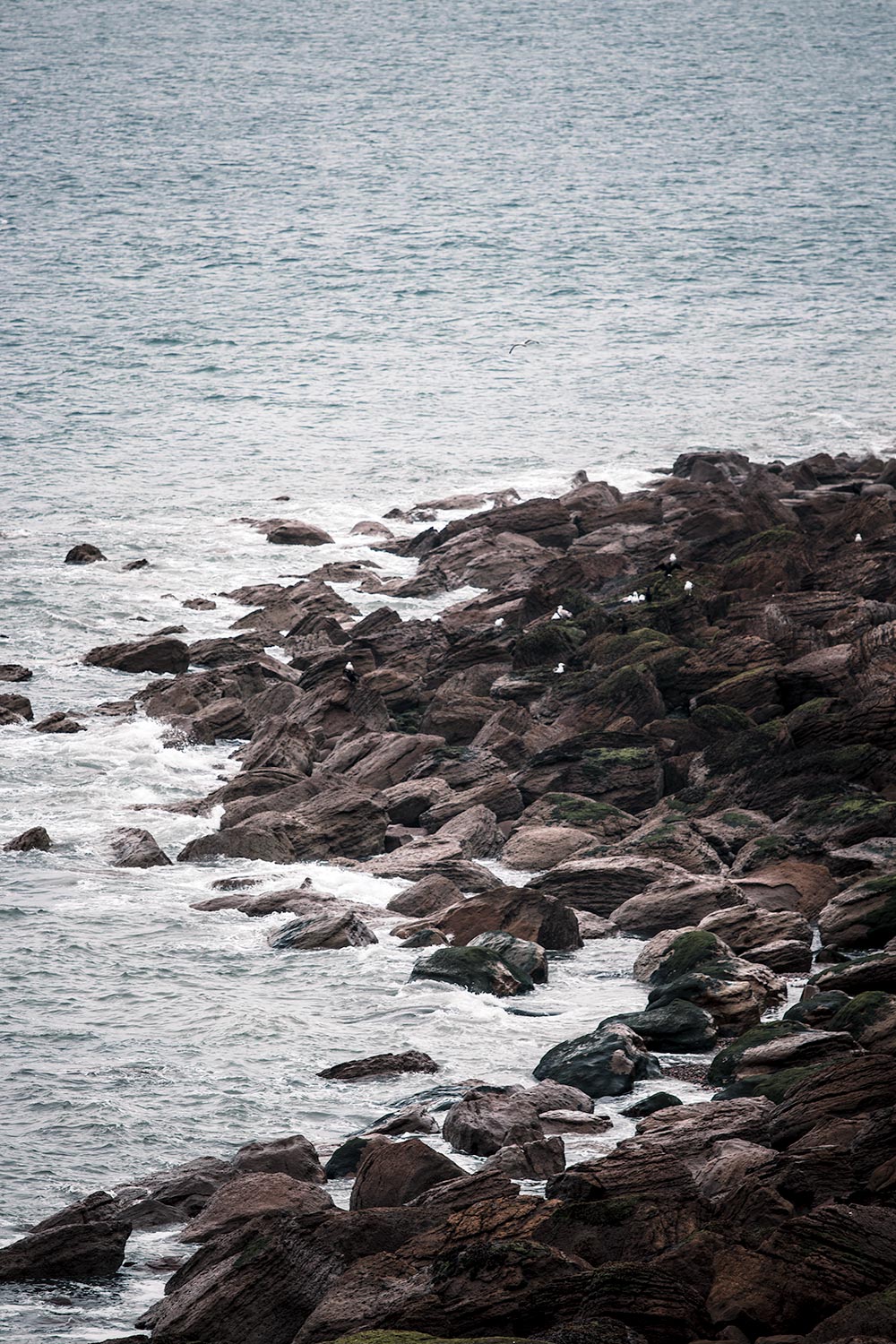 For two, it's an excellent place to spot seals! While walking along the coastline, we didn't only witness the typical boulders on the beach but spotted playful seals as well. There's something mesmerizing about seeing their little heads and fins bob in and out of the water. We didn't follow a dedicated route but just followed one of the many coastal paths along the cliffs until we got tired and turned back.
And finally, Cap Gris-Nez offers three different viewpoints over the sea and surrounding coastline! Due to the easiness of visiting Cap Gris-Nez, you can expect a bit more crowds than at Cap Blanc-Nez. As for all famous sites in France, like the famous Mont-Saint-Michel, try to visit Les Deux Caps during low or shoulder-season to have a peaceful experience without the crowds.
16h: Discovering Wimereux, the oldest seaside resort on the Opal Coast
A short 20min drive south takes us to the picture perfect seaside resort of Wimereux. Created during the Second Empire, Wimereux is the oldest seaside resort on the Opal Coast, and the most charming seaside resort on the Opal Coast - in our humble opinion of course. The Belle Epoque villas are a real delight and brighten up the coast with their vivid colors. The large pedestrian promenade is super inviting to stroll along the beach and its pretty blue and white bathing cabanas. The sea front promenade known as the 'Digue' has many restaurants overlooking the sea and is a lovely place for an afternoon or evening promenade.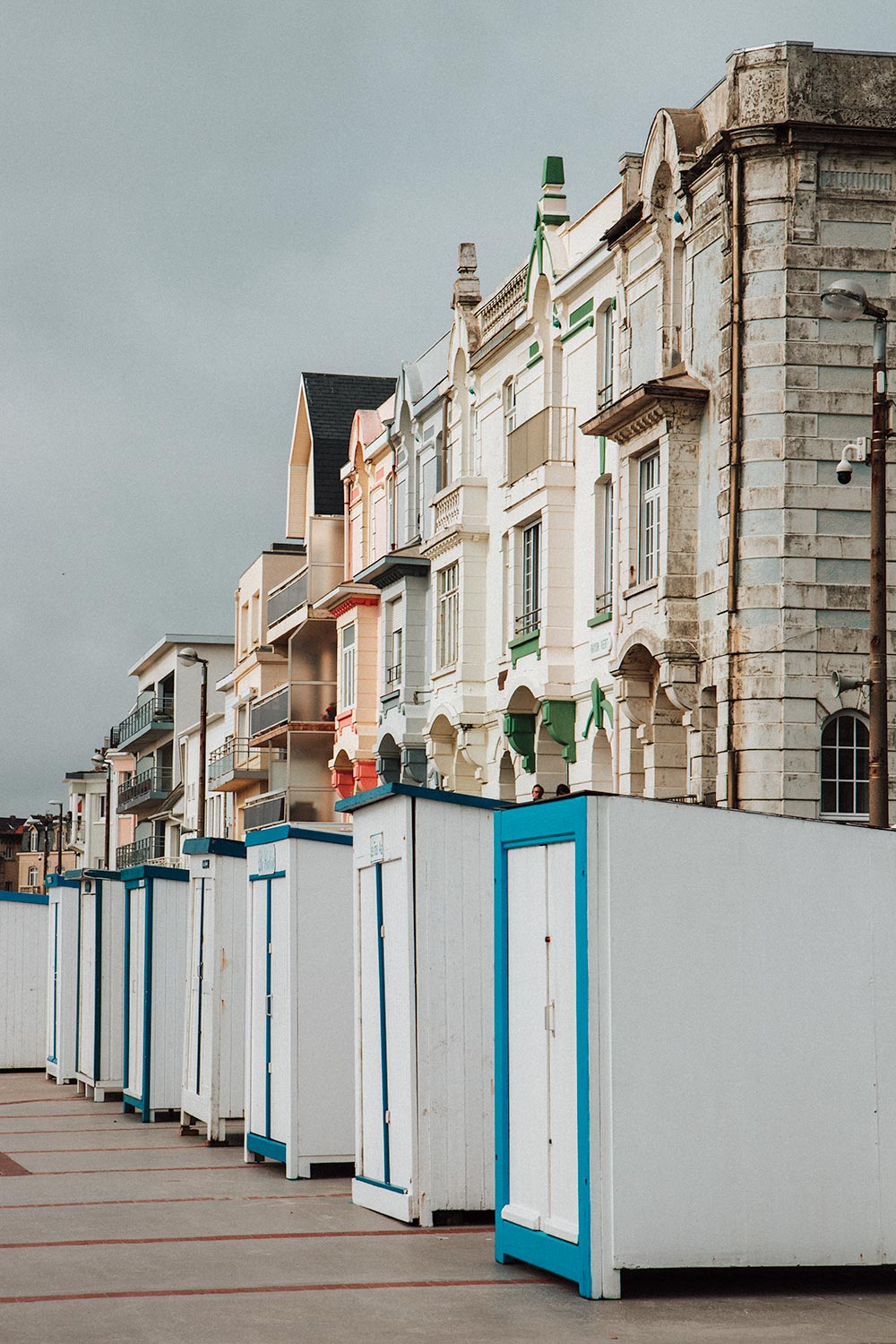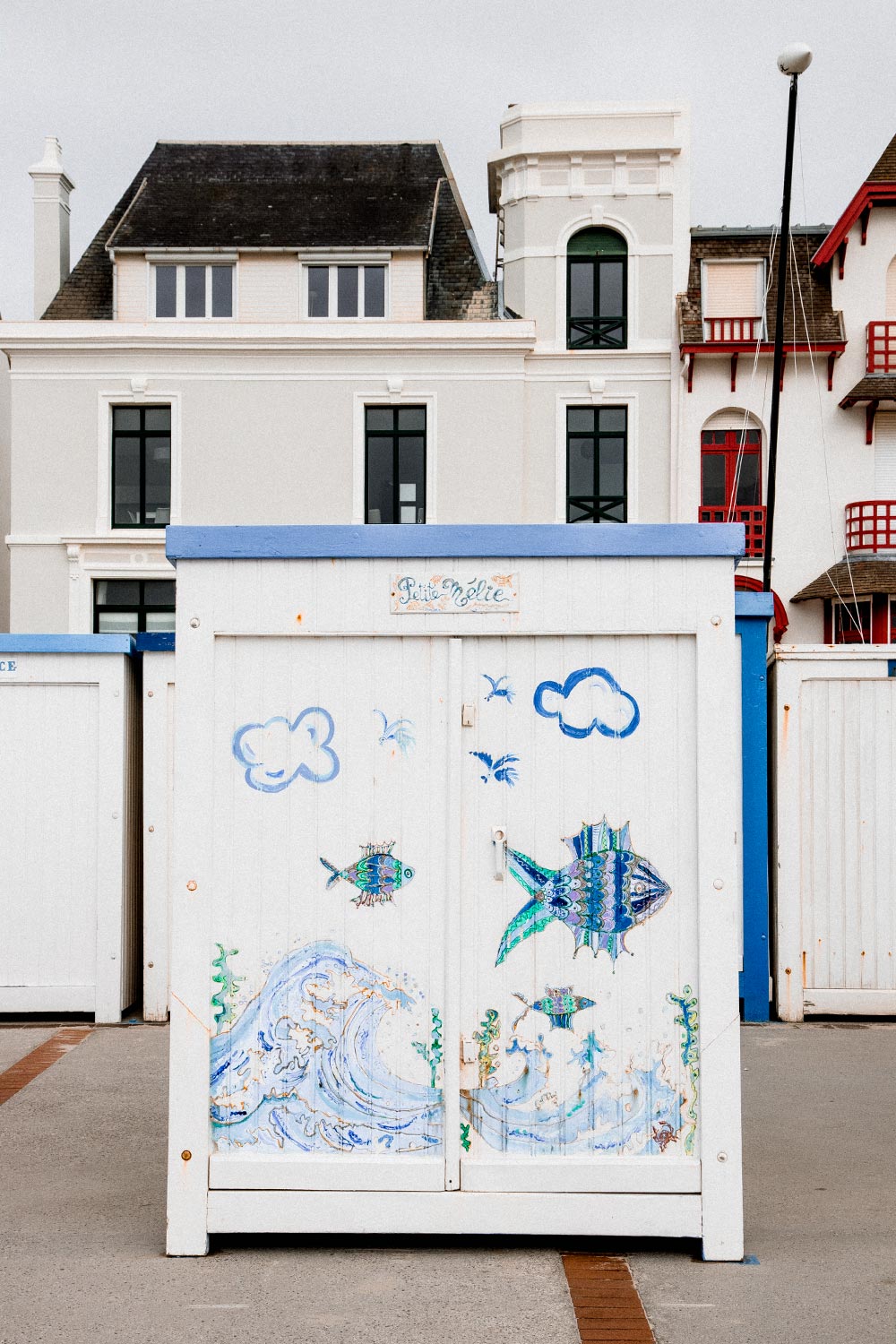 The Belle Epoque villas are one of the key attractions to the town and most were originally built as second homes for wealthy residents of Paris and Lille. Now the town has become a popular home to people working in nearby Boulogne-sur-Mer and is also popular with British and Belgians buying holiday homes or settling in France.
18h: Oyster appetizers on the beach
The Opal Coast is known as the breeding ground for mussels, shellfish and oysters. It is therefore no surprise that the restaurants in the villages around Cap Blanc-Nez and Cap Gris-Nez specialise in this field. Every week, a farmers market sells the most delicious food in the area. And amongst them, seafood stalls with the freshest shrimp, lobster, crab and oysters which you can enjoy while uncorking a nice French white wine.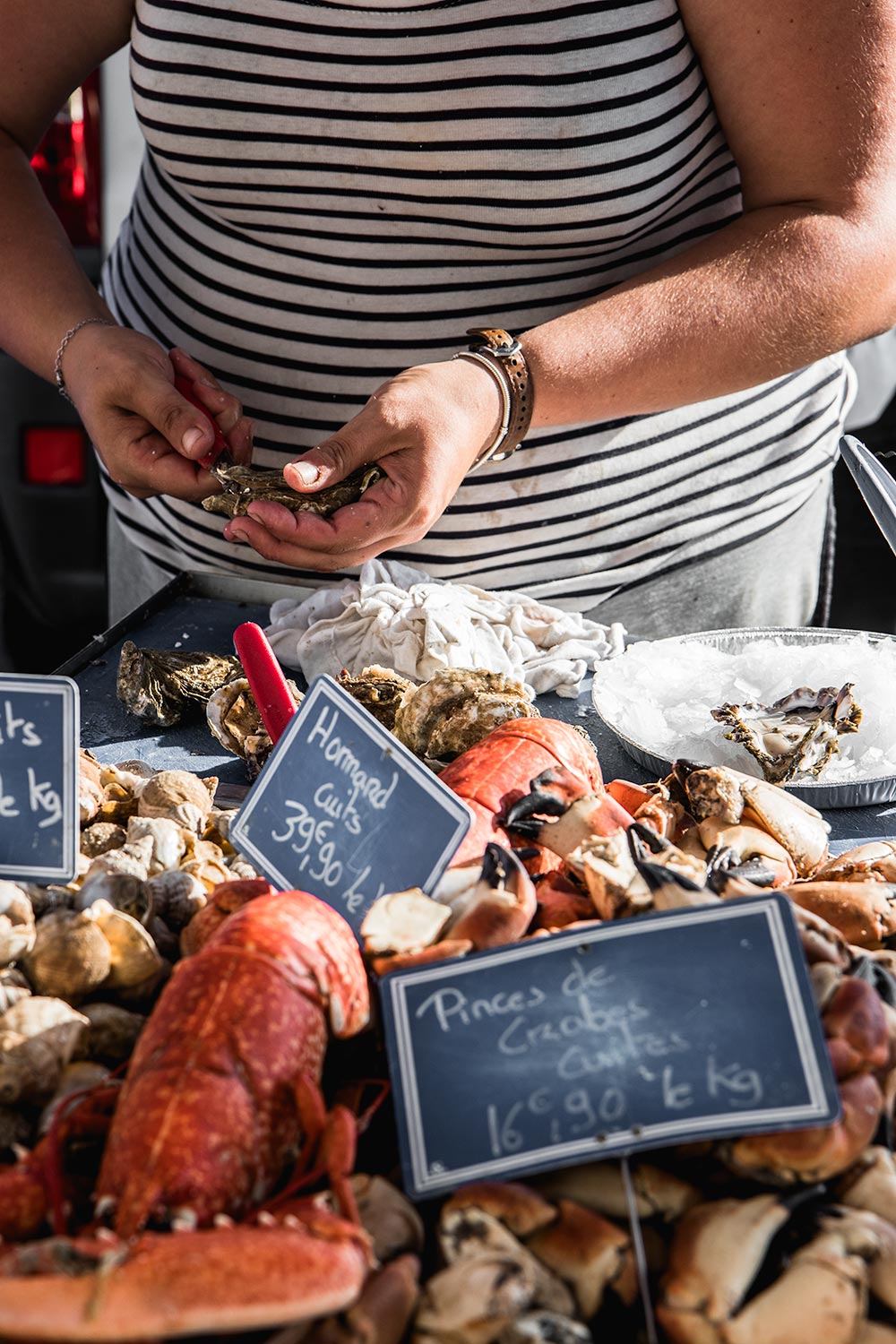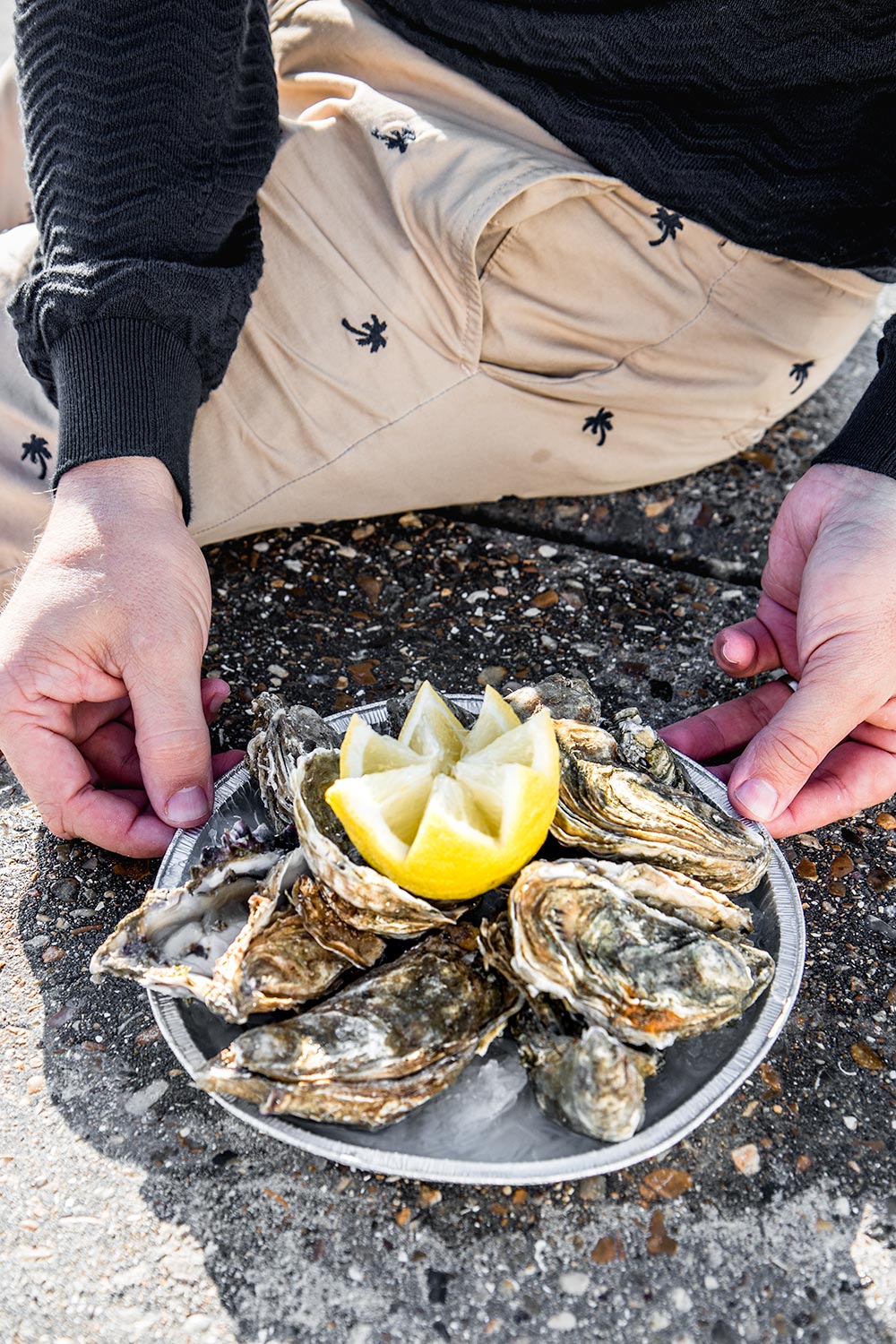 We had one of the seafood stall create us a delicious oyster platter which we took with us to indulge in on the beach. Nothing beats enjoying some fresh oysters with your feet in the feet! A perfect appetizer to start our first evening on the Opal Coast!
19h: dinner with a sea view
The Atlantic Hotel is the gourmet destination par excellence in Wimereux. This 4-star hotel is home to two delicious restaurants: La Liégoise - a 1 Michelin star establishment - and L'Aloze, its bistronomic counterpart. In both cases, you will enjoy your meal in a stylish setting overlooking the sea. We ended our evening in L' Aloze, enjoying the sunset on it's sea facing terrace.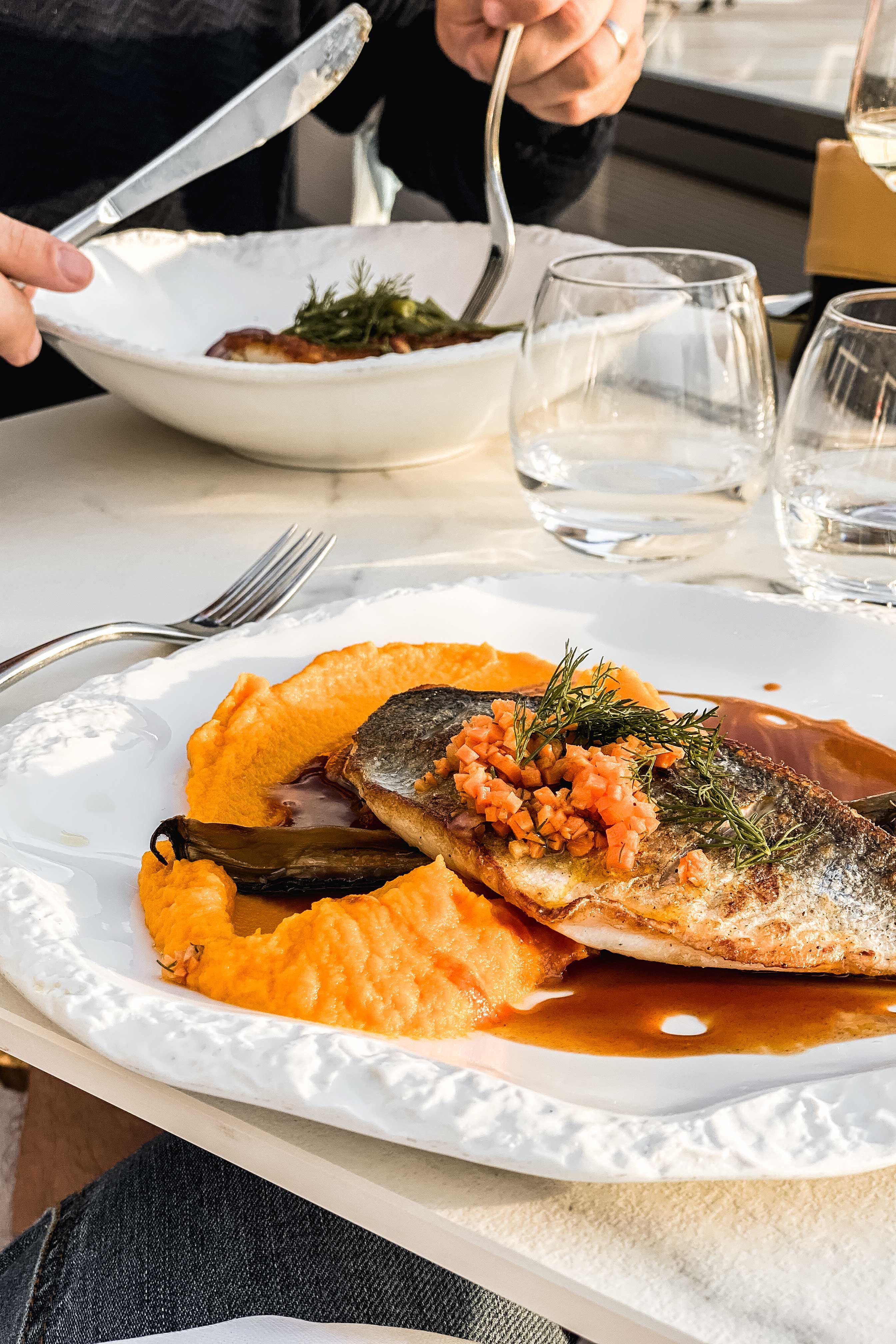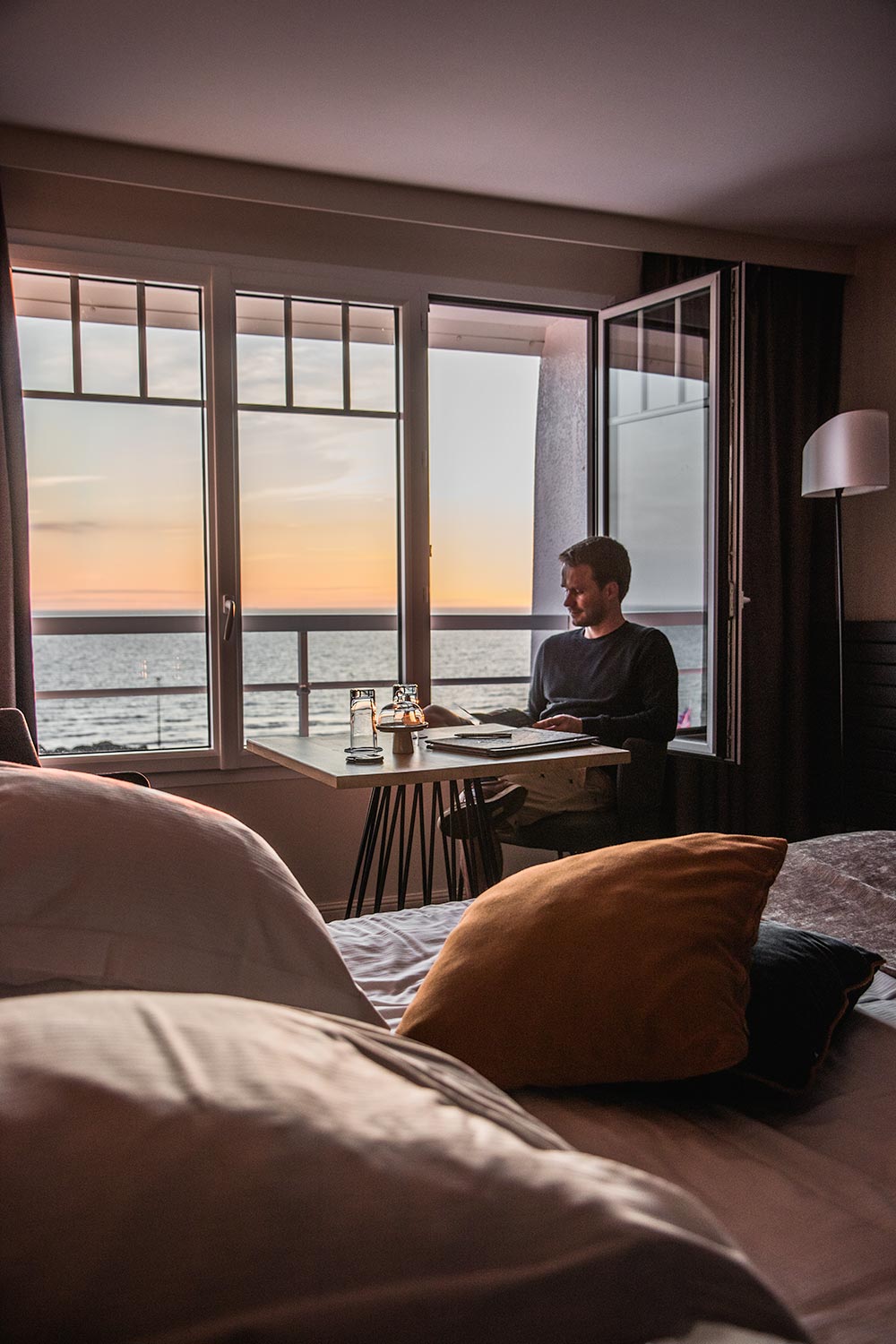 Sleeping and dining at Hotel Atlantic:

Location | here. 6 Rue Notre Dame, 62930 Wimereux, France

Opening hours L'Aloze | open every day for lunch from 12h00-14h00 and for dinner from 19h00-21h30

Book Hotel Atlantic | you can check availability and pricing here.

Reservation L' Aloze | you can check availability and make reservations here.
Sunday
10h: Walking through the Dunes de la Slack
We continue our discovery of Wimereux by taking a walk through the dunes of the Slack, a mere 3km north of the seaside resort. There are two walking trails at the Dunes de la Slack: The Baie Saint-Jean loop (11km) and the Base de la Slack loop (5km). Both loops are very nature focussed and offer a varied landscape of dunes, marshes and forest. We absolutely loved the Dunes de la Slack! Especially since you'll be actually walking between and over the dunes.
Now, comparing to trail signage in Belgium, we felt that the trails in the Dunes de la Slack weren't very well signposted. The trail is basically just lined with wooden railings at one side of the walking path. Since there are no typical color codes or shapes to follow, like is the case in Belgium, we were guessing most of the time if we were still on the correct path.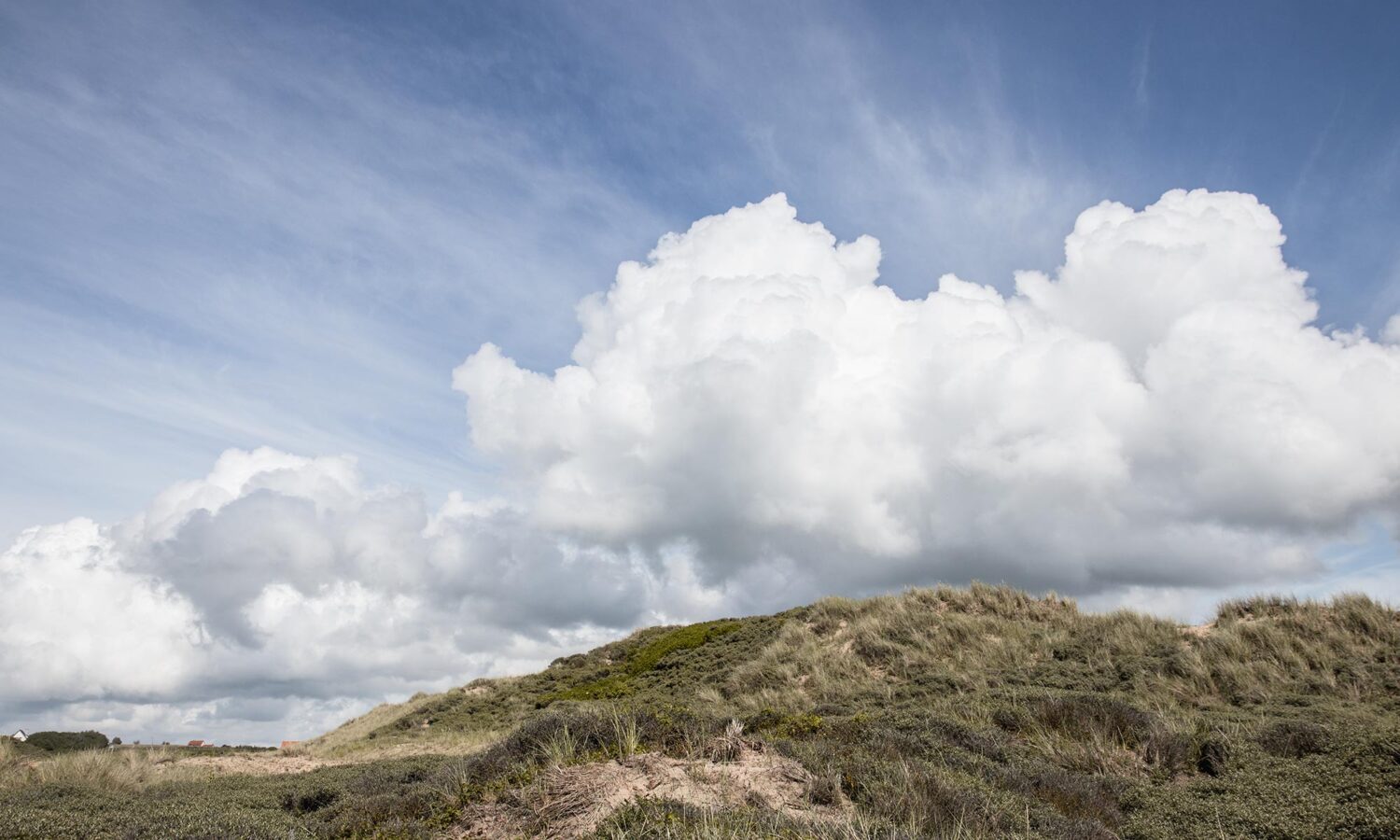 Hiking the Dunes de la Slack:


- Loop de la Baie de Saint Jean -

Parking | You can either start from Wimereux or from the Pointe aux Oies car park (free).

Distance and walking time | 11,2 km / 4h - you can find a route description here


- Loop Base de la Slack -

Parking | start at l'Estuaire car park (free)

Distance and walking time | 5,3 km / 2h30
12h: Saluting the historic fort of Ambleteuse
About halfway through the hike, the Ambleteuse Fort will appear on the horizon. The fort was built in the 17th century on the orders of Louis XIV to turn the port of Ambleteuse into a military port, and was used for strategic purposes until the First World War. Today it is the landmark of Ambleteuse, a coastal village of absolute tranquillity where time seems to have stood still.
During low tide, you can easily walk around the fort and admire it from all angles. At high tide however, the fort is completely surrounded by water, creating its own little island like a miniature version of the famous Mont-Saint-Michel in Normandy. The Ambleteuse Fort is also sometimes called Fort Mahon or Fort Vauban, you can sometimes see these names on Google Maps but they are one the same fort!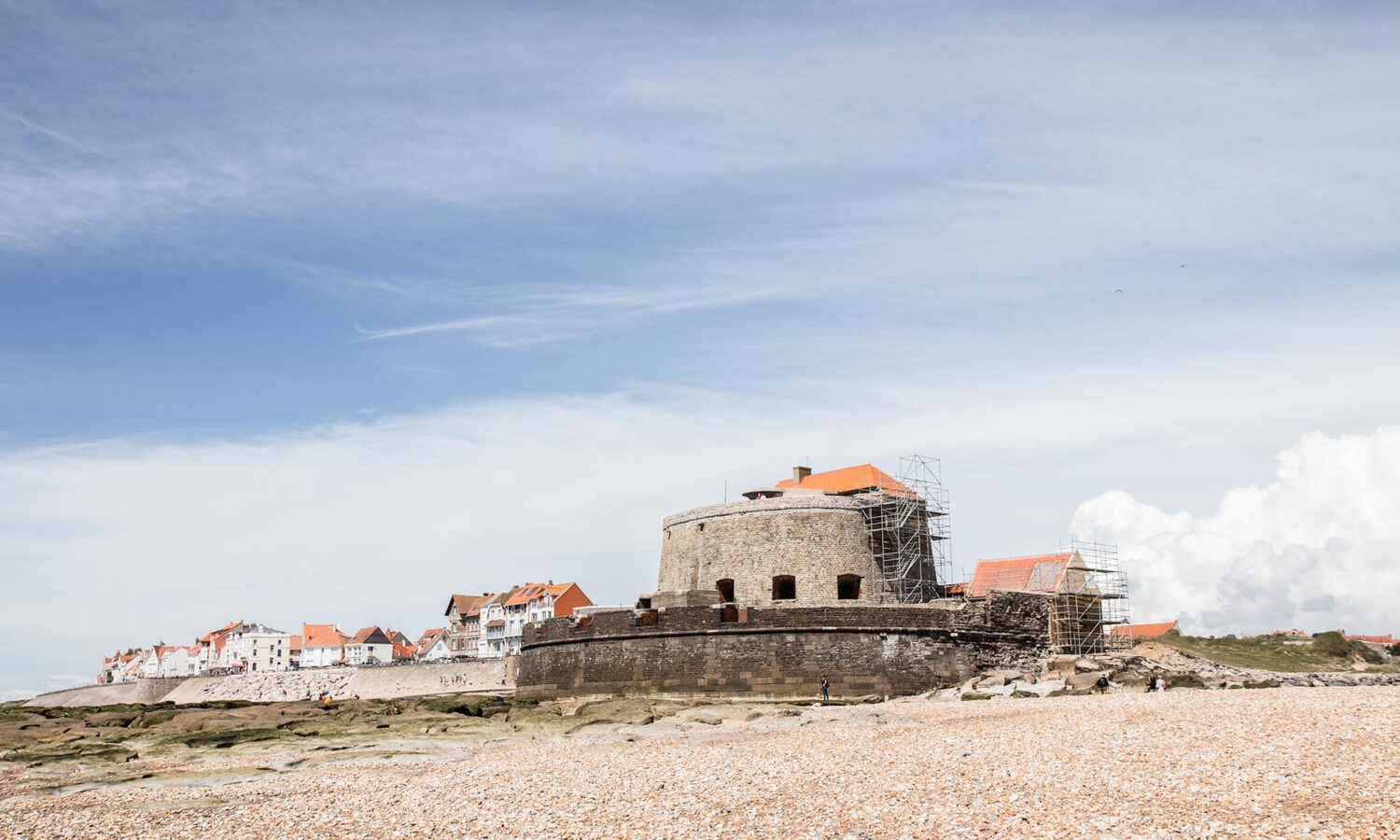 Visiting Ambleteuse Fort:


Parking | Pointe aux Oies car park (free).

Opening hours | every Sunday between 3pm and 6pm in July and August

Entrance fee | 3,00€ p.p.
13h: Lunch at Marie Galante, the region's must-visit seafood restaurant
We actually added a bit to the Loop de la Baie de Saint Jean and decided to enter the village of l'Ambleteuse. If you're doing the smaller Loop de la Baie de Slack or just want to head into Ambleteuse by car, you can try to find a parking spot in the centre of the village. When visiting in high season, find a parking spot can be rather tricky!
On our way to lunch in Audresselles we made a little pitstop at Noirda Beach, one of the few tranquil beaches on the Opal Coast. It's a rocky beach so perhaps not the most comfortable one for sunbathing, but it offers amazing views and some beautiful rock formations.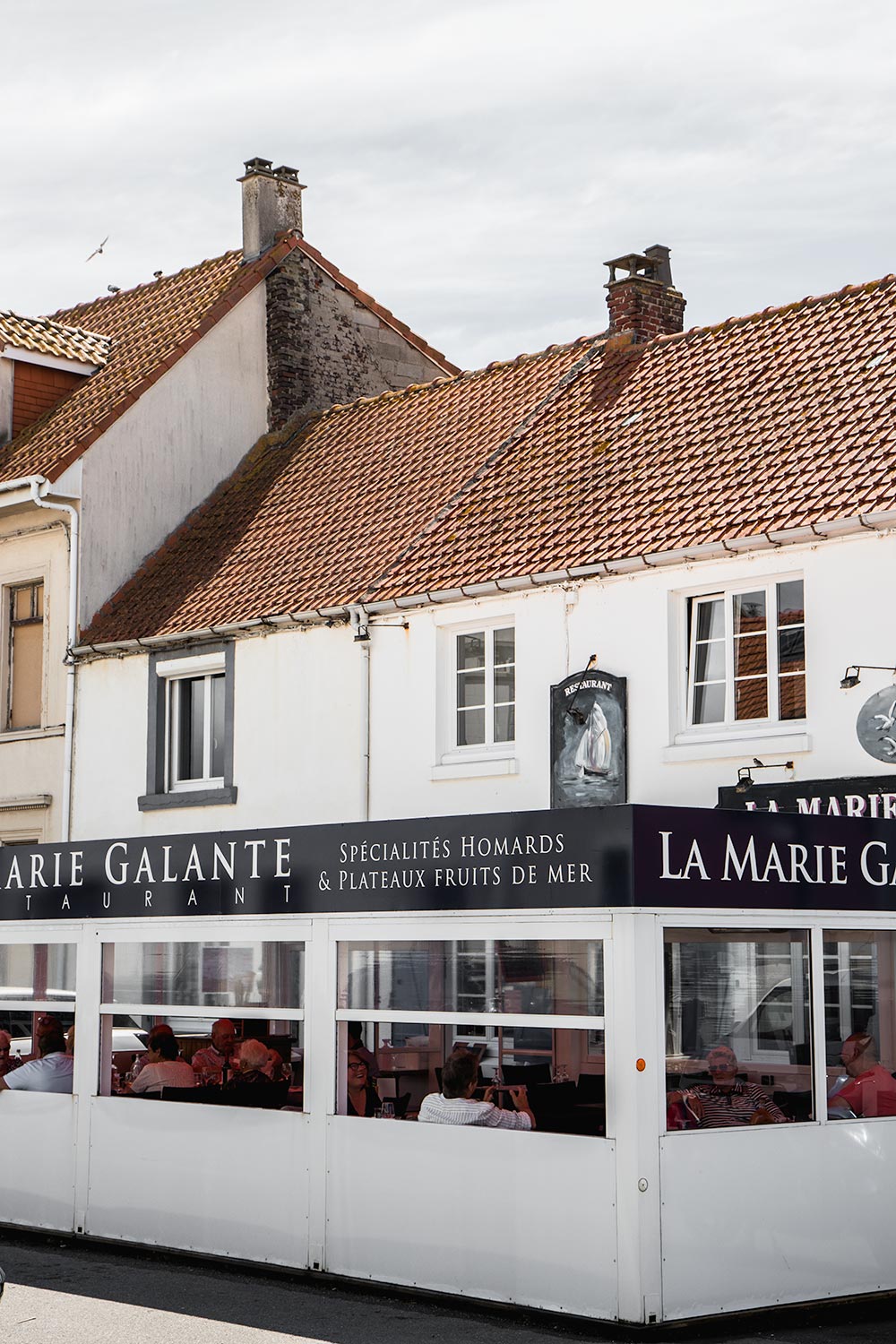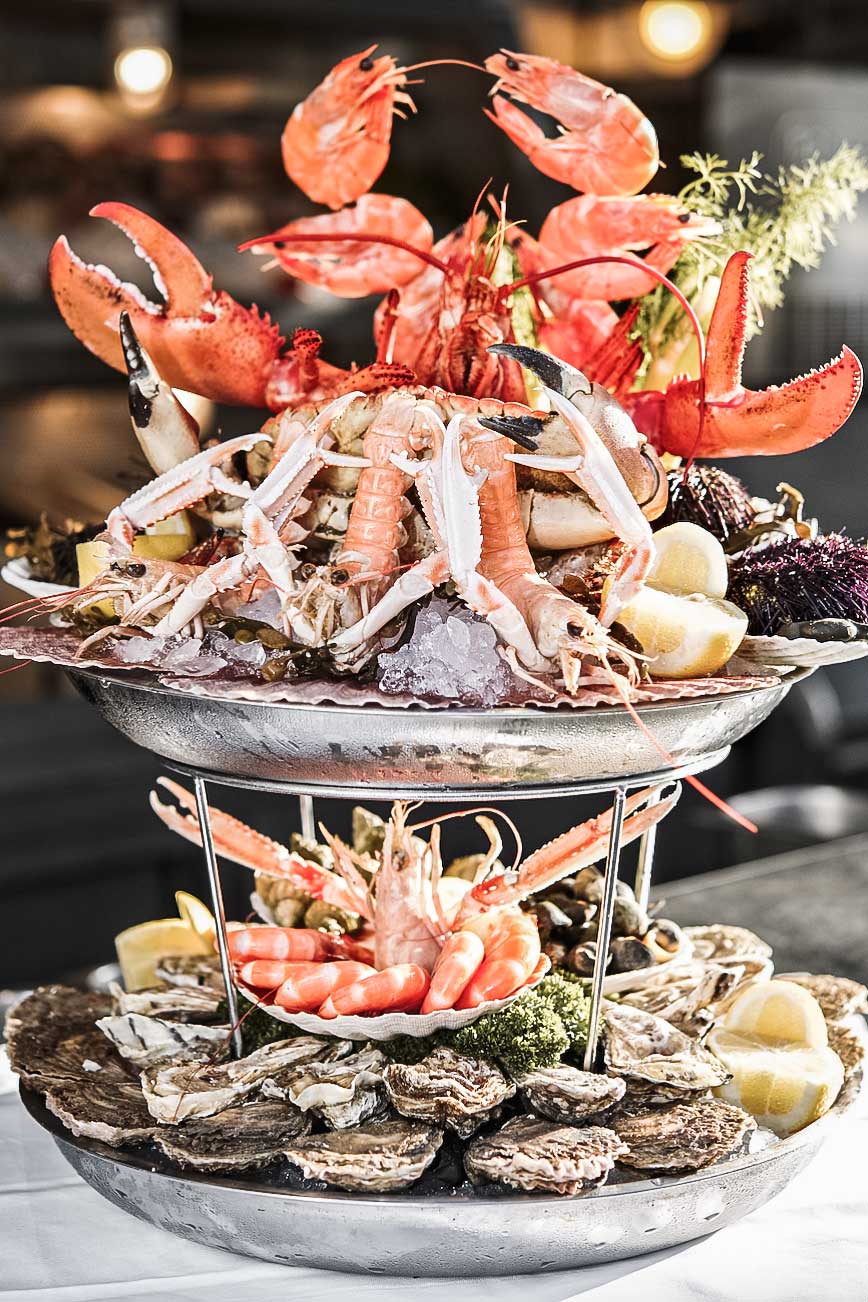 Audresselles is also the home to La Marie Galante, one of the best restaurants on the Côte d'Opale for seafood. On the menu you can find several seafood platters, als well as mussels, soups, salads, fish dishes and even a few meat options. A true feast for the tastebuds is the 'Plateau Royal', a royal seafood platter including lobster, oysters, crab, langoustine, clams, prawns, grey shrimp and bulots. Bring a good appetite because portion sizes are quite generous. Now that's true foodie heaven!
Rather looking for a lighter option? Start your lunch with an "apéro gourmand" - a glass of champagne accompanied by 3 oysters and enjoy one of the many delicious salads. Whatever you choose, it's bound to be delicious!
Imagine a family restaurant serving fresh fish and seafood in a fisherman's house in the heart of a small fishing village. Does that appeal to you? Than definitely book a table at La Marie Galante! Do make reservations well in advance though. Popular amongst locals and tourists, the place fills up rather quickly.
Lunch at La Marie Galante:


Address | 173 Rue Edouard Quenu, 62164 Audresselles, France. Check Google Maps here

Opening hours | 12:00–13:30, 18:30–19:30 (Tue, Thu-Sat); 12:00 – 13:30, 18:30 – 19:00 (Sun); closed Mon and Wed

Reservations | no reservations online, you have to call 03 21 83 02 32
15h: stroll through the adorable streets of nearby Montreuil-Sur-Mer
Although situated more than 10 km inland, Montreuil-sur-Mer used to be a seaport of primary importance for a very long time. But years of siltation have caused the estuary to fill up and the city of Montreuil-sur-Mer thus became more and more separated from the sea. This explains why a city inland is actually named Montreuil-sur-Mer.
Montreuil-sur-Mer is one of the most beautiful towns on the Opal Coast to visit and that's why we end our Opal Coast itinerary with a stroll through this wonderful city. Surrounded by 3 km long ramparts, built during the reign of Saint-Louis, the city is remarkably well preserved and it's a joy to stroll along the typical low houses, cute alleys and small streets.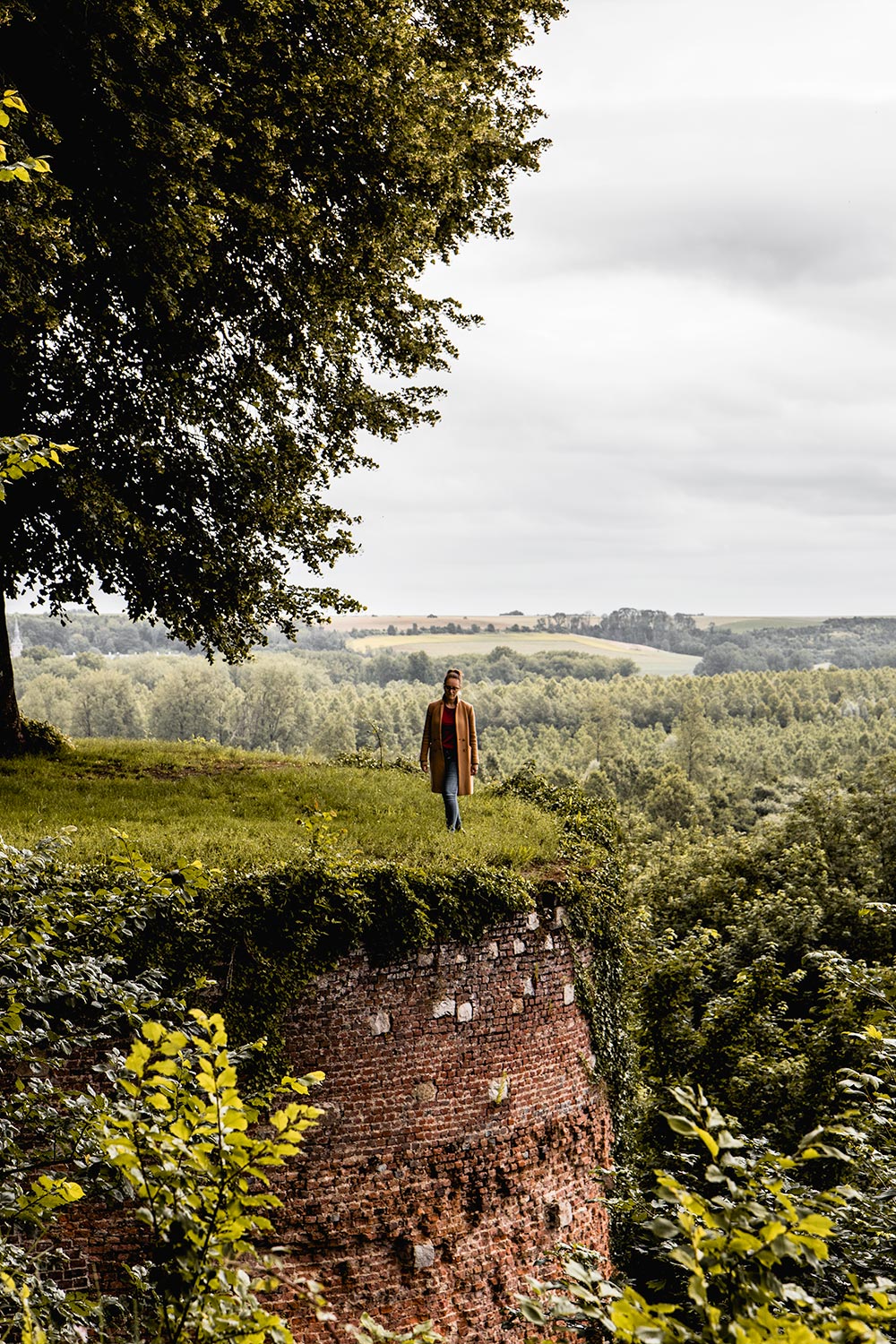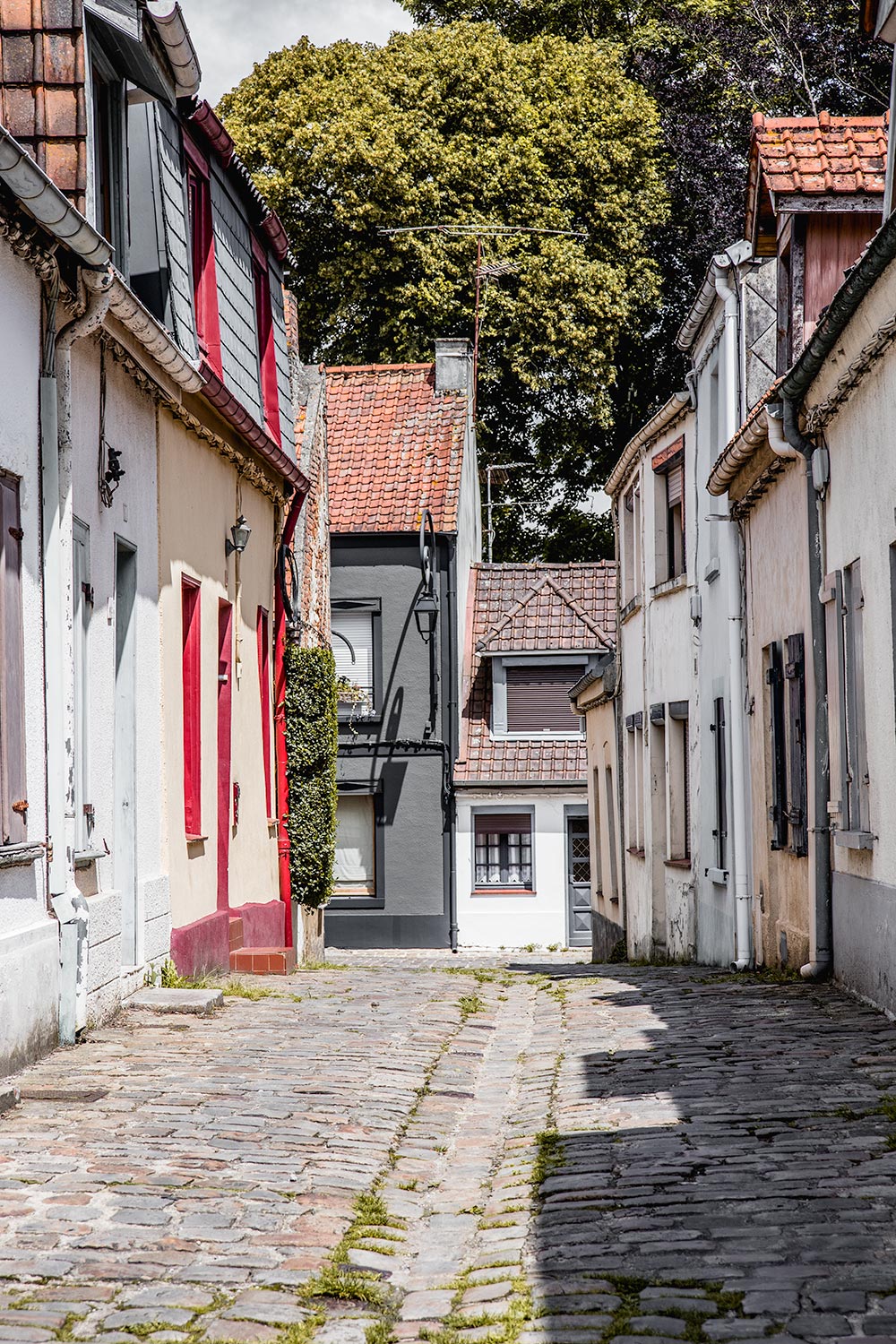 Where to stay on the Opal Coast, France?
We chose Wimereux as our hub to explore the major sights on the Opal Coast.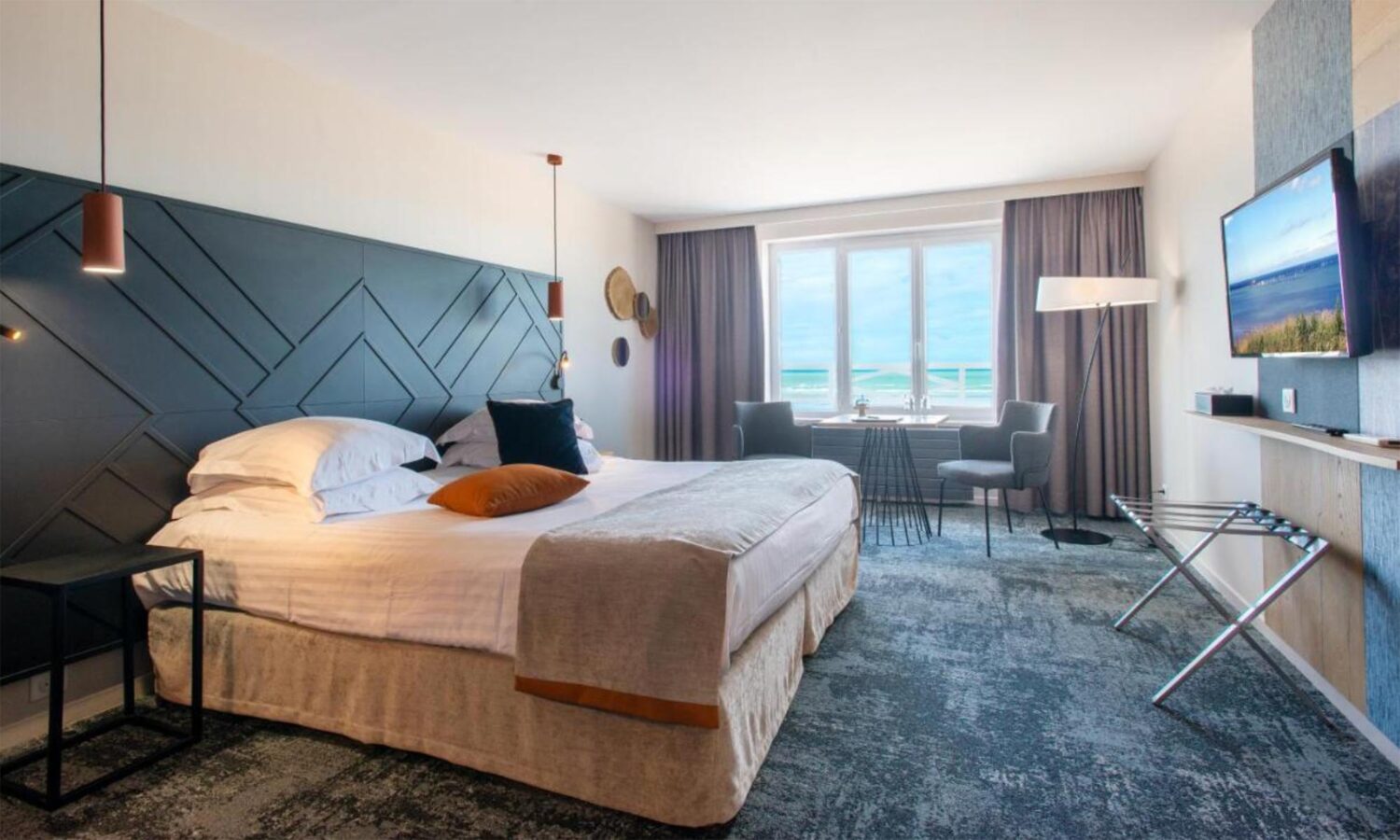 Hotel Atlantic ****
Rooms as from 147€ per night
In the centre of charming Wimereux, the Atlantic Hotel is a recently renovated 4-star hotel offering 18 spacious rooms. Offering 4 types of rooms, all enjoy the amazing sea views. The hotels has two restaurants on site: La Liégeoise, a Michelin star, and L'Aloze, an excellent brasserie. In short, an amazingly comfortable and extremely well located hotel in the centre of Wimereux.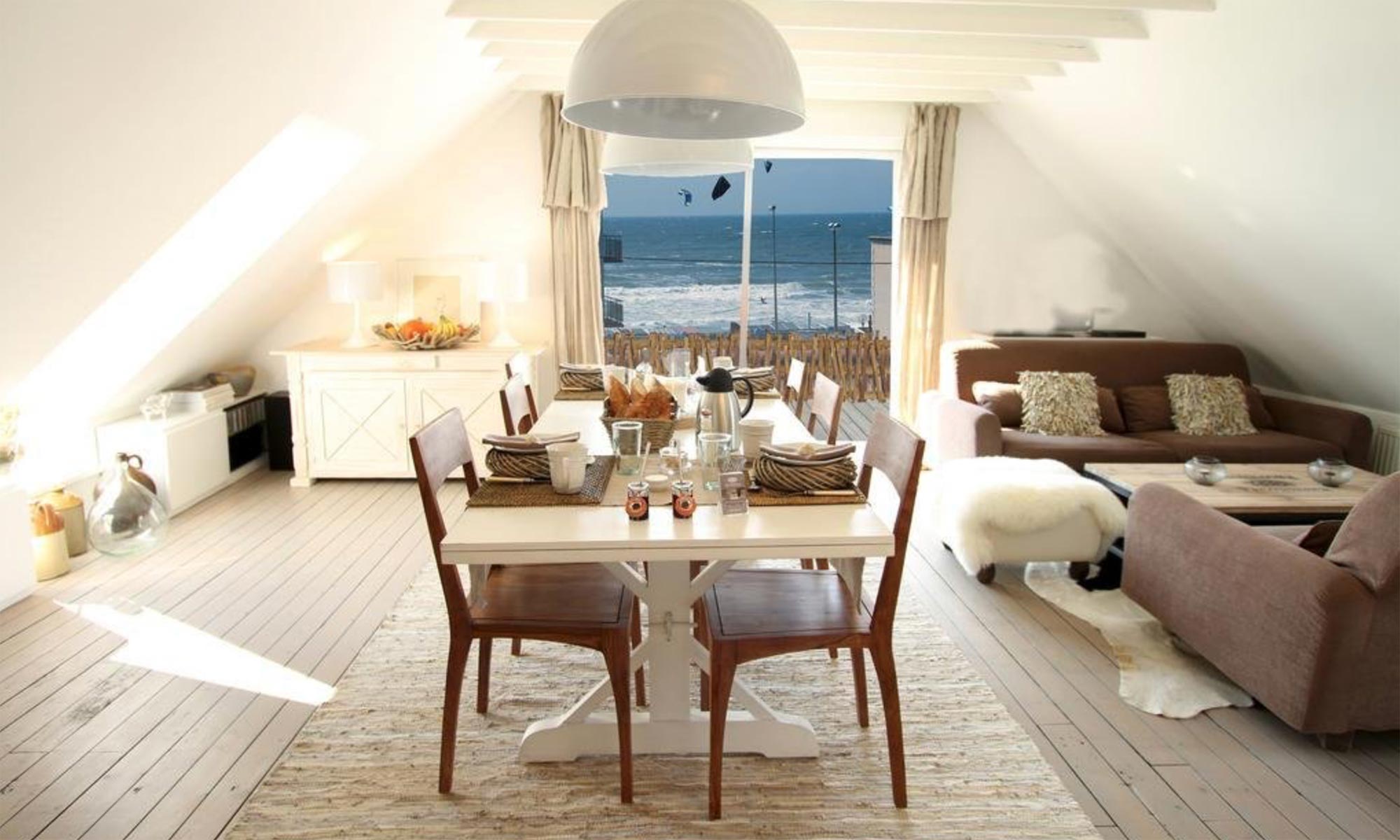 Villa Providence
Entire apartment as from 174€ per night
Villa Providence is the kind of coastal house I can only dream of. Located on the south end of Wimereux, it is peacefully quiet and yet only 2min on foot to the start of the dig and beach. This apartment is ideal if you're traveling as a family or a group of friends. The 3 double en-suite bedrooms can house 6 people.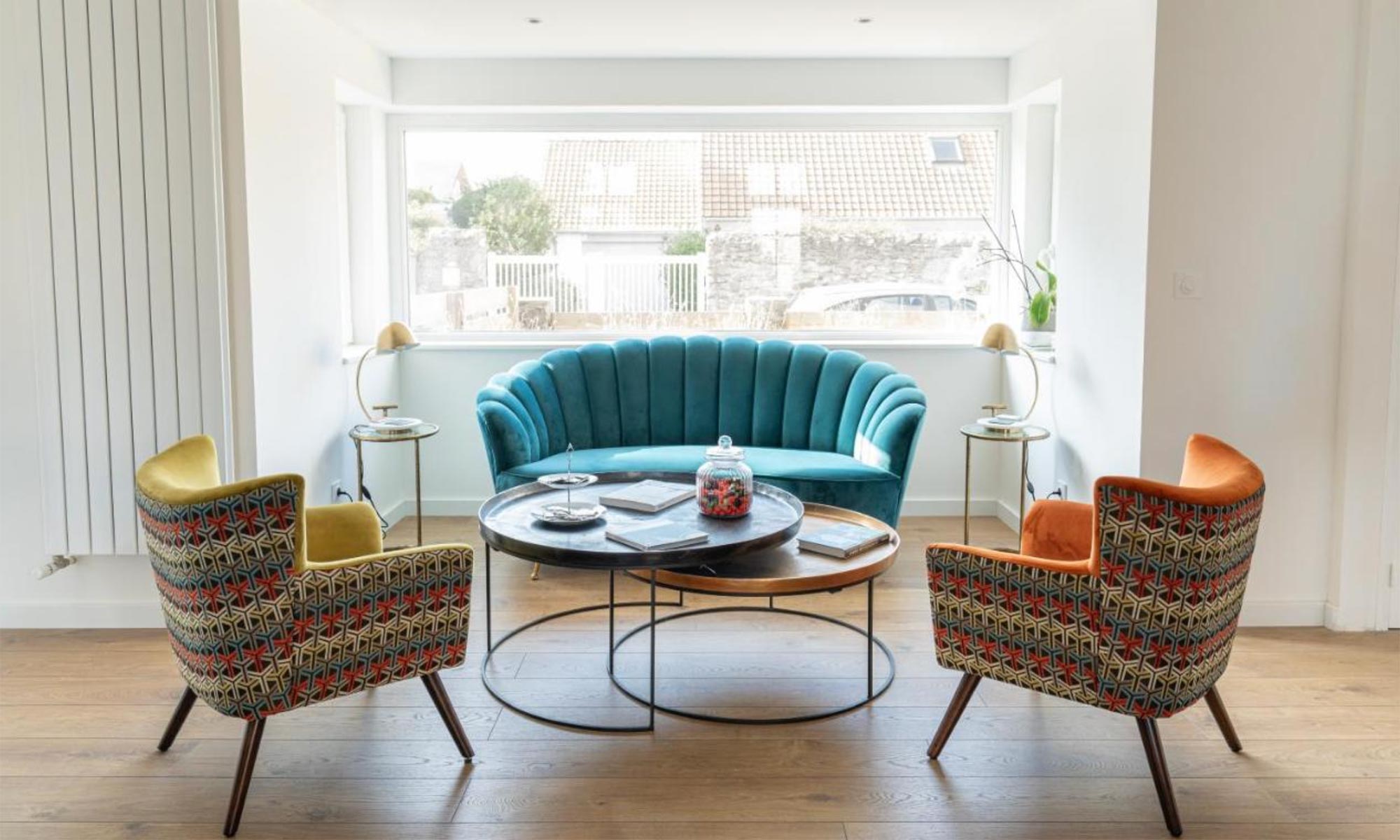 Le Petit Roulis
Rooms as from 130€ per night
Also in the centre of Wimereux, Le Petit Roulis is an intimate 4 room Bed and Breakfast. Located off the shore, it doesn't offer sea views but instead offers an outdoor jacuzzi and the possibility to book a time slot in the relaxation area. Only a 2 min walk to the sea and restaurants of Wimereux, the B&B offers an amazing breakfast made with local products.