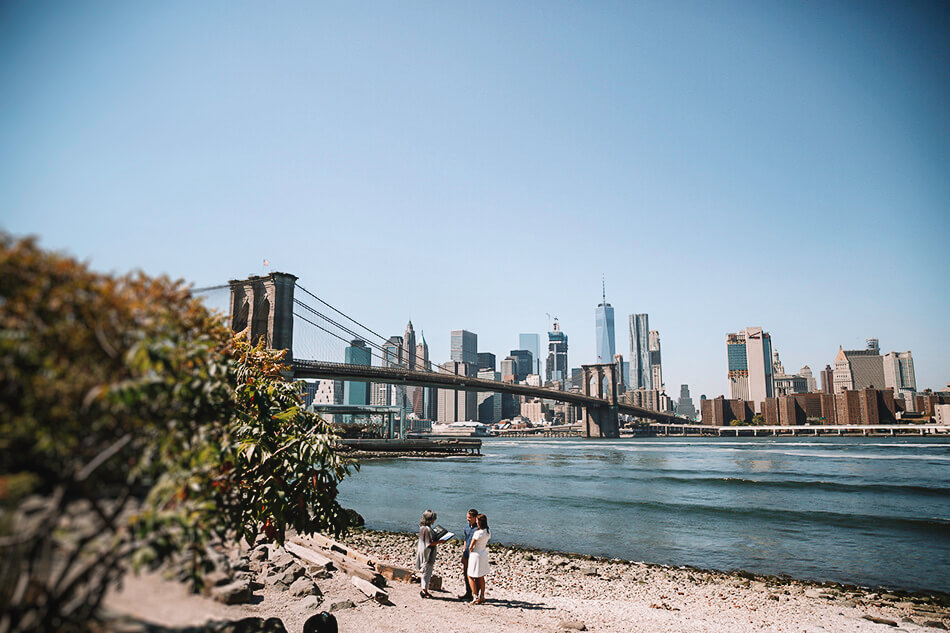 Wedding pictures taken by New York Dream Weddings
My husband and I were together for 7 years before we got engaged, and were engaged for 4 years before we got married. That fact alone got a lot of eyebrows to shoot up. I lost track of how many times we were lectured on the fact that we seemed to be engaged forever or questioned on when the wedding was finally going to take place.
Realizing what WE wanted our wedding to look like
Truth is, when we first got into this marriage thing, we didn't really know what we were doing. I mean, yes we found endless lists on 'how to plan your wedding', we had many friends and family members wanting to help or inspire us with how they organized theirs and of course I'm not even talking about the aw-inspiring pictures on Instagram and Pinterest… I'm talking about realizing what WE wanted to do, what OUR dream-wedding would look like.
We had enough opinions on what the magazines and the rest of society wanted for our big day to look like, but us? To be honest, we didn't even give it a single thought. We just followed along what everyone else was doing.
Were we wedding brainwashed?
Deciding what makes us happy
For a while we jumped on board of the "big blow-out wedding"-wagon, visiting venues, thinking about guest lists, even going bridezilla on certain occasions. After a while though, we felt something was off, we got so overwhelmed by it all and really weren't having any fun planning what should be the happiest day of our lives.
We wanted to have fun on our wedding day!
So we decided to change course and reflected upon what made us happy, what we enjoyed doing in our life… our answer was crystal clear: we
love to travel
!
This was our epic face palm-moment that shook us awake. Why hadn't we thought about this sooner? We wanted to get married while doing the thing we loved most… traveling.
Bye bye big wedding celebration and hello elopement abroad!
Read: 5 reasons why you will fall in love with Brooklyn, New York!
Why not have a normal wedding abroad you say? In the end we decided to elope simply because we felt weddings have lost the art of being about love. The bottom line was, we didn't need a room of witnesses to publically declare our love, just living our life together is a testament to that. For my husband and I that meant having a quiet intimate moment between just the two of us, sharing our most personal vows to one another. That was our dream wedding.
Our New York wedding
Where did we end up getting married? We got married at the Brooklyn Bridge Park, overlooking the Manhattan Skyline while we said our I Do's.
Read: How to spend 4 perfect days in New York
In the end we got the dream wedding we wanted, and though it wasn't exactly what society thinks a wedding should look like, we did it anyway and it made us happy. There are those who dream of throwing a big wedding with tons of guest and a wedding dress fit for a princess. Others perhaps like the kind of wedding we had; small and no-frills. One choice isn't inherently better than the other, it's an intensely personal decision that a couple must make together.
What we're trying to say is, be brave enough to choose the wedding you want and don't get sucked in the vortex of choosing what is mainstream accepted by society. And we still love our New York wedding!
Are you planning your own New York wedding?
We used New York Dream Weddings for our wedding arrangements!