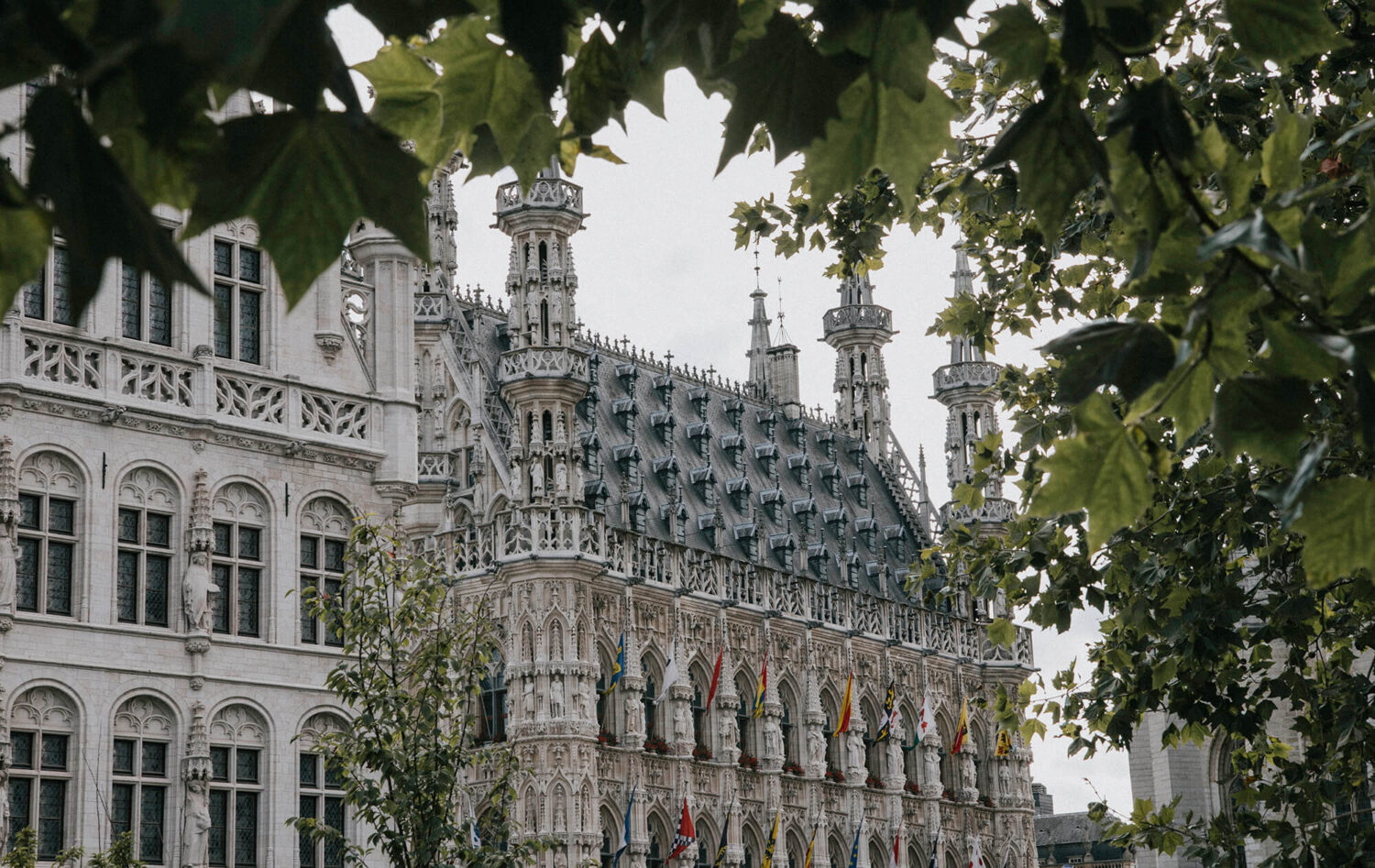 Leuven is one of my favourite places in Belgium. The city is downright charming and bustling with energy from the numerous students attending its famous university. I first became acquainted with Leuven during my teenage years when it was my go-to place to hang out with friends and buy the types of clothes the cooler students were wearing. After growing up a bit and digging a little deeper, I discovered Leuven had far more to offer than shopping. Rich in history and culture, the city carries strong remnants of past medieval times. Its architecture is on a level I still can't wrap my head around and the cosy cafés and bars offer Belgium's finest beers. The city left me utterly fascinated.
Something tells me after visiting, you'll fall in love with it too…
---
A weekend in Leuven: Belgium's true hidden gem
---
First things first... how to get to Leuven?
From Brussels to Leuven
If you're coming from Brussels, it's relatively easy to take various kinds of public transport into Leuven. Our favourite mode of transport is by train. In order to take the train, you'll need to go to one of the three major Brussels train stations: Brussel-Zuid/Bruxelles-Midi, Brussel-Centraal/Bruxelles-Central or Brussel-Noord/Bruxelles-Nord, where there are trains leaving for Leuven relatively frequently. Count between 40 and 20 minutes to get to Leuven, depending on which station you depart from. You could also opt to take the bus, which is cheaper, but will set you back with a journey of around 1h30min to get there.
Straight from Brussels Airport to Leuven
If you're coming directly from the airport, you can either take the train (there are direct trains from the Airport to Leuven), get a taxi or rent a car if you're planning to discover more of Belgium's gems.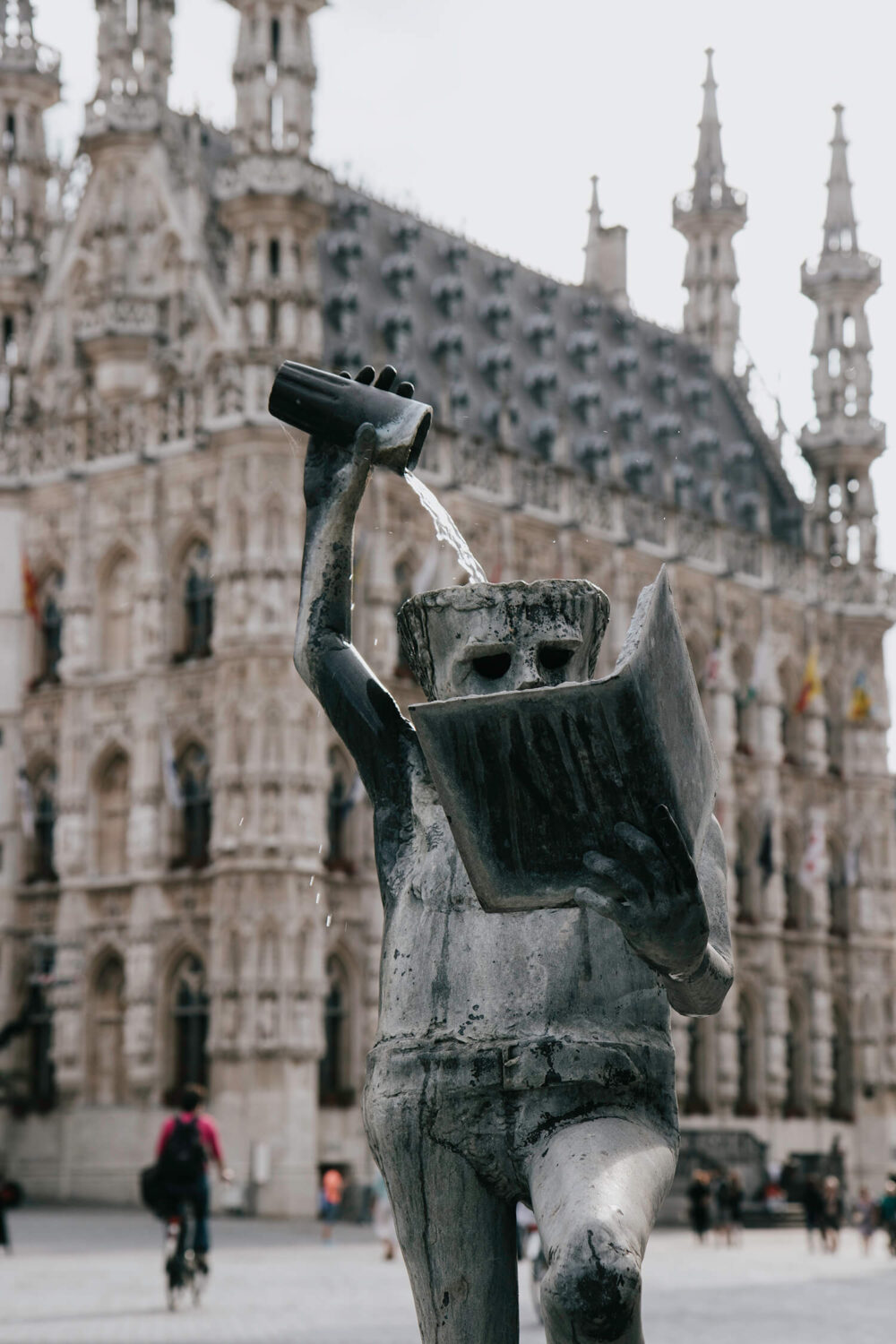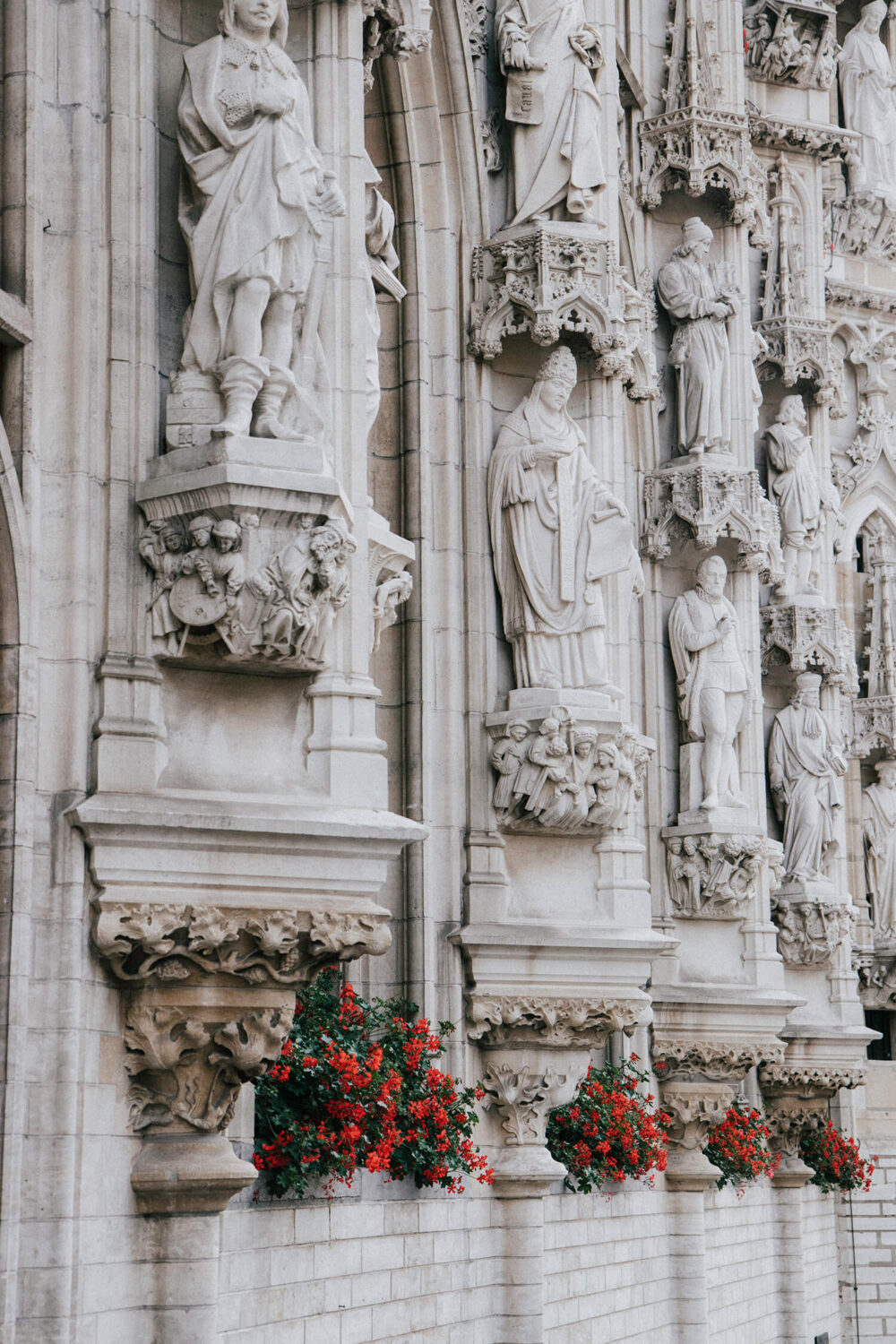 Where to stay in Leuven
A number of great accommodations are available in the gorgeous university town. Leuven certainly has an option to suit every taste but here are some places that we adore and recommend for a short stay in Leuven.
THE ONE WITH THE BEST LOCATION | Privately rented by the late Sultan of Oman, The Fourth - Tafelrond is an excellent high-end option. Its sublime location right beside the spectacularly decorated Town Hall makes the hotel an indulgent base to explore lovely Leuven. If you didn't get your fill at the nearby Grote Markt, The Fourth's central courtyard is the ideal place for a cocktail after a day busy of sightseeing.
THE ONE WITH THE HISTORIC FEELS | Located in an old abbey, Martin's Klooster (or Martin's Abbey) offers the possibility of a luxurious historic stay. The grand decorated Exceptional Suites are the only rooms located in the historic part of the Abbey. Martin's Klooster is idyllically situated at the end of a charming cobblestone street in the historical center of Leuven, on the so-called 's Hertogen Island. At walking distance of the Grote Markt, you are close to all of Leuven main sightseeing locations.
CHECK OUT OTHER ACCOMMODATION OPTIONS IN LEUVEN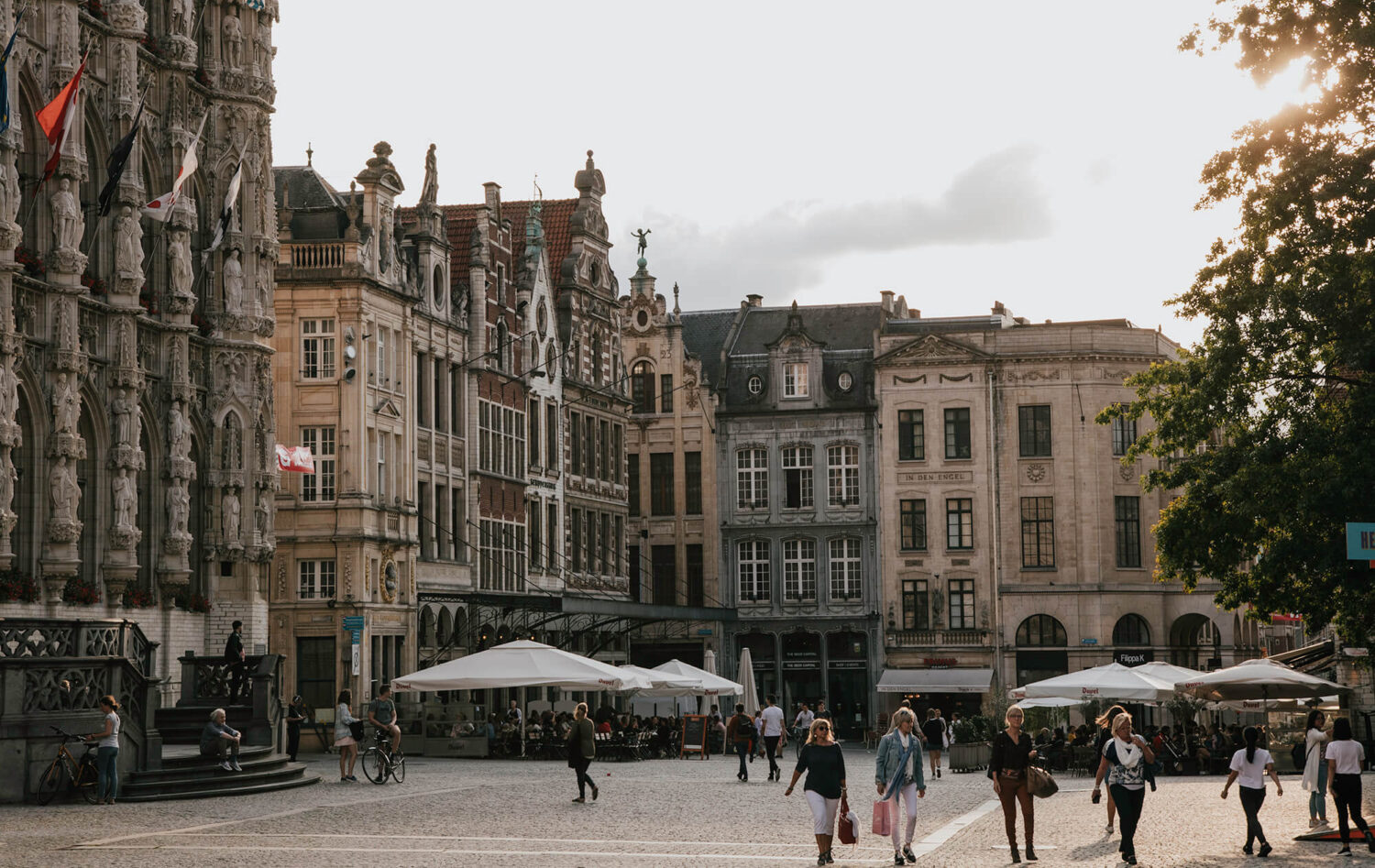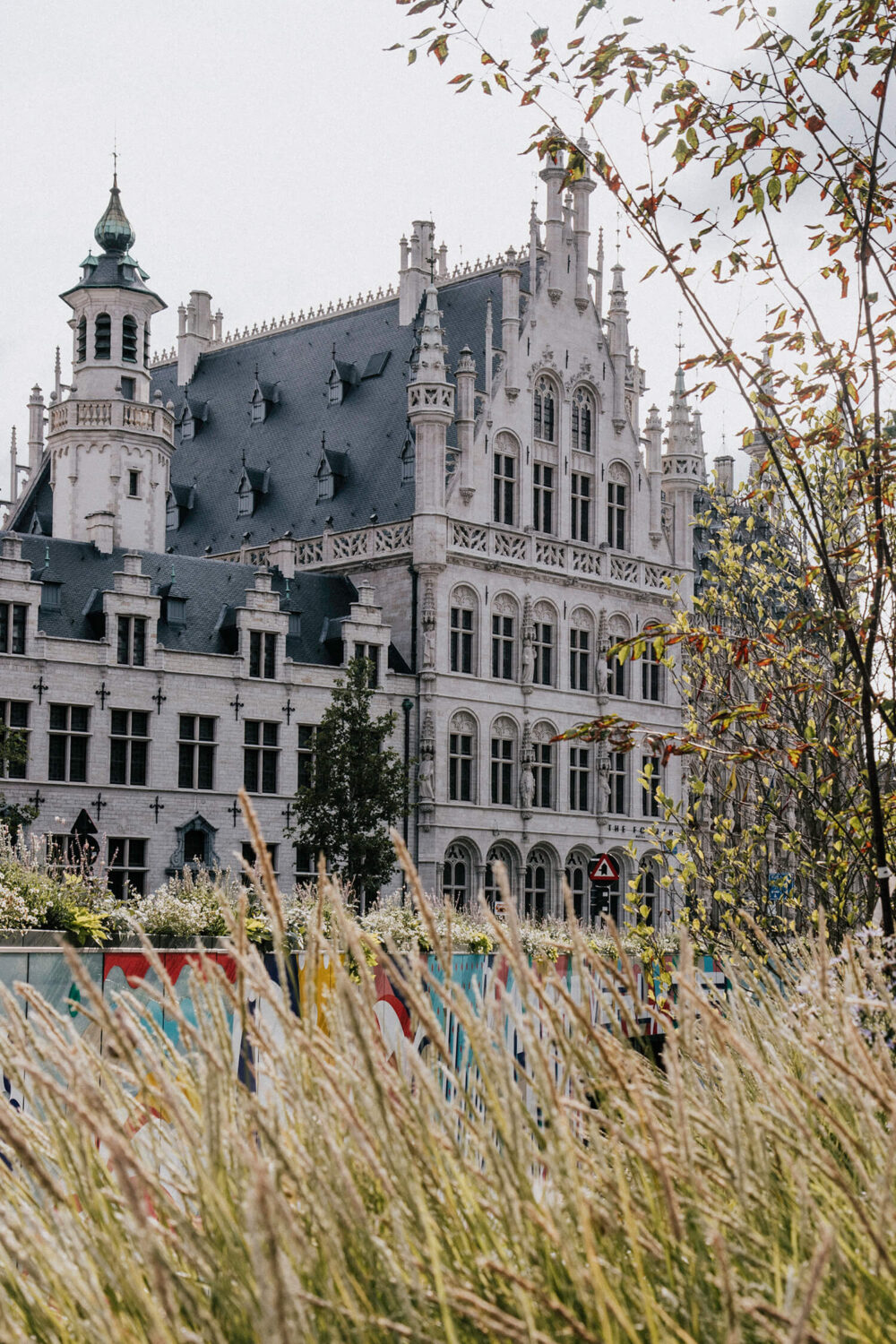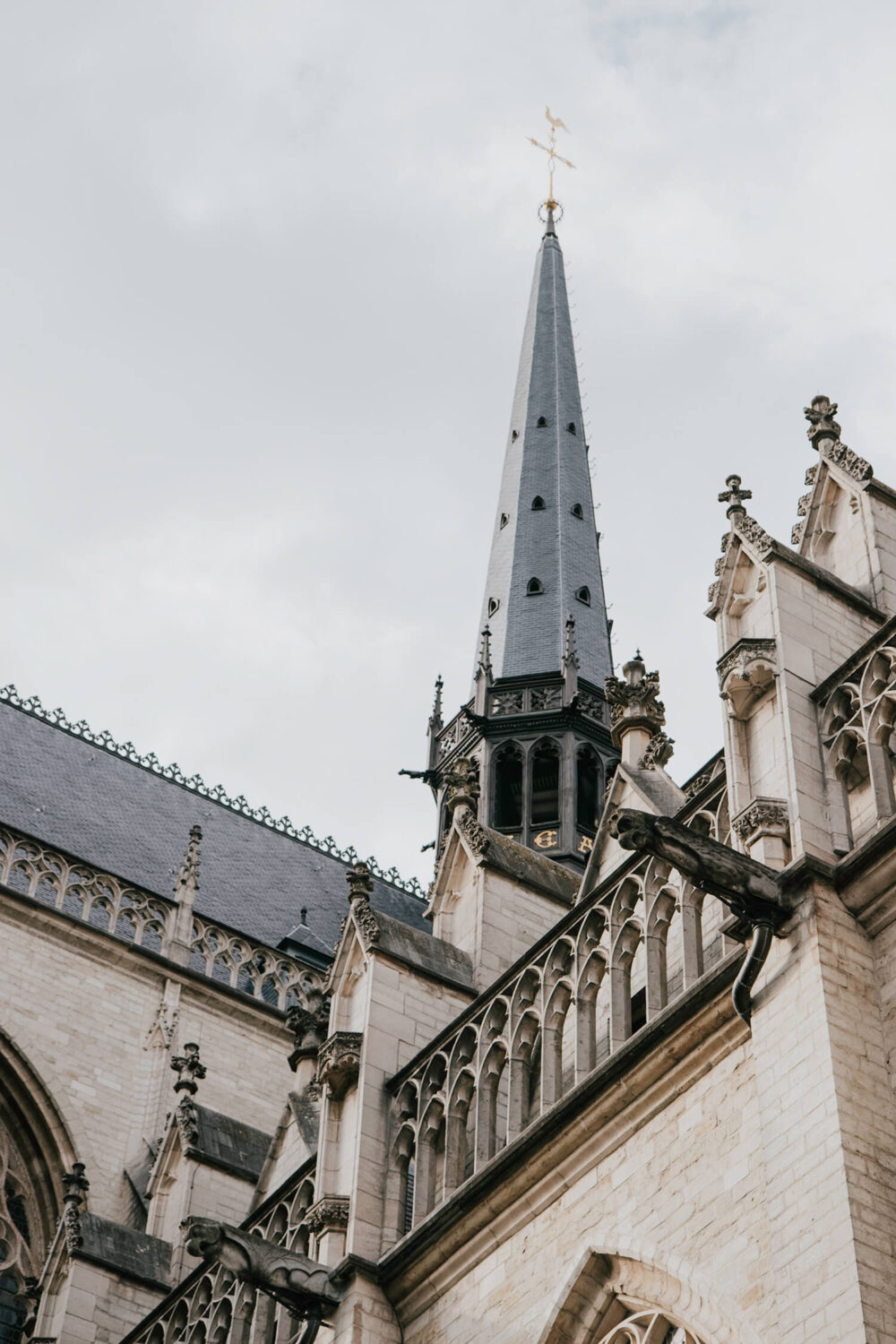 Where to eat and drink in Leuven
Best breakfast and brunch spots in Leuven
Best places for lunch in Leuven
Würst – Excellent for lunch or a quick snack on the go! Würst is an exciting project by one of Belgium's most famous TV chefs who totally pimped the traditional hotdog into a haute couture version. The "haute dogs" are served with high quality toppings and received some mouth-watering names. Vegetarians can rejoice in the fact that every single haute dog has a vegetarian alter ego.
De Werf – is an established dining option in Leuven for years! Don't expect high end dining though, De Werf is mostly a student hangout which means focus is on portion sizes and affordable prices. Do expect however to get blown away by an unbelievably cosy and spacious terrace, an excellent vibe and fun presentation of dishes!
Balls & Glory – The traditional Belgian Meatball is transformed into a tentalizing tastebud sensation at Balls & Glory, which offers twelve deliscious meat and veggie balls. You would not think it from the outside but in the back of the restaurant lies a beautiful hanging garden which balances nicely with the more modern interior.
Croque 'n Roll – another great lunch spot in the center of Leuven for a quick and cheap snack. Croque 'n Roll offers fun variations on the traditional Croque Monsieur aka 'Grilled Cheese'. Though I wouldn't call the restaurant itself cosy or Instagram worthy, the crocques are simply delightful. Takeaway is possible and the city park is close by if you fancy a picnic among the locals and students.
Where to have dinner in Leuven
Botaniq – Gourmet dining next to Leuven's heavenly botanical gardens. Botaniq is renown for its excellent wines and French cuisine with a rock 'n roll kick.
Baracca – If you enjoy tasteful Italian food and some good cocktails, Baracca is the place to be! Famous for their social bites to share with your beau or friends, I would call it Italian heaven 😉
Where to go beer tasting in Leuven
De oude markt - the Old Market Square is the longest bar in the world. It is literally just a big open square filled with nothing but bars after bars after bars…, each with their own unique style, music and crowd. There's literally everything for everyone and you cannot NOT have a good time! Enjoy some Stella on tap or any other famous Belgian beer and just have a blast!
Best coffee shops in Leuven
Barbóék - The world's best invention must be the combination of a bookstore and coffee shop in one! You can just grab a drink, maybe order some homemade pastries, find a book and just sit down and read. Flop down in one of the many cozy couches and feel like home!
Things to do in Leuven: walking tour
1. UNESCO HERITAGE: Grand Beguinage Leuven
Get lost in the cute little streets of the Grand-Beguinage. This UNESCO world heritage site is now owned by the university and houses professors and doctorates, hence the amount of bicycles that can be found in the streets. It's a lovely serene place with small bridges crossing the canal and a gorgeous lawn that invites you for a picnic amongst the historic buildings.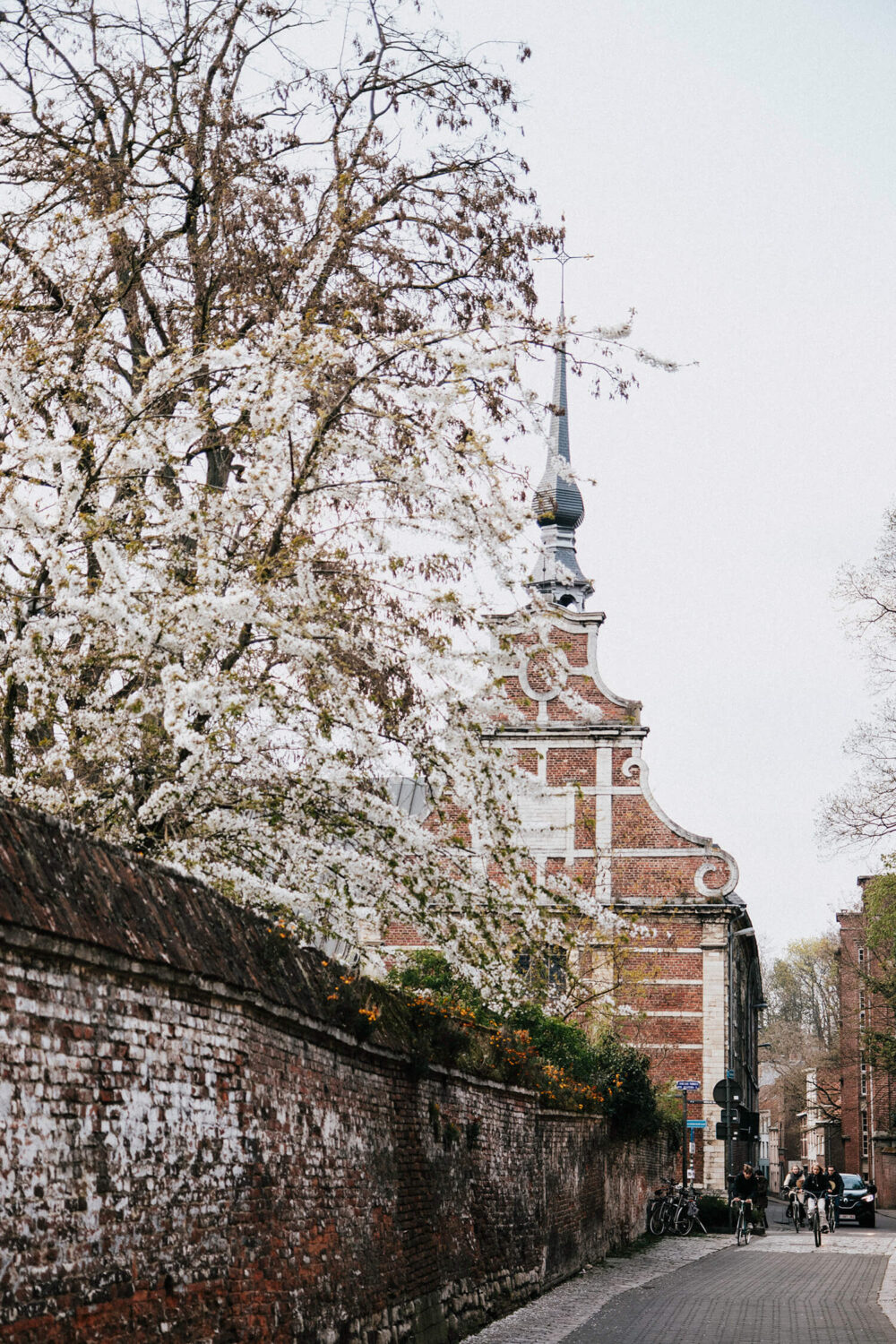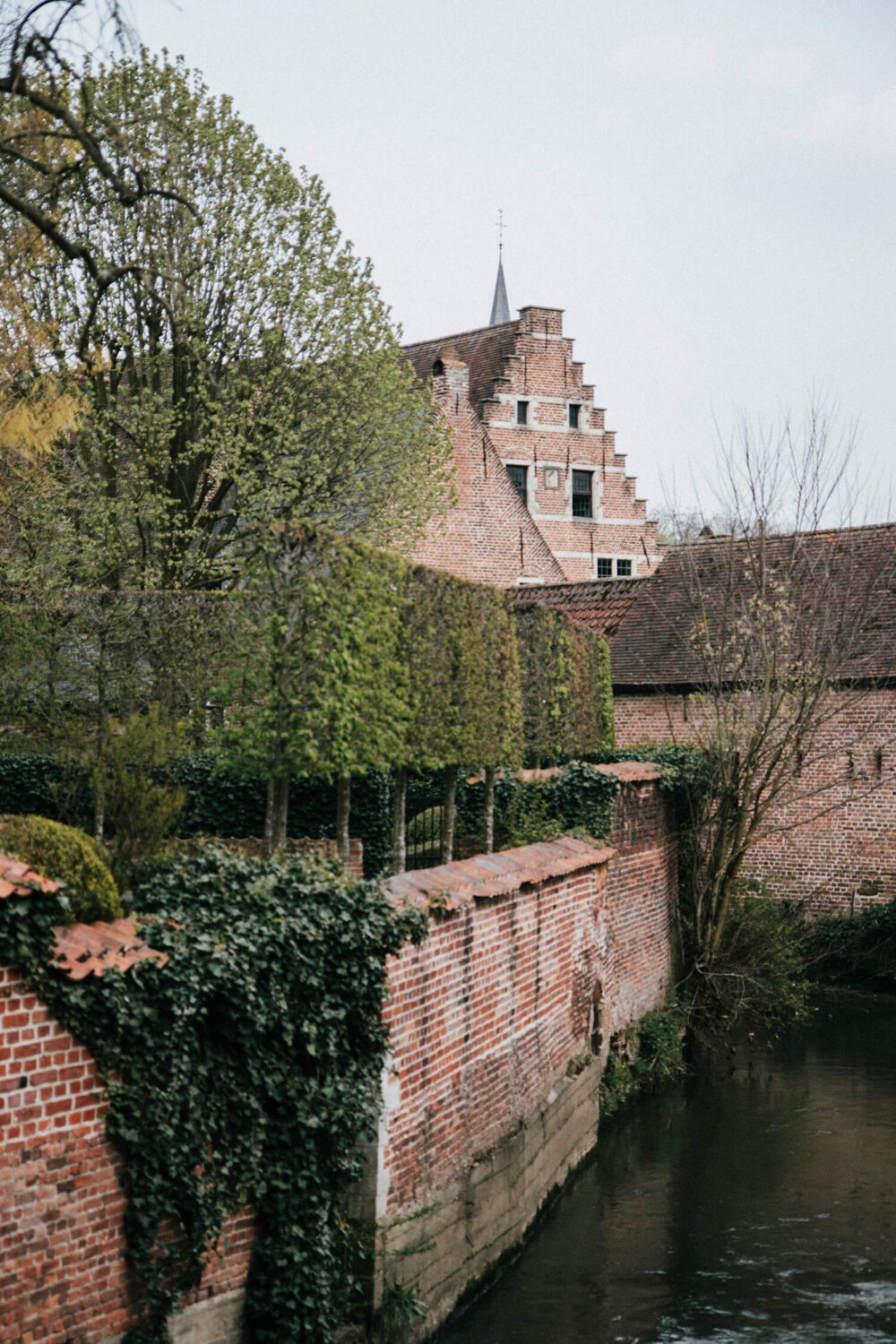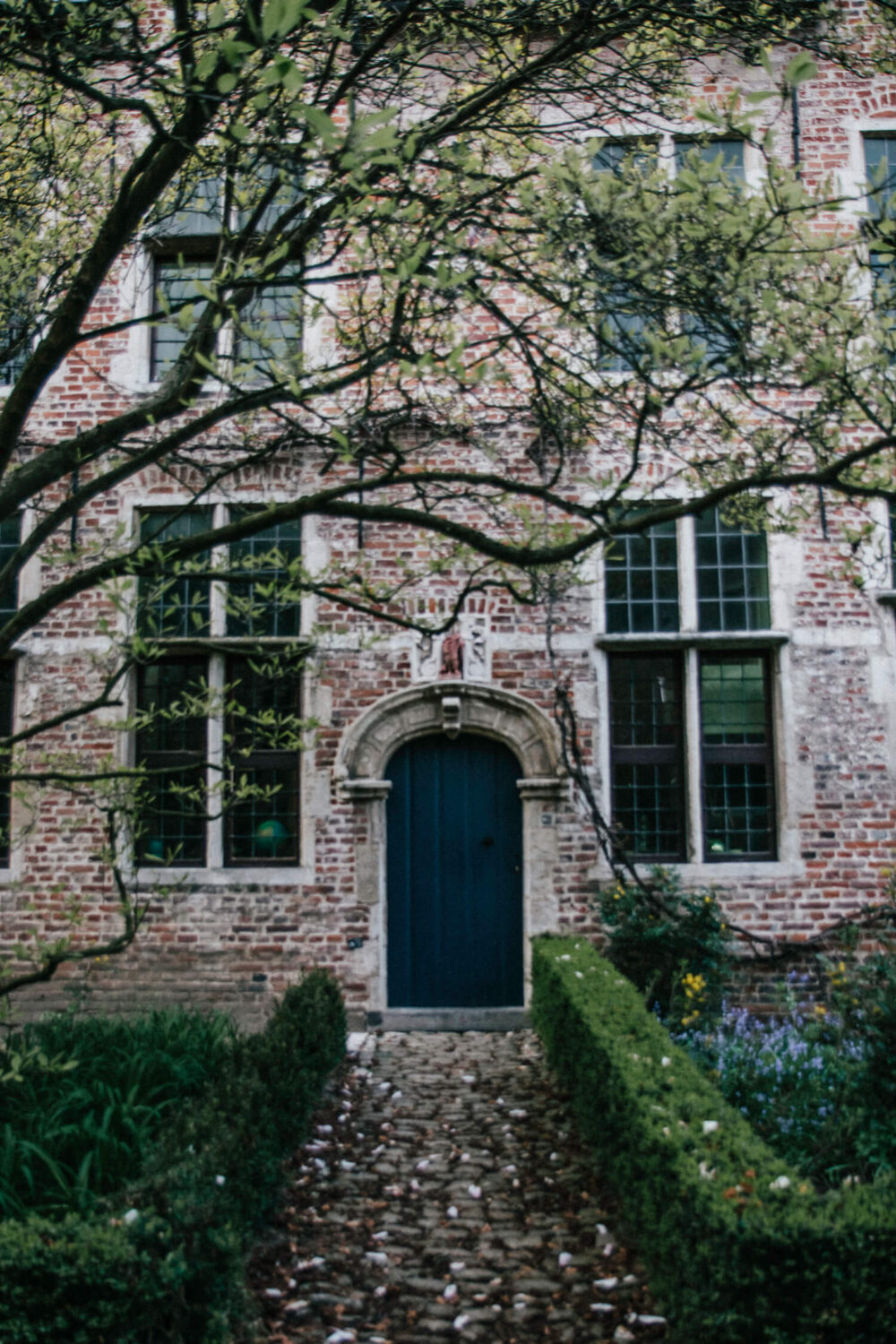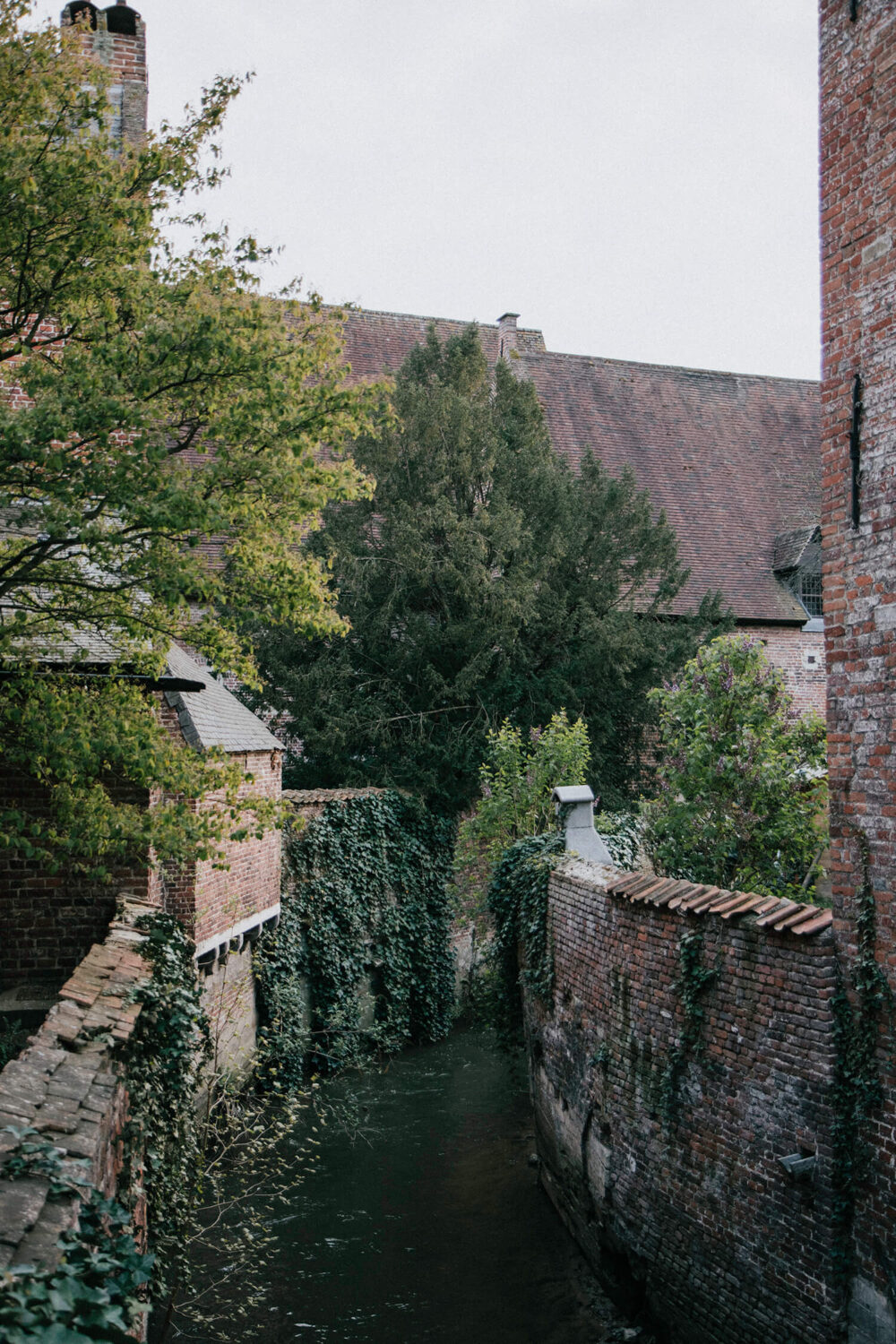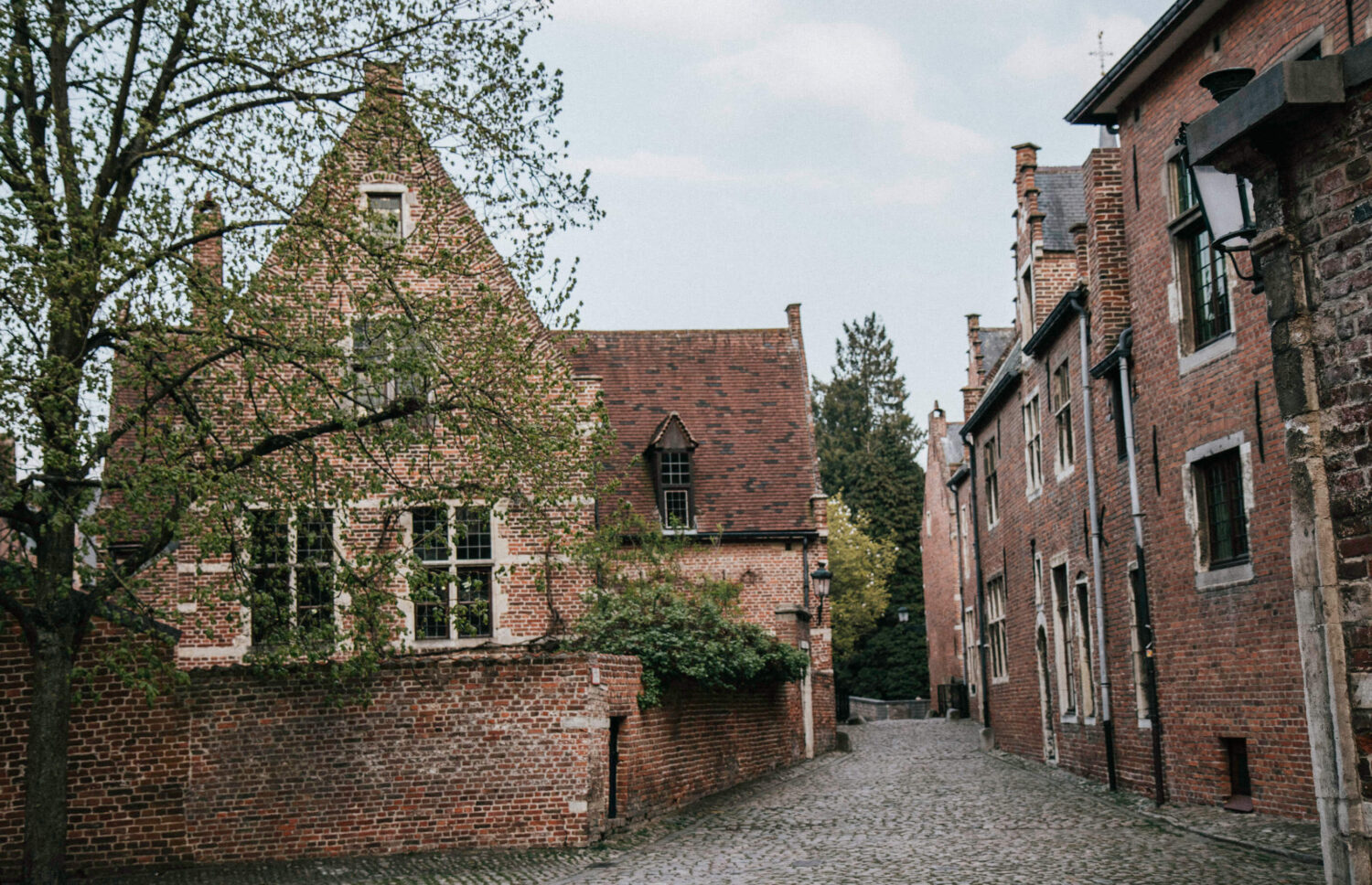 2. Abdij Van 't Park
Watch the sunset from Abdij van 't Park. Slightly out of the city centre, the abbey of Abdij Van Park is a tranquil oasis that offers a nice walk around the many ponds with superb views of one of the best preserved Abbey complexes in Belgium. The complex comprehends a church, port buildings, water mill and fish ponds and is a unique sight in Europe. After a massive renovation campaign, the abbey will be back in full splendour and able to receive visitors gazing at the amazing interior as from 25 October 2017.
3. Central University Library
Enjoy the skyline from the library tower. For decades the library tower has shaped the skyline of Leuven but the truth is, not even a lot of locals know that you can climb the 289 stairs to the top of the tower in order to enjoy the view. During the academic year you can arrange a visit to the Tower via the KUL with concert of the Reugezom (an equally typical melody for Leuven as the Big Ben melody for London) by the Bell ringer!
4. Local street art by DinDin
Discover DinDin's open air gallery of street art. No need to visit a museum, if you want to ogle at some pieces of art. DinDin's art is free to be discovered in the streets of Leuven. The local urban artist pins colorful rice paper stencils everywhere along the walls of Leuven! For a concentrated dose of art, check out Camillo Torres. The small alleys and concrete corridors of an apartment building act as an open air gallery for Leuven's best street artists.
5. UNESCO: gothic splendor of Leuven City Hall
Admire the countless statues of the City Hall. The Town Hall of Leuven is arguably one of the most famous Gothic city halls in the world and is located at the Grote Markt (Main Market) square, across from the monumental St. Peter's Church.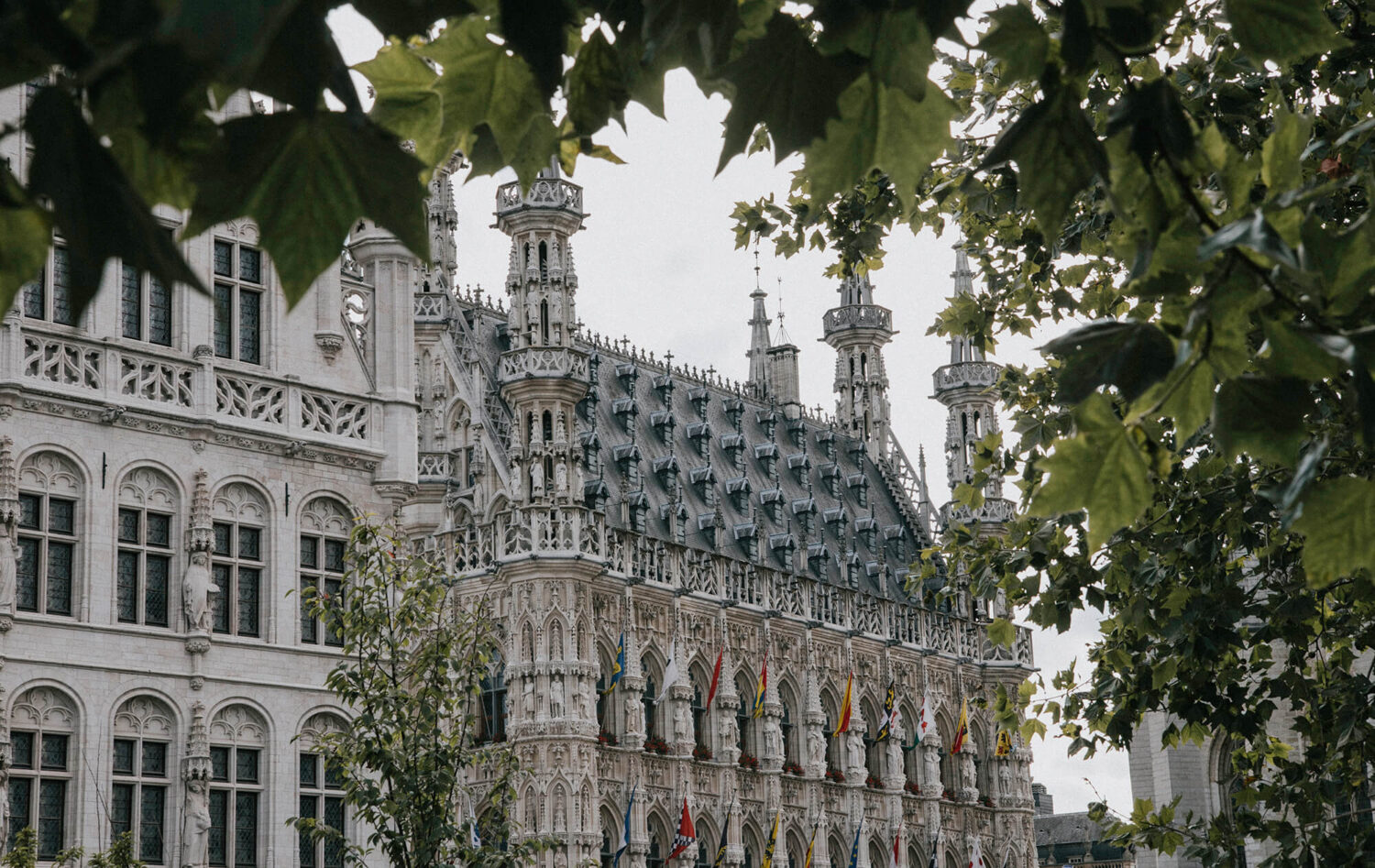 6. Botanical Gardens
Relax in the Botanical Gardens. Though Leuven is a small city, it can get a bit overwhelming sometimes with students whizzing from class to class and bikes seemingly coming from every direction (Amsterdam, you got some competition there!). The Botanical Gardens are a true piece of heaven when you're looking for some relaxing time. It's also the perfect place for a stroll after indulging in the culinary delights at restaurant Botaniq!
Mechelsestraat – If you prefer to stay away from the chain stores, this is one of the best shopping streets Leuven has to offer. It has trendy boutiques, coffee bars and eateries hipsters would line up for.
Thelma Coffee and Design
– I fell in love with this store from the moment I first stepped through those doors. The store has this boutique feel to it with a calm and stylish interior and beautifully displayed pieces, while still offering affordable clothing and accessories. Icing on top of this very stylish cake is that you can have coffee and some snacks while you're trying on outfits. I had the most fun while going on a shopping spree with my best friends!
And there you have it! If you haven't been to Leuven before, I hope it made it to the top of your Belgium travel bucket list.
Where to next?
Firstly, if you found this article helpful, we'd love it if you could follow us on Instagram.
There's plenty more to see in Belgium, so if you're looking for options check out our other Belgium articles.