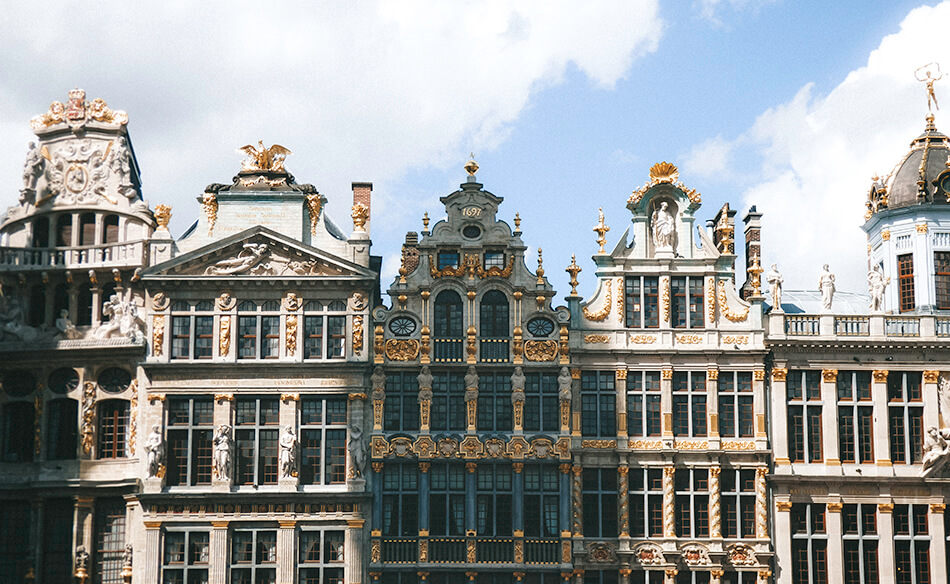 Stuck on a Belgium layover at Brussels Airport (BRU)? Great! No, I'm just kidding ;-)… usually layovers suck. It's mostly wasting precious time and drinking overpriced coffee in one of the airport cafés while waiting on your next flight. However, Brussels is actually a perfect layover destination to get out of the airport and explore in between flights.
As I am determined to promote my –often overlooked- but beautiful country, here is our perfect way to spend your layover in Brussels.
---
What to do on a layover in Brussels
---
How to get to the city center?
First of all, exploring is much more comfortable after you ditch some of your bags. The airport offers baggage lockers on level 0. Next on the agenda is actually getting to the city centre. There are different options depending on your budget: get an expensive taxi, a long bus ride or go by train. When travelling to and from the airport I honestly prefer taking the train. It stops directly at the airport and runs every 15 minutes or so. The train ride itself takes about 15-20min and all important points of interest (in my opinion) are located around the station Bruxelles-Central/Brussel-Centraal. Fancy some history? Than get on that train and start exploring!
Going back to medieval times
The obvious place to begin any tour of Brussels is la Grande-Place. It is one of my favourite spots in the city and certainly not to miss on your layover in Brussels, no matter how limited you are in time. If you only have time for one point of interest, choose this one! I mean… just look at it!
After having visited several European cities, I can honestly say la Grande-Place is Europe's most beautiful square. Surrounded by seventeenth-century guild houses, a gorgeous gothic town hall and cobbled alleys and lanes, it just has something magical about it.
Manneken Pis and his companions
To the south of la Grande-Place you can find Brussels' mascot, Manneken Pis. In full disclosure, I find the statue a bit underwhelming; it is small and surrounded by hordes of tourists. The uniqueness however is in the fact that the statue never looks the same. Manneken Pis has a wardrobe fashionistas would be jealous of. He has more than 700 pieces of wardrobe to his disposal, some of which are even made out of gold and brocade!
We are in Belgium -country of beers- so not surprisingly Manneken Pis pees beer or wine instead of water on special occasions ;-).
Did you know Manneken Pis is part of a peeing trinity? Neither did I :-)! I was too curious to skip it so off I went to find the two other statues that are taking a tinkle: Jeanneke Pis and Zinneke Pis.
---
---
Brussel's Comic Book Route
If you like being outdoor as much as I do, I highly recommend walking (part of) the Brussels' Comic Book Route. It's a path composed by several comic book murals which deck the walls of several buildings throughout the inner city of Brussels as well as other neighbourhoods. On a sunny day, this route is a perfect (and free!) alternative to the Comic Book Museum.
Following its trail, the Comic Book Route is a good way to discover the capital and even penetrate some neighborhoods less crowded by tourists. I really enjoyed strolling around the city looking for the murals of comic books I haven't read in ages. It felt like being thrown back to my childhood remembering all those stories I loved! The entire tour is about 10km long. If you're short on time, you can focus on the murals located nearby the tourist attractions.
The real Brussels: the Marolles
What I most love about Brussels is The Marolles, known for its ohhh soooo famous flea market and the most authentic quarter of Brussels. Starting from metro station Hallepoort, you can walk through the Marolles in about 1 hour and have a pretty good impression of this multicultural neighbourhood.
We went antique hunting at the flea market located at the Vossenmarkt and took the free elevator at the Breughel square to the imposing and gaudy Palace of Justice. From there you have a wonderful view over Brussels' skyline! In summer, this spot grows into one of the most pleasant terraces squares of Brussels.
Tasting chocolate in the Grand Sablon
The Sablon is, in my opinion, one of the coziest places to eat in Brussels. The Grand Sablon is a small triangle with the historic Notre Dame de Sablon church at its head. Lining the streets are cafes, bars, restaurants and shops. There are many nice places to eat in the small streets and is less touristy than the Rue de Bouchers. And now you are in the Sablon you can get acquainted with one of the Belgian culinary pleasures: chocolate!
Final stop: Monts Des Arts
Final stop before heading back to the train station is climbing the stairs to the top of le Monts des Arts. This beautiful park is where a lot of locals hang out just to enjoy the sunshine and have a drink or snack and enjoy the view over the inner city. And there yiu have it – our way to spend a perfect layover in Brussels!
As a reference, I managed to do all the above, including taking time to have a few drinks and lazing on the terrace of one of the cafés in 5 hours (not including travel time to/from the airport).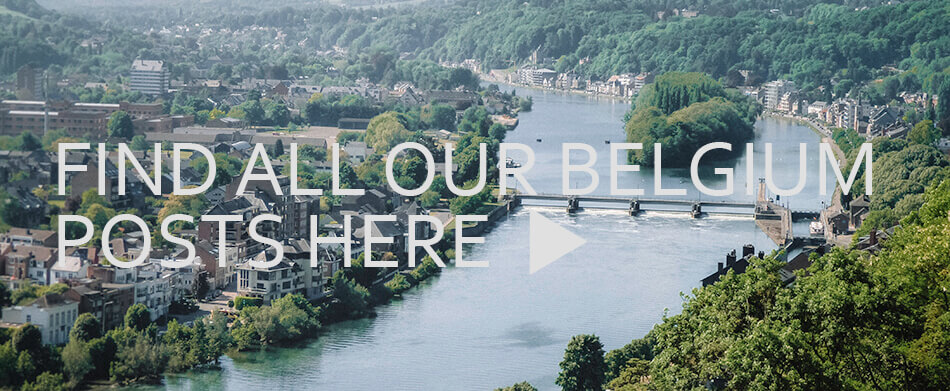 ---
Have you visted Brussels? What did you like about our capital?
---