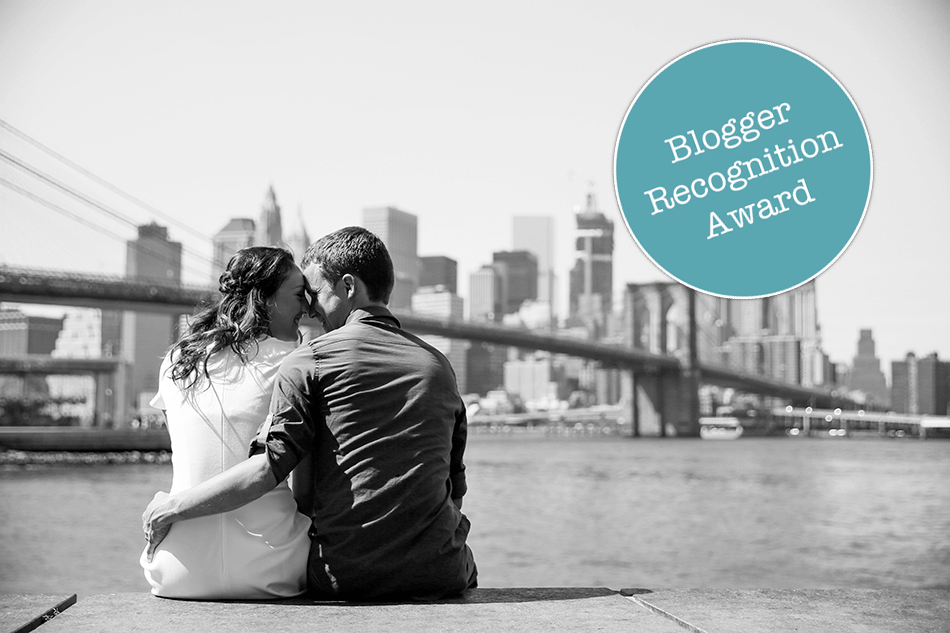 Not so long ago we received the
Liebster Award
and now we won the Blogger Recognition Award. We're so so excited and over the moon to be nominated for another award by other bloggers!
What is the Blogger Recognition Award?
The Blogger Recognition Award is given to bloggers by bloggers who appreciate the hard work, dedication and vast amount of hours we all put into each and every post, as well as keeping the website current and updated.
Thanks so much to Ian & Lana from
Who do I do
for nominating us for this award. Your appreciation of our blog warms our hearts!
The Blogger Recognition Award Rules:
Thank the blogger who nominated you and provide a link to their blog
Write a post to show your award
Give a brief story of how your blog started
Give two pieces of advice to new bloggers
Select 15 other bloggers you want to give this award to
Comment on each blog and let them know you have nominated them and provide the link to the post you created
Story of how our blog started:
Our blog started out as a small idea a couple of months ago. We didn't really act on it at the time but it kept lingering in the back of our heads… always thinking our writing or photography wouldn't be good enough, yet having this urge to spread our travel knowledge with the world. One day we had that *palm-slap to the forehead* moment when we realised we spent so much time making itineraries and informing other people while we could've been doing it for everyone out there on the internet. A few days later Along Came An Elephant was born.
Two pieces of advice to give to new bloggers:
You need to promote the sh*t out of every post you write! We missed out on so many opportunities in the beginning, basically because we didn't even thought about sending emails out to businesses that might have been interested in what we had to say. Just recently we brainstormed for options to promote our blog post on "How to have a perfect layover in Brussels" and decided to send it to our Belgian national airline. They loved our article and published it on their Facebook page and the amount of readers for that particular posts increased by 400%. There was a win-win situation going on here; for them it was a good way to increase their customer satisfaction by offering this article to their international clients, for us it was a good way to get exposed to their large fan base and it generated a lot of visits to our blog.
Collect subscribers from the very start of your blogging adventure. After three months we still don't have a way to attract subscribers, either by newsletter or either by lead-magnets. Suffice to say the increase in traffic on our blog due to our success described in point 1, was not capitalized in precious e-mail addresses to whom we could send our new blog posts directly.
Our Nominations:
The great thing about being nominated for this award, is that we get to pass on the love and nominate other blogs. 15 nominees seemed a lot so we chose 6 blogs that really stood out. Below, you will find blogs that we believe need to be discovered:
Congratulations to our nominees! They will be notified through their blog.
Thank you again to Ian & Lana for nominating us for the award!
Which blogs will you be passing the award to? Please leave a comment and let us know.