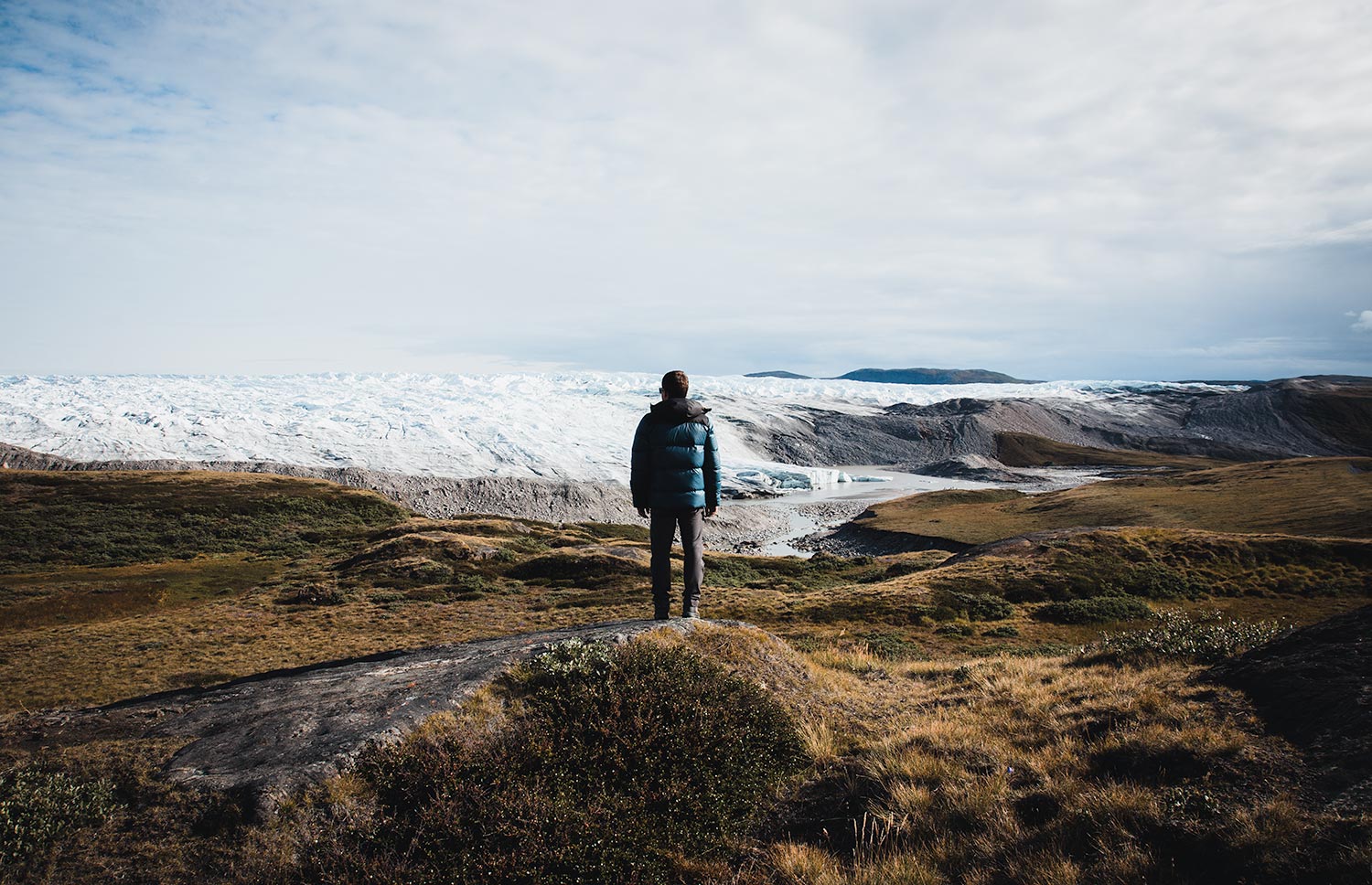 For as long as I can remember, I have been looking for destinations that are less travelled. Destinations where I can still enjoy utter silence. Where I can hear the wind rustling through the grass and where animals flourish undisturbed in their natural habitat.
Greenland seemed a mythical destination. Unfathomable. But this beautiful destination seemed easier to travel to than I thought. Its unspoilt nature was within reach! But how do you prepare for such a unique trip? In this blog post you will find our complete Greenland packing list and what to wear in Greenland during the summer months.
This post may contain affiliate links, which means that we may earn a small commission -at no extra cost to you- if you make any purchases through our website.
---
What to wear in Greenland during Summer
---
When travelling to the North, planning your travel outfits becomes a little more complicated. The weather is unpredictable and you can often experience all seasons in one day. Travelling to the far North makes it all the more complicated because you also have to deal with extremes: from extreme cold to pleasant summer days. Our best tip for travelling to Polar Regions? Layer up!
Since we could go through all the seasons in one day, that's exactly what we packed… a little bit of everything.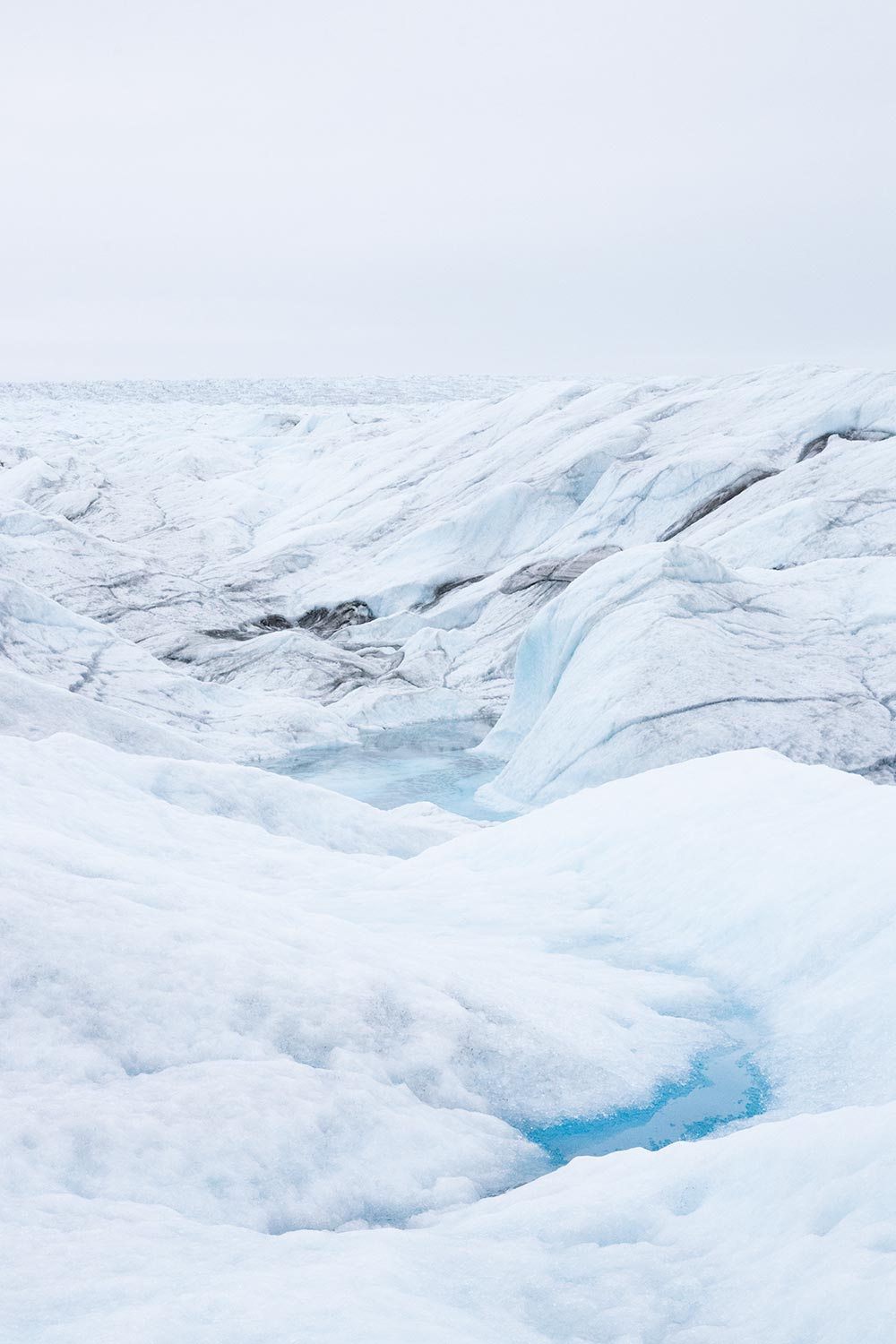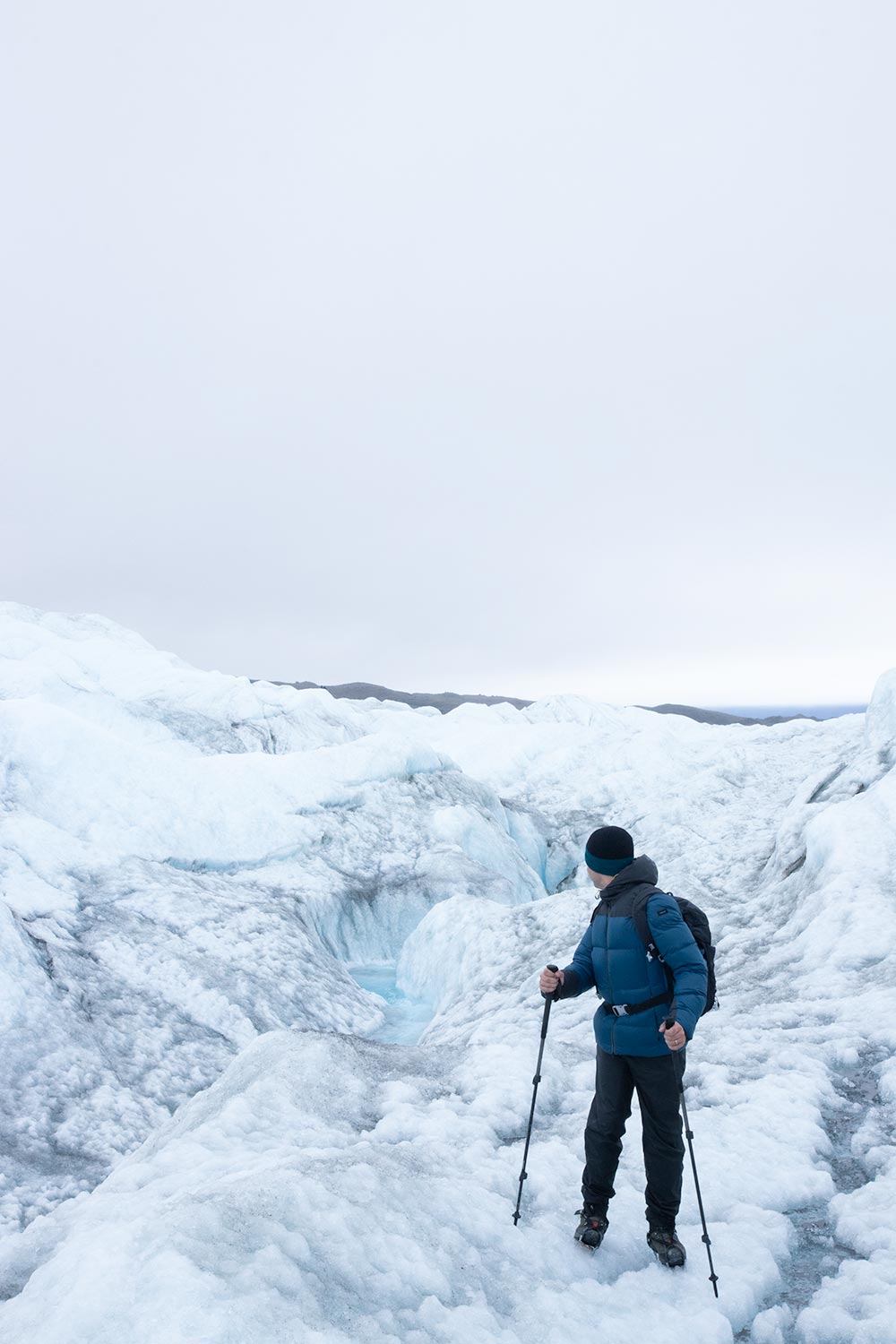 Greenland weather in Summer
The weather in Greenland changes per region
Greenland is big! By comparison, Greenland is slightly larger than Austria, Belgium, Denmark, France, Germany, Ireland, Italy, Poland, Portugal, the Netherlands and the United Kingdom put together. It's fair to say that the weather won't be the same everywhere in Greenland. You can expect different temperature zones depending on whether you are traveling to the East, South, West or North of Greenland.
We traveled to the West of Greenland, more specifically to Ilulissat and areas around the Disko Bay as well as to Kangerlussuaq, so our tips on what to wear in Greenland are especially useful when you're traveling to the same region.
When is Greenlandic summer?
Greenland's summer is short and changeable, and starts proper in June. While Greenland is mostly covered in ice, temperatures might be a bit warmer than you expect. West Greenland summer temperature is normally around 5°C to 15°C. The further south you travel, e.g. to the capital Nuuk, the warmer it will be. Don't expect Mediterranean temperatures though. The average daily temperature exceeds freezing only in July and August, while in June it is around 0 °C.
Weather in Disko Bay
The air in Greenland is dry, which is why even a few degrees above zero will feel warmer here, than in the rest of the world. In the same manner the cold doesn't feel quite so cold in comparison. Disko Bay however, might be one of the coldest places to visit in Greenland during summer. Locations near and on the water are notoriously windy and even on a balmy summers day, you might need gloves, a hat and a warm jacket.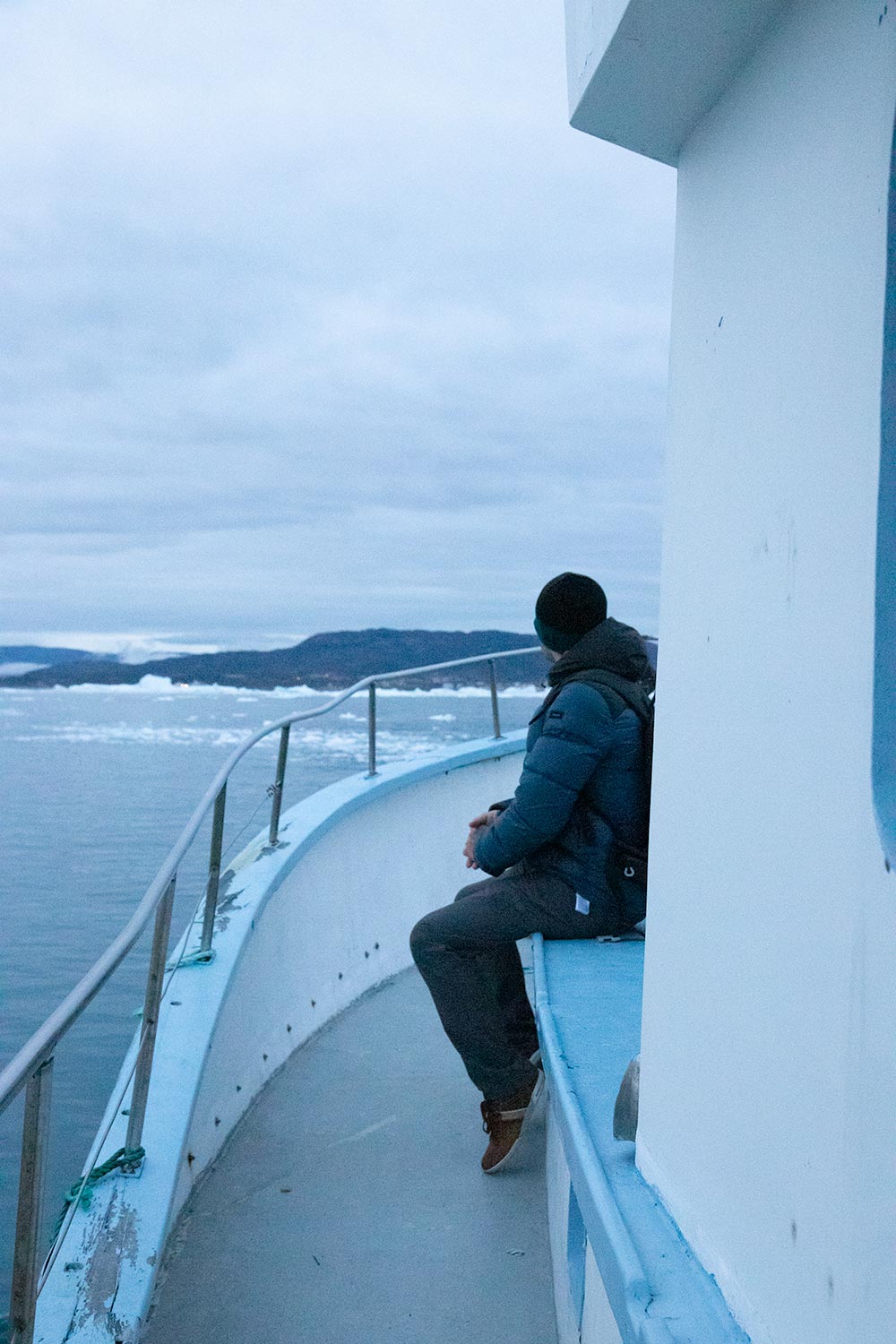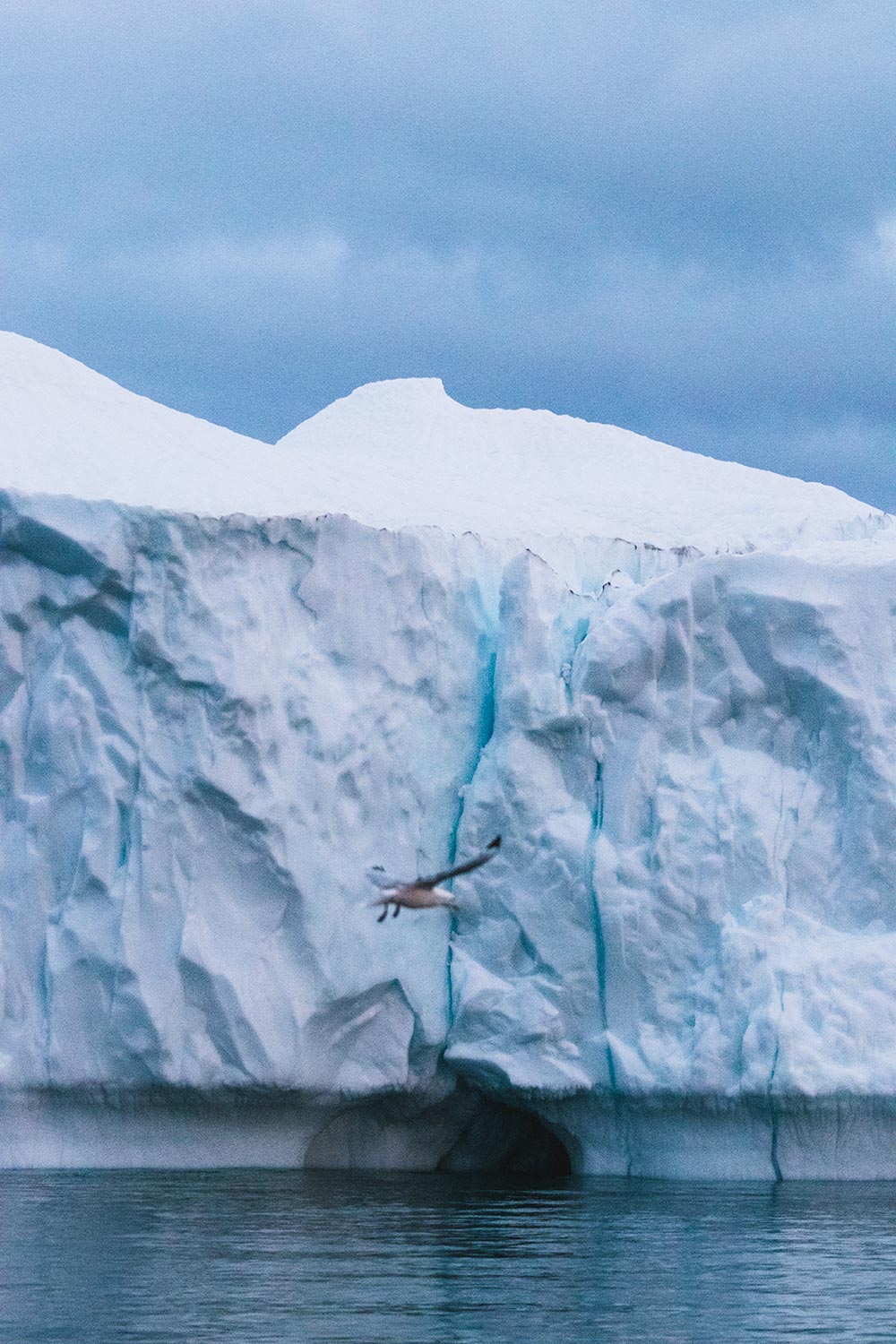 What luggage to bring to Greenland
Backpack, duffel bag or hard-shell suitcase?
We were advised to take a backpack or duffle bag to Greenland and skip a hard-shell suitcase with wheels. Main reason being that there are hardly any roads in Greenland and you'll often have to walk some distance to your hotel over uneven terrain. We can honestly say that in every location we've visited a suitcase with wheels is perfectly fine! Yes, there might be only about 90km of roads in Greenland, but the area around Ilulissat has plenty of asphalted roads leading to town center and hotels -even when the longest stretch is only 4km long- so don't be scared into buying all new gear.
What we definitely can recommend is to bring waterproof luggage. Our luggage was often exposed to rain or ice and in some instances even transported in an open-air trailer. If you don't want your stuff to get wet, get yourself a rain cover for your backpack, a waterproof duffel bag or a hardshell suitcase.
We took our The North Face Base Camp 71L duffel bags and they turned out to be perfect for our needs!
Bring a daypack for excursions
We highly recommend bringing a daypack of about 20L-30L. It will definitely come in handy when going on a hike or on excursions. Since you might experience several seasons in a day, you'll want a roomy backpack in order to pack layers, snacks and photography material. Make sure to pick a backpack that has a rain cover in order to protect your backpack and its content from the elements. We brought ours from Jack Wolfskin. You can find a similar 24L daypack here or the 28L daypack here.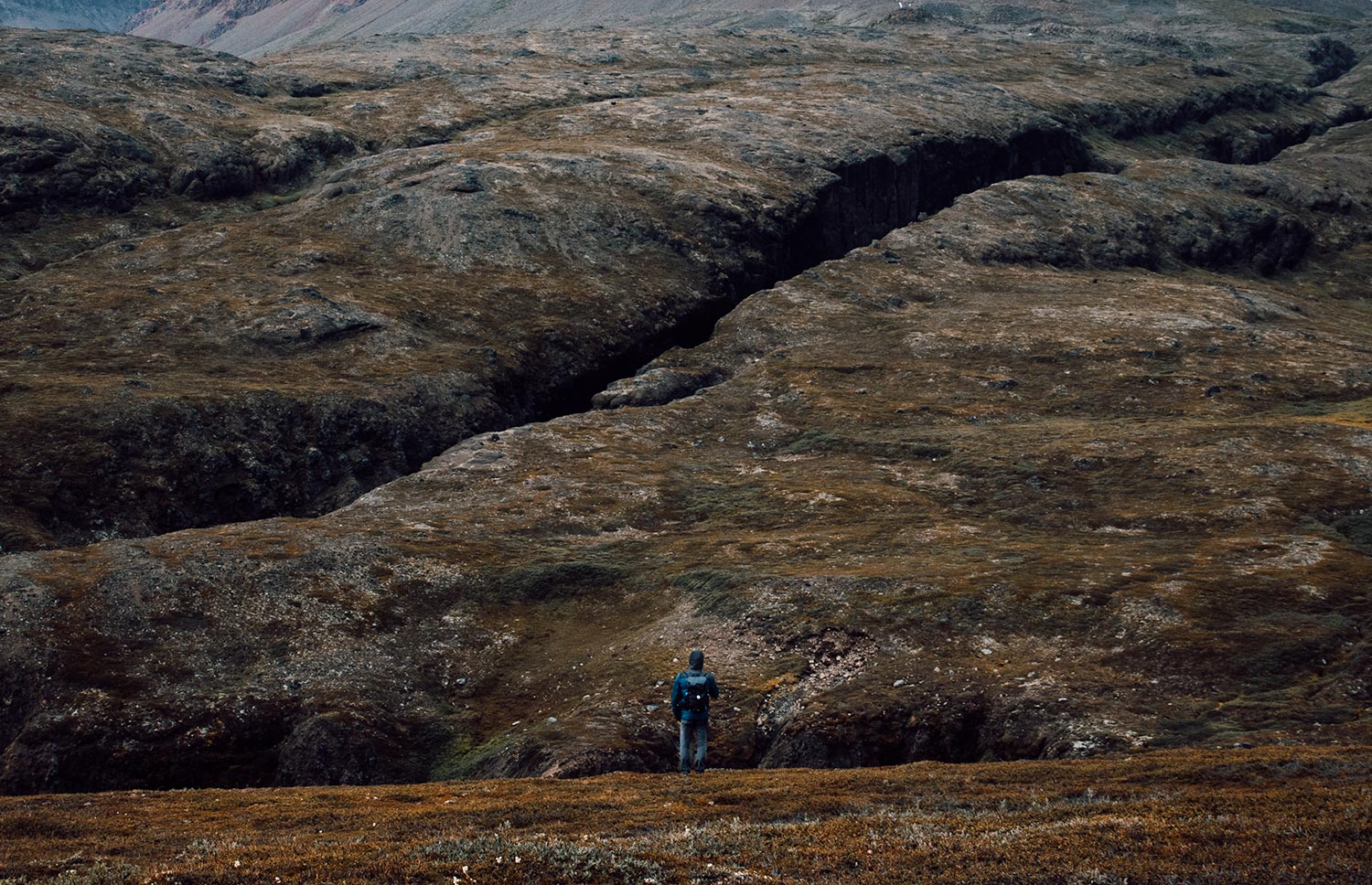 Photography bag
Greenland has the most surreal landscapes and I couldn't go without taking my photography gear! If you're planning on taking pictures in Greenland, take a sturdy waterproof photography bag with you. Experiencing 4 seasons in one day means you'll probably be exposed to rain or heavy mist at least once on your trip. When visiting the Ice Cap, you want your bag to stay dry when you put it down on the ice.
I took the WANDRD PRVKE 21L backpack and I couldn't have been happier with my choice! The inside is completely customizable so you can take your preferred photography gear with you. Want to know what gear we brought with us? You can check out the contents of my photography bag right here.
Compression cubes
I have raved about packing cubes before, but traveling to a polar region learned me that even the best packing cubes aren't cut out to handle skijackets or down jackets. They just take up so much space!
That's why I'm so impressed by compression sacs and cubes. We brought several types along on our trip. We used Eagle Creek compression sacs to compress our ski and down jackets. After using the compression sacs, they were reduced to half their original size, taking up much less space in our luggage!
Next to the compression bags, we also used Eagle Creek compression cubes. These visually resemble more the traditional packing cubes but they come with a special type of zipper which allows you to compress the content even further. It's all about space when packing and we prefer to keep it tight, not wanting to tug on too much luggage.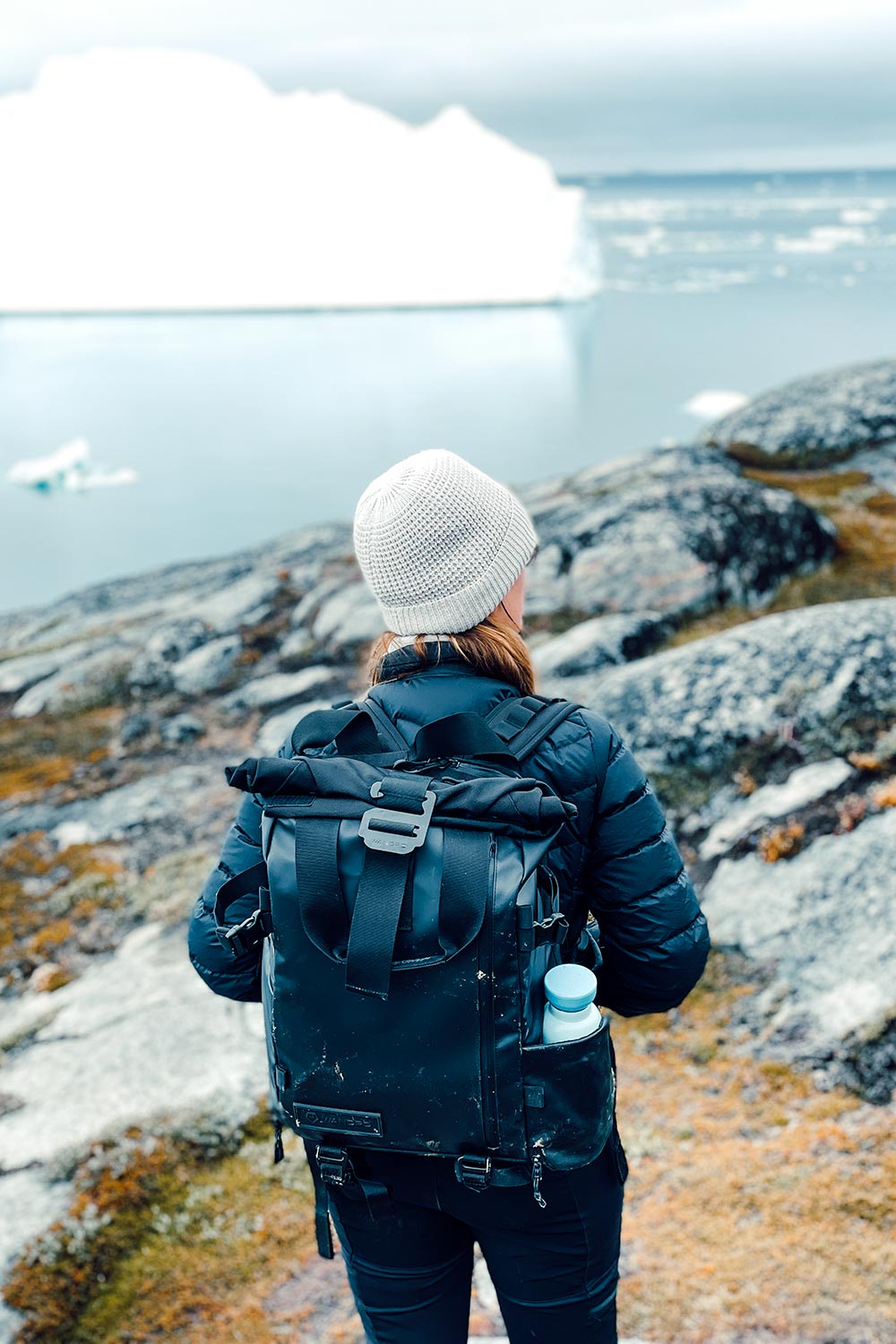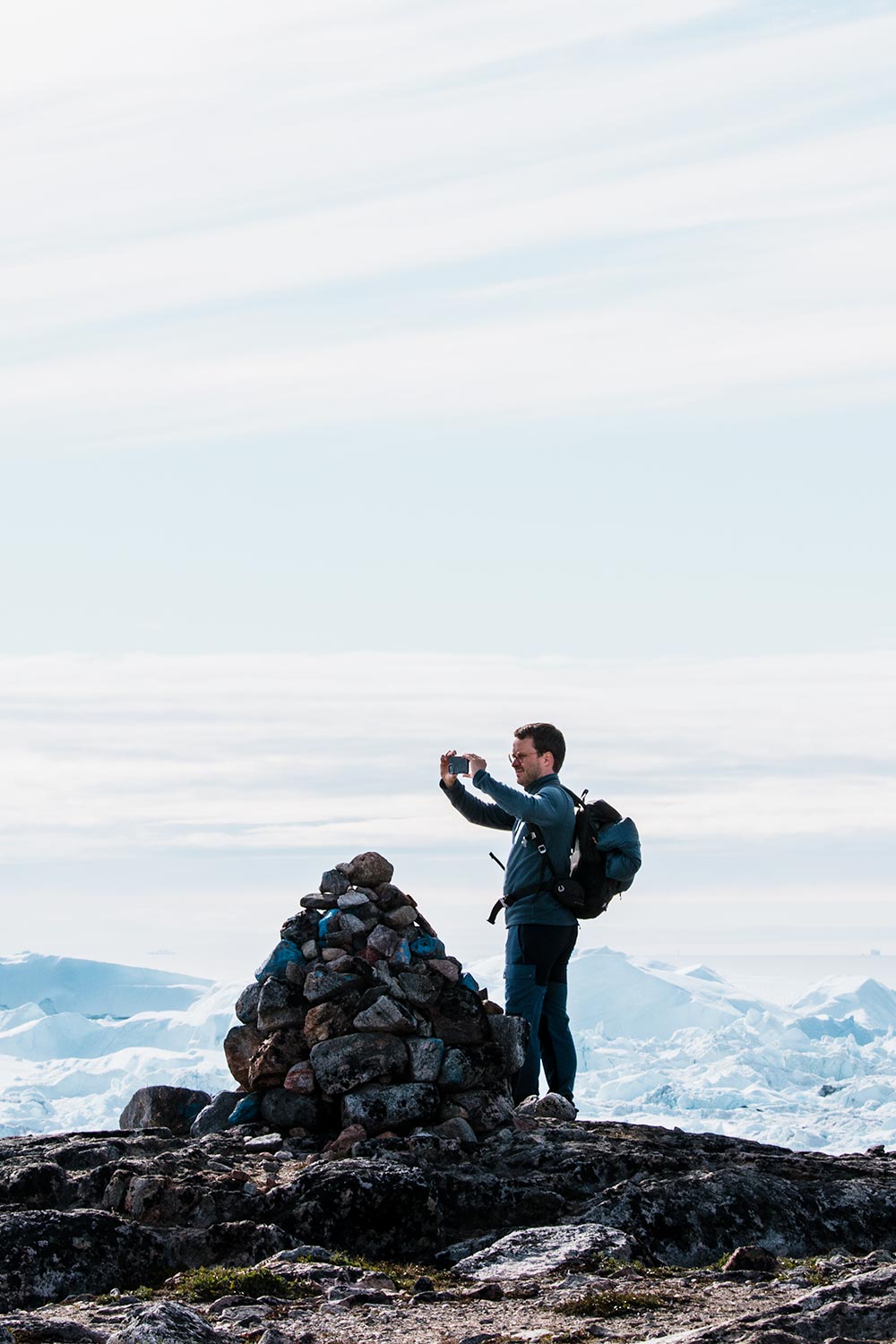 What to wear in Greenland during the summer months
As mentioned before, layers are your best friends. 90% of the time we went out with 4 layers on. It was our ideal mix, we never got cold an could easily take off a layer if we needed to.
Our 4 layers included:
Layer 1: t-shirt
Layer 2: thermal long sleeve shirt
Layer 3: fleece sweater
Layer 4: down jacket or ski jacket
Thermal base layers
Preferably from wool, the thermal shirt was our daily base item. We packed several as we wore them almost every day.
We also packed a couple of wool base pants to go under our hiking pants. These we didn't wear often, we mostly wore them on the ice cap since it was very cold out there. In hindsight we could've used them on Disko Island. Temperatures there were okay but there was a nasty wind which went right through our hiking pants. We could've used the extra layer to keep a bit warmer. It's a great layer to have with you 'just in case'.
Water- and windproof outer layers
From our experience it is essential to bring these items on a Greenland trip and we always had them in our daypack when we headed out. Remember that the weather can change rapidly in Greenland, so we were always prepared for rain, wind or a sudden drop in temperatures.
Hiking Pants
We brought regular hiking pants and warmer hiking tights. To be fair I mostly wore the tights because they were warmest. If you're prone to cold I would opt for the hiking tights or wear thermal pants under your regular hiking trousers.
Rain Pants
These were always in our daypacks in case we needed them and we used them quite regularly. We definitely wore them on the Ice Cap in Kangerlussuaq and also on Disko Island where we had quite a bit of rain. Not only is it more agreeable to stay dry from the elements when hiking, it was also very useful to have an impromptu lunch while hiking and not worrying about getting your clothes dirt or wet. Even when the rain cleared, we had to go through high vegetation quite a lot during our hikes on Disko Island which meant that the wet plants would've otherwise drenched our pants.
Wind Jacket
Honestly, we packed them and never wore them. They were just not warm enough for the temperatures we encountered while in Greenland. We had them with us in case the weather would turn warmer but it never did during our stay. Nevertheless we had them packed because some days it was a nice 14°C to 17°C, unfortunately it was always some days before we arrived or after we left our destination. hey just never ended up in our daypack or being worn.
Lightweight Down Jacket
We own some lightweight packable down jackets that are insulated but pack up really small and they were perfect to take with us on day trips. I especially wore mine in Ilulissat because felt a bit more dressed up and less like a wanderer. I would however suggest you bring one with a hoodie. I get headaches easily from lots of wind on my head and noticed that my hat alone was often not enough so I more often than not wore a hoodie over my hat in order to keep the wind away. I took this one from The North Face on this trip but would suggest this one with a hoodie instead.
Next to the down jacket I also brought my ski jacket and this is what I always wore on boat trips, hikes and especially the ice cap. I had an older version of this jacket with me on this trip.
Shoes
Hiking boots
Hiking boots with ankle support are essential if you're planning on going to the Ice Cap or hiking. When visiting the Ice Cap you need to fit crampons on your hiking boots so you can walk on the ice without slipping. You need sturdy hiking boots that cover your ankles in order to fit the crampons.
Also, during the summer months there is a lot of melting water all over the place. The tundra vegetation absorbs all the water which turns it into mini swamps which you'll have to cross when hiking. It also makes hiking trail slippery and cause injuries if you have no ankle support. High and waterproof hiking boots are essential if you want to keep your feet protected and dry!
Sneakers
I always hate to ware hiking boots on planes or in restaurants. They are bulky, heavy and just not comfortable all the time. So we always bring a pair of sneakers on our trips and this trip was no different. It feels so good on the feet to be able to slip into something else after a day of hiking, plus they are a bit more dressy when you want to go out and eat and are more comfortable during ferry rides and city walks etc.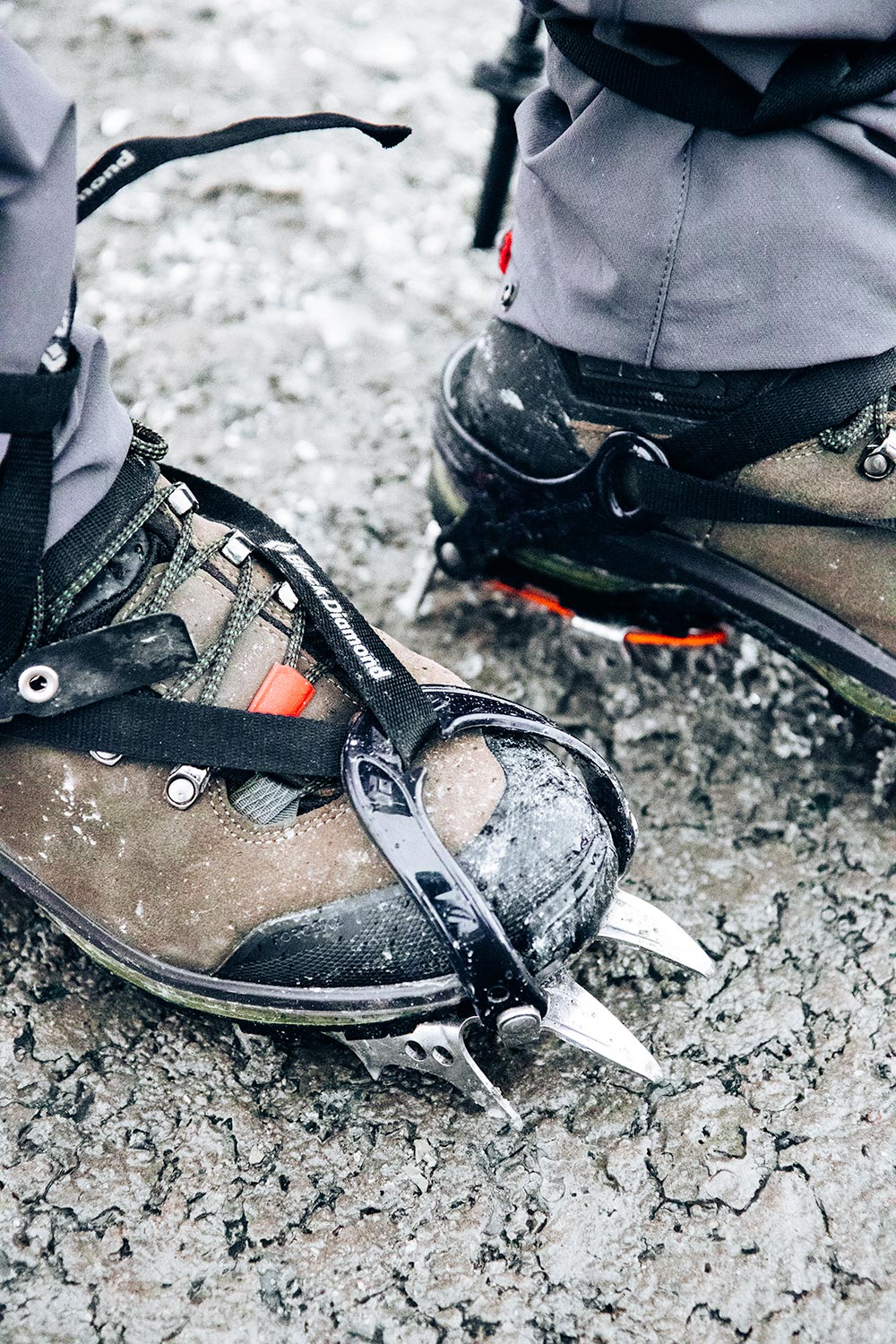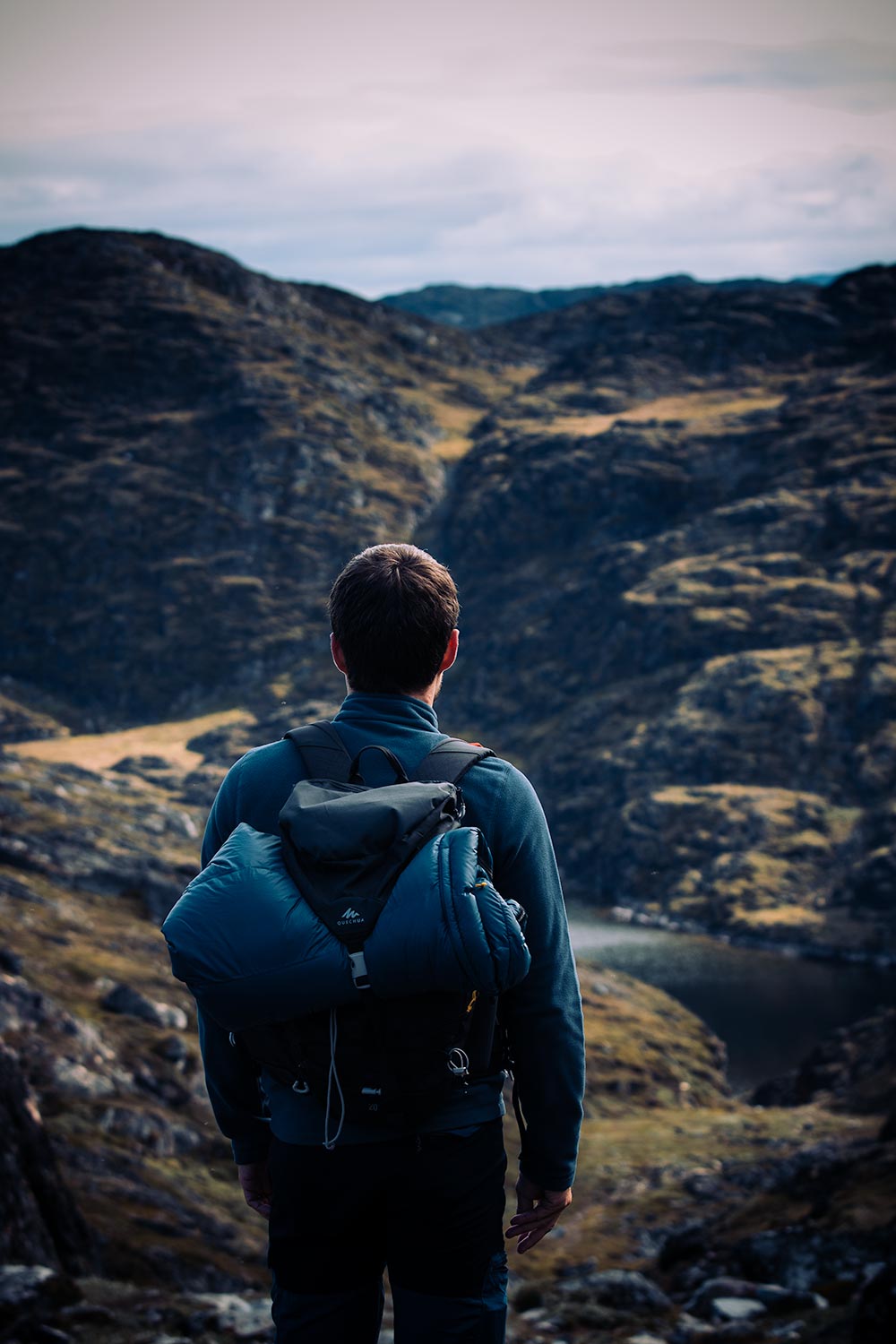 Other essentials to pack for a trip to Greenland
Reusable water bottle
Tapwater in Greenland is potable and bottled water very expensive, so just bring a reusable water bottle and fill it up every time you head out the door! Oh and while on the ice cap, just fill your bottle with the melting water directly from the source, it's so pure you can drink it right from the stream!
Travel adapter
Greenland uses European power sockets. Europeans do not need to bother with travel adapters but non-Europeans will need to make the necessary arrangements for your appliances to work.
Powerbank
Especially important if you're planning on joining the Camp Ice Cap adventure, since there is no electricity on the Ice Cap. A power bank will be needed to charge your phone and/or camera batteries. the cold also drains your battery much faster so if you're planning on heading out for the day and use your phone for photo's or make videos, you might want to bring a power bank along so you don't run out of battery.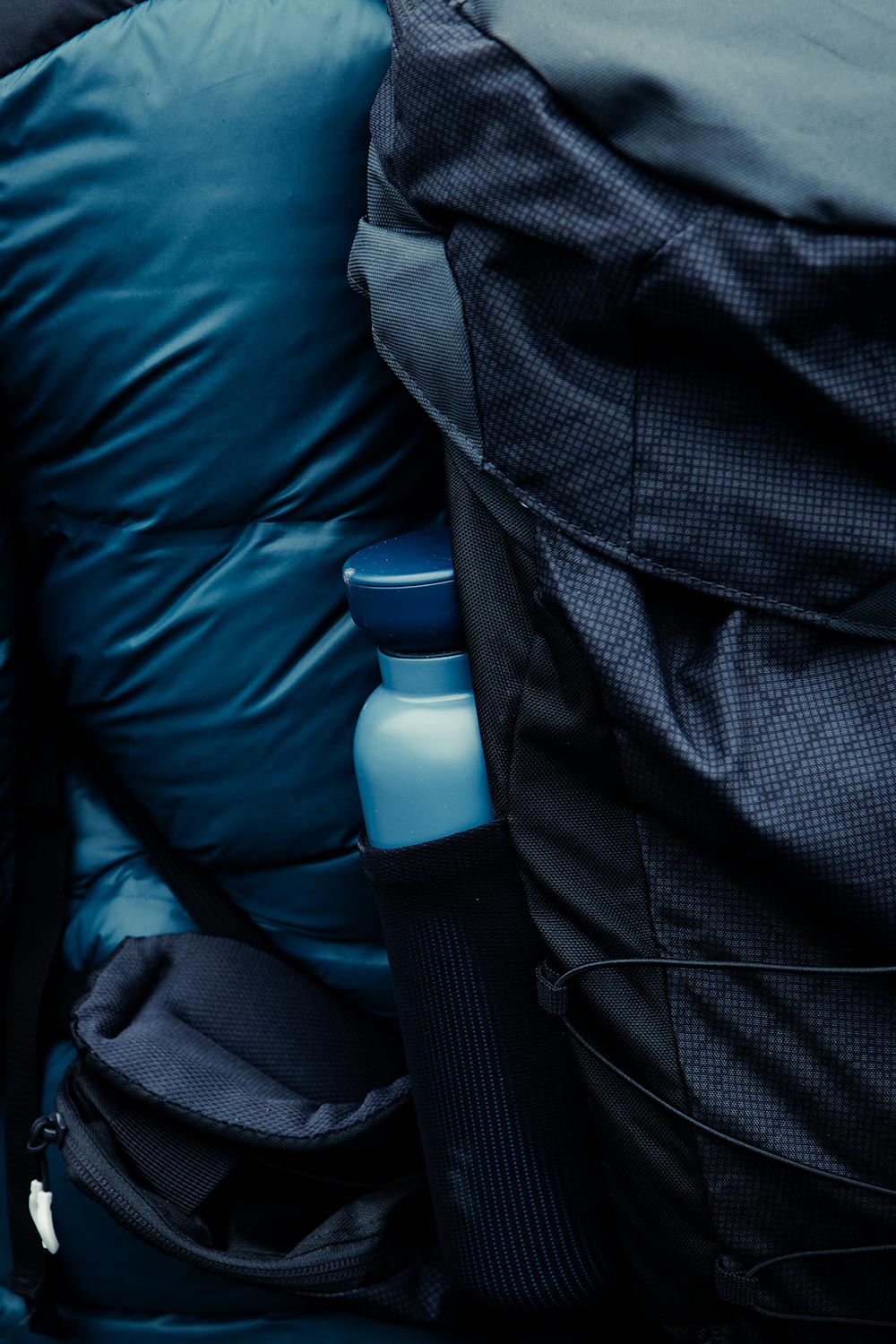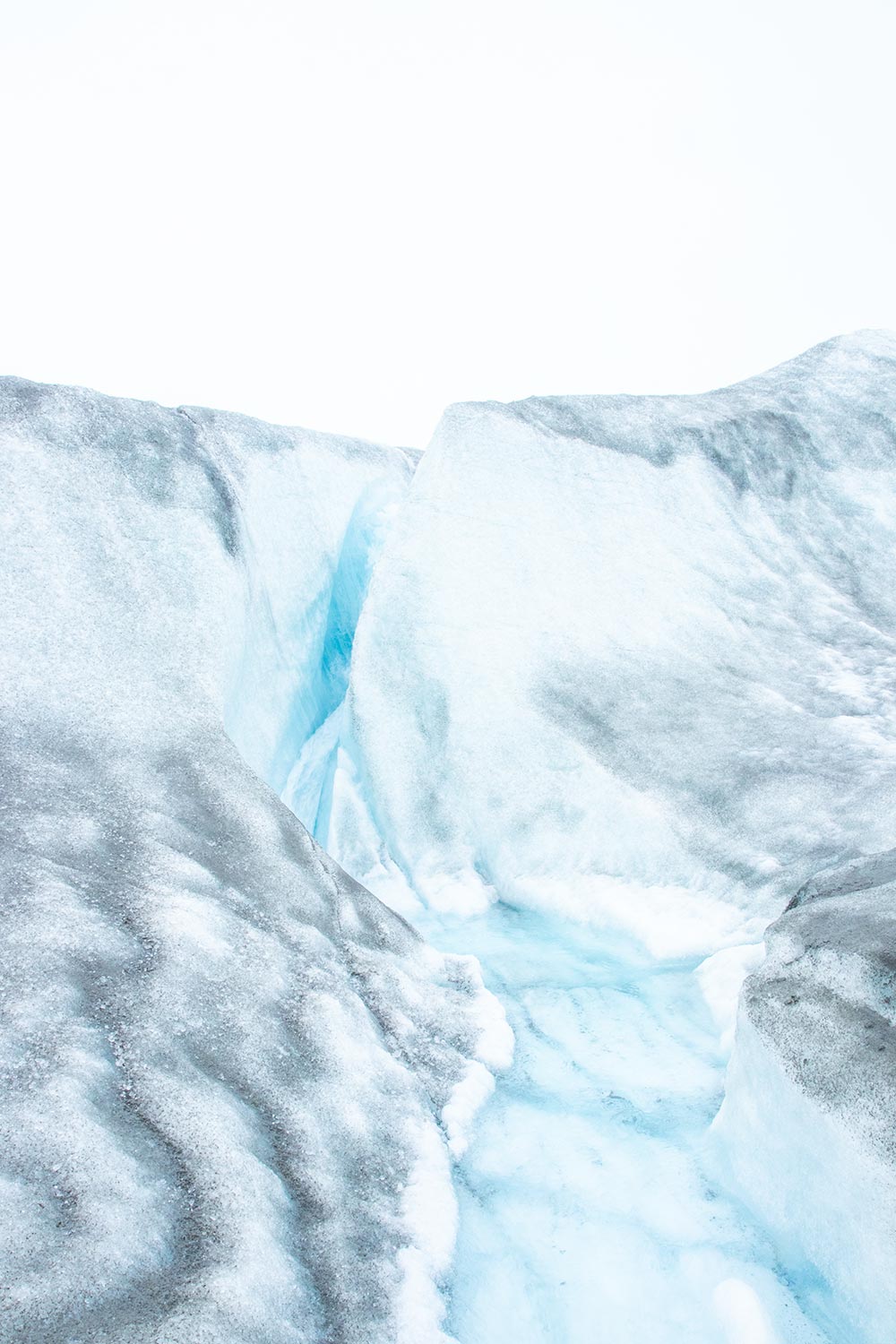 Mosquito face nets
The mosquito craziness dies down in August fortunately but when traveling to Greenland in Juli, you'll definitely need a mosquito repellent or face net when traveling. We've had some mosquitos bothering us on Disko Island and on Eqi Glacier and trust us, these little critters will drive you mental after a while.
Lip balm and lotion
The air is generally very dry in Greenland in relation to many other countries, and because of this low humidity the low temperatures do not feel as cold as you might expect. On the other hand, the dry air means that cracked lips and dry skin patches are common. I was extremely sensitive to this. I didn't bring any of the two so I had to chase down shows to find lamp balm and lotion to remedy the situation.