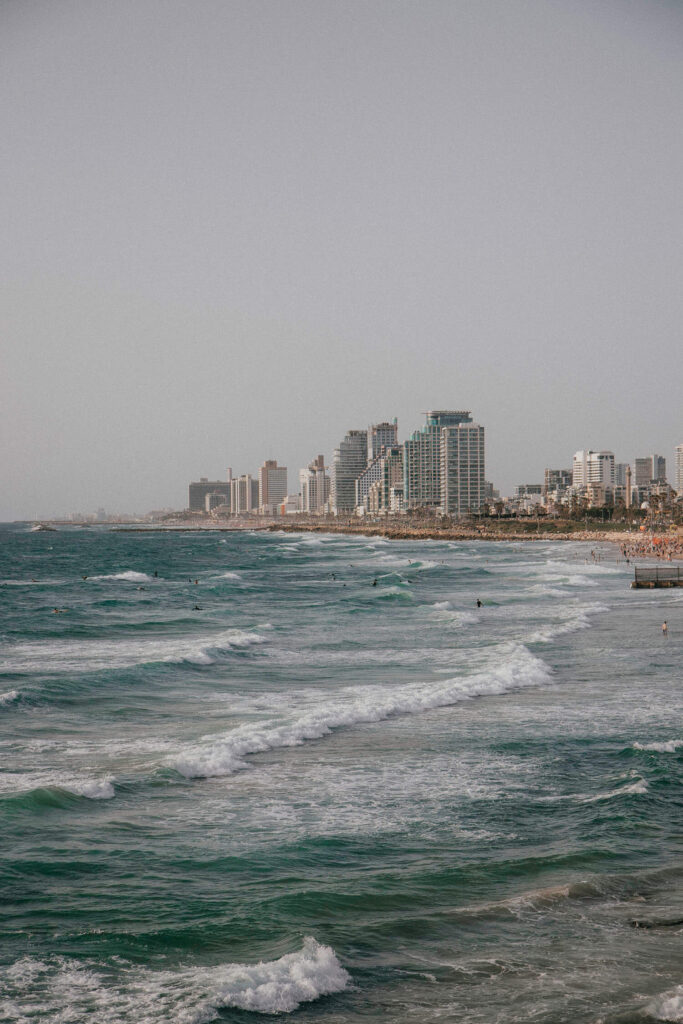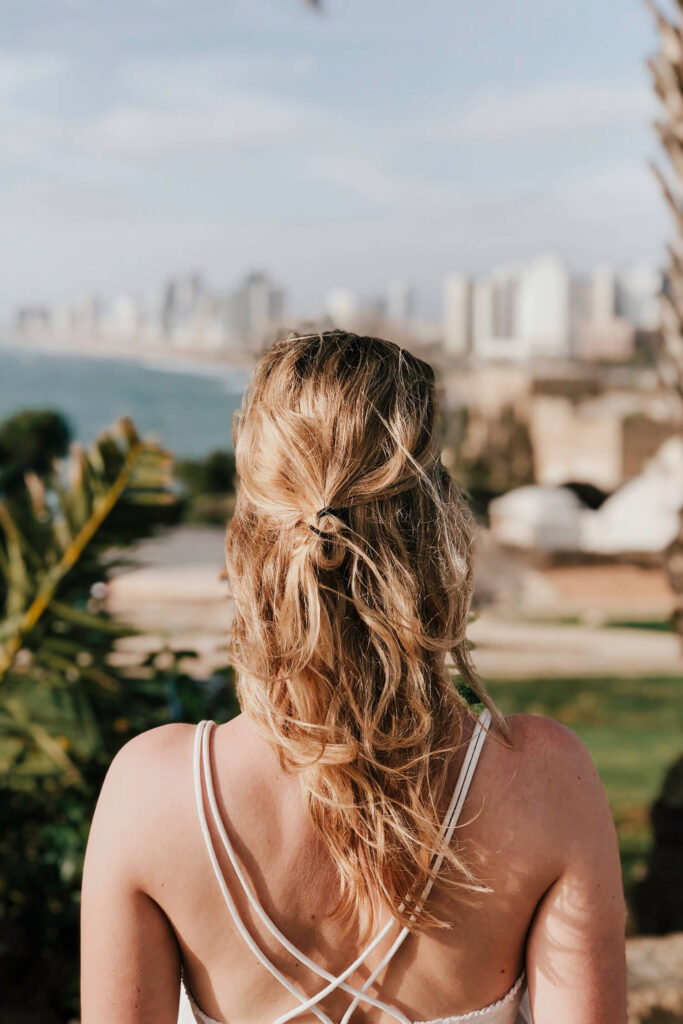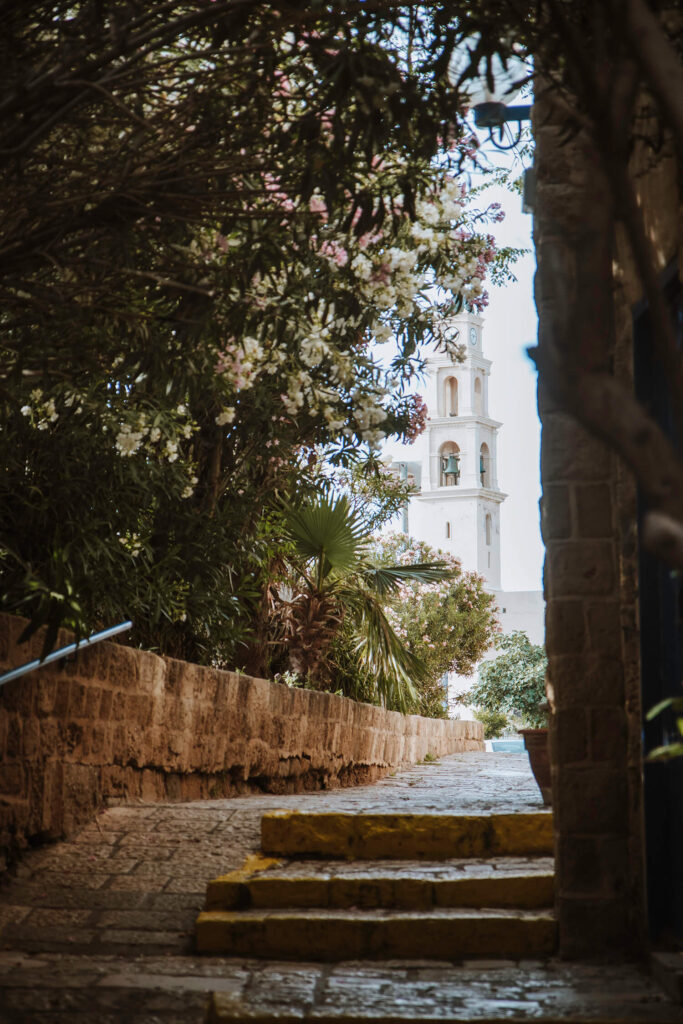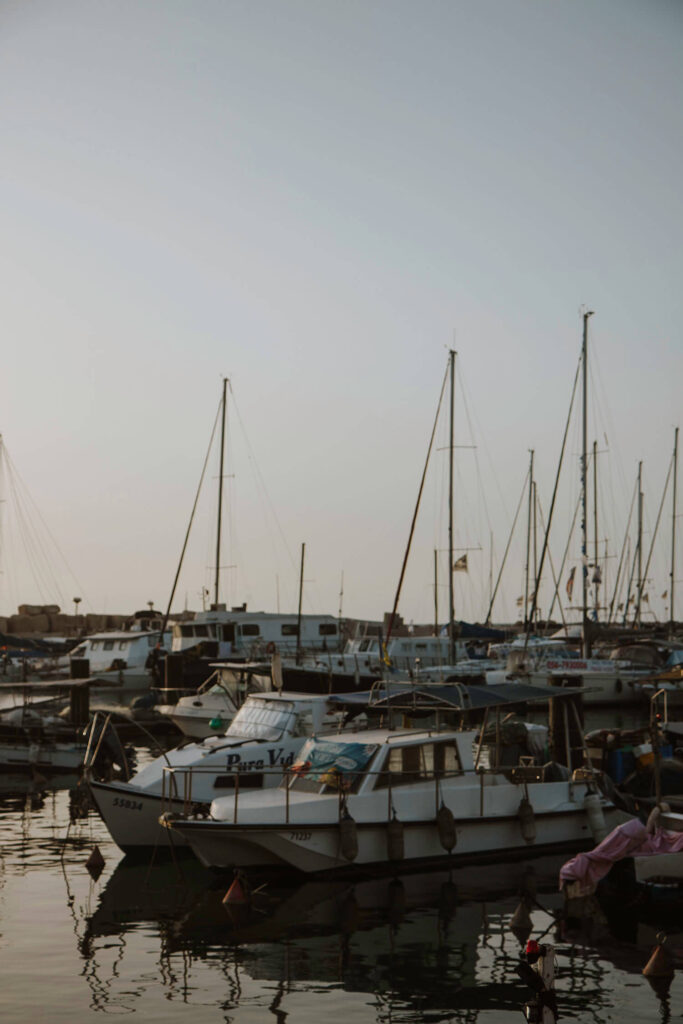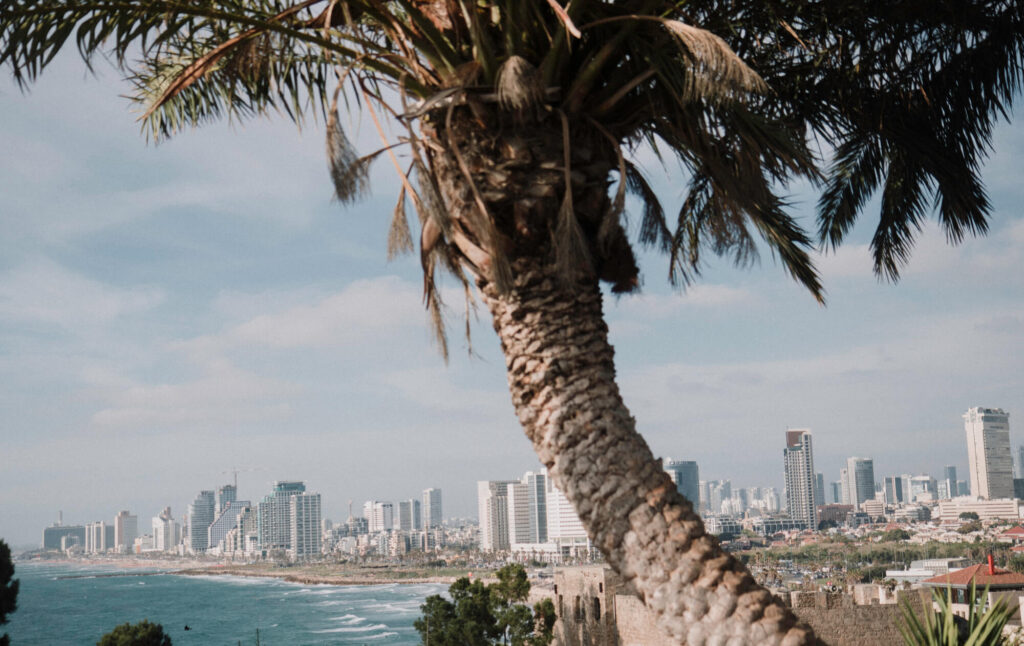 Heading to Israel and looking for the perfect things to do in Tel Aviv? We just returned and have rounded up the best the city has to offer in this Tel Aviv travel guide!
Since long we have dreamt of visiting Israel. It's the contrasts that make it so unique. Where else can you see both devout worshippers and LGTB party seekers coincide together? Israel also boasts mazing nature, countless historic and religious sites and the coolest city in the Mediterranean. Now that's a lot to pack for such a small country!
Consider us a fan and we bet you'll fall in love with Tel Aviv too. So if you are looking for the best Tel Aviv travel guide - here are the best things you absolutely cannot miss in Tel Aviv!
Pssst. Are you on a larger trip through Isreal?
Check out our other posts for inspiration:
---
Things to do in Tel Aviv: a travel guide to the coolest city in the Mediterranean
---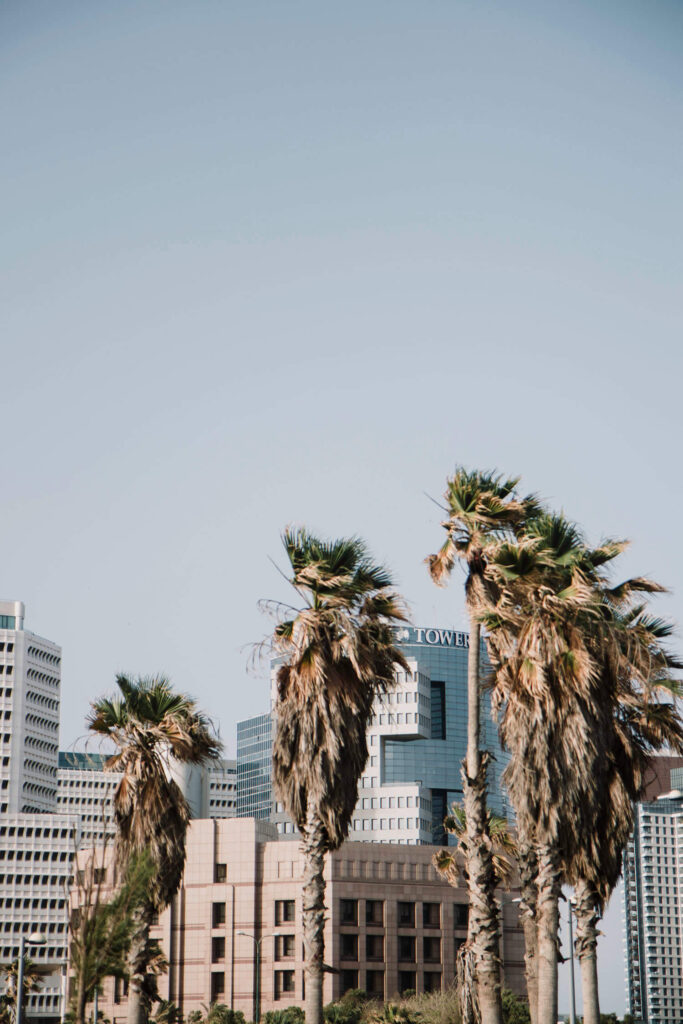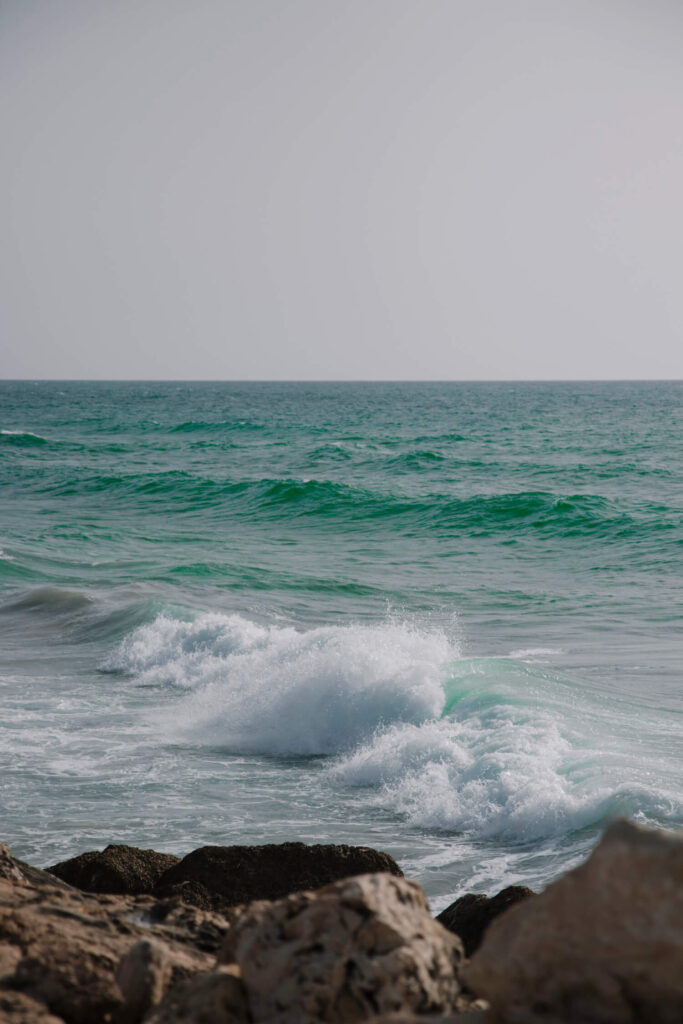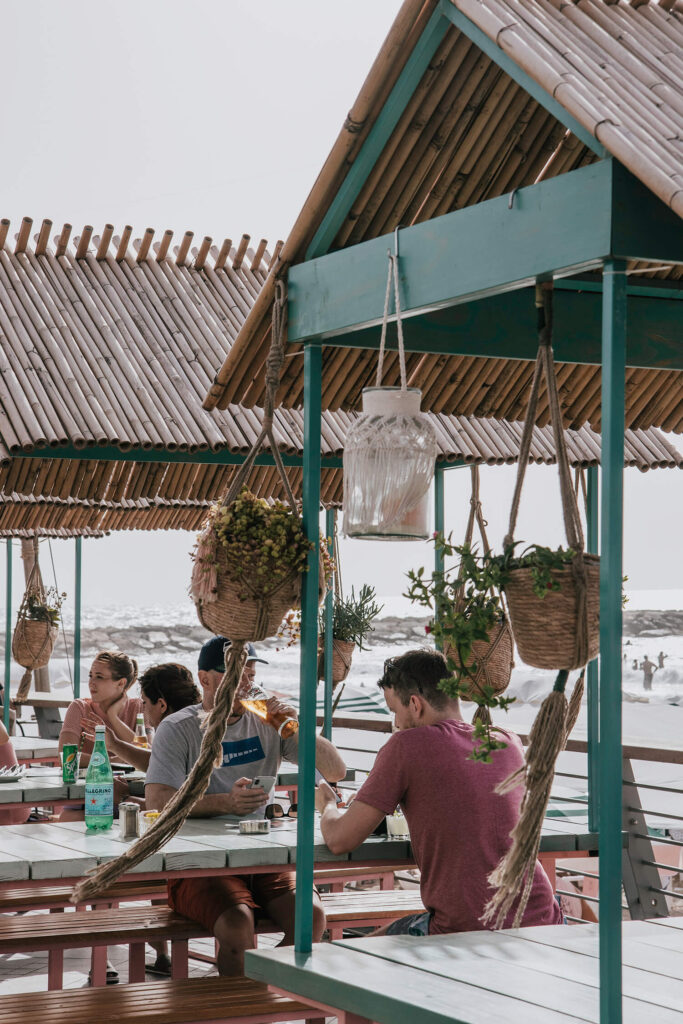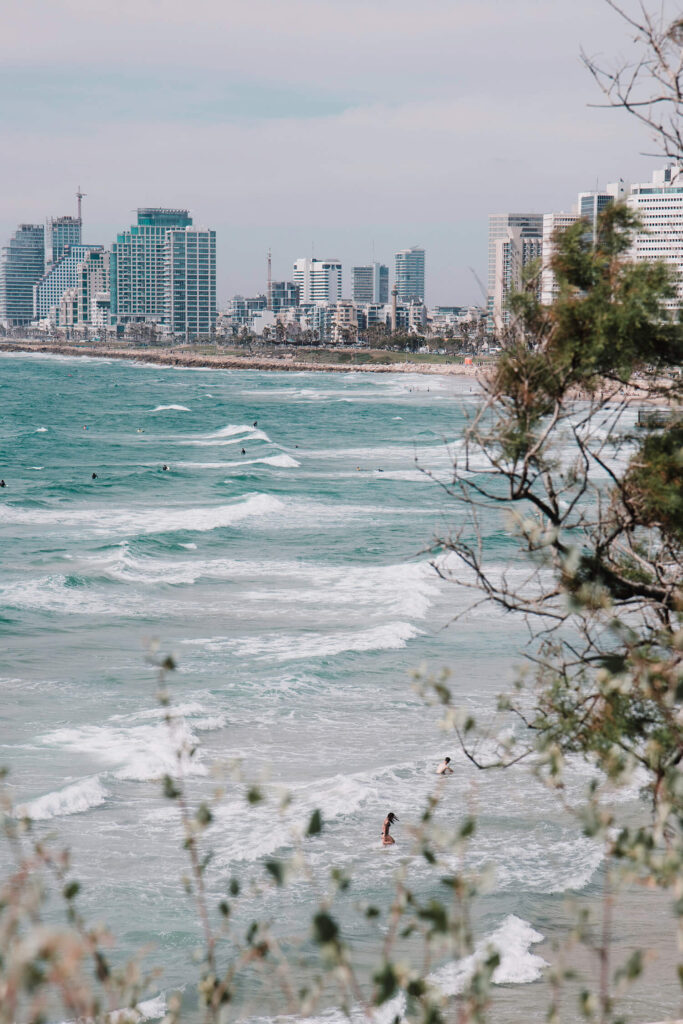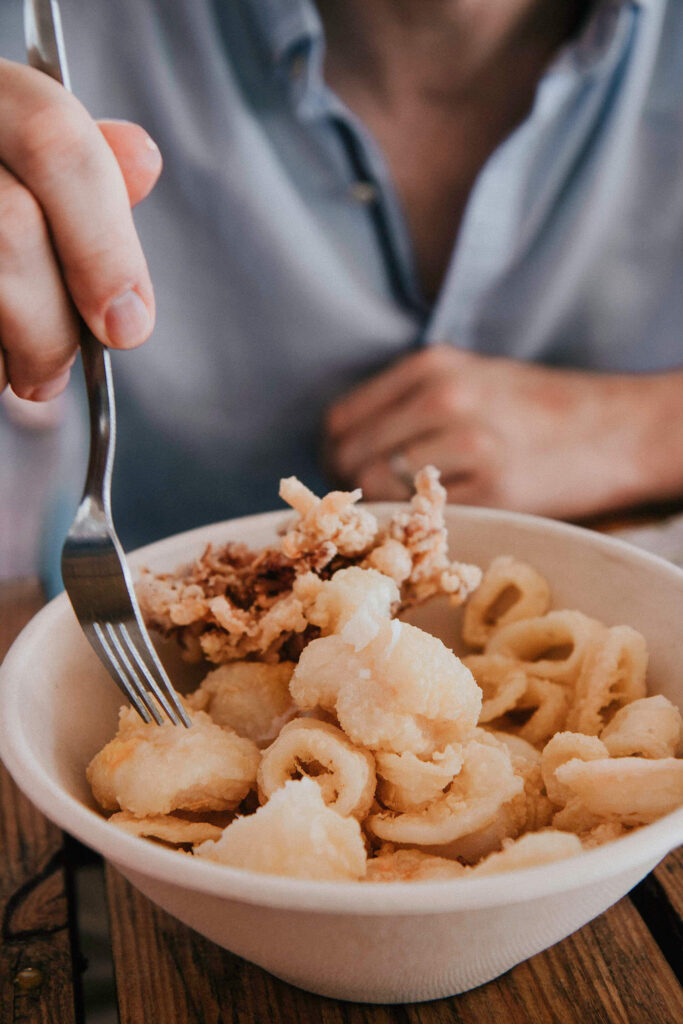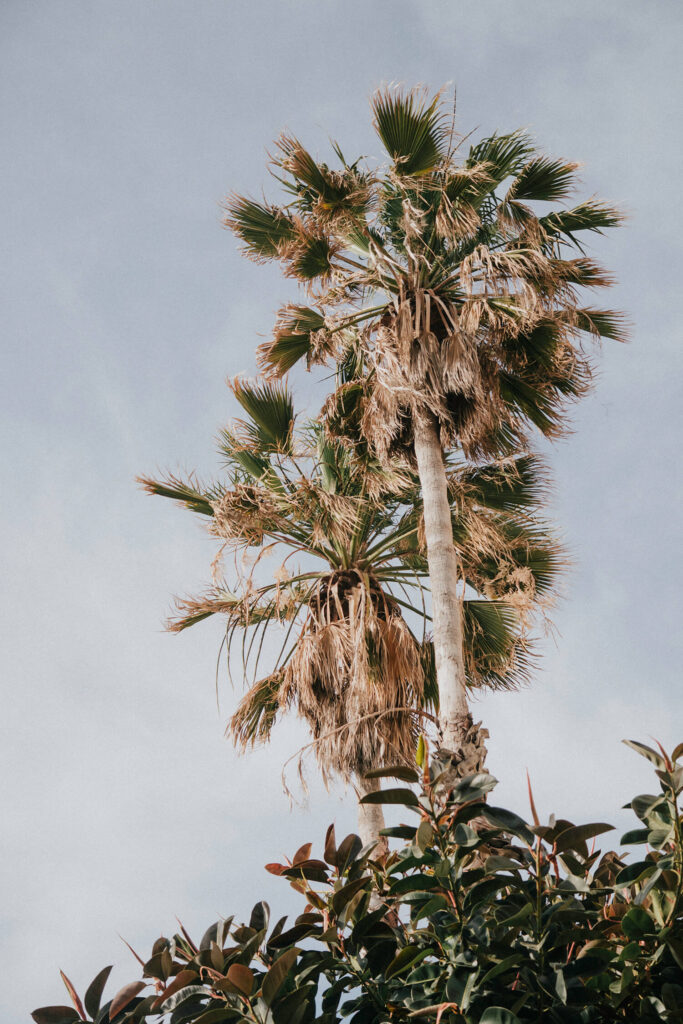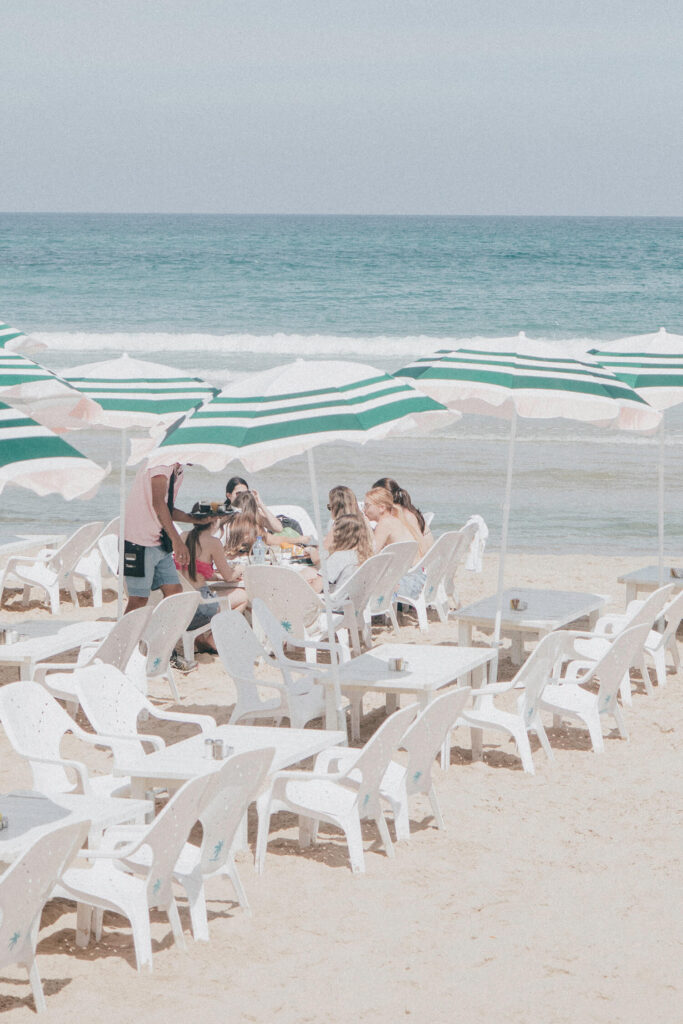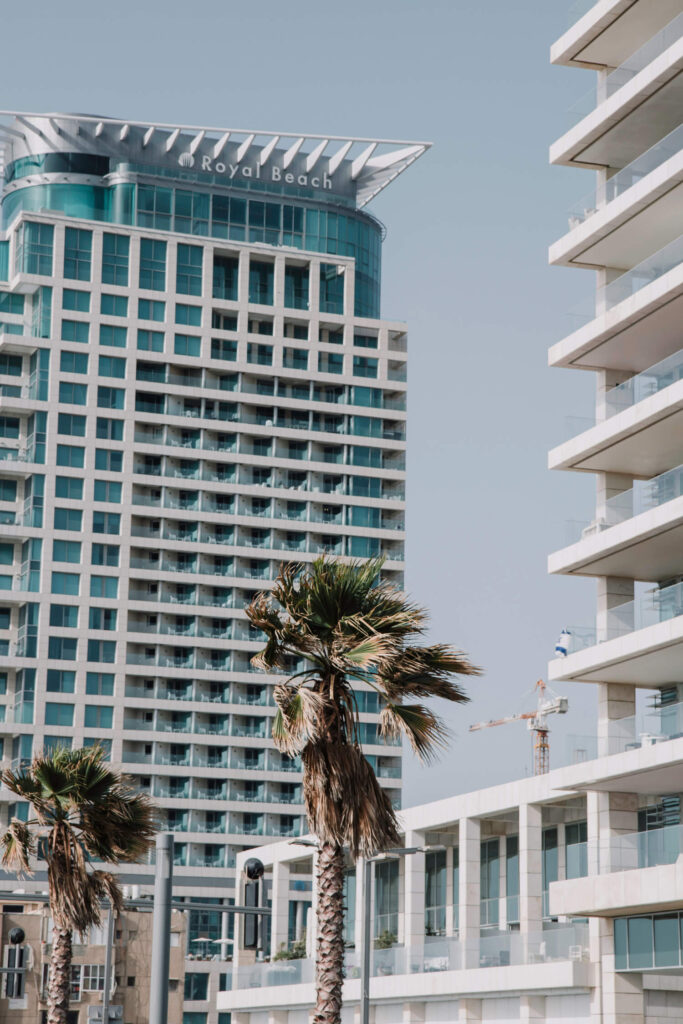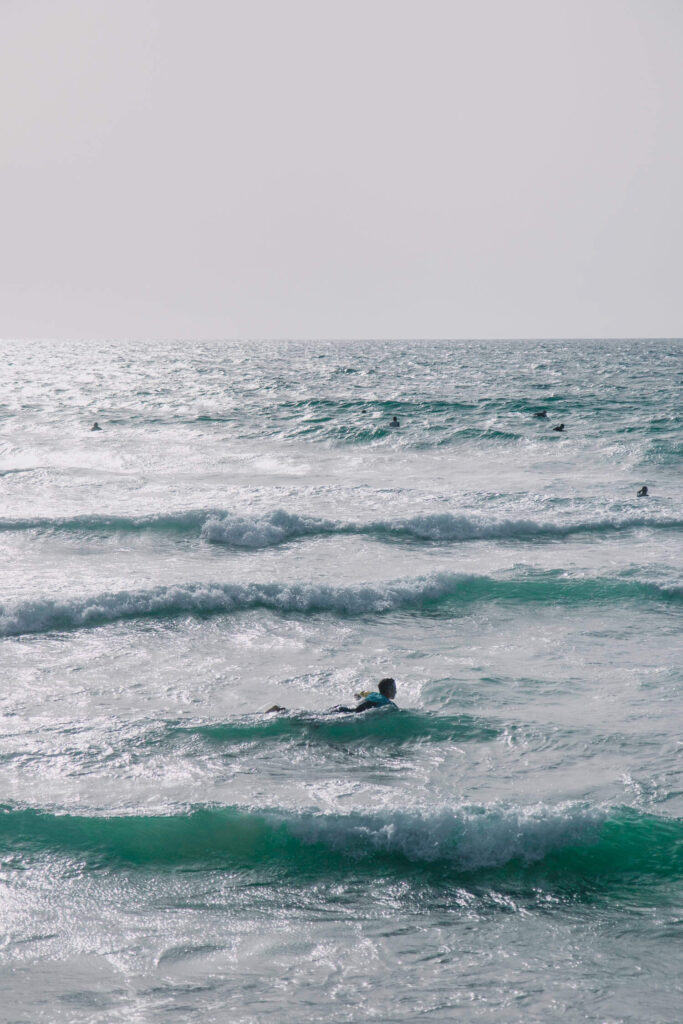 Cool off at the amazing beaches
Israel's most solid and constant border might be Tel Aviv's most beautiful attraction: the Mediterranean Sea. The shores of Tel Aviv are both stunning and easily accessible: double win!
With fresh seafood to eat and countless beaches from which to get a tan or to enjoy the sunset, Tel Aviv's beaches are one of its most inviting features.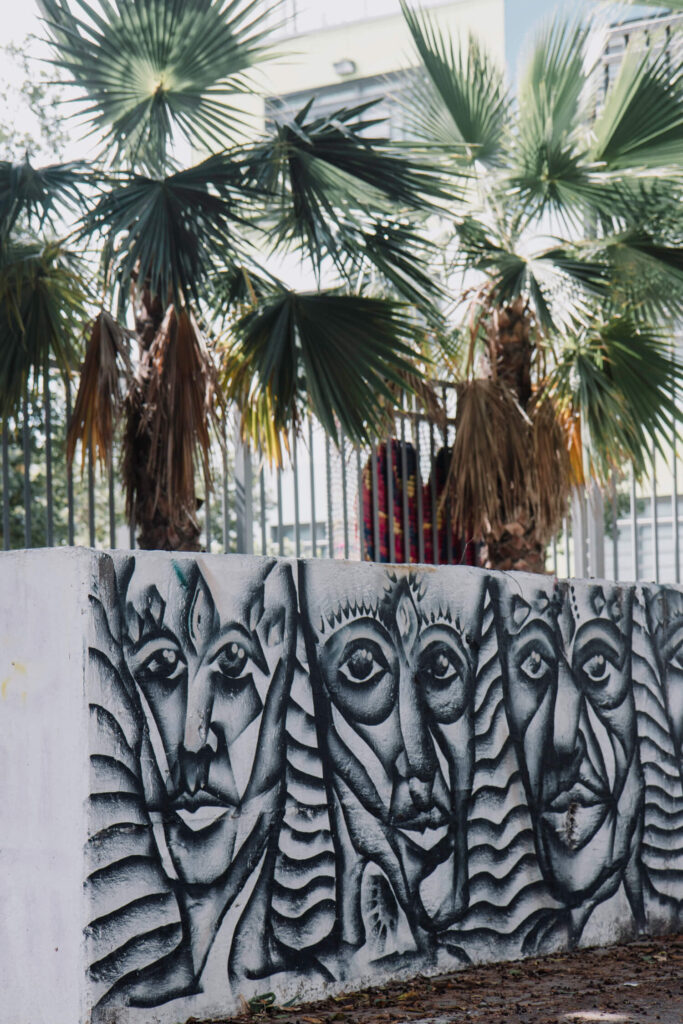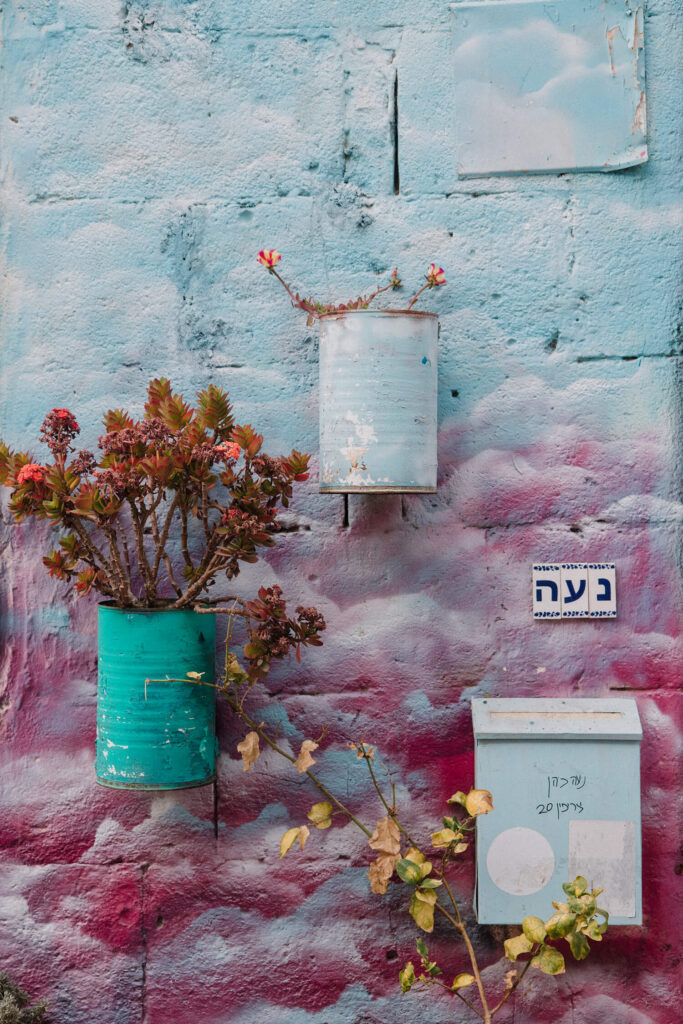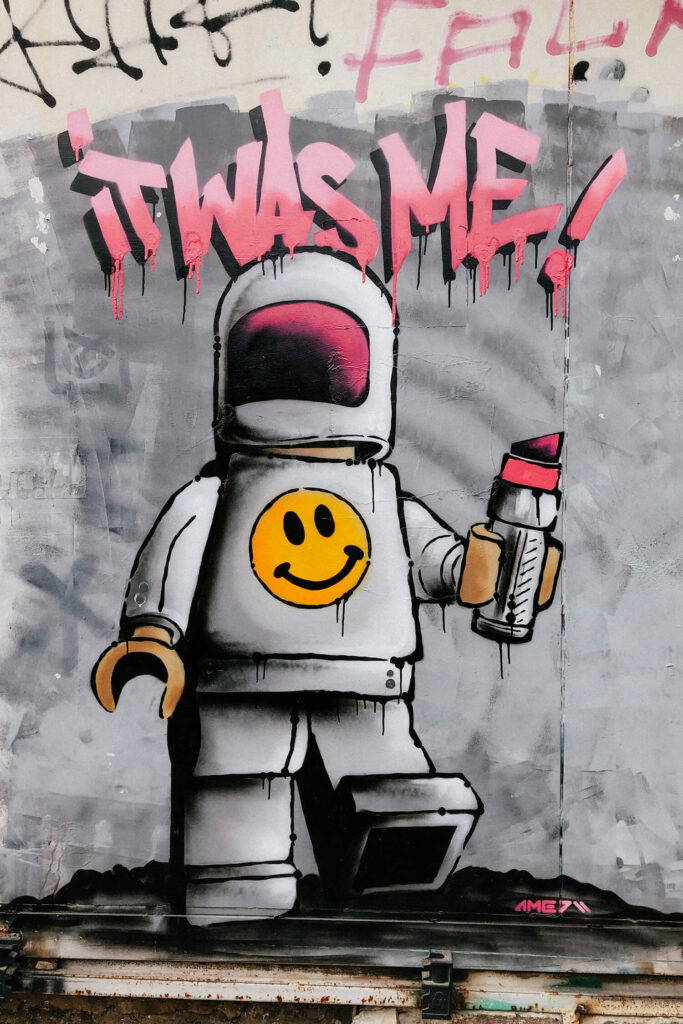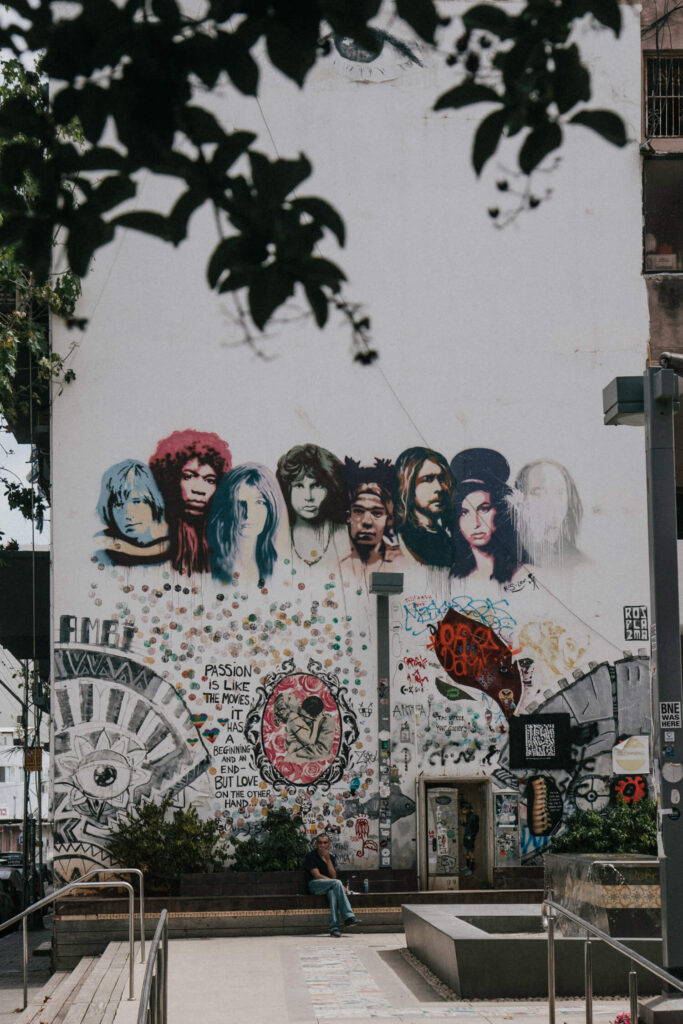 Spot street art in Florentin
We've always been
suckers
for street art so this is one thing we always check out first: is there some interesting spray paint on the Tel Aviv walls? Fortunately for us TONS!
Murals can be found in bits and pieces around Tel Aviv but the highest concentration are on the walls of the Florentin neighborhood. Check out Florentin St, Khatserim St, HaNagarim St, Tsrifin St and HaMasor St for the best collections.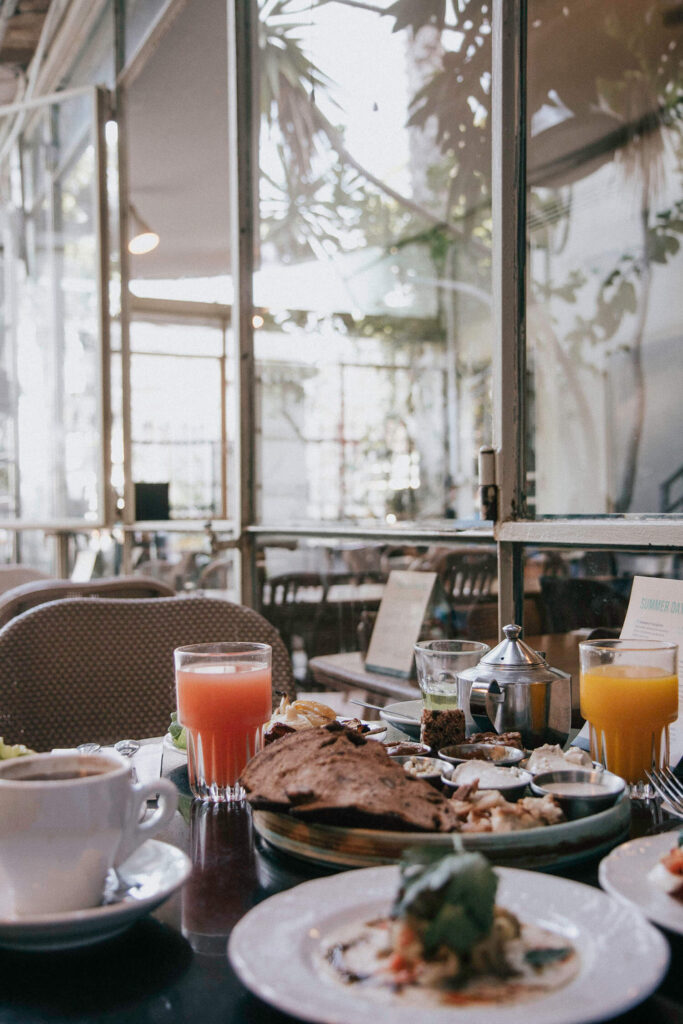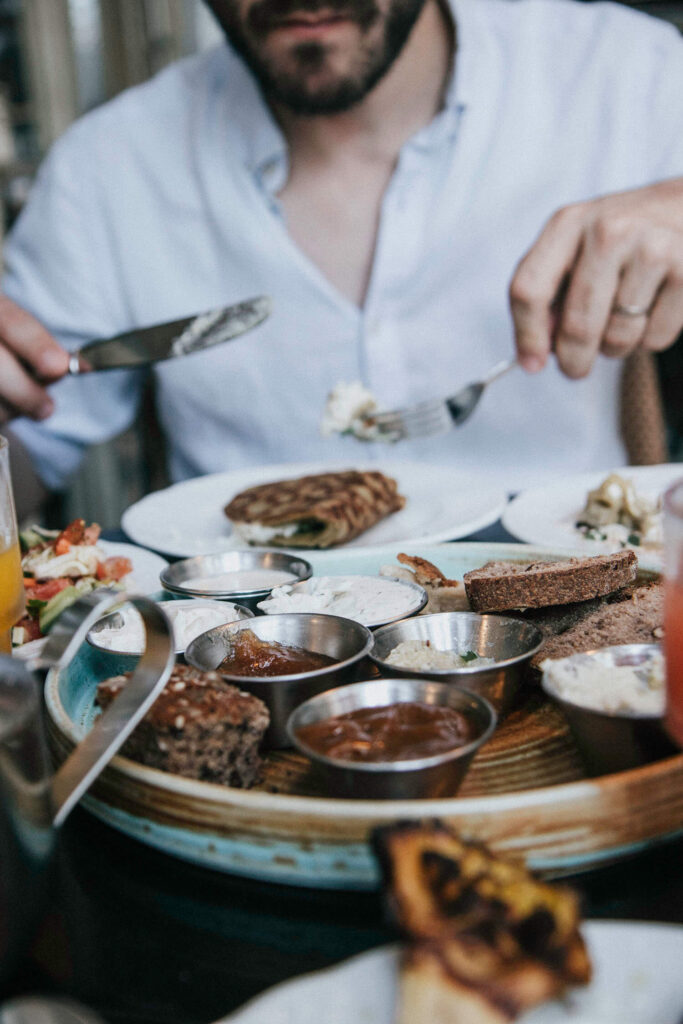 Have a vegan brunch
Claimed to be the world's plant-based capital, Tel Aviv is the ultimate vegan foodie heaven. And what better way to experience these organic food sensations than with a sumptuous brunch?! Having a vegan brunch should be one of your key things to do while in Tel Aviv.
Tel Aviv isn't joking when it lays claim to the title. Almost every restaurant in the heart of the city will cater some innovative, delicious and vegan dishes. But our deliciousness award goes to
Meshek Barzilay
where we had an incredibly good Israeli vegan brunch for two!
Other amazing vegan brunches can be had at
Anastasia
and
Cafe XoHo
(I highly recommend the turmeric smoothie with almond butter –which is super thick and creamy).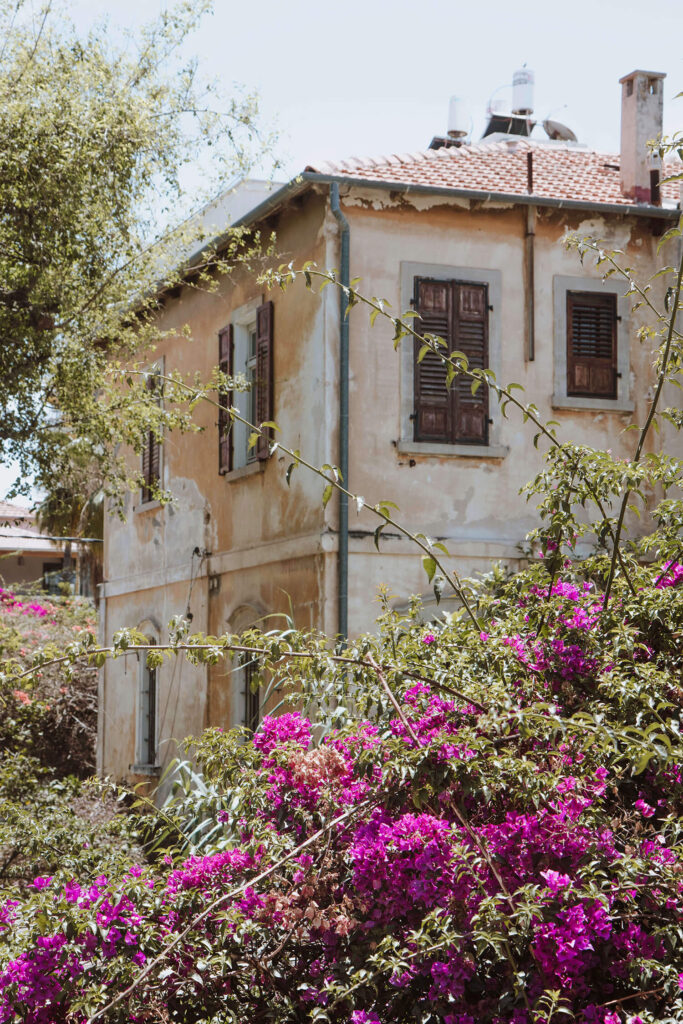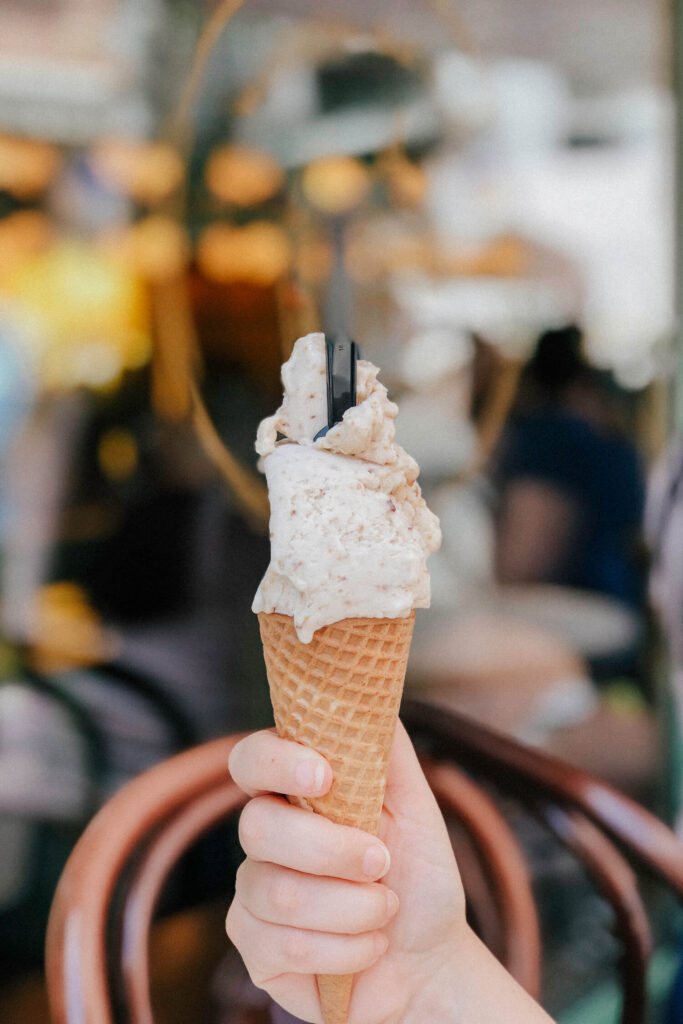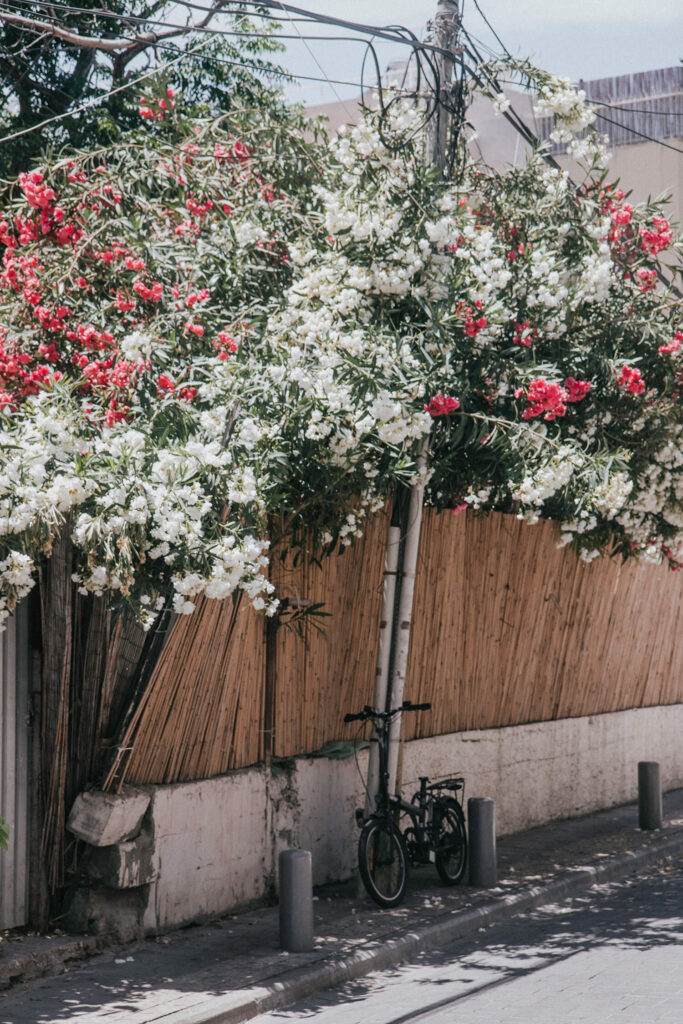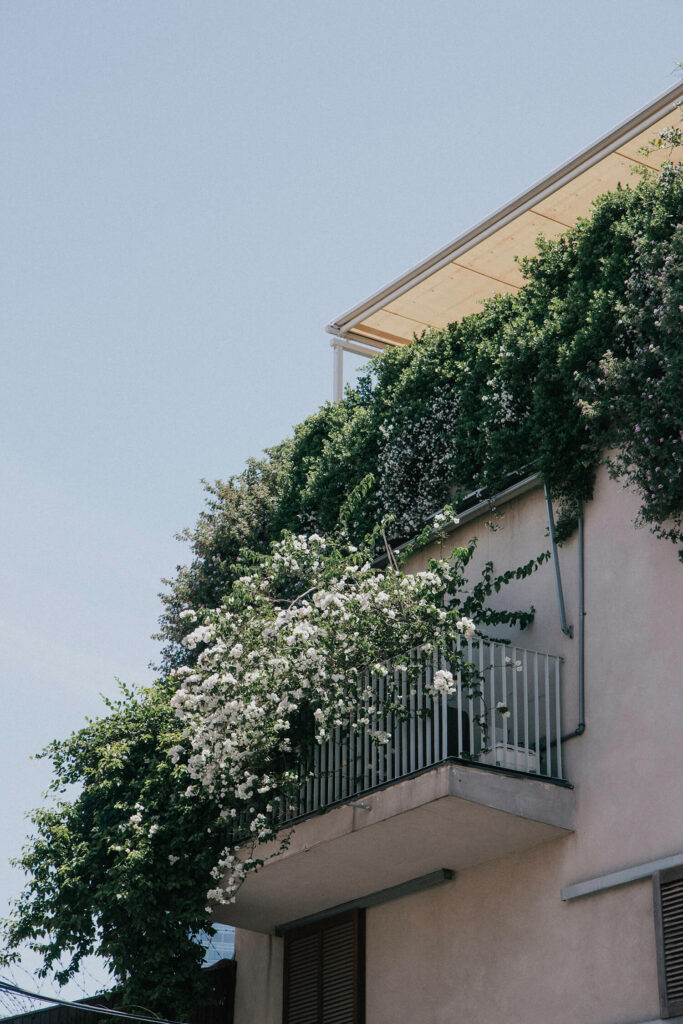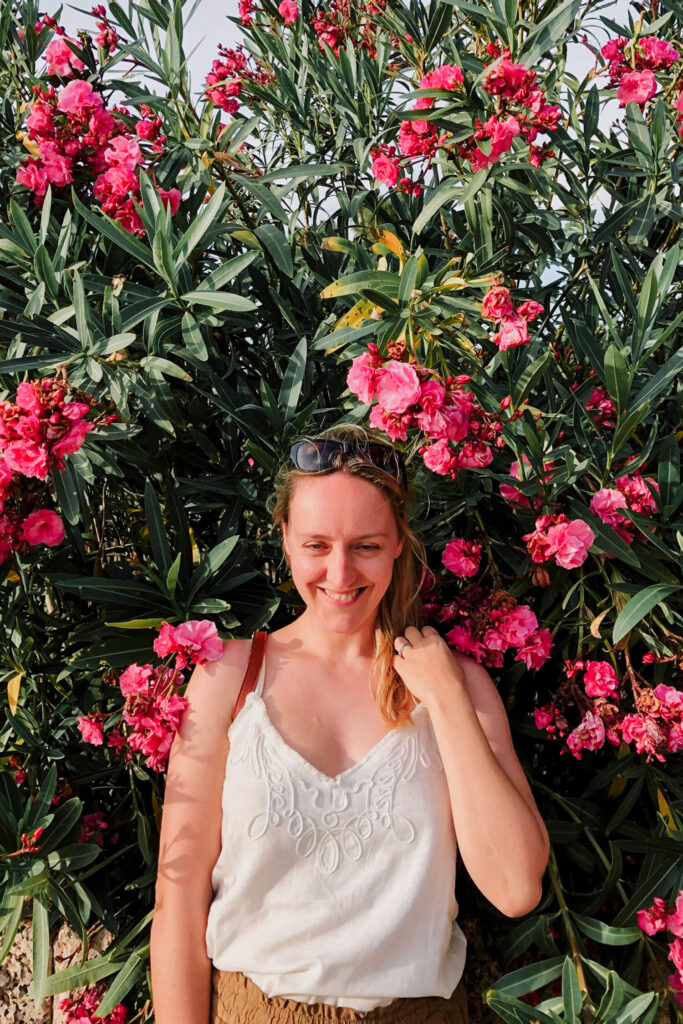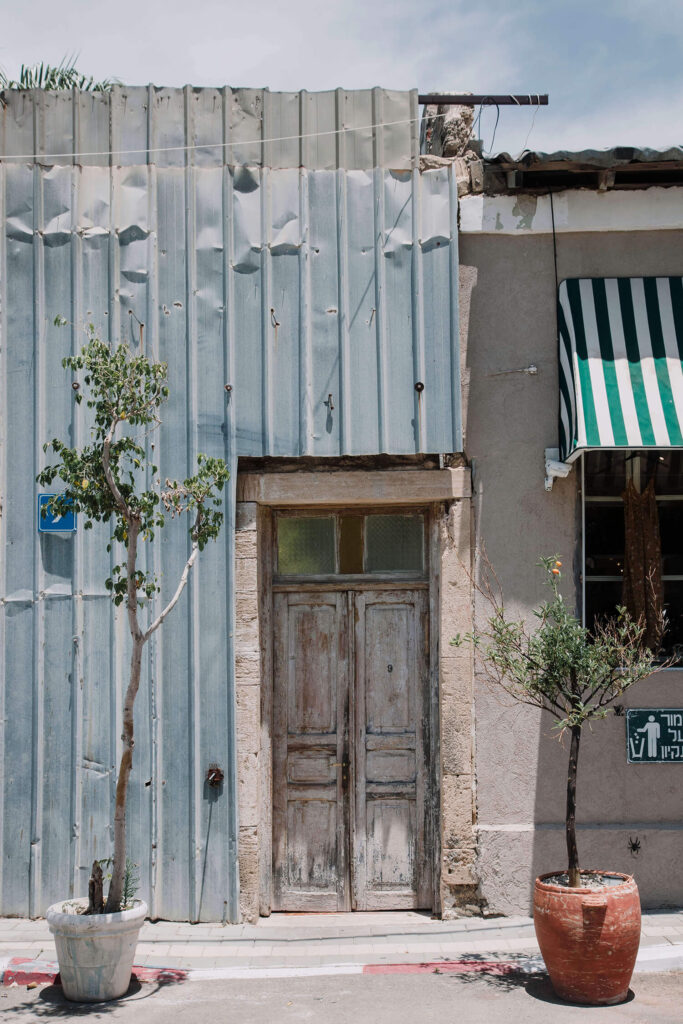 Get your hipster vibes up at Neve Tzedek
The first Jewish neighborhood outside of Jaffa's walls and considered as one of Tel Aviv's prettiest districts, it is art and artistry that has made Neve Tzedek the attraction for visitors today. Neve Tzedek is a peaceful haven and retreat in bustling Tel Aviv.
Many locals, as well as tourists, happily spend time wandering the attractive narrow streets, admiring the architecture, the village-like atmosphere and enjoying a bite or two in the cute Neve Tzedek restaurants and cafes. Definitely stop at
Anita's
for the best scoop of ice cream in Tel Aviv!
Shabazi Street is Neve Tzedek's main thoroughfare with art galleries and boutique shops. Make sure you wander down the side streets though, you'll uncover some surprising little shops and buildings (oh and loads of pretty flowers too :-)).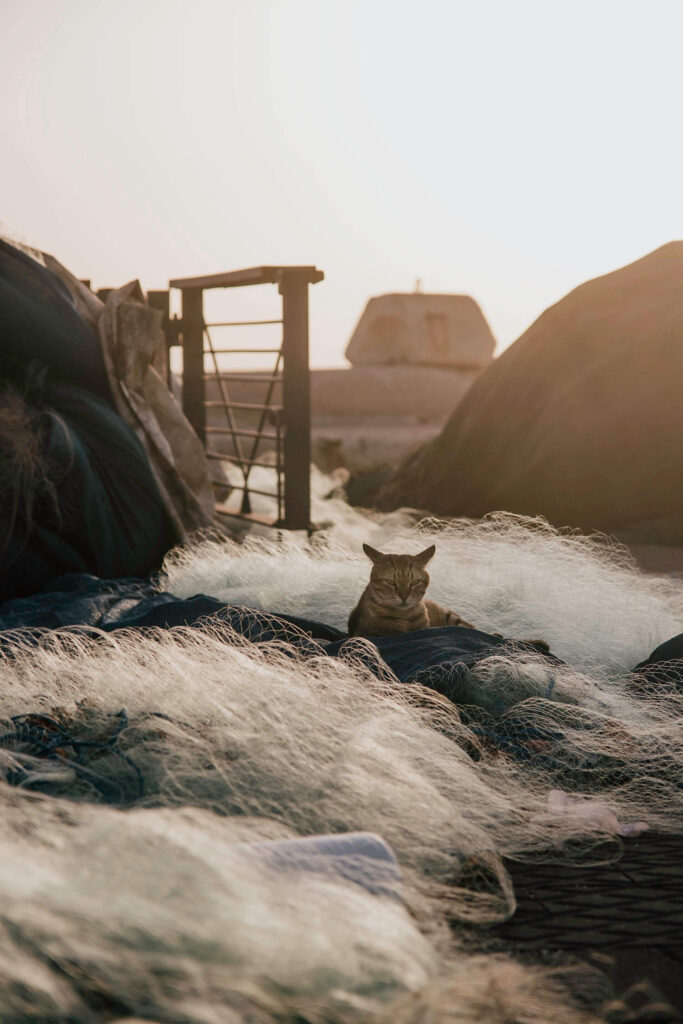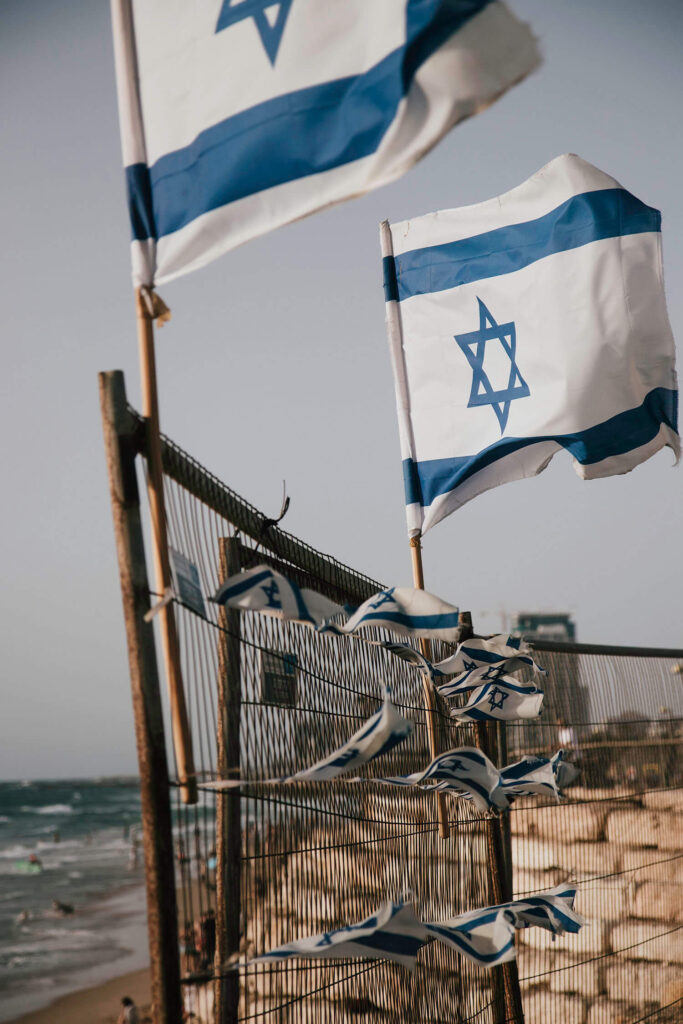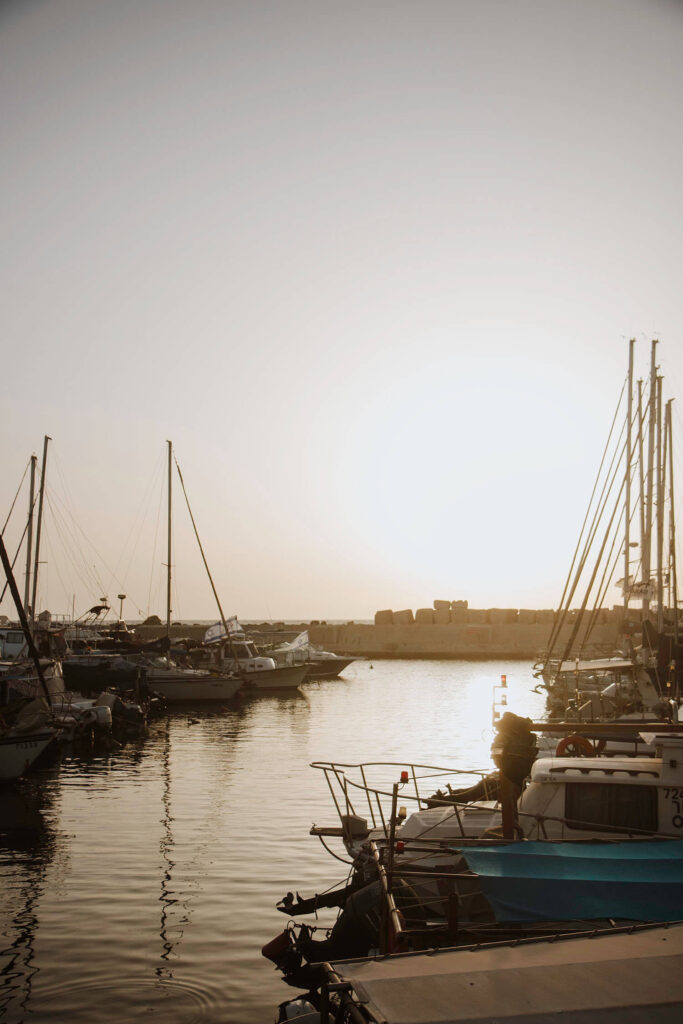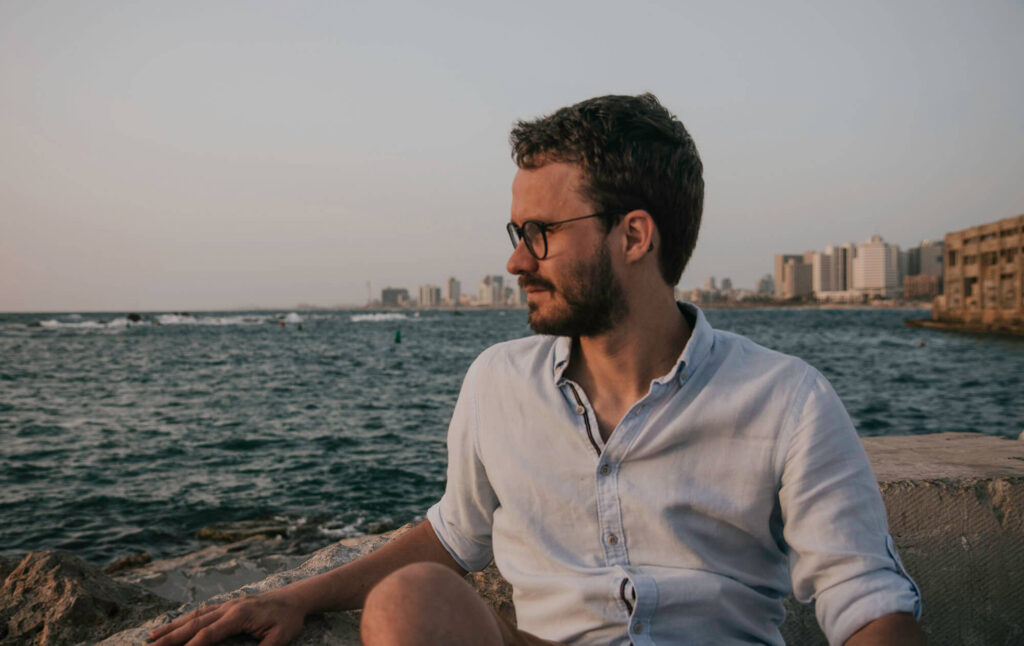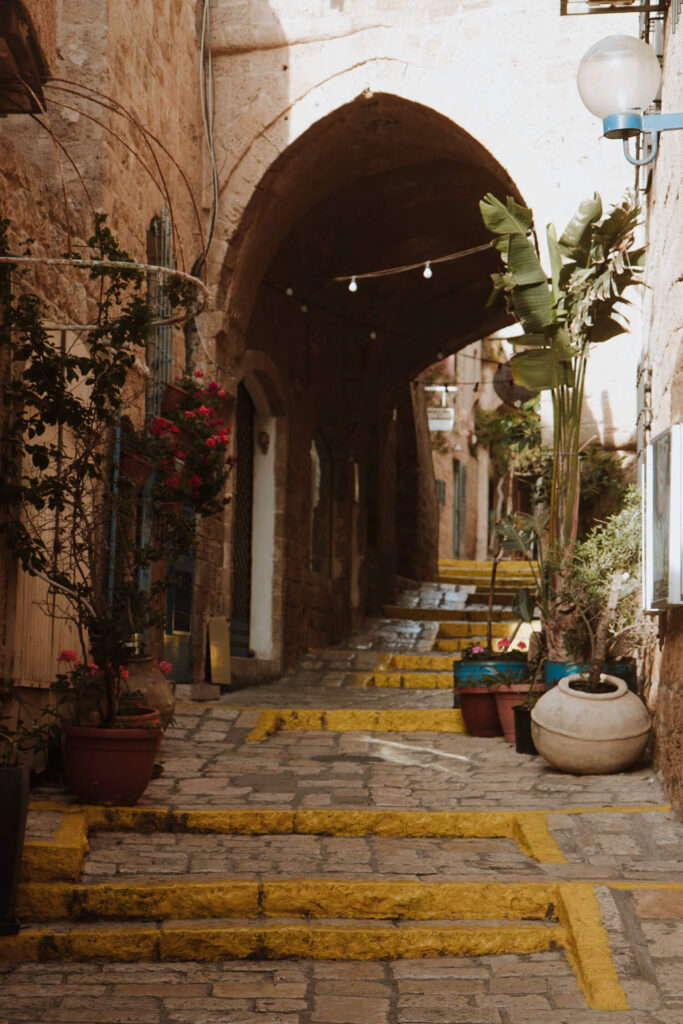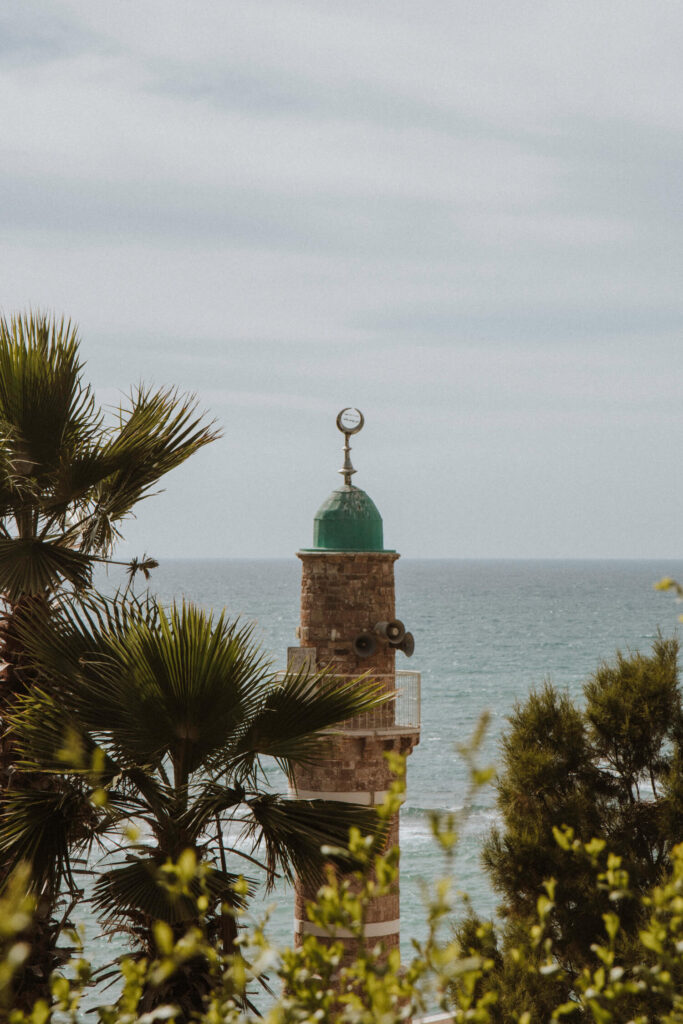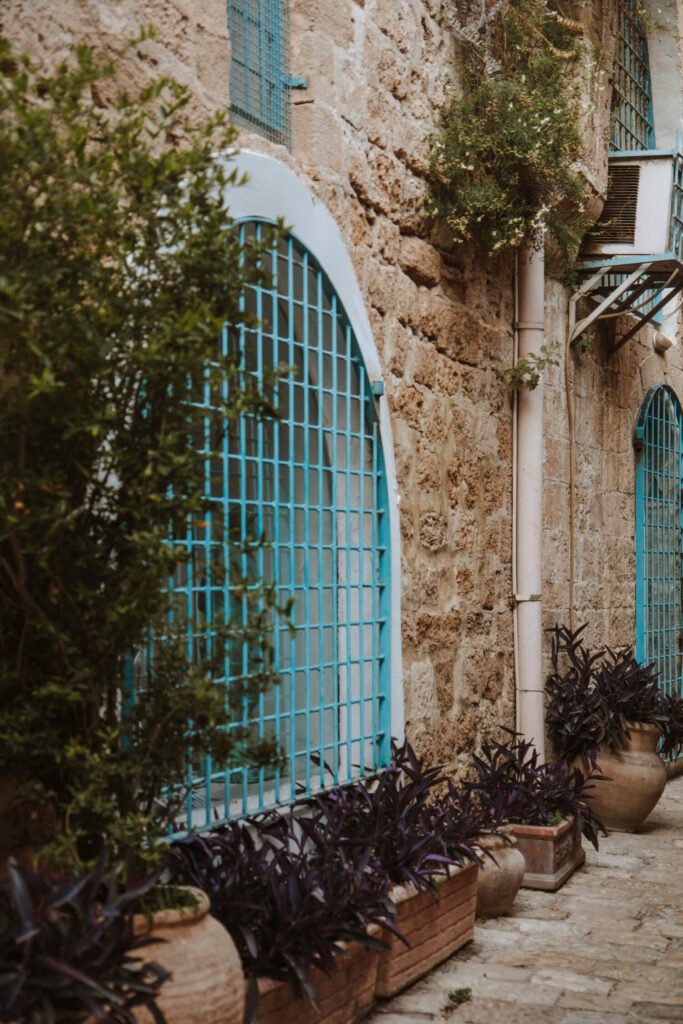 Explore Jaffa's Old City and Port
Jaffa (or Yafo in Hebrew) is a cute little city with an amazingly rich history, perched at the southern end of the Tel Aviv shoreline.
Although it might too often lose out on Tel Aviv's beaches, we consider Old Jaffa as one of the best thing to do in Tel Aviv. Old Jaffa is a romantic place, particularly at sunset when buildings and the old port are illuminated in a golden glow and reflect in the waters of the Mediterranean. We spend our best time in Tel Aviv strolling the narrow streets and seeing the sun sink into the Mediterranean at the Jaffa port.
If the call of prayer from the mosques loudspeakers didn't paint the picture, there's no mistaking the Middle East atmosphere and vibe in Old Jaffa - an awesome maze of architecture, galleries and cute (delicious) little eateries. Just the way we like it!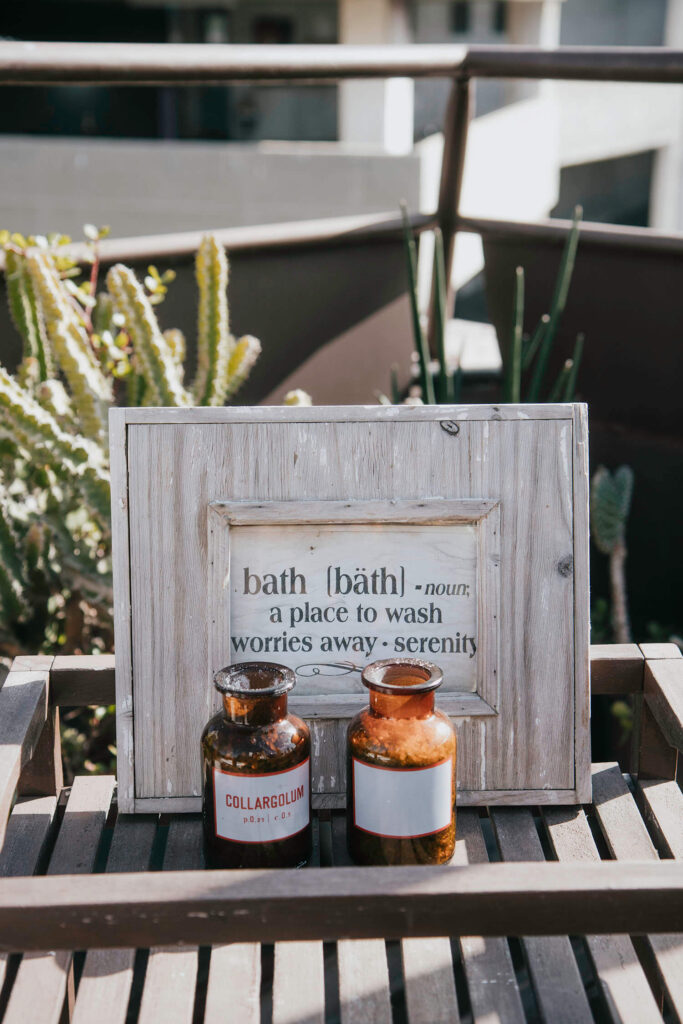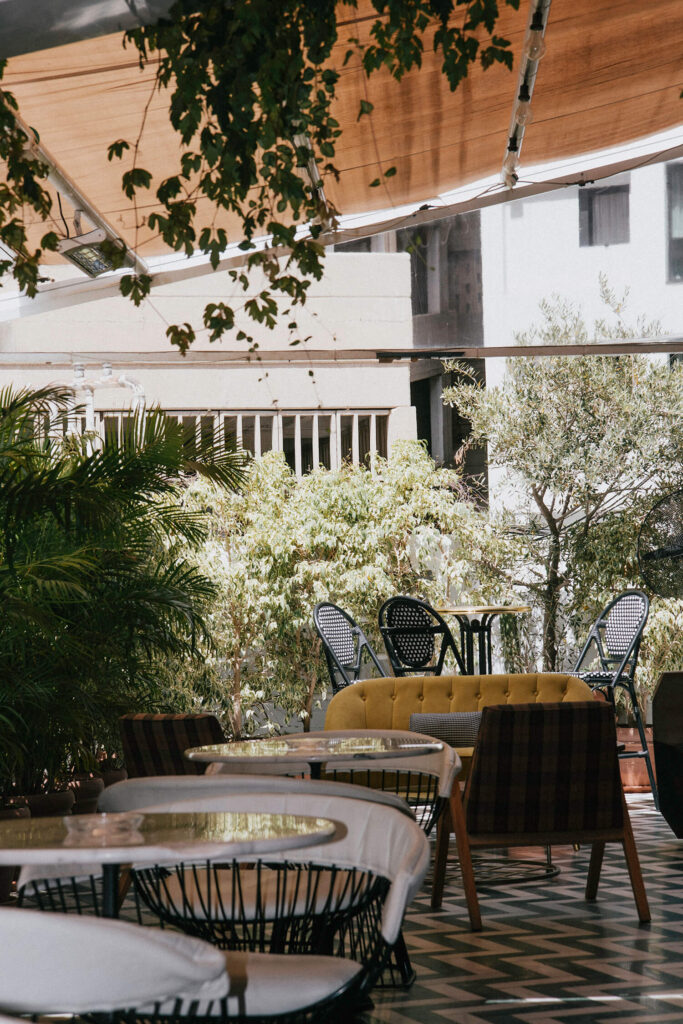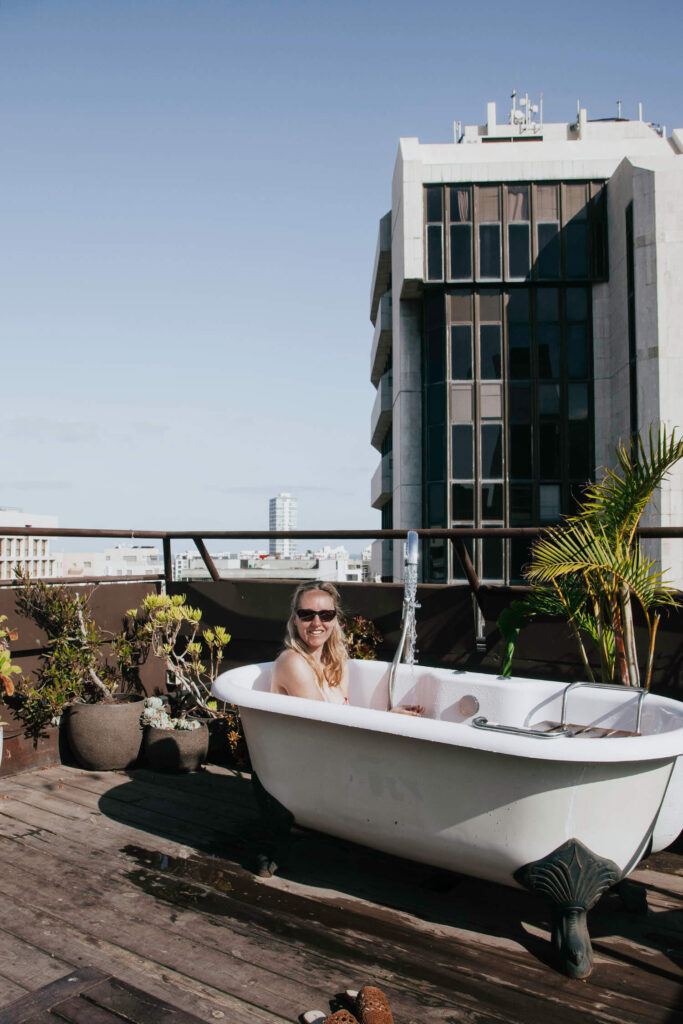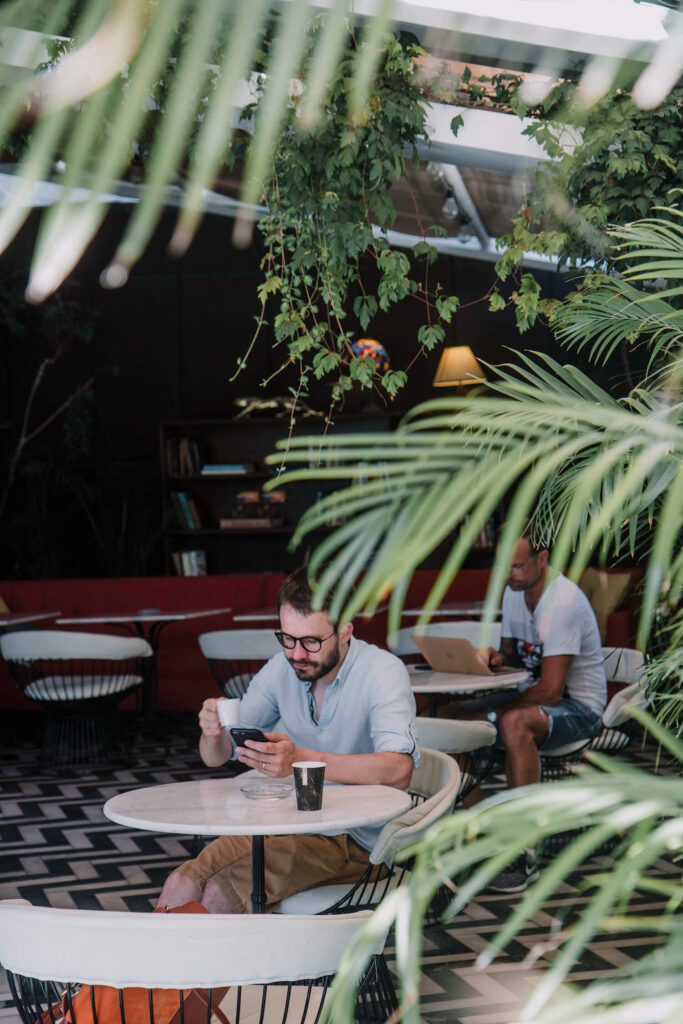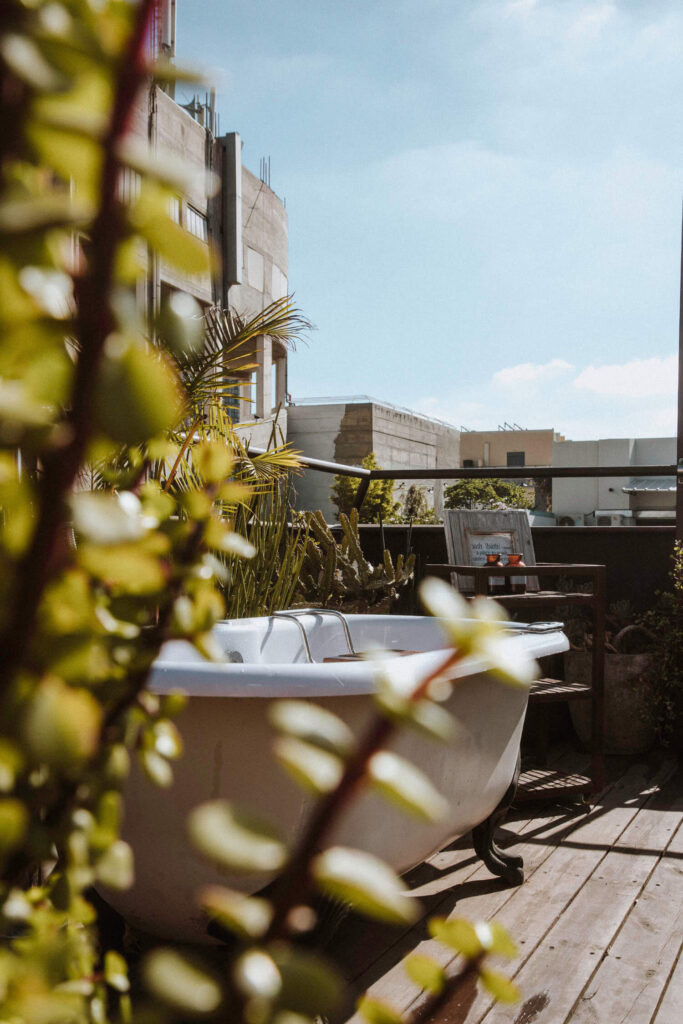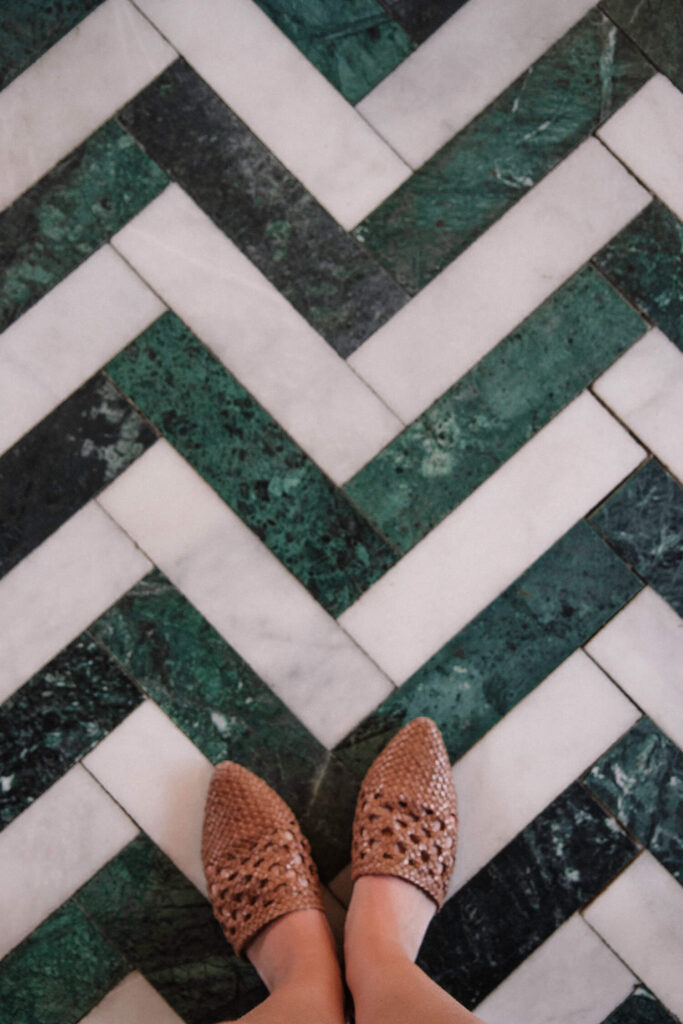 Enjoy a rooftop spa at Brown TLV Urban Hotel
We loved our stay at
Brown TLV Urban
! It is our #1 recommendation for where to stay in Tel Aviv. It's conveniently located near the beach and promenade, Neve Tzedek and tons of fabulous restaurants.
The highlight for every spa loving traveler is the rooftop hot tub, scrub bath tub and bar. The hotel works with 4 different local cafes for breakfast so you'll be contributing to the local economy and mingling with the Tel Avivians.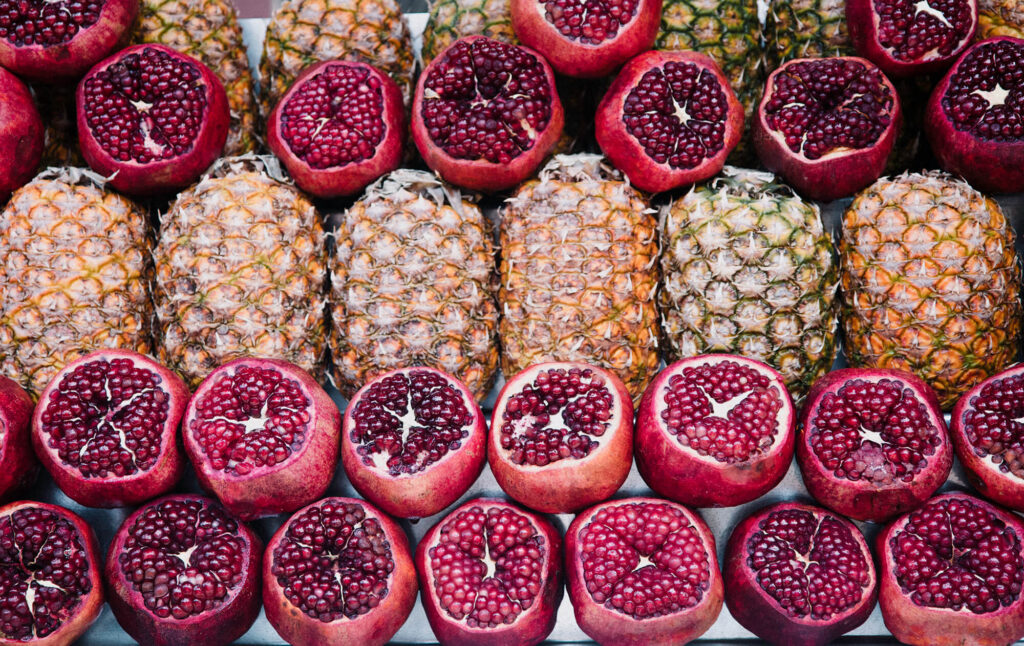 Sample Israeli street food at Carmel Market
The Carmel Market, just North of the Brown TLV Urban Hotel where we stayed, is Tel Aviv's largest market (or "Shuk"). It offers everything from clothing and electrics to fresh produce and spices.
The hustle and bustle, colors and smells, taste street food options as well as its reputation as the largest authentic Middle-Eastern style shuk in Tel Aviv, all combine to make the Carmel Market one of the best things to do in Tel Aviv for first time visitors.
The Carmel Market can appear daunting at first -with so many senses stimulated at once– but is relatively simple in layout and location. The
Shuk
occupies one street which runs south from the junction of King George Street, Allenby, and Sheinkin Street to the Carmelit Bus depot in the south (with the lower part mainly focussing on food and fresh produce). It might be interesting to join a
Carmel Market tour
which includes tasting options of the different street food possibilities.
The Carmel Market is open every day from Sunday to Friday from the early morning until around 7pm, with earlier closing on Friday, ahead of Shabbat.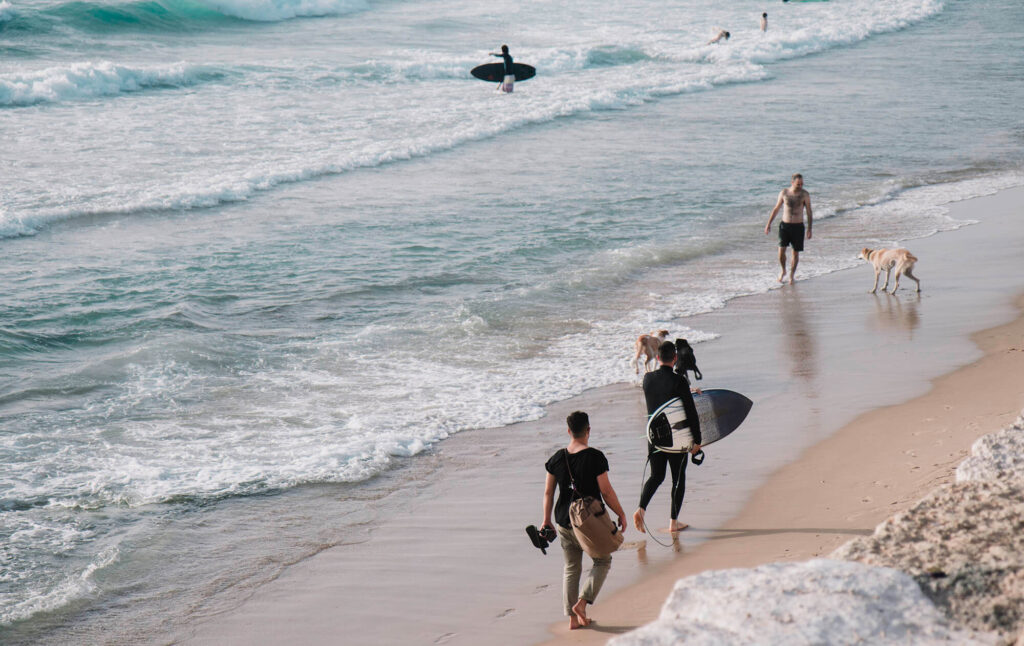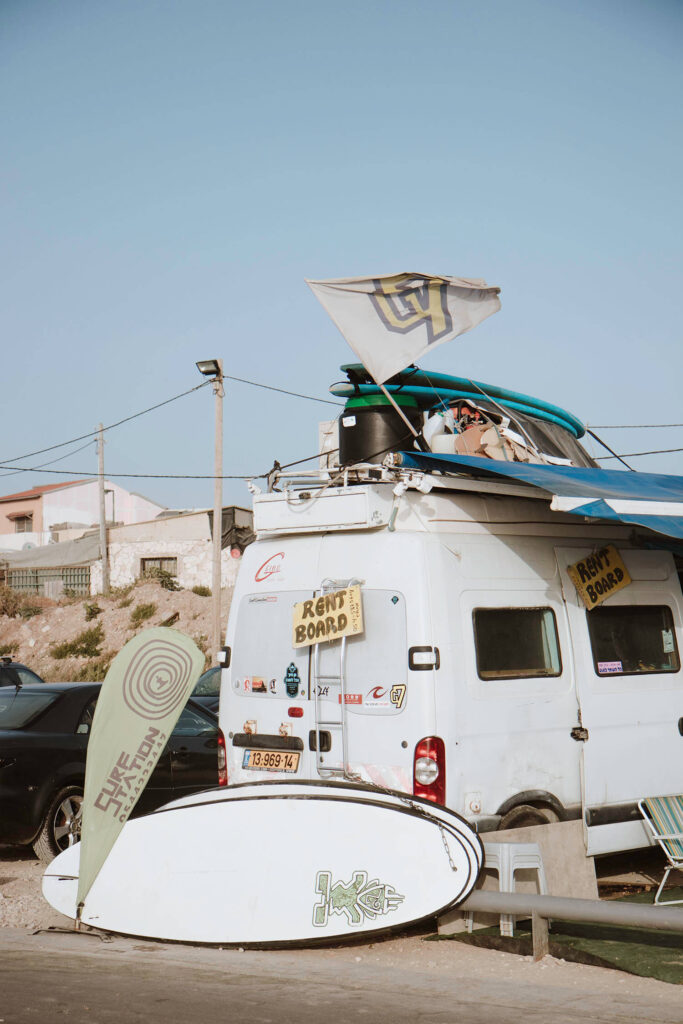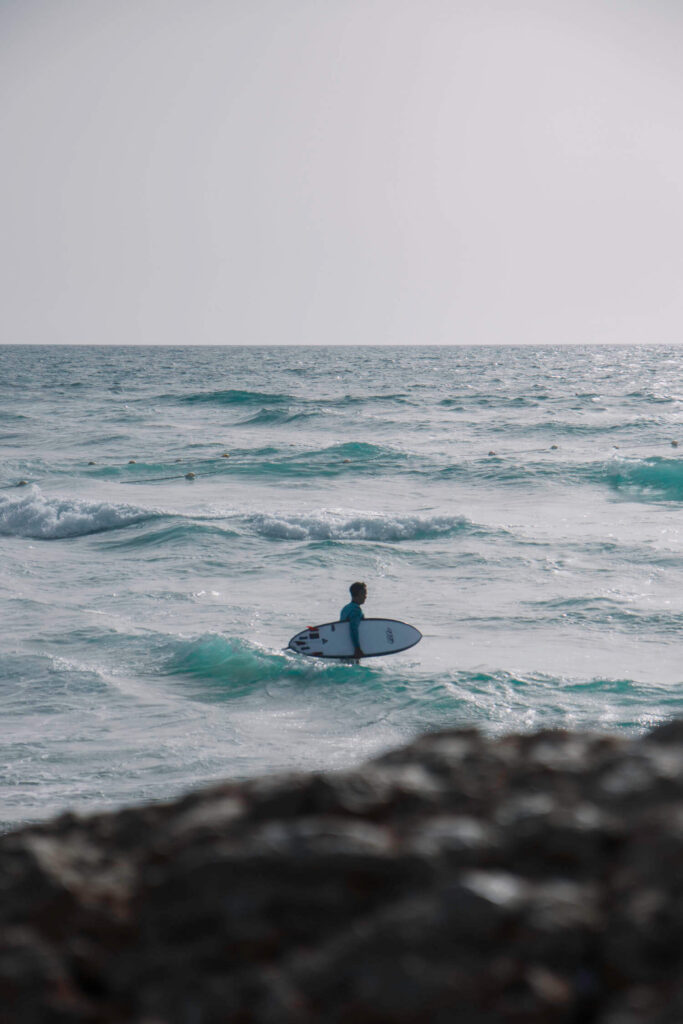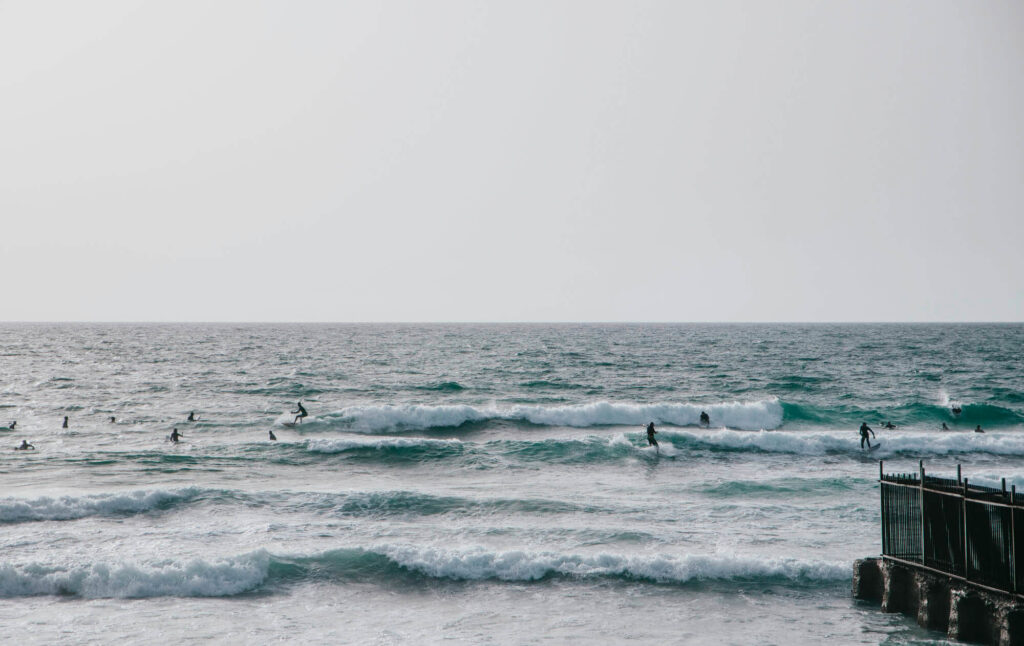 Learn how to catch a wave
Did you ever dream of becoming a surfer? Well get your chance in Tel Aviv! While not as famous as surfing at Bondi Beach in Australia or Oahu, Hawaii, surfing in Tel Aviv is incredibly popular. Surf schools dot the city's coastline, and surf-boards are constantly seen around the city (like on the side of a motorbike as it cuts through traffic). The Israelis definitely have embraced surfing, and as soon as the waves get good, the beaches become dotted with surfers of all abilities.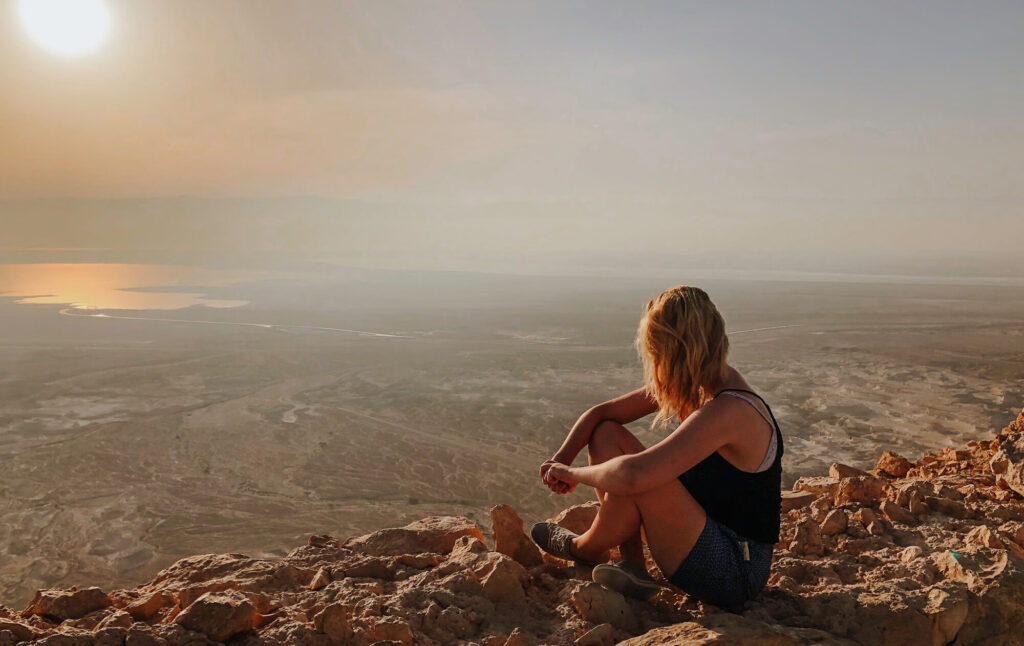 Day Trips from Tel Aviv
If you have the time, there are some great day trips from Tel Aviv that you can take! Our favorite tour company, Get Your Guide, has some highly recommended options.
The best day trips from Tel Aviv:
MASADA AND THE DEAD SEA
- want to see an incredible sunrise in the Israeli desert and float in the Dead Sea? This full day tour from Tel Aviv allows you to do just that!
Click here to see the latest prices
.
JERUSALEM
- did you know Tel Aviv is incredibly close to Jerusalem? Why not visit yet another important Israeli city while you're visiting!
Click here to see the latest prices
.
HEAD NORTH TO CAESAREA, HAIFA AND AKKO
- Northern Israel is often overshadowed by more popular Tel Aviv and
Jerusalem
but Haifa steals the crown and you would definitely try visiting the amazing Bahai Gardens!
Click here to see the latest prices
.

LOVE IT? PIN IT!