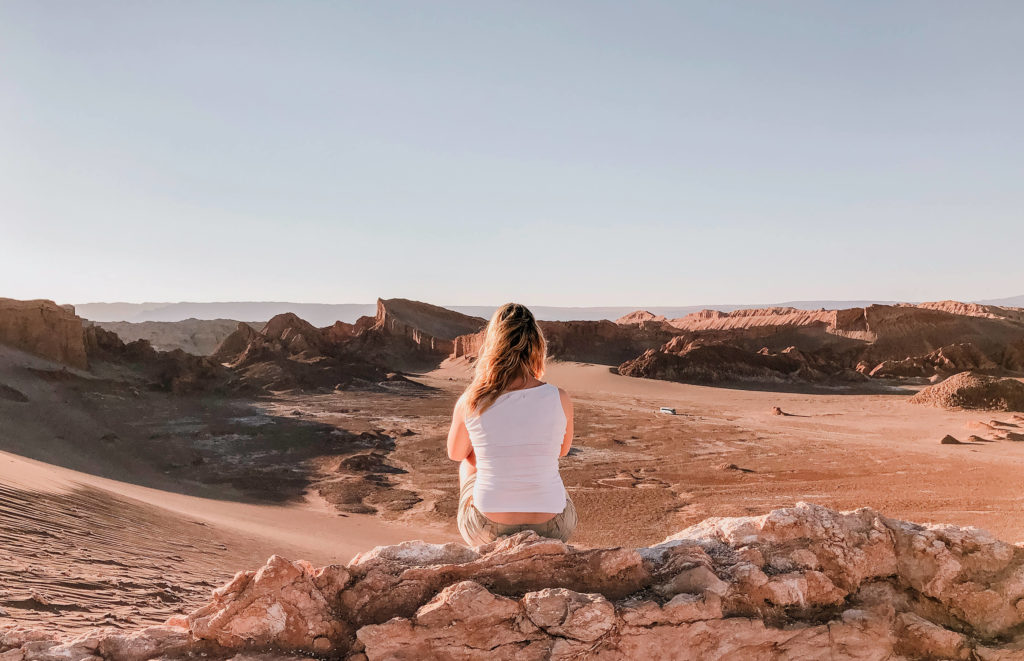 ---
There is a really good chance that this post contains affiliate links. If you click one of them, we may receive a small commission at no extra cost to you.
---
This past September, we took off for a mid-week escape to the driest place on earth - the Atacama Desert, as part of a larger trip throughout the South-American Andes. Located in the north of Chile, only a two hour flight from
the capital Santiago
, we found ourselves completely immersed in nature. There is something to be said for breaking away from all the hustle and bustle and totally unplug!
---
About the Terrantai Lodge
It is no secret around here that
we love staying in nice hotels
. We also happen to be a big fan of accommodations that support the local community, so when the opportunity to stay at the Terrantai Lodge in San Pedro de Atama presented itself, it was a match made in heaven! The Terrantai Lodge is actually
a transformed historic house
, located in the center of historic San Pedro de Atacama, and owned by a member of a local Chilean tribe.
There was no denying that we didn't want to leave — four nights had us craving for more time. The Atacama Desert has long become an area we wanted to retreat to. It just has that edge of adventures outdoors, exploration and a touch of luxury to it.
What we loved about our time at the Terrantai Lodge was how serene it was. Tucked away behind its natural stone walls (found locally!), it formed a perfect oasis in the middle of San Pedro town. It was
a perfect hideout!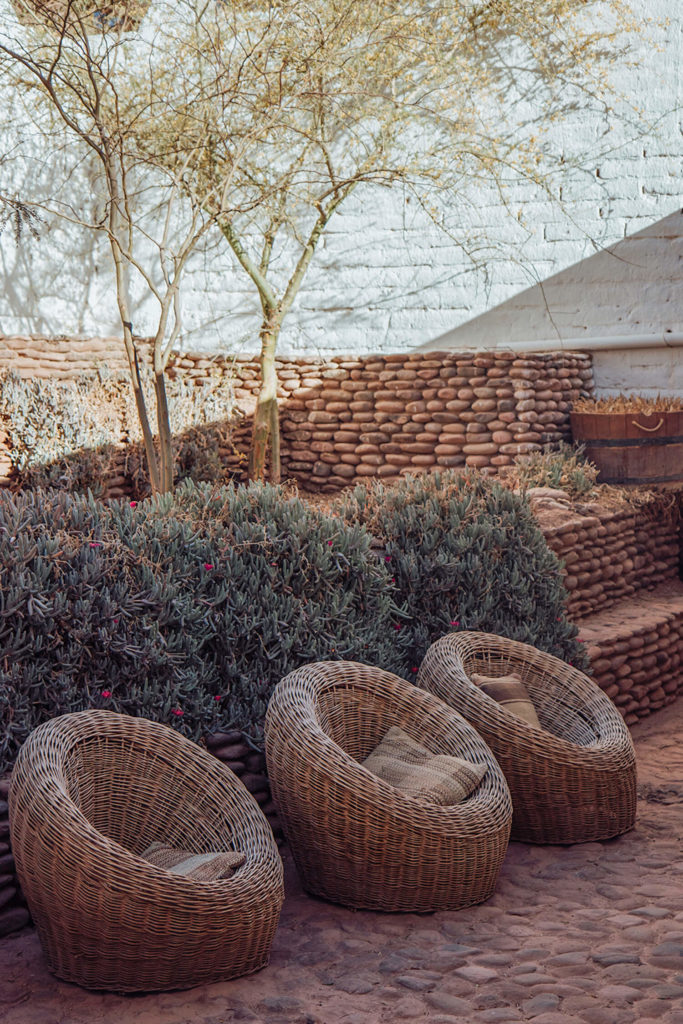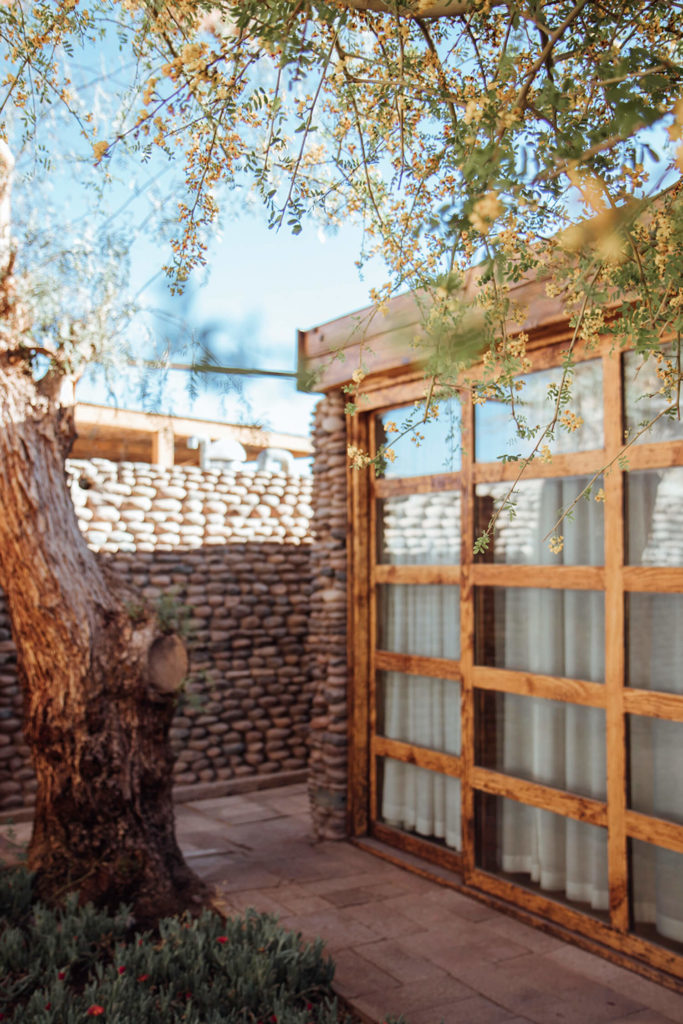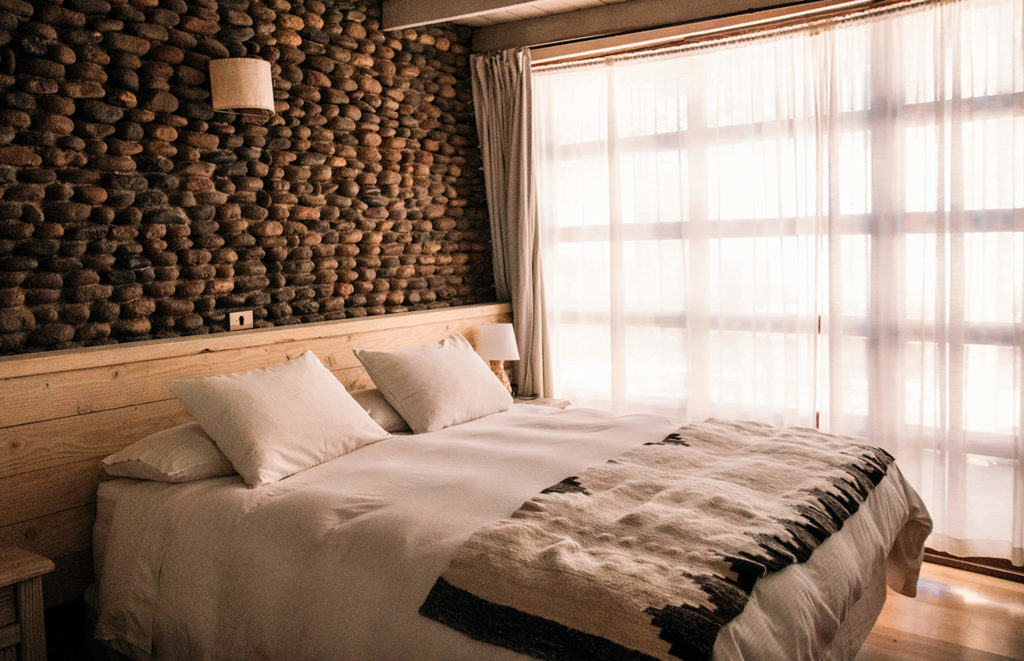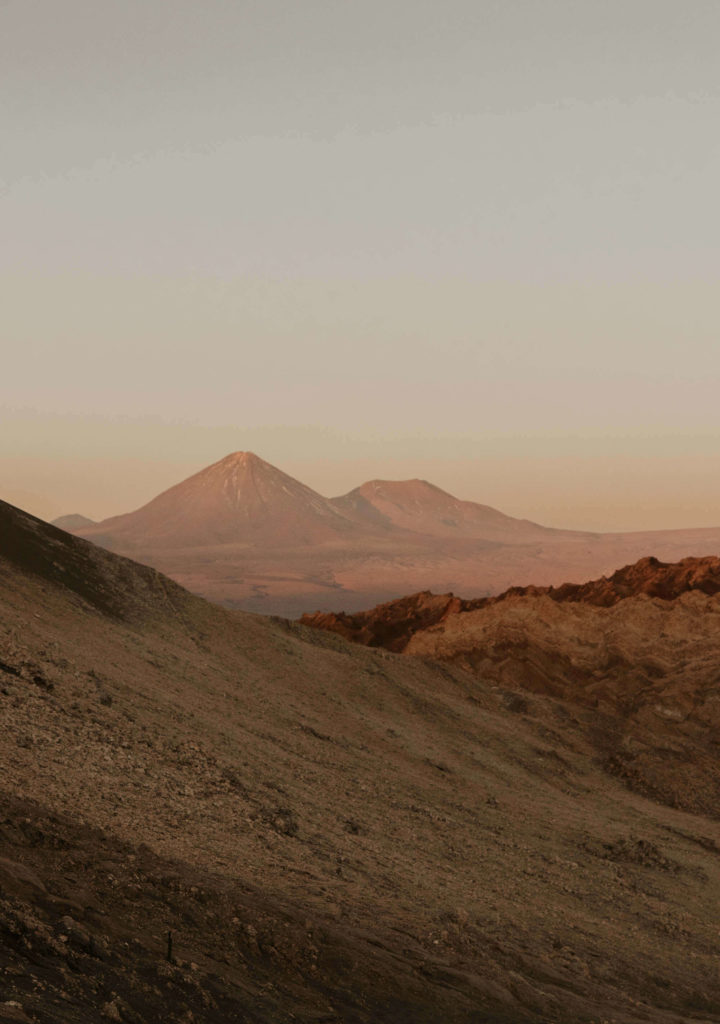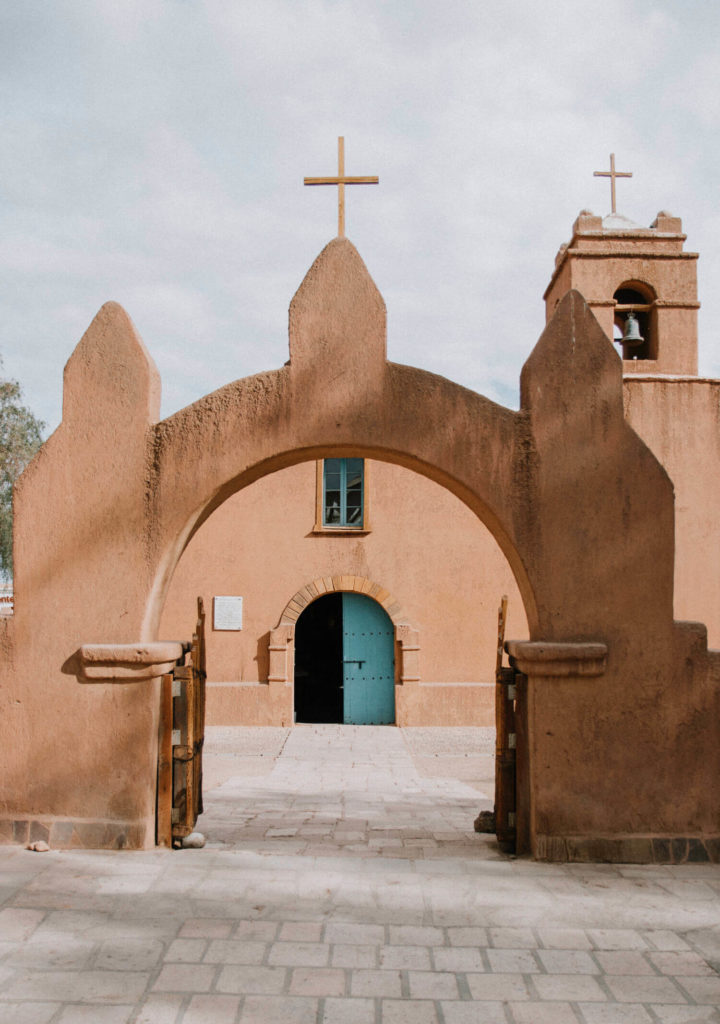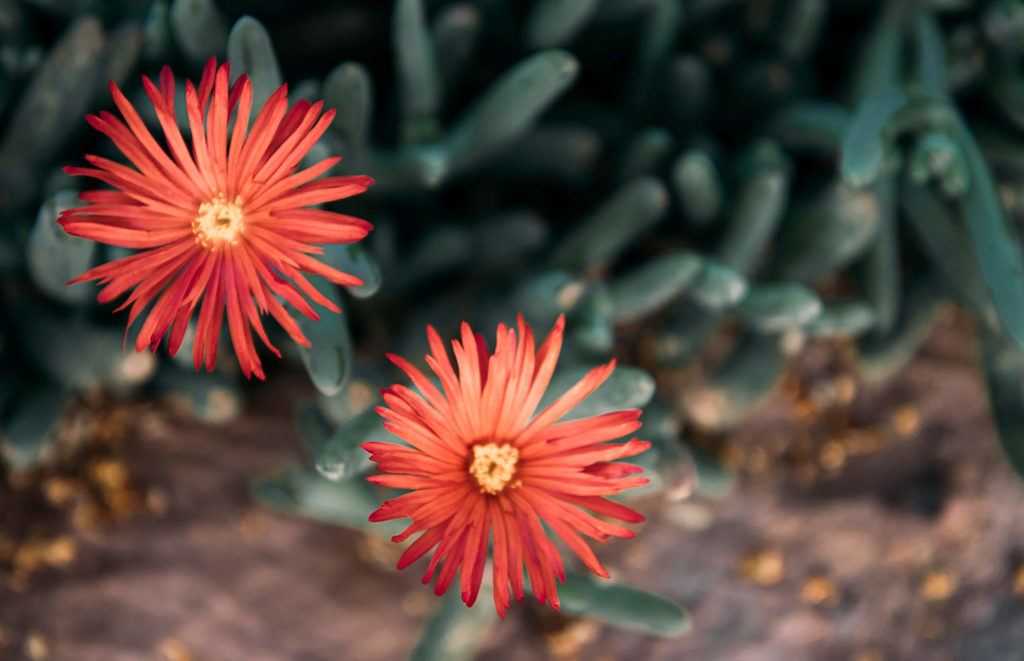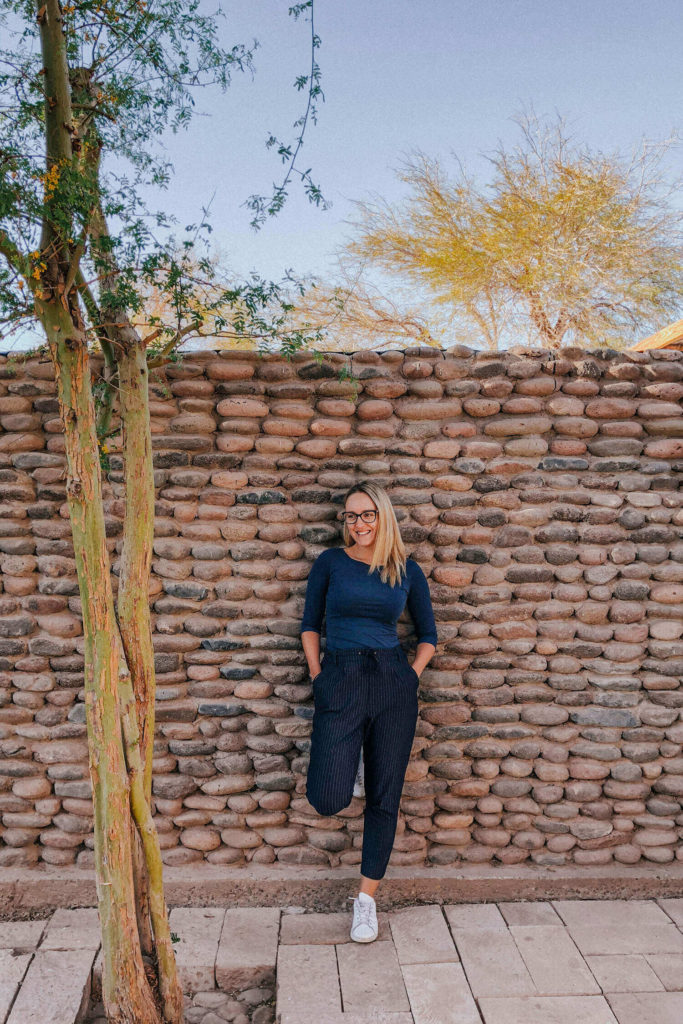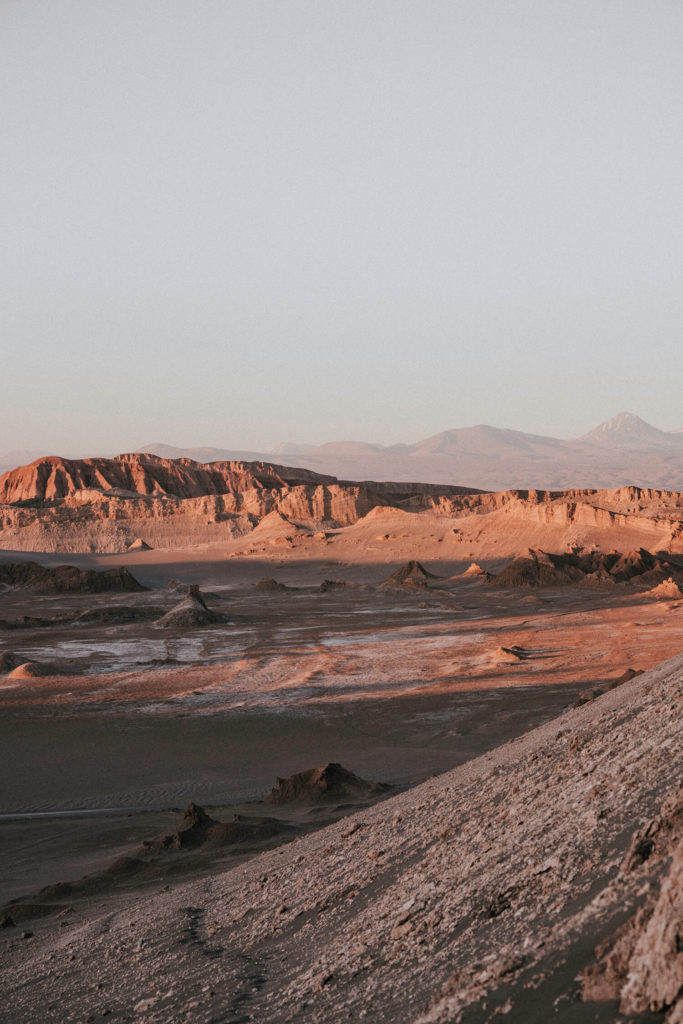 Accommodation at the Terrantai Lodge
The Terrantai Lodge has 21 individually decorated guest rooms and superior rooms. Superior rooms include access to a small garden and patio. The lodge features an outdoor pool (not heated) along with free self parking (in a separate location about 2 min from the lodge).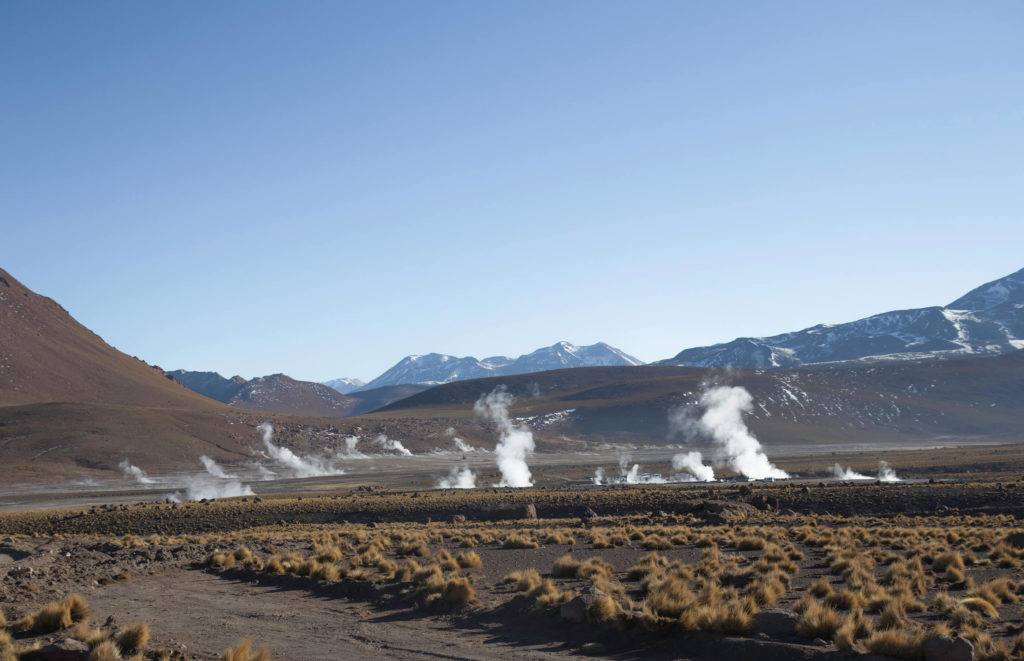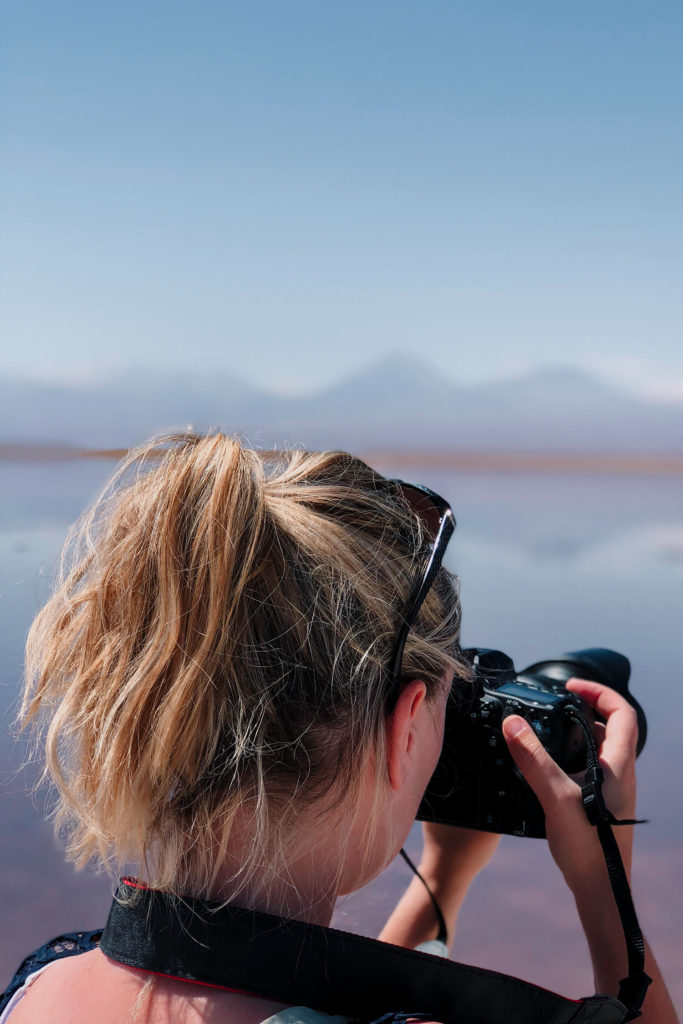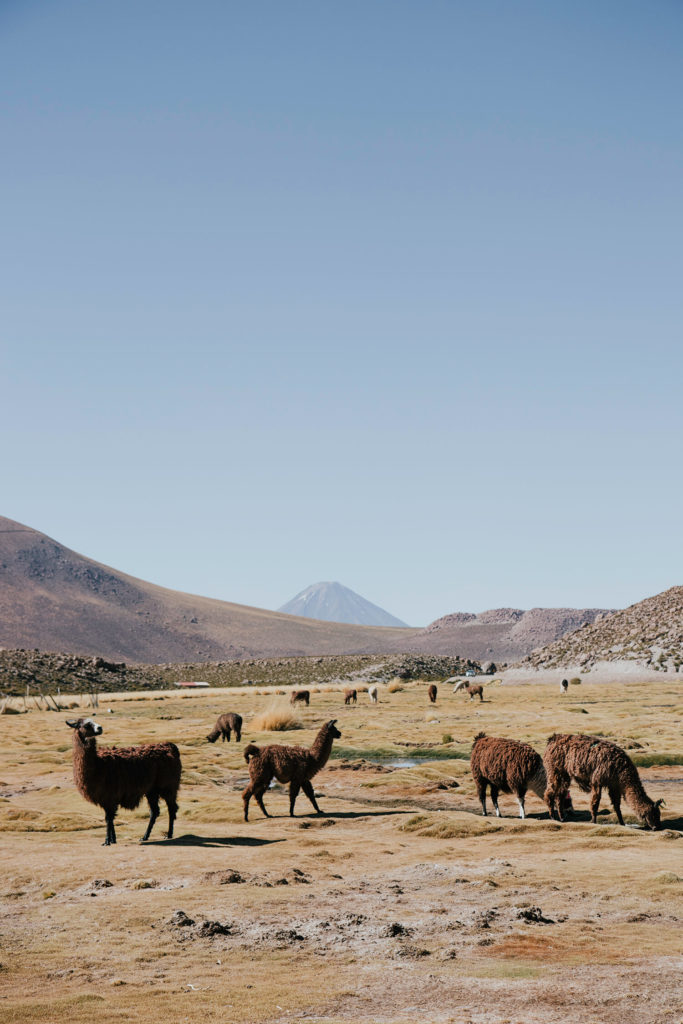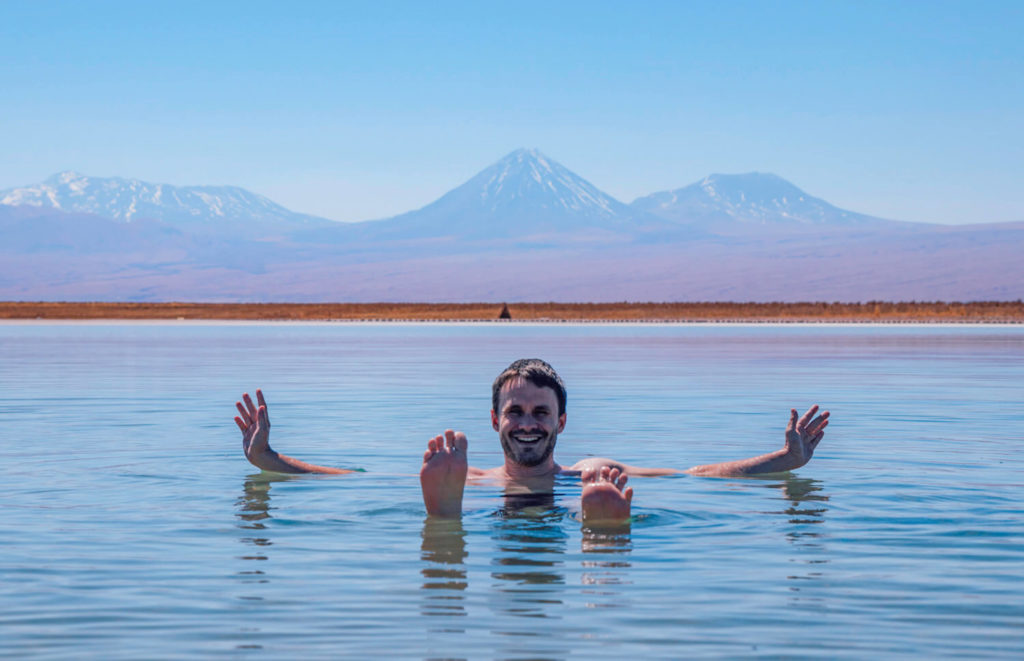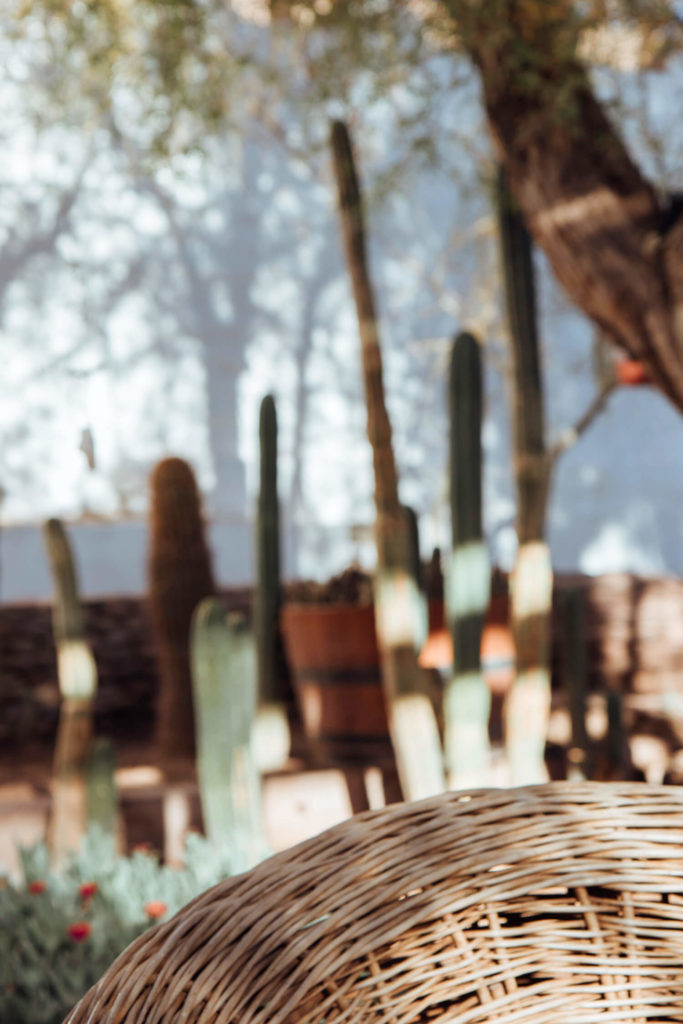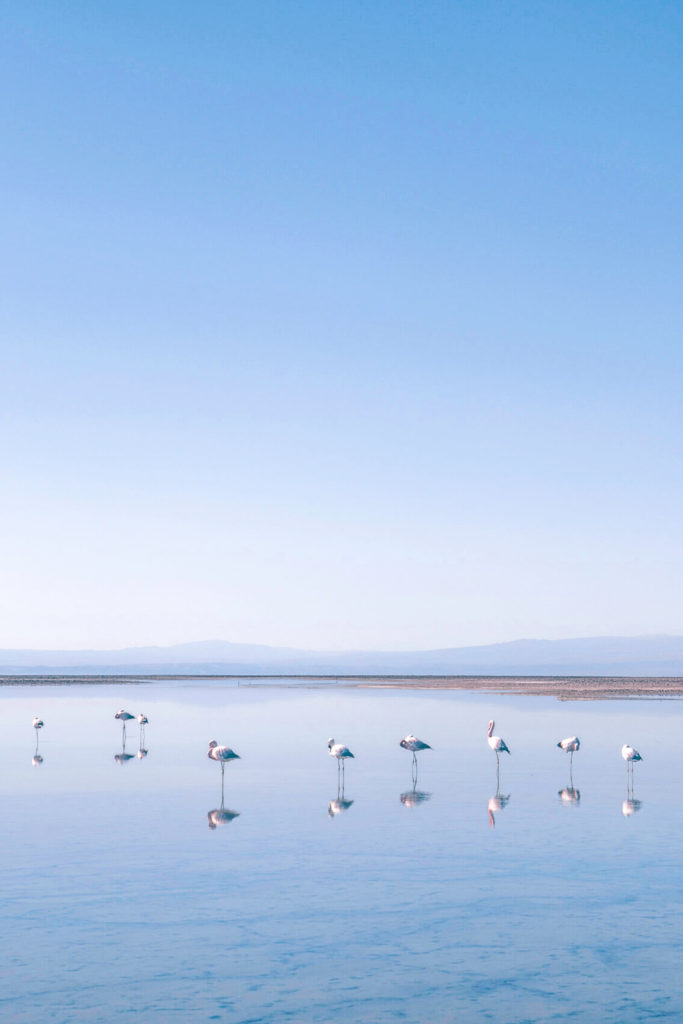 Food & Drinks
Terrantai Lodge offers a buffet breakfast and many of you will be glad to hear that coca tea is available throughout the day to help you fight altitude sickness or to take with you on any of your day trips. There is no restaurant on site but we received the best recommendations for an evening out - local restaurants, locally produced ice creams... all is focussed on thriving the local economy.
Every evening we scheduled enough time to enjoy the complementary wine and cheese tasting before dinner, reveling in the fading light and beautifully appointed surroundings. We loved the lodge's pale pink terra-cotta walls, hues pulled from the surrounding desert landscape, which transformed our evenings into romantic alcohol filled tête-à-têtes.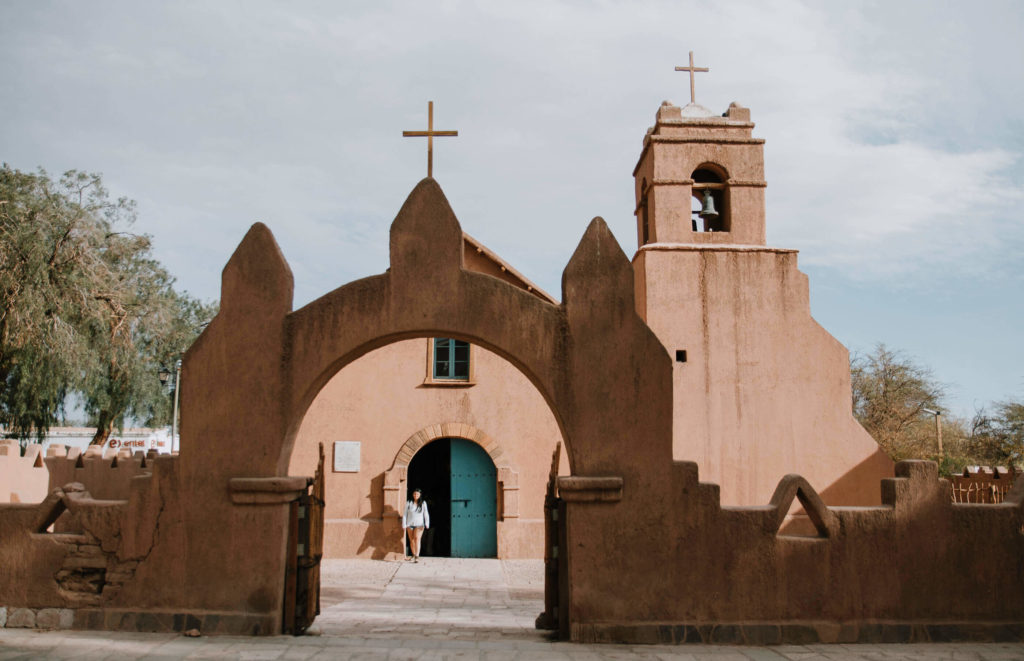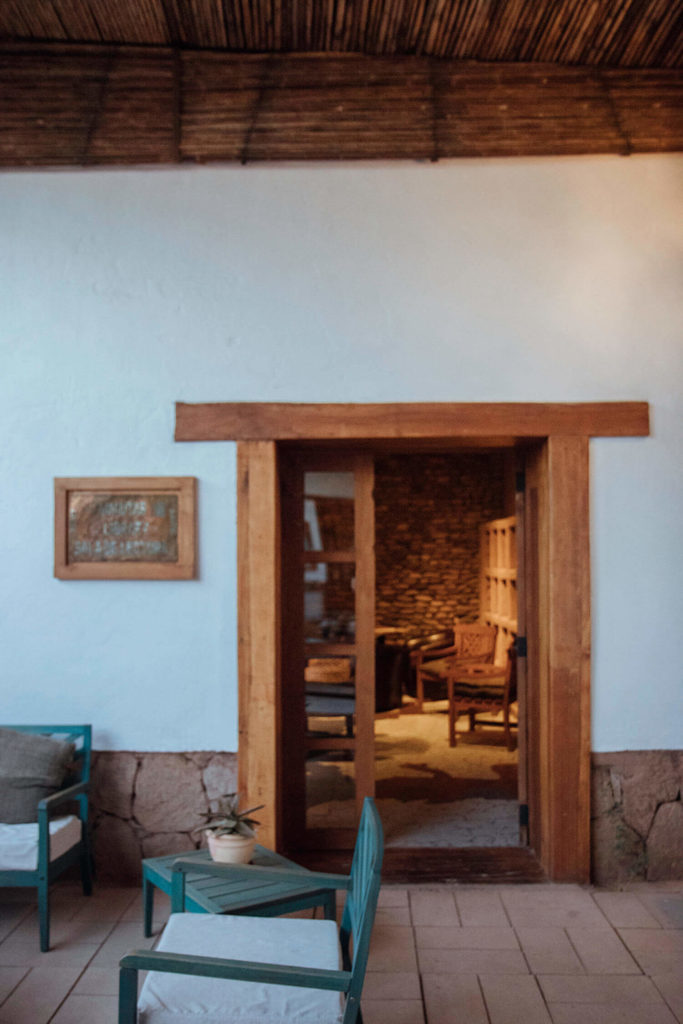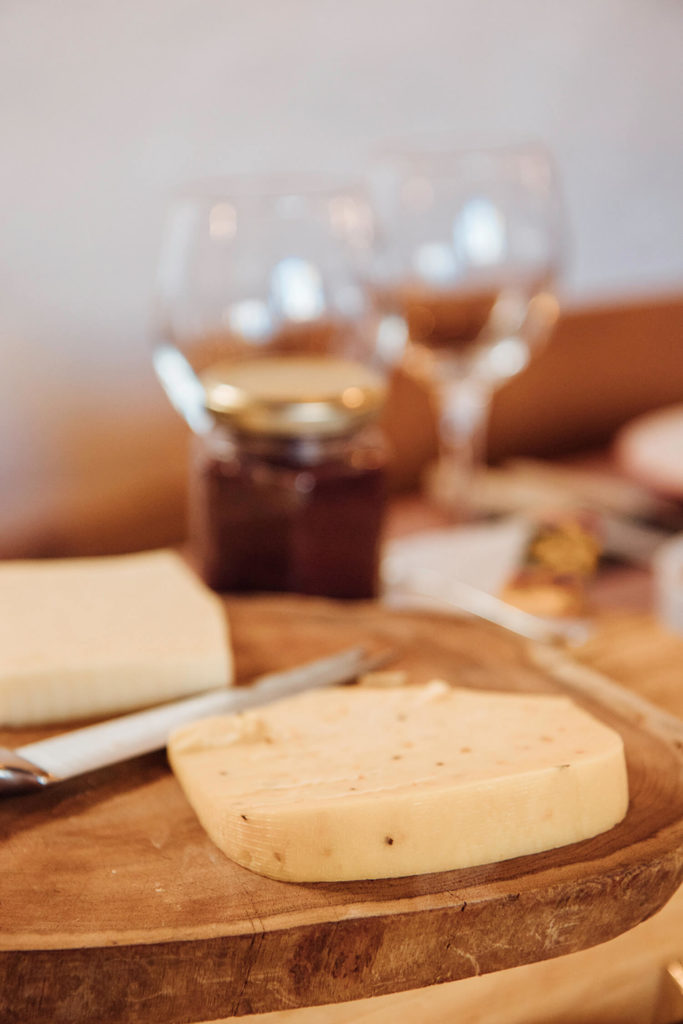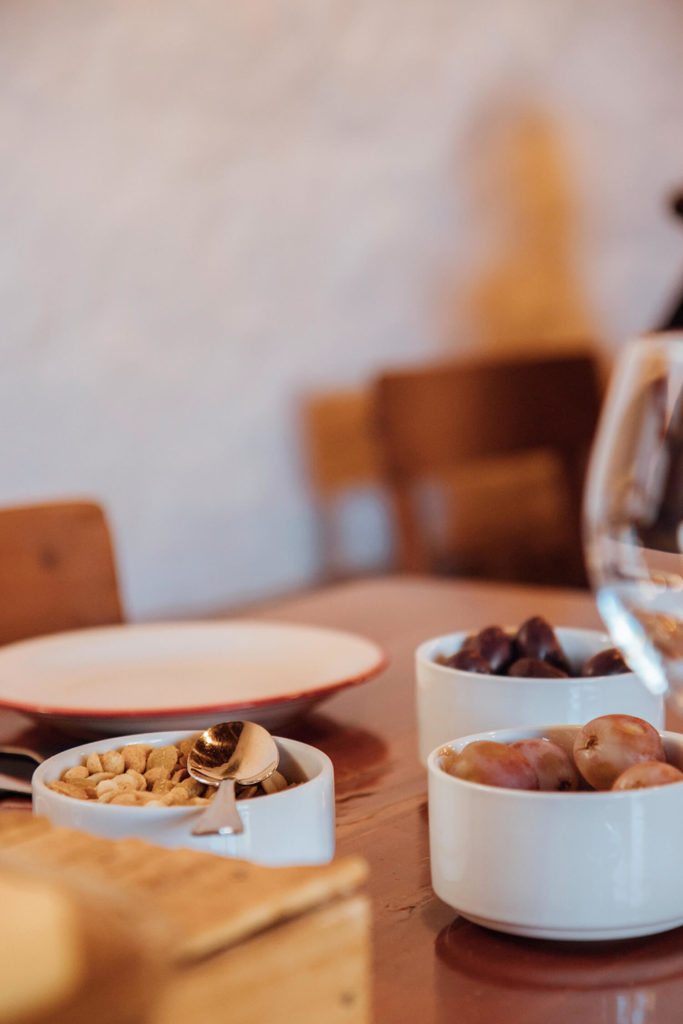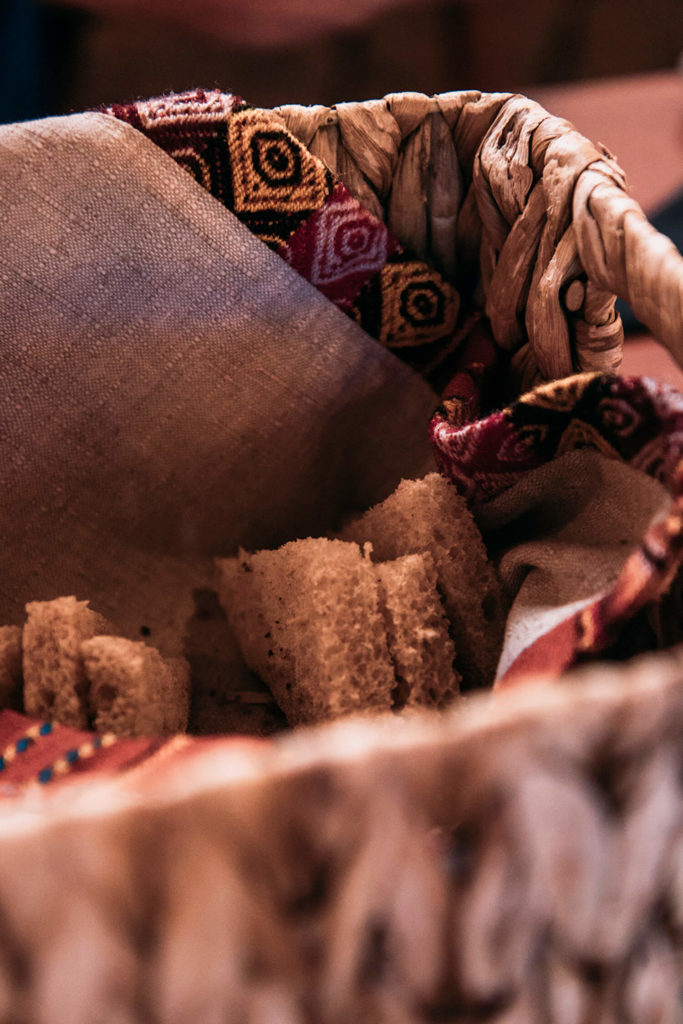 6 day trips into the Atacama Desert from the Terrantai Lodge
We've been longing to explore the Atacama Desert for years and we embraced and etched every single moment into our deepest memories. It was idyllic, otherworldly, simply magnificent in the sense that we seemed to be worlds away.
While there are loads of tour operators in San Pedro de Atacama that can take you anywhere your hart desires, we opted for a self-drive getaway and did all of the following trips on our own:
1. Explore the alien landscape of the Valle de la Luna: we opted to experience the sunset at the Valle de la Luna while the last sunbeams turned the moon-like landscape into the most beautiful pink and terracotta hues.
2. Spot flamingos and salt flats at the National Flamingo Reserve: The flamingo reserve lies in the middle of a massive formation of salt flats that stretches for miles. The flamingos were shy, and thankfully we were the only guests for about 30 minutes, quietly admiring their pink feathers from our vantage point on the shore. Atacama is at the center of three species' territories and we learned how to differentiate Chilean, James's, and Andean flamingos by the color of their legs and wingtips.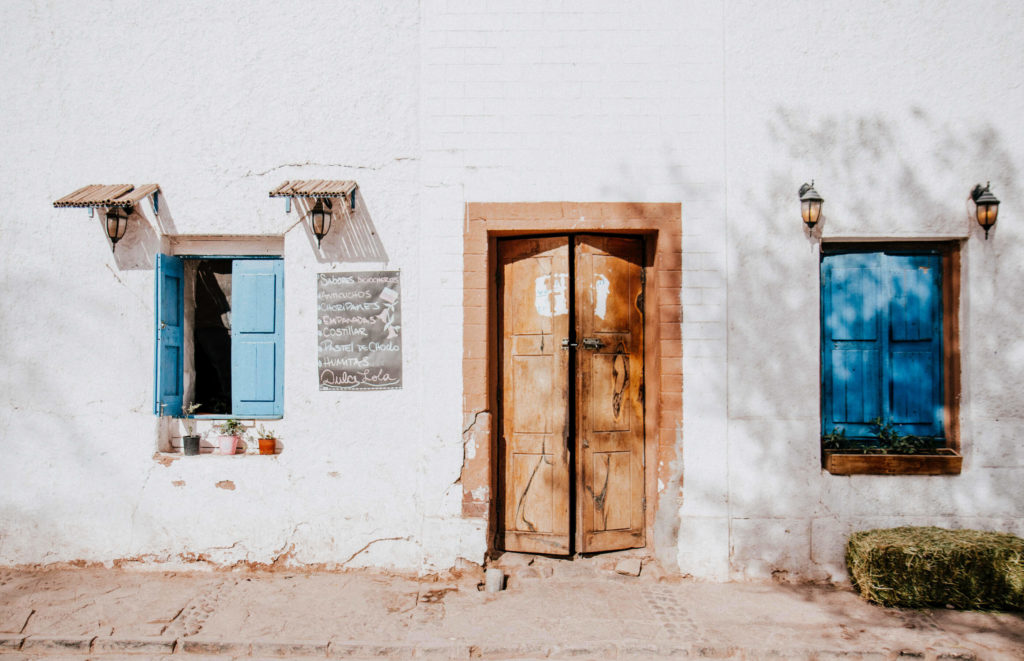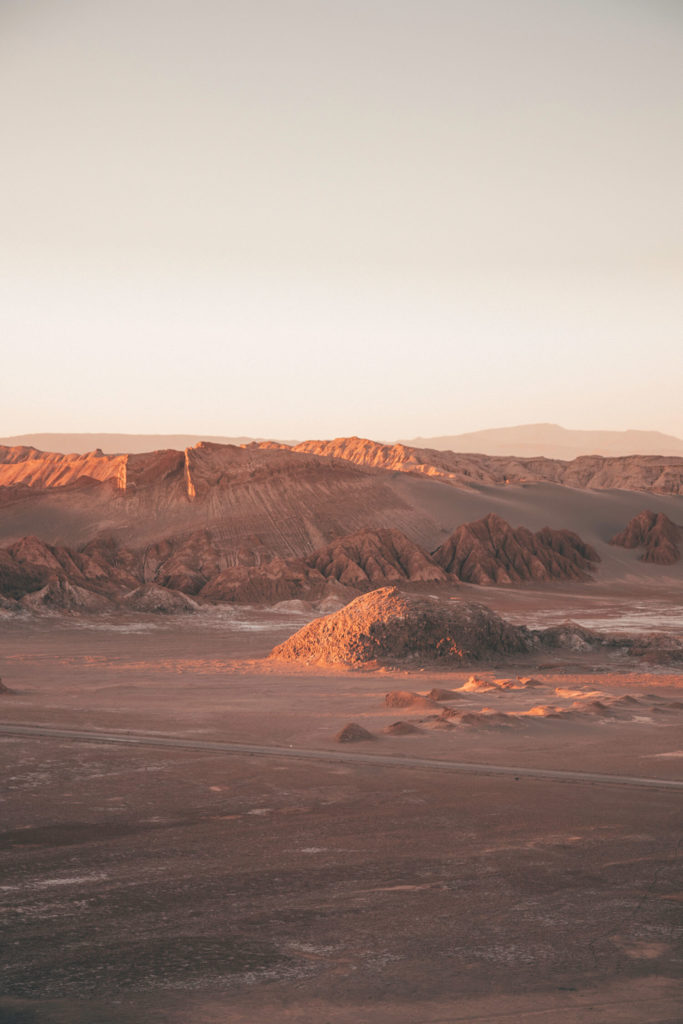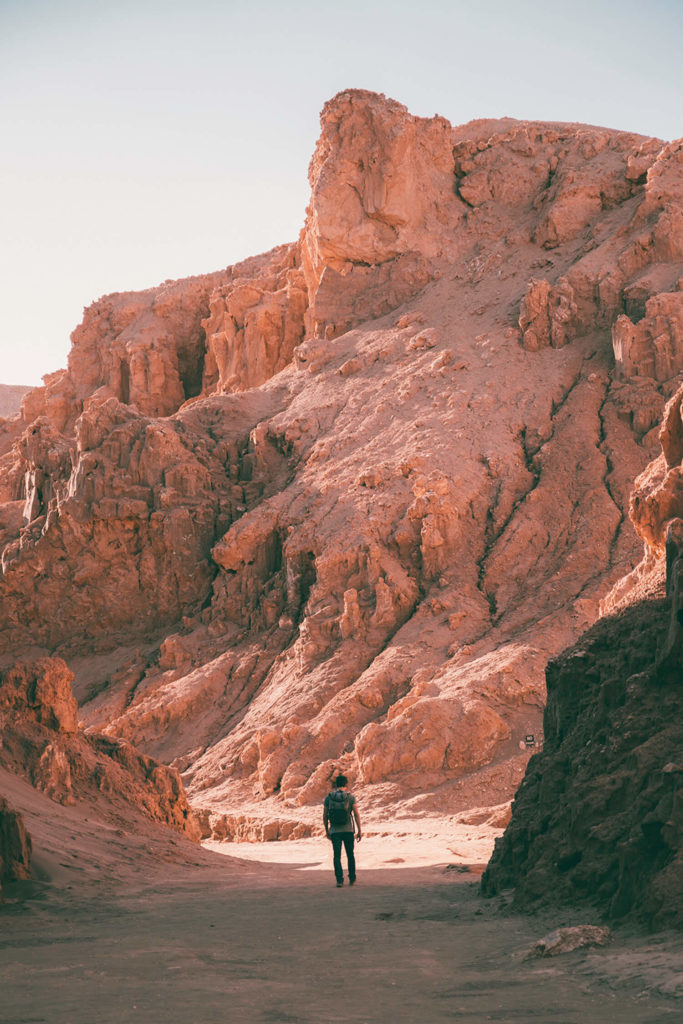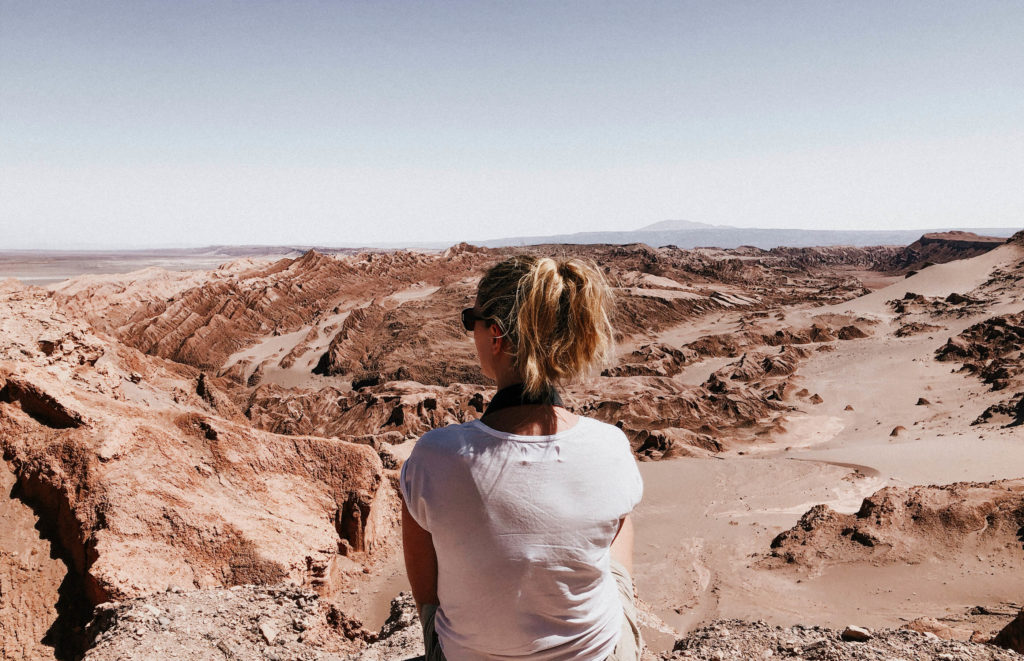 3. Float in Laguna Cejar: boasting a 28% salinity level, Laguna Cejar is the second most salty lake on earth, only slightly less salty than the famed Dead Sea (33%). Though a perfectly sunny and hot day, the water in Laguna Cejar was terribly cold. It was so much fun to hop into the ice cold water and instantly bob to the surface. Floating with a spectacular view of the snow capped Andes in the distance.
4. Walk among plumes of steam at the El Tatio Geysirs: a long drive in the darkness of the early morning took us to 4.320 meters altitude to walk among the steaming plumes of the El Tatio Geysirs.
5. Go on a self-drive safari to spot vicuñas: we still can't believe how easy it was to spot wildlife in the Andean altiplano: vicuñas, llamas, viscachas and donkeys. Just driving around the altiplano made for a perfect self-drive safari.
6. Hike at the Valle de Arco Iris: if your itinerary doesn't allow a trip to nearby Argentina's Purmamarca -famous for its 7 colored hill - you can admire the gorgeous colours of Valle de Arco Iris right here in the Atacama Desert.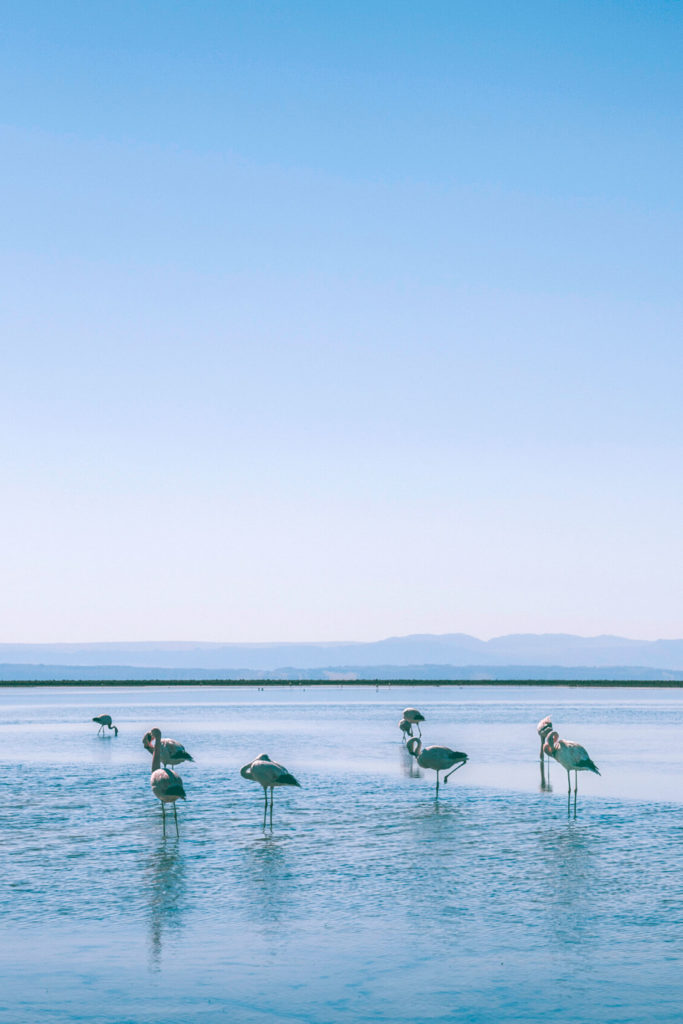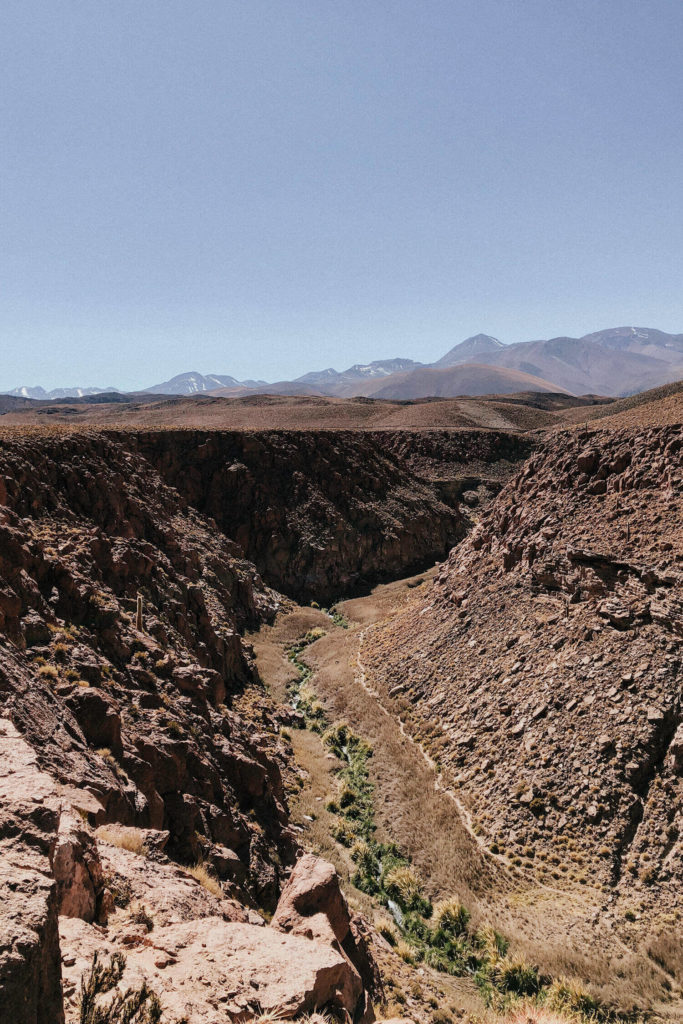 Terrantai Lodge details
Address: Tocopilla 411, San Pedro de Atacama, Antofagasta, 1410000, Chile
E-mail: info@terrantai.com
---
Are you ready for an adventure in the Atacama Desert?
---

Love it? pin it!