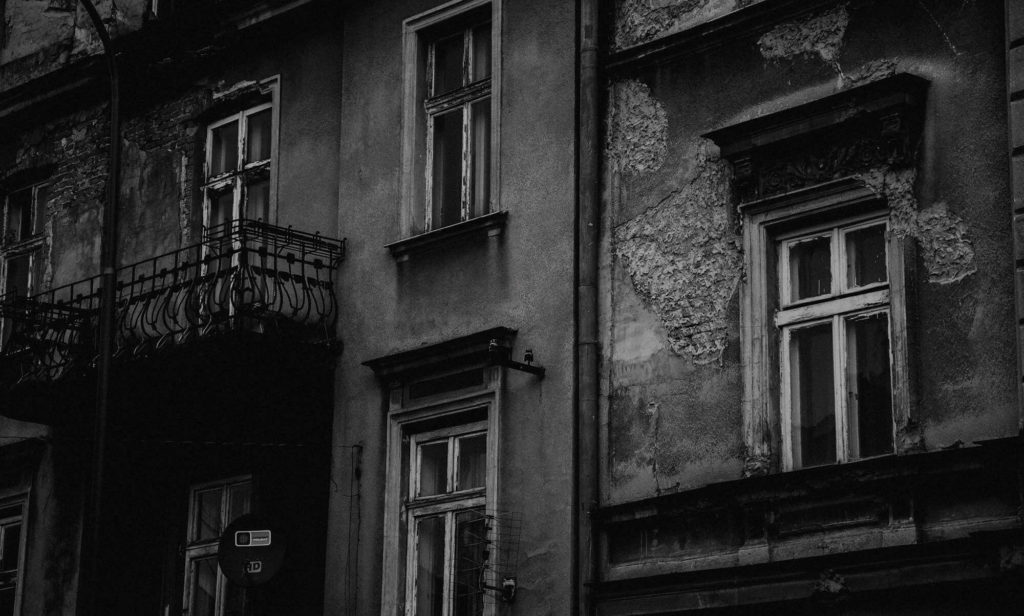 I was about 12 years old when I saw the movie Schindler's List for the first time.
Unforgettable. Horrifying but equally magnificent.
One of the most impressive cinematographic shots I've ever seen was the little girl in the red coat turning up in Oskar Schindler's (Liam Neeson) viewpoint when he was overlooking the Jewish quarter of Krakow as it was being swept clean by the Nazis -
while he was having a leisurely trip by horse for fun
. The girl with the red coat walking around in a part of
Krakow
in full turmoil. The red coat together with the flame of a candle being the only colours in an otherwise totally black-and-white movie.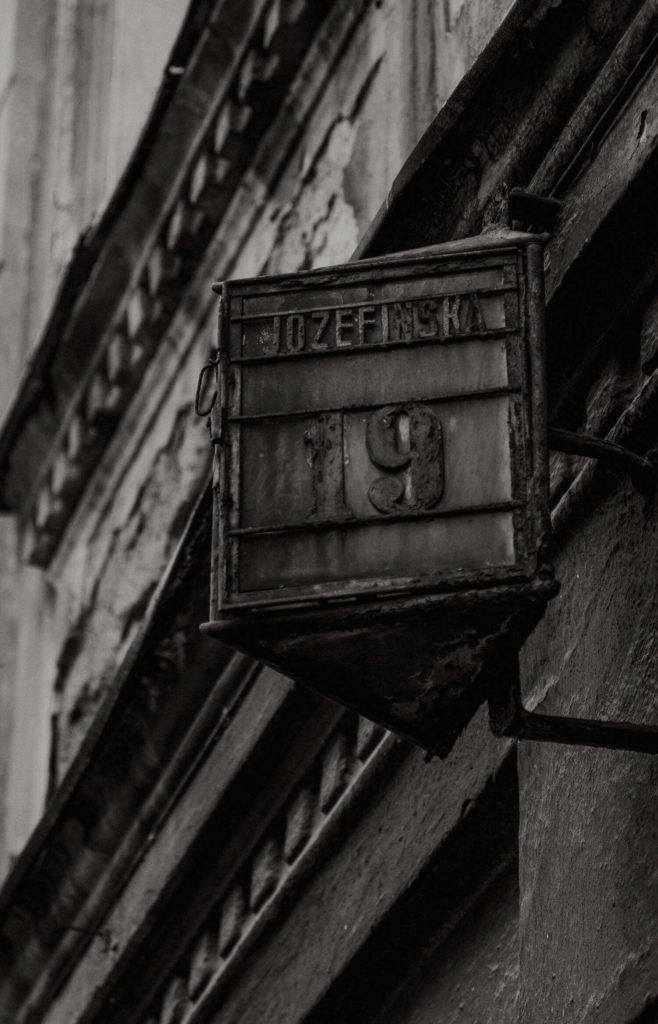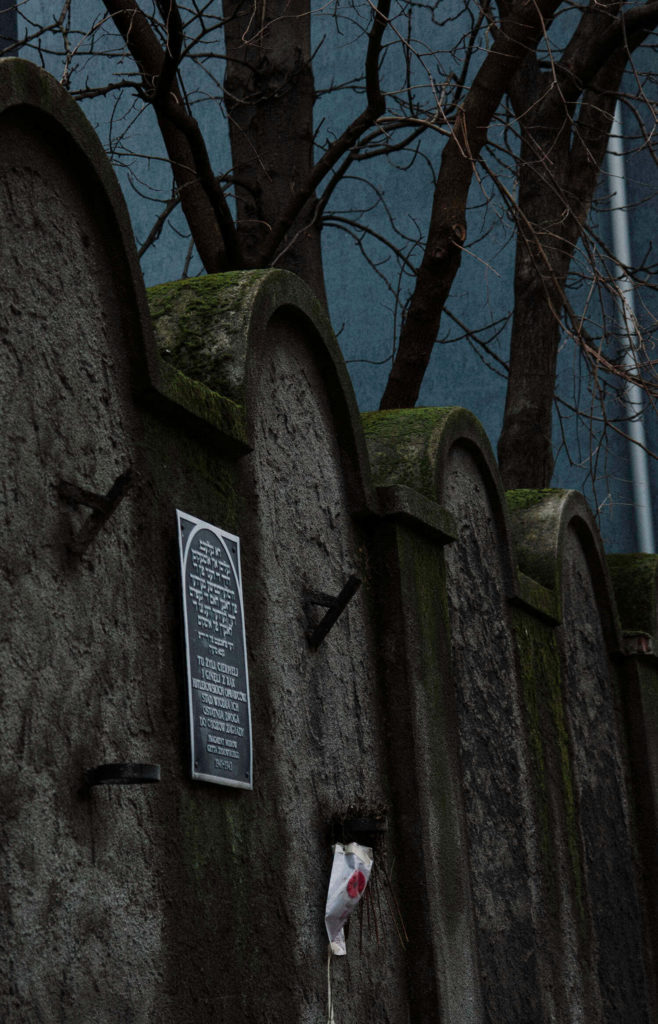 ---
Krakow walking tour: Kazimierz and the Jewish Ghetto
---
Not many things beat such a strong image, wonderfully portrayed by Steven Spielberg. Yet there are some instants that surpass even the most memorable and magnificent movie moments. That sort of moment that sends that tingly feeling down your spine. That sort of moment that can emotionally completely overpower you.
That sort of moment completely overwhelmed me when recently visiting that very same Jewish quarter on a Krakow walking tour. While strolling around the streets of the Jewish quarter, that very same moment from Shindler's List flashed through my memories. For an instant I felt like I got struck by lightning. The whole area already exhumes raw emotions and when your brain takes you for a trip down on memory lane towards that very same moment you watched Schindler's List as a 12-year old, it only reinforces your entire experience.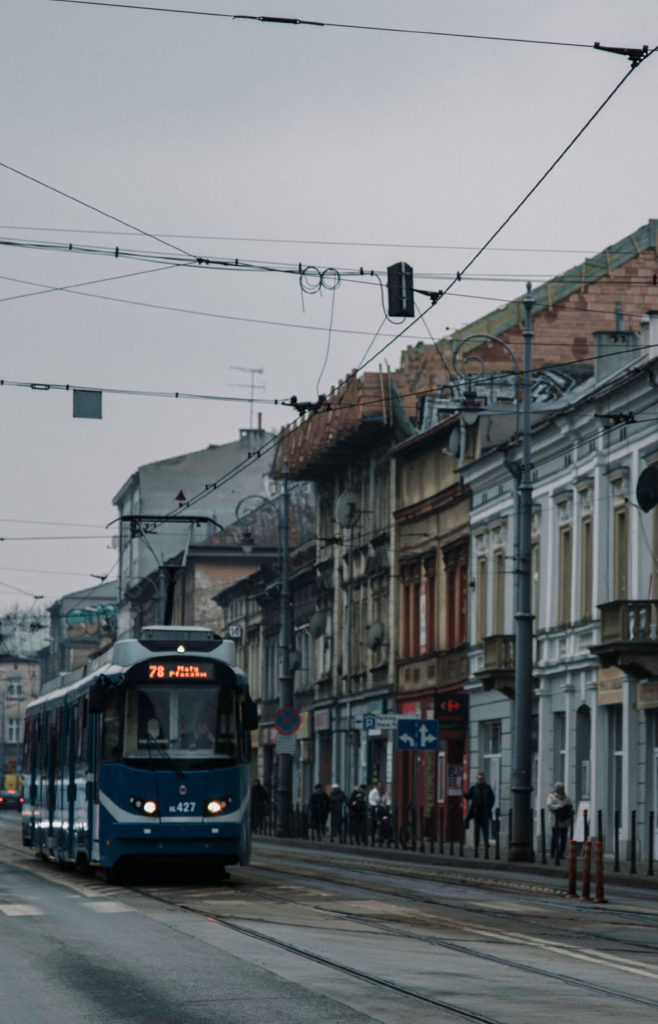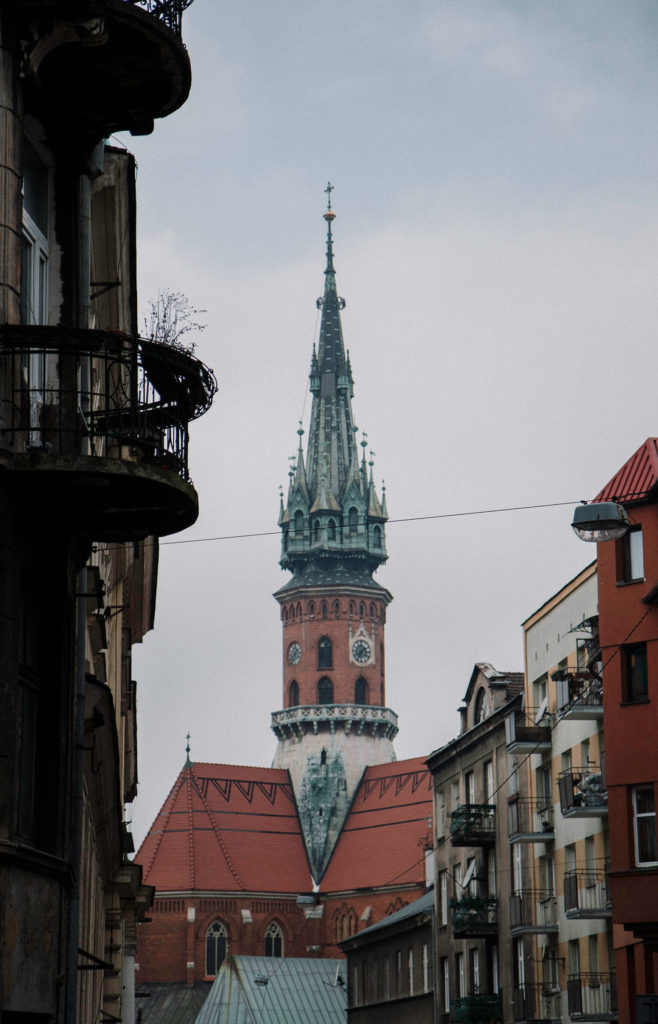 I turned more silent than I already was that day. I felt melancholic and even a bit sad. At the same time I felt privileged of being able to walk around in such a historically rich environment. Not having to worry for my safety, not for a single minute. So much changed in the world since World War II. But we should never take our current world for granted.
Never.
---
Our free walking tour of Krakow, Poland
Krakow's Kazimierz district, is one of the most culturally and historically rich parts of the city, and is home to the ancient Jewish quarter. Jewish inhabitants flourished in this part of Krakow for centuries until they were forcibly relocated in 1941 by the German occupying forces into the Krakow ghetto, located across the river in Podgórze.
This self-guided Krakow walking tour explores these both districts, offering a fascinating insight into the history of Poland and its Jewish community.
---
Where to stay in Kazimierz
Krakow
has many amazing places to stay to be honest but we preferred to stay outside of the more frequently visited Old Town and instead opted for a stay in Kazimierz.
Hotel Puro Kazimierz
was excellently located as a starting point for this Krakow walking tour through Kazimierz and the former Jewish ghetto.
---
Kazimierz: The Jewish District
Between June 1942 and March 1943, a part of lively Krakow died: so many innocent people got killed or families got separated.
Yet, Jewish culture has never never flourished more Krakow than it does today. In fact, no other place in Europe has preserved a sense of pre-war Jewish culture better than Kazimierz in Krakow.
As a result, many Jews are returning to Krakow, claiming and embracing their heritage and filling Kazimierz with life again. The return of contemporary Jewish culture in the area has begun!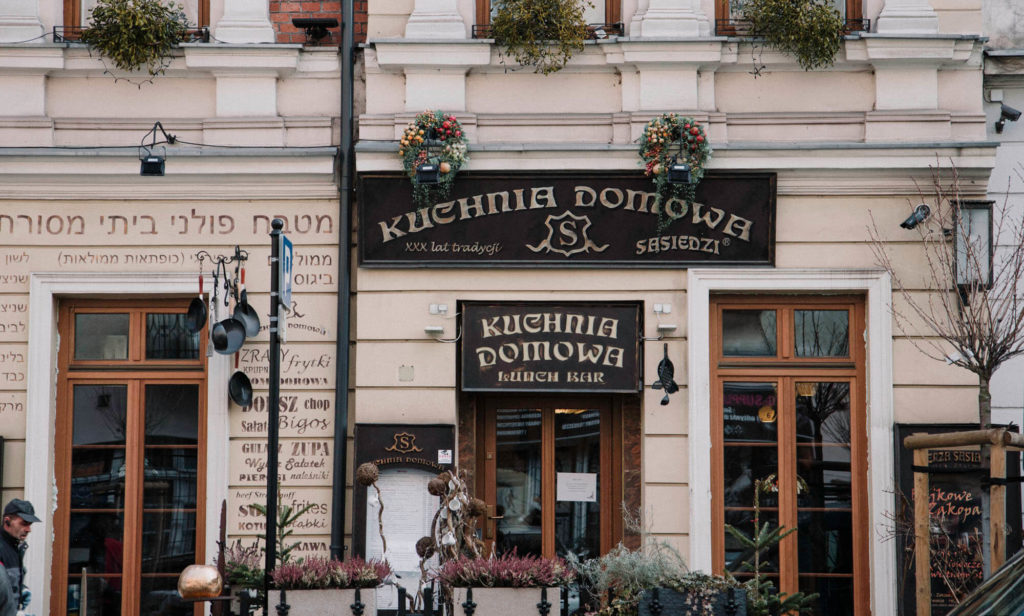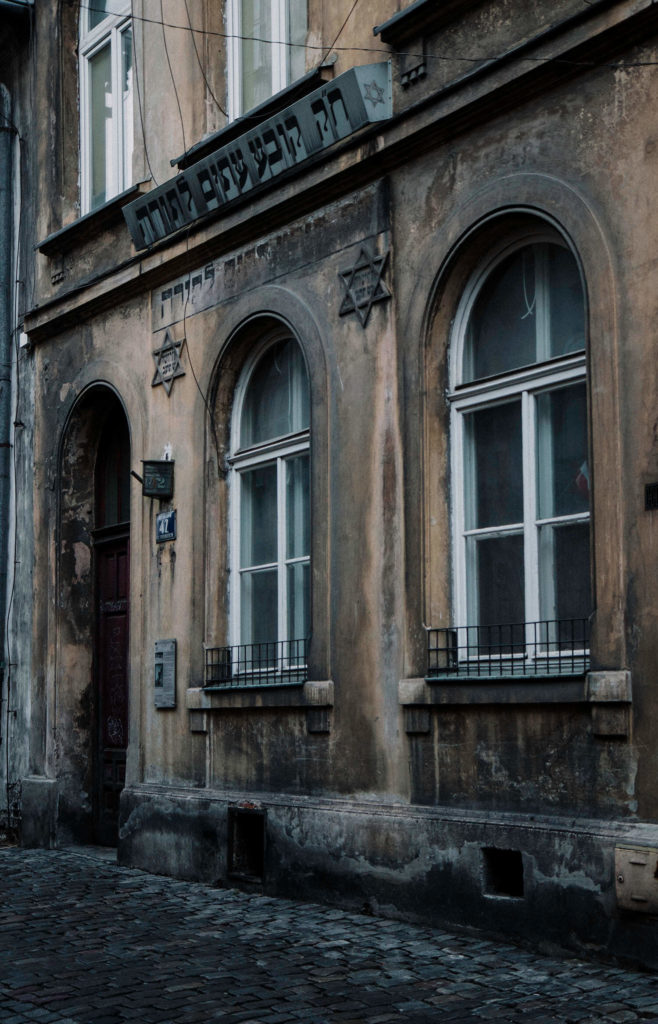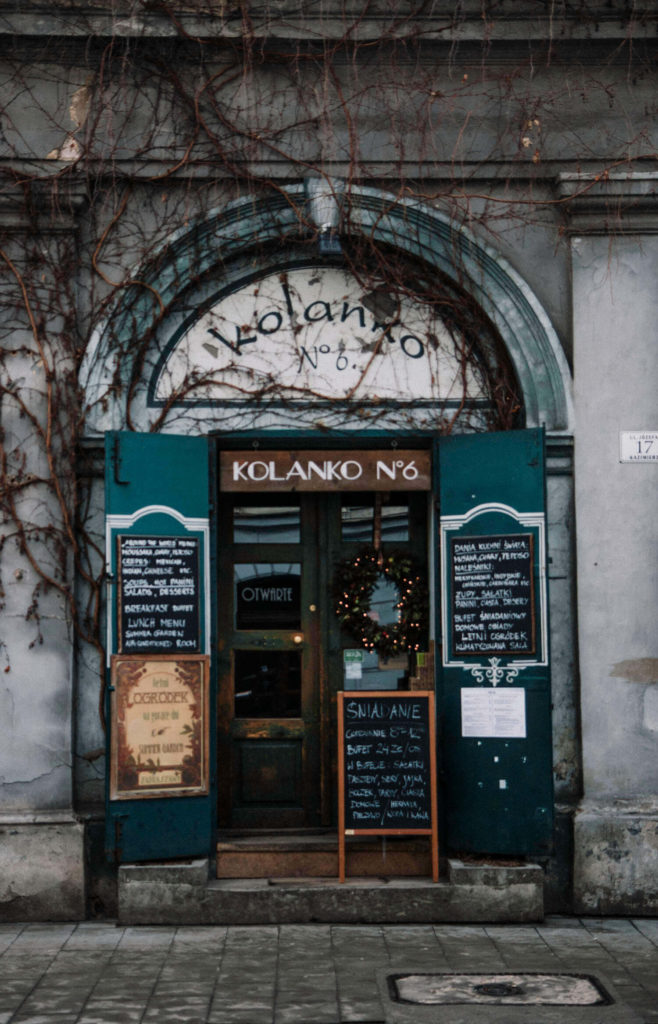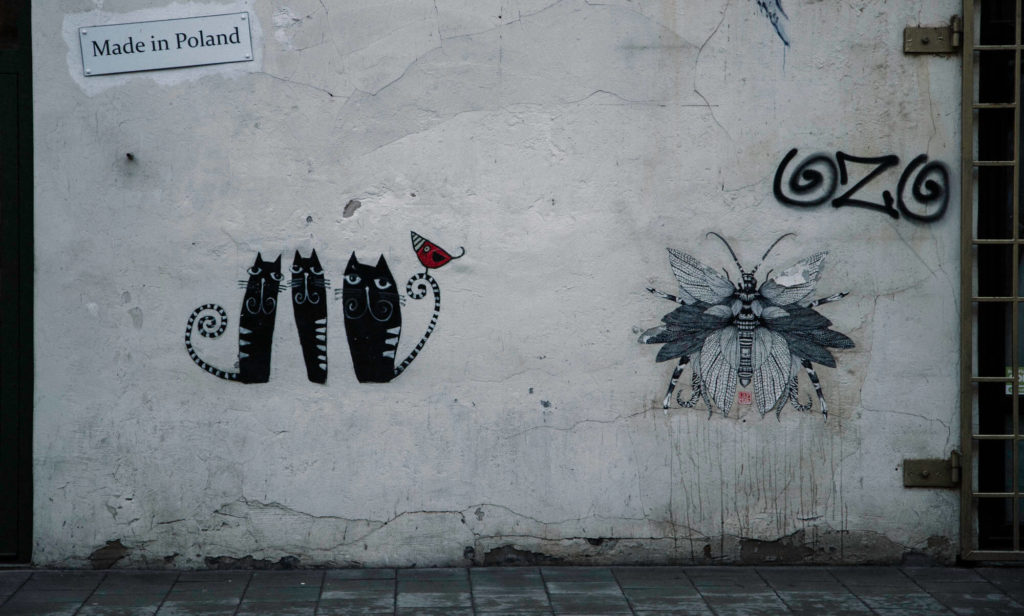 Standing outside the Old synagogue in Krakow's Kazimierz district, I can hear the thumping rhythm of drums and guitars drifting from the different bars and restaurants in the neighbourhood.
Kazimierz, the district that was systematically destroyed during World War II, is alive once more.
This part of our Krakow walking tour - north of the Vistula river - takes you through the historic Jewish District where Krakow Jews lived before the atrocities of World War II took place. Some of the most remarkable sight are the New Jewish Cemetery, a place where prominent Jews were buried in the 19th and 20th centuries and the Old Synagogue, the oldest remaining example of Jewish architecture in Poland.
Kazimierz is the perfect place to stroll around and take it all in. While it doesn't boast any famous attractions, Kazimierz offers a peak into pre-war Jewish life. Traditional façades with Jewish symbols can be found throughout the streets of Kazimierz and go hand in hand with the current modern arts colourfully displayed on concrete.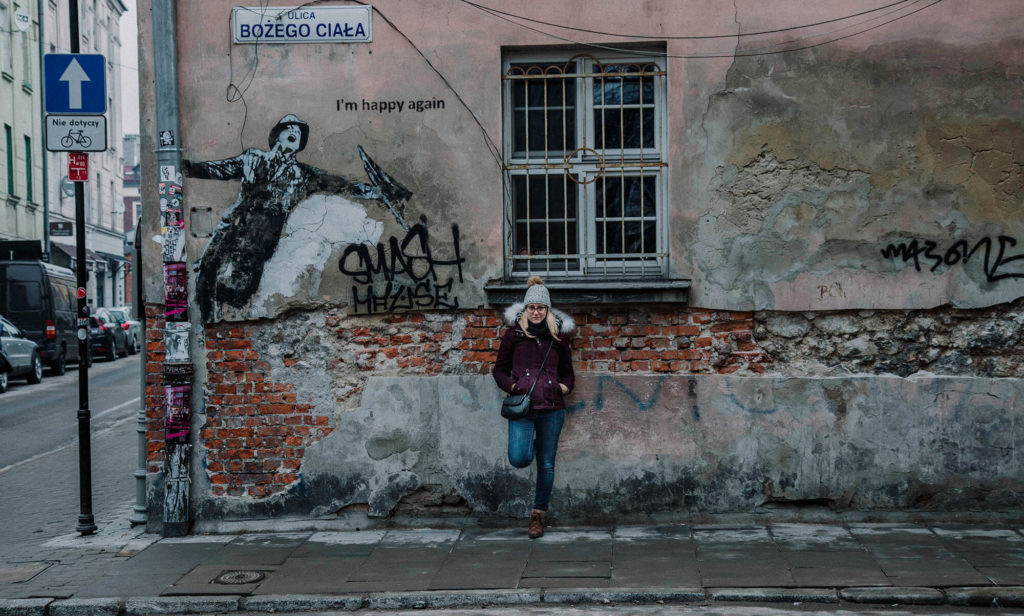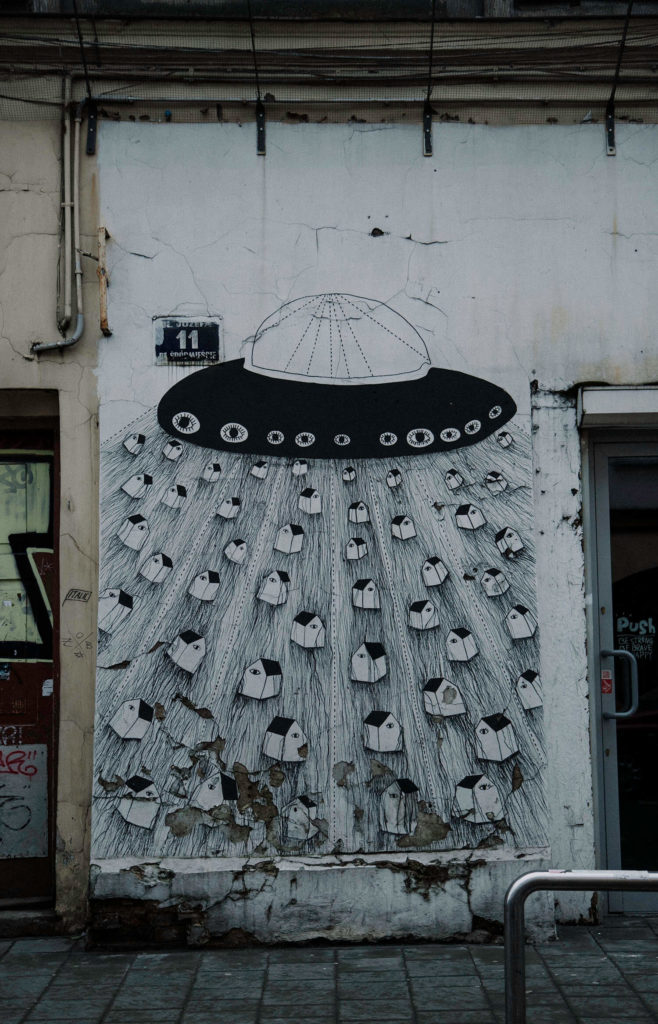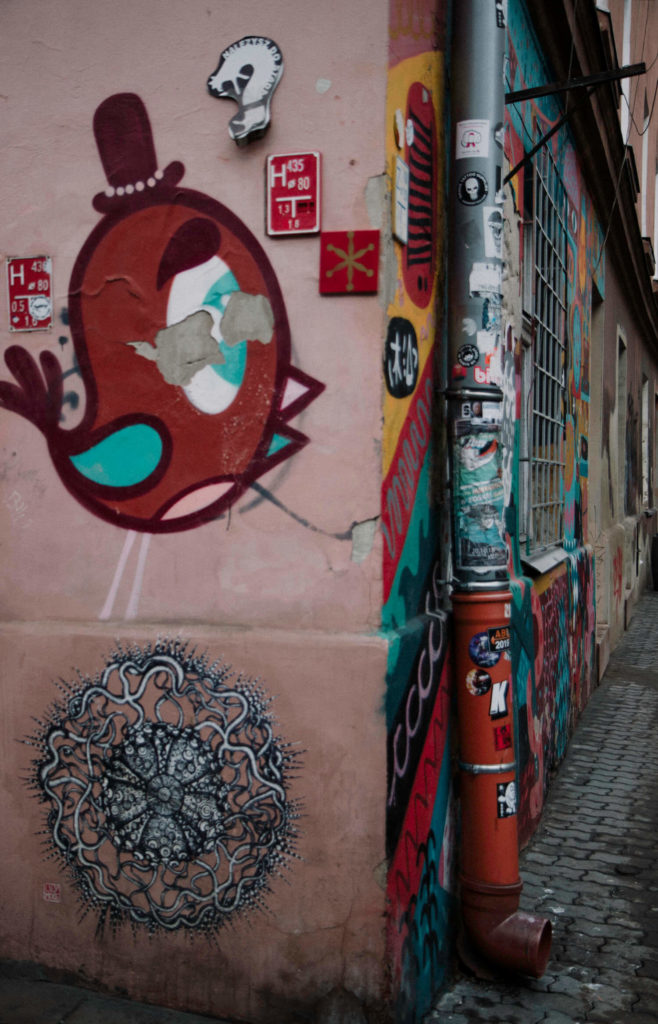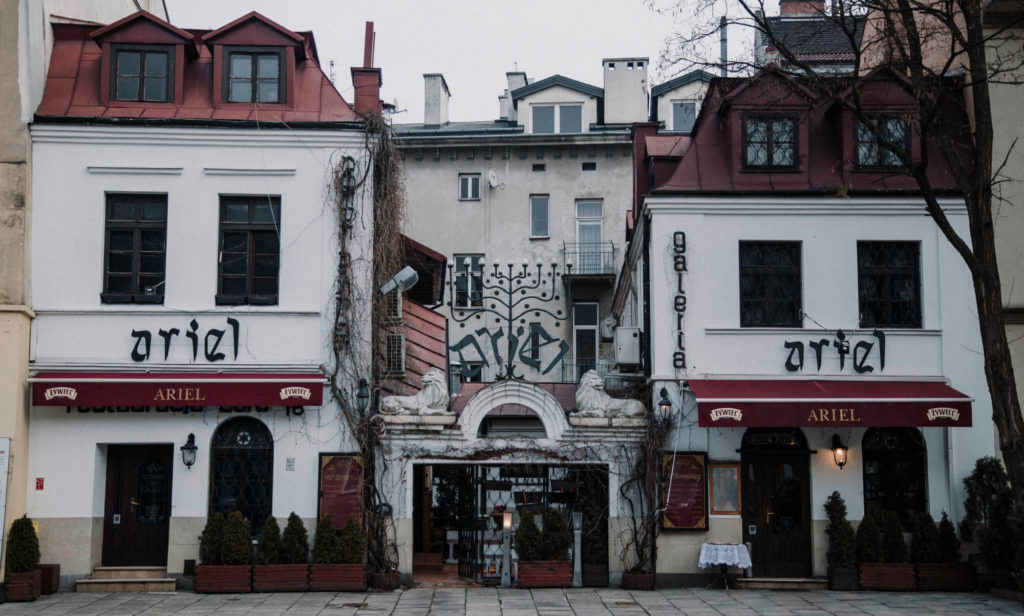 The Jewish district also houses some incredible bars and restaurants. Our favorites while exploring Krakow were:
Barka – We were so sad to have missed dinner at Barka, it was highly recommended by locals! The laidback atmosphere, ambient decorations and great menu were to guarantee a great evening out.
Hamsa – While in the Jewish Quarter, why not enjoy the multi-flavored Middle Eastern kitchen? The menu brings together typical Israeli dishes like shish kebab, Moroccan lamb with couscous, baked eggplant with bulgur, and the Palestinian dessert Knafeh.

Alchemia od Kuchni – we stumbled upon this lunch spot while strolling around in the Jewish Quarter. The menu is quite short but definitely worth it, it even includes some vegan options! Go there for delicious burgers, quinoa bowls or hummus dips.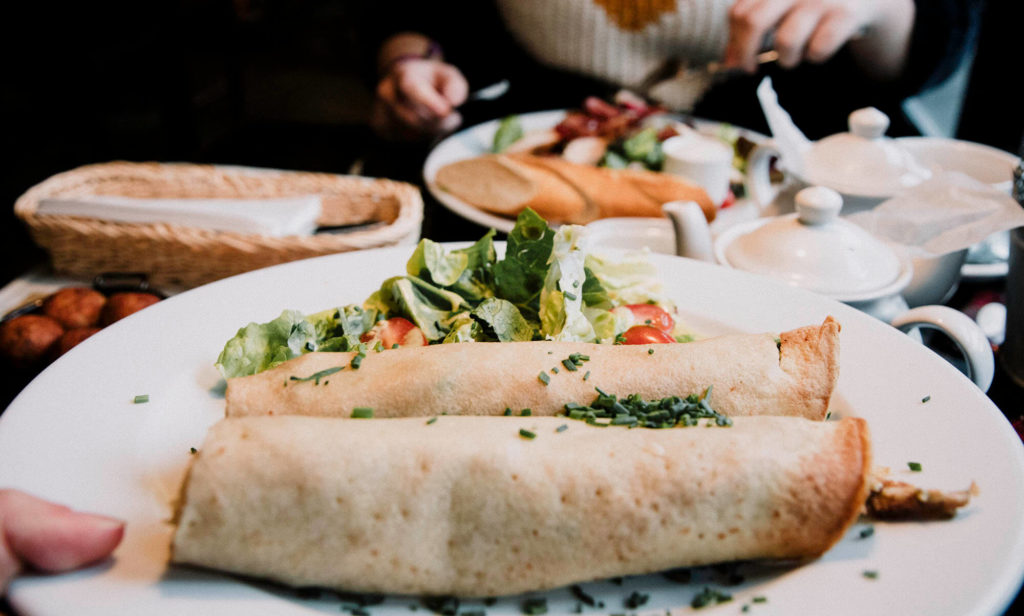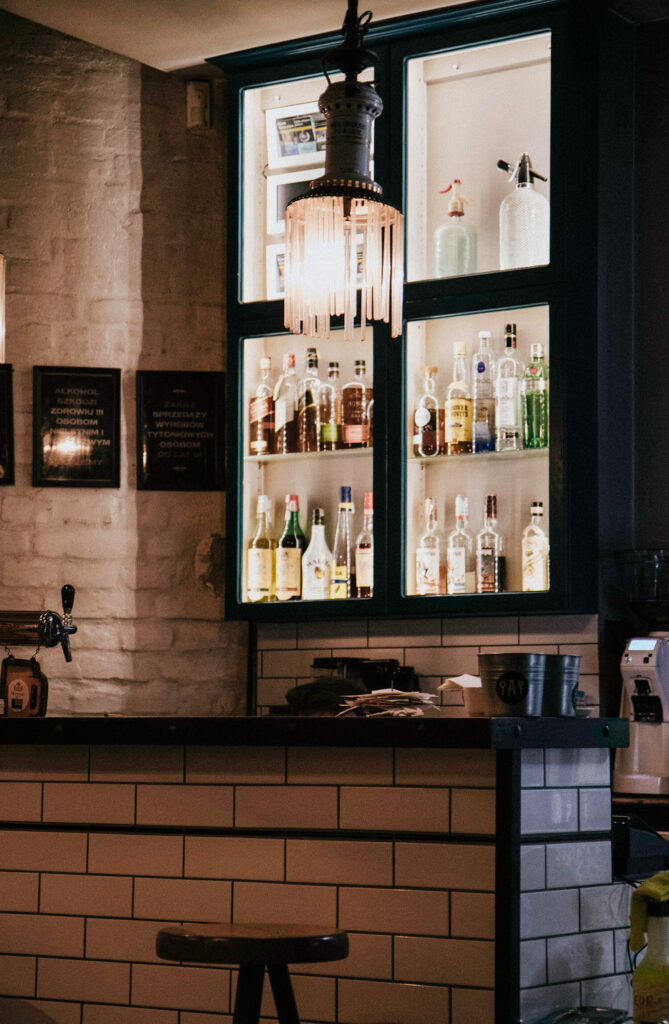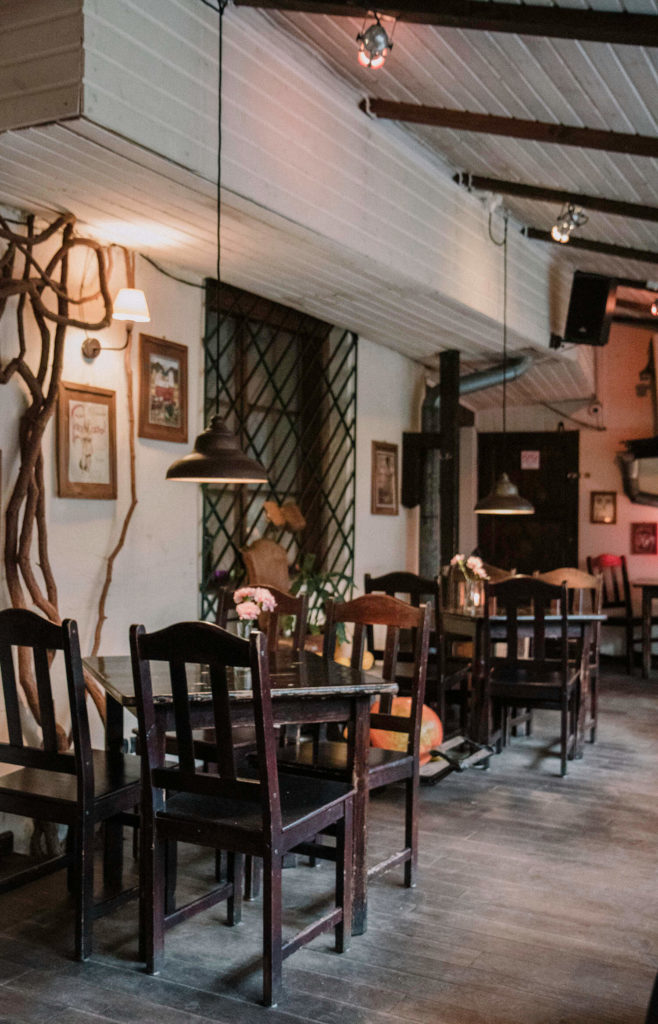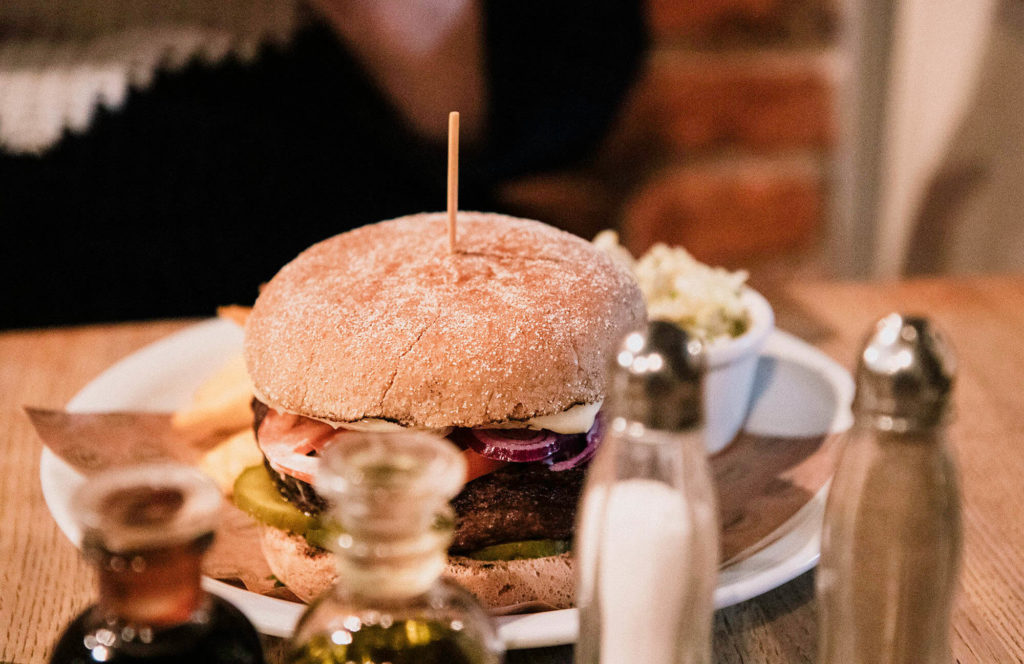 ---
Kazimierz: The Krakow Jewish Ghetto
South of the Vistula river is where you'll enter the previous Jewish Ghetto. In April 1940 Kraków's Jews were ordered to leave Kazimierz, in keeping the his desire for Krakow to be a Jew-free city, and settle across the river.
As a result of the resettlement in late 1940, Kraków's Jewish population was reduced from 65.000 Jews to only 16.000 Jews that were deemed necessary to maintain the economy at the time, with the 50.000-ish others forcibly deported to labour camps like
Auschwitz-Birkenau
. Their property and possessions confiscated with the exception of what they could carry into the ghetto.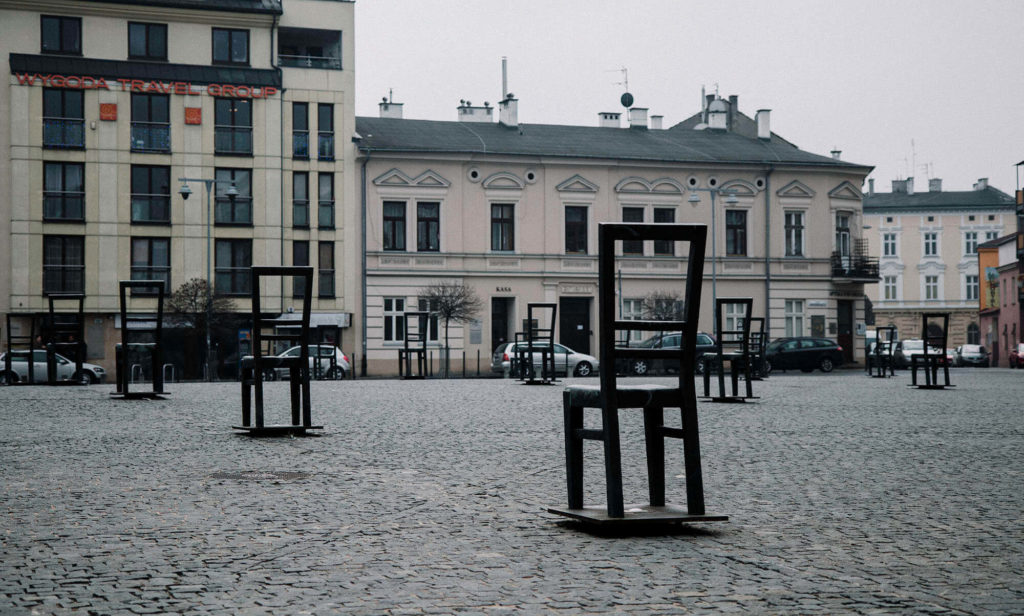 A 3 metre high wall was erected around the confines of the ghetto, crowned with arches conscientiously designed to resemble Jewish tombstones. The remnants of the Ghetto Wall is one of the first sights you'll encounter in this part of Krakow. Four guarded entrance gates accessed the ghetto – the main gate to the ghetto once standing where the present entrance to the Ghetto Heroes square is, coming up from the Vistula river.
The Ghetto Heroes Square - with its 33 memorial chairs of iron and bronze - symbolizes the tragedy of the Polish Jews.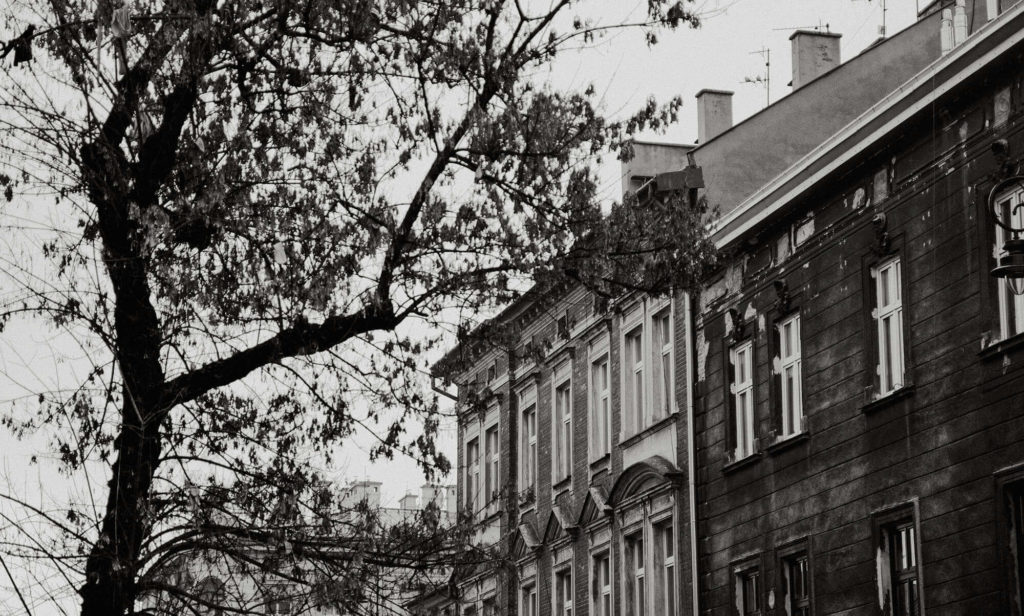 Many Jews also worked outside the ghetto, particularly in the Zabłocie industrial district, which included
Oskar Schindler's factory
at ul. Lipowa 4. Do not skip a visit to
Oskar Schindler's Museum
! It's conveniently located on this walking route and will provide you with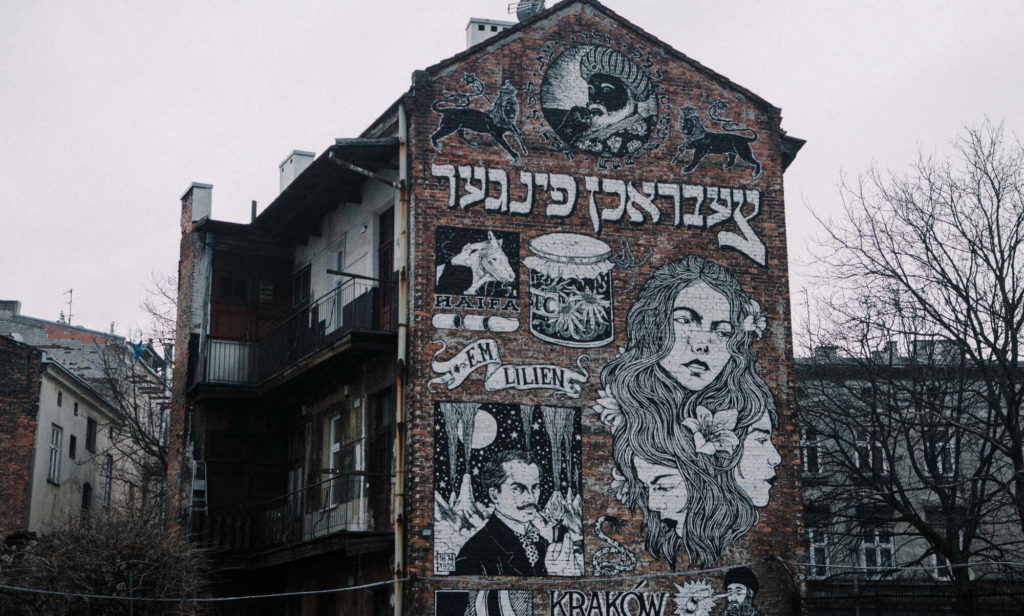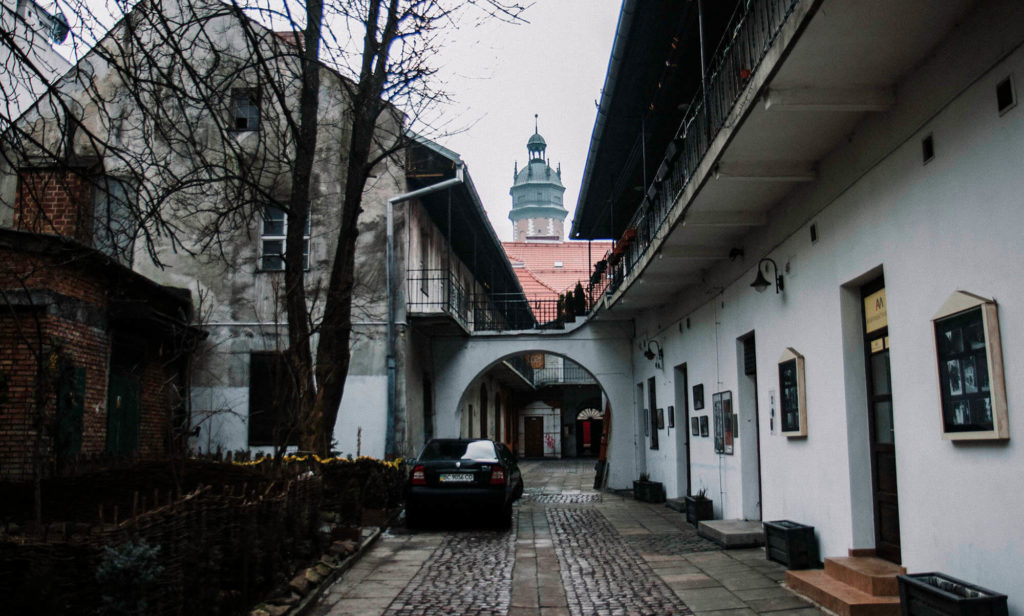 The rest of the walking tour will take you along some of the most tragic places in Krakow like the entrance to the sewers Jews used to escape Krakow and the ghetto. It's hard to comprehend what the people living here had to go through but the voice of guide can put some much needed context to é seemingly innocent sewer lid. If you like to explore the Jewish Ghetto with a guide, you can check out
this tour
and
this one
as well. Both come highly recommended!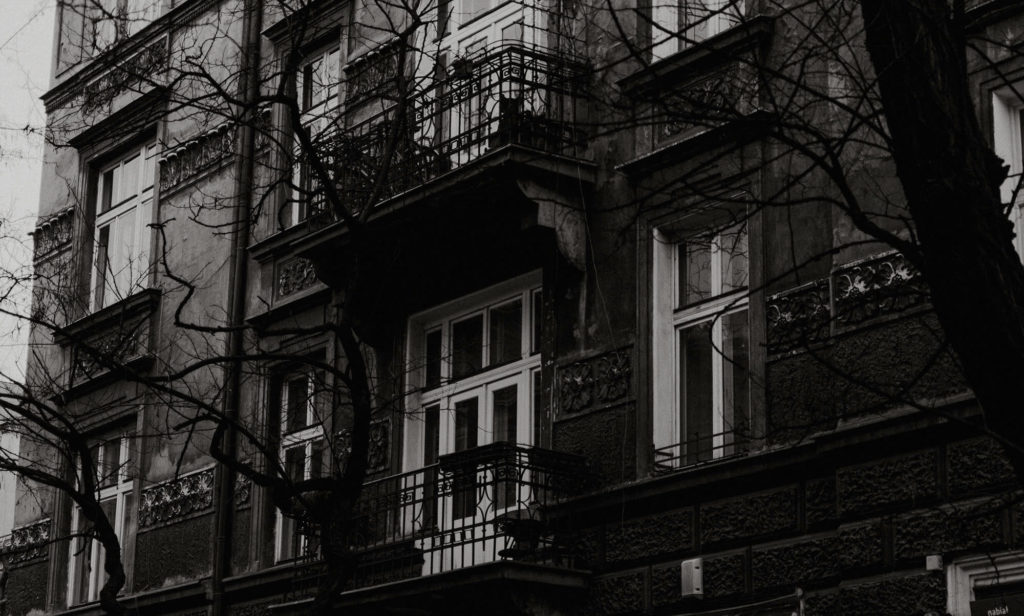 LOVE IT? PIN IT!