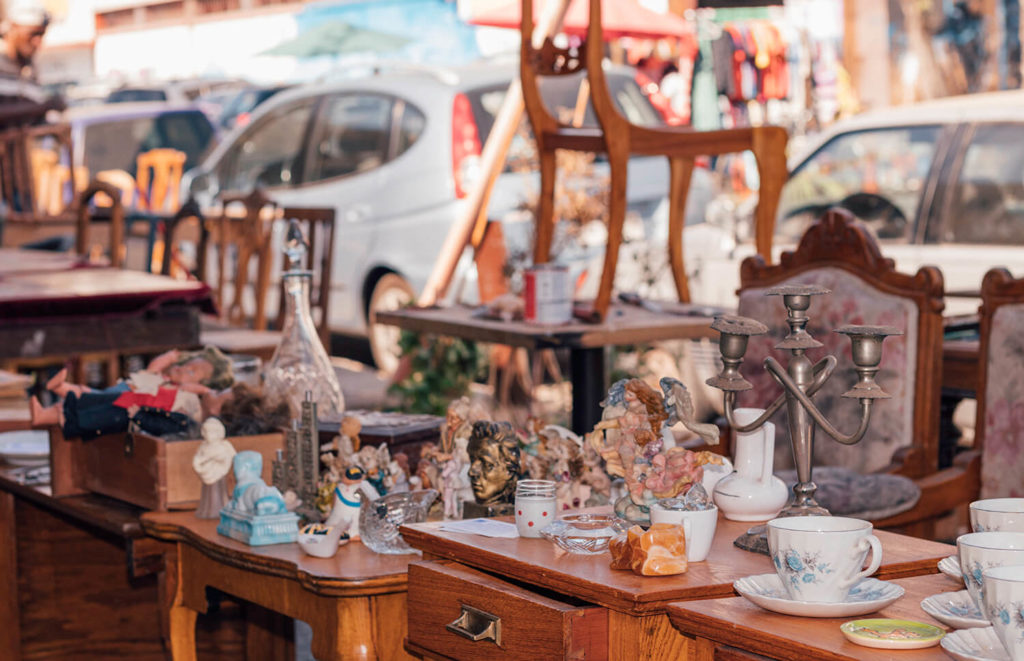 Beyond the parties and beer of Barrio Bellavista lies a haven for food and design lovers alike. That haven is called Barrio Italia. Settled by Italian immigrant craftsmen in the 19th century, Barrio Italia is Santiago's new rising star - filled to the brim with Instagram-worthy restaurants, cozy café's and delightful local shops.

---
Barrio Italia: Santiago's secret hipster haven on the rise
---
* There is a really good chance that this post contains affiliate links. If you click one of them, we may receive a small commission at no extra cost to you.

Cerro Santa Lucia, Barrio Bellavista's streetart, Cerro San Cristóbal, Sky Costanera... – those are the attractions usually visited by people wandering the streets of Santiago. But to visit only Santiago's stereotypical landmarks would be a big mistake.
Craft beer? Check
Avocado toast on most menus? Check
Perfect Instagram decors? Check
Barrio Italia rolls a perfect strike in most (all?) hipster categories. Endowing a new reputation for itself, the stylish Santiago neighbourhood of Barrio Italia has flourished into a hub for design-lovers and antique hunters looking for furniture and crafts. The abundance of boutique restaurants and courtyard cafés makes it the quintessential location to experience Santiago at a slower pace.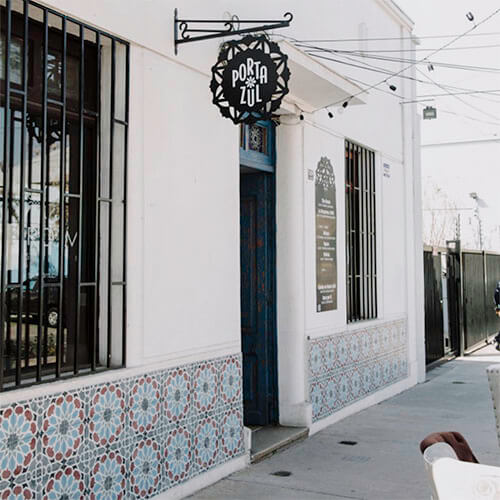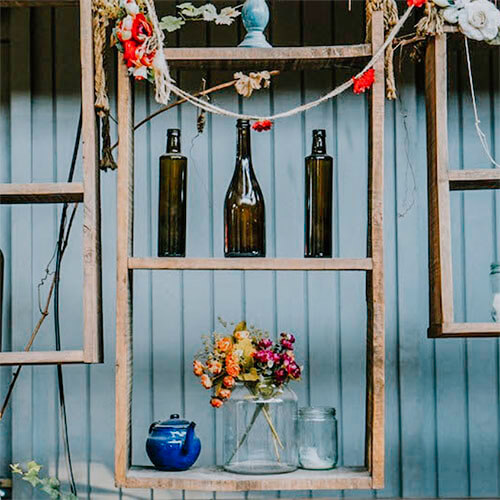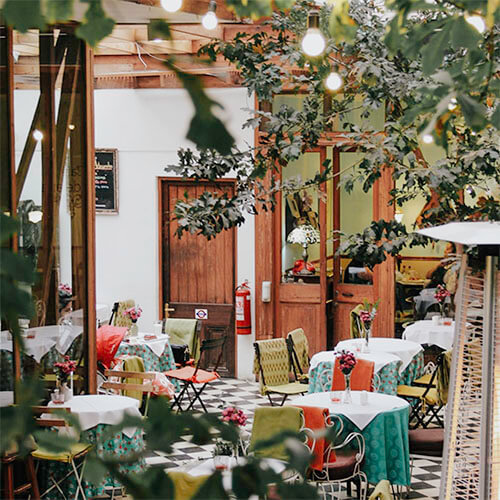 ---
Getting to Barrio Italia in Santiago de Chile
So close and yet so undiscovered by Santiago tourists. It's a rarity these days but Barrio Italia is such an exceptional gem. To get to Barrio Italia in Santiago, Chile one just hops into the nearest Metro Station and hops off at Metro Station Santa Isabel. In just a couple of minutes, you'll find yourself in the midst of 7 blocks of undiscovered heaven.
Santiago's Barrio Italia is long and narrow, straddling the length of leafy Avenida Italia. Its boundaries go from Avenida Francisco Bilbao in the north to Irarrázaval in the south. The beautifully colored colonial homes and European vibes make it stand worlds apart from the soaring high rises of "Sanhattan" – a neighborhood in Santiago Chile nicknamed for its financial, New York feel. But the vibe in Barrio Italia is more akin to New York's Williamsburg, especially at weekends, when locals pile into its shady courtyard cafes for the best brunch in town.
---
---
What to see in Barrio Italia
Barrio Italia is one big open-air gallery, lined with postcard-perfect shops. You best enjoy it by simply strolling around and getting a little lost (or as lost as you can be in a 7-block radius). Undoubtedly you will step through an unassuming door into a full arcade of designer boutiques. Barrio Italia is full of surprises!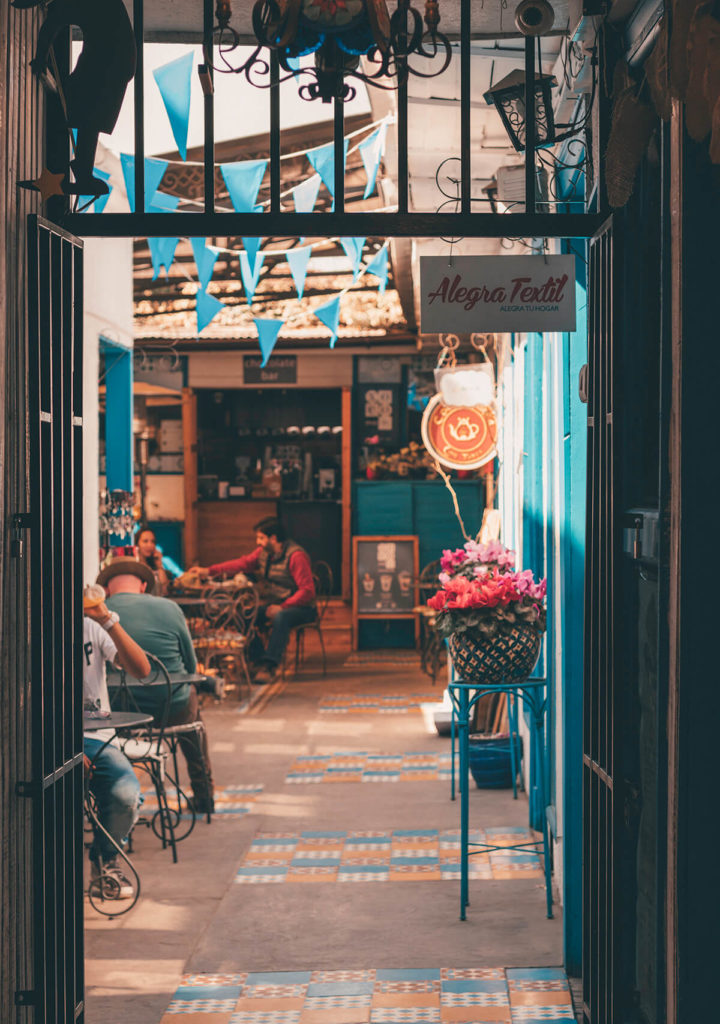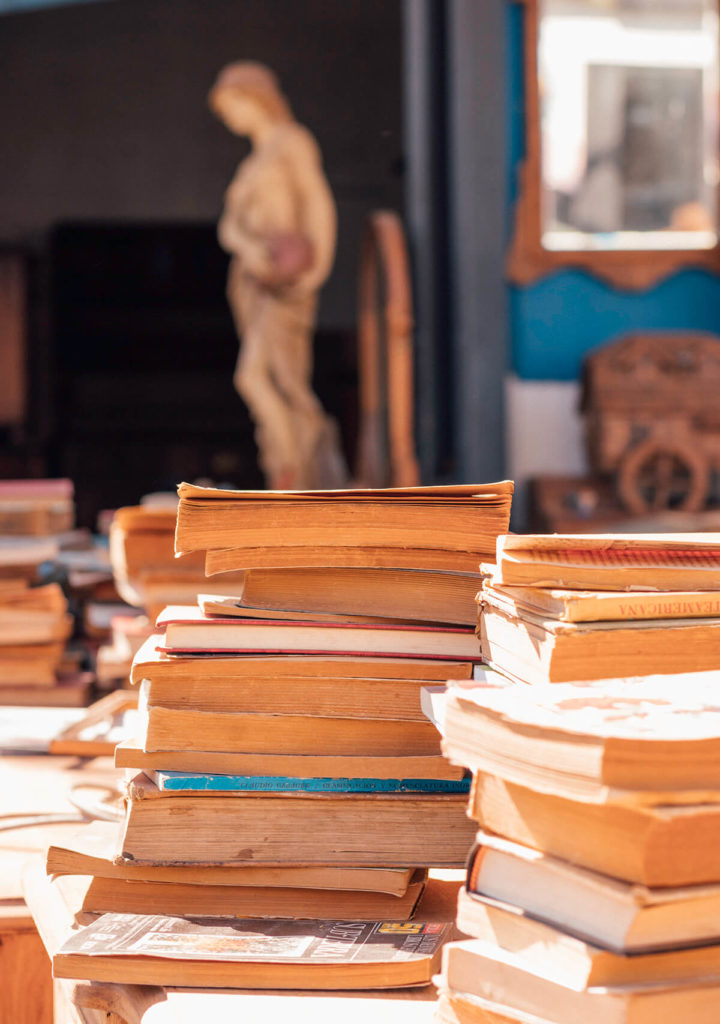 What struck us the most were the people though: trendy AF, tattoo-laden and super chill. I honestly wished I looked half as cool. A sheer contrast with the rest of Santiago's citizens, who seem to be stuck in a time bubble. It's like we got transported to New York's Williamburgh, but minus the charcoal ice creams, man-buns and unicorn lattees (okay so maybe a few man-buns). There are enough unique bistros and design studios based here to guarantee some epic people-watching.

Soak up some local art in Galeria de arte Trece. They support modern Chilean art and organize a different exhibition each month. You can't miss it, the gallery is easily spotted by the colourful mural outside.
Where to shop in Barrio Italia
In a neighborhood known for its craft furniture, any design-lover will eat their heart out. As will any self-respecting hipster: there's craft furniture, craft jewelry, craft ice cream, craft EVERYTHING.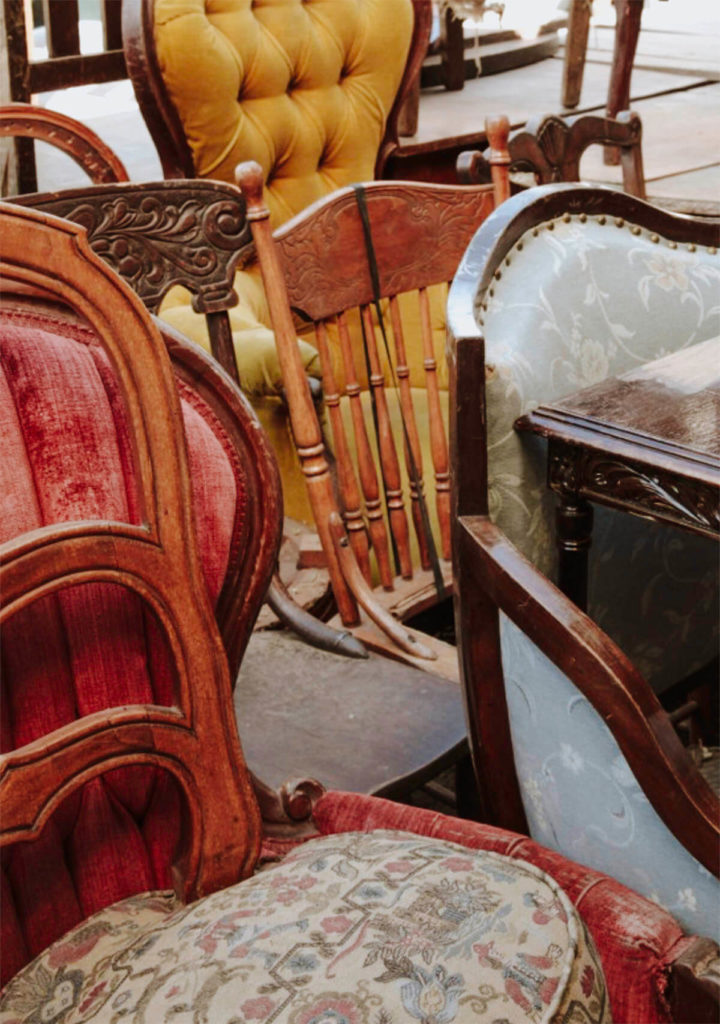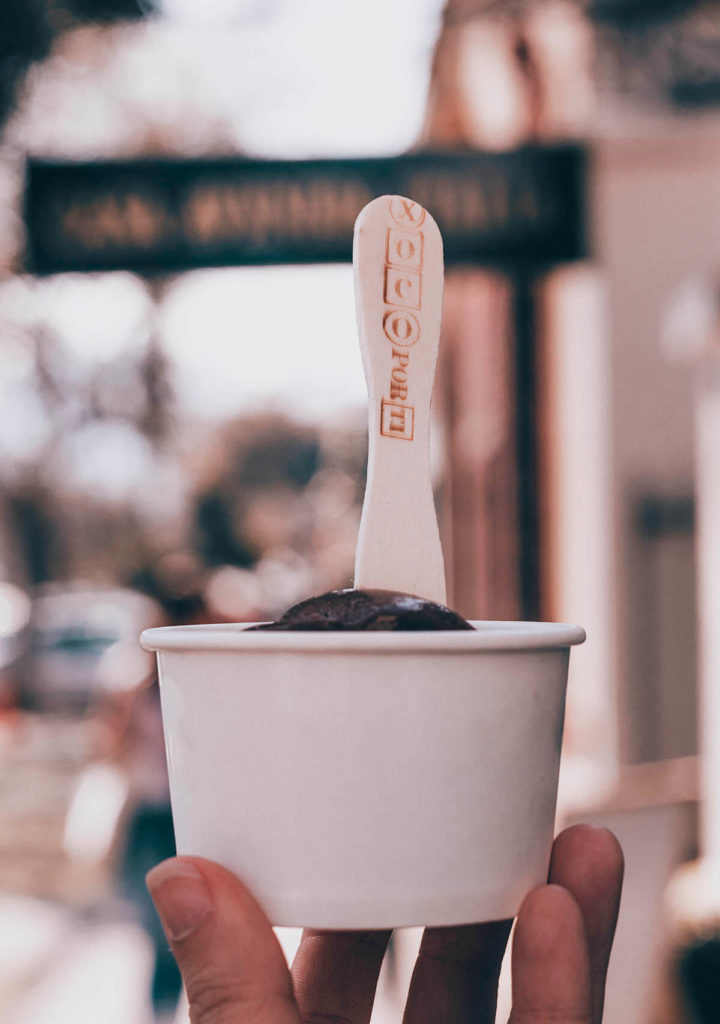 The antiques shops are Barrio Italia's treasure troves though. Sprung up in the 1990s, when this neighbourhood was mainly settled by Italian immigrant craftsmen, these furniture workshops have been filled to the brim with everything from art deco tables and wobbly 1950s stools to antique desks, books and lights.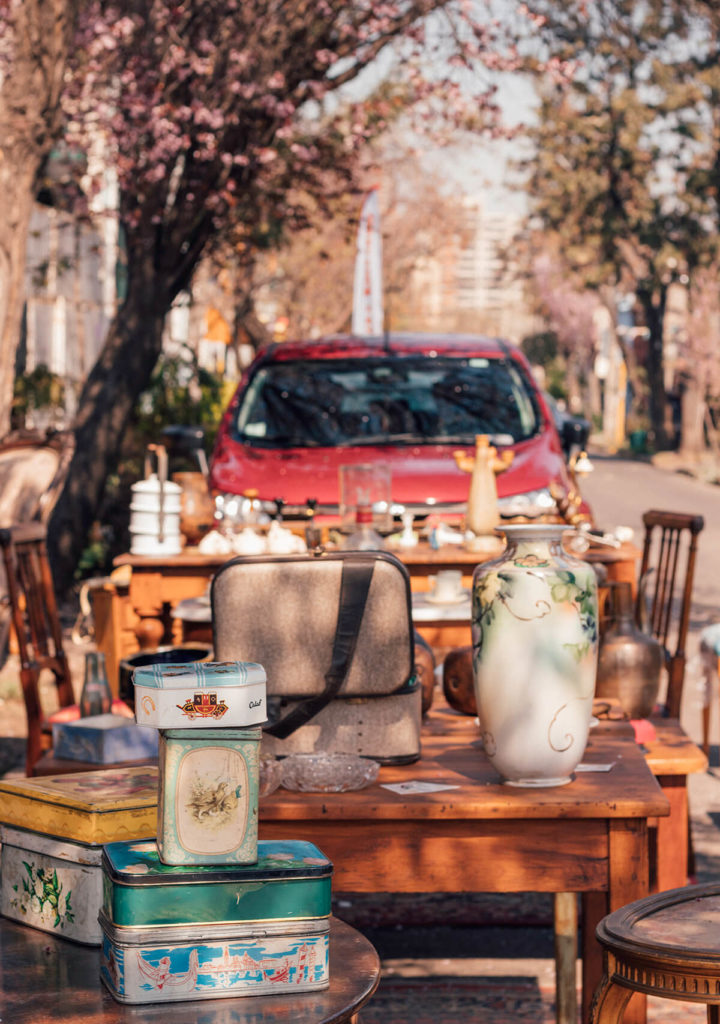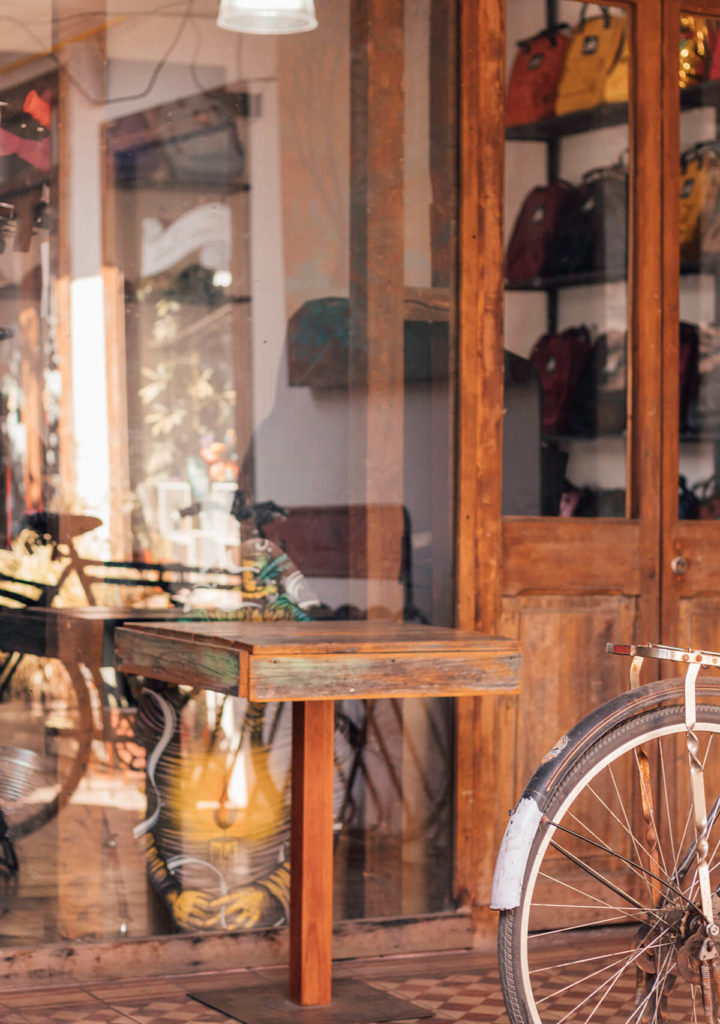 Here are some of our favourite shops: Amoblé brings design up to date with their contemporary pieces. If you're on a furniture hunting mission, Amoblé offers custom made pieces in the most vibrant colours for that South-American vibe. Area Design might just be the most stylish furniture store in Barrio Italia. It's a fantastic place to explore. Though, my heart sank when I realized there was no way I could bring home one of their statement chairs. No suitcase 101 could help me out.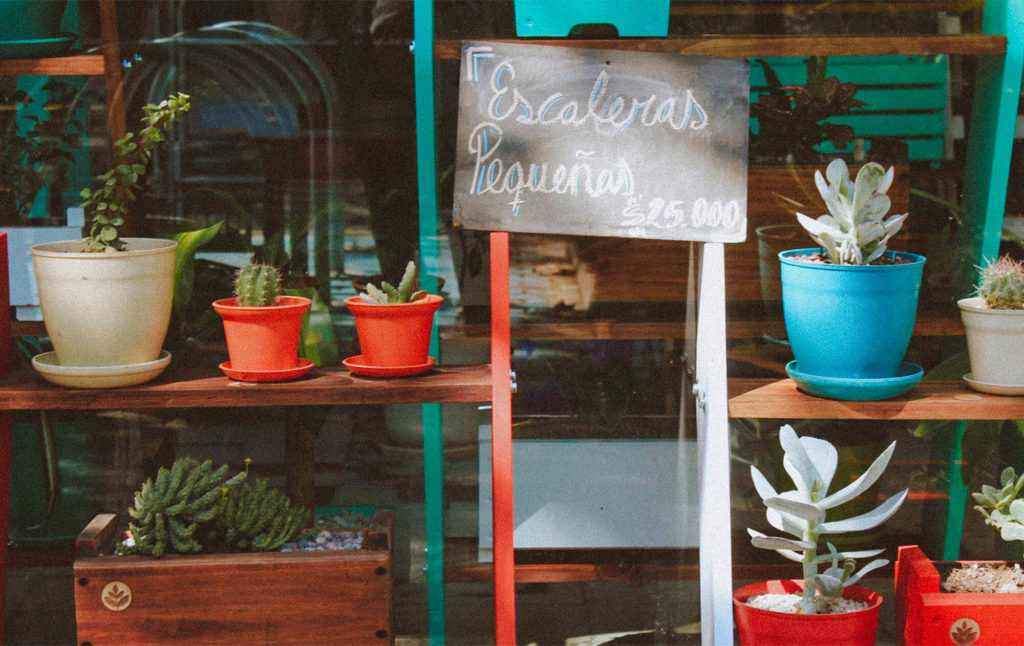 Byrt & Co might be a more luggage-friendly shopping option. Once your eyes adjust to the psychedelic wallpaper, you'll find loads of pretty things like their beautiful glassware. Arte Cultivos boasts an exciting collection of plants lovingly displayed in brightly colourful pots. I never considered myself a plant-lover (they're at much higher risk of slowly dying of dehydration), but who knew a souvenir cactus could be so appealing?
---
---
Where to eat in Barrio Italia
Barrio Italia is where you get your Santiago shopping done - with plenty of opportunities to refuel with a coffee, snack or pisco sour. Though you might not find charcoal ice cream or drink your latte out of an avocado around here (yet), you'll definitely feel the hipster spirit in Barrio Italia's many instagram-worthy restaurants and bars. Food lovers will be spoilt for choice, especially around the Avenida Italia. So come hungry for all of the epic food you'll gorge on!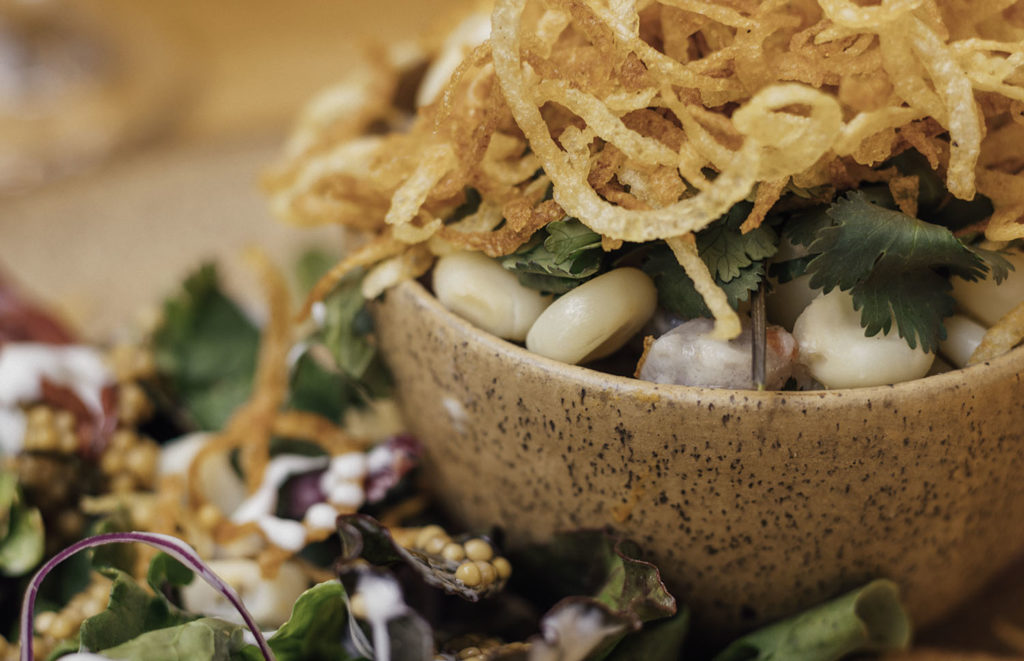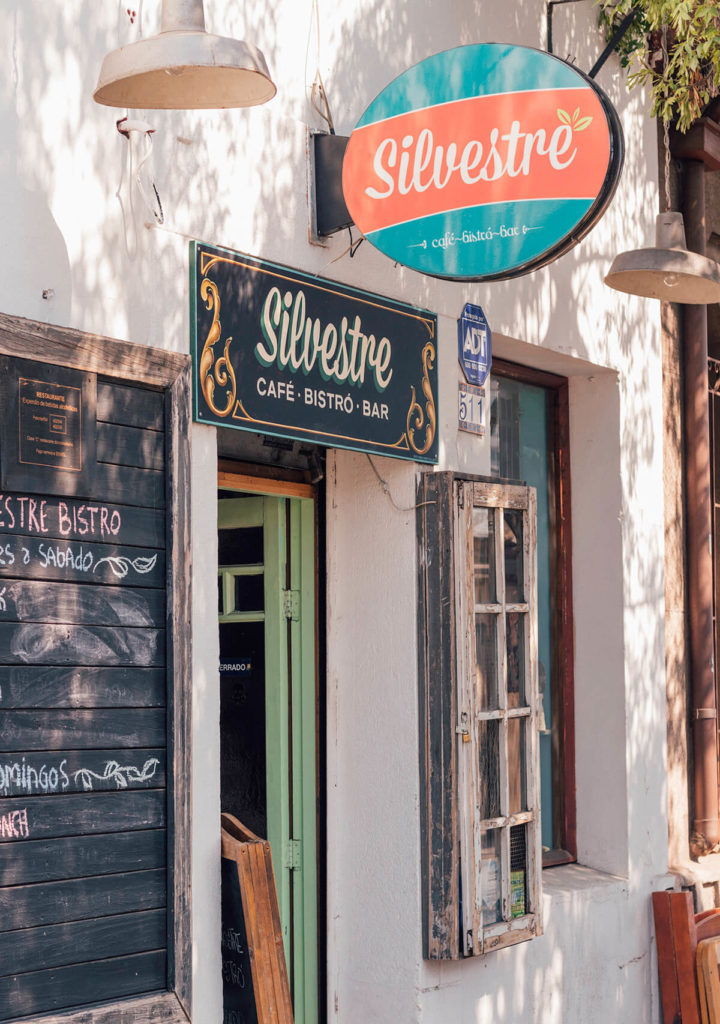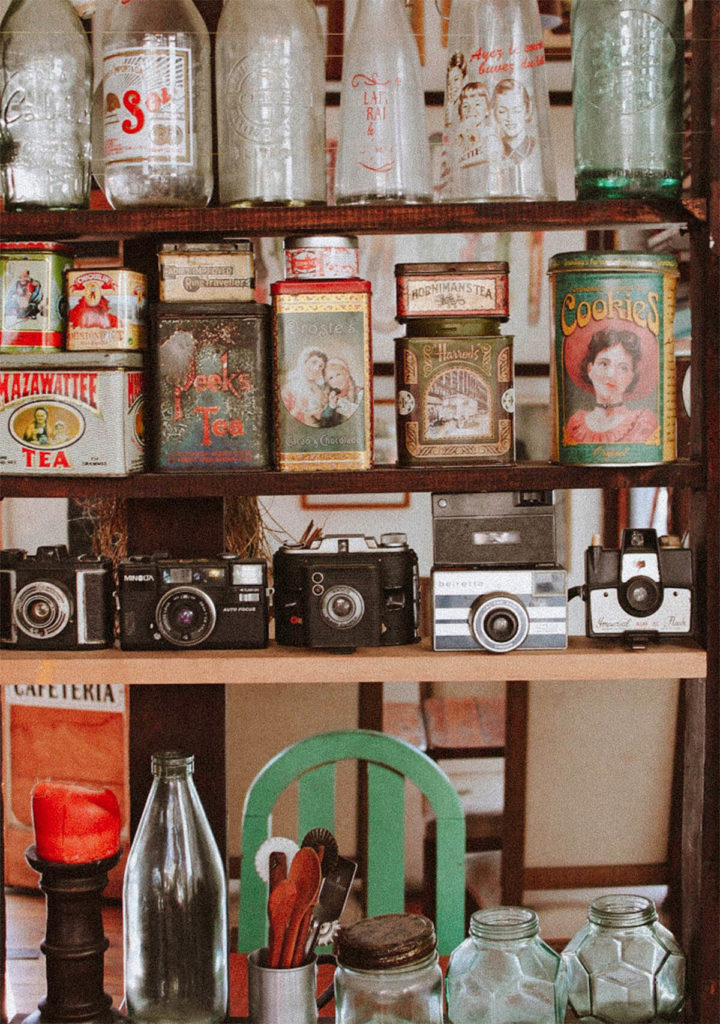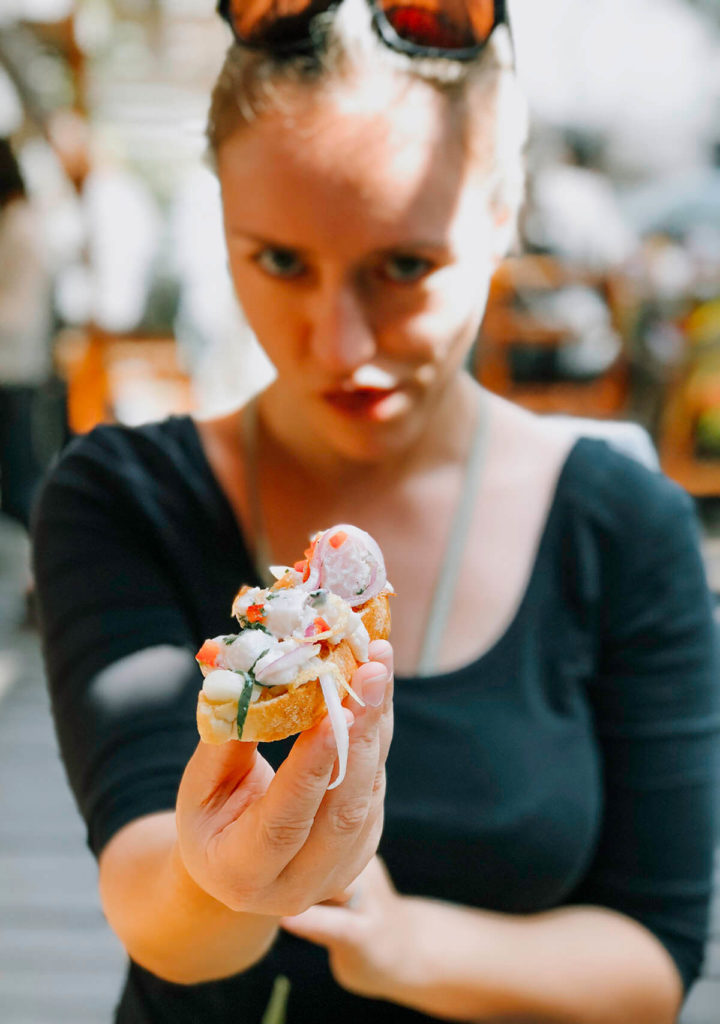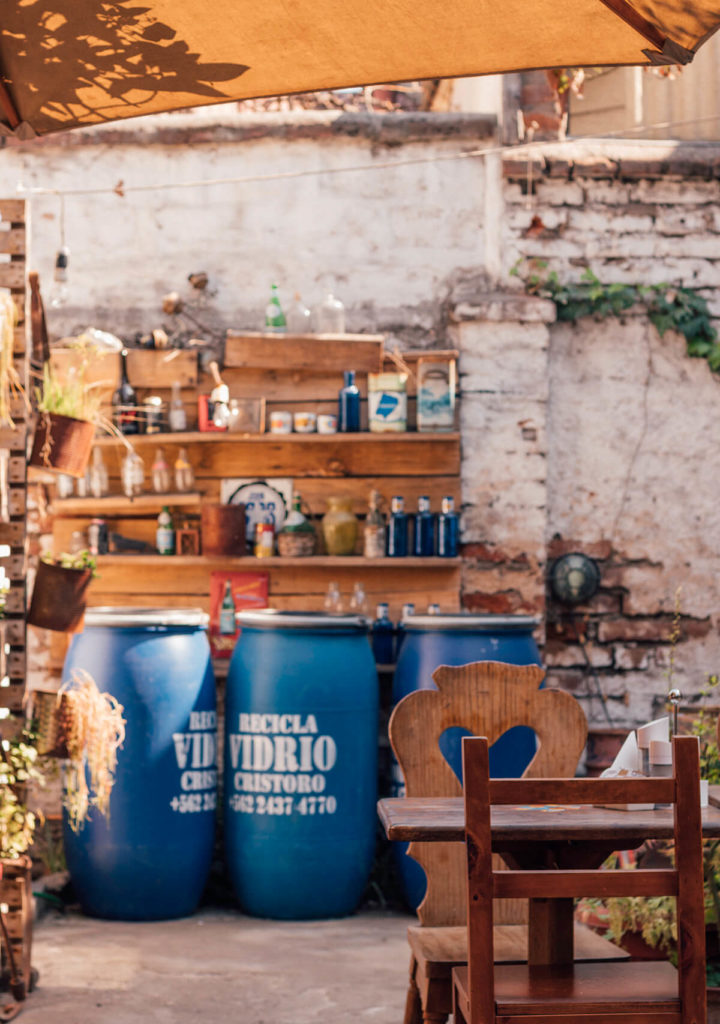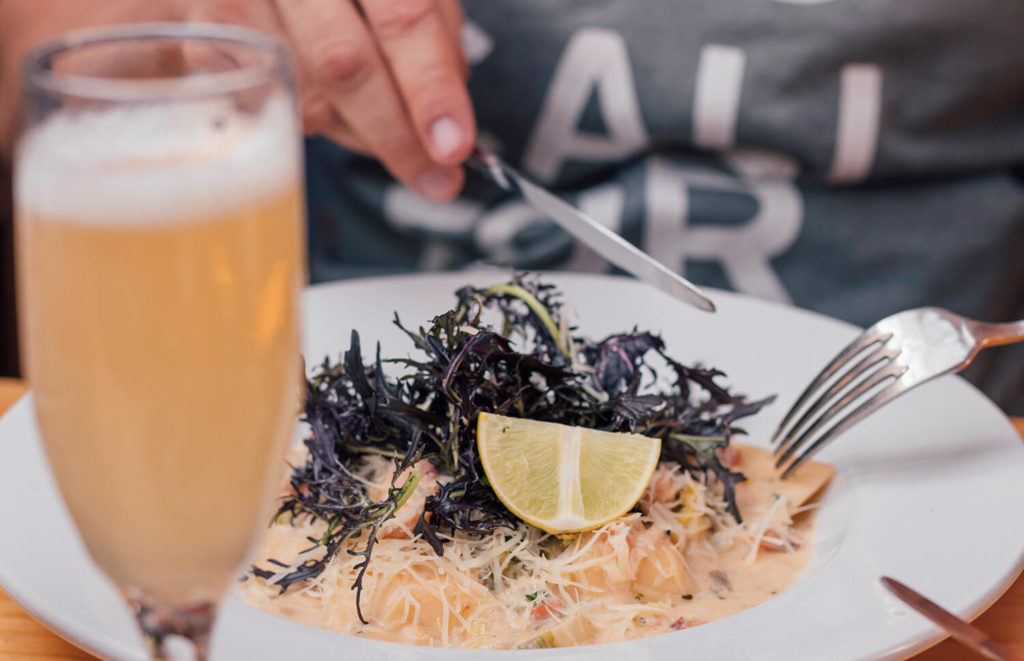 Our absolutely favourite place for lunch is Silvestre Bistro. Their ceviche was the best I ever had and their seafood ravioli is to die for. Top it off with a pisco-sour and you'll have a droolworthy lunch in one of the most beautiful restaurants in the area.
We chilled, we talked, and we enjoyed the neat vibe for an afternoon (or two)... And then we were craving desert! Perfect for cooling down during summer or warming up during winter, Xoco Por Ti has it all. This vegetarian Chilean & French owned bar focuses solely in the preparation of cacao related beverages and ice creams (they use non-dairy milk!): hot chocolate, frappe chocolate and ice cream based on different types of cacao bean from all over the world.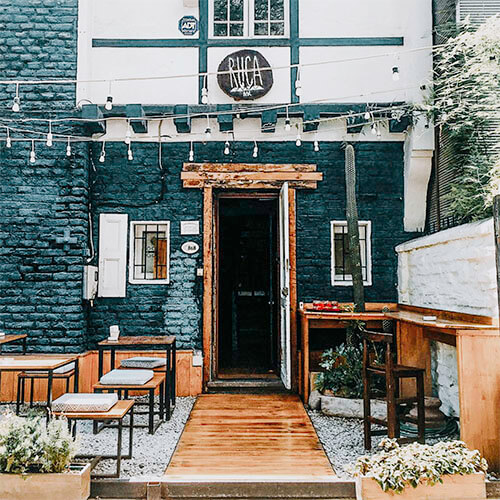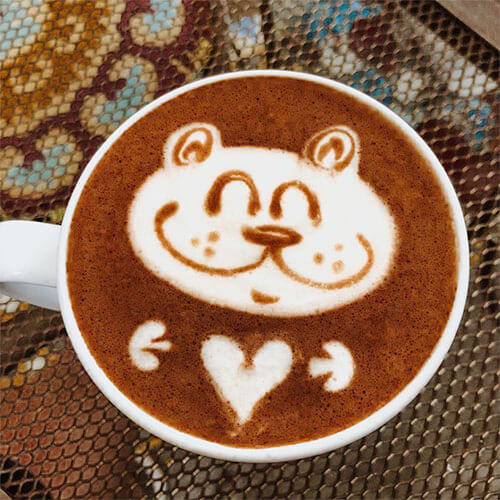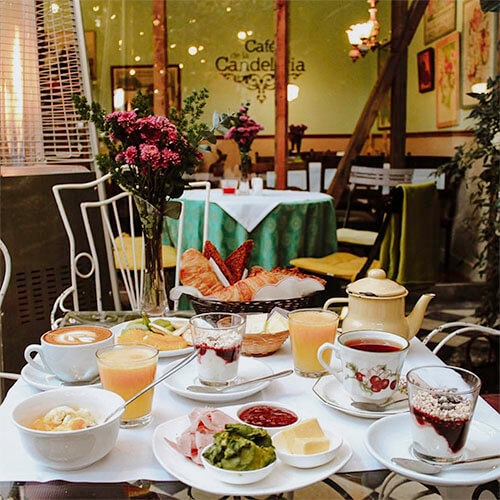 Hipsters take their coffee and their brunch very seriously, and you'll find the best of both at only 2 minutes apart. Xoco Por Ti offers to the best coffee and Cafe De La Candelaria offers the best brunch! Take a seat in this Victorian-themed café that is set upon a black-and-white checkered-tiled courtyard (Alice in Wonderland anyone?). Order a plate of avocado toast and a feast of tropical fruit. We rest our case.
Perfect for a light lunch or diner al fresco on a sultry Santiago summer night. The delicious tapas and cocktail menu of Ruca Bard is guaranteed to swoon you over.
Where to stay in Barrio Italia, Santiago
Santiago is no stranger to gorgeous hotels or apartments and neither is Barrio Italia. In fact, we even wrote a separate article about the 8 unique and affordable accommodations in Santiago. And if you simply want to roll out of bed and pick up a cup of single-origin coffee around the corner or grab an avocado toast for breakfast down the street? Then why not choose to stay in Barrio Italia!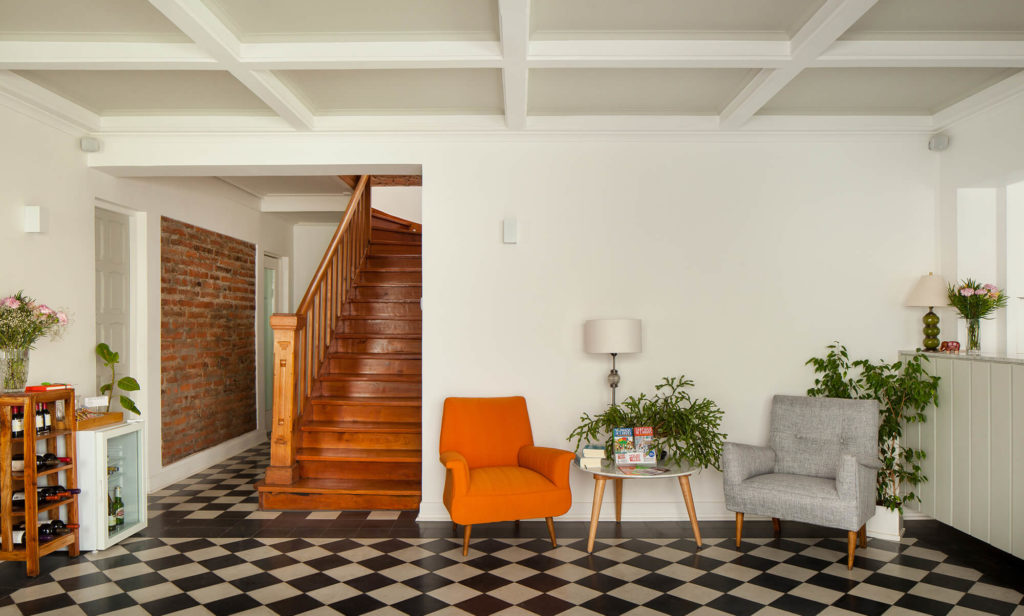 Our top pick when staying in Barrio Italia is CasaSur Charming Hotel, a stylish boutique hotel breathing that hipster vibe. Barrio Italia's atmosphere is present in the hotel's furniture, as if you're walking around in one of the Barrio's furniture shops.
---
LOVE IT? PIN IT!