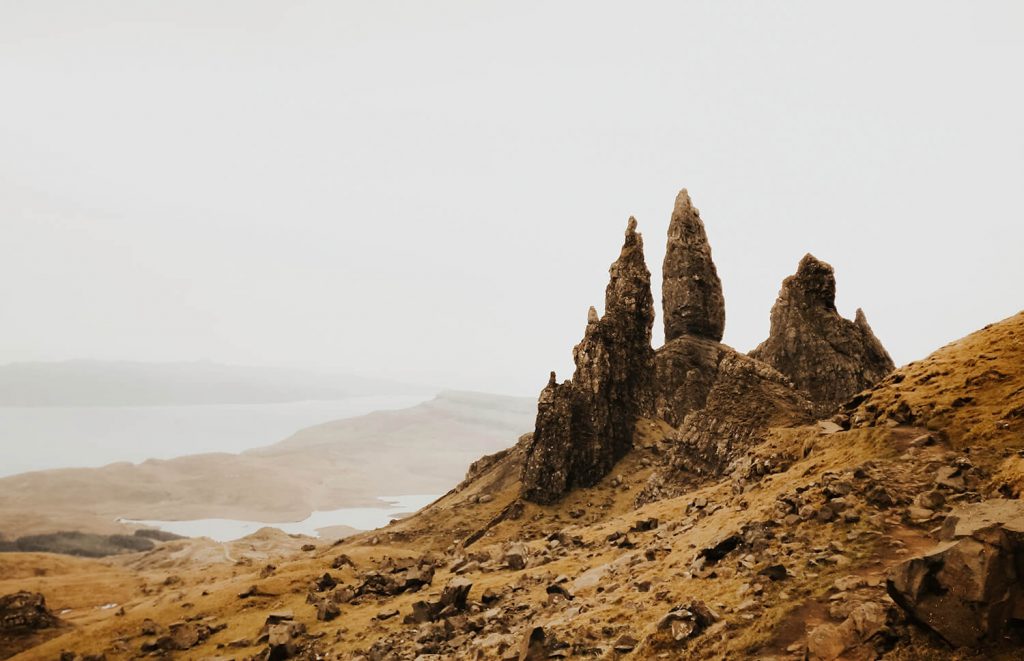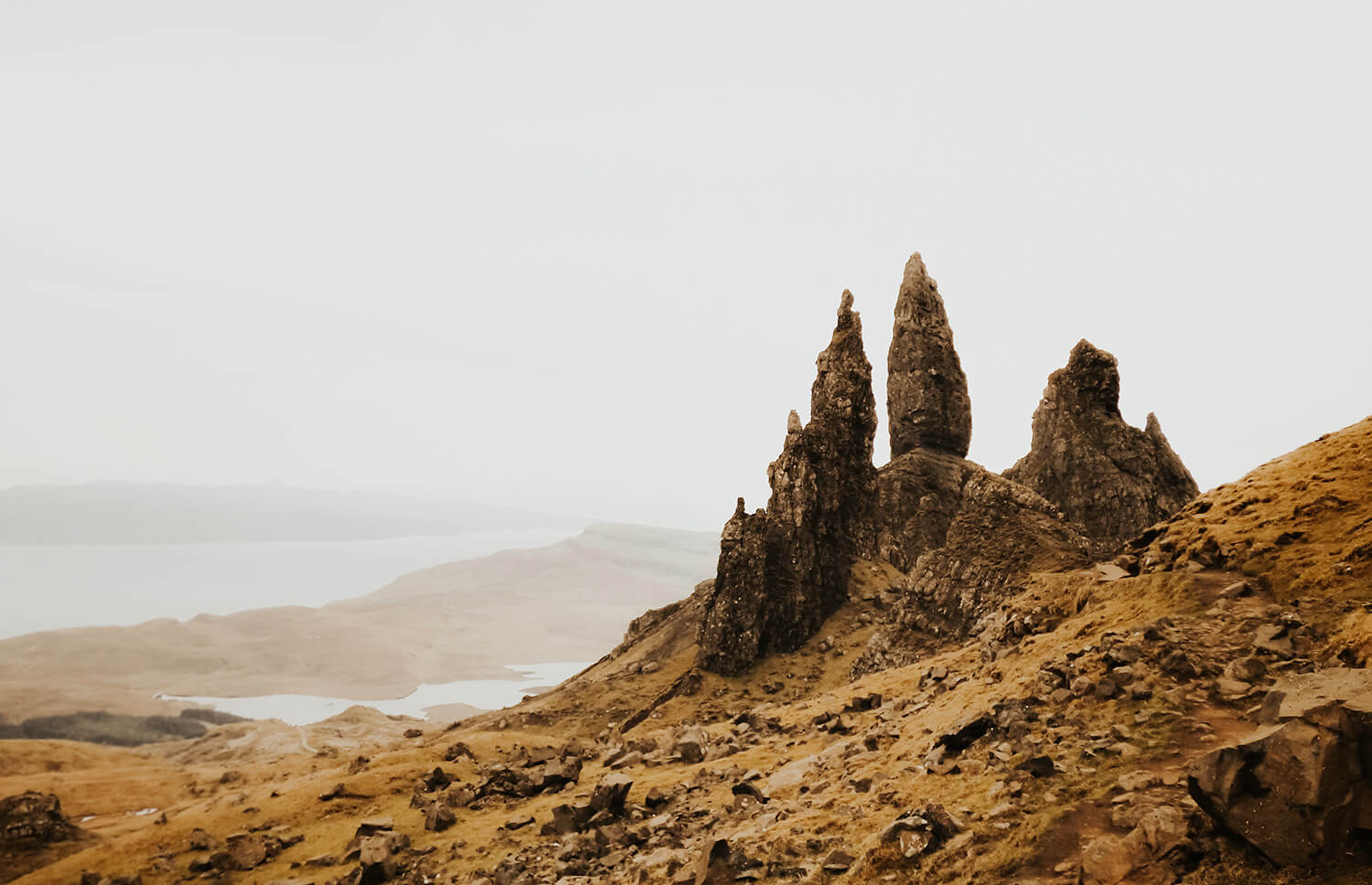 ---
Lush green valleys, rugged peaks, hidden lakes and even white sand beaches – the Isle of Skye has it all! It's difficult not to be enchanted by its otherworldly nature and mythical tales.
All that natural beauty makes it hard to choose though, so we thought we'd share our best things to do on the Isle of Skye that should not be missing on your list!
---
Scotland is one of those places in Europe where we can spend wondrous moments and experience awe-inspiring activities around every corner.
The raw and rugged landscapes of the Isle of Skye, the myths and tales as well as other higher level forces, have this inexplicable pull on us. The misty lochs and jagged cliffs often revisited us in our dreams, luring us back to the scottish isle.
Hiking from peak to peak and loch to loch was one of our favourite pastimes on the Isle of Skye. There's a heap of awesome things to see and do on the Isle of Skye. From epic hikes, seemingly to the edge of the world, to tasting locally produced whisky and spotting highland cows, the Isle of Skye will absolutely blow your mind after every turn.
---
The 10 best things to do on the Isle of Skye + travel guide
---
1. Visit Eilean Donan Castle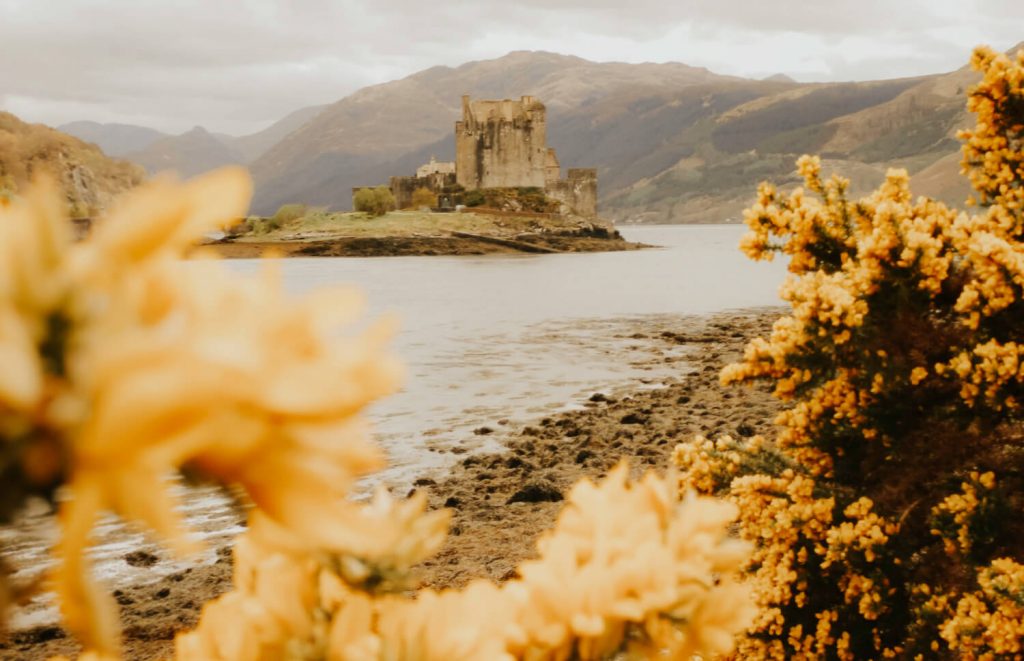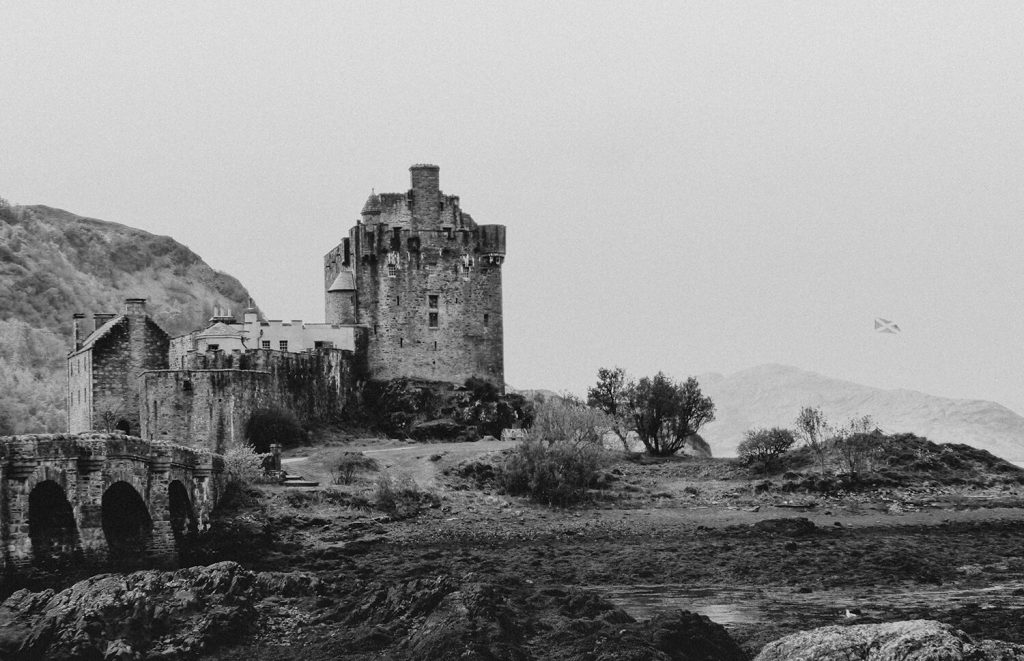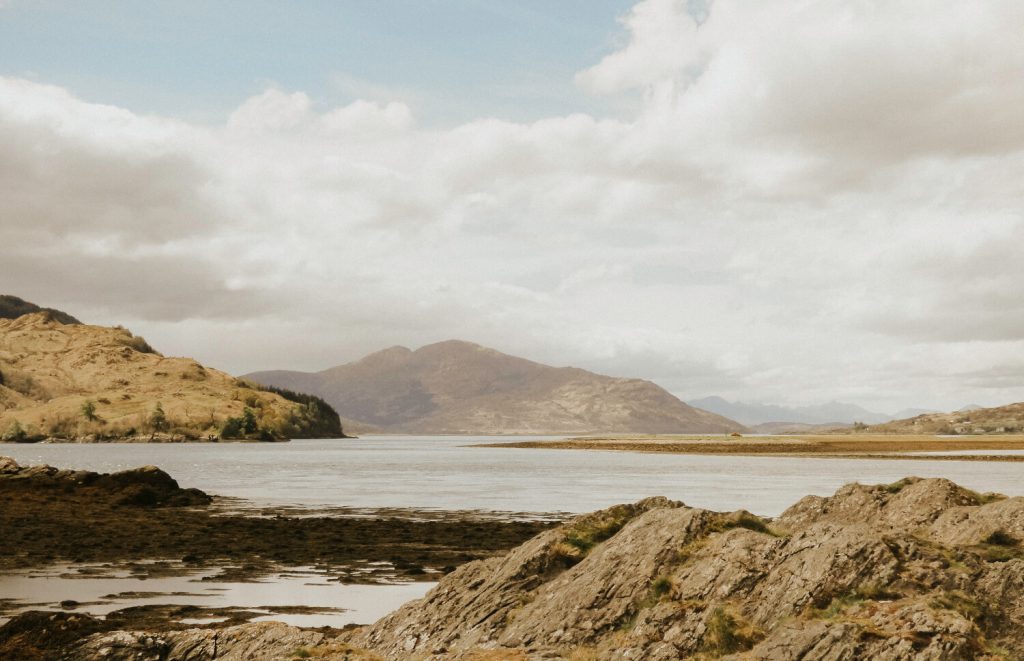 Strictly speaking you're not on the Isle of Skye yet, but Eilean Donan Castle is situated on the main tourist route, only 1 mile from the Isle of Skye Bridge. Eilean Donan is a picturesque castle located on a small tidal island where three sea lochs meet: Loch Duich, Loch Long and Loch Alsh. You could venture inside and take a tour of the castle but her beauty undoubtedly needs to be admired from the outside. The dramatic backdrop of the Cuillin mountains of Isle of Skye makes that the castle wouldn't be out of place in the Scottish myths.
– GOOD TO KNOW –
Where | Dornie by Kyle of Lochalsh, IV40 8DX
How to get to Eilean Donan | To get to Eilean Donan, take the No. 915 bus from Glasgow or the No. 917 bus from Inverness, or drive there by car as part of a road trip.
Cost | An entrance ticket costs £7.50 per person
2. Meet the Old Man of Storr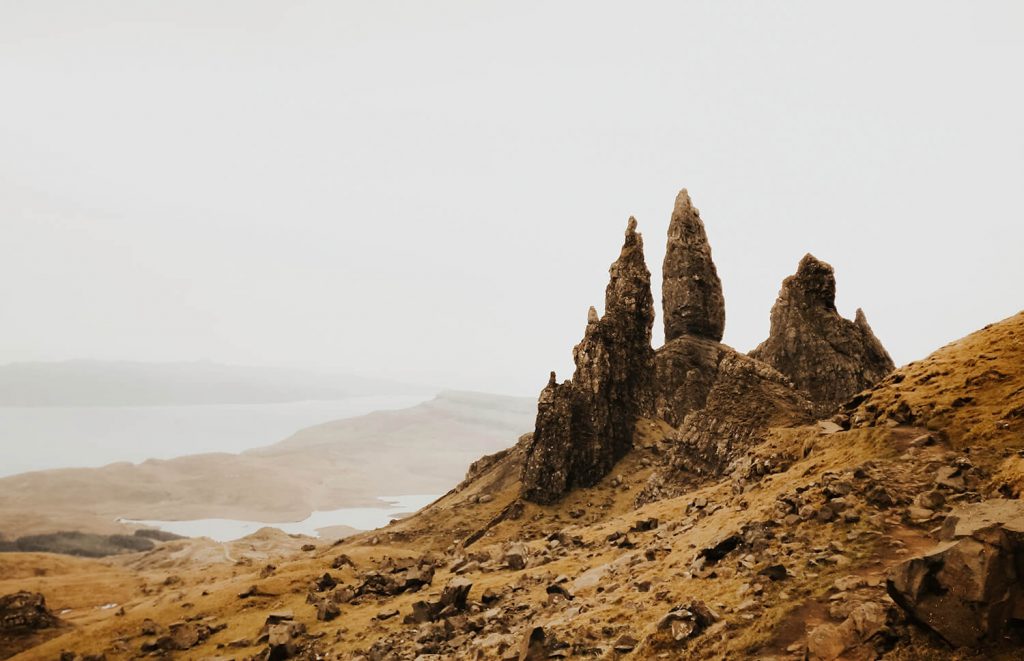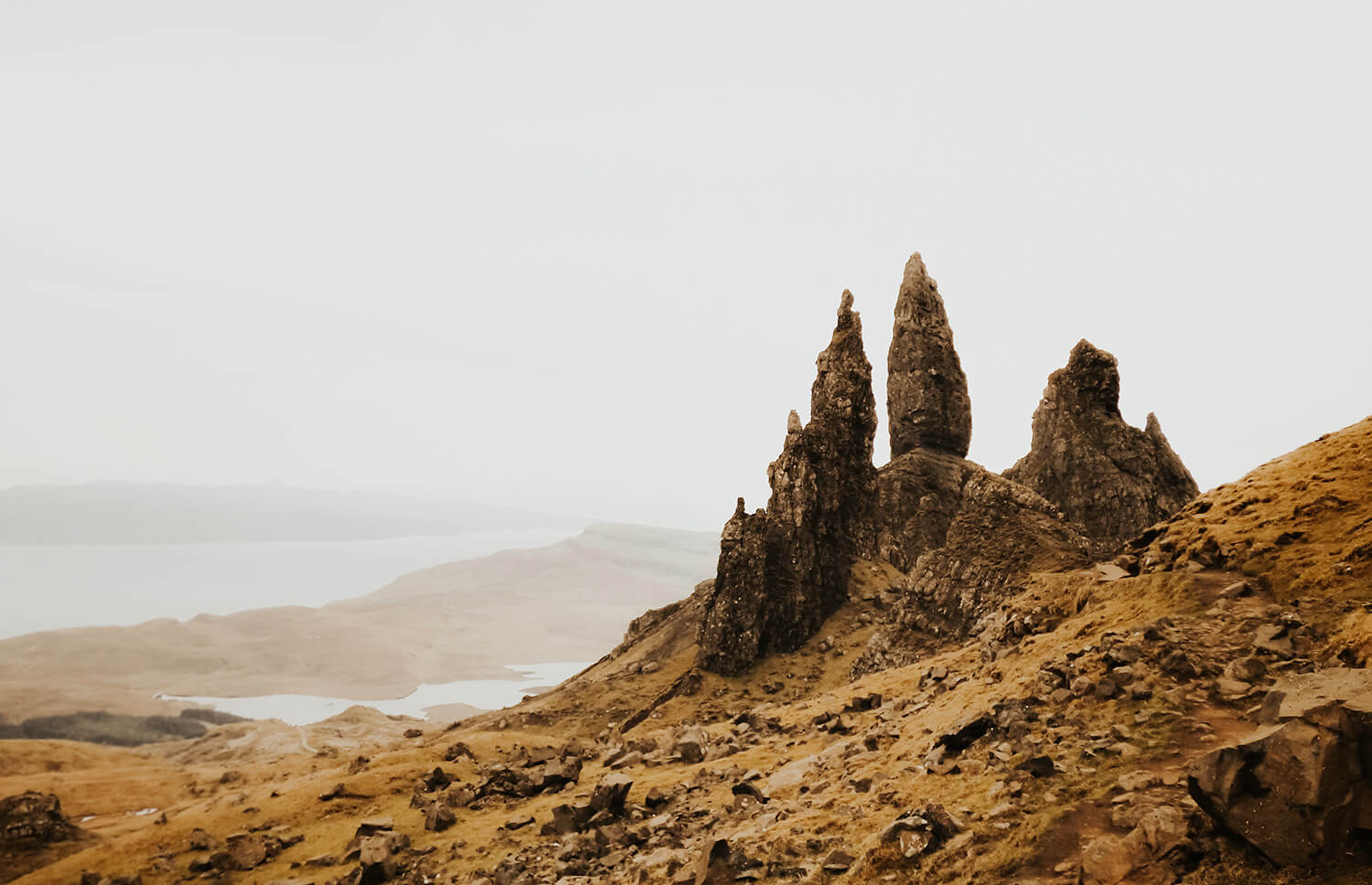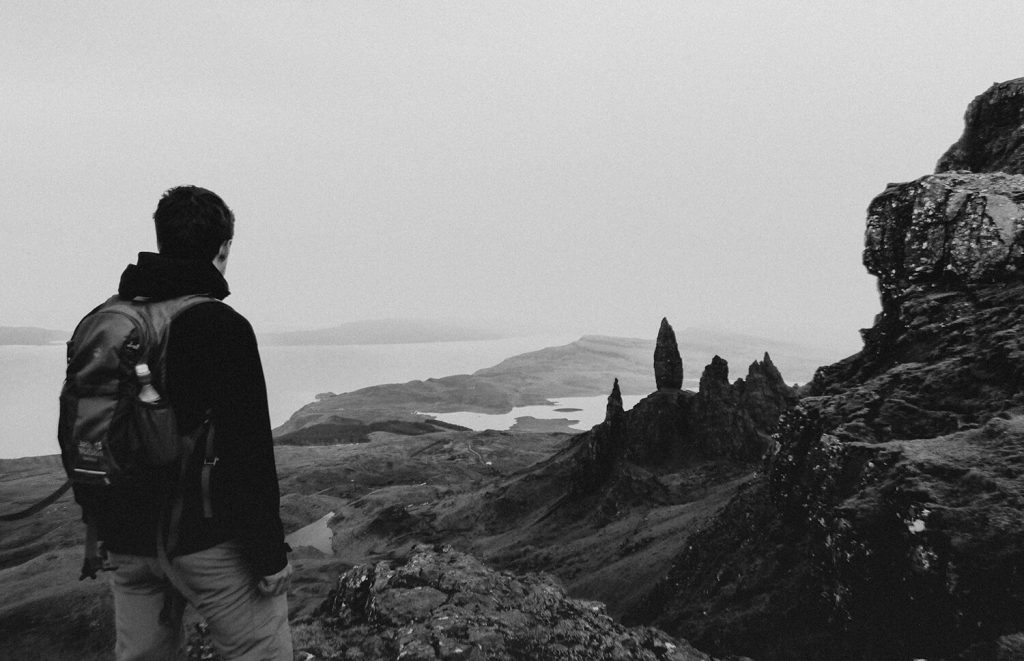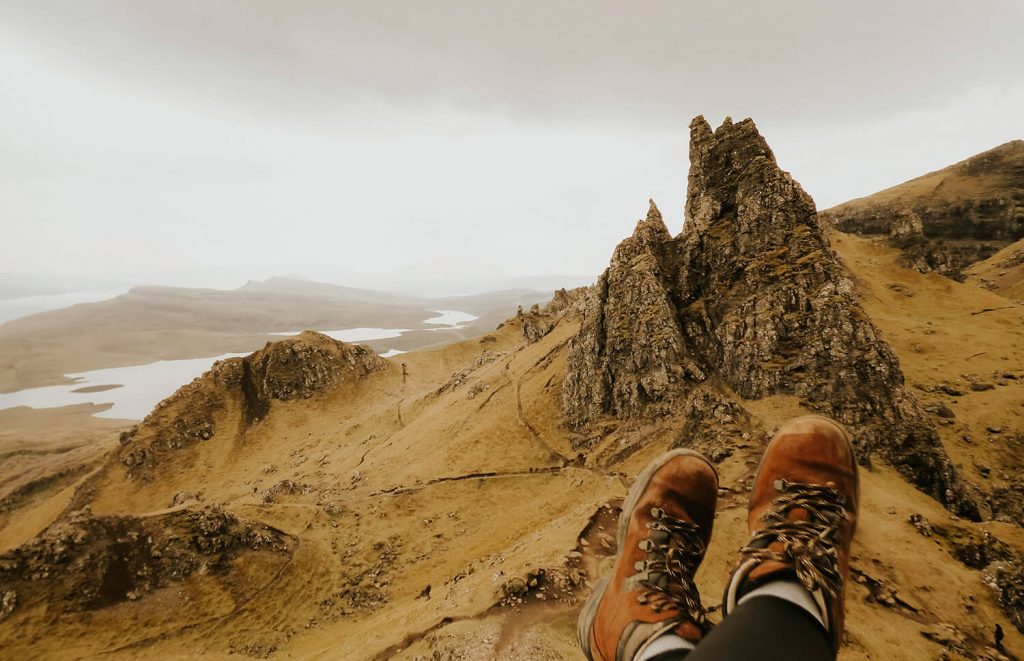 When coming from Portree, you can easily spot the jagged peaks of the Old Man of Storr from afar. The Old Man of Storr has become quite an iconic landmark, it's popularity boosted by popping up everywhere on social media.
There are different ways to hike the Old Man of Storr but you have a brisk climb ahead if you want to make it to the best view points. Check out the weather forecast in advance if you would like to do this hike on a clear day, although those dramatic cloudy skies contribute to the atmosphere of this place. Good weather or not, the roaring wind at the top can make it a bastardly cold experience. It can be quite busy in summer, when busses full of tourists make a stop here.
– GOOD TO KNOW –
Where | Start at the Old Man of Storr car park, opposite Loch Leathan. You'll find it right by the main road about 6.8miles from Portree.It will take about 10 minutes to drive.
How far | 4,5 KM (2.75 miles) – 1,5h to 2h
How to get there| Get there by car or take bus No 57 from Portree and get off at the Old Man of Storr car park.
3. Hike the otherworldly Quiraing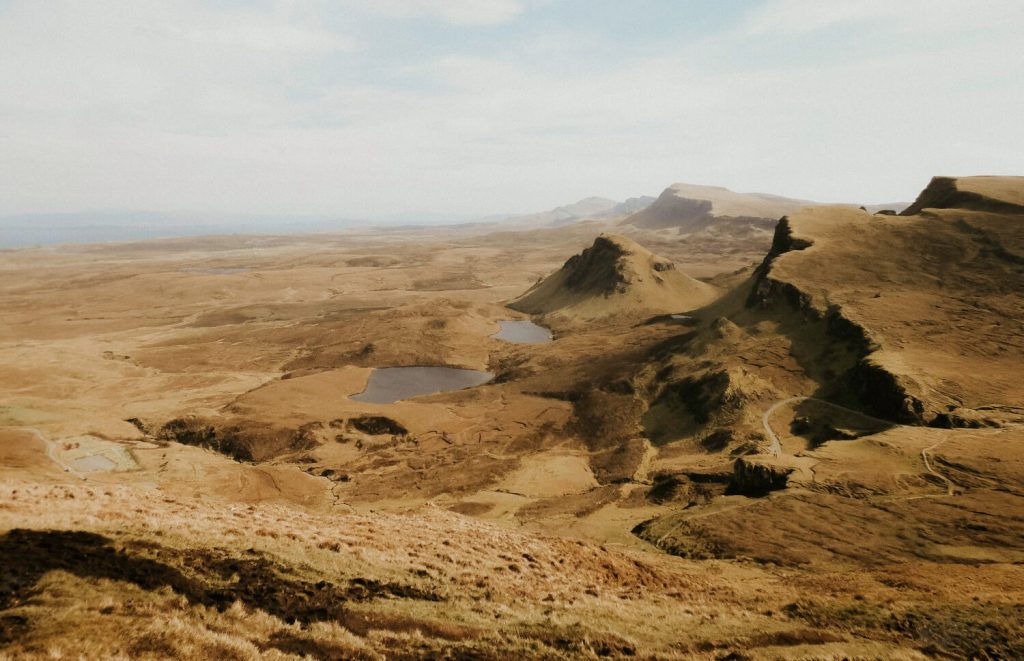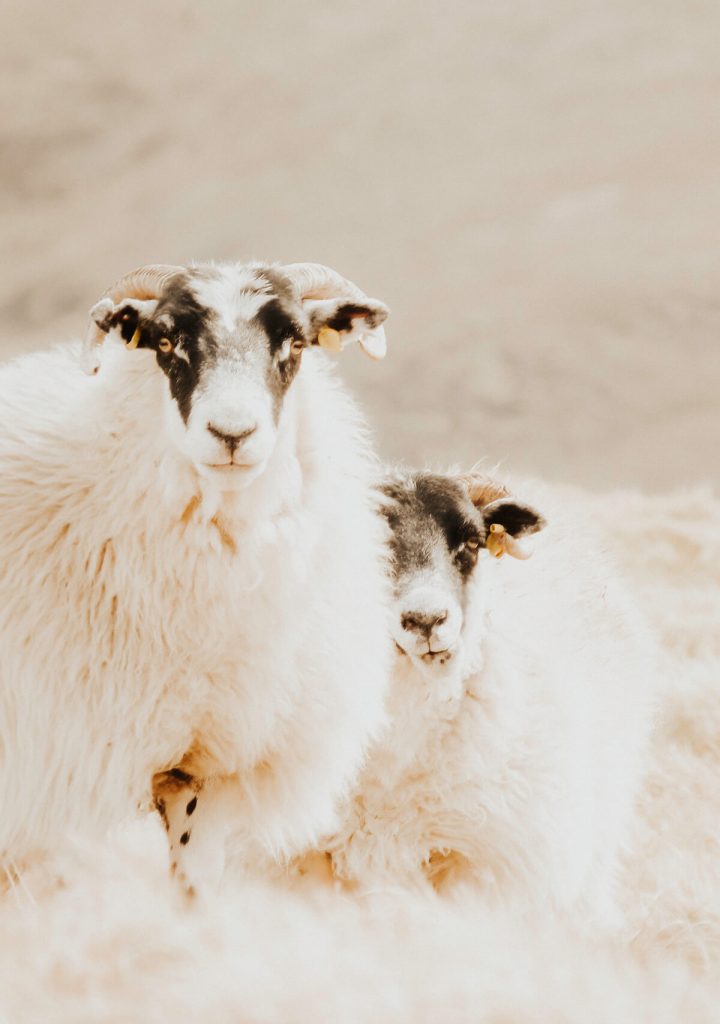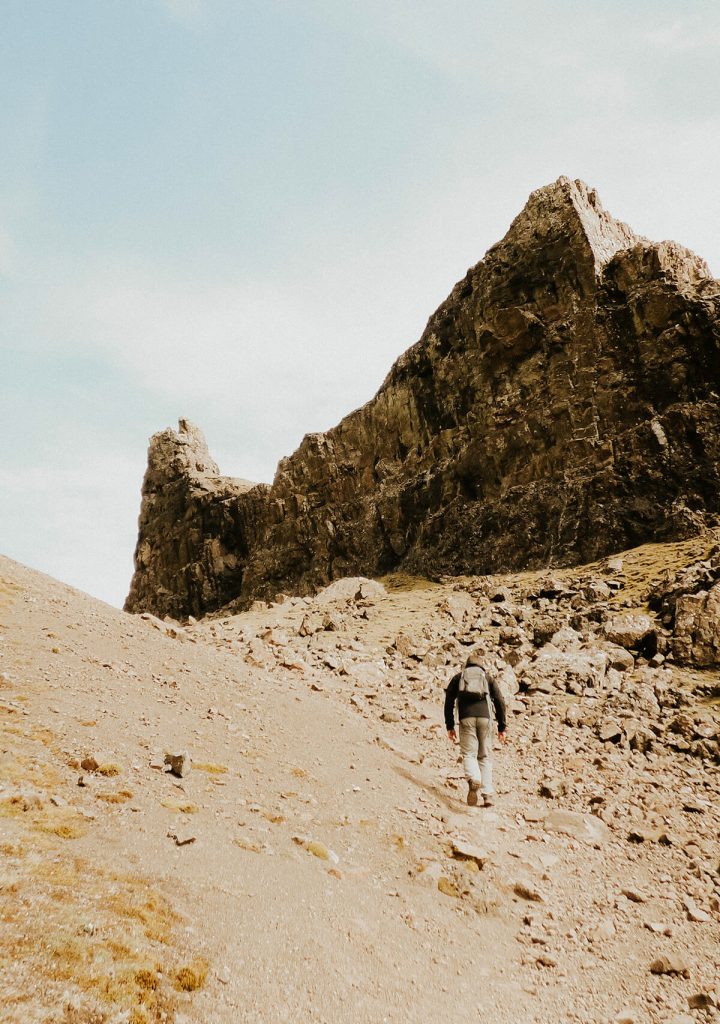 How to do justice to the Quiraing? It is awesome. It is supernatural. It is simply otherworldly.
It's like you leave earth and get transported to a galaxy far away, judging the unreal and threatening landscape. Only thing reminiscent of our beloved home planet are the numerous sheep that keep you company during this hike. If you are fit enough to scramble up and down the steep slopes to the summit above the Quiraing itself, you will be rewarded with the most amazing views of the Outer Hebrides and the Scottish mainland. To visit Skye without experiencing the Quiraing seems just unthinkable!
If anything should be on your Scotland bucket list, this is it. One of the absolute best things to do on the Isle of Skye!
– GOOD TO KNOW –
Where | Parking at summit of the minor road between Staffin and Uig (no public transport to trail head)
How far | 6,5 KM (4 miles) – 3h to 4h
How steep | 375m ascent through high grass.
4. Talisker Distillery
The
Talisker Distillery
is the only whisky distillery on the Isle of Skye. On a rainy day this is the perfect activity: take a tour, taste some whisky, and bring some home as a souvenir!
5. Spot fairies at the Fairy Glen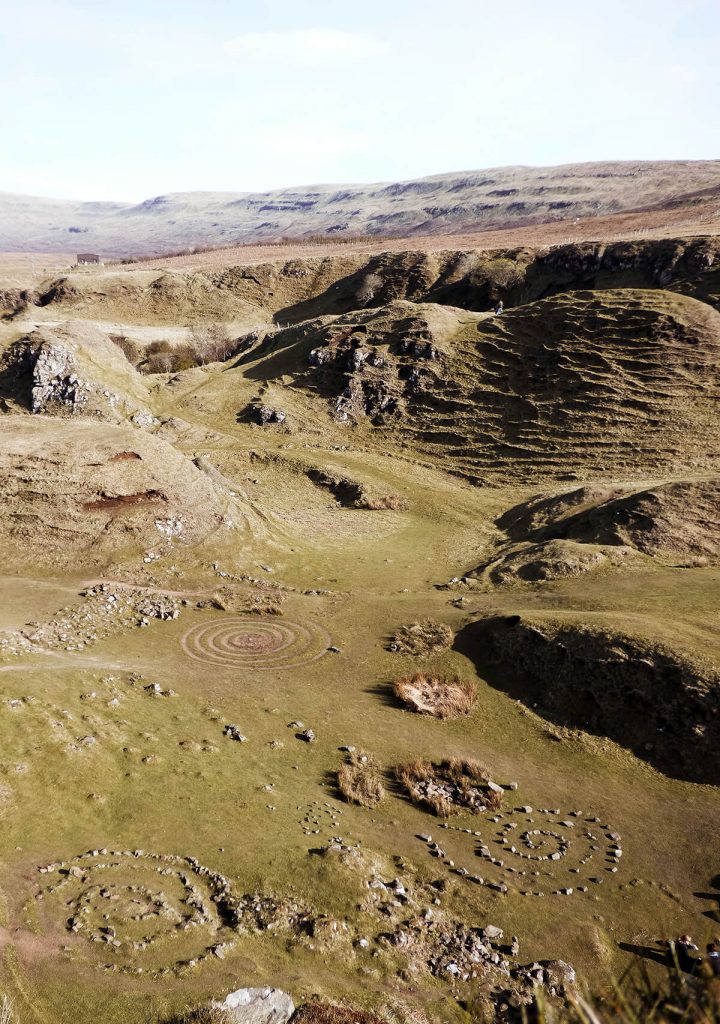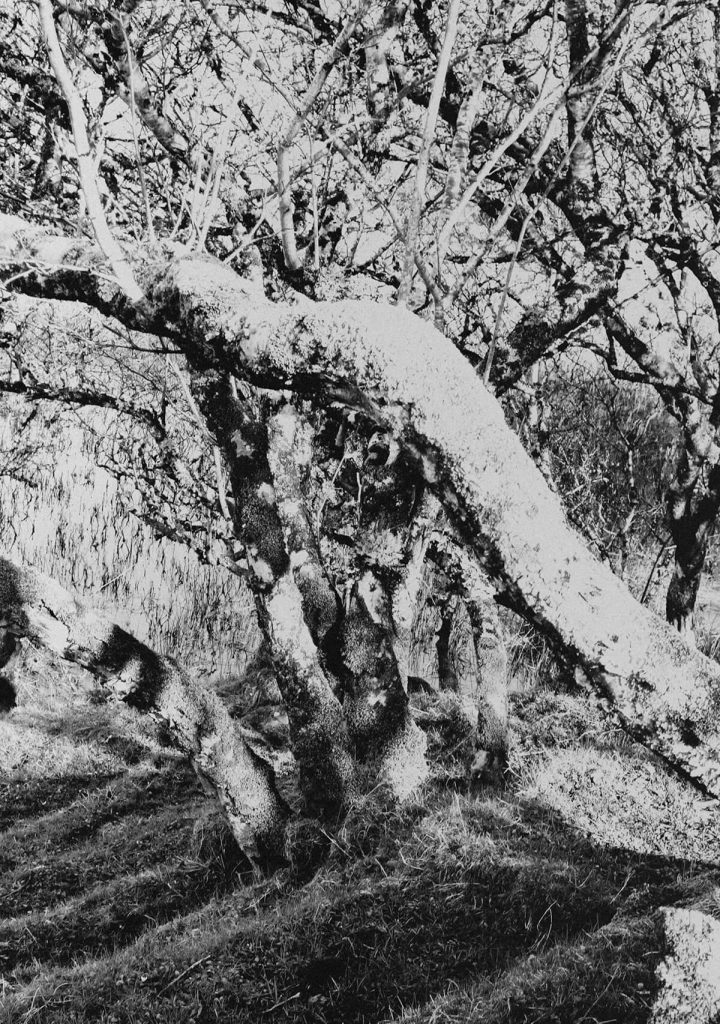 Hidden from Isle of Skye's main road and still not quite overrun by tourists, one can find the secluded but oh so gorgeous Fairy Glen (a miniature Quiraing-like landslip). There isn't really a defined walking trail through the area which makes it that much more fun to simply go out and explore! The simple fact that the location and landscape is so unusual, has attributed to the nickname Fairy Glen.
– GOOD TO KNOW –
Where | From Portree, take A87 north towards Uig. Just before the Uig Hotel, turn right onto the small single track road. There will be a road sign here to Sheader and Balnaknock. Follow this road for 1.5 miles (2.4 km). Park at the small turnoffs.
How long | allow about 1h to explore the area
When to go | parking is scarce so try to be there around 8:30 am
Tip | take your rubbish back with you and leave the rocks as it is – do not build cairns
6. Kilt Rock and Mealt Falls
Just a few kilometers from the Quiraing is Kilt Rock. Simply park in the car park on A855 and walk out to the viewpoint. In one direction you will see Kilt Rock and Mealt Falls. For spectacular views with very little effort, this stop is definitaly worth it. This might possibly be one of the easiest 'best things to do' on the Isle of Skye.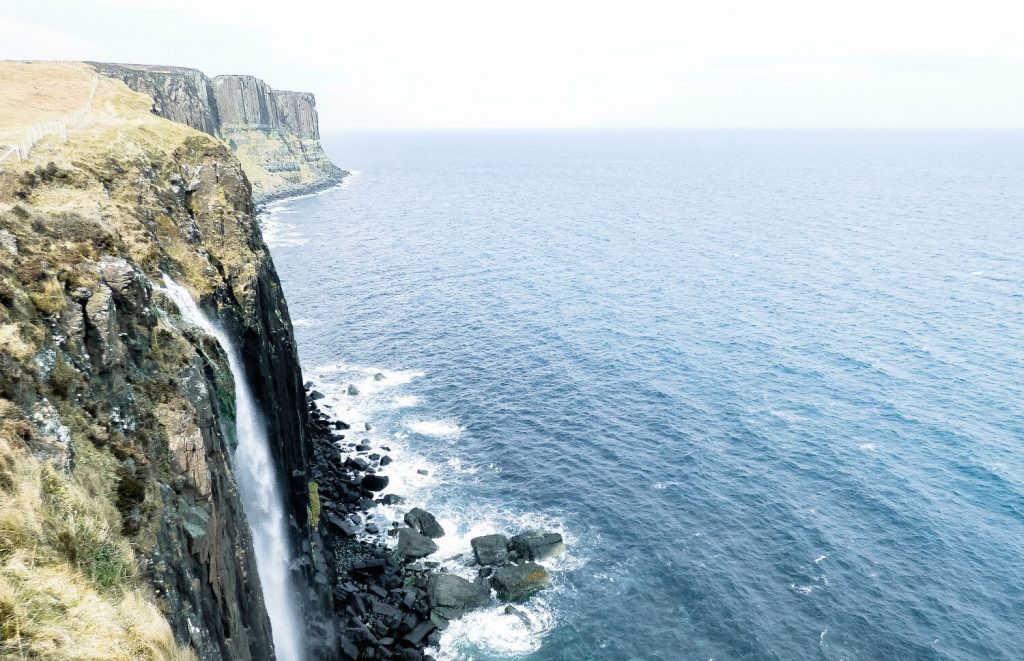 7. Dunvegan Castle
Visit the only castle on the Isle of Skye:
Dunvegan Castle
. We missed visiting this castle as the weather on the Isle of Skye was just too good to spend time indoors. If you enjoy touring castles, this looks like a good one though!
8. Chase waterfalls at the Fairy Pools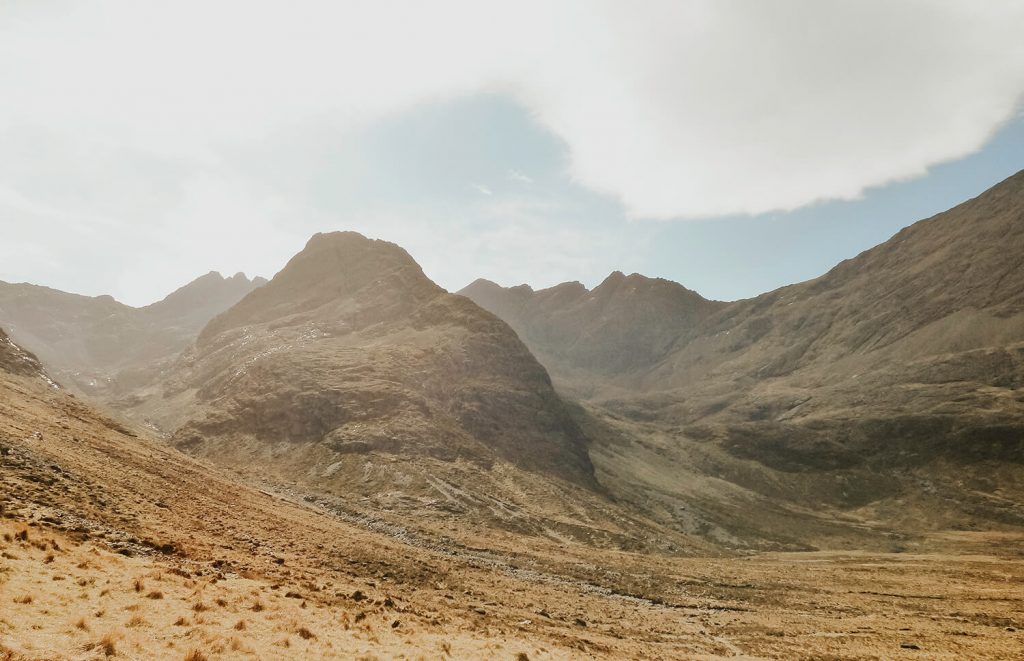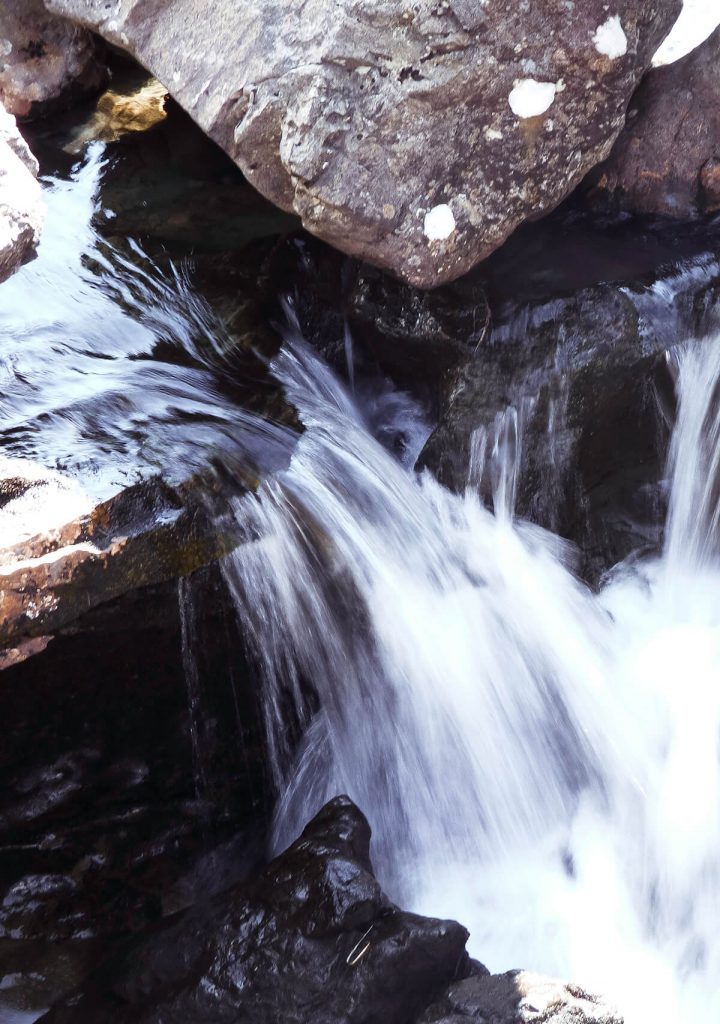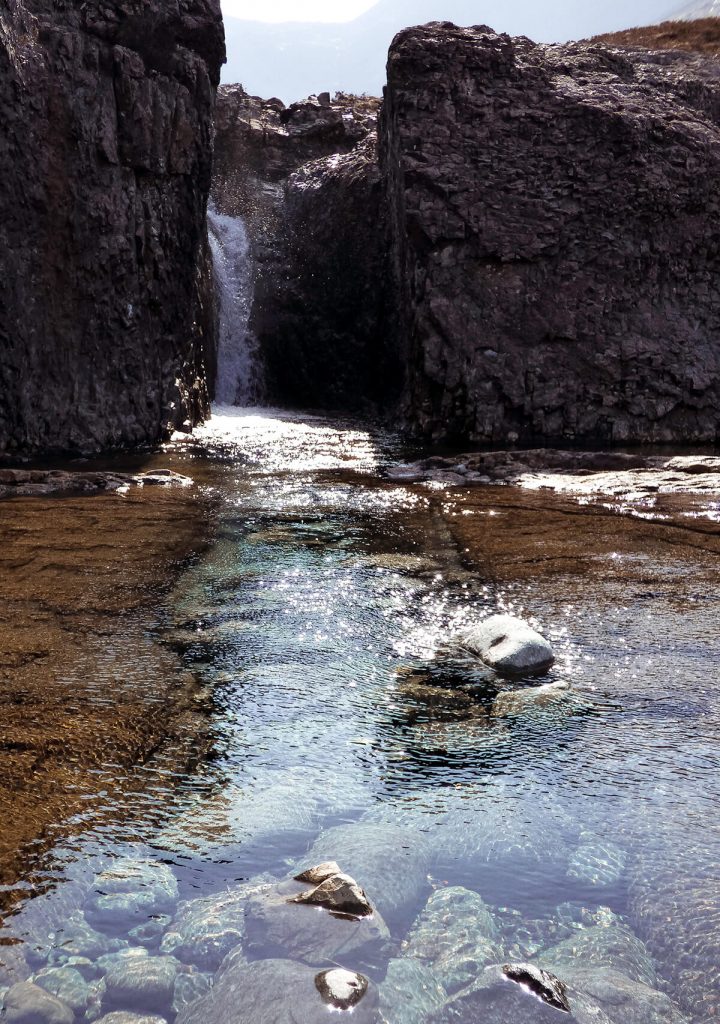 Much of Scotland's history has been handed down from generation to generation by the means of tales and legends. Though most of the tales shed light on Scotland's blood-shed past, they also tell stories about fairies and the enchanted waters of the mystical Isle of Skye. If I were a fairy, I wouldn't mind residing here amidst the crystal clear, aqua blue waters of the famous Fairy Pools.
– GOOD TO KNOW –
Where | The trail starts at the Fairy Pools car park (ample parking space)
How far| 8KM (5 miles) – 2.5h to 3.5h
Tip | the path can become muddy and buggy so bring appropriate footwear
9. Enjoy the view at Neist Point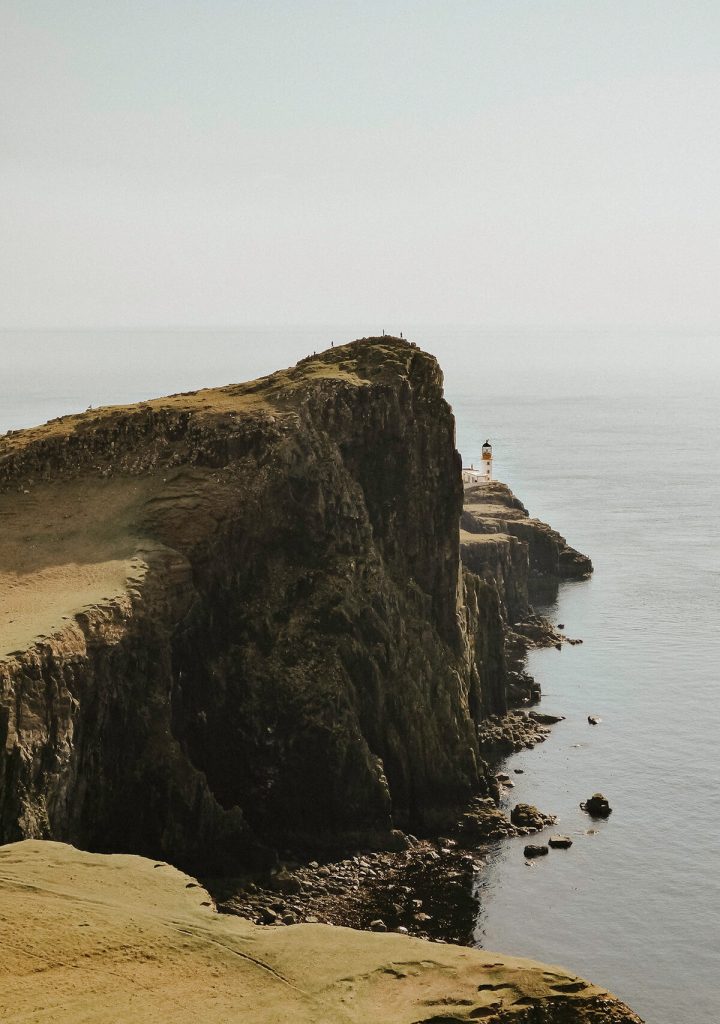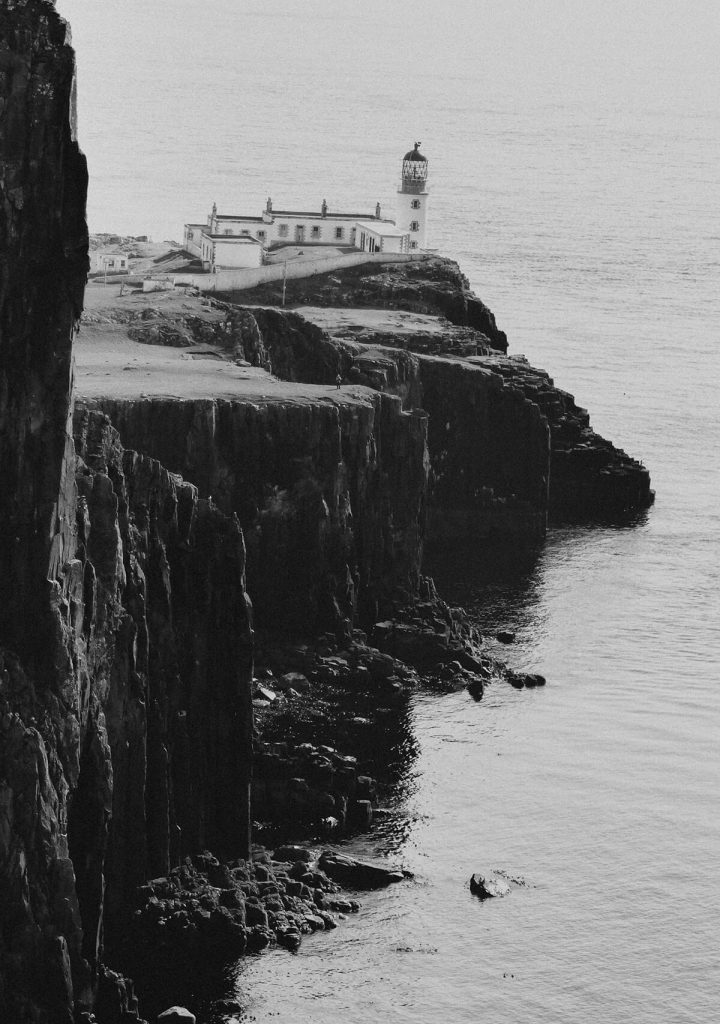 If you're looking for a romantic viewpoint to catch the sunset, Neist Point, one of Scotland's most famous lighthouses, should be at the top of your list! You can choose to walk down a set of stairs towards the lighthouse itself and walk past gorgeous sand beaches (in Scotland?!), crumbling brick walls that serve as a reminder of ancient clans and befriend the cutest sheep, or you could go straight to the famous viewpoint on the right side of the parking lot.
– GOOD TO KNOW –
Where | The carpark is located at very end of the single track road 31 miles from Portree and will take about 1 hour to drive. (no public transport)
Tip | This walk is not suitable in windy conditions or if it's misty (low visibility) because of it's closeness to the cliffs.
10. Gain eternal beauty at the Sligachan Bridge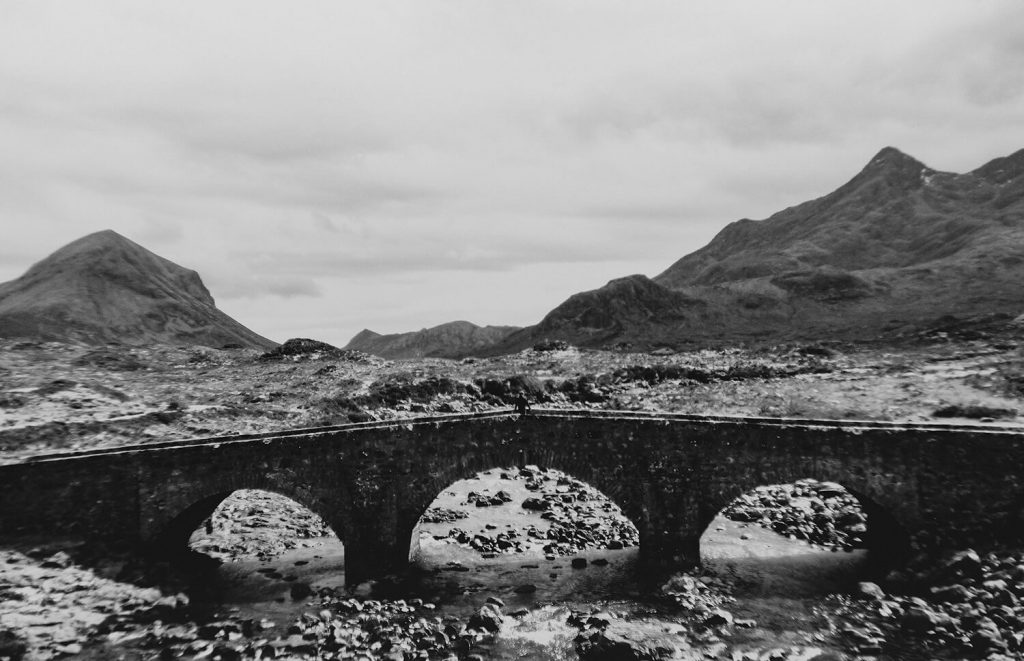 In the small town of Sligachan, the old Sligachan bridge stands proudly before the striking Black Cuillin Mountains. But what's even more magical are the enchanted waters below! Legend has it that eternal beauty can be obtained if you dip your face in the river water by the Sligachan Bridge.
In Belgium there is an old proverb which says that one has to suffer to be beautiful. This appears to be no different in Scotland. You do not simply wash your face in order to become the fairest of them all, you follow a precise set of steps in order to be successful.
First, you get on your hands and knees at the water's edge and fully submerge your face for seven seconds. Don't forget, you're in Scotland so the water temperatures can range from the Scottish temperature scale from cold, bastardly cold to freezing! Secondly, you cannot wipe the water off. You must allow your face to dry naturally! Finally, you can put your creams and lotions to the side, you now have eternal beauty!
– GOOD TO KNOW –
Where | Park near the Sligachan Hotel
---
Map of the best things to do on the Isle of Skye
---
Getting to the Isle of Skye
There aren't many options to get to the Ilse of Skye; your best bet is by car or bus. The route to the Isle of Skye is long but very scenic so we basically just made some interesting stops along the way to break up the long drive.
The Bus Company
City Link
currently offers coaches from both Glasgow & Inverness to Portree on the Ilse of Skye.
The closest airports are in Edinburgh, Glasgow and the smaller airport of Inverness. Hiring a car is our preferred option to explore the island, as it allows the flexibility to come and go as we please. You can easily get a rental car at the beforementioned airports, just make sure you make reservations in advance.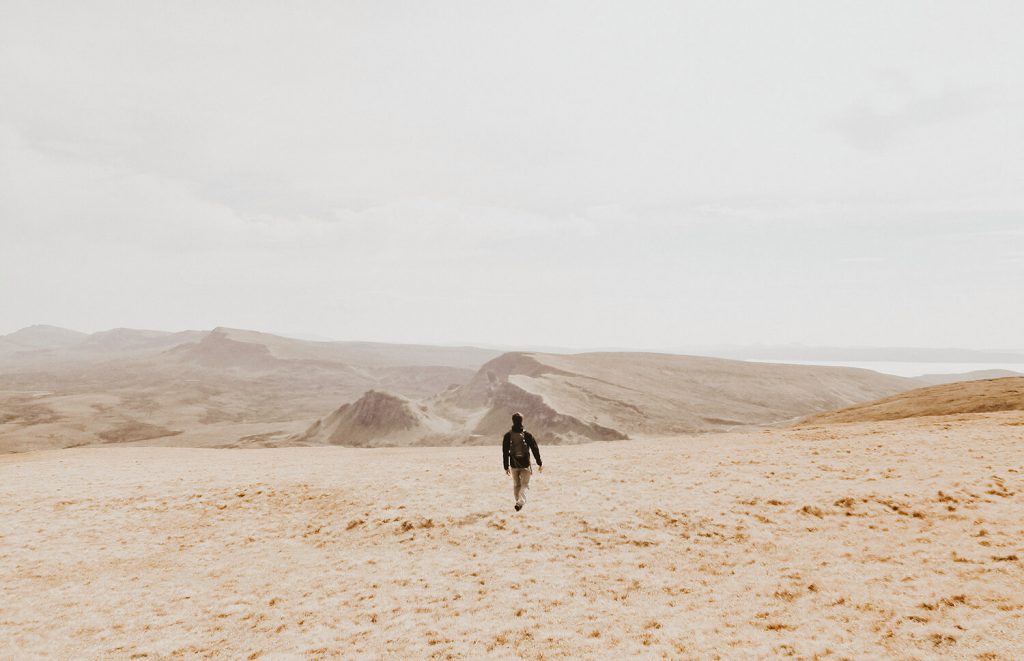 ---
So here they are, our 10 best things to do on the jewel of Scotland, the Isle of Skye!
Let us know your favourite things to do on the Isle of Skye in the comments below!
---
Like this post? Pin it and share it!