There is a really good chance that this post contains affiliate links. If you click one of them, we may receive a small commission at no extra cost to you.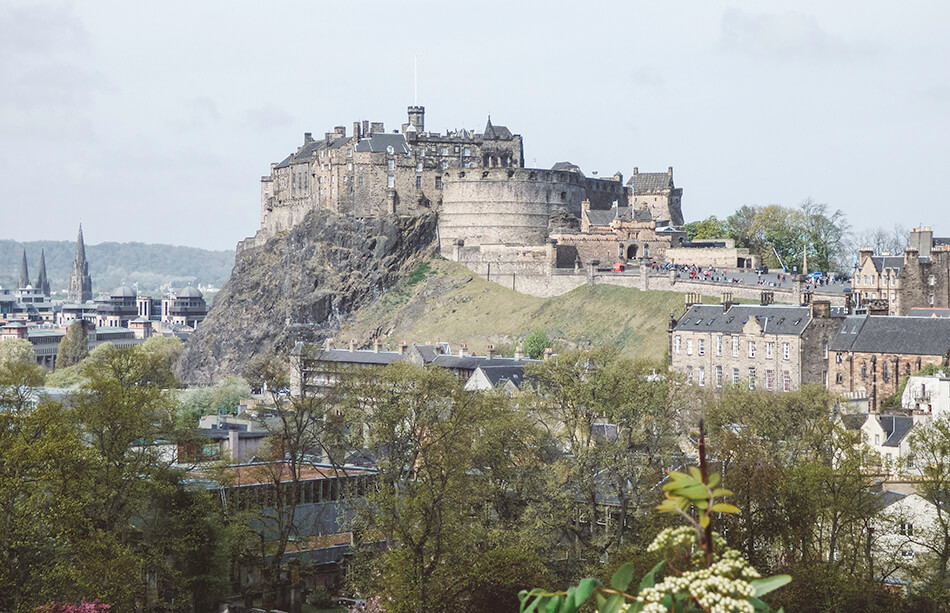 The Athens of the North, quite a name to live up to.
Not many people may know it, but this really is one of the nicknames of one of the most exciting cities we've visited while traveling around the world.
For those of you who don't have a clue: we've just been to Edinburgh!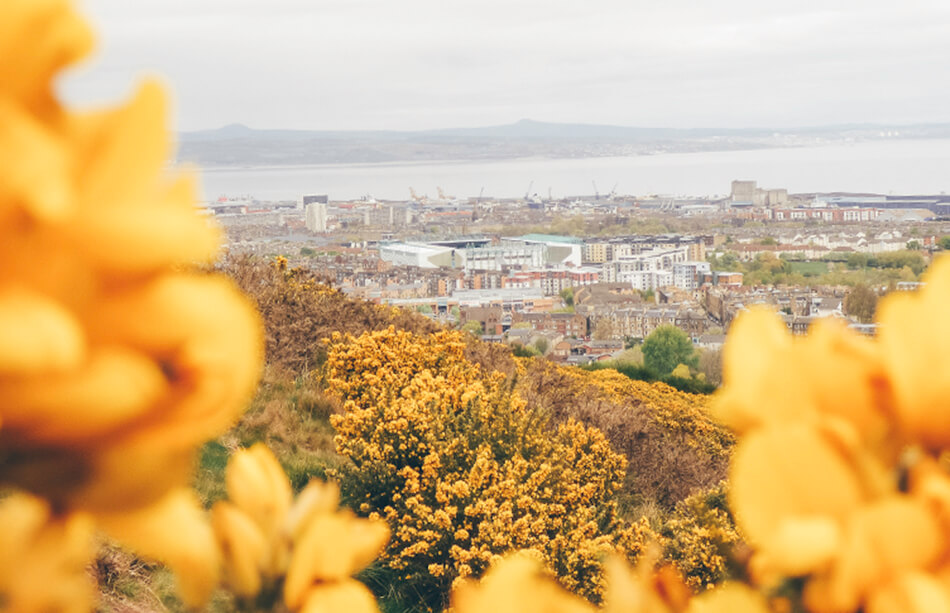 Edinburgh is easily one of our favourite cities in Europe – it's super pretty, has over 1000 years of history, has the friendliest people and a lot of free things to do! We didn't anticipate just how much we would fall in love with it. Edinburgh is kind of an overachiever. It's the Lisa Simpson of cities – outshining its competition on all fronts. Winding streets, unforgettably vibrant, old and modern buildings sprinkled throughout its very walkable and adorable city center. Edinburgh how do you do it?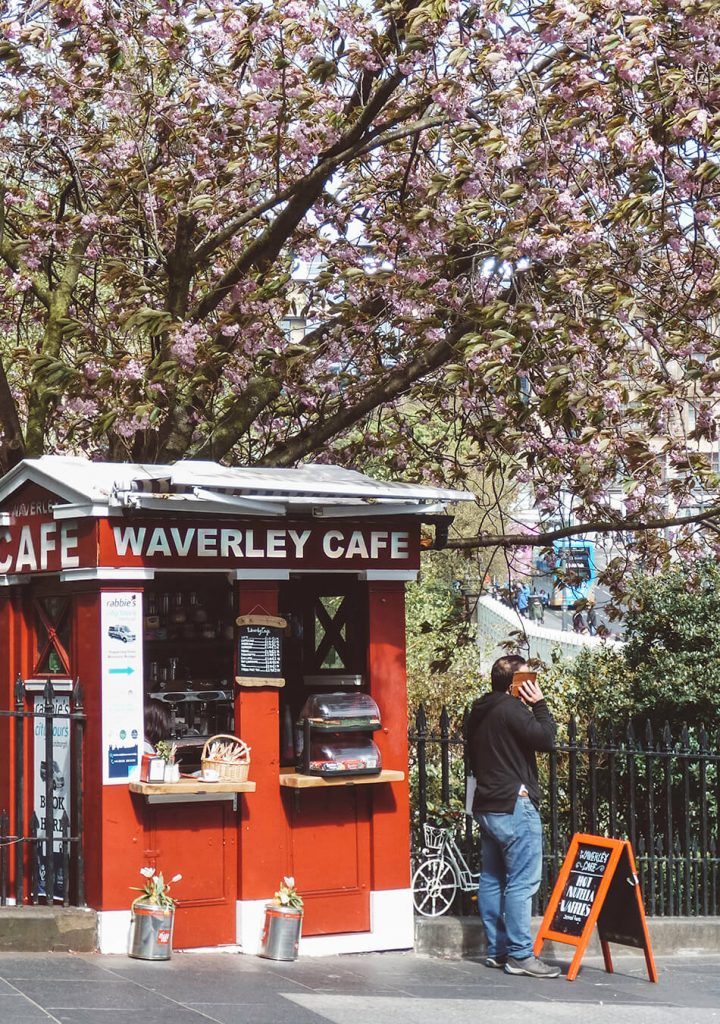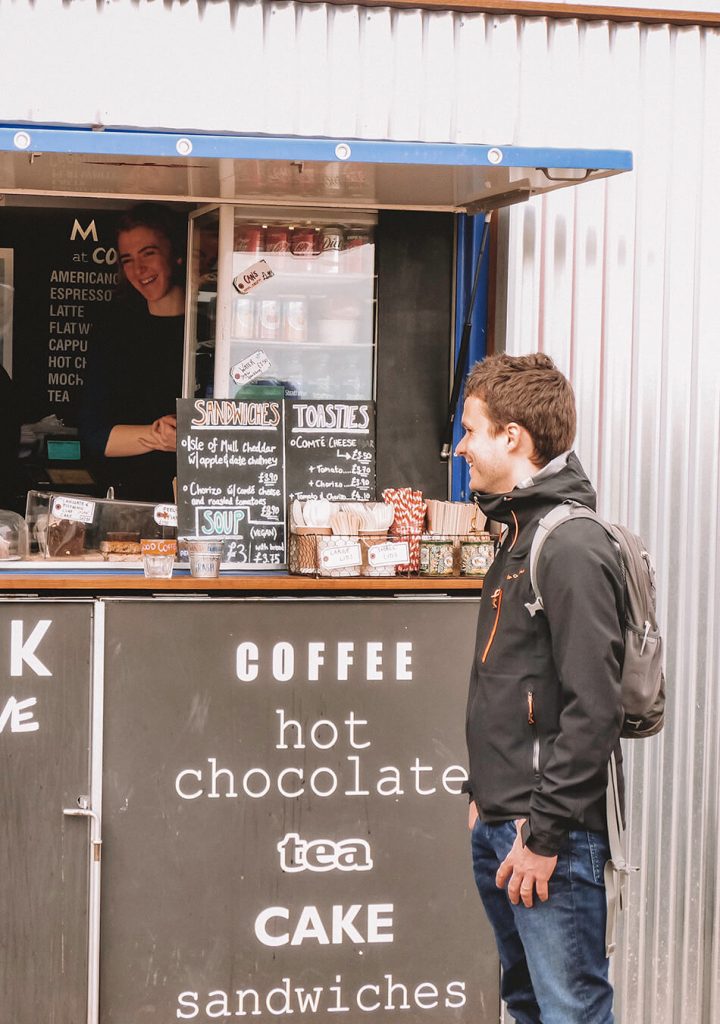 You'll get the best taste of Edinburgh by staying in the city center, so you're just a short walk away from some of the must-see spots on our self-guided walking tour when you have 24 hours in Edinburgh.
---
8:00am — Breakfast
Edinburgh's food-scene doesn't get the attention it deserves, even when it's filled to the brim with cozy cafes and pubs. If you're a sucker for avocado on toast, start your day off at the
Hula Juice Bar
. A wholesome tropic smoothie will get you in the right mood for Edinburgh's beauty!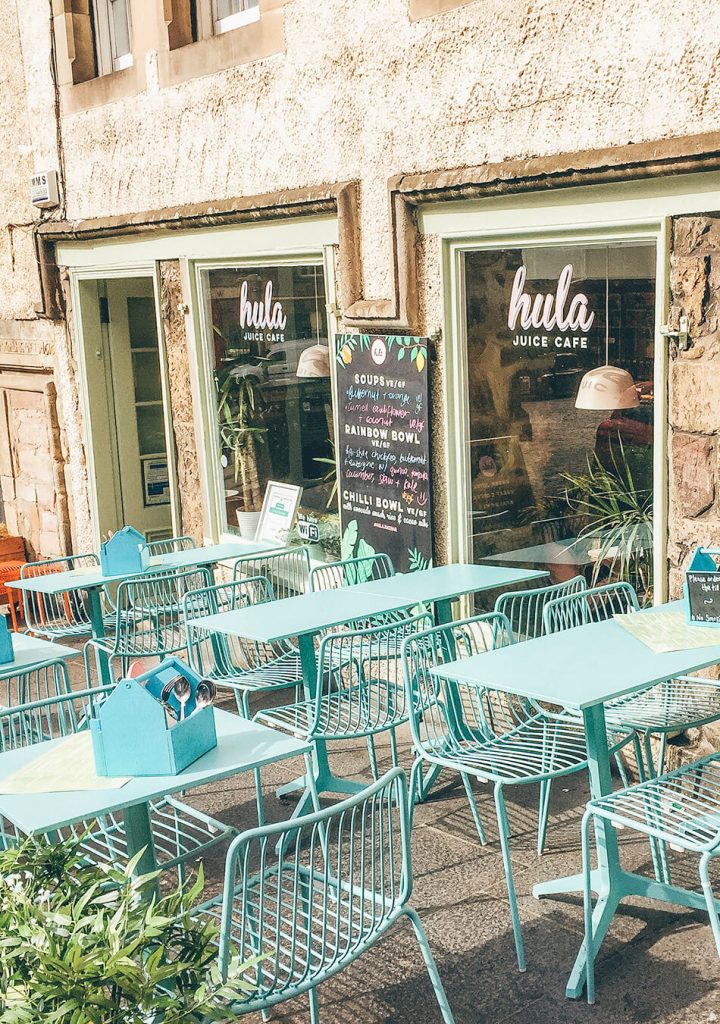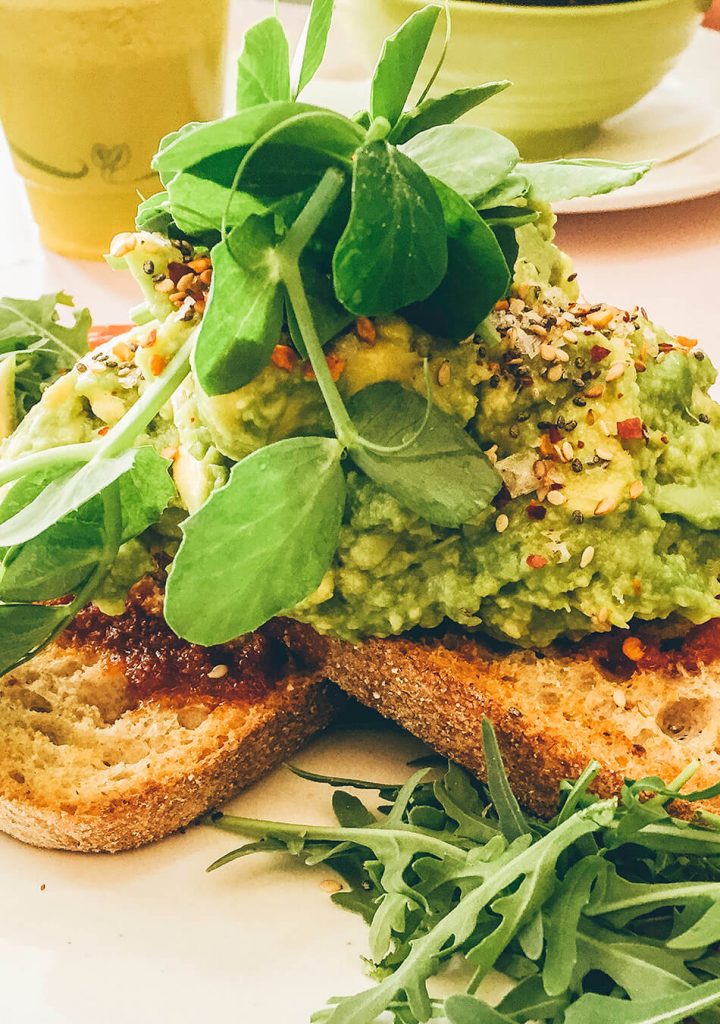 9:00am — The Royal Mile
First port of call: The Royal Mile. The Royal Mile connects Holyrood Palace (if you're lucky you might just see the British Royal Family passing by) with the city's most famous historic building:
Edinburgh Castle
! In between – for about a mile remember (
aren't we clever
)- you can find shops giving you a a glimpse of the best things Scotland has to offer: whisky, real Scottish cashmere, …, and many, many eateries.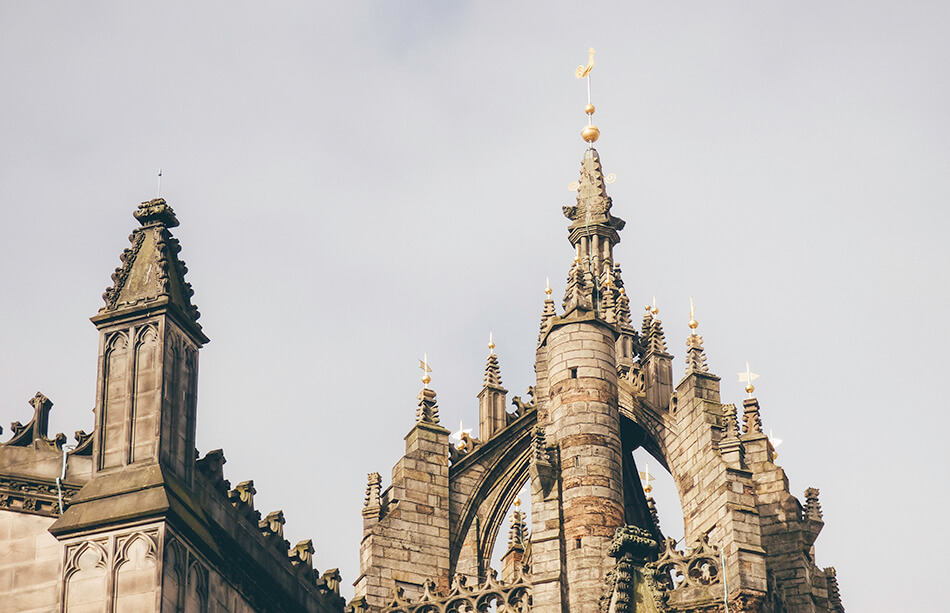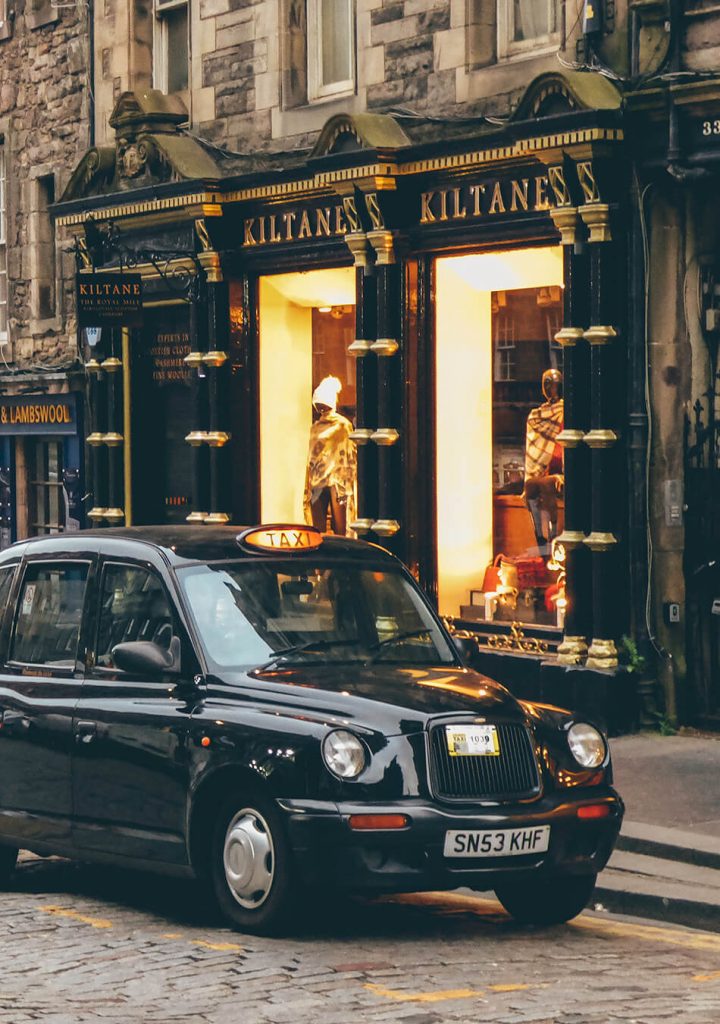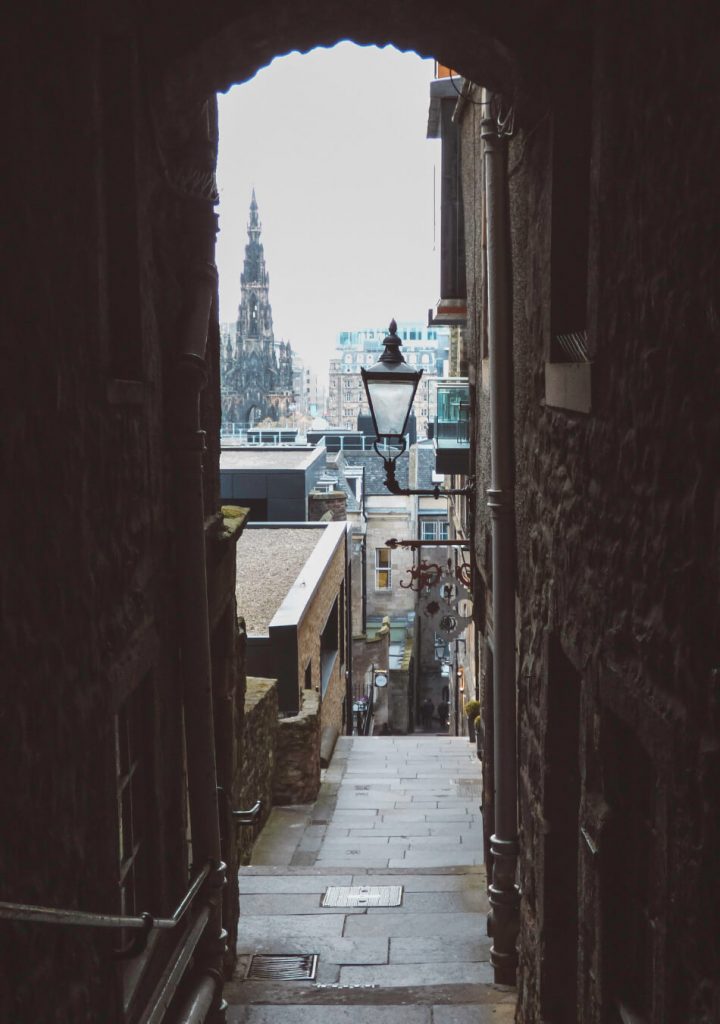 Although being a little too touristic for the both of us, you really need to take your time to stroll around here and enjoy the atmosphere. Pssssst…don't forget to peep into the hidden closes. The Devil's Advocate was our absolute favourite!
Along your path, you will encounter the statues of David Hume (a philosopher) and Adam Smith (groundlayer of today's modern economic theory) two of Edinburgh's most famous inhabitants. Yes, we are that nerdy bro.
10:00am — Arthur's Seat
A personal favourite of ours is the climb to
Arthur's Seat
which starts just a little bit further than Holyrood Palace. It's a very nice, short hike in a beautiful, peaceful natural environment within Edinburgh's city's centre. After a 2 km easy to moderate climb, you'll reach your destination giving you a beautiful overview of Edinburgh's infamous historic centre while being completely surrounded by nature.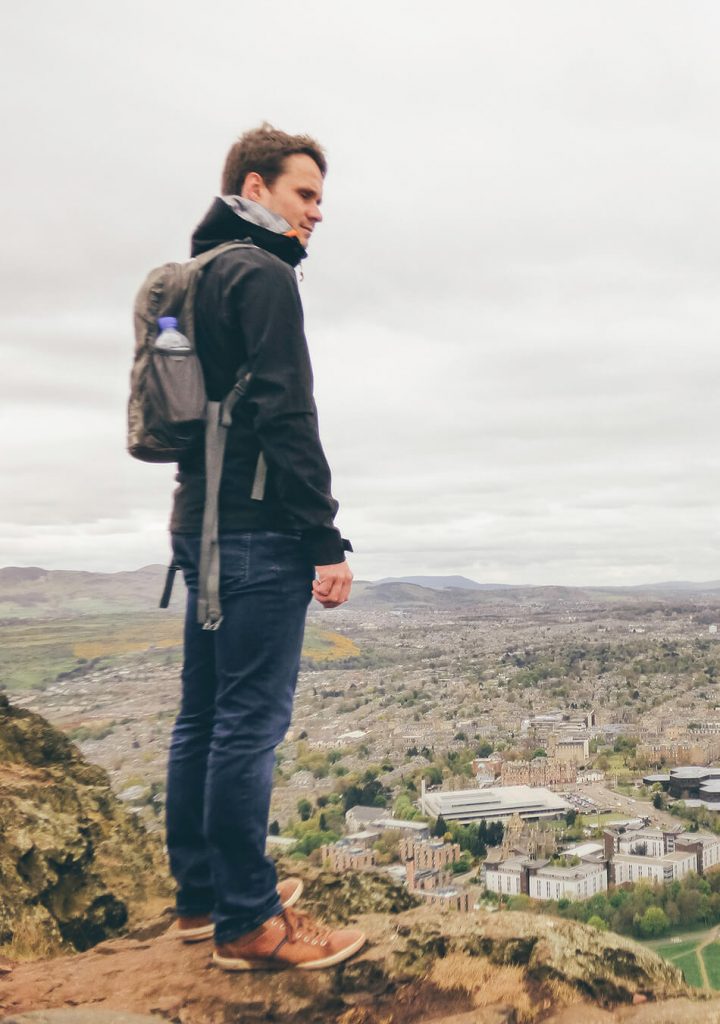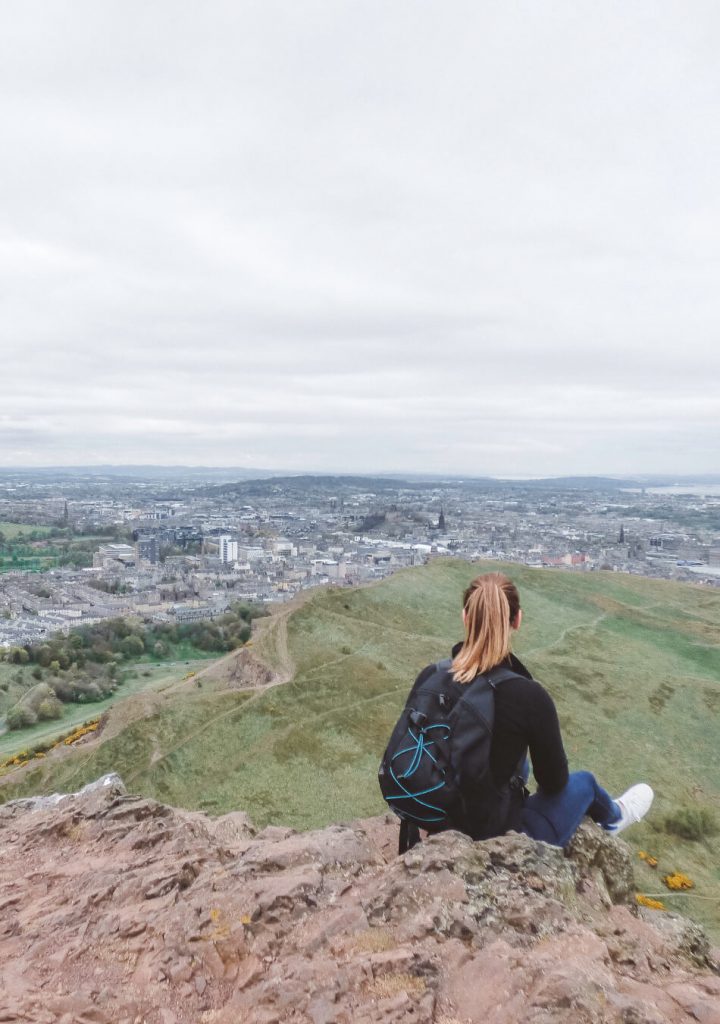 11:30am — City views from the National Museum of Scotland
Fancy another view of Edinburgh? The
National Museum of Scotland
is a merger of the new Museum of Scotland and the adjacent Royal Museum. Inside you'll find a grand cast iron central hall. It is definitaly an eyecatcher and almost as interesting as the many exhibitions the museum houses.
Though the exhibitions on Scottish history, fashion and technology are fasciniating, it is the 360 degree views of Edinburgh that are the top attraction. The rooftop offers absolutely jaw-dropping views over the city and yet another angle to gawk at Edinburgh Castle. Oh, and the best part, the entrance is free (
our inner Ebenezer Scrooge was doing a happy dance
)!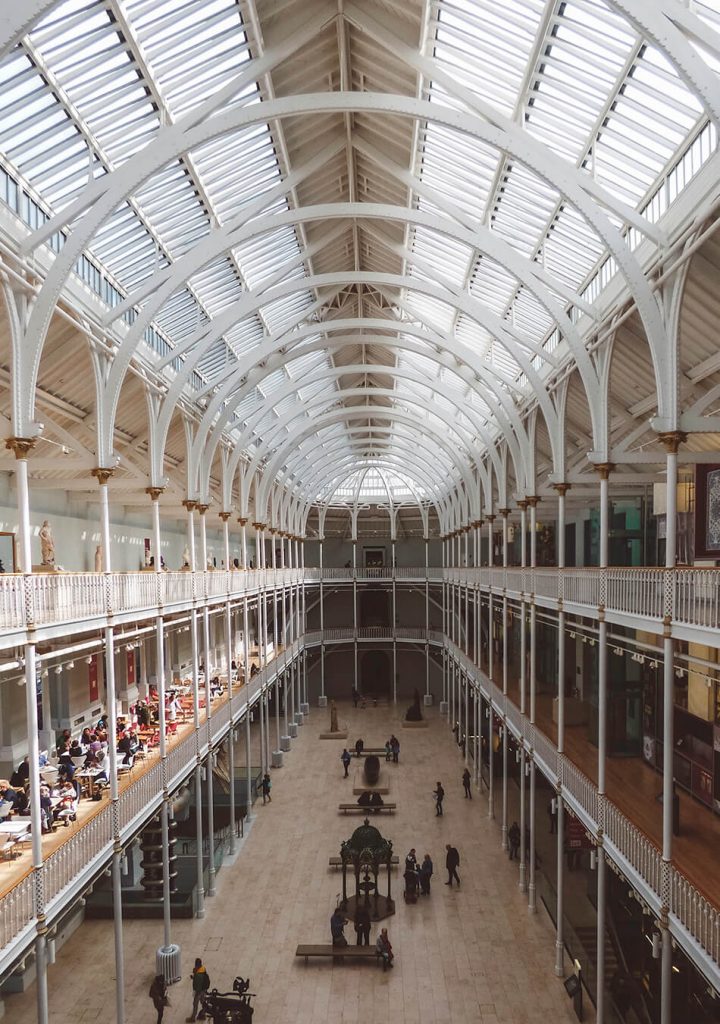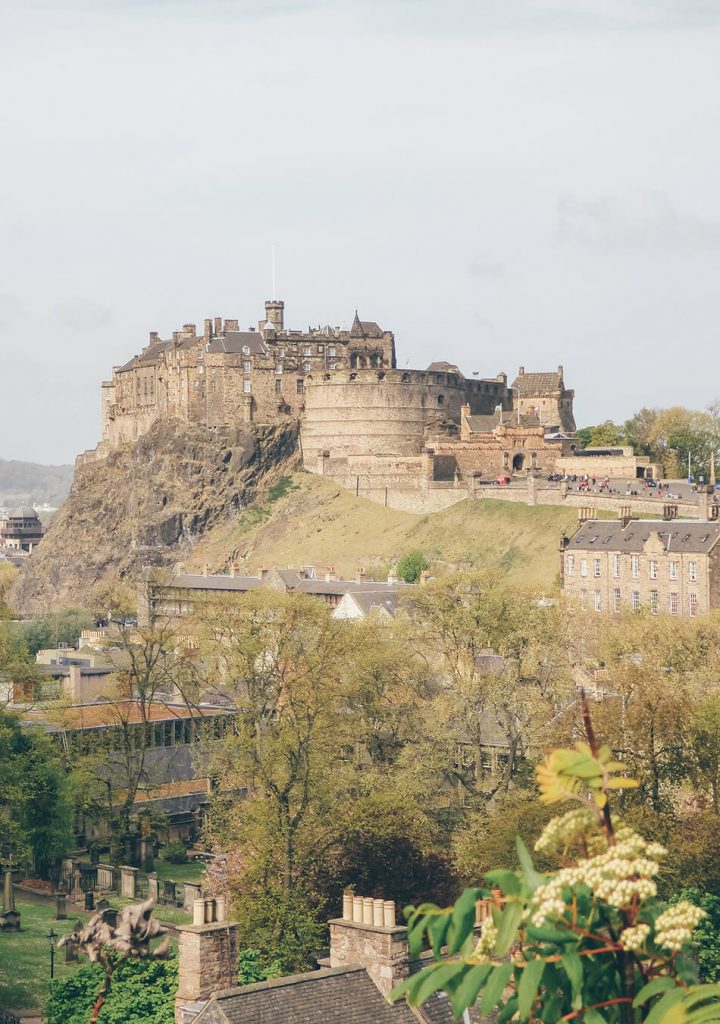 12:30pm — Lunch
Once you've had your morning fill of excellent city views, it's time to head to one of Edinburgh's many cafe's for lunch. The people of Edinburgh know how to eat and the many qualitative and affordable eateries are the living proof. We indulged plenty – all in the name of research of course – and created our own little top list of favourite lunch spots: soup at
Union of Genius
, Vegan gourmet sandwiches at
Hendersons
, fish and chips at
The Dogs
or a delicious taster platter of Scottish favourites at the
Edinburgh Larder
.
2:00pm — The Grass Market / Victoria Street
After lunch, head to the Grass Market for some more gorgeous views of the Edinburgh Castle, an ice cream from
Mary's Milk Bar
for desert and look out for the colourful houses of Victoria Street!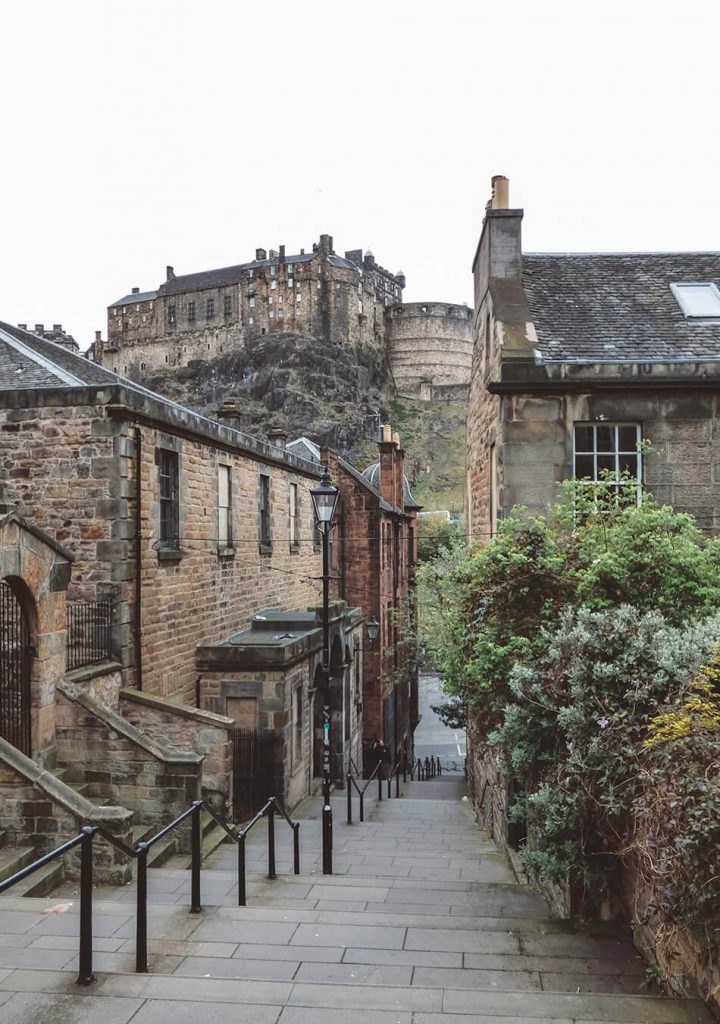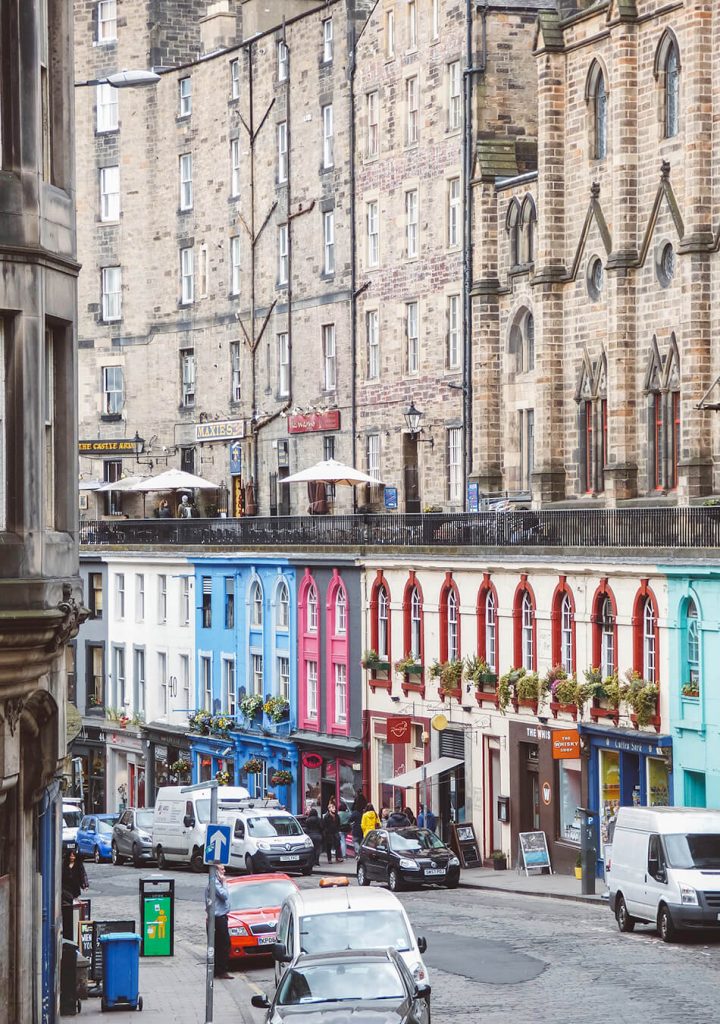 2:30pm — Princes Street Gardens
Besides Arthur's Seat, Ediburgh has a lot more green to offer. The beautiful Princes Street Gardens are the perfect spot to enjoy an ice cream for desert in the shadow of – come on, guess – Edinburgh Castle. Gracefully people watch while resting your feet between the rose bushes of Princes Street Gardens. After all, you've covered over half of our free walking tour to see Edinburgh!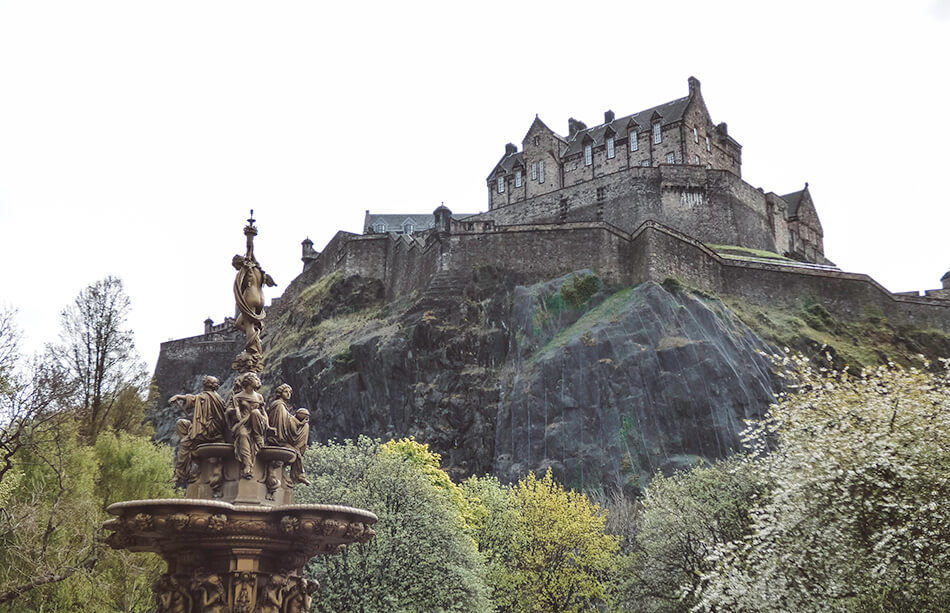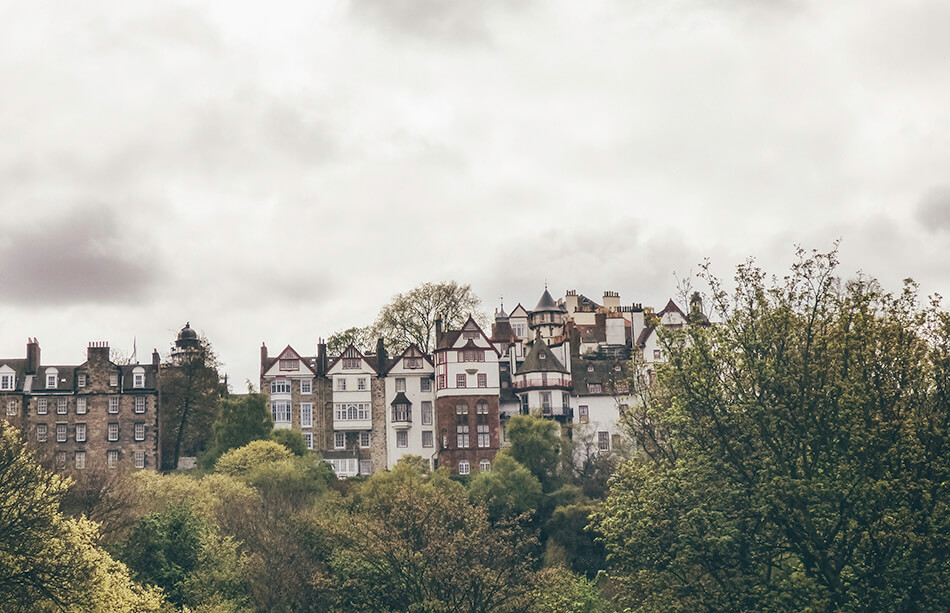 Another promiment feature is the Scotts Monument which offers you another opportunity for 360 views over Edinburgh.
3:30pm — Dean Village / Circus Lane
Why not opt for a coffee or tea to go and wander around some of Edinburgh's most photogenic neighborhoods? Dean Village is still under the radar for most tourist and thus blissfully calm. The architecture and cobbling river paint a very peaceful picture, remeniscent of a small village far away from any major city – yet right smack in the middle of Edinburgh. Take some time to stroll around and just enjoy the views and relaxed atmosphere away from the hustle and bustle.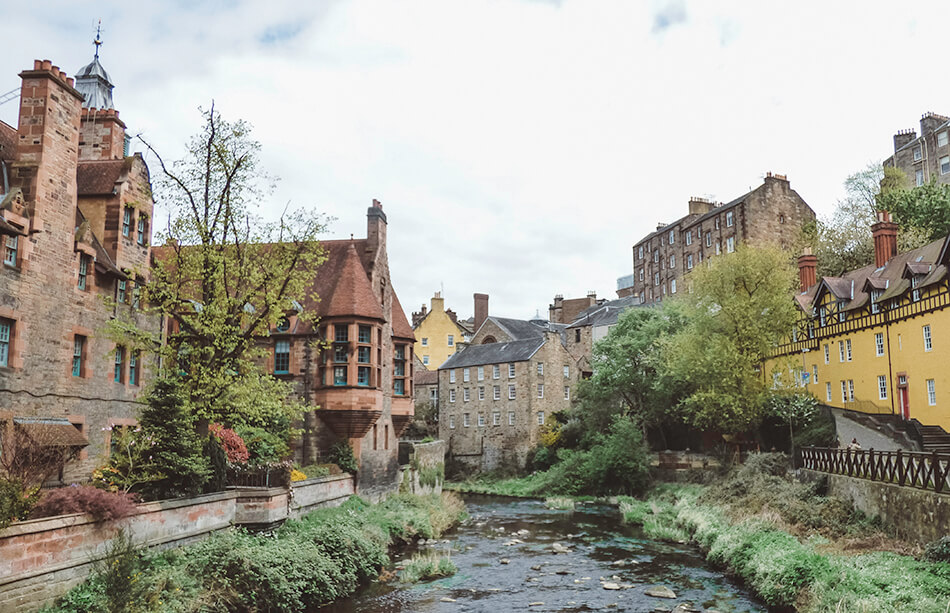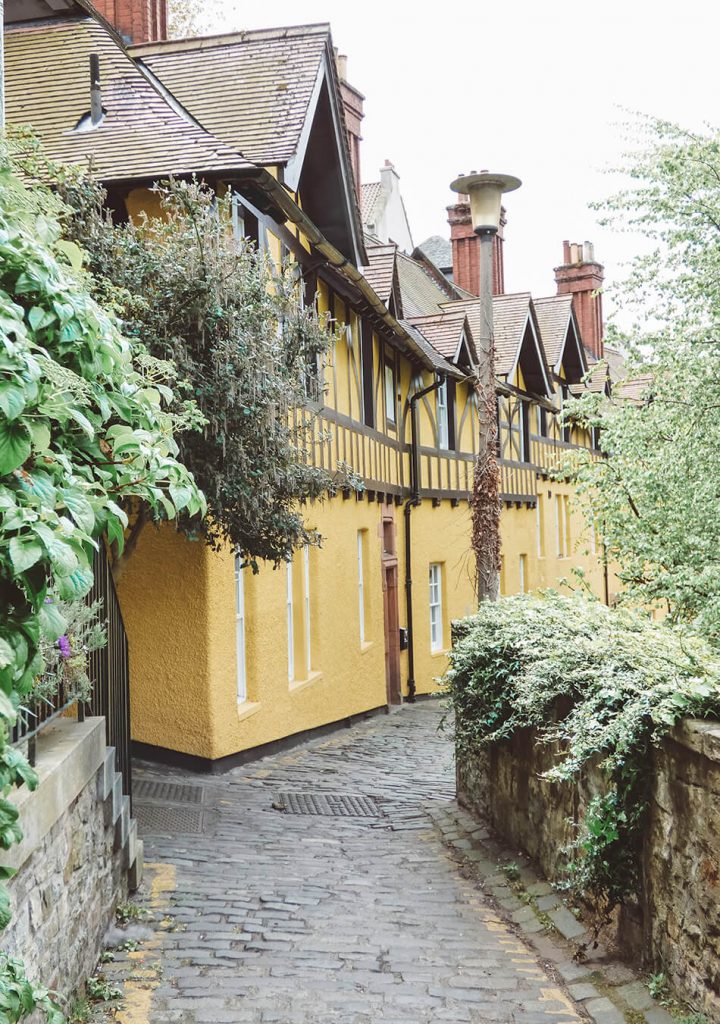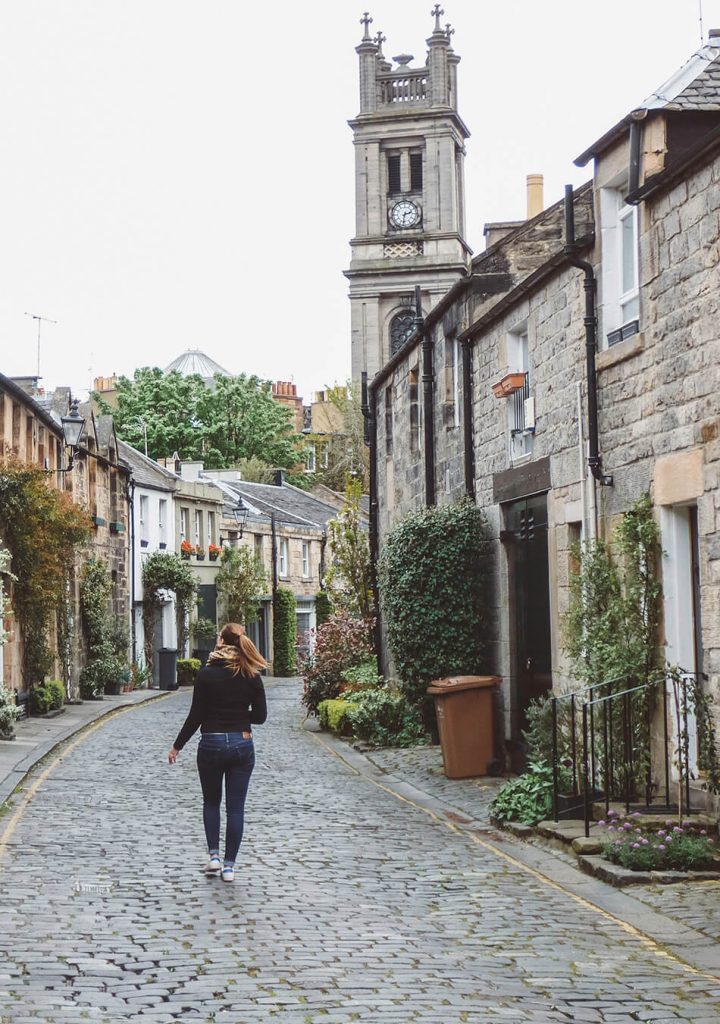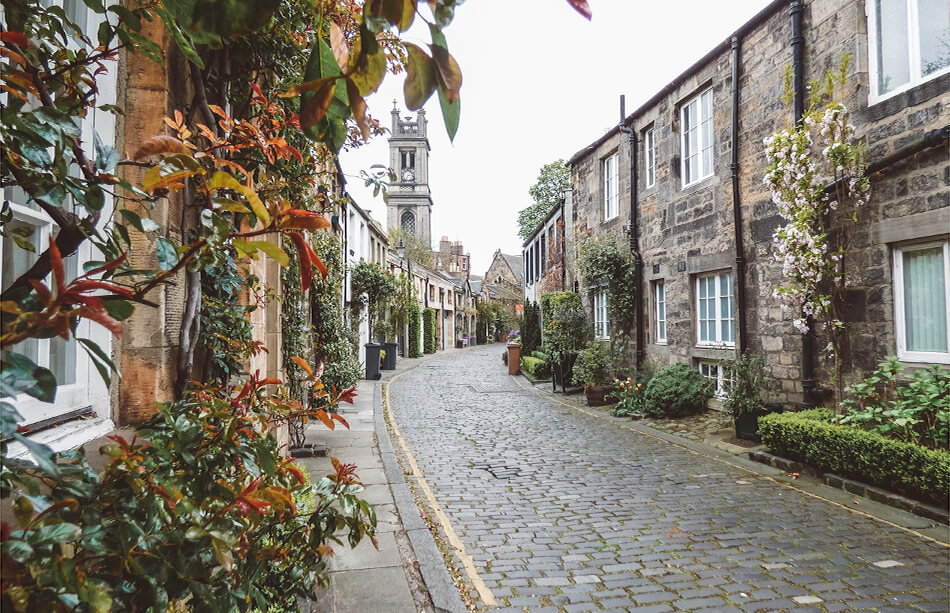 The same applies for Circus Lane, by far the cutest street in all of Edinburgh! Adorable ✔, cobblestone street ✔, charming little houses ✔, pretty flowers ✔ (and locals with an incomprehensible Scottish accent for the untrained ear) Why are we not living there?
5:00pm — City views at Calton Hill
Last but not least, a spectacular viewpoint is to be found on Calton Hill. We've nearly finished our loop, being close to Holyrood Palace and the Royal Mile. Enjoy the view of the many historic buildings to be sighted while having a short break before heading back to the city centre itself for diner.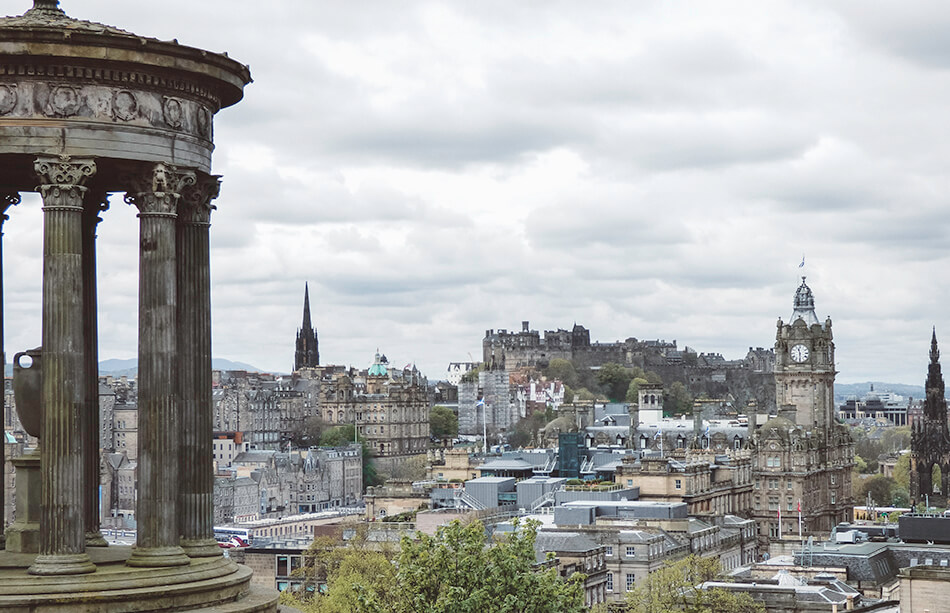 6:00pm — The Royal Mile
The Royal Mile is a lot more peaceful after 6pm when the shops are closed and the closes turn even a more earie around sunset. The small alleyways making it easy to be transported back into medieval times.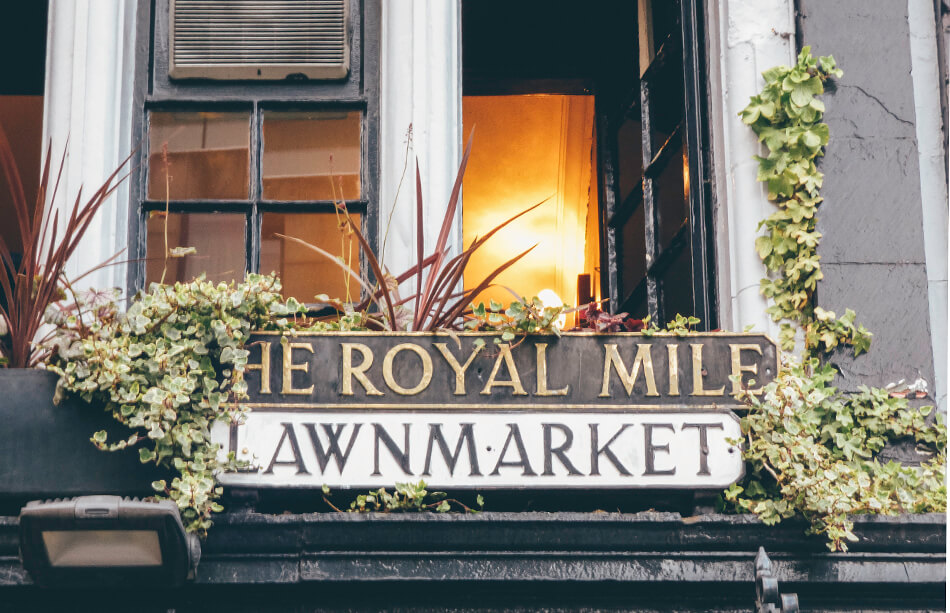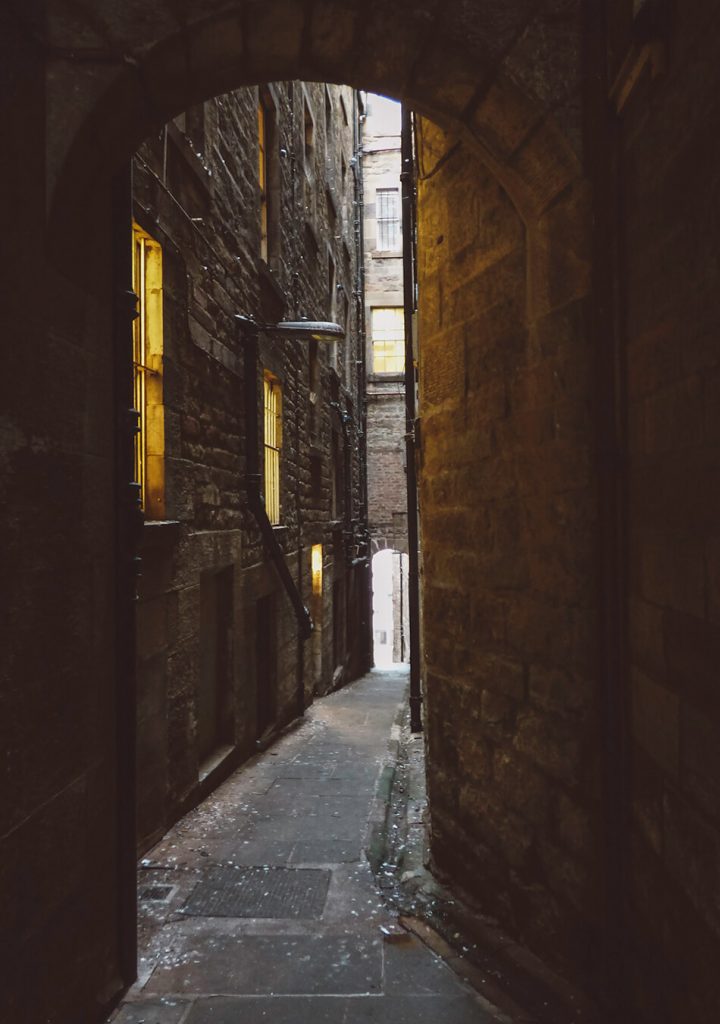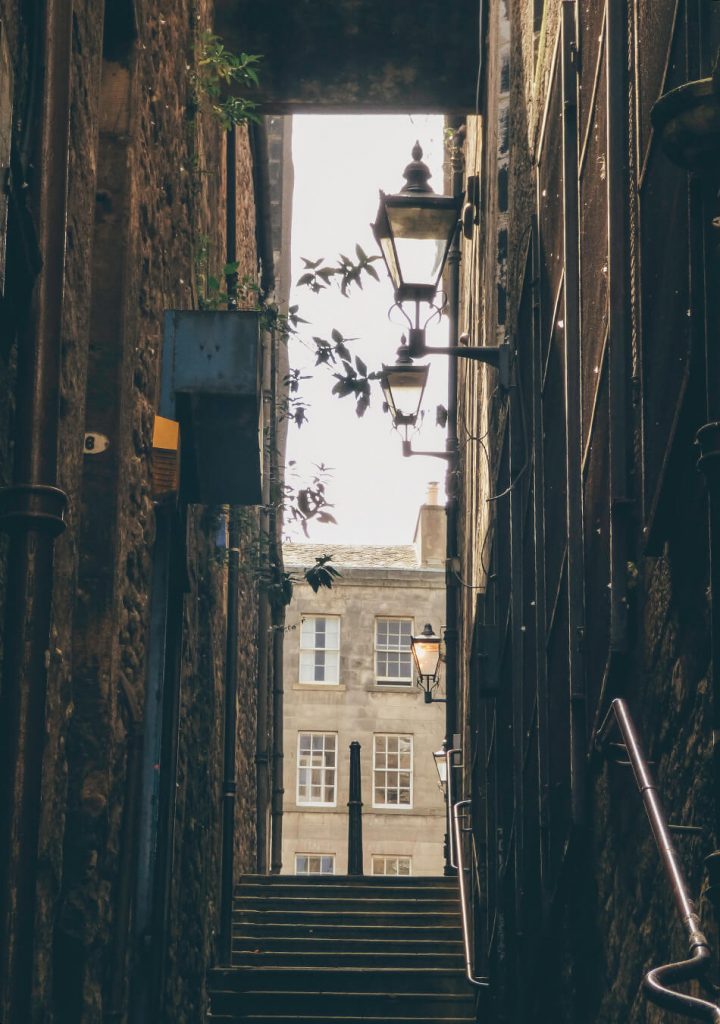 7:00pm — Dinner and drinks
We loved the modern yet traditional, cool yet unpretentious feel of
Timberyard
(
bonus point for awesomeness, it is set in a converted warehouse
). For tapas with a Scottish twist, head to
The Bon Vivant
. Try not to get yourself into a full food coma though, because we guarantee you'll be up for some of the best cocktails in Edinburgh at
The Voyage of Buck
. Their food menu is also worth a try!
Got more time to spare?
You got more than 1 day to spend in Edinburgh? Lucky you! There are some great activities to do in and around Edinburgh like go on a Whisky tour, a Harry Potter tour or even schedule a day trip to Loch Ness! Here are some great tours you can join:
---
So, what do you think? Is Edinburgh worth it? You can find the map of the entire free walking tour to see Edinburgh
here
.
---
So what do you think, is Edinburgh worth it?

---
LOVE IT? PIN AND SHARE IT!