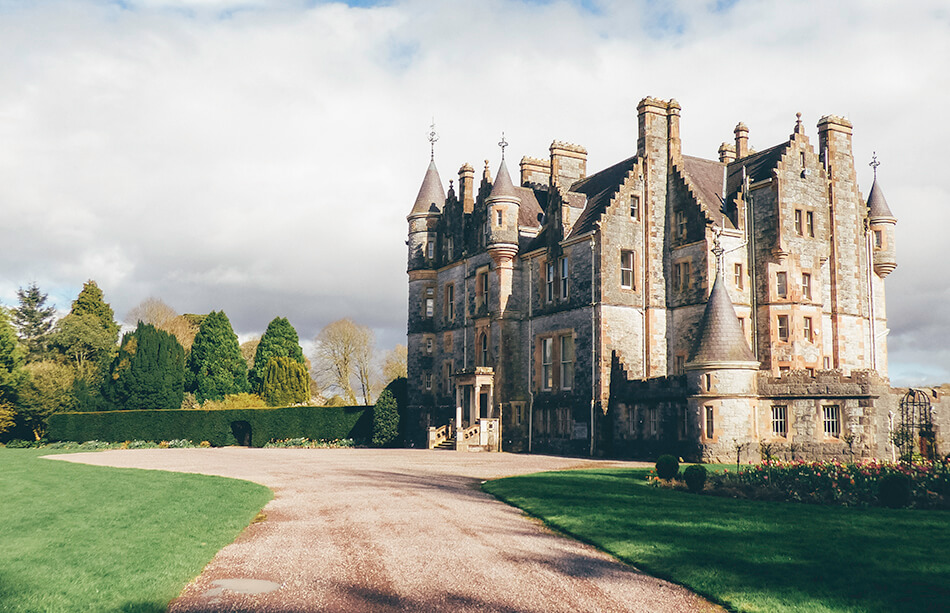 Our trip to Ireland must be the most insane, all-encompassing road trip we've ever attempted. We're talking over 2000km (most of it on the tiniest roads we've ever seen), a ridiculous amount of roundabouts and only 7days to circle the entire island *laughing hysterically*.
Our very first day set the scene for what would be an epic week in the land of castles, green hills and dramatic cliffs. We left Dublin in the early morning for what would be a long and wet ride to county Cork.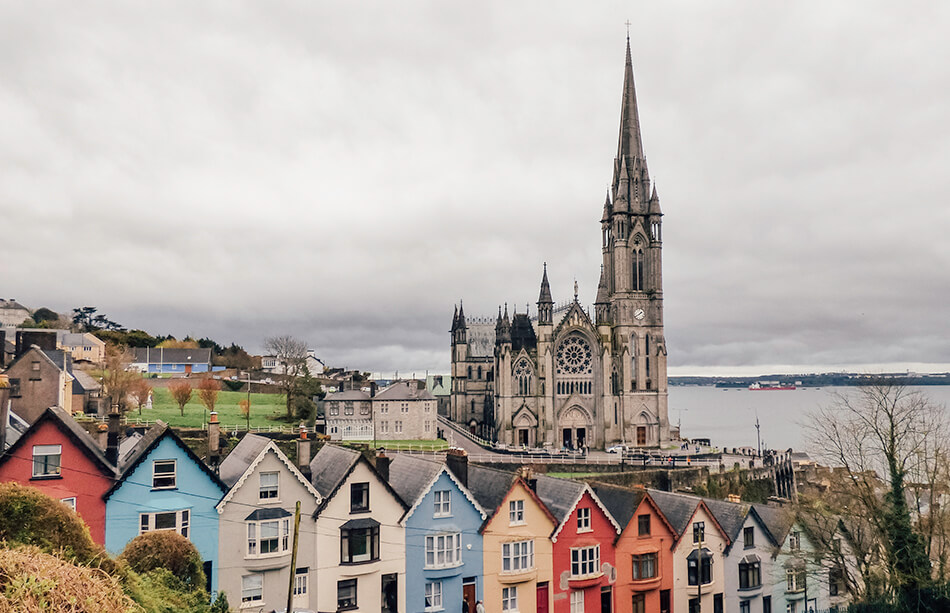 By the way, this post contains affiliate links. If you click on one and make a purchase, we will earn a small commission at no extra cost to you.
---
Visiting Cobh and Blarney Castle
---
We were originally planning on driving along the coast of West Cork from Cobh all the way to Kenmare but bad weather and a serious case of over planning made it impossible to fit everything in. We were in absolute awe of all the pretty things and continuous shades of green Ireland has to offer. It was that time of making choices again (ugh, don't you hate it when that happens?)
Visiting the colourful seaport town of Cobh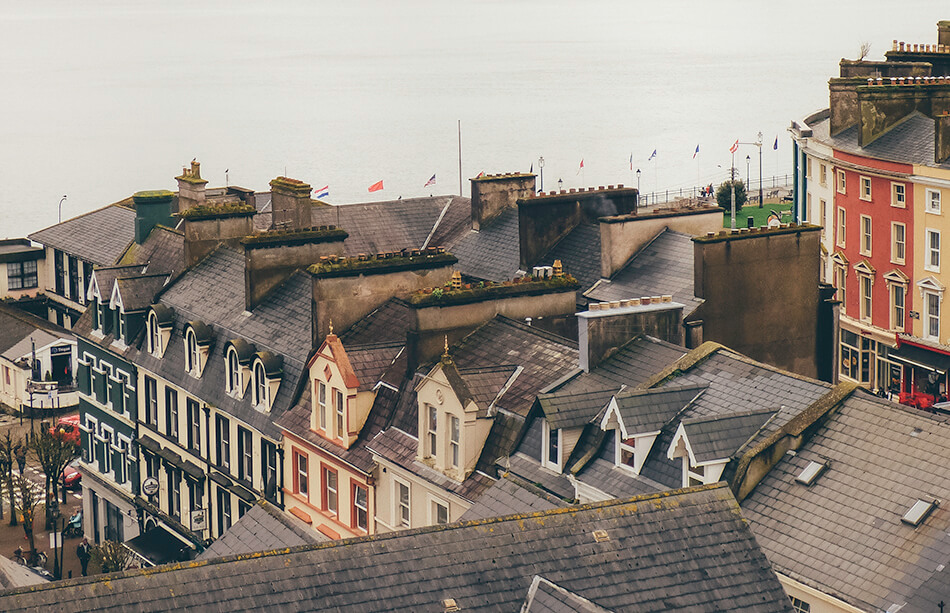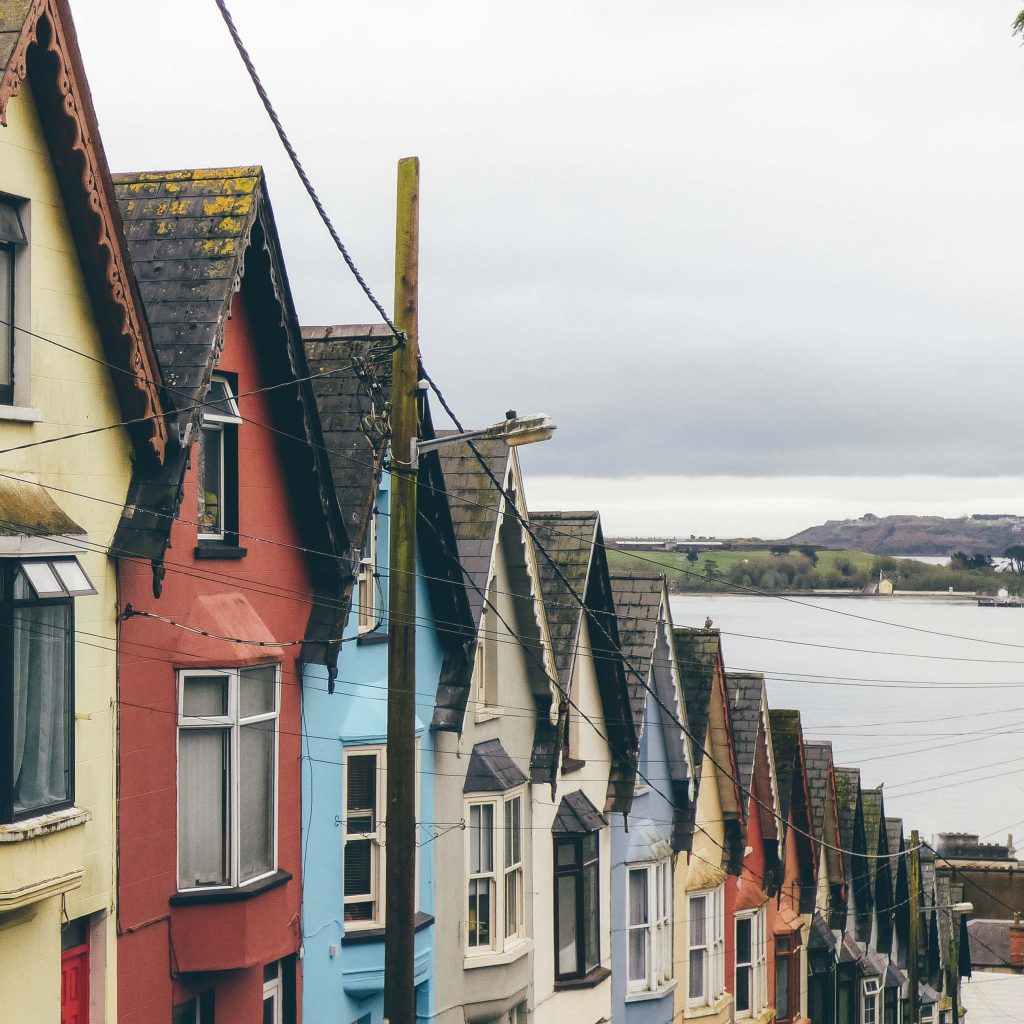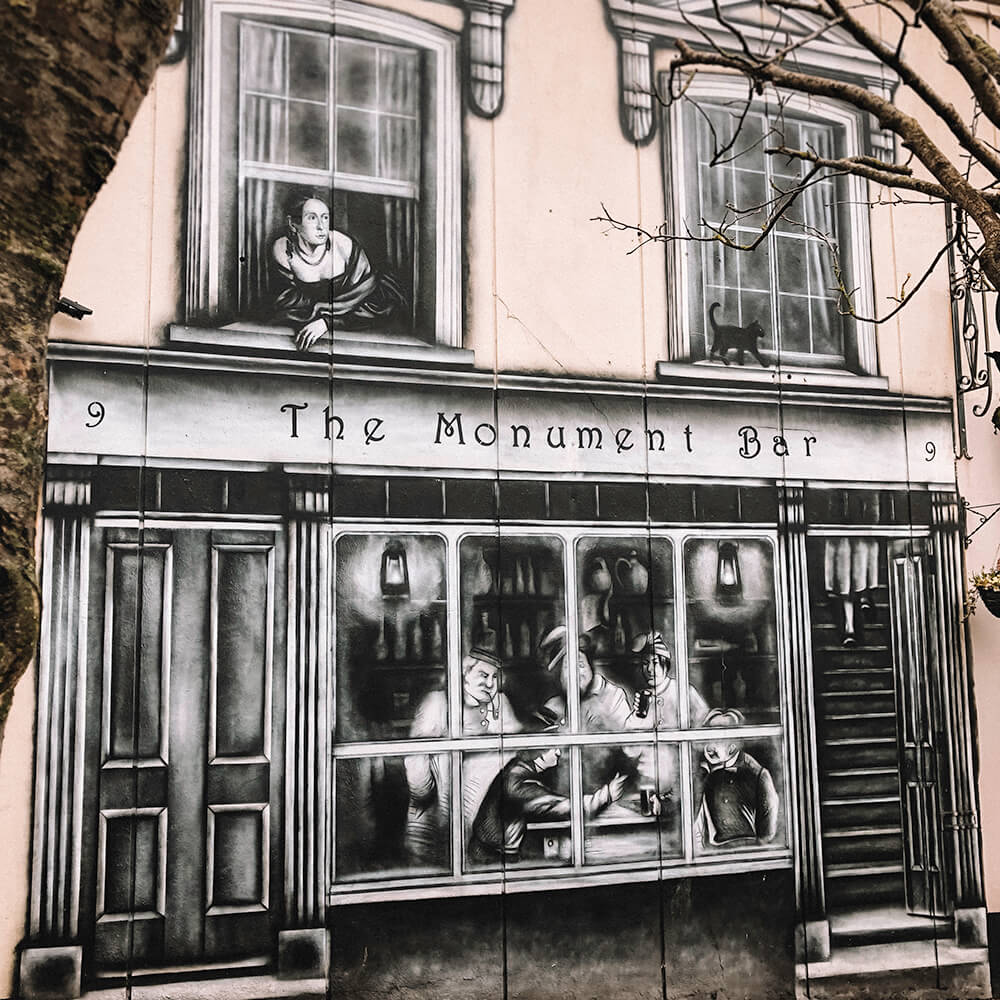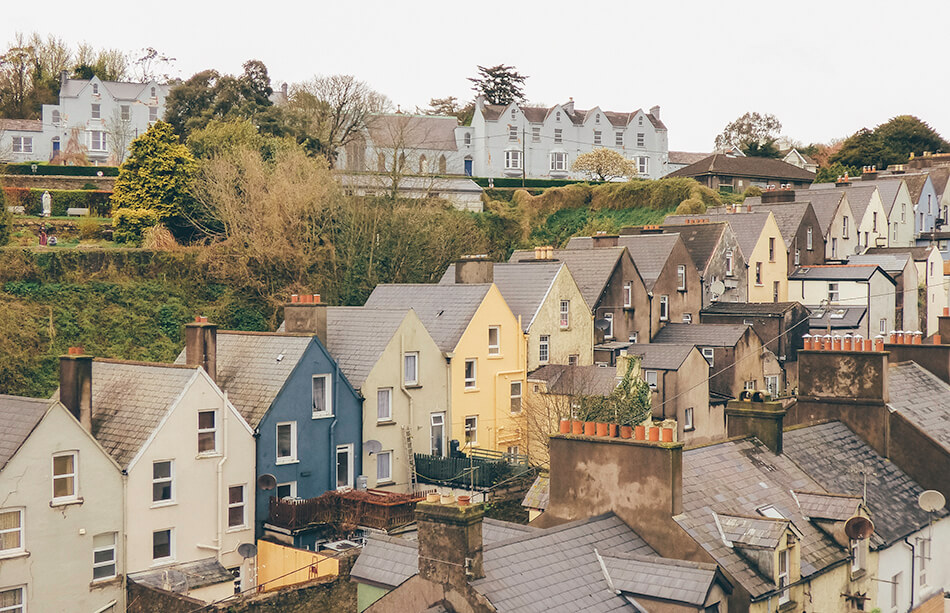 The colourful seaport town of Cobh was the first stop on our Ireland road trip schedule. We were instantly reminded of San Francisco by the many ridiculously pretty houses. Cobh has its own version of The Painted Ladies, and they look damn good! It was a short stop but a pretty picture-perfect one all in all.
It's not hard to explain the charm of this small town. The winding streets all seem to have a story to tell and the fishing boats, gently floating in the harbor, seem to carefully wait for their captains to return from their lunch. Though Cobh is small, it is equipped with one of the largest natural harbors in the world. Cobh's harbor now caters to cruises but once it was the Titanic's last port of call before setting off on its fateful journey.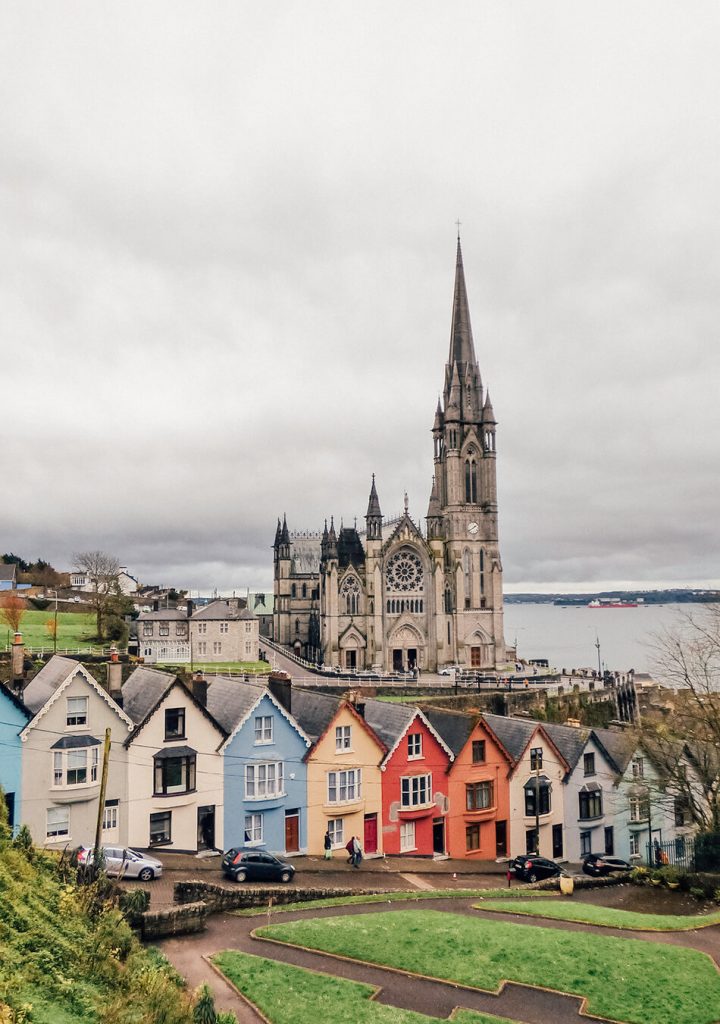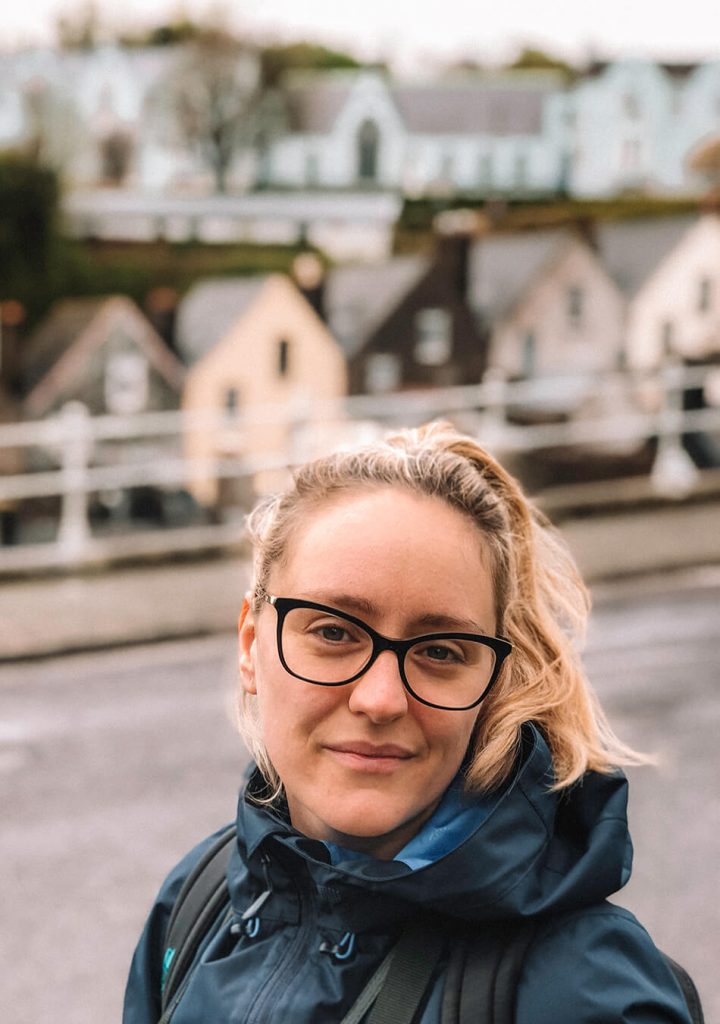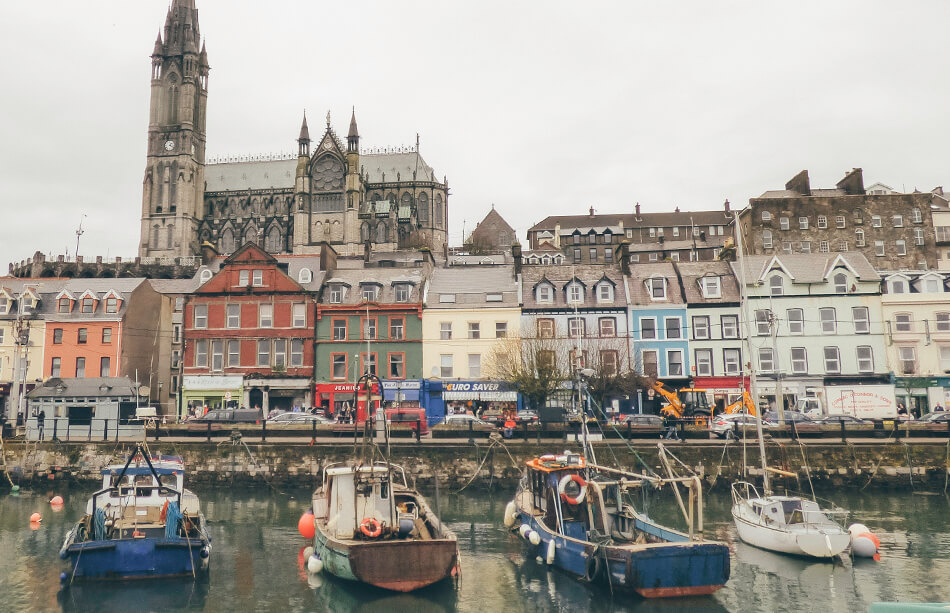 If you have Irish blood running through your veins, there's a good chance that this was the last piece of Irish soil your ancestors had under their feet. Of the six million Irish who have emigrated to the USA, Canada and Australia since 1815, nearly half left from Cobh.
We strolled around Cobh's hilly streets until we found a good spot for lunch, Gilbert's Bistro. We never would've ranked Ireland as a foodie destination but we were not disappointed. Not. At. All. At the end of our 7 day road trip through Ireland the blood running through our veins must have turned half Guinness and half fish and chips.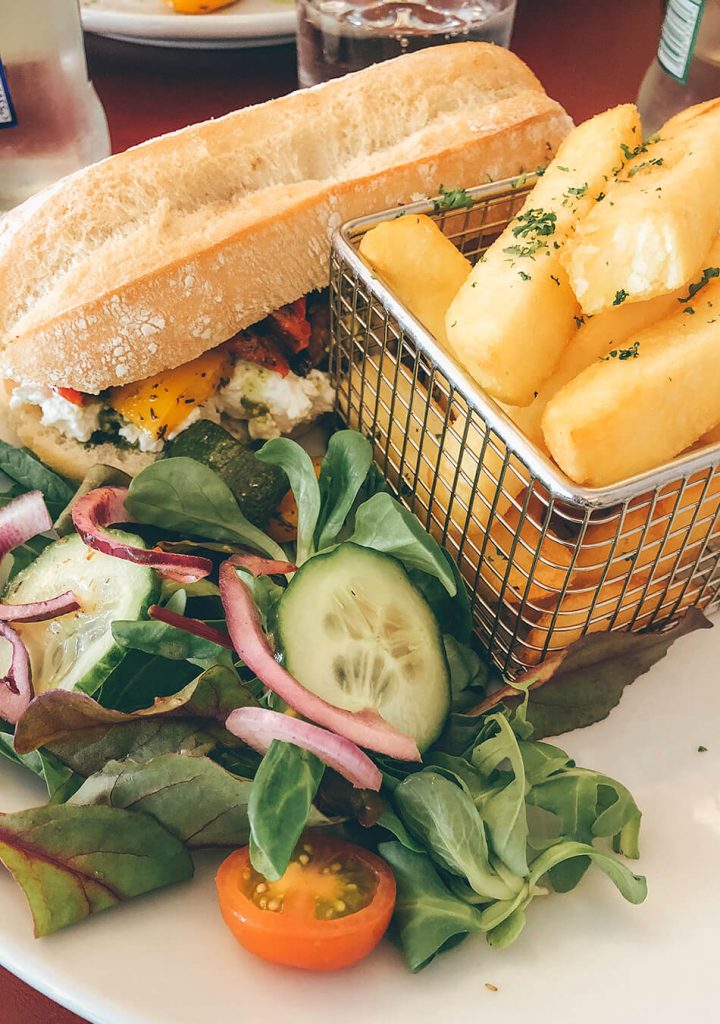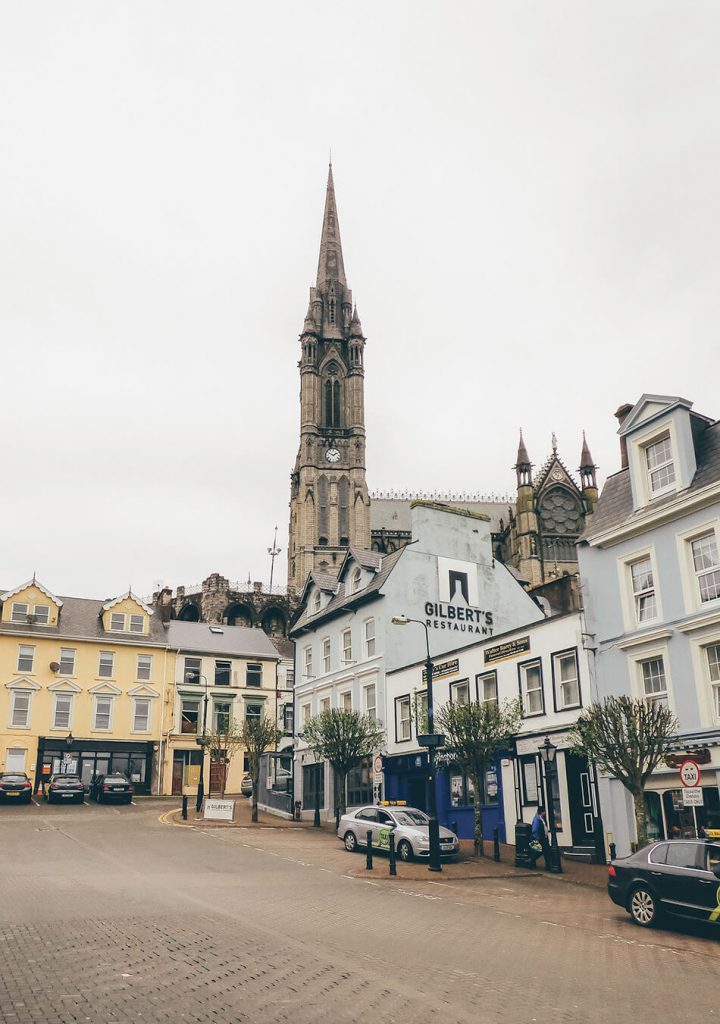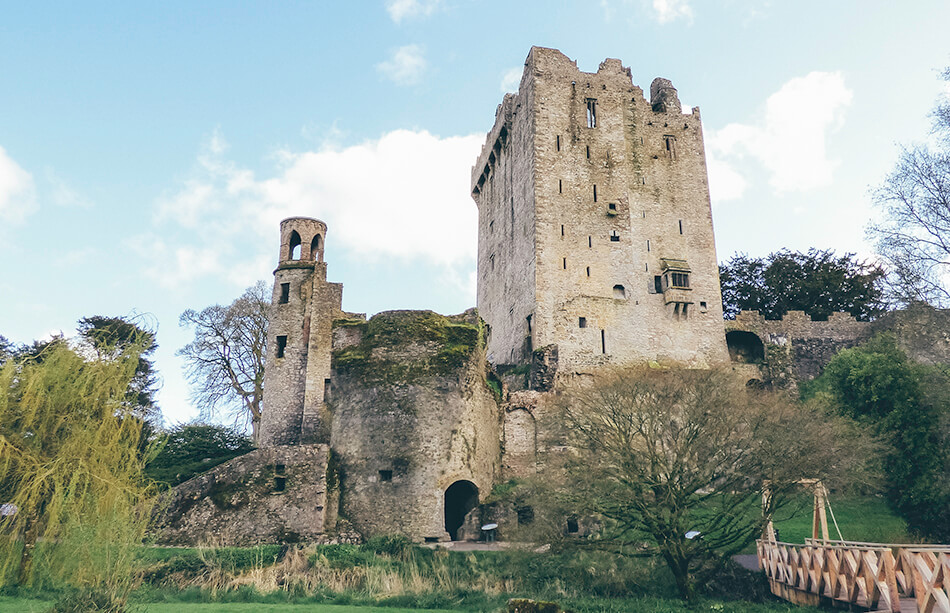 Visiting Blarney Castle and the Blarney Stone
Afterwards, we continued our drive on to Blarney to visit the Blarney Castle and the Blarney Stone. I don't want to sound clichéd, but from the moment we stepped through the entrance gate we knew we were going to love this place. The
entrance fee
is hefty though, 16€ per person, but we felt it was worth it. During our trip through
Scotland
we never visited any of the castles on our route *gulp* and we wanted to set the record straight.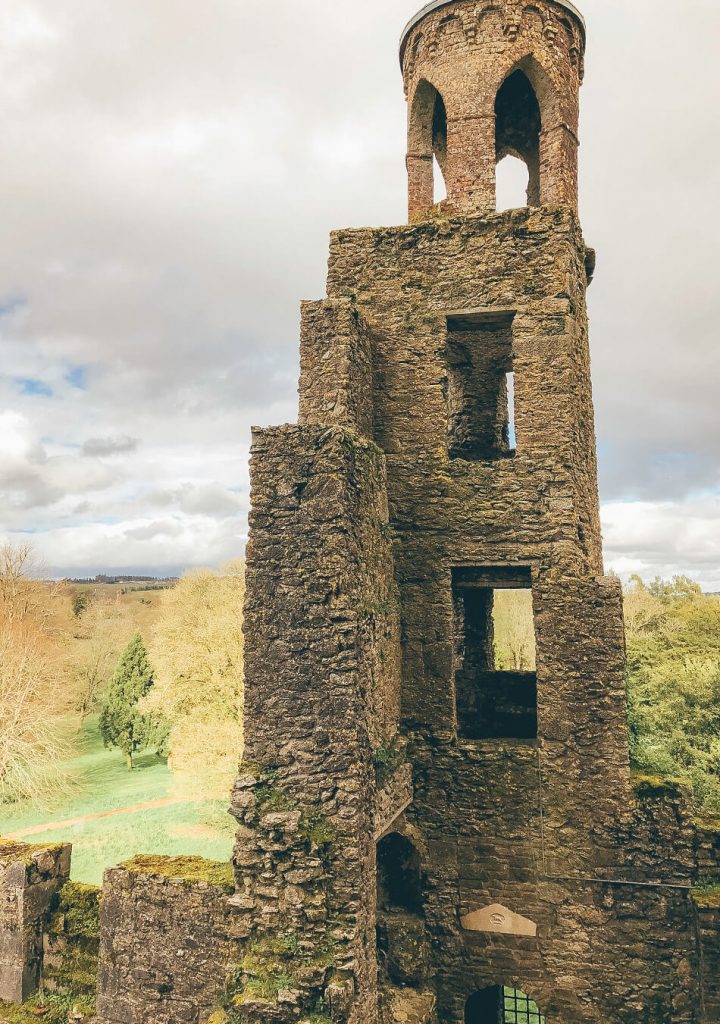 Considering we only had a few hours to explore the domain, we decided to focus on Blarney Castle and Blarney House. We entered the grounds around 4:30pm in April, and behold. No line! It was a breeze exploring the castle and quickly smooching the Blarney Stone. Kissing the Blarney Stone is supposed to bestow you with the gift of eloquence. Well, do I sound sophisticad yet? I'll let you decide.
Blarney Castle
Schedule 30min to 1hour to explore Blarney Castle itself. As we entered the grounds quite late (around 4:30pm) there was hardly anyone there. No queu, just the way we like it! We never visited the inside of a castle before so we took our time climbing all tthe stairs and looking into every nook and cranny.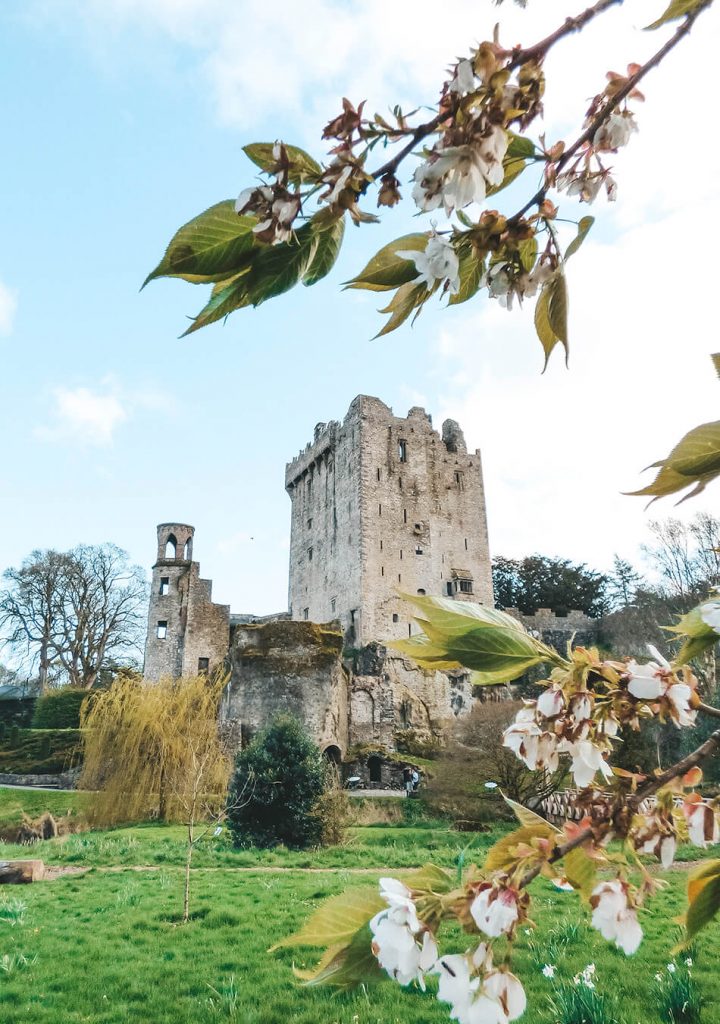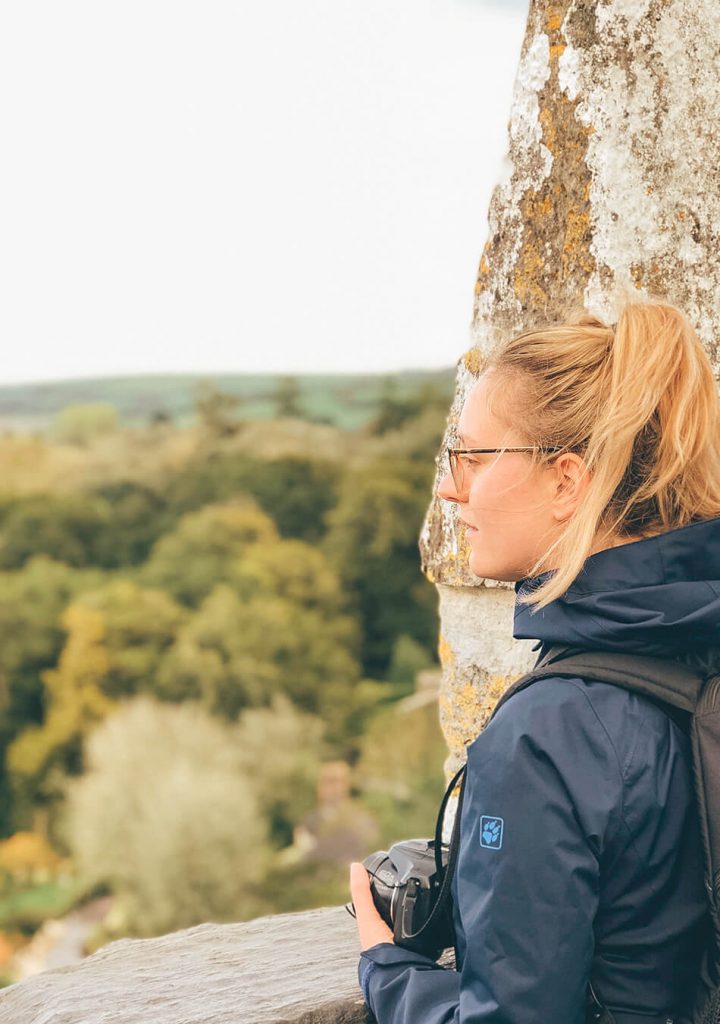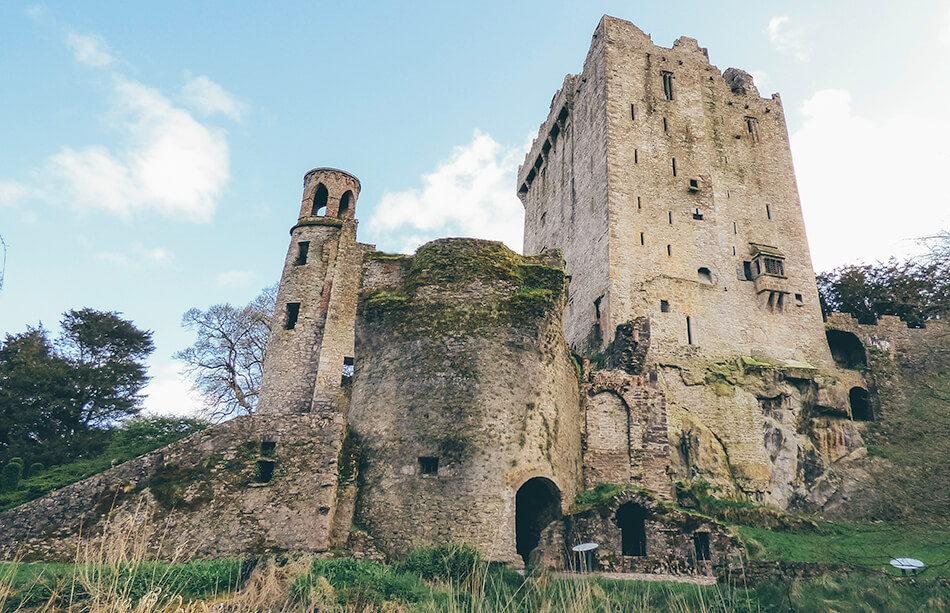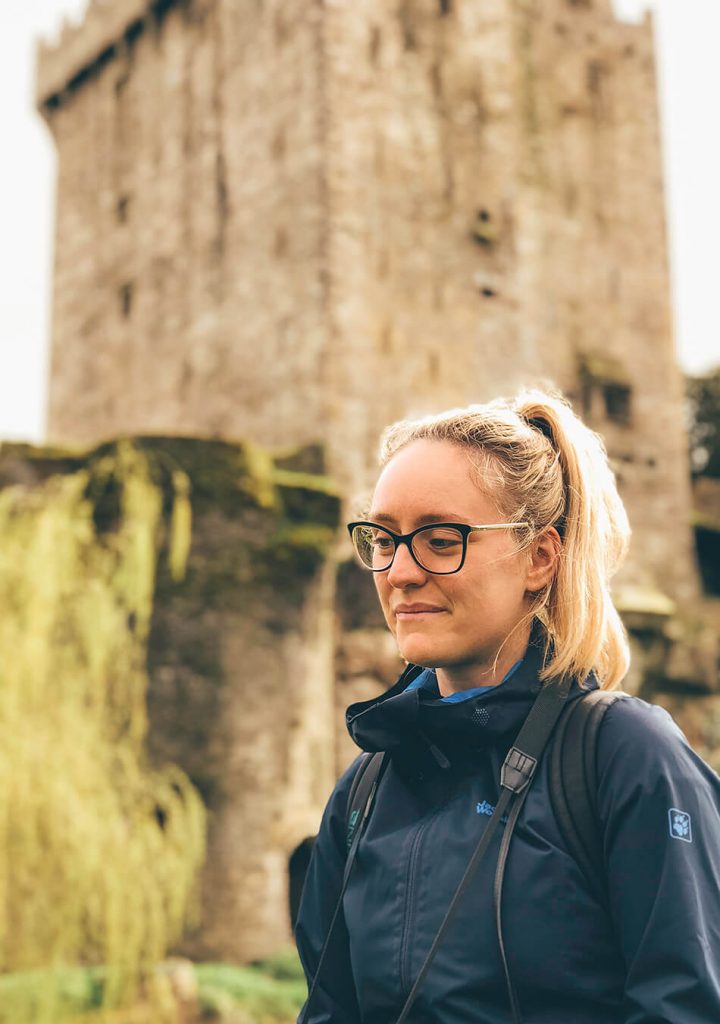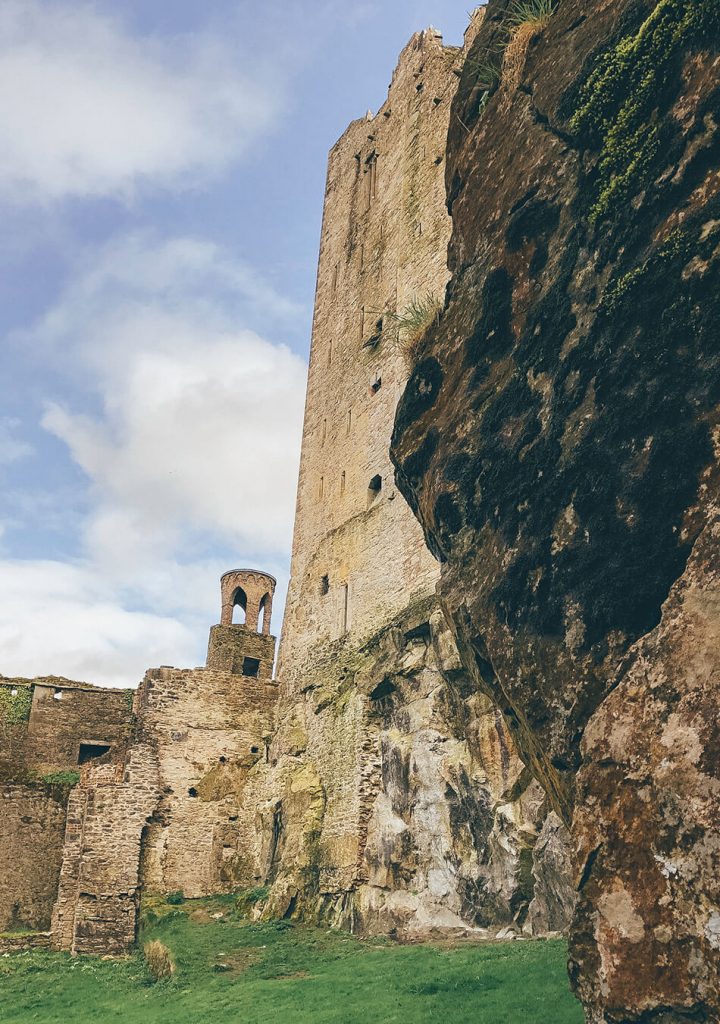 We weren't originally planning on kissing the Blarney Stone but because there was no queu what so ever, we decided to find out what the fuss was all about. You have to do a bit of a balancing act to actually kiss the stone, like hang upside down. Just don't try to this after you just ate a large spaghetti or something. It wouldn't be pretty.
Would it be worth standing in line for? Nah.
Blarney House and gardens
We spent the next hour peacefully wandering around Blarney Castle's gardens and a quick stop at Blarney House. The house wasn't open to visitors when we were there but the surrounding gardens equally deserve your time. Just make sure you bring the right footware. Remember, you're in Ireland and the gardens can be soggy and muddy on several occasions.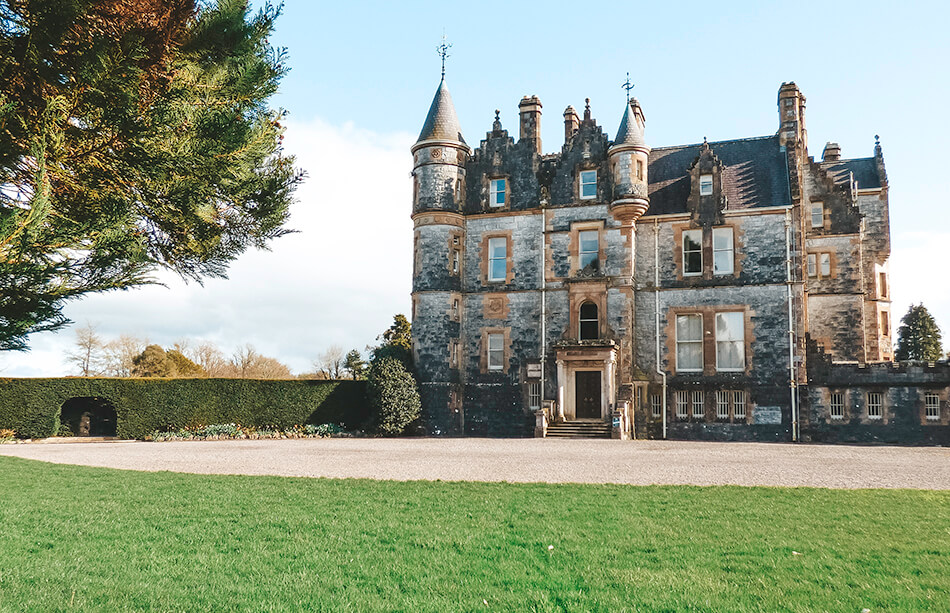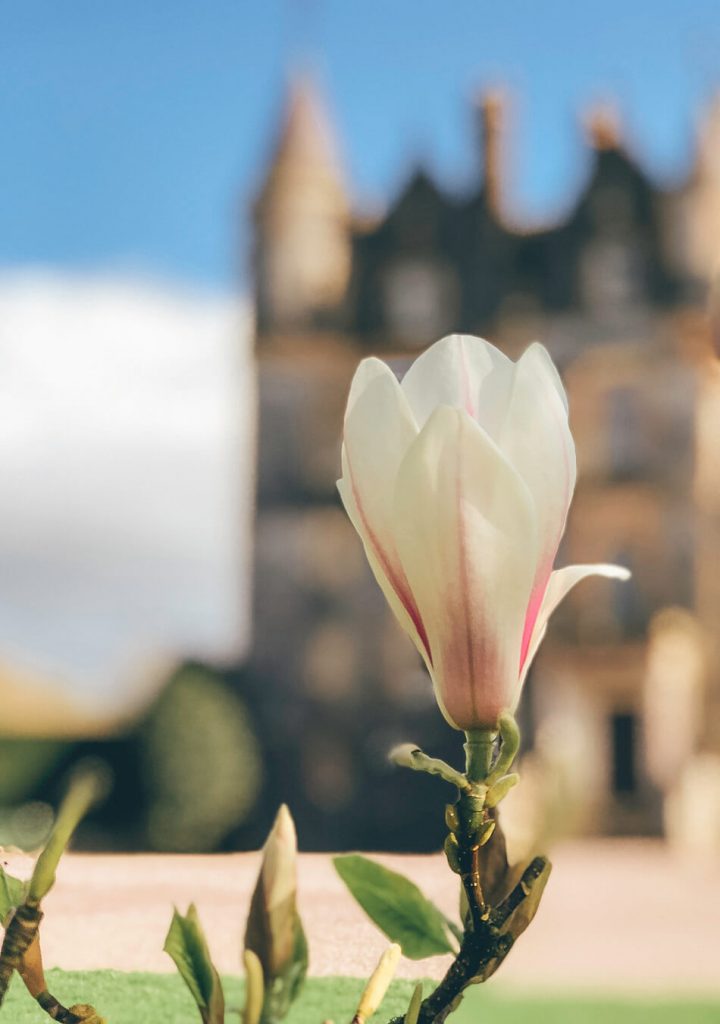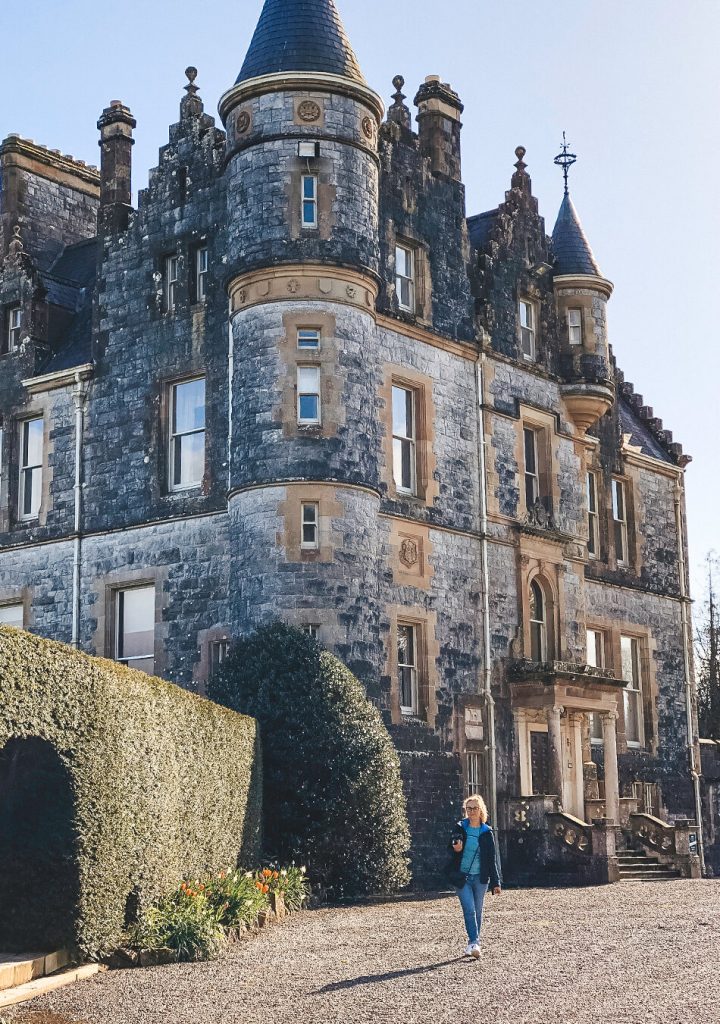 How to get to Cobh and Blarney Castle
We visited both Cobh and Blarney Castle on route from Dublin to Kenmare. If you're based in Cork you can easility visit both destinations in a daytrip. From Cork you can take the train there and back to Cobh (4€), which leaves every hour and takes about 25min. When leaving early you can easily do cobh in half a day. Schedule some time to walk around the streets and to visit the
Titanic Experience Museum
.
Once you're back in Cork, you can take the bus to Blarney Village, entry point to visit Blarney Castle. Embark at Lavitts Quay on bus 215 (Bus Eireann) and get off at Blarney Village. The ride takes about 30min each way, costs 5€ and there are two busses per hour. If yiu're into kissing the Blarney Stone, try to get there as soon as possible as there might be a queu. If smooching the Blarney Stone isn't your thing, you can do as we did, get there close to closing time (around 4:30pm). You'll have 1h30 to visit the grounds. You canend your day with dinner in Blarney Village and take the bus back to Cork.
When in Ireland, don't miss Cobh and Blarney Castle, they're both too cute!

---
Have you been? Would you kiss the Blarney Stone?
---