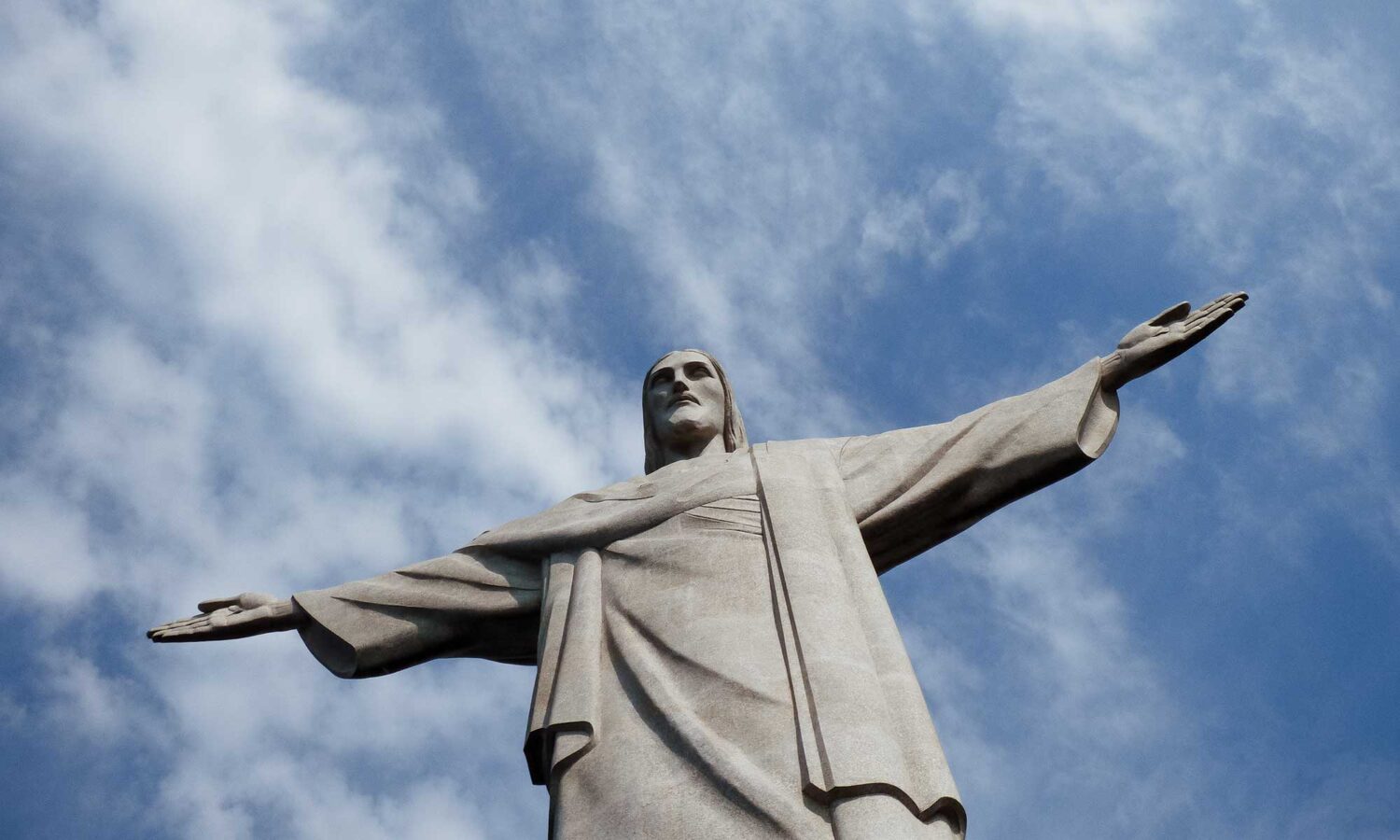 Our detailed 3 week Brazil itinerary explores the beauty of Rio de Janeiro, hikes stunning chapadas, tracks the Brazilian big 5 and chases epic waterfalls. Perfect for a first trip to Brazil!
---
Brazil is an abundant holiday destination. It has beaches to the east, spectacular waterfalls to the south, the Amazon rainforest to the west and colorful villages to the north. The country is the 5th largest country in the world and also the largest country in South America. Needless to say, putting together a Brazil itinerary can be quite a challenge - you'll have some choices to make.
So what can you see when you have three weeks in Brazil? Our perfect three-week itinerary includes the renowned Iguaçu Falls, the tropical island Ilha Grande and must-visit places such as Rio de Janeiro and Salvador de Bahia. This Brazil itinerary will also take you off the beaten track to the Chapada Diamantina and northern Pantanal, Brazil's answer to Kruger National Park, complete with it's own Brazilian Big 5.
AFFILIATES | This post contains affiliate links. If you buy something following a link on this page, we'll get a small commission at no extra cost to you. If you have more question, please read our Privacy Policy & Disclosure.
---
The best 3 week Brazil itinerary for first timers!
---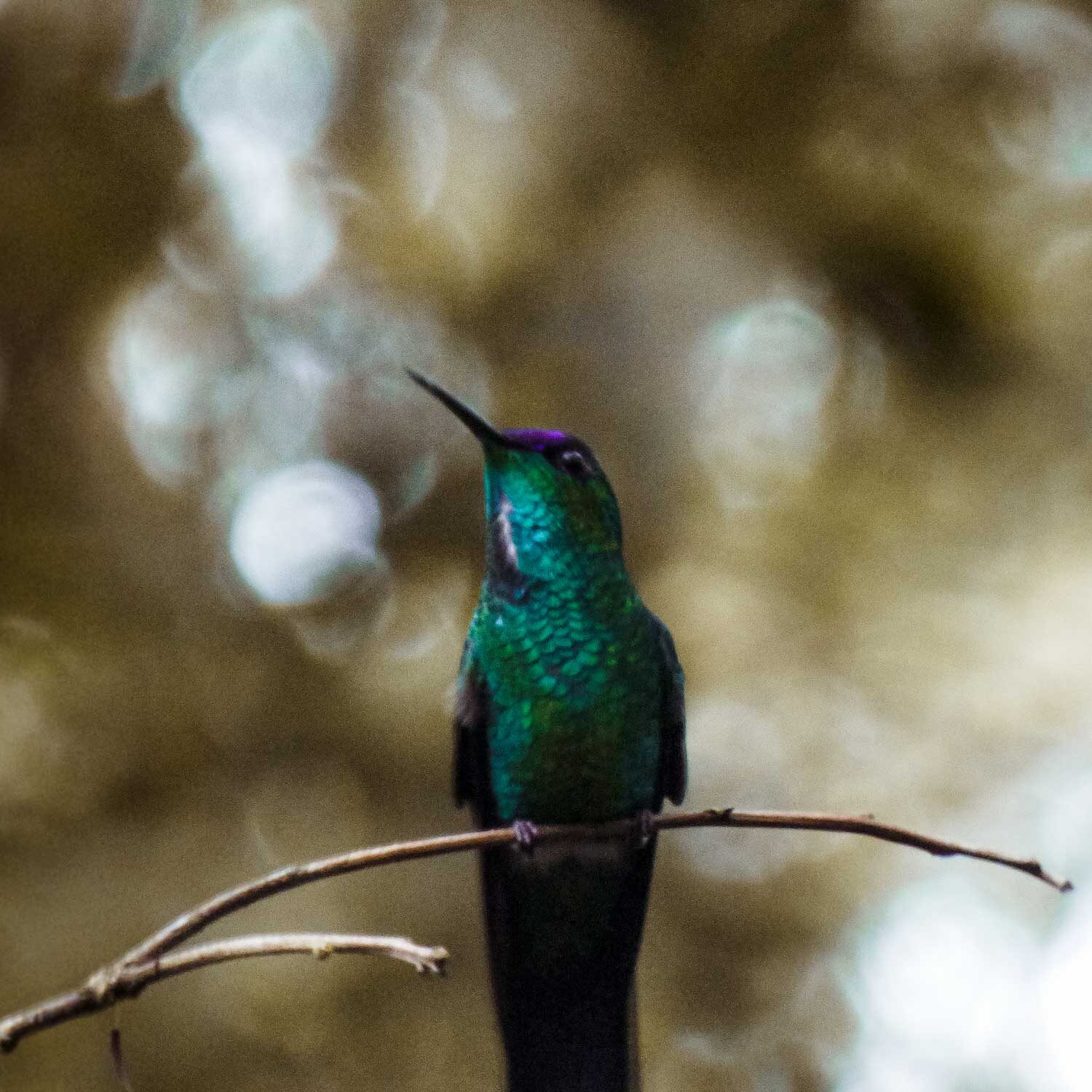 3-WEEK BRAZIL ITINERARY OVERVIEW
4 DAYS |Exploring Rio de Janeiro
6 DAYS | Exploring Salvador de Bahia and hiking the Chapada Diamantina
5 DAYS | Hiking the Chapada Guimarães and wildlife watching in the Northern Pantanal
3 DAYS | Gawking at Iguaçu Falls
3 DAYS | Hiking and beach bumming at Ilha Grande
Why go to Brazil?
Exploring one of the most beautiful waterfalls in the world
Hiking beautiful table mountains
Relaxing on the world most famous beach
Day 1 - 4 | Rio de Janeiro
Our trip begins in Rio De Janeiro, la ciudad maravillosa, which simply cannot be missing on any Brazil itinerary. No matter what your Brazil trip looks like, Rio is the crown jewel and should get a prominent place in it.
The possibilities in Rio are endless from sipping coconuts on Copacobana beach and exploring favela's to hiking in Trujila National Park. All under the protective eye of Christ Redeemer.
With four full days in Rio, we were able to visit highlights such as Sugarloaf Mountain, the Selaron Staircase, Christ Redeemer, visit a favela, hike to Dos Irmaos and of course relax on its famous beaches.
We have listed our favourite activities in our Rio De Janeiro Guide.
Click here to view additional hotels in Rio de Janeiro and browse prices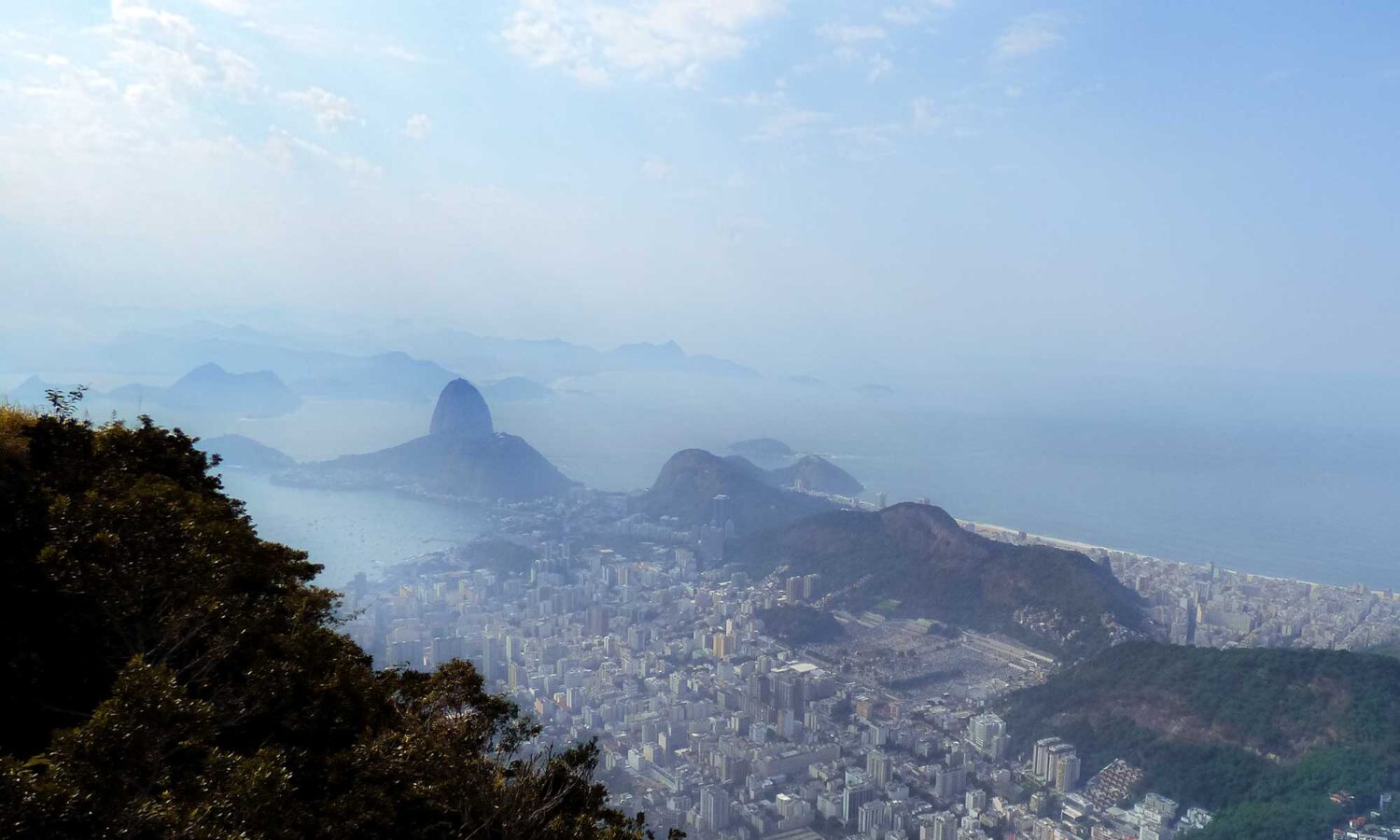 Day 4 - 10 | Salvador de Bahia and Chapada Diamantina
Ah Salvador… we adored the pebble stone streets with pastel coloured facades of the historic centre from the first moment we set eyes on the Pelourinho. The sultry evenings are swelled with the rhythm of the drums and lures capoeira dancers and locals to the cosy squares. Grab a caipirinha, order a portion of Acaraje from one of the many Baiana ladies, the women who make them, and dance the night away!
We only spend 2 nights in Salvador but if your Brazil itinerary allows it, the many tropical beaches at Morro do Sao Paulo and art galleries well deserve your precious time!
We stayed at the amazing Hotel Villa Bahia in Santo Antonio, Salvador's historic district. The hotel retained its colonial feeling with its large open windows, dark hardwood floors and romantic canopy beds. Oh… and the breakfast is to die for!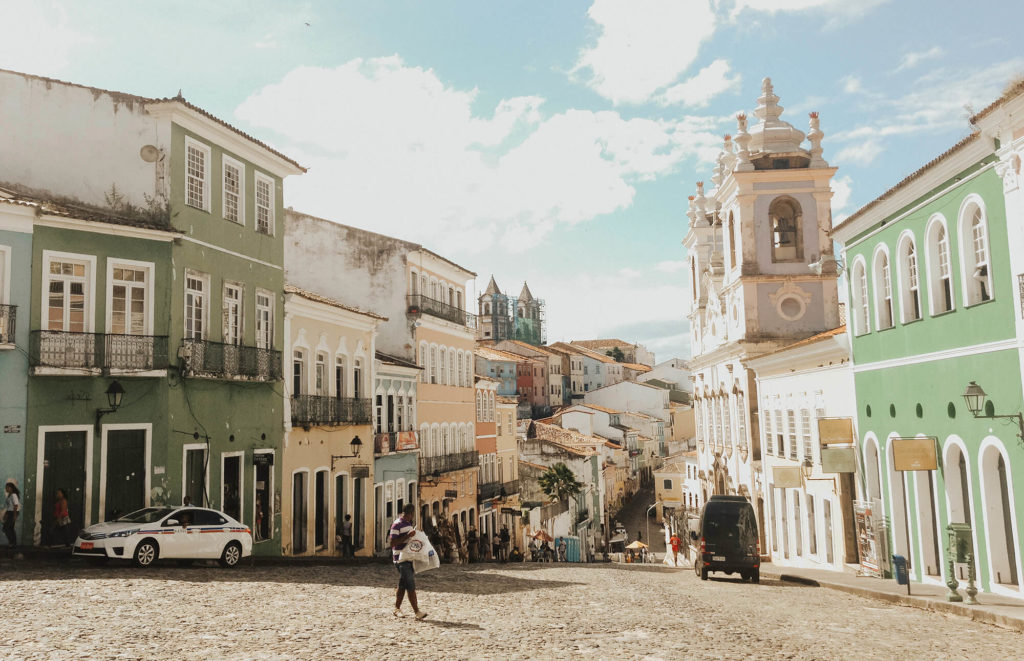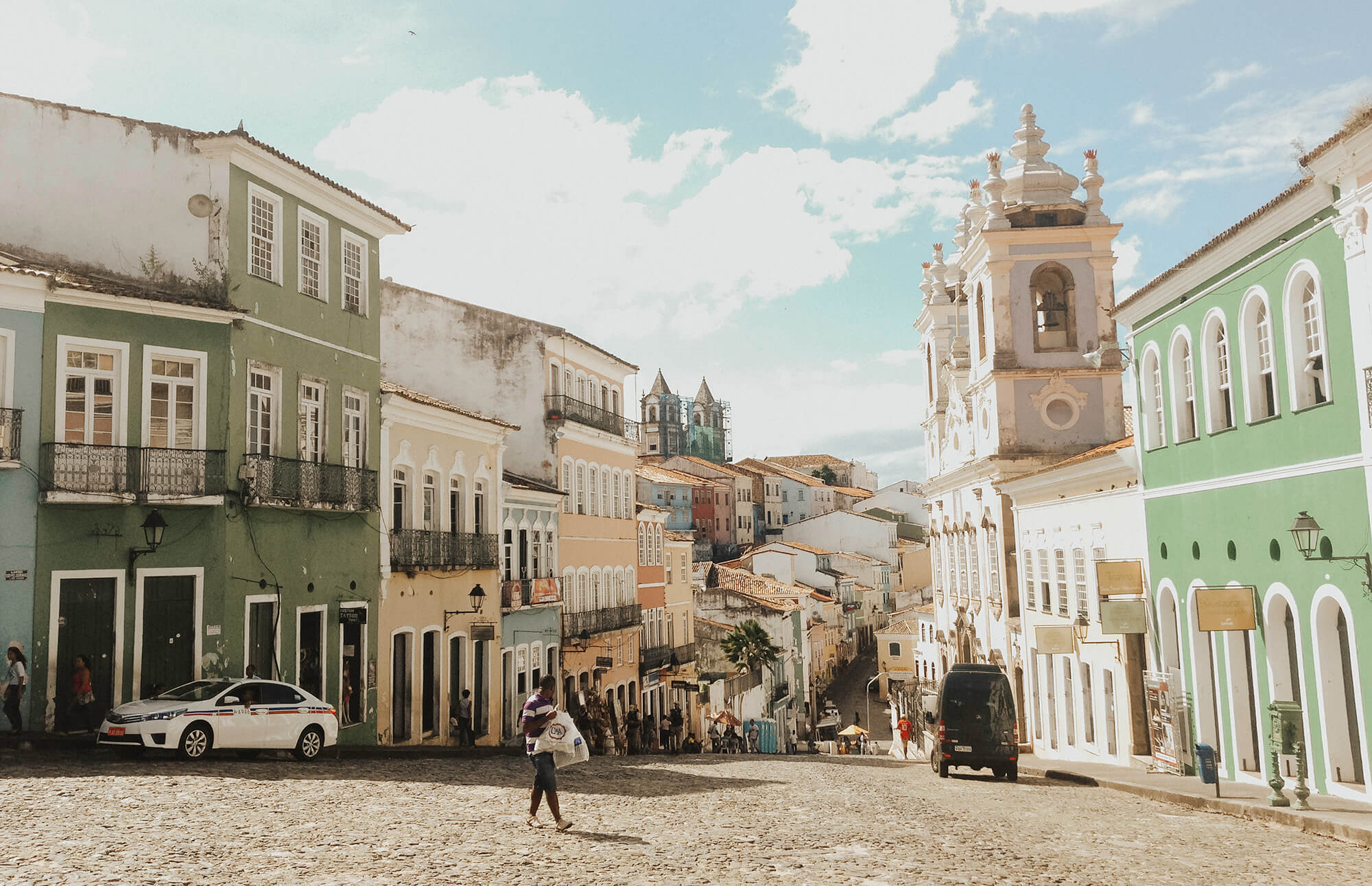 Salvador da Bahia is also an excellent hub to discover one of Brazil's most amazing National Parks: The Chapada Diamantina.
We spend 3 nights in Lençois at the intimate
Pousada Vila Serrano
. The pousada is only 350m from the town centre where you can find several tour agencies offering tours and guides to discover the park. You can also stock up on new hiking boots or granola bars if needed, the town is well equipped and has quite the buzzling restaurant scene too! Check out our
Chapada Diamantina Guide
for more info on how to get there and the best things to do.
Days spent: 4 days/3 nights
Click here to view additional hotels in Chapada Diamantina and browse prices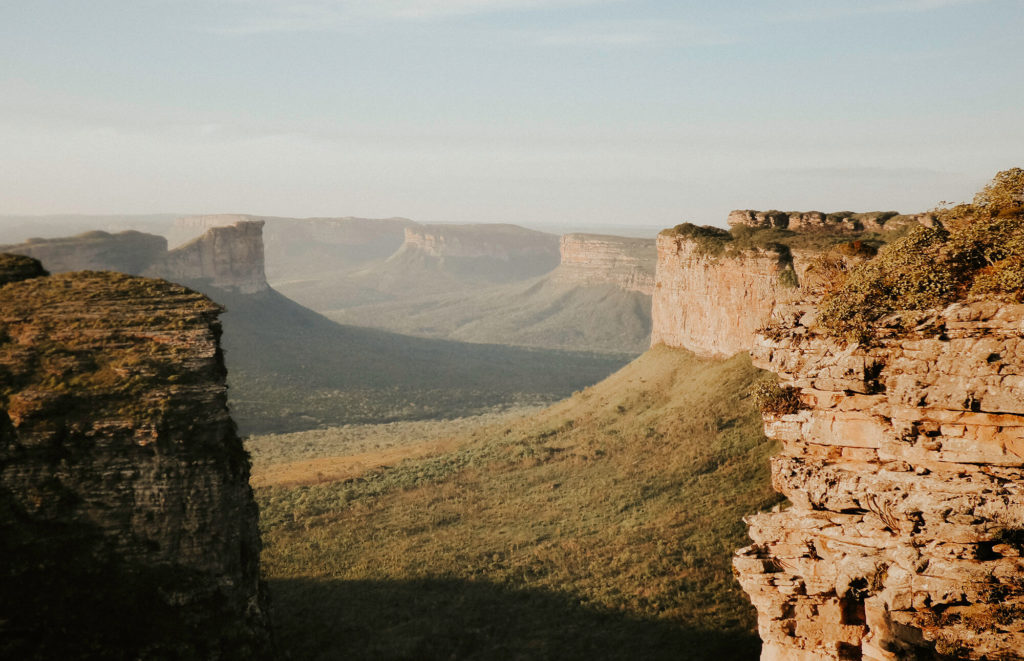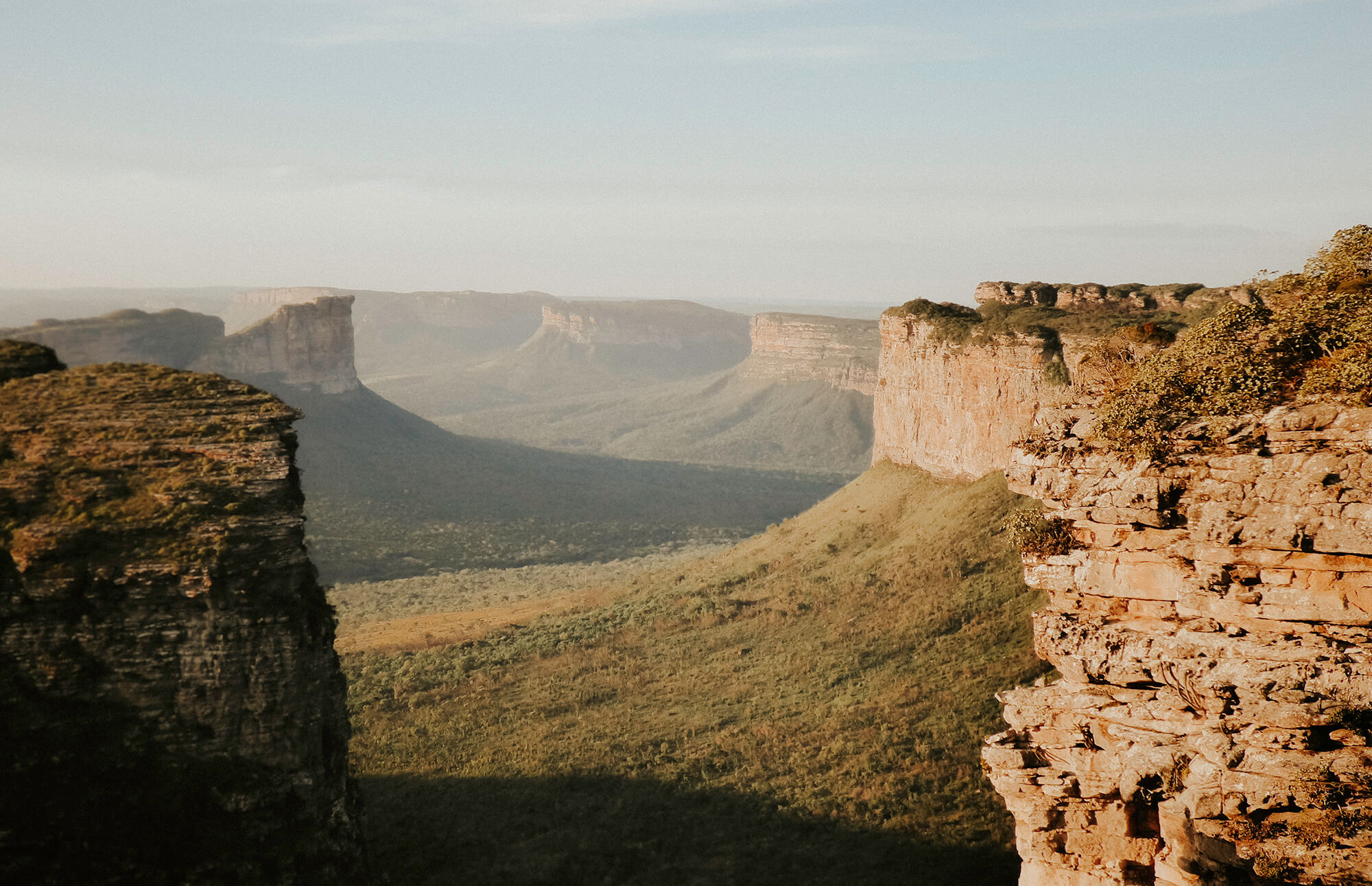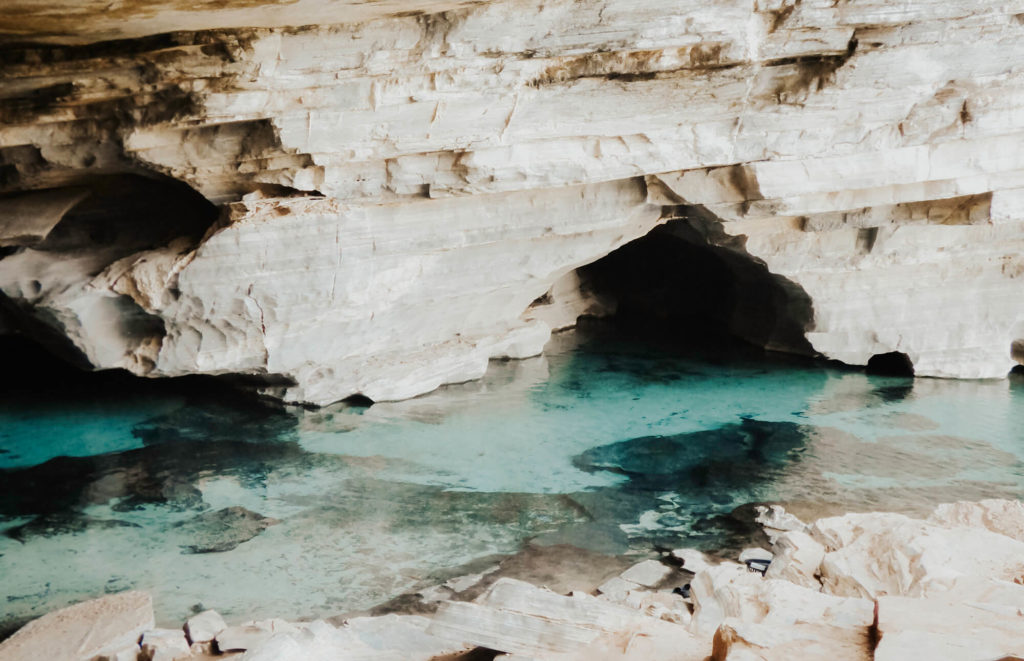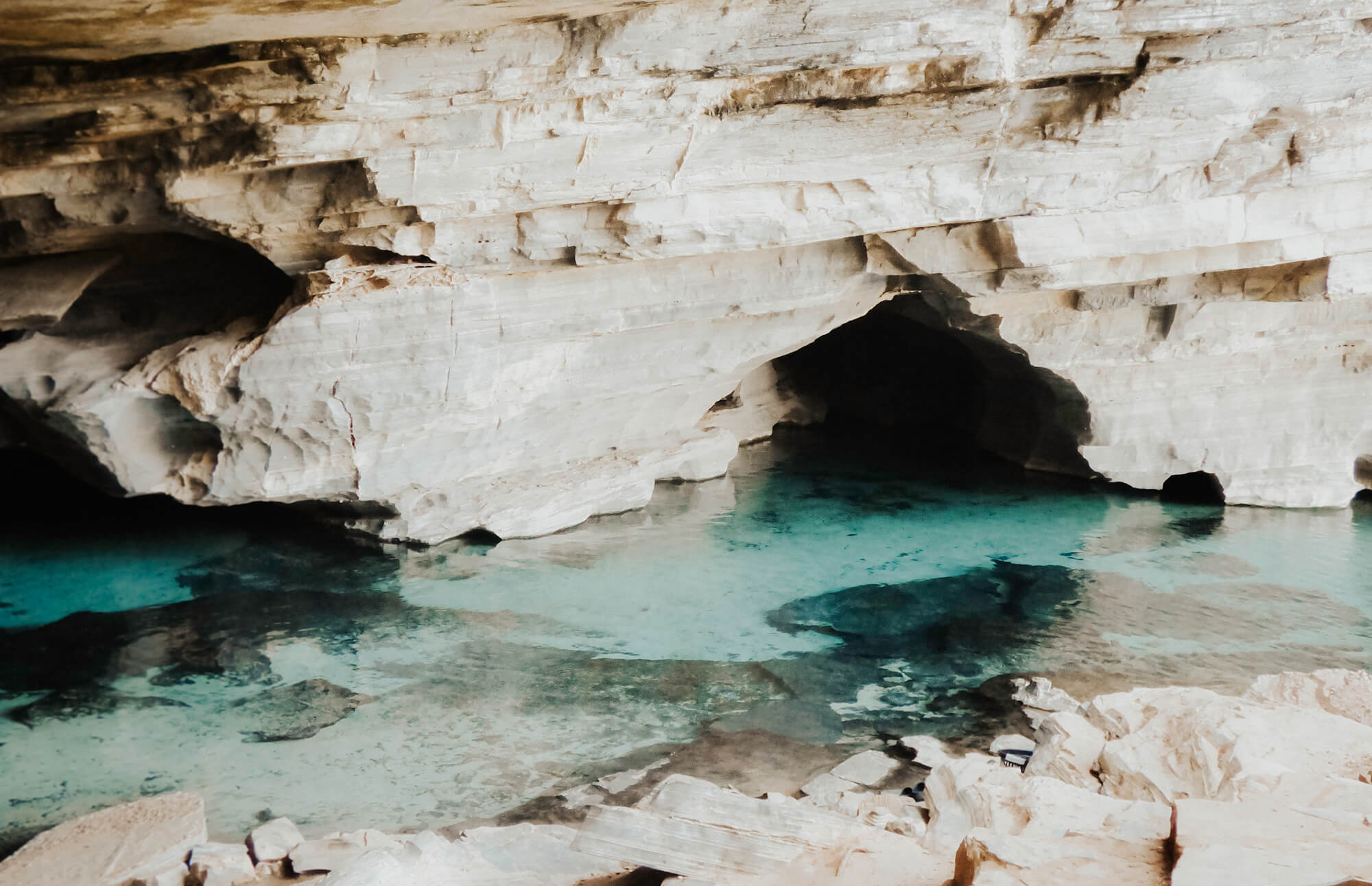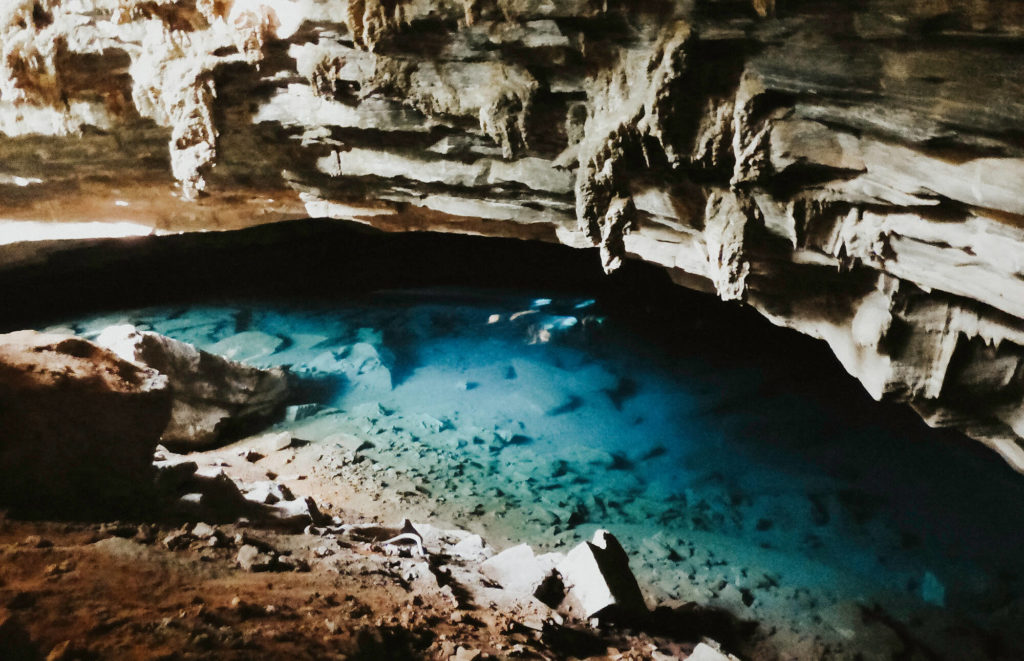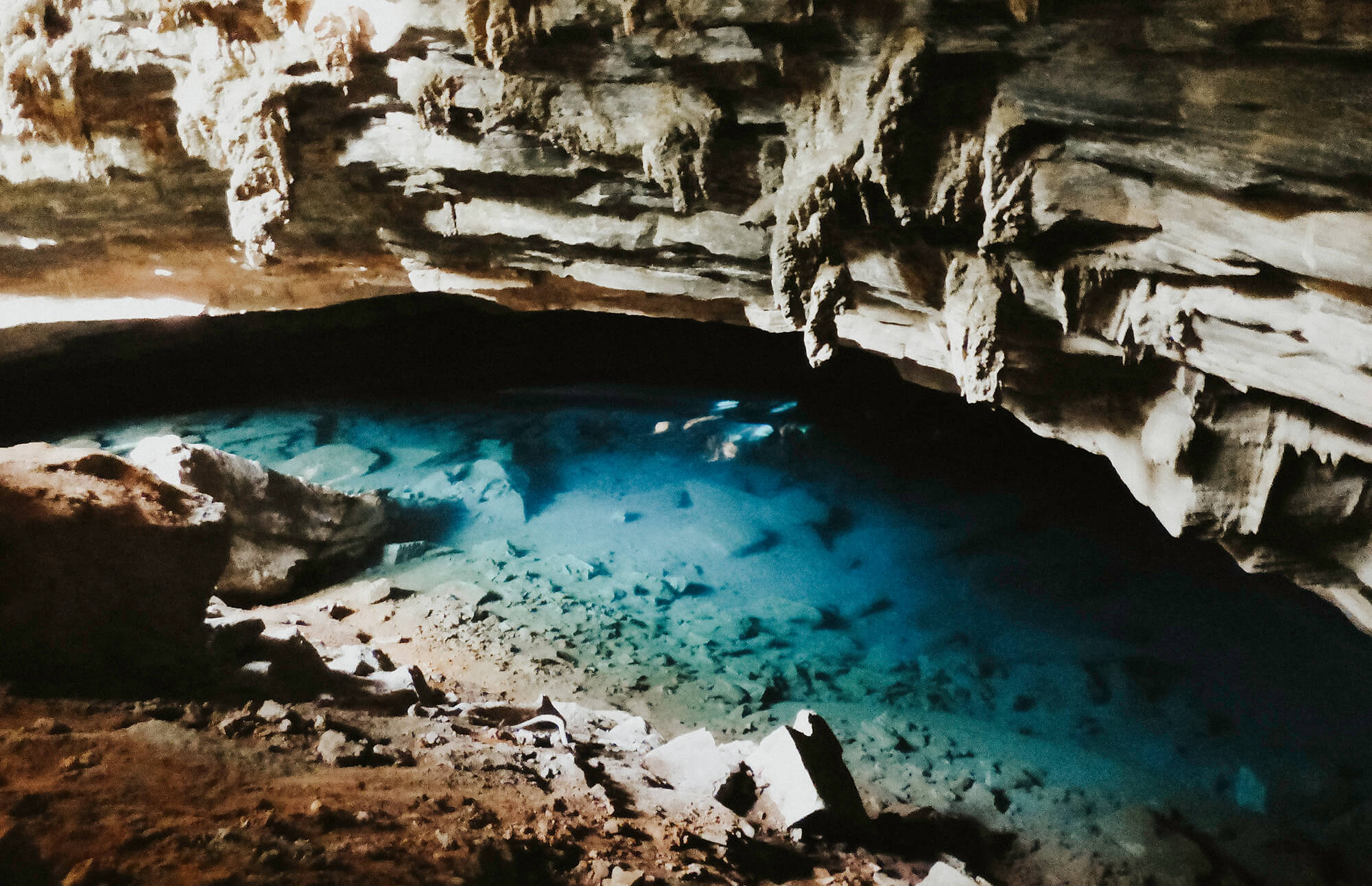 Day 10 - 15 | Chapada dos Guimarães and the Northern Pantanal
Cuiabá: the gateway to both the northern Pantanal and the Chapada Dos Guimarães. Both are equally impressive, the Pantanal because it's the habitat of the Brazilian Big 5 (Brazilian Tapir, Giant Anteater, Maned Wolf, Giant River Otter and Jaguar) and the Chapada Dos Guimarães because of her beautiful red-coloured table mountains.
The Chapada Dos Guimarães was supposed to be one of the hiking highlights of our trip, we were set to challenge ourselves with the Morro São Jerónimo hike which was supposed to have wonderful views from the top. A nasty stomach bug however stopped our endeavours :(. The pictures predicted some spectacular views though, hopefully you will be able to complete the hike! You do need a guide though. Check out
our guide for other activities in Chapada Dos Guimarães
.
Days spent: 3 days/2 nights
Click here to view additional hotels in Cuiabá and browse prices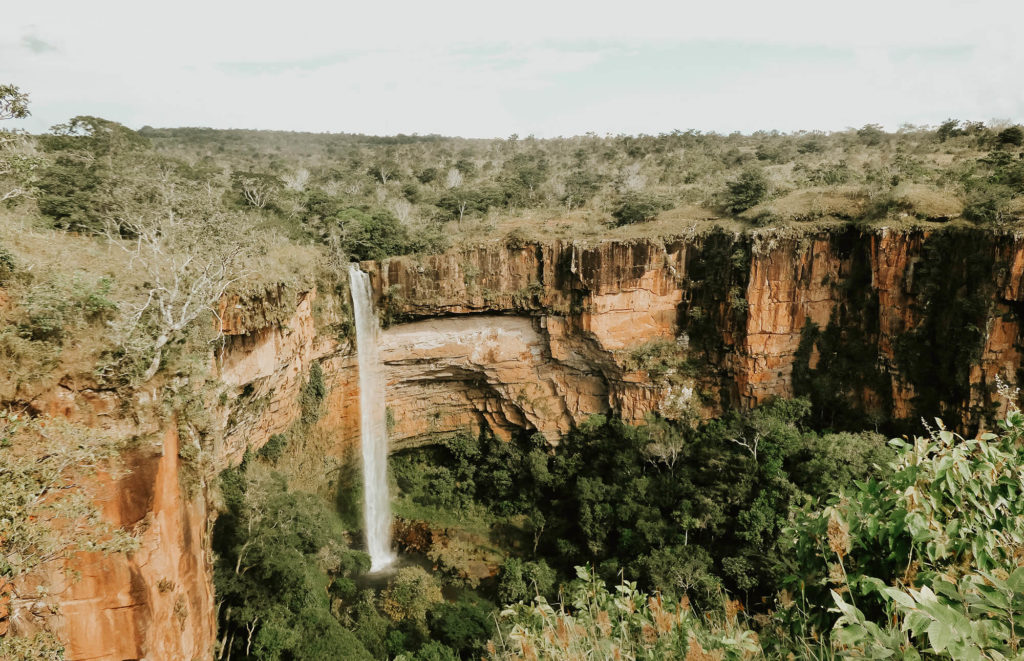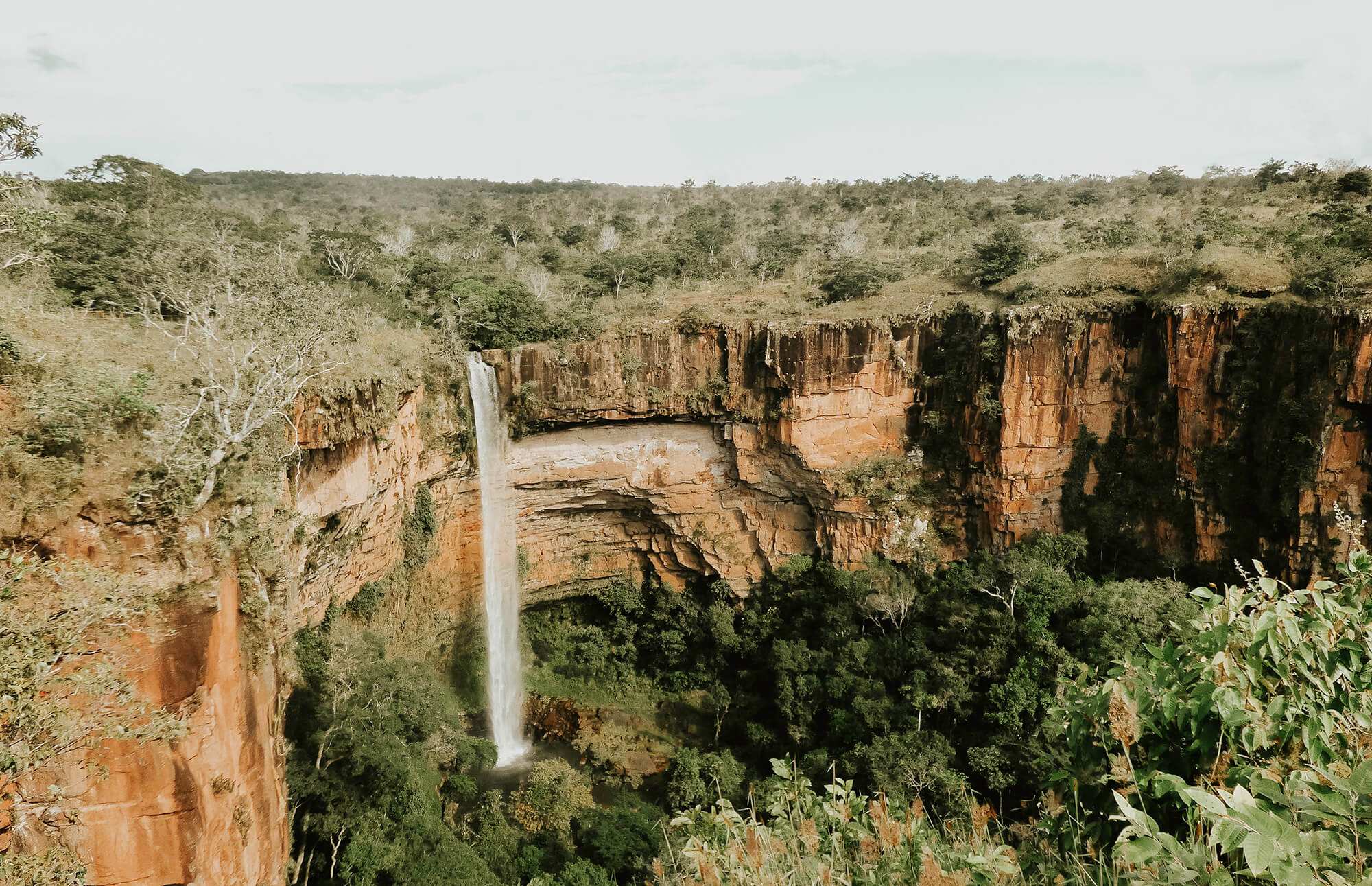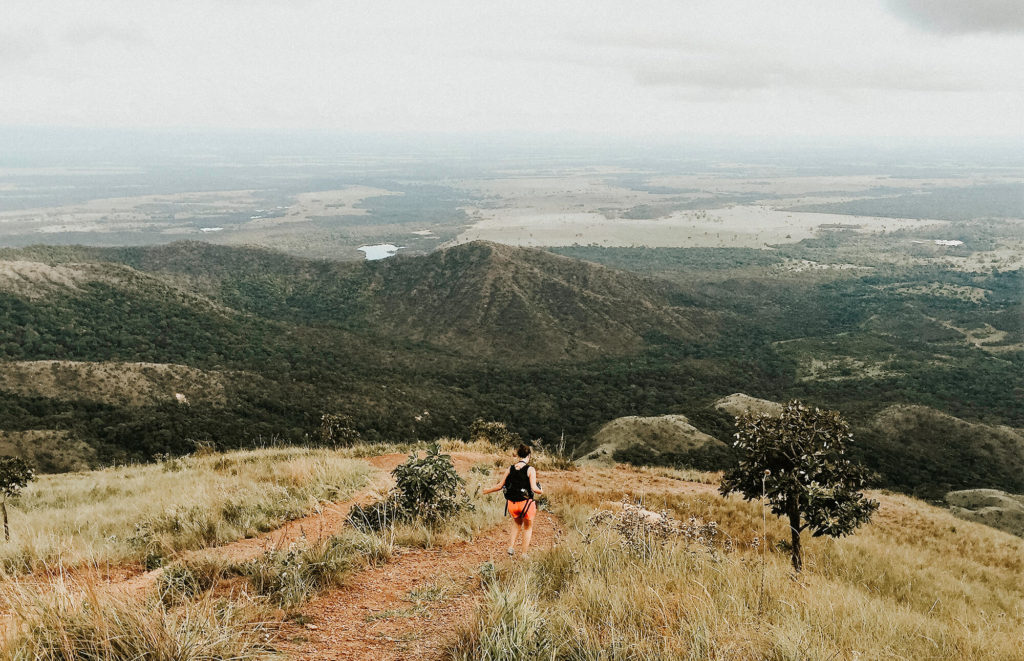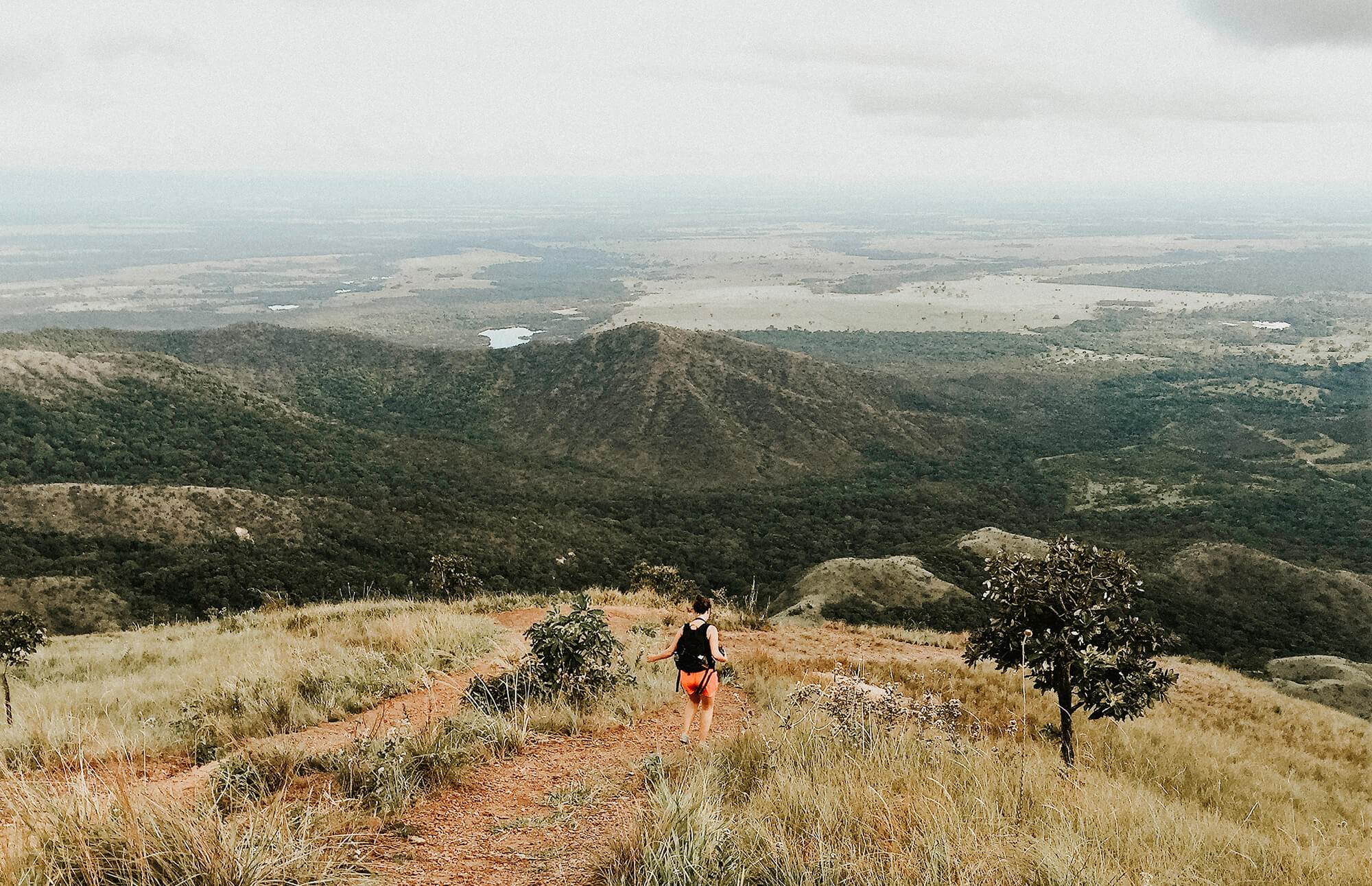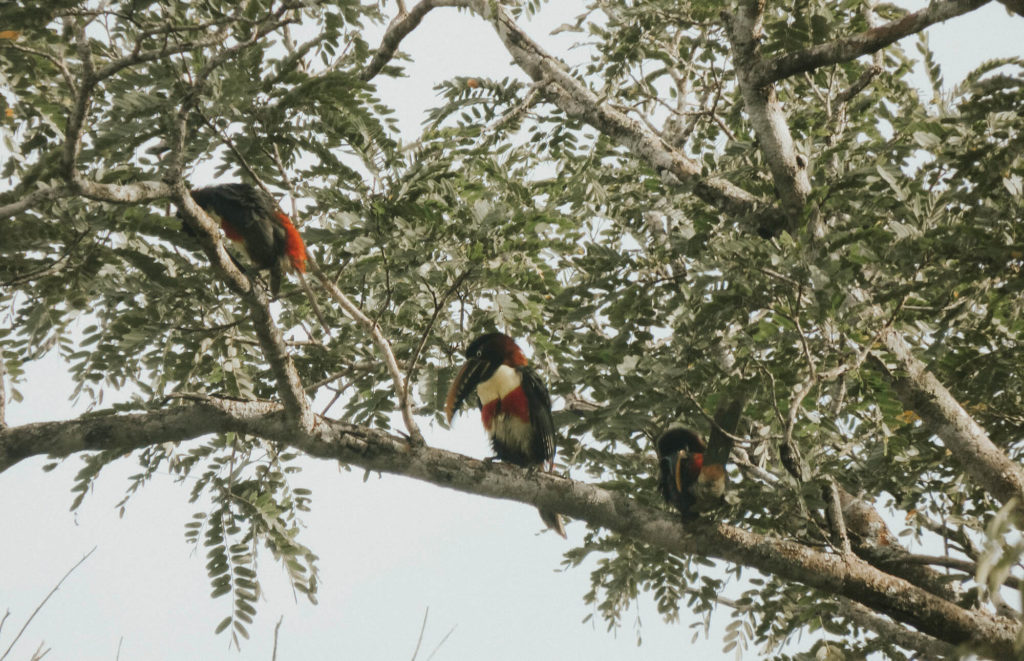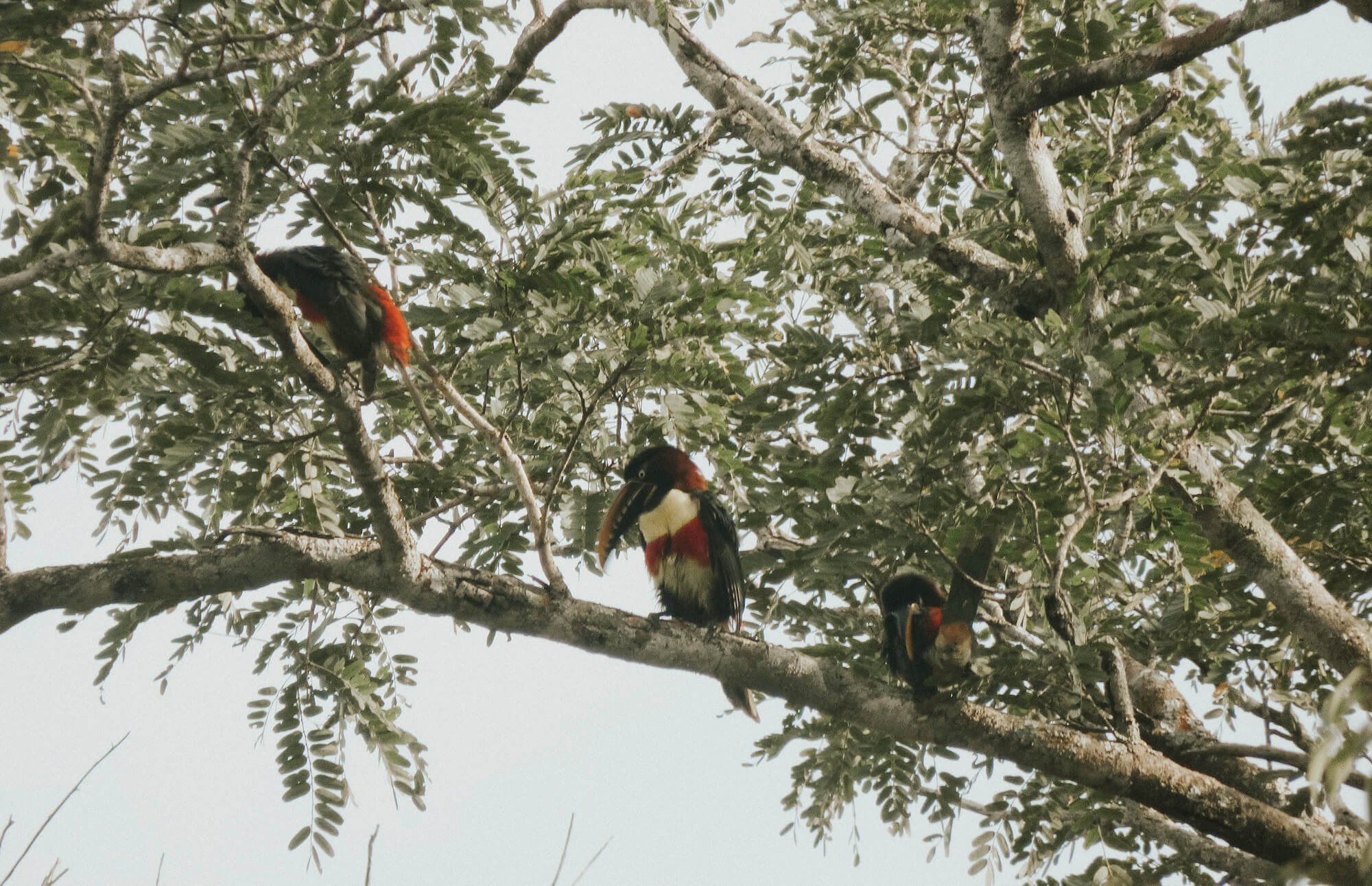 From Cuiabá it's not far to the start of the Transpantaneira (only road in the Pantanal) and your Brazilian safari! With a little luck, you'll be able to spot the Brazilian Big 5. Spotting animals in the Pantanal is much easier than in the Amazon, where animals are hidden in the lush foliage. This and the more complicated (and more expensive) accessibility of the Amazon were our main reasons to spend a few days in the Pantanal. In the four days that we stayed here, we did two trips daily which allowed us to see so many different animals! We stayed at the
Araras Eco Lodge
right on the Transpantaneira.
We traveled outside the Jaguar season. Is this high on your must-do list? Then maybe skip one night at your pousada along the Transpantaneira and opt to spend it at Porto Joffre instead, the place to be for Jaguar sightings!
Days spent: 4 days/3 nights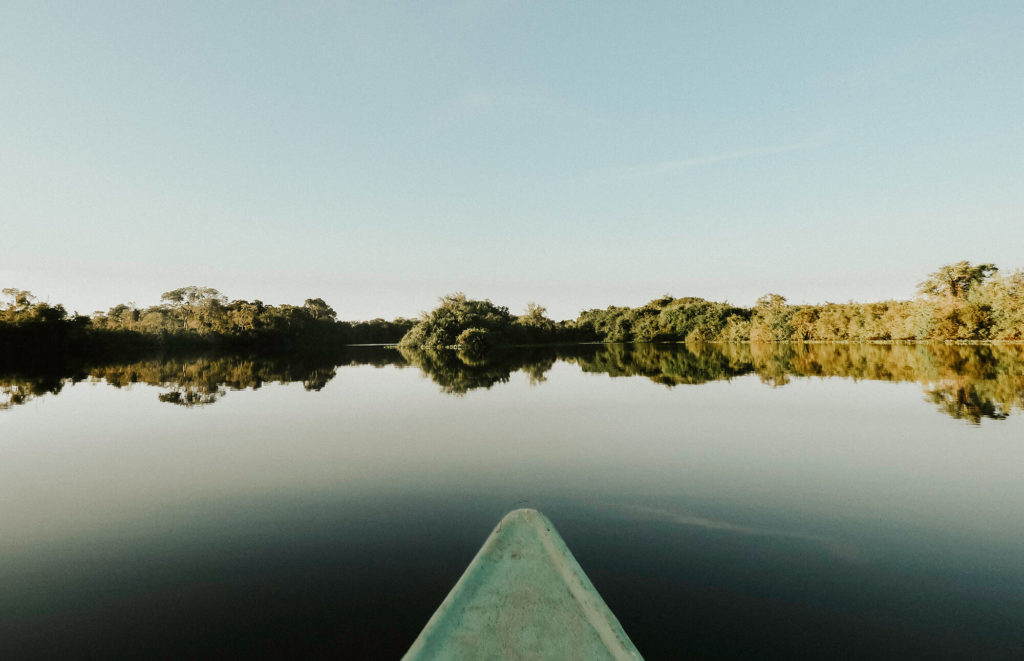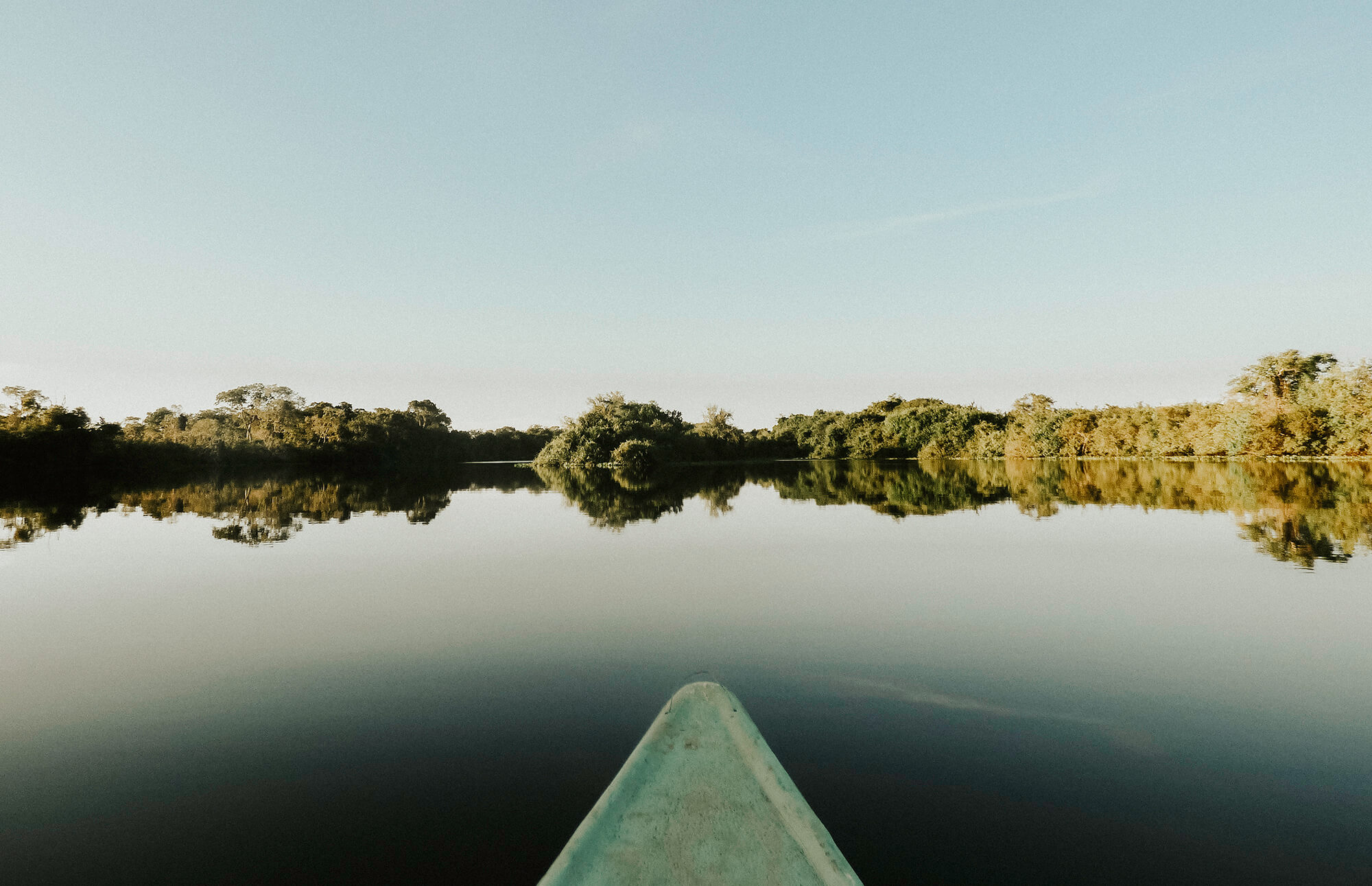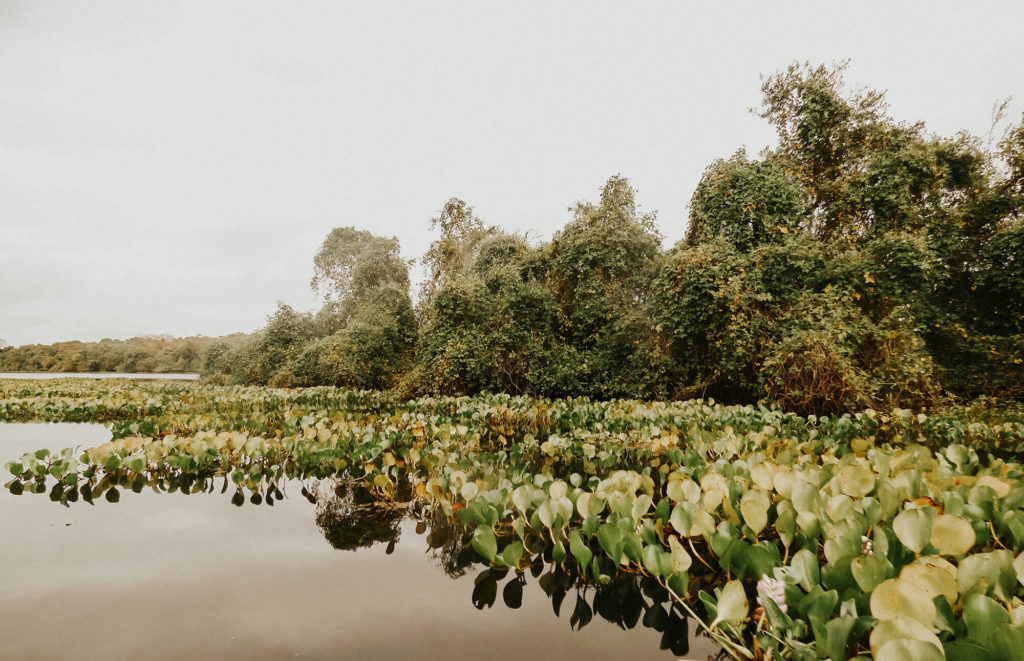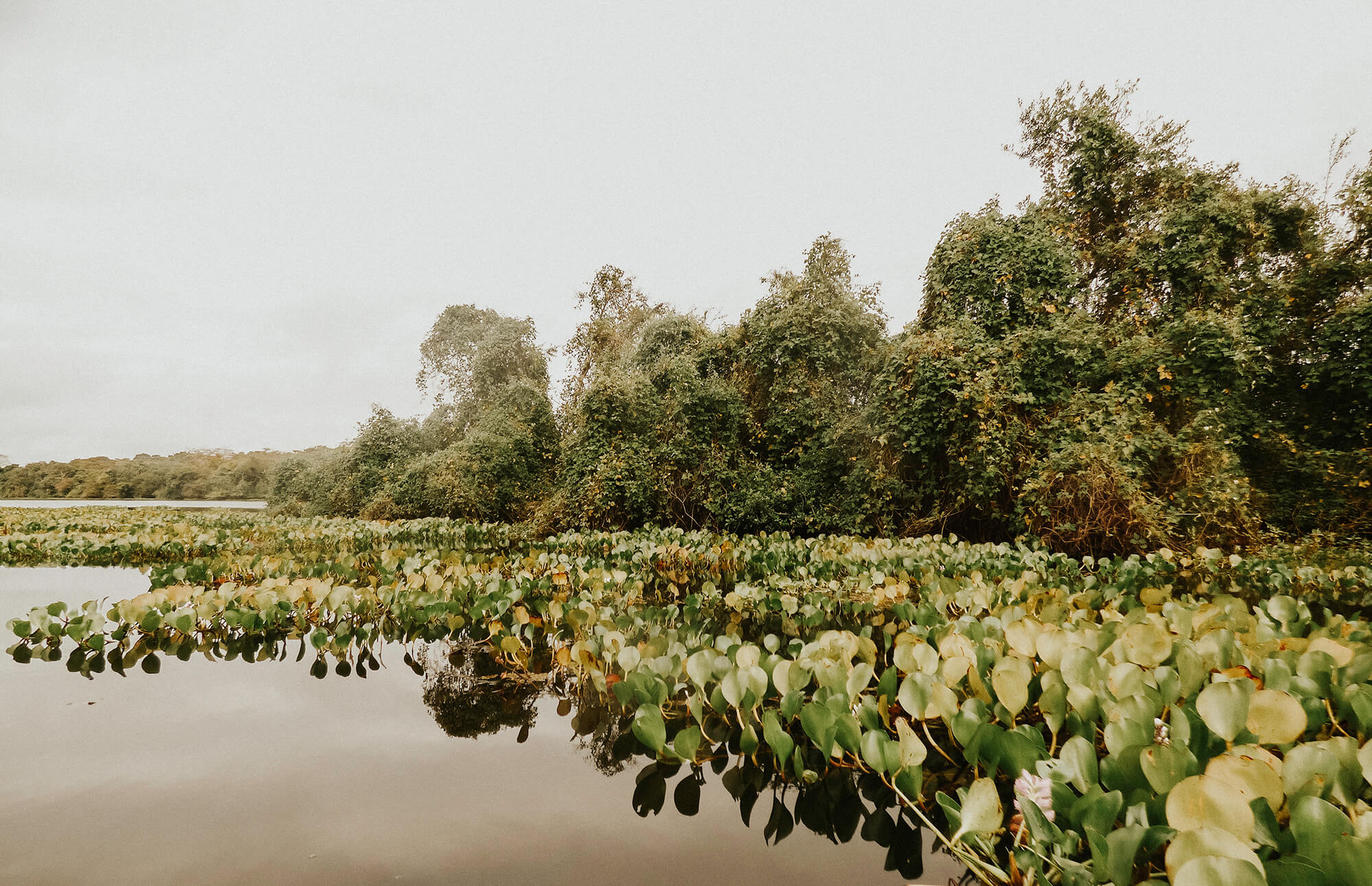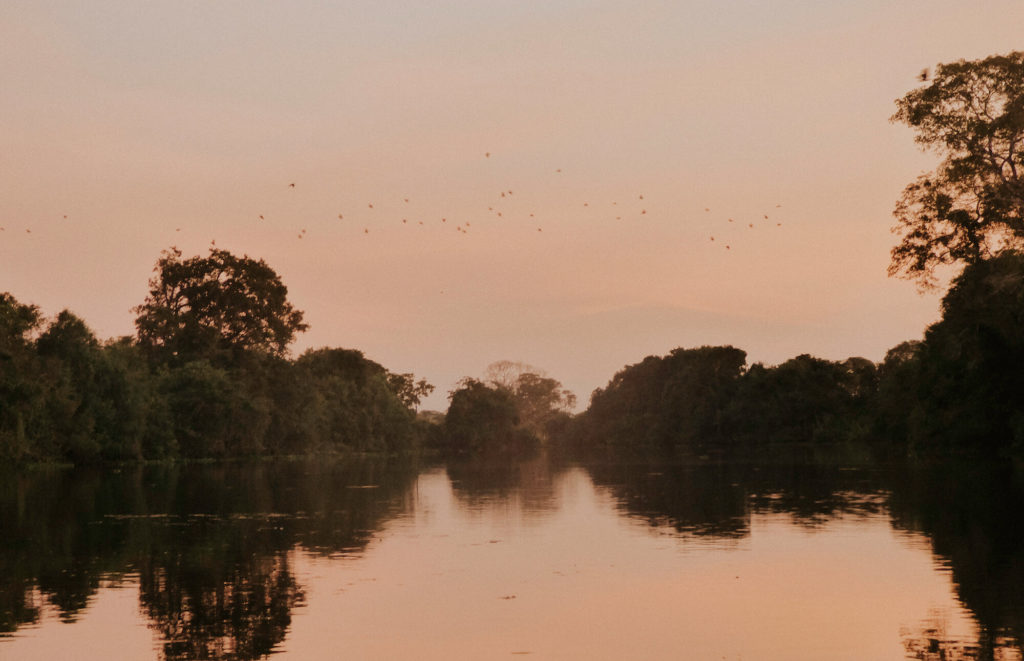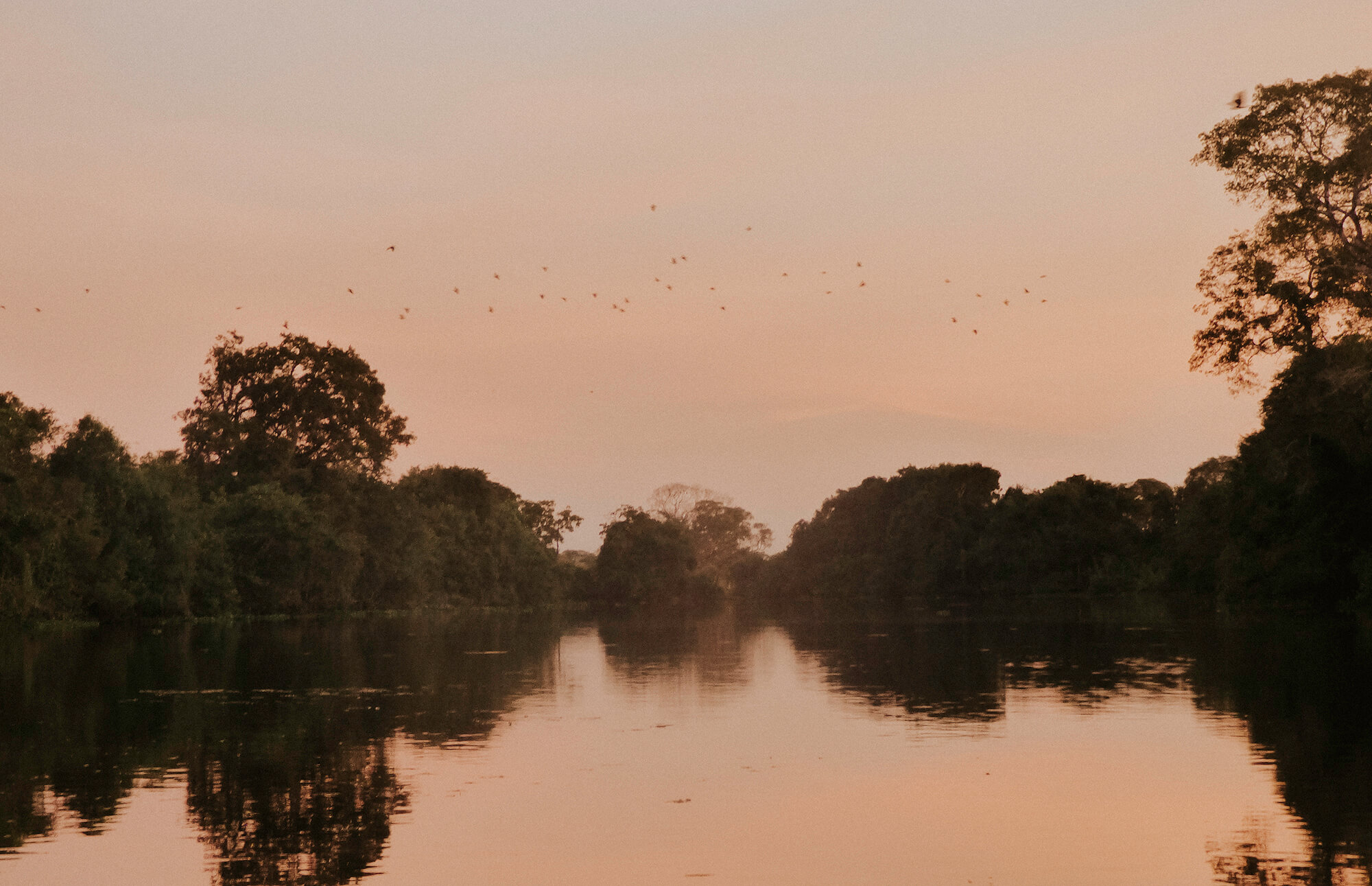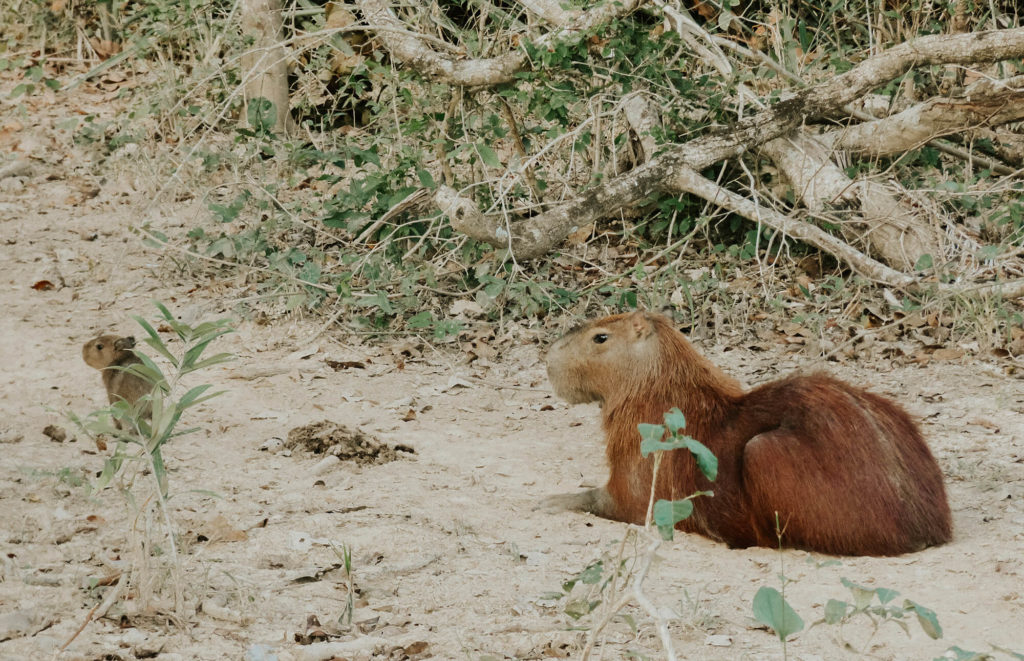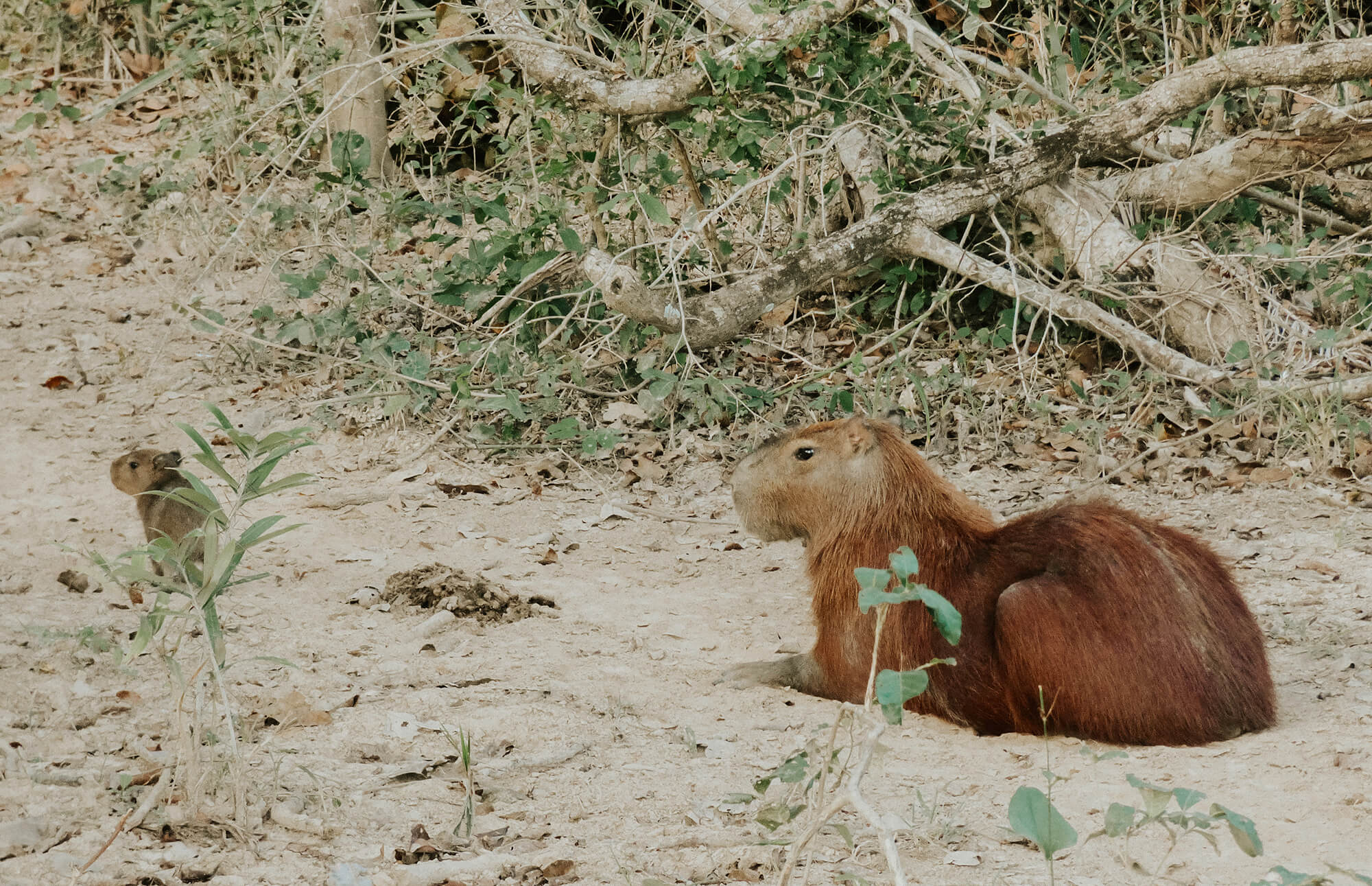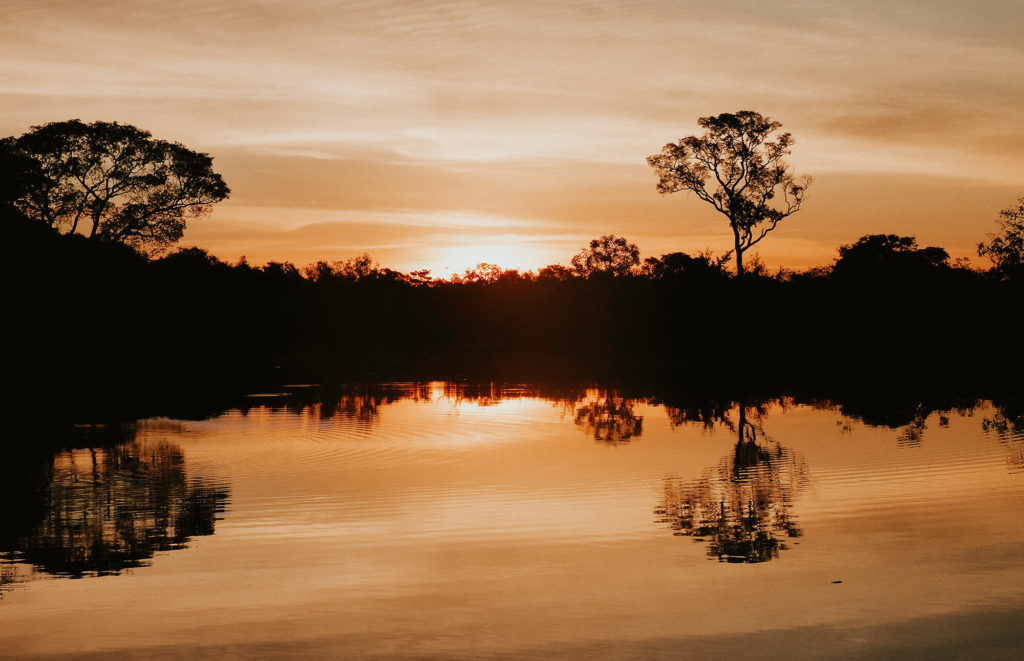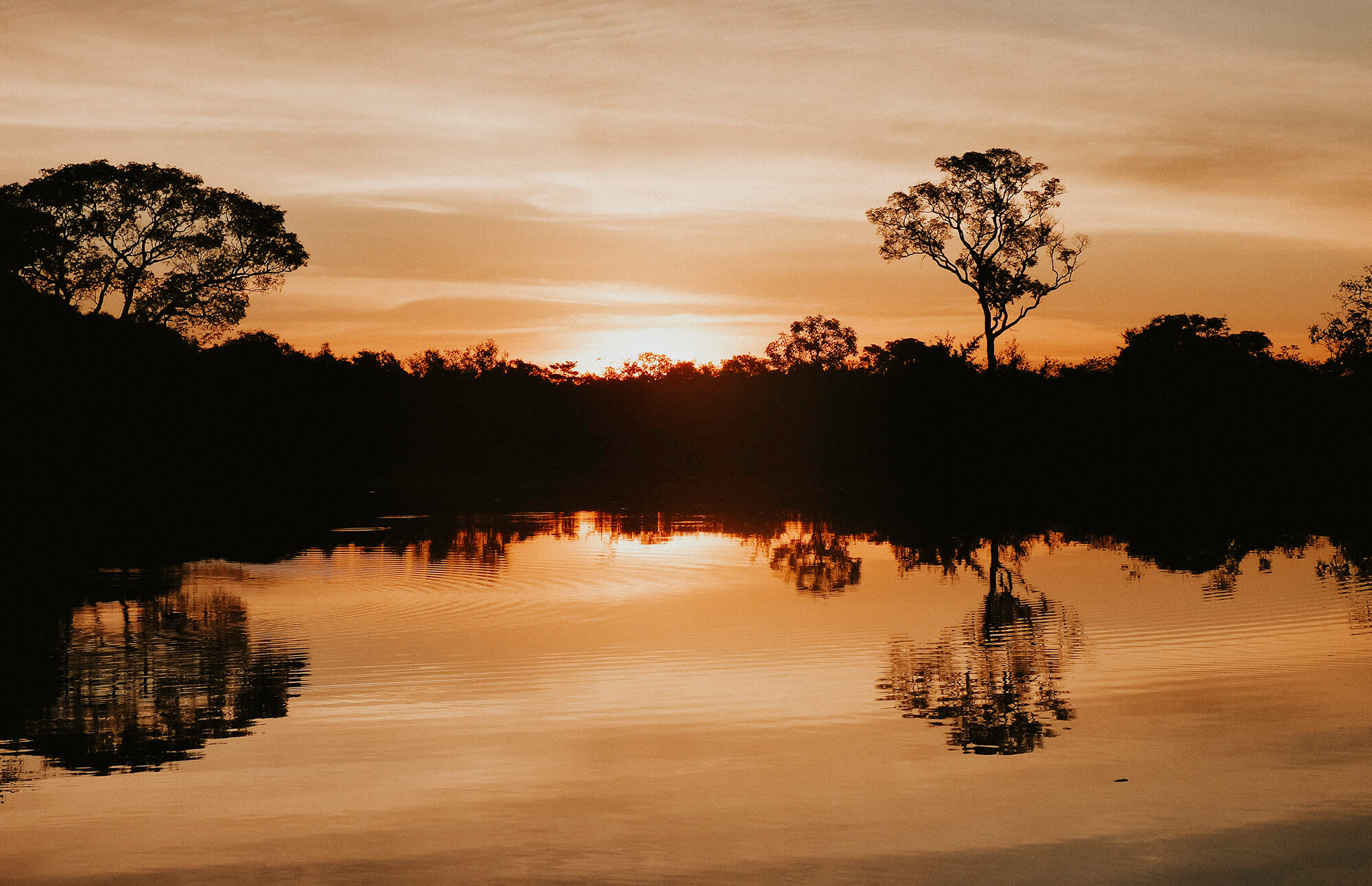 Day 15 - 18 | Iguaçu Falls
One of the most memorable stops on our Brazil itinerary. The Iguacu Falls are right on the border between Argentina and Brazil which means you can see them from the two countries. We had two complete days to check out both sides; count on a half day for the Brazil side and a full day for the Argentinian side. No need for a guide, you can do the entire excursion yourself if you're keen on taking public transport or book a taxi to take you across the border.
Most of Brazil is located in the tropics, which means especially the northern part of the country doesn't really experience much climate variation: it's hot all year around. The more you travel south though, the more temperatures will vary, resembling more a European summer. If you're planning on exploring southern Brazil, try to avoid the rainy season from December-February and instead schedule your trip during the dry season in March-November.
We stayed super close to the falls at
Hotel San Martin
. There is a bus stop right in front of the hotel and they have a travel agency at the hotel in case you wish to book an excursion. Read our
Iguaçu Falls Guide
for more info on how to get there and what to do.
Days spent: 4 days/3 nights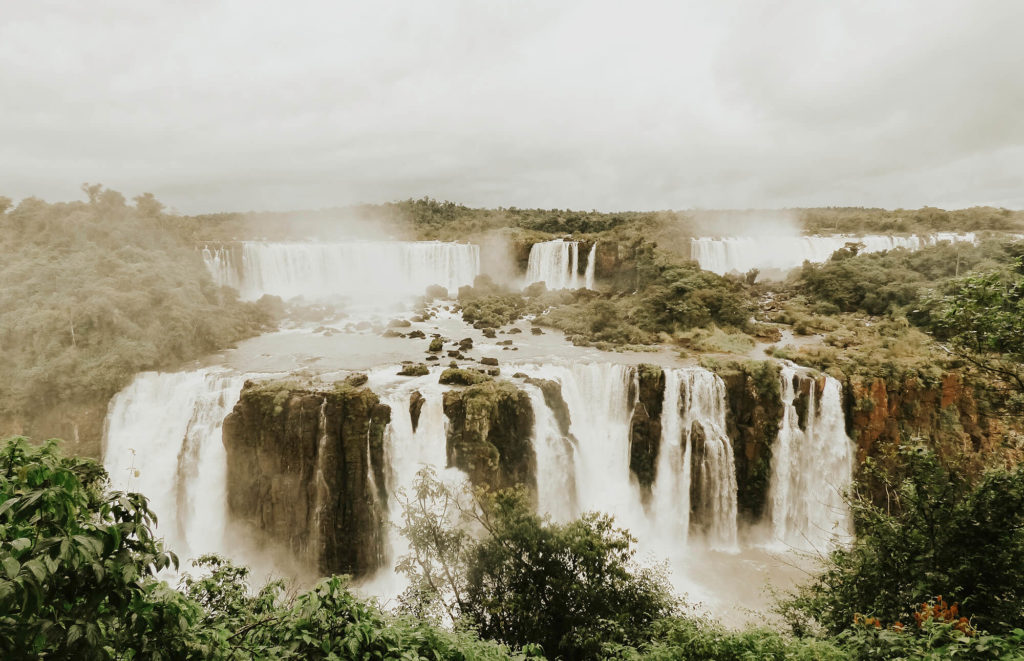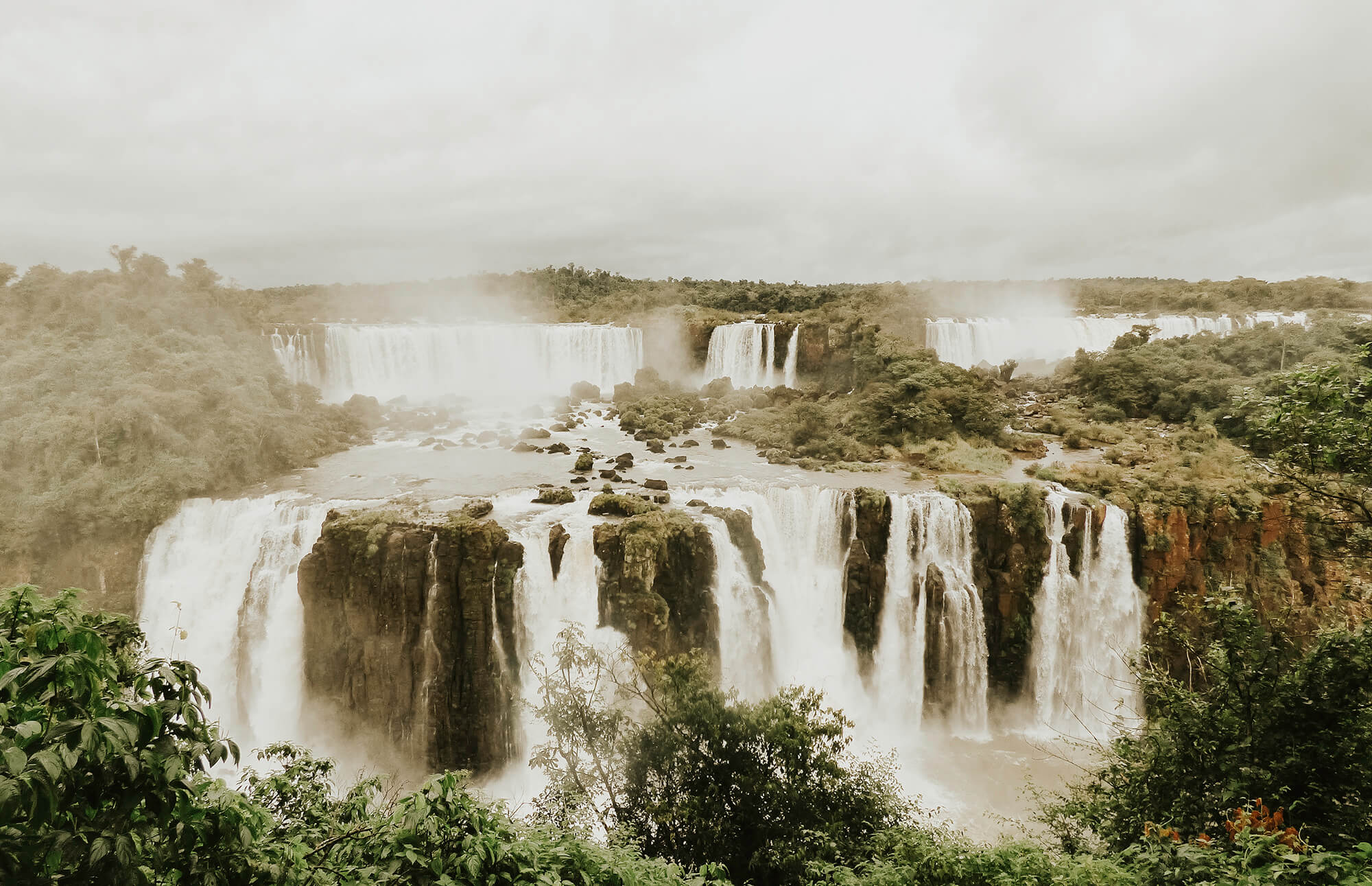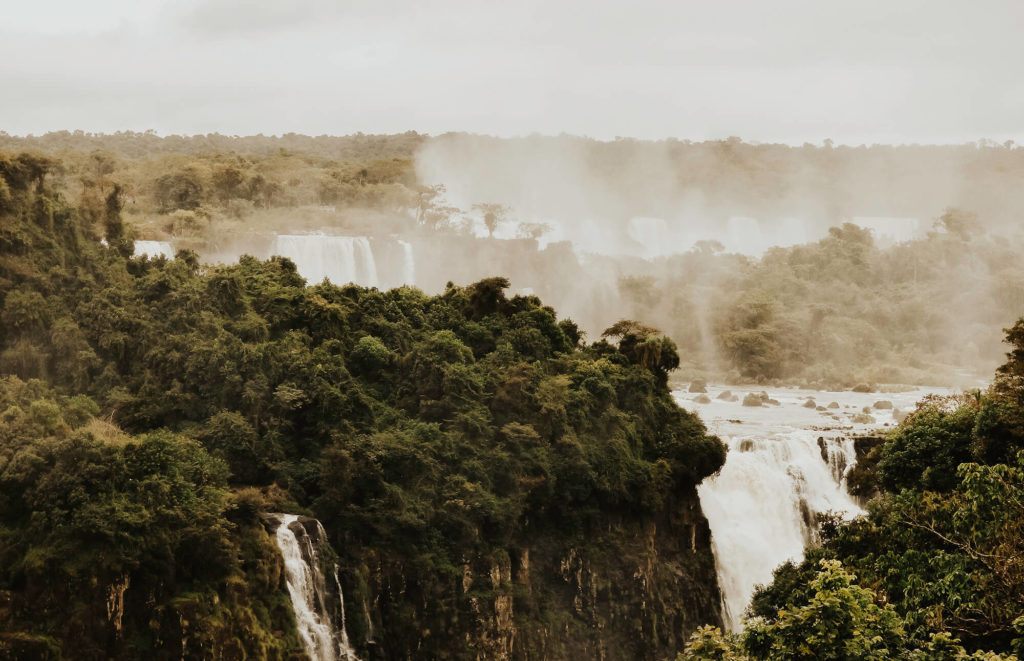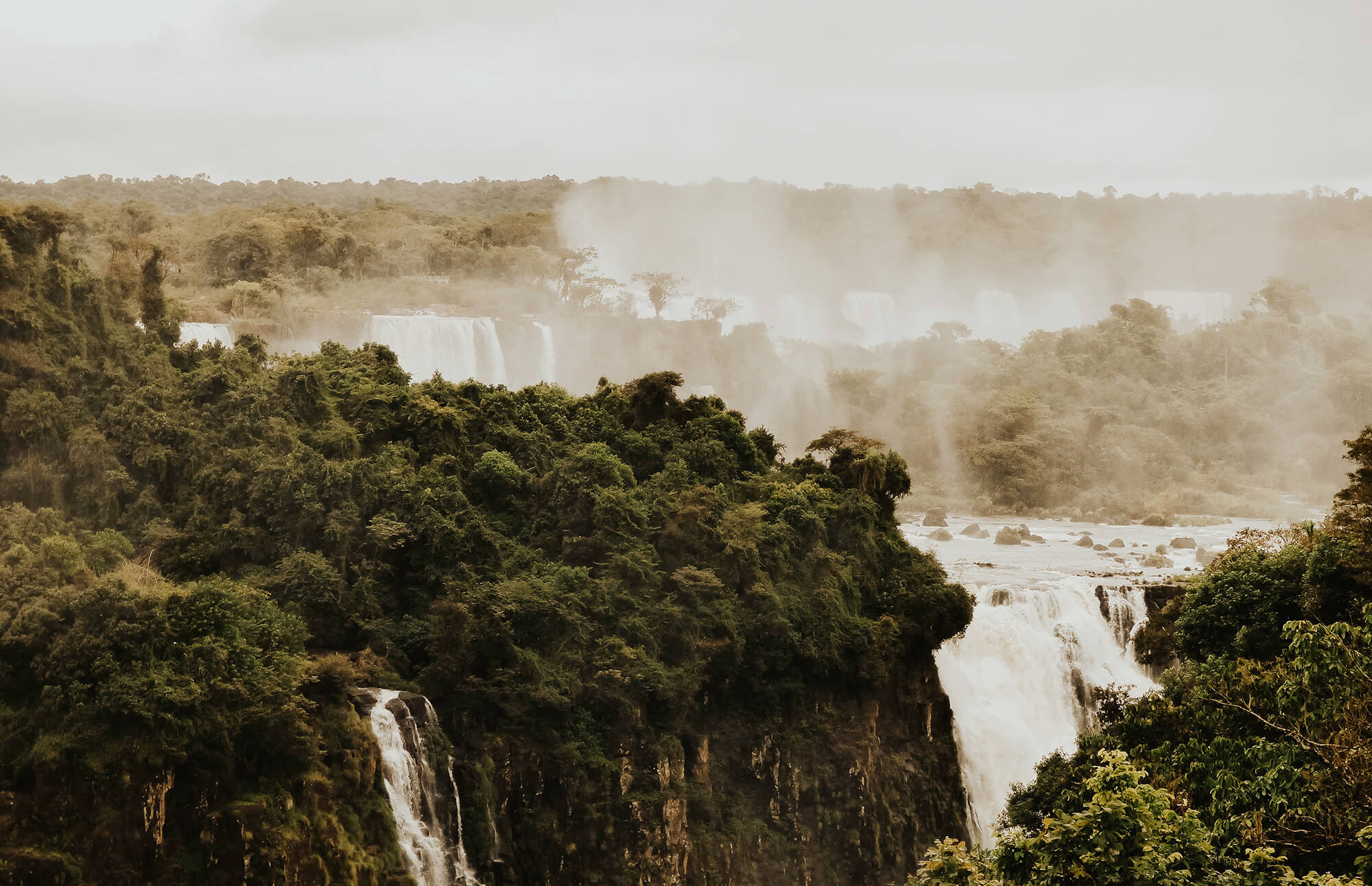 Day 18 - 21 | Ilha Grande
The last part of our Brazil itinerary was spent on the tropical island Ilha Grande near Rio de Janeiro. We had two complete days on the island that we wanted to explore by hiking. The island is paradise for hikers and even more if you want to find a hidden beach at the end of your trail.
We stayed at the spectacular
Pousada Naturalia
that offered the most amazing breakfast and was super close to the start of the hiking trails. Want to know more about how to get there and what to do? Take a look at our
Ilha Grande Guide
.
Days spent: 3 days/2 nights
Click here to view additional hotels in Ilha Grande and browse prices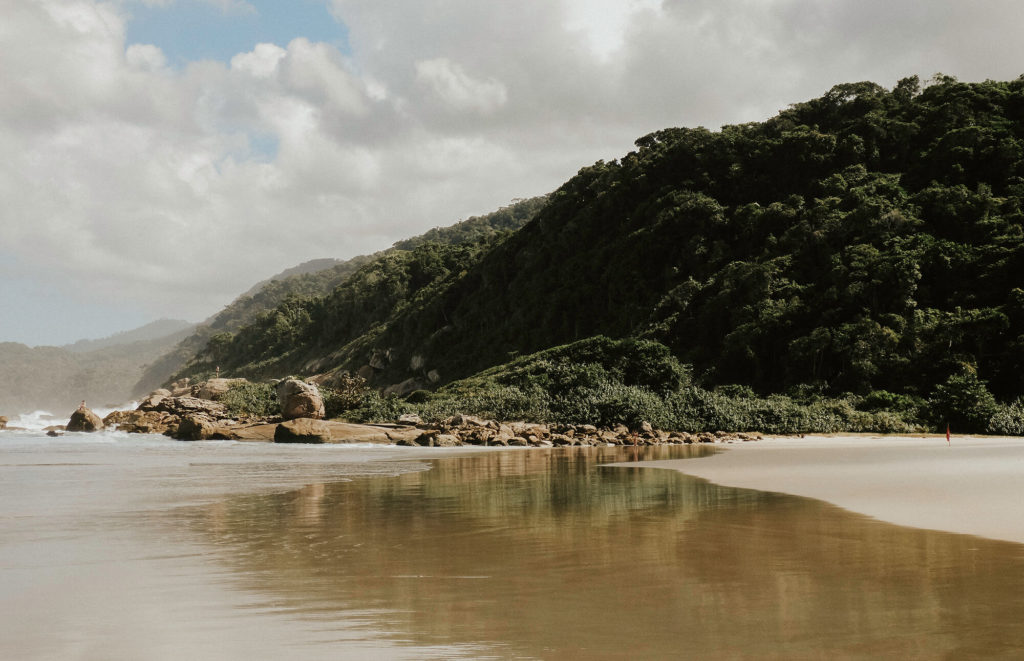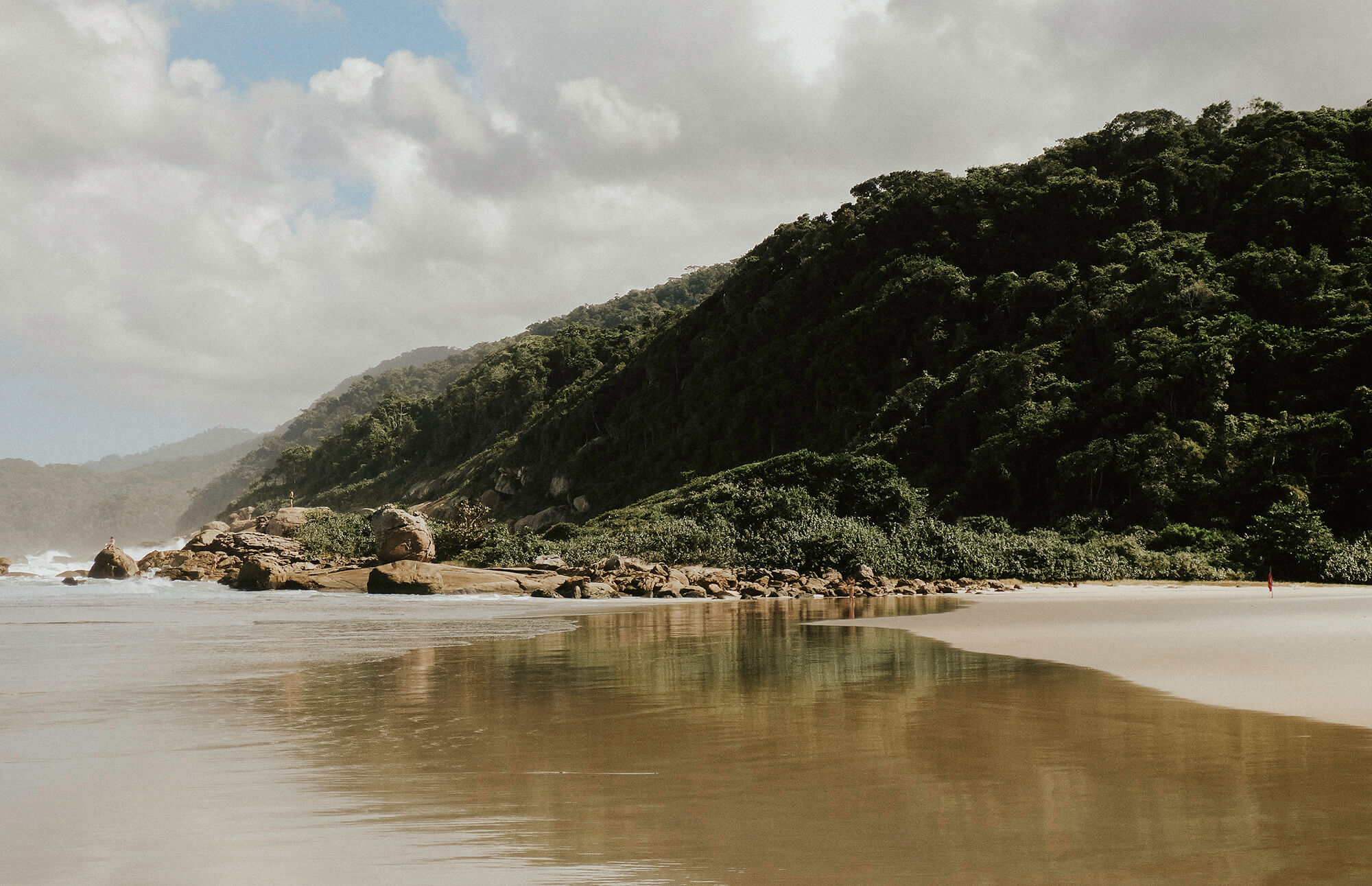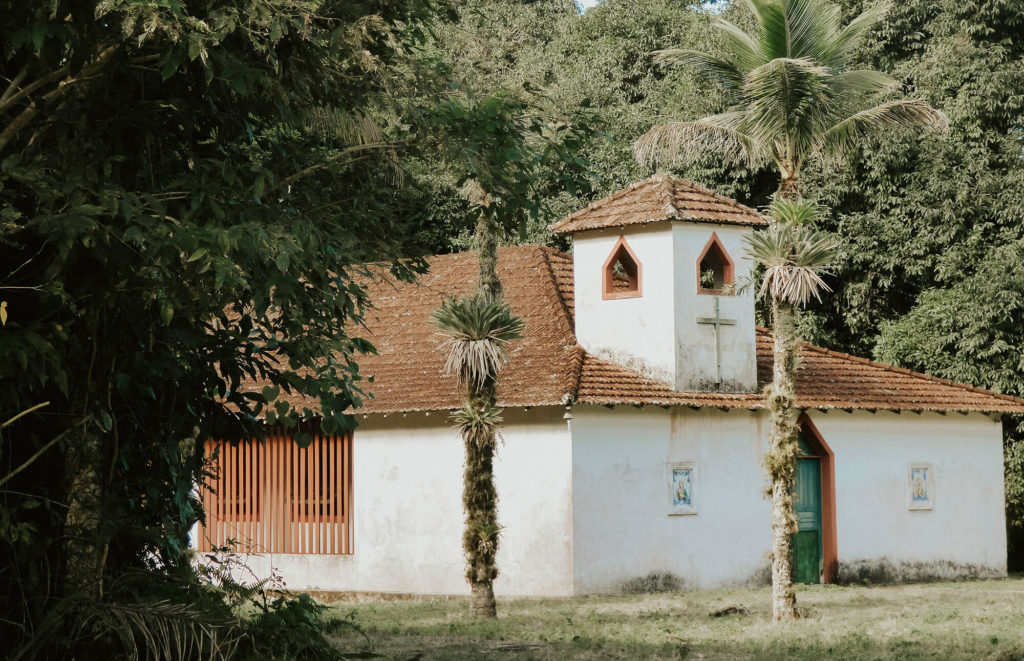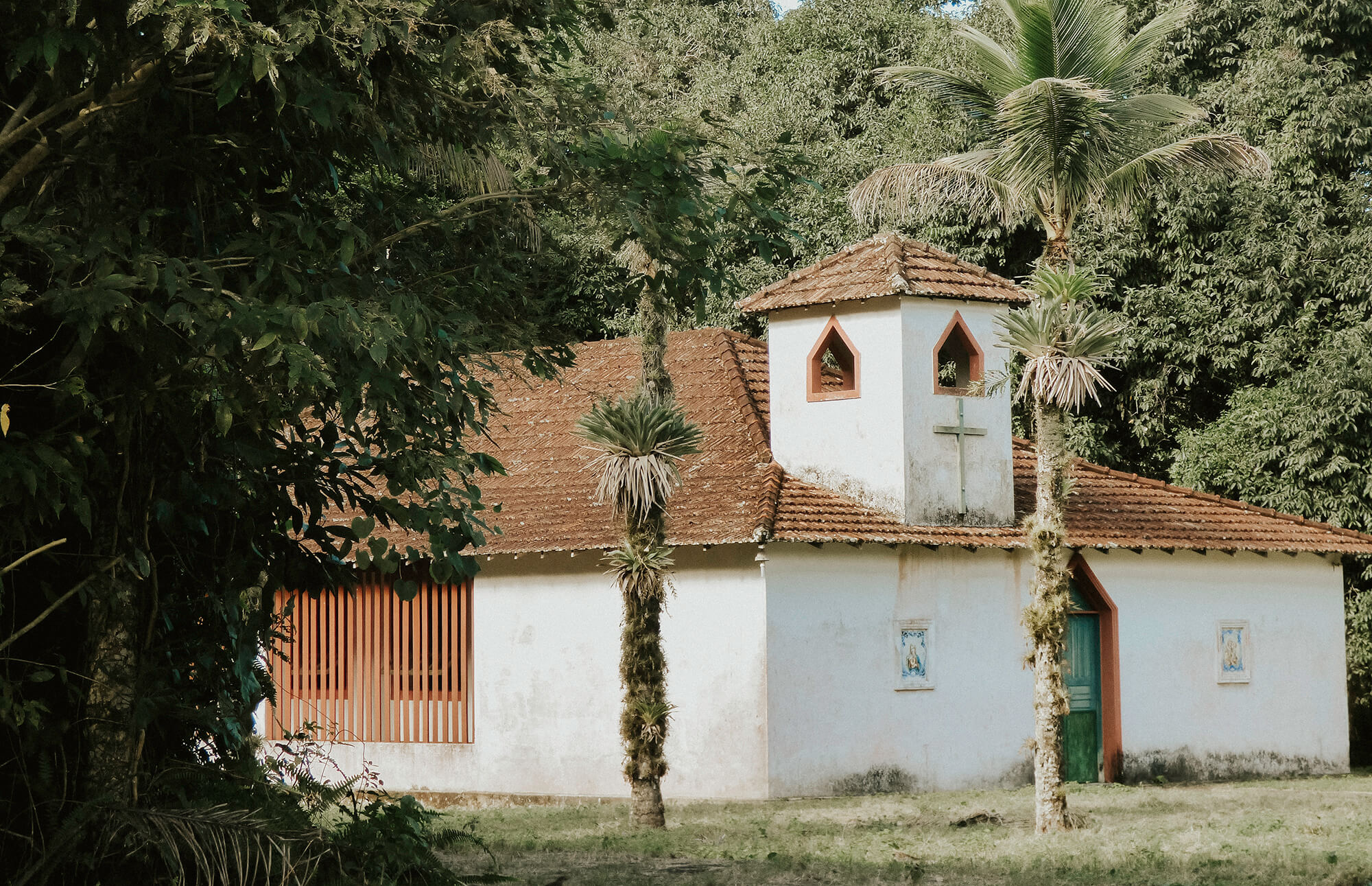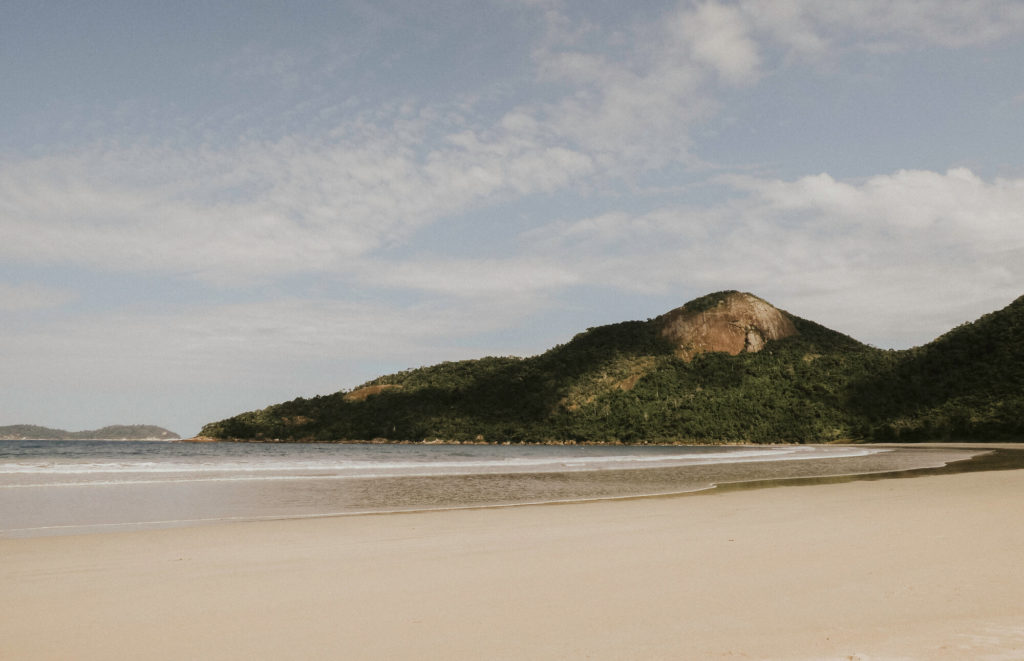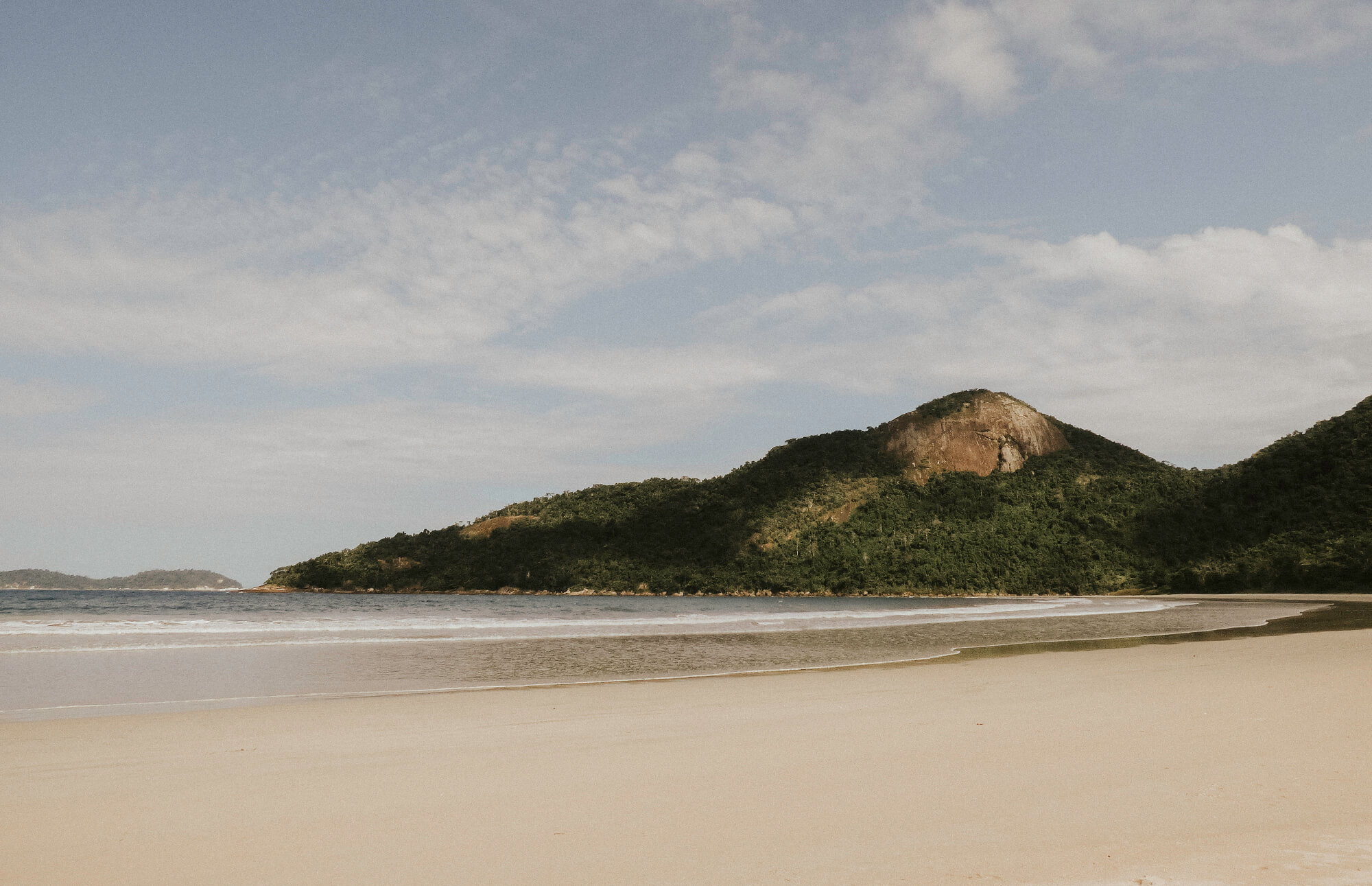 ---
Tips for creating your perfect Brazil itinerary
Before you go looking at all those great destinations and our itinerary, take a peek at some of our useful tips for putting together your own Brazil itinerary.
Getting around in Brazil
Once in Brazil, you can travel to most destination by bus. Distances in Brazil are far so certainly count on some travel hours or even an overnight bus. A more expensive but more comfortable and faster alternative is to move around via internal flights. The problem with the internal flights in Brazil is that you often have to travel through the capital Brasilia and that is in many cases a detour, but still faster than the route by bus. We took internal flights to save time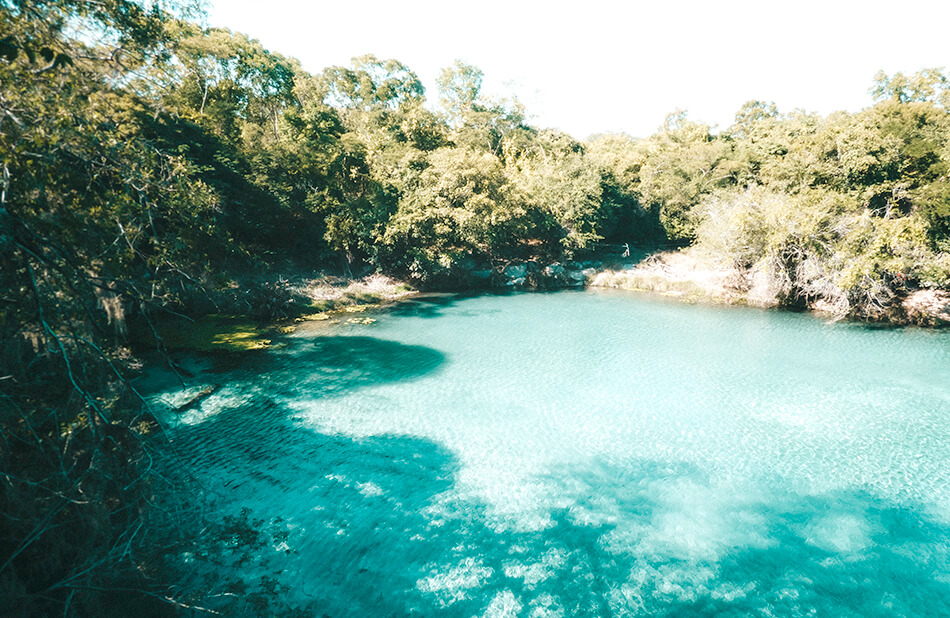 How safe is Brazil for travel?
While preparing our travels we've been confronted with many horror stories about crime in Brazil, from pickpockets and street thefts to armed robberies. Unfortunately many people get discouraged to visit this beautiful country due these stories.
How many times have we been confronted with crime in Brazil? ZERO!
Complete safety is an illusion for any country that you are visiting. Maybe we were just lucky or maybe the safety aspect of Brazil is blown up in the media, we will probably never know. What we can do however, is share some golden rules that might have contributed to our flawless Brazilian experience:
Leave your bling at home and try to blend in. Your chances of becoming a gang's target will skyrocket if you're brazenly sporting your diamonds or luxury brands. A healthy dose of common sense goes a long way…
Don't parade with your phone or expensive cameras all the time. Instead, carry them in your backpack and only take them out when you need them but never walk around with your camera hanging around your neck.
Always keep a small amount of cash with you (in your purse or pockets), keep the rest of your money at the hotel or concealed in a money belt under your clothes and minimize the bank cards you carry. If you get robbed, you'll have a small amount of cash to give them and they might just be happy enough with their earnings and leave you be without having been bankrupted or forced to withdraw cash at an ATM.
Research which neighbourhoods to look out for, stay close to heavily populated areas as much as possible and never take a street that isn't well illuminated.
That being said, we had no trouble exploring Brazil on foot or by using public transport, not even in the big cities. We never felt the need to use a taxi or the services of an organized tour, even when venturing out in the evenings.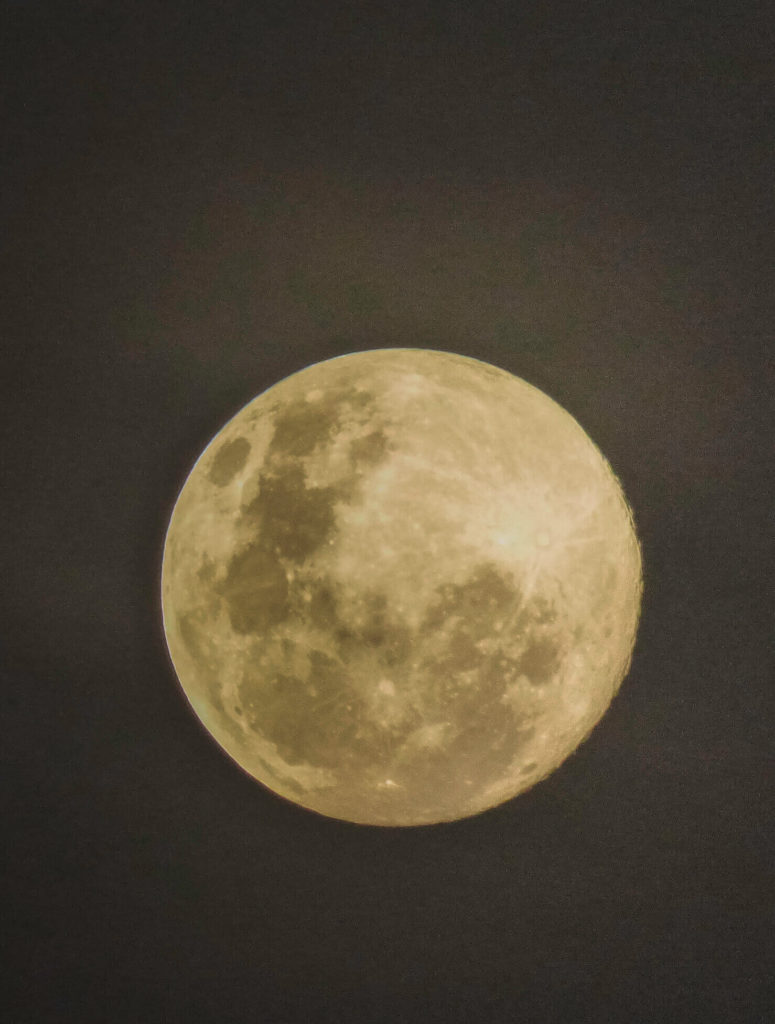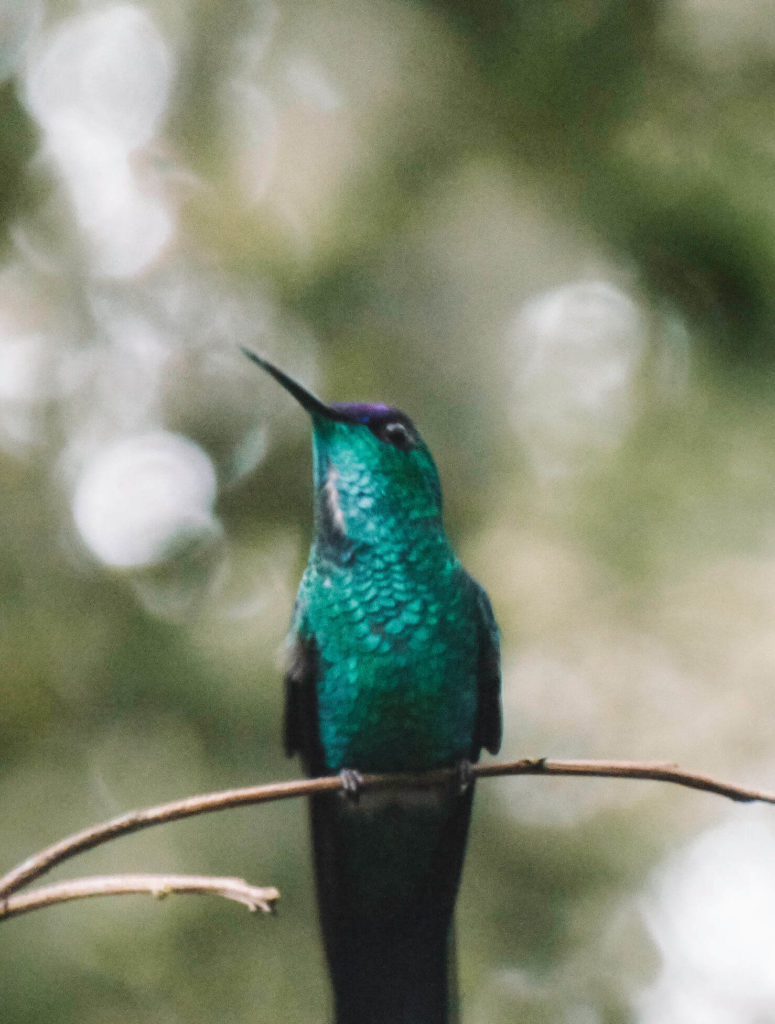 Best travel period Brazil?
Well, we have good news for you: you can visit Brazil all year around and you'll never have to leave your swimwear at home!