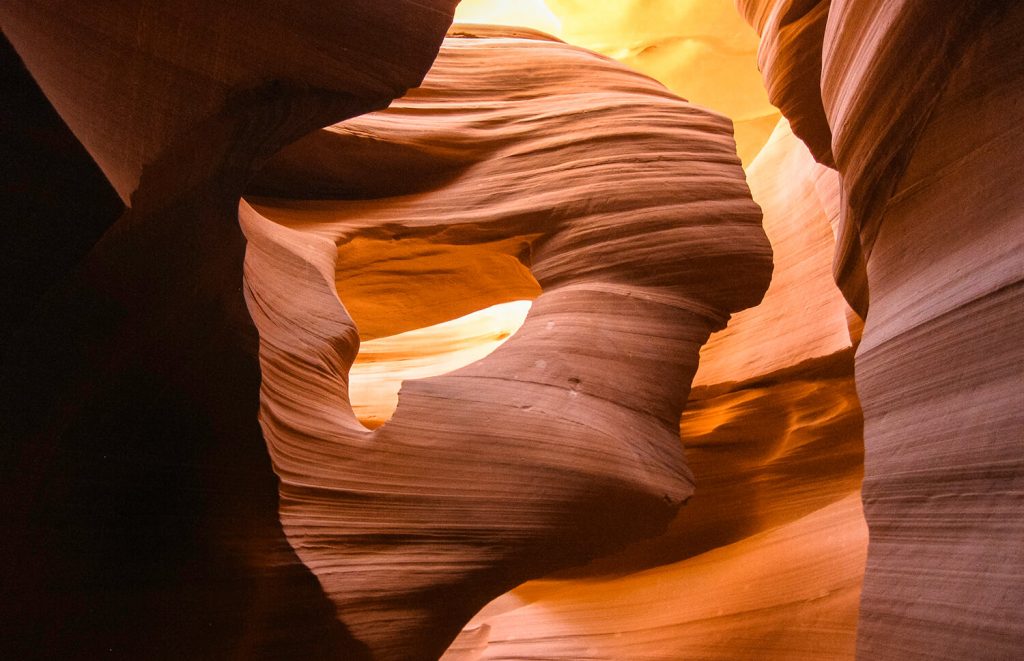 When planning our road trip through the Southwest of the USA, the awe-inspiring colours of Lower Antelope Canyon sat atop of our list of must sees. We made sure it had a prominent place on our itinerary and spend hours researching the best times to vistis, what it would look like in real life (you know, to manage our expectations) and how to get there as cheap as possible.
When we were finally standing between those orange, purple and pink sandstone walls, it felt completely surreal. The memories from Lower Antelope Canyon will be forever engraved in the our depths of our memories.
While words and photographs will never do justice to what we actually saw, we do trust that our photo diary will give you some idea of how impressive and beautiful this place actually is. Maybe we might even inspire you to just go and make your own adventure there (we absolutely hope you do!).
---
Lower Antelope Canyon Photo Diary: 21 Photos That Will Inspire You To Visit
---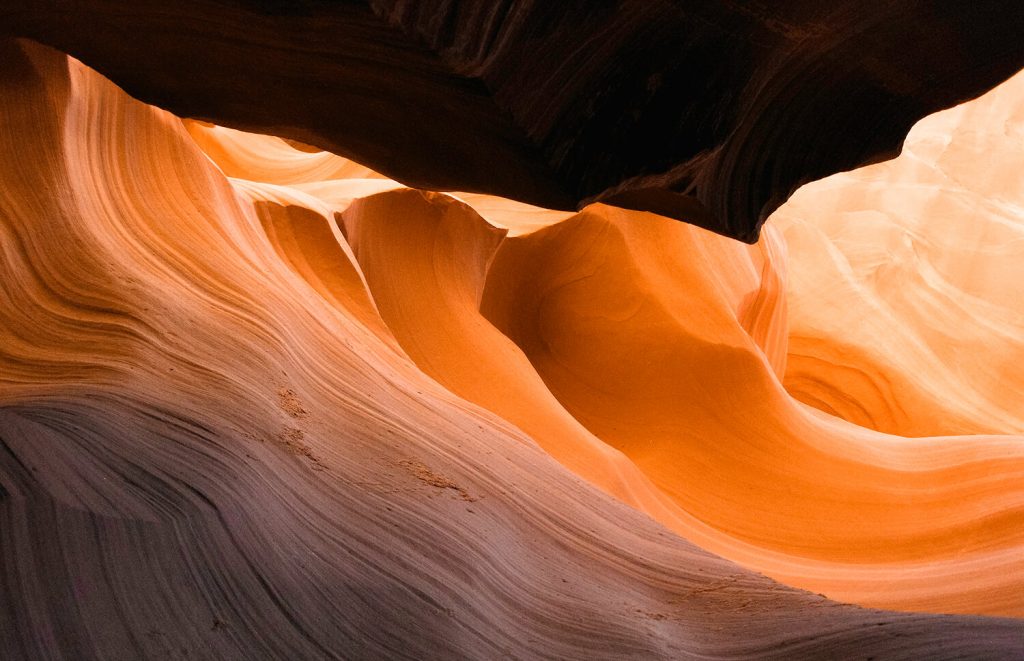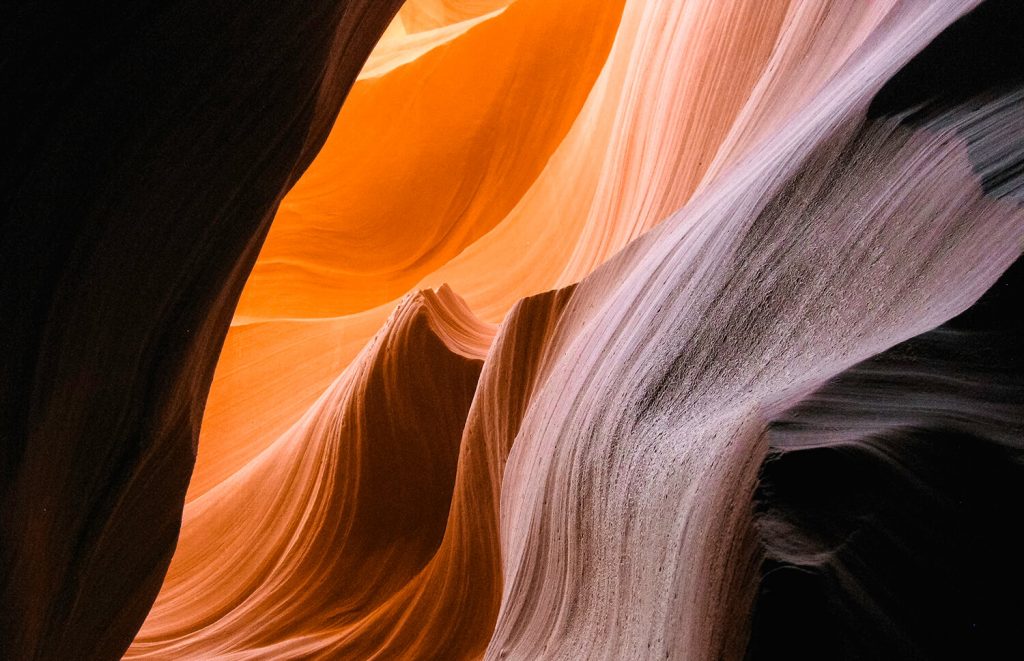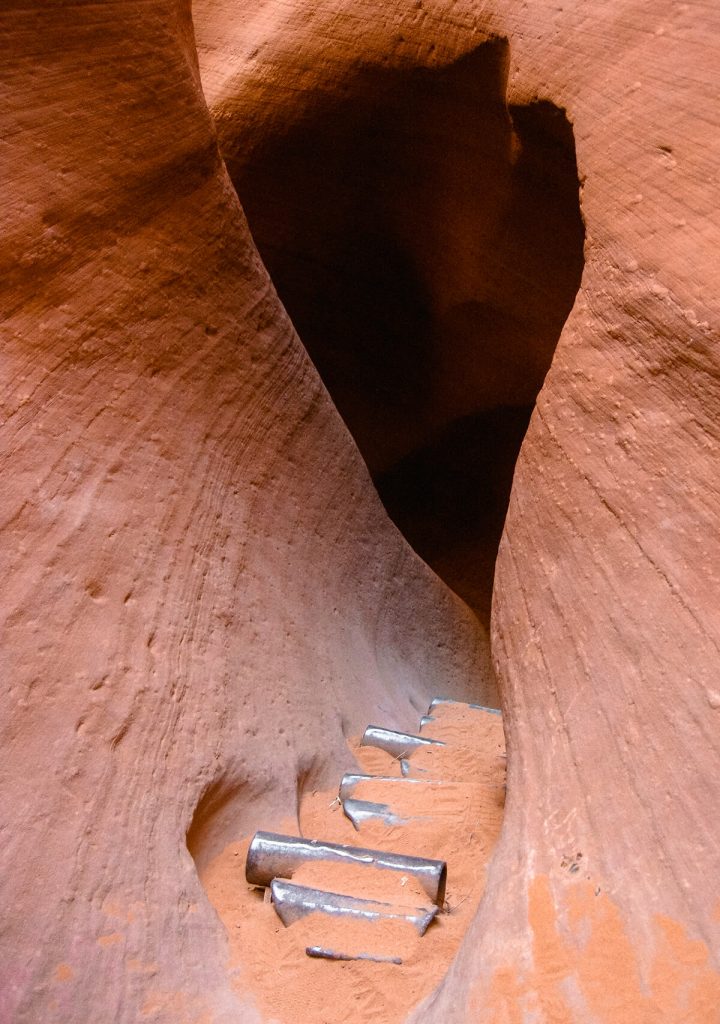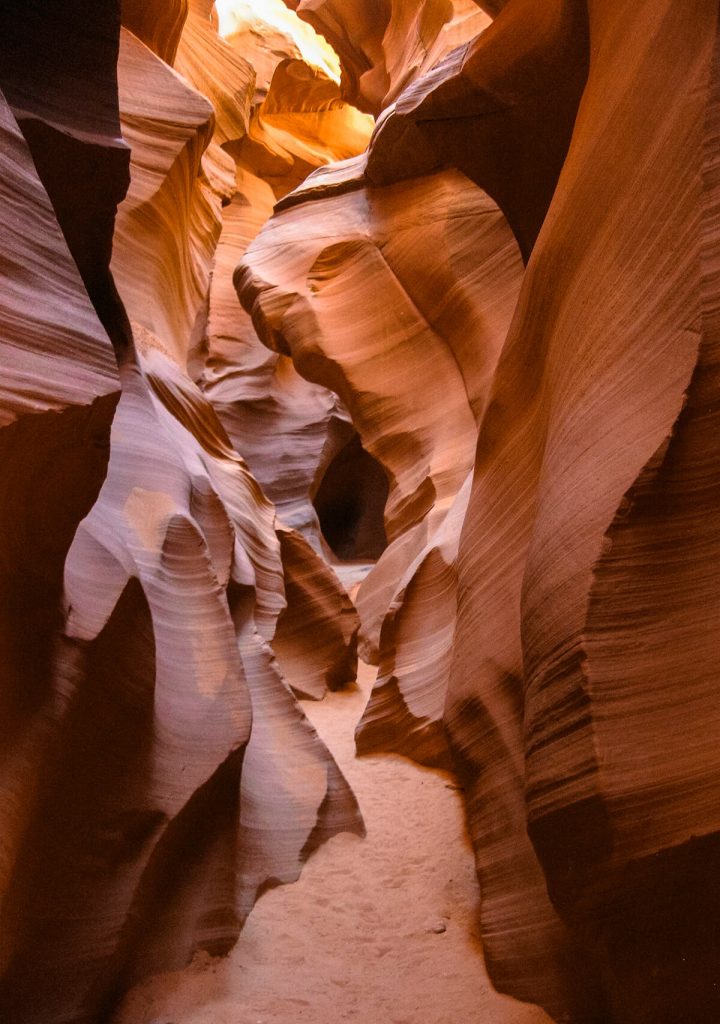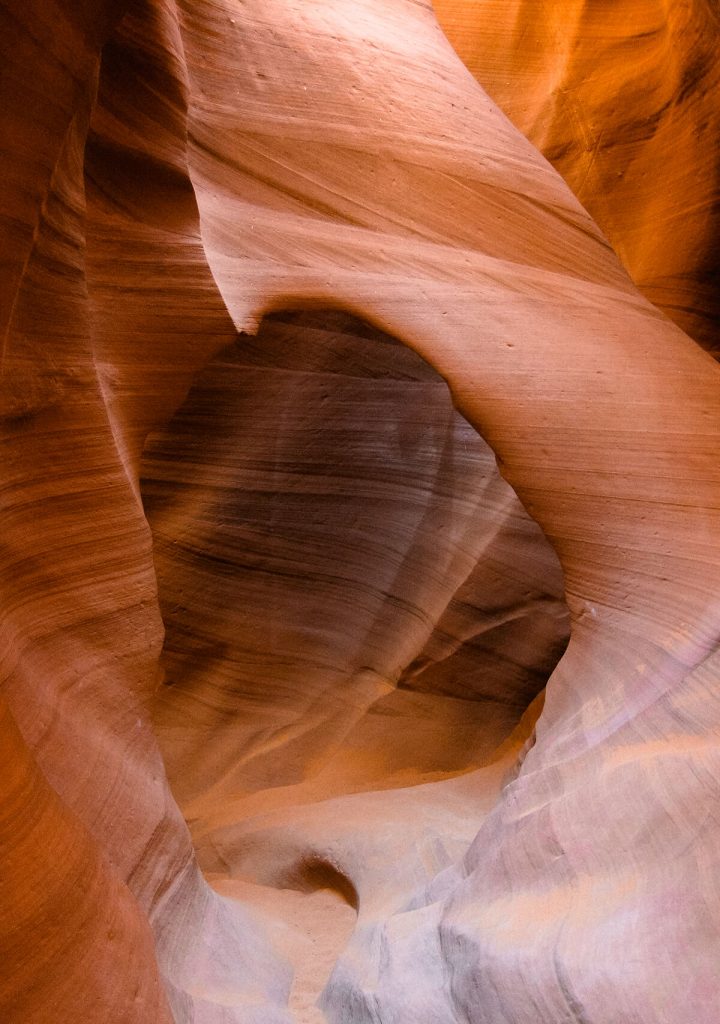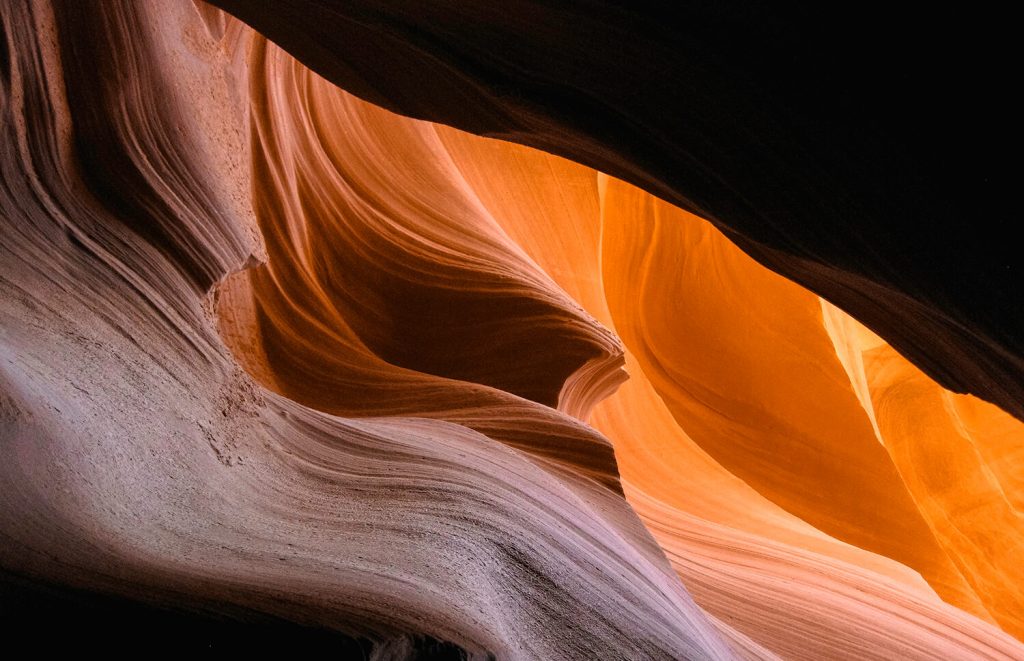 Is Lower Antelope Canyon it worth it?
Absolutely! Lower Antelope Canyon is one of the highlights of our USA road trip and I'm so glad we decided to overnight in Page to discover the canyon and nearby Horseshoe Bend. The price tag at the time we visted was about 30$, for the prime time tours. We took the 10am tour of Lower Antelope Canyon and were able to enjoy the most beautiful light on the colored sandstone waves. Try to go on the 10am, 11am or 12am tour as the light tends to penetrate the canyon better which makes for some spectacular sights and photo's!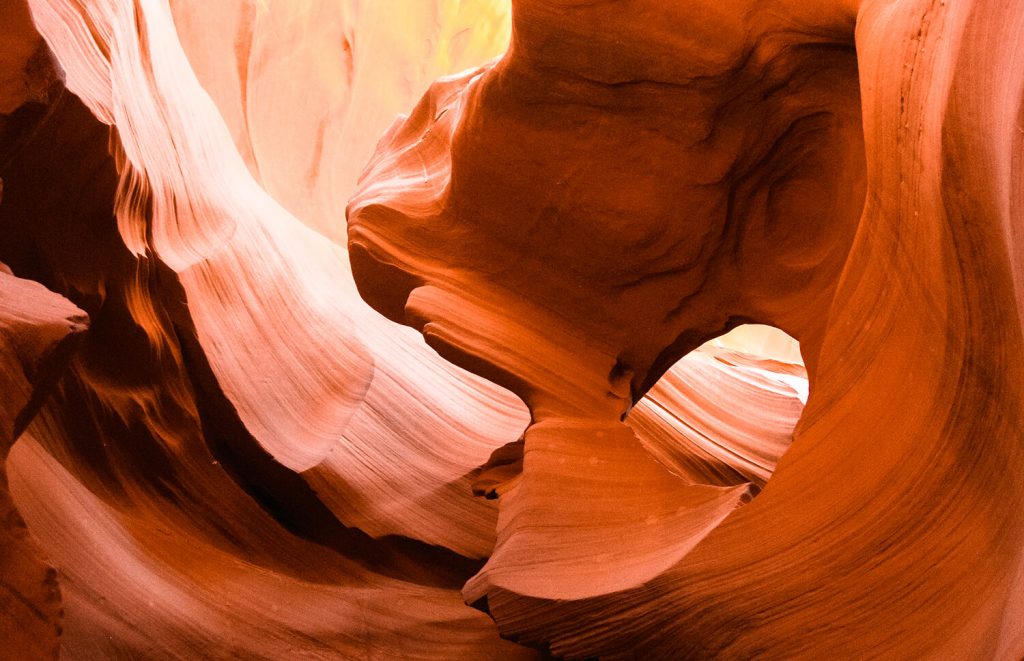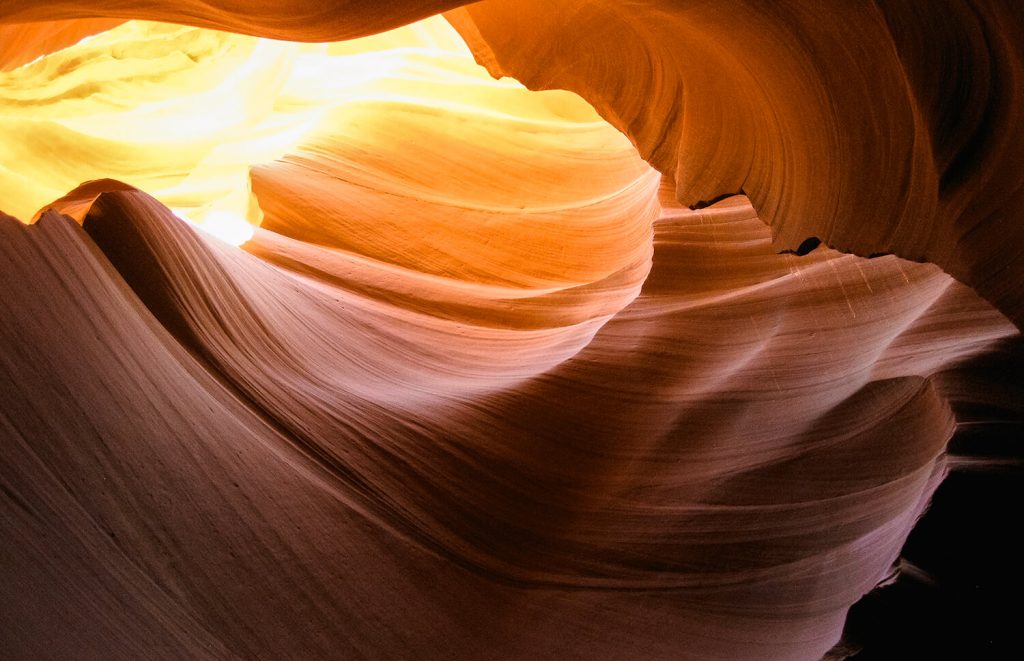 How do I get there?
Lower Antelope Canyon is one of the most photographed canyons and of course it makes totally sense that a trip across the south of the USA would be incomplete without a visit to Antelope Canyon. Lower Antelope Canyon lies in gorgeous Arizona and you could easily include it on your way between Zion National Park and Monument Valley or Grand Canyon National Park. We spent the night at Page, including nearby Horseshoe Bend in our itinerary.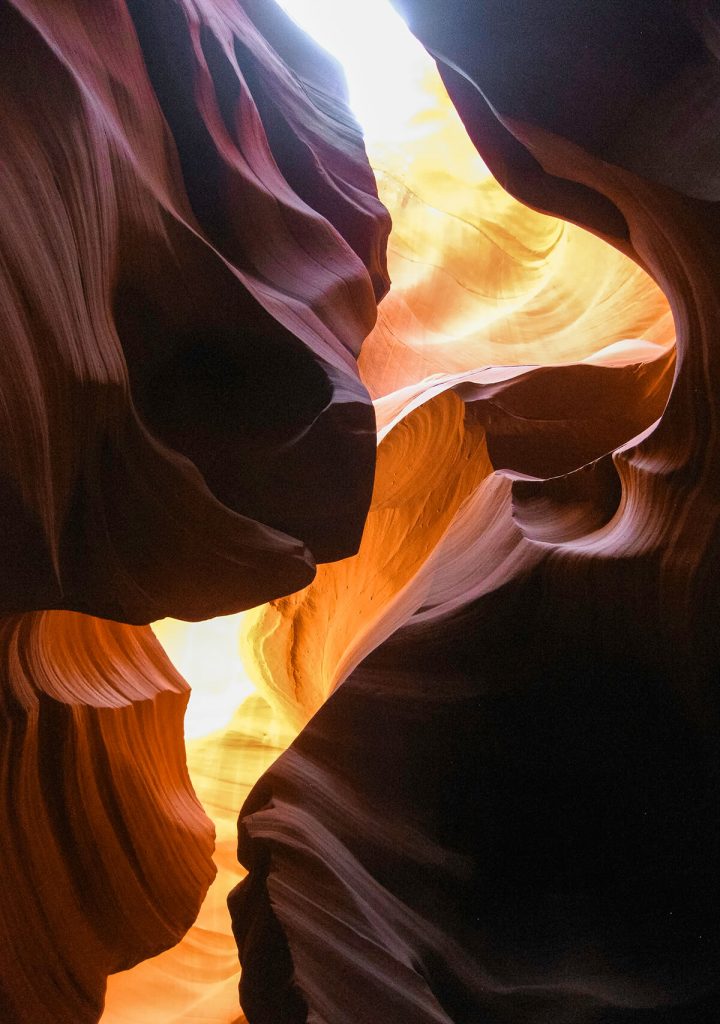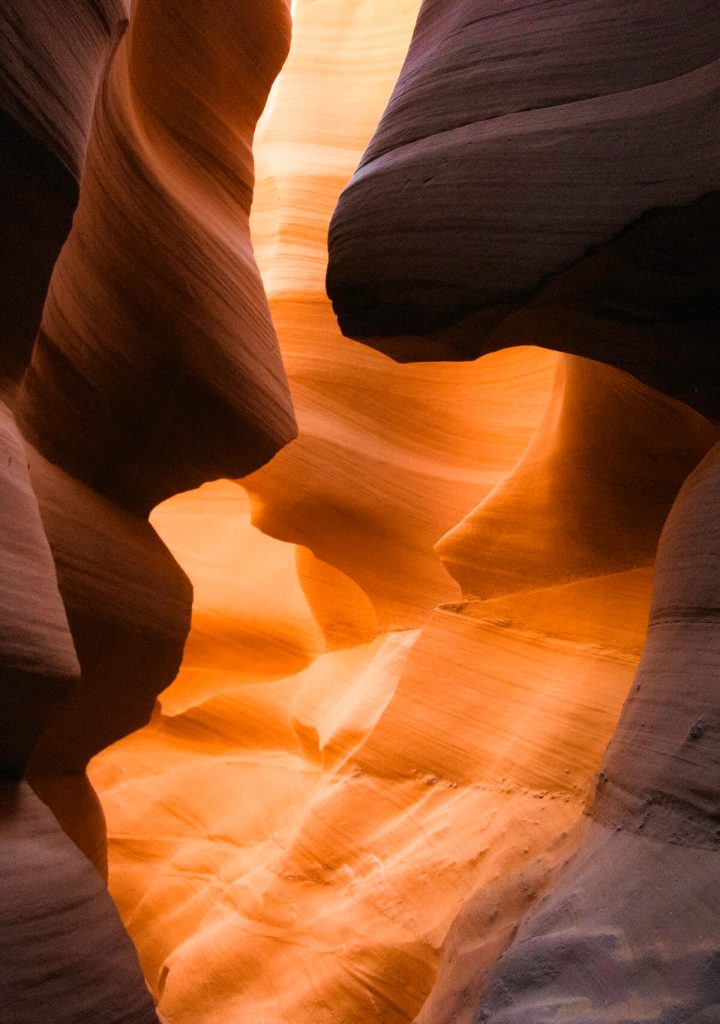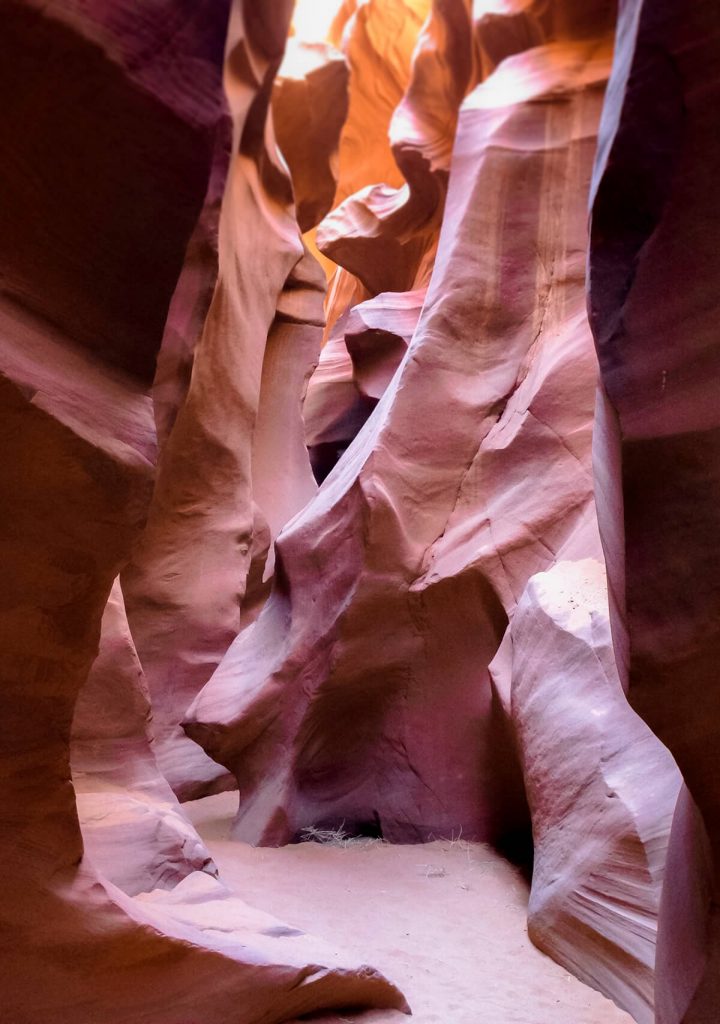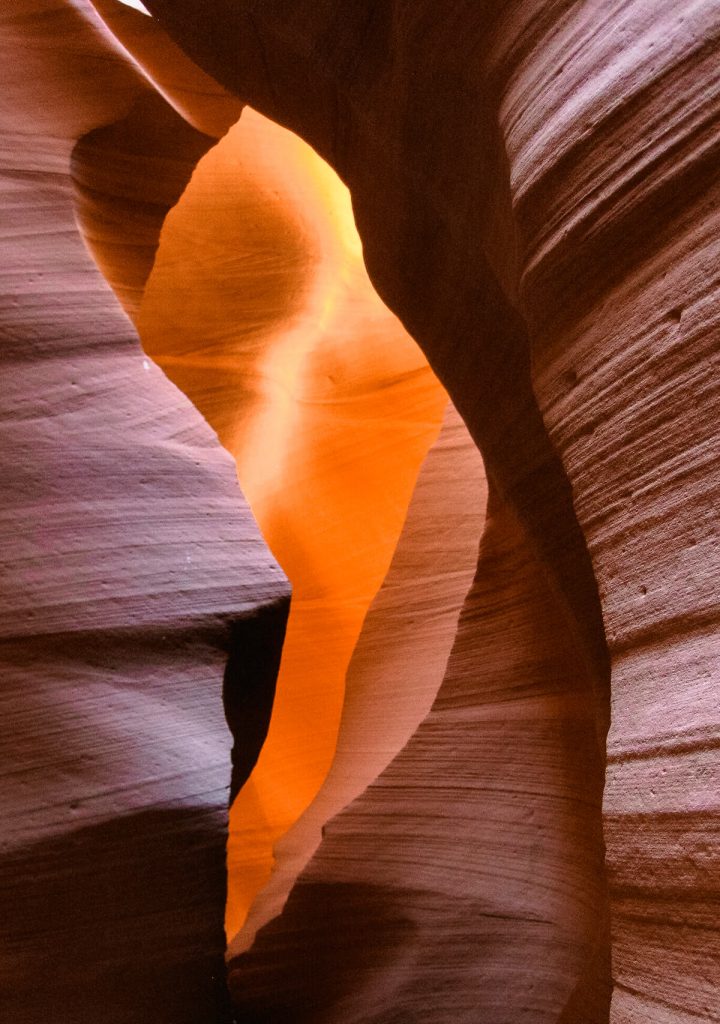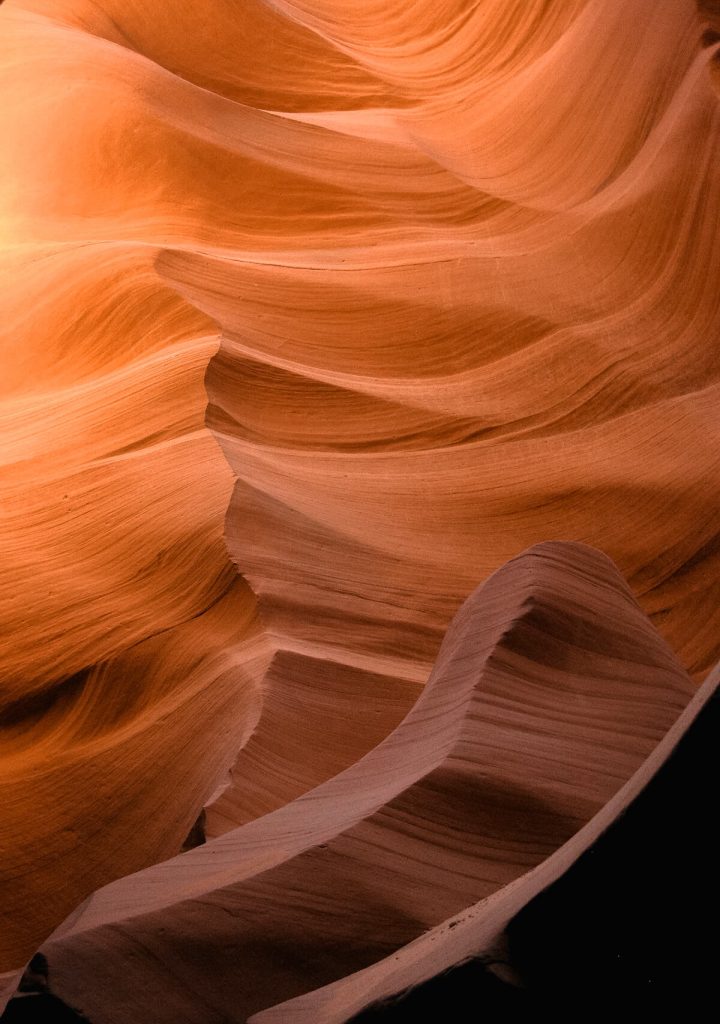 Do I need to book a tour? Or can I do it myself?
We've visited the Lower Antelope Canyon without joining a tour. Well… we didn't join a full on tour that picks you up at your hotel in a truck and drives you to the entrance of the canyon. However, it is important to know that you can not enter Antelope Canyon without a native Navajo guide. We took our own car and headed to the entrance of Lower Antelope Canyon, where we simply paid our entrance fee and joined a guide and a small group of other tourists. We went in June and it was extremely quiet. No need at the time to book a tour in advance.
There are two departure points for tours: Upper Antelope Canyon ("The Crack") and Lower Antelope Canyon ("The Corkscrew"). We only had enough time to do one, we chose Lower Antelope Canyon, as we were heading to the Grand Canyon but wanted to take a detour via Momument Valley.
To do it yourself, take Highway 98 East from Page (direction Kaibeto), until the junction with Route N22b (shortly before the junction you will drive past the parking lot of Upper Antelope Canyon). Turn left at the junction and after about 300 metres you will see the parking lot for Lower Antelope Canyon on your left hand side. You can buy tickets at the fee booth.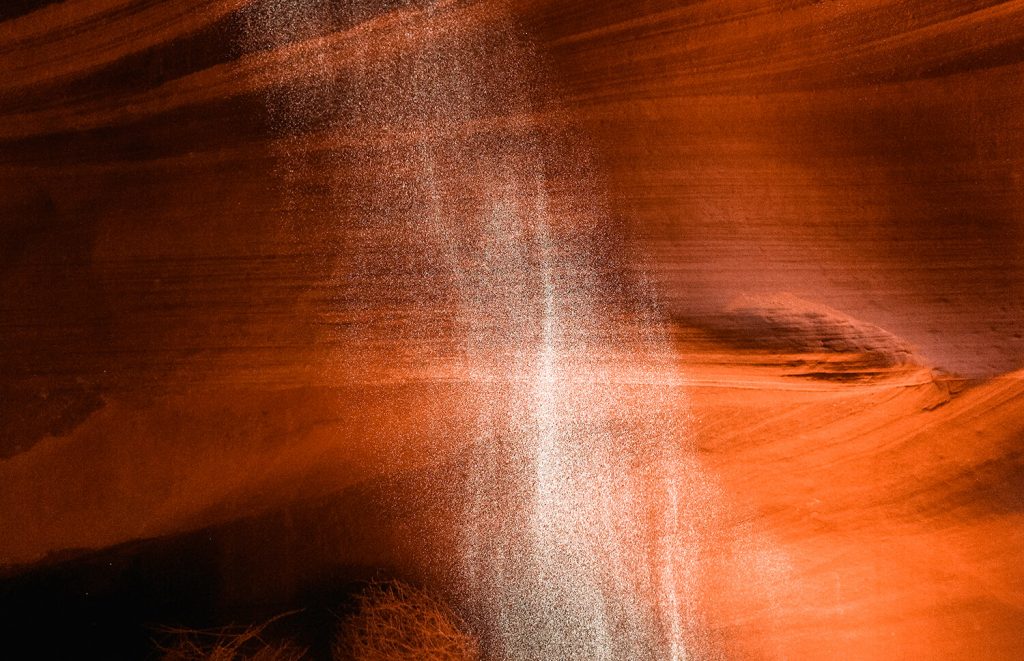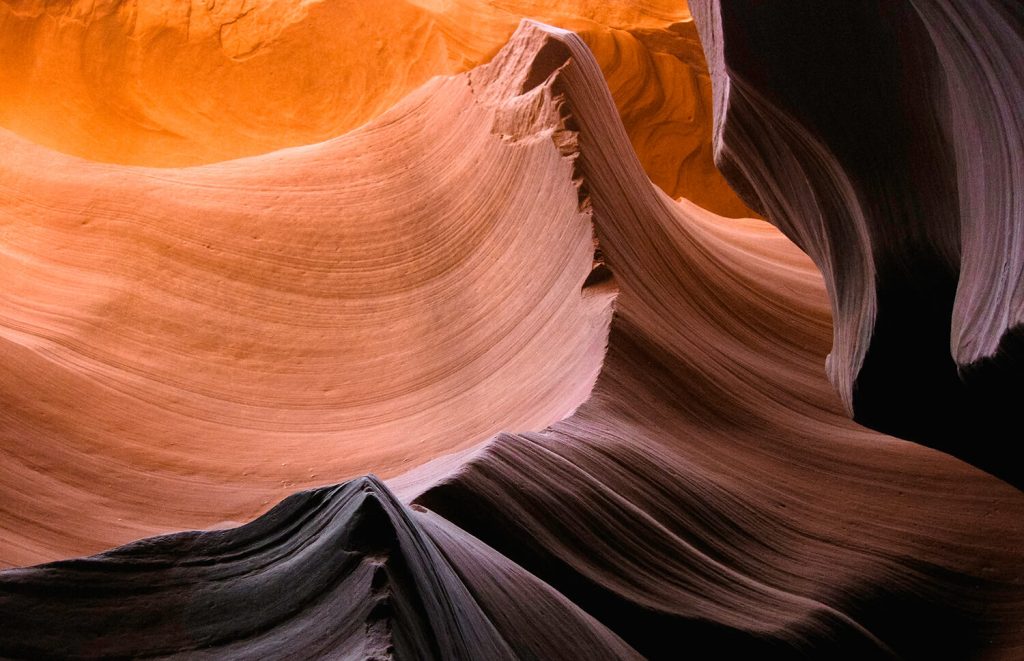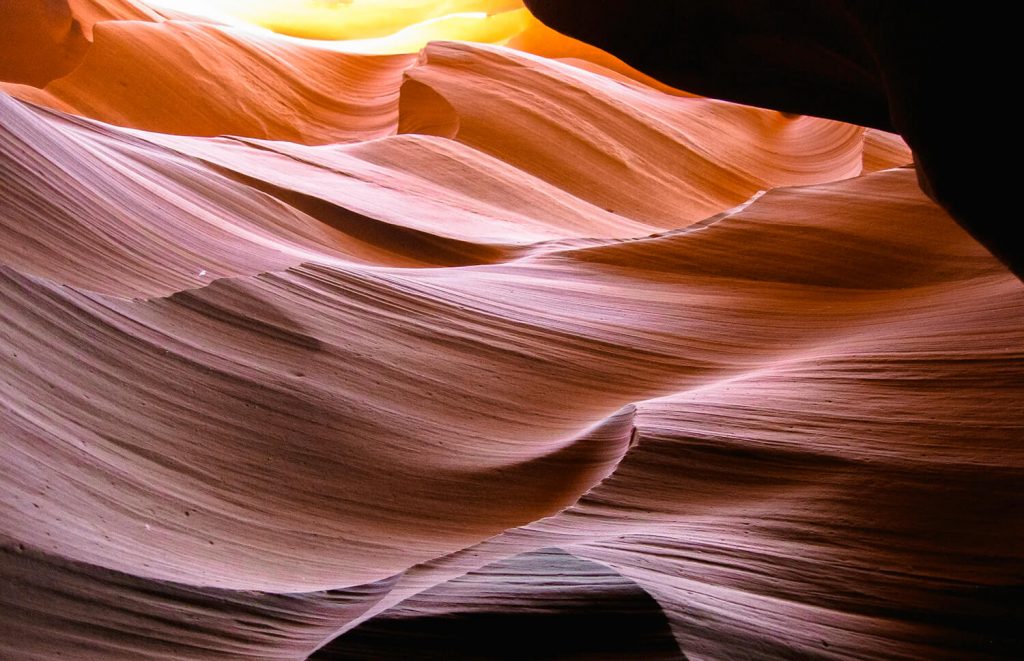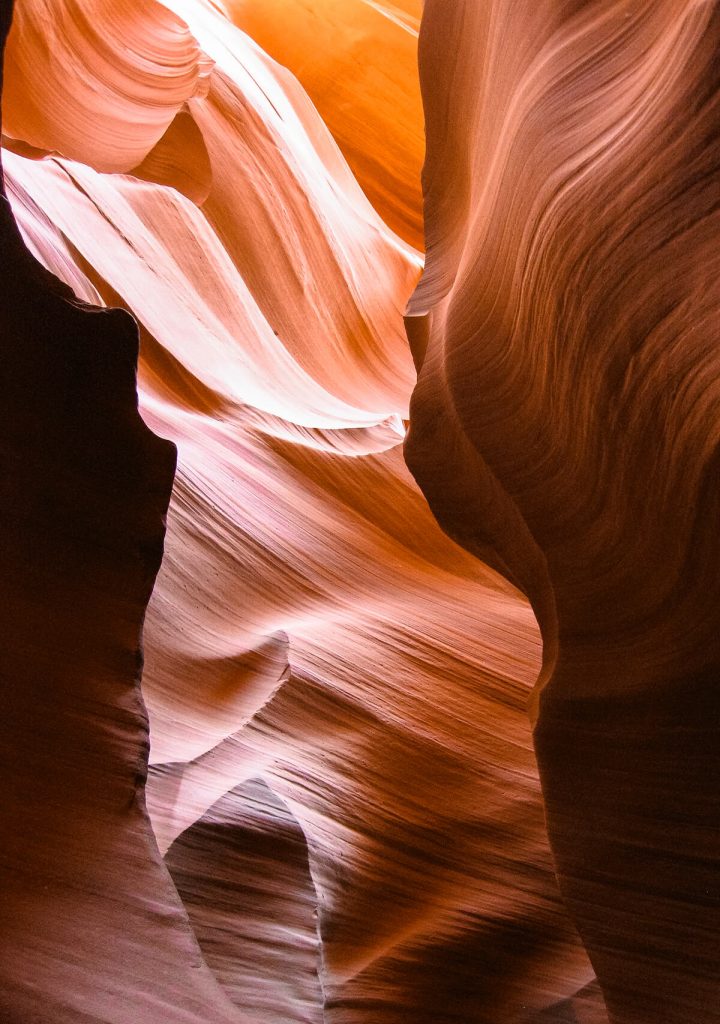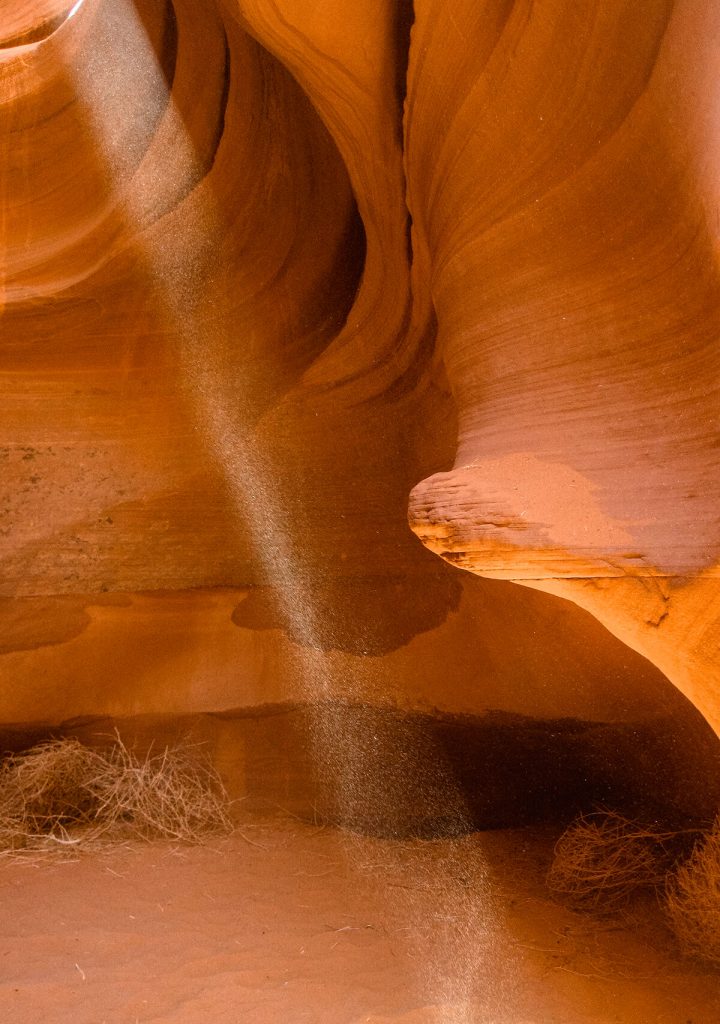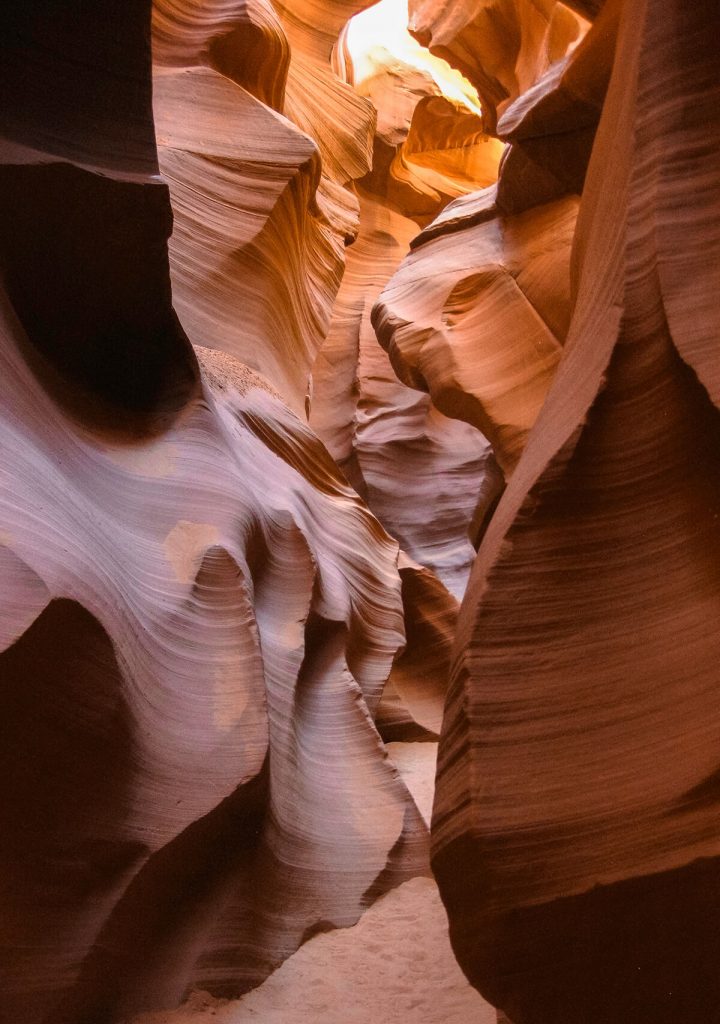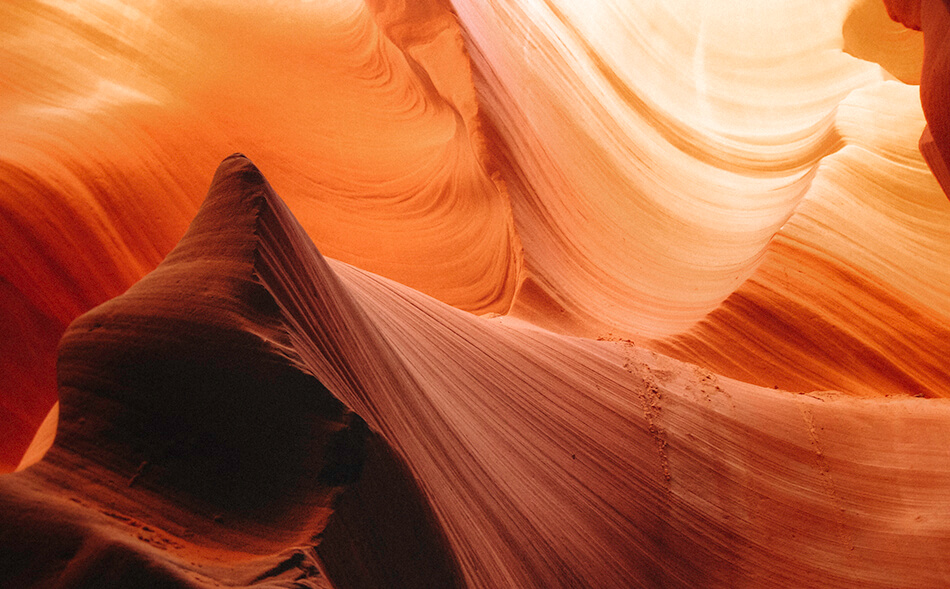 Our expectations for our visit to Lower Antelope Canyon were pretty high. We had already seen so many gorgeous pictures… we were expecting something special. And boy, we were not disappointed! The shapes of the walls, the colors, the sunlight that constantly brushes different parts of the canyon and seemingly changed its shapes all the time… *sigh*
There really only is one option for you now… you have to include this beauty in your USA road trip itinerary right NOW!

Have you ever been to Antelope Canyon? Have you ever seen something similar?
We would love to hear about your experience!
---
LOVE IT? PIN IT!