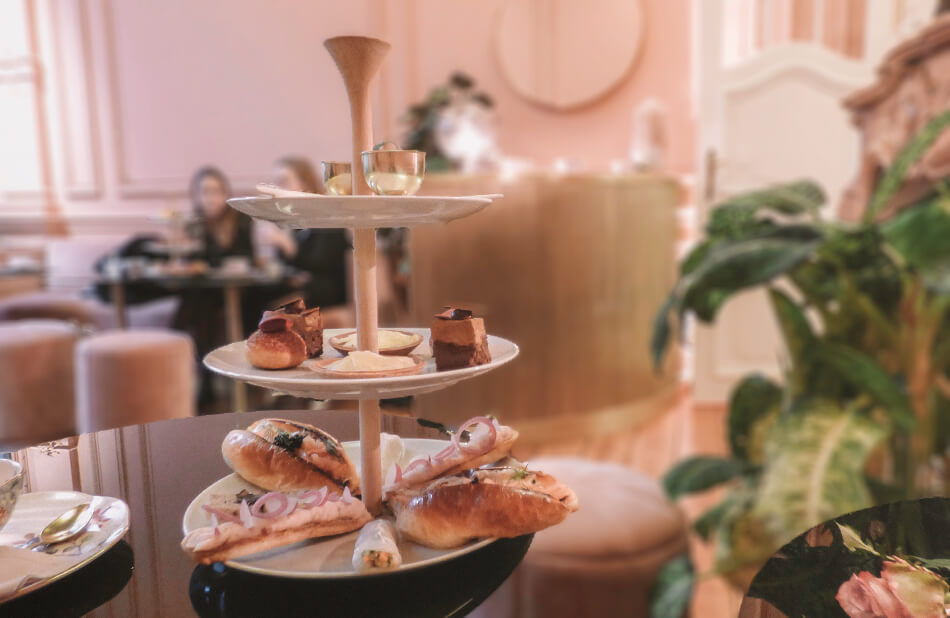 Did you know that high tea essentially came to be because a peckish noblewoman couldn't wait for supper?
The quintessentially British sandwich-and-scone combo with tea was invented by Anna Russell -the Duchess of Bedford- who was Queen Victoria's Lady of the bedchamber in the 19th century. She grew tired of having to wait for dinner with Queen Victoria and would ask servants to secretly bring her tea and some slices of bread and butter in the early evening. Since then, Anna's mid-afternoon refreshment has become a cherished British tradition.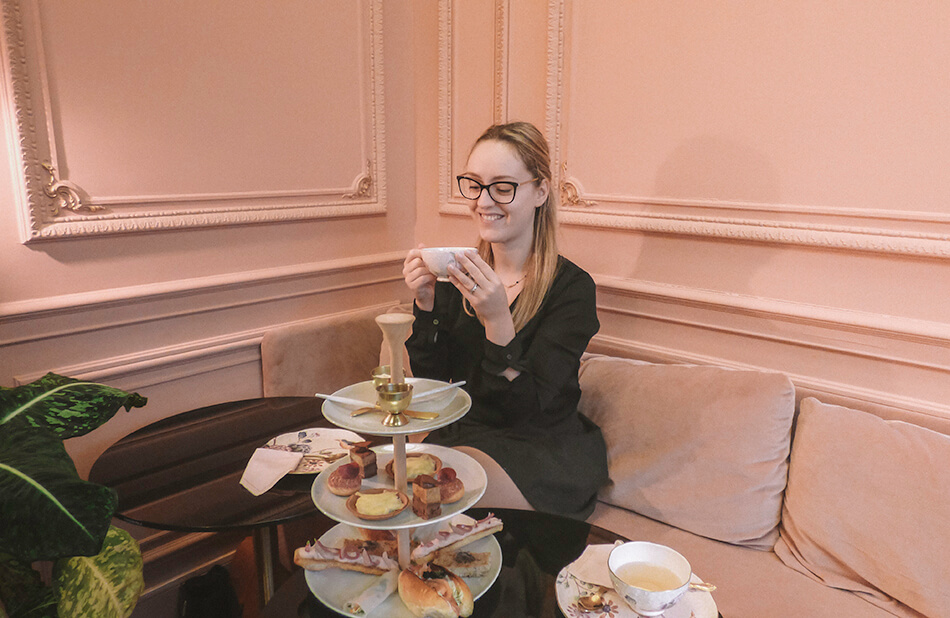 Without a doubt, London is the capital of the world for indulging in high tea. Since the 19th century, high tea has evolved from buttered slices of bread to decadent three-tiered servings of finger sandwiches, tiny fluffy cakes and strawberries with cream.
The world has also hungrily adopted the practice and high tea can now be enjoyed in most metropolitan cities. Enter
Cuisinette Domestic
in Antwerp.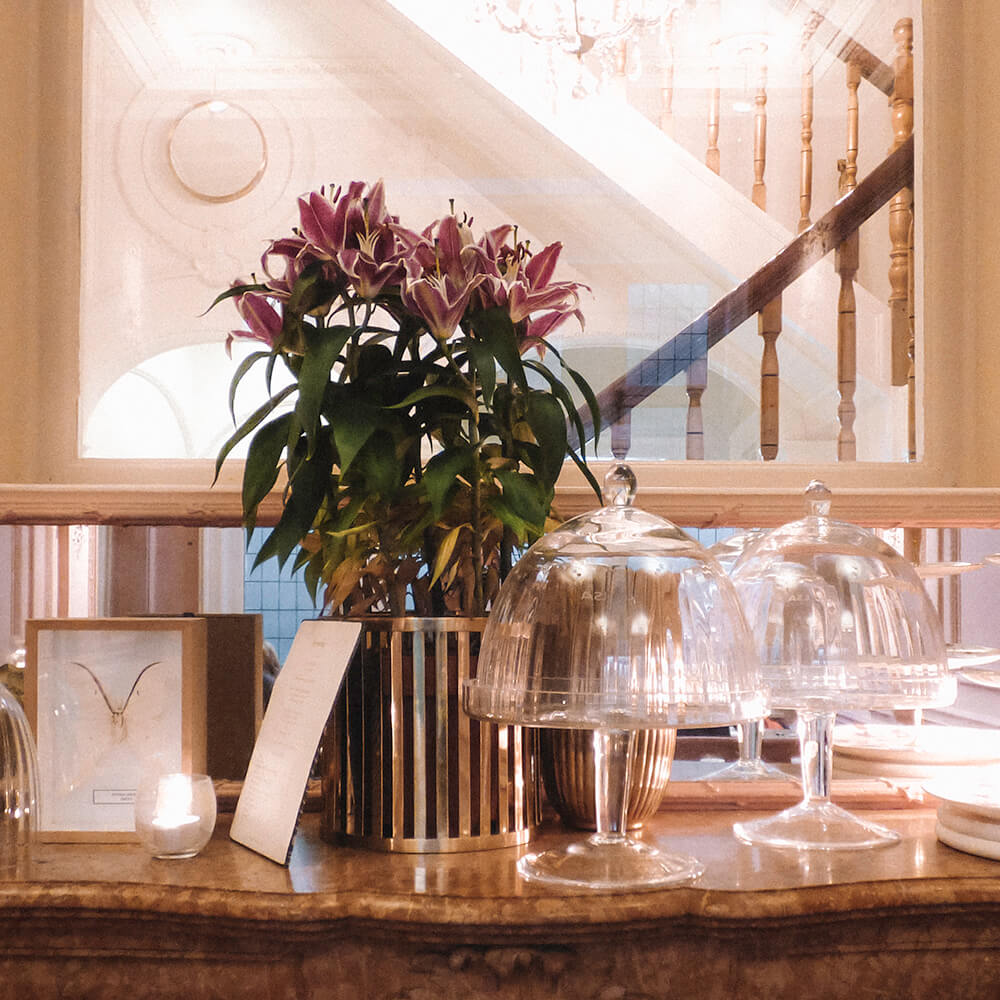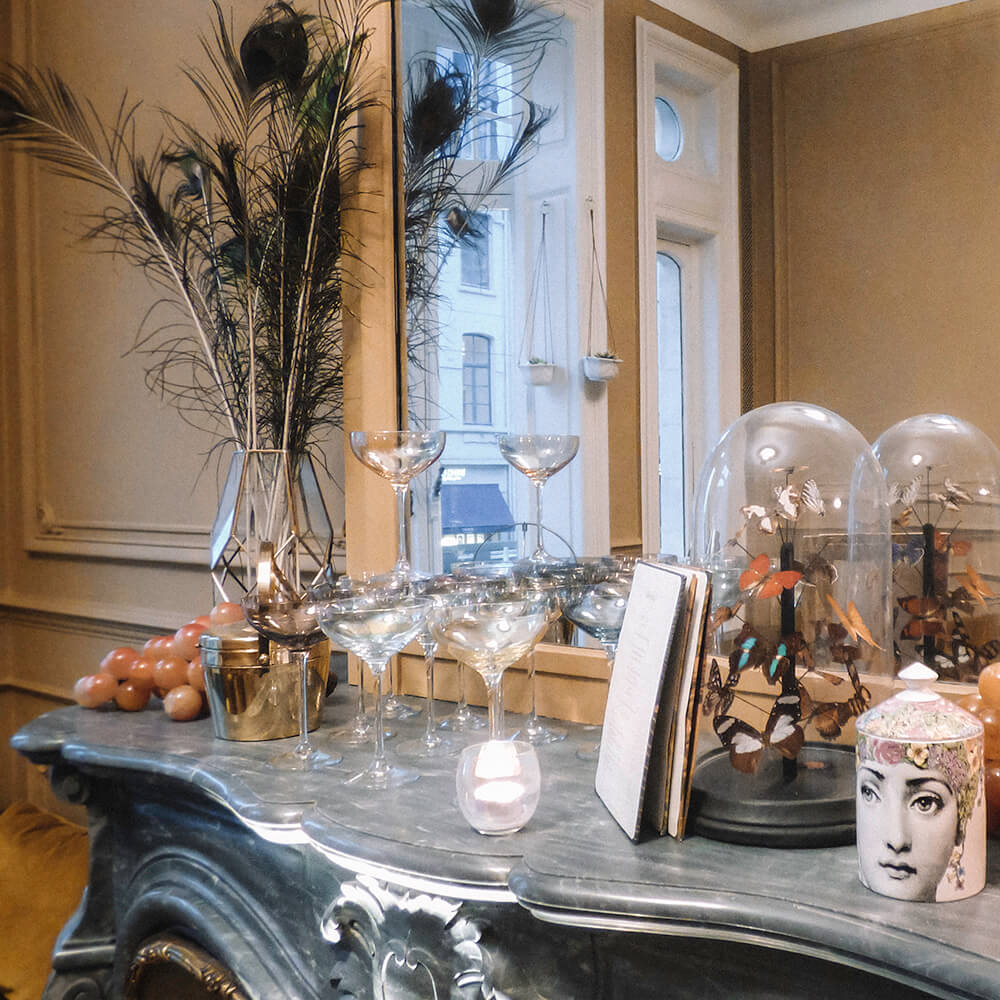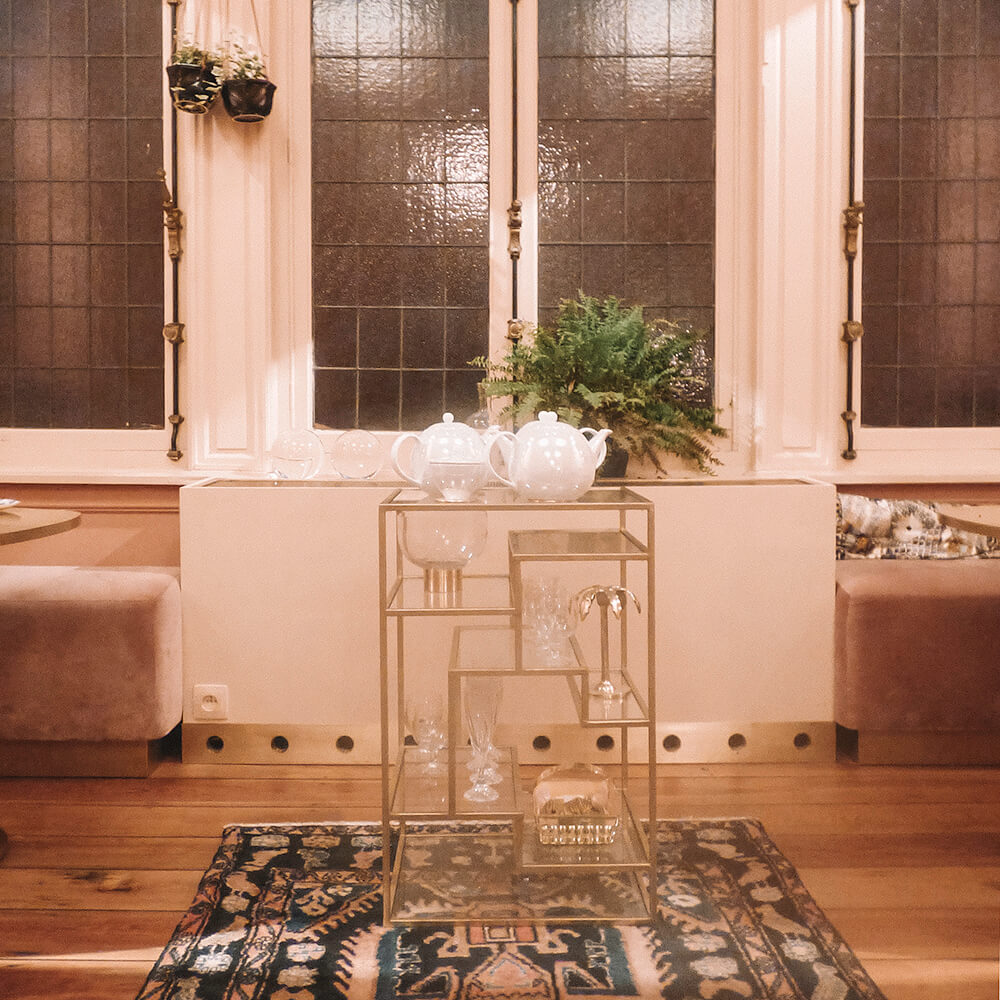 High tea at Cuisinette Domestic is not just a feast for the senses, it's a feast for the eyes too!
The actual tea served here is liquid deliciousness and the gourmet finger food is simply divine. A wide range of specialty teas, rich in flavour and natural goodness, is available. You'll be spoilt with soft warm scones accompanied by exotic marmalade and cream. Scottish Smoked Salmon, truffle and caviar accompany the beautifully crafted savouries and sponges and petits gateaux are the perfect sweet end of your high tea experience.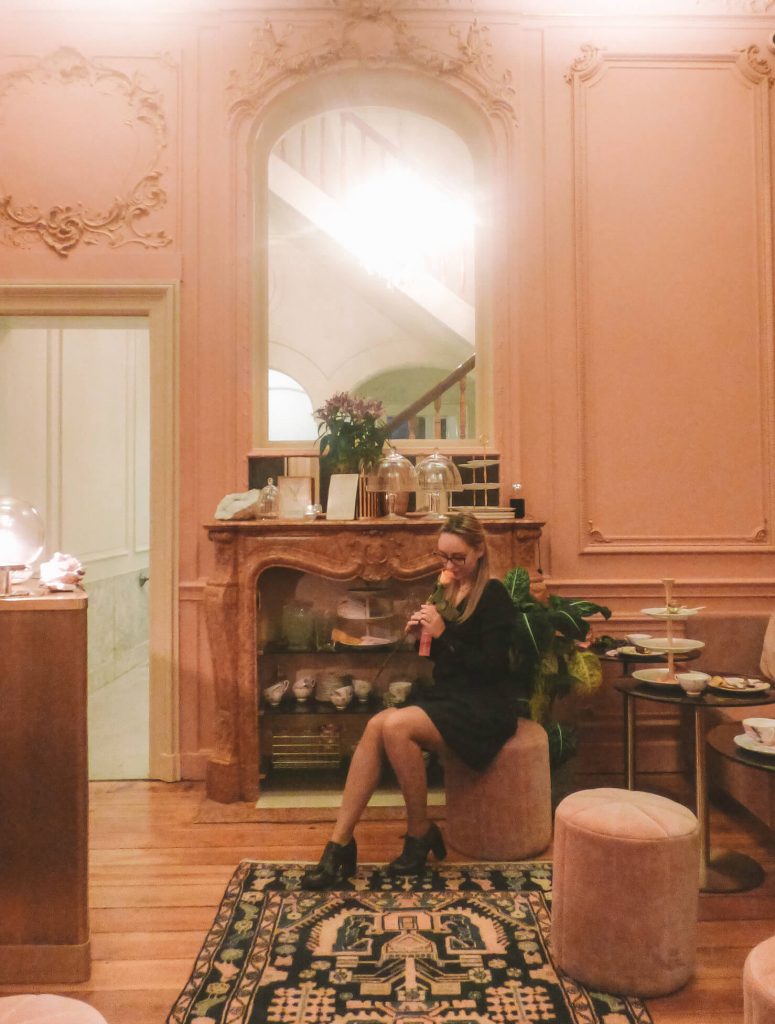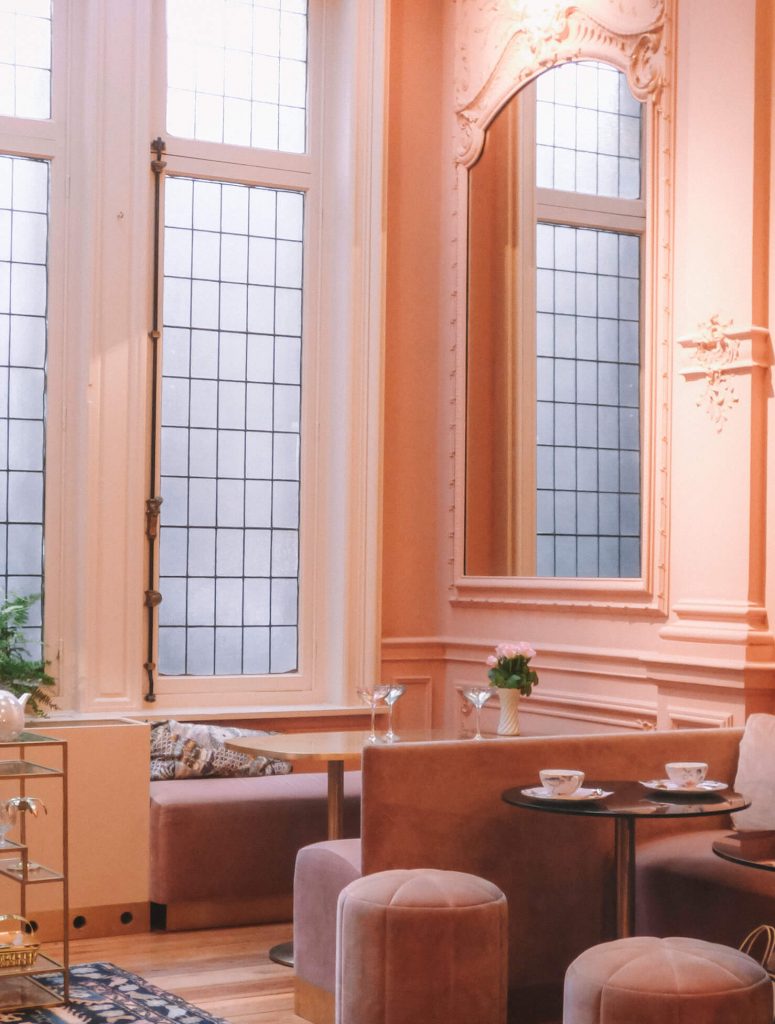 The real eyecatchers are the Pink and Golden Room though. Two backrooms of the cute pastry shop are the stage for having your afternoon tea.
The Pink Room is a temple to Millennial Pink and soft velvet chairs. Indulge your inner aristocrat for an afternoon and start your high tea with a bubbling glass of champagne. Heavenly.
Guests can also spend their relaxing afternoon at the Golden Room from 11 a.m. to 6 p.m., Wednesday to Saturday. Rather than sipping tea from china delicately painted with flowers, you will drink your fine tea from golden cups.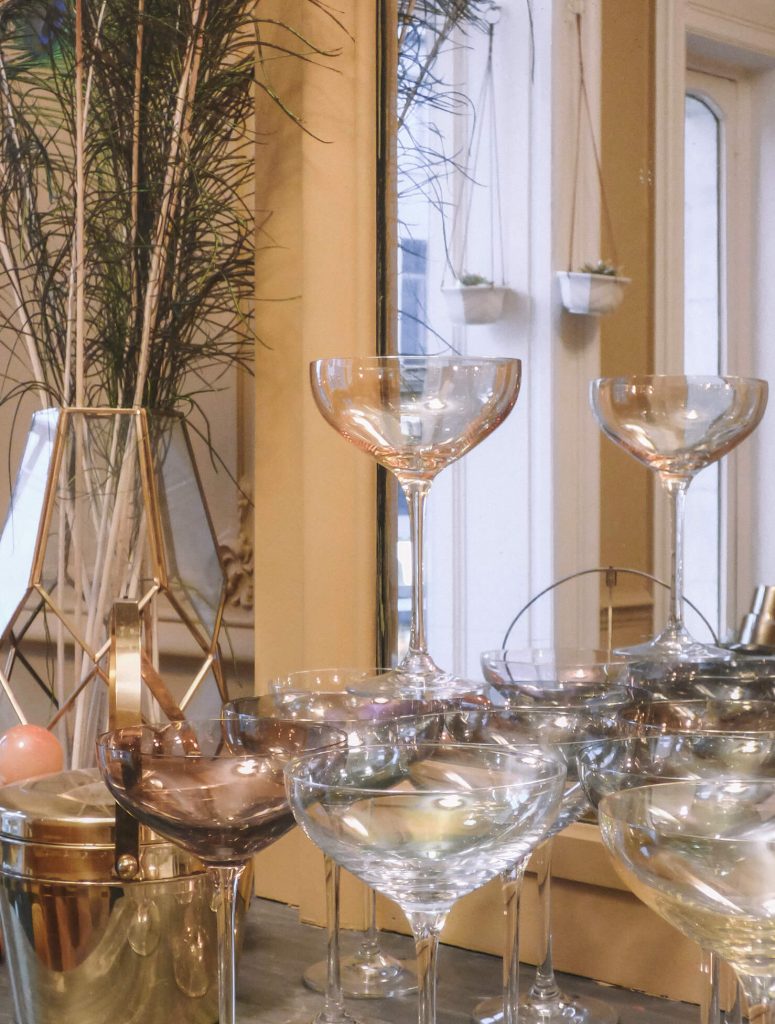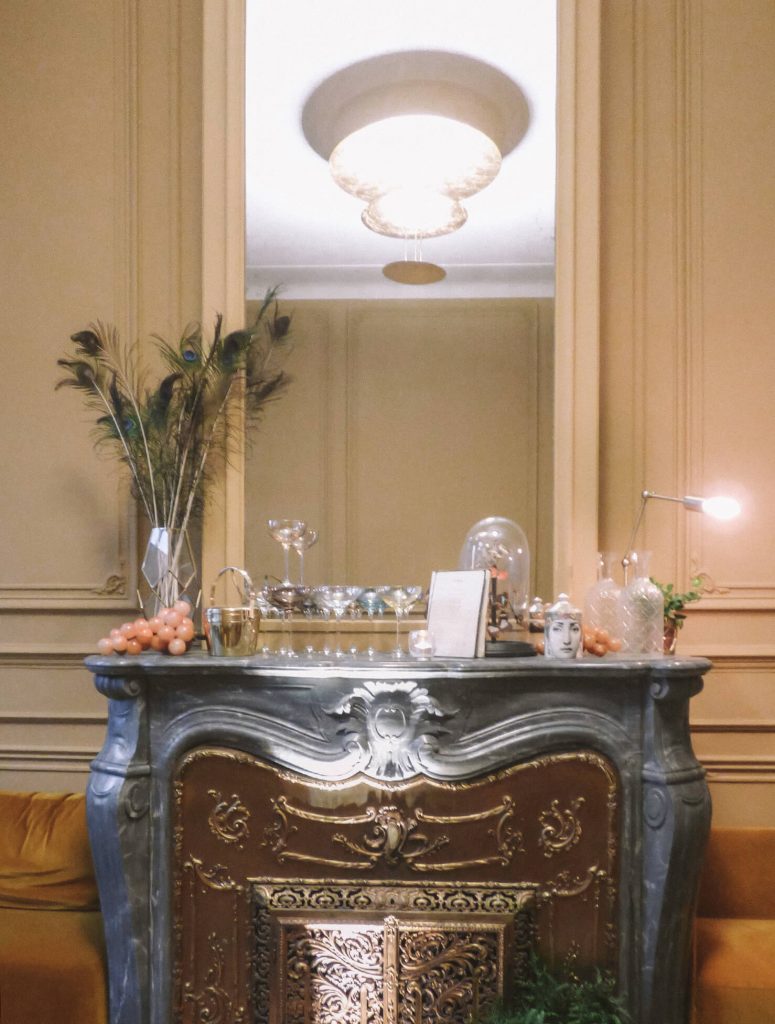 Getting lost in the streets of Antwerp and doing something a little different then normal, it's these moments which we try to incorporate into our usual lives. It gives us some sense that we're travelling, even though we're actually right on our own doorstep.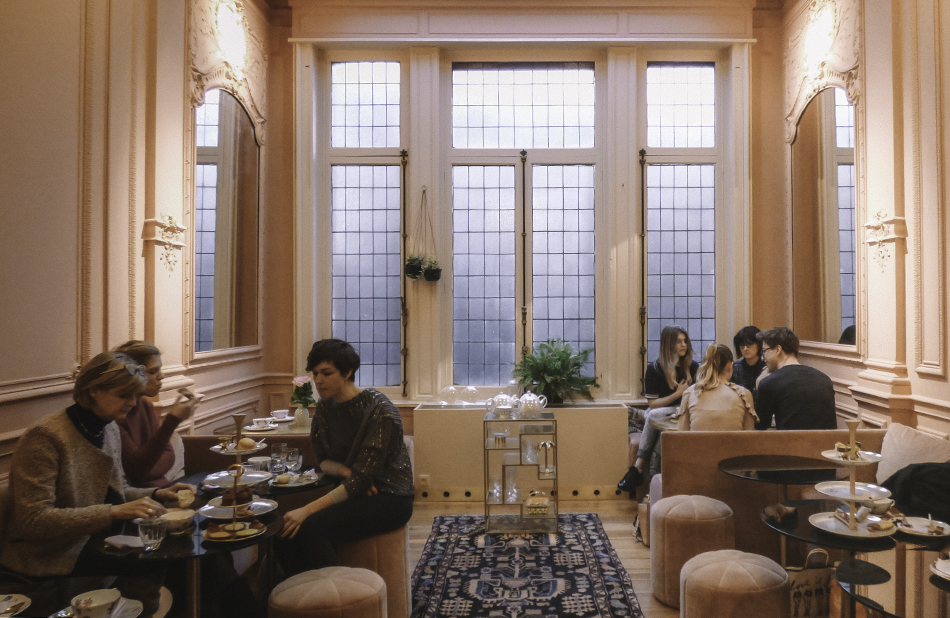 The staff are charming and unobtrusive, providing more an informal experience. The Cuisinette Domestic high tea experience is priced at €32,- per person, which is terrific value!
For more information and to make a reservation, please call Cuisinette Domestic, on +32 (0)3 500 05 68 or send an e-mail to mail@bakkerij-domestic.be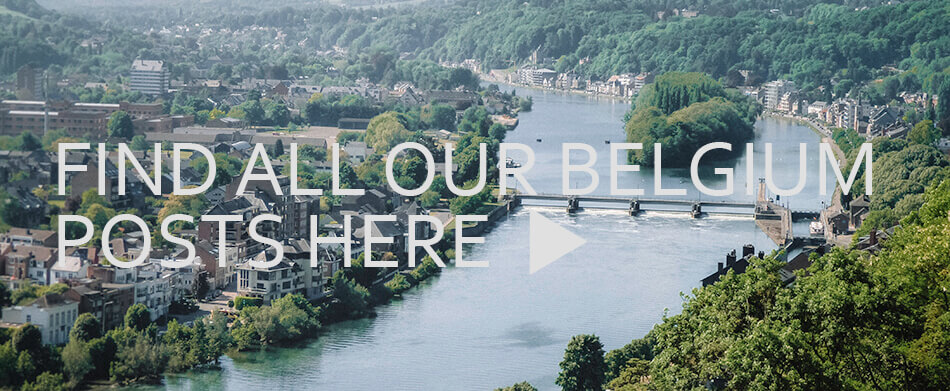 ---
LIKE IT? PIN IT!