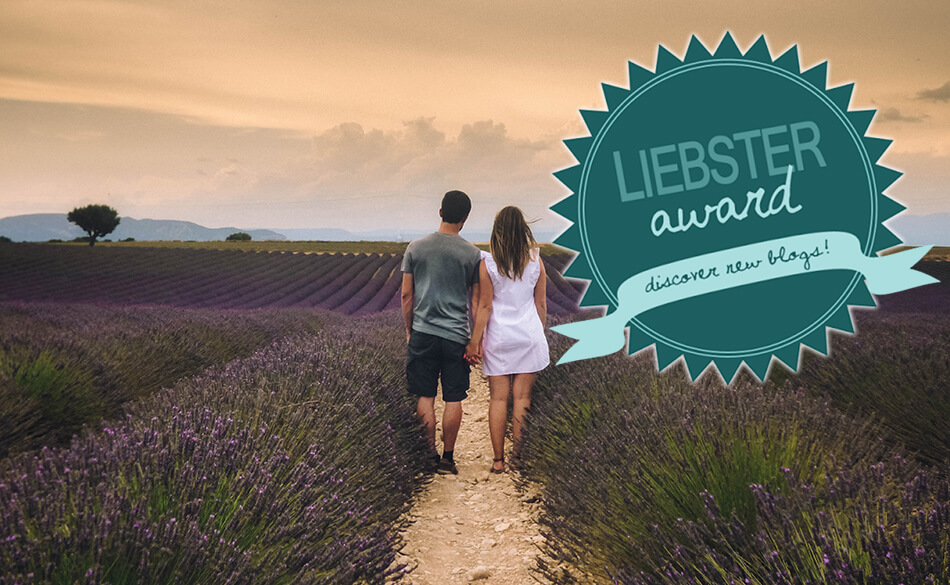 /div>
These past few weeks have been beyond amazing for us. We launched our blog a good 3 months ago and were absolutely thrilled to already be nominated by
Brownie On The Go
for the Liebster Award, a big thank you to Nastja for our very first nomination.… we couldn't believe it! It seems people really do enjoy reading our blog … phew 🙂 !
What is the Liebster Award?
For those of you that haven't heard of it, the Liebster Award is a virtual award given to bloggers by bloggers. If you've been nominated, you answer a bunch of questions provided by the blogger who nominated you, and then you pass on the award to another 11 worthy nominees to continue the fun.
These types of awards help a lot in terms of exposure when you're a newbie blogger, plus it's always a pleasure to receive some much needed recognition in the early stages of blogging. It's also a super occasion for you, our lovely readers, to get to know us a little better!
The Liebster Award Rules:
Thank the blogger who nominated you and provide a link to their blog
Write a post to show your award
Share who's your favourite blogger/blog
Select 11 other bloggers you want to give this award to
Comment on each blog and let them know you have nominated them and provide the link to the post you created
Click
here
to find out more about the Liebster Award rules.
Dearest readers, you're about to learn a lot about us. Grab a beer dear friends and brace yourselves!
Our favorite travel blog?
It was kinda difficult for us to narrow it down to only one favourite blog, so we thought we would share two of our favourite blogs with you:
Another favourite blog is
Salt in Our Hair
, by Nick and Hannah from The Netherlands. We dig their super practical guides packed with useful info and itinerary. Their blog is also quite new and they're basically our role-model when it comes down to being successful in the blogging sphere.
Questions we were asked by Brownie On The Go:
Your favorite country so far?

Hmm… though one to begin with. We would have to say South-Africa because of its diversity and the fact that it's such an epic road trip destination!

Favorite type of transport while traveling?

We're totally road trip enthusiasts! Whenever we can, we prefer to rent a car to explore the country. We love the flexibility it gives us opposed to public transport, not only regarding timing but also in veering off the beaten path e.g. when we pass by a lovely village, we have the freedom to just stop and go visit it!



What or who inspires you to travel?

We inspire each other to travel, okay okay yes this is a super nerdy answer but it's true! We're constantly challenging each other when it comes to new destinations or experiences.

Best memory from your trips?

Paddling the Brazilian Pantanal in search of the Giant Otter! You feel so tiny in those endless waterways, surrounded by sounds of nature, watching the Pantanal come to life and go to sleep with some of the most amazing sunsets we've ever seen.



Why did you start blogging?

Friends and family kept asking us questions about our travels and tips to help them create itineraries so we thought it would be fun to share our stories with the rest of the world as well.

If you could only take 1 more trip, where would you go?

Oh damn, that's such a tough question. We would probably choose Antartica to see penguins, glaciers and ice caps.

Did you earn some money from blogging?

Not at all. We're blogging for fun, to further develop our communication skills and mainly to help and convince people to go forward with their travel plans!

What is your favorite movie?

E.T. The Extra-Terrestrial :-). Yes, we like aliens, especially when they're nice like this little fellah. We both remember this movie from growing up, it was so fun and emotional at the same time. Oh, and we definitely feel the soundtrack deserves so much credit… We have it on our iPhones and listen to it all the time!

Cats or dogs? Which one you prefer?

Definitely cat-lovers!

What is your next destination?

Should be Cambodia by the end of this year but who knows, we're flexible 🙂



Have you been to Slovenia?

No, but would love to go one day!
Our Nominations:
The great thing about being nominated for this award, is that we get to pass on the love and nominate other blogs. 11 nominees seemed a lot so we chose 7 blogs that really stood out. Below, you will find blogs that we believe need to be discovered:
Questions for our nominees:
How did you come up with the name of your blog?
What country is on the top of your bucket list?
What are your top 3 travel gadgets you can't live without?
If you could meet anyone, dead or alive, who would it be?
If you could be a super hero, who would you be and why?
What is one of your most embarrassing moments?
What's your favorite season and why?
What is your ultimate guilty pleasure?
What is the best compliment you EVER had about your blog?
What is your dream job?
If you'd be a Star Wars character, who would you be and why?
Congratulations to all our nominees! We're looking forward to reading your responses!