Some of the most frequently asked questions can be found answered below. If you have a specific question, please get in touch. We'd love to hear from you!
Photographic Prints
---
What size prints do you offer?
Our limited edition photographic prints are available in three sizes: small, medium and large. Our open edition photographic prints are available in a gift size, which comes housed in a beautiful presentation box. All sizes are printed with a white border, to beautifully frame your pictures.
Take a look at our Size Chart below for the dimensions of every size.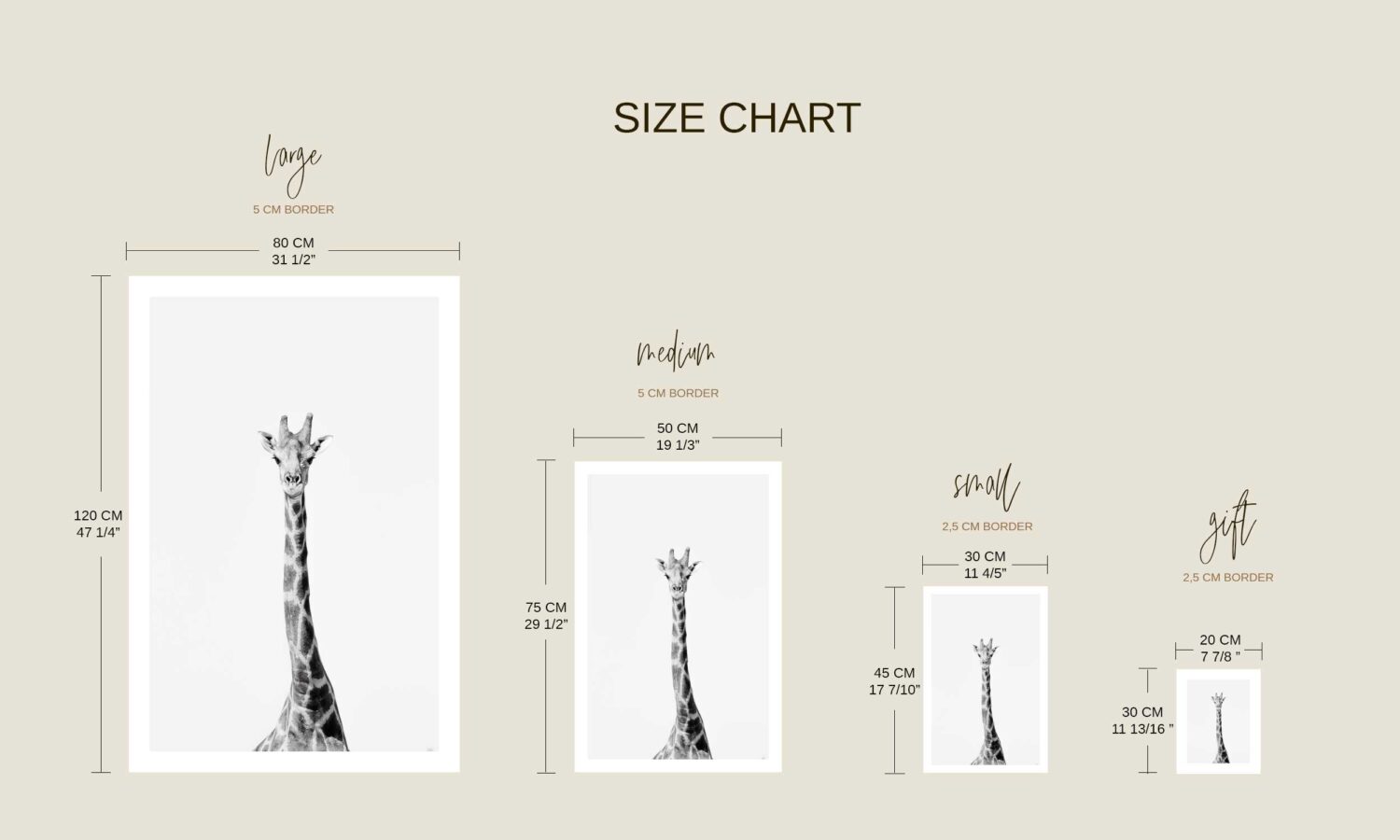 Do you offer custom sizes?
We are happy to print your favorite artwork from our collection in a custom size for you. Please contact us at info@alongcameanelephant.com if you would like a quote to arrange a custom order.
Do you offer framing services?
No. At this moment we do not offer framing services for our photographic prints. Our print sizes fit ready made frames. Take a look at our Frame Size Guide below to find the perfect frame for your photographic print.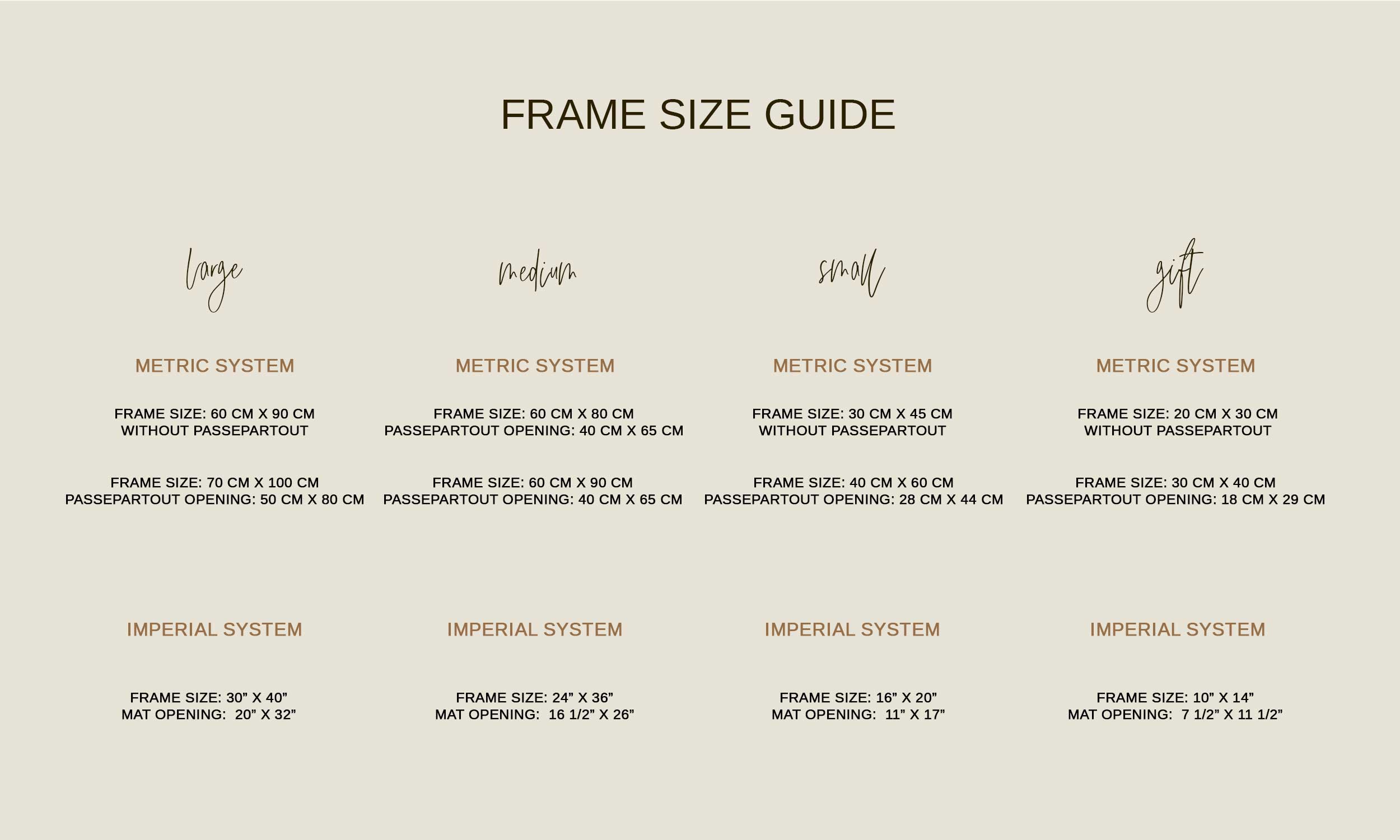 What is the difference between a limited edition print and an open edition print?
A limited edition print is only available in a limited quantity. When you buy a limited edition print, it will be signed and numbered by Marlo in pencil.
An open edition is not limited in quantity. These prints are signed and dated by Marlo, but not numbered.
How are your prints made?
Our photographs are Glicée printed on heavyweight archival Hahnemühle Photo Rag Baryta paper complying to museum quality. All our prints are made in Belgium.
I've seen a photograph on your blog that I love but it's not offered in your shop. Am I able to purchase it as a print?
Yes. If you see an image on our blog or on one of our social media channels, we're more than happy to arrange a custom print for you.
Shipping
---
Do you ship worldwide?
Yes. We ship all products worldwide. A shipping estimate is provided on the checkout page before the payment is processed. For estimated delivery times, please view our shipping information page for details.
I've ordered a print, when will I receive it?
Please view our shipping information page for details.
Where are you based?
Our studio is based in Tienen, Belgium.
Orders
---
Will I have to pay sales tax?
We send all goods from Belgium. Depending on your location you may be charged sales tax by your country of residence. No sales tax are added to our listed prices.
Returns
---
Returns policy photographic prints
Purchases of photographic prints are final.
All photographic prints are custom printed for you (applies for both open edition prints as well as limited edition prints) and we are unable to accept exchanges or refunds of prints for change of mind.
My package has been damaged in transit
If your print has been damaged in transit, please notify us within 7 days of receiving your order by emailing info@alongcameanelephant.com for assistance. Please make sure to open your package within this time.
Please keep all original packaging and the print as we may require photos or even the original print and your invoice to process your claim.
Copyright
---
I like your photographs! Can I use them?
You need official permission from us to reproduce our images. Contact us if you'd like to use our pictures and not breach copyright. Please also read our Privacy Policy & Terms of Use regarding the usage and reproduction of any type of content on our website and webshop.